Here's another ballpoint pen doodle for this #trippythursday by @blacklux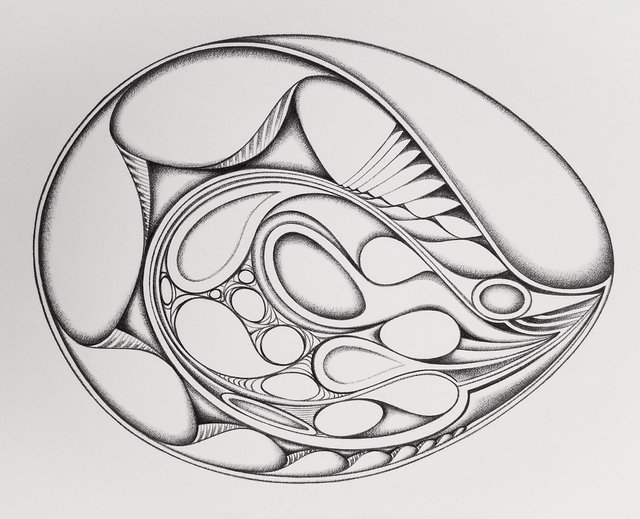 The doodle ended up turning into an egg looking thing over the course of about a week.
This is how it started off as a random pen stroke during a long work meeting. It sort of reminds me of a grasshopper leg at this point.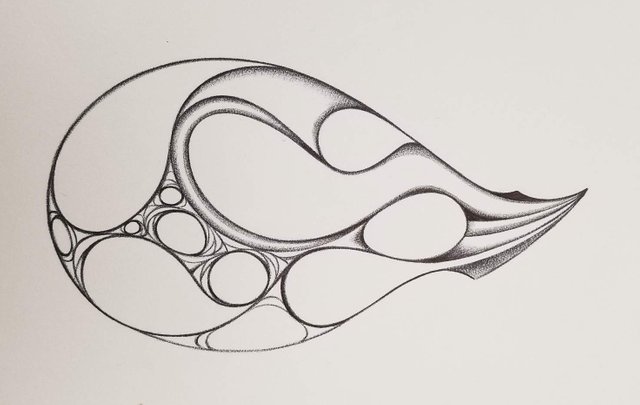 Now it has some bubbly swirls and is starting to look like more of a drumstick with a sharp spike at the joint.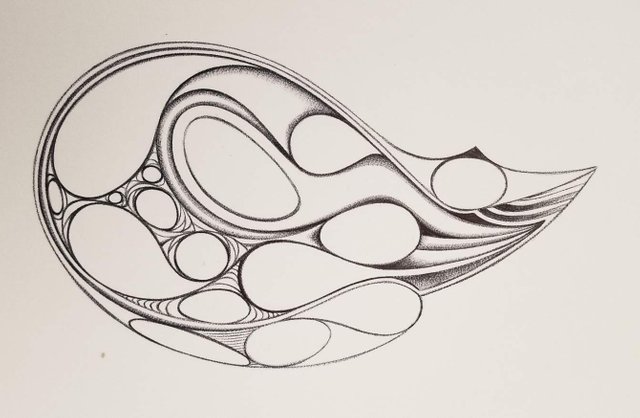 Now it has developed an eye of sorts and maybe a beak. Perhaps its part bird part toad at this point.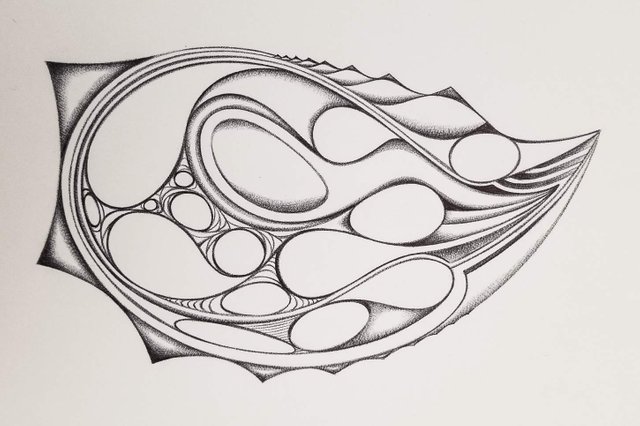 Some armored spikes have grown on it now. Kind of reminds me of the horned lizards i used to see in Arizona.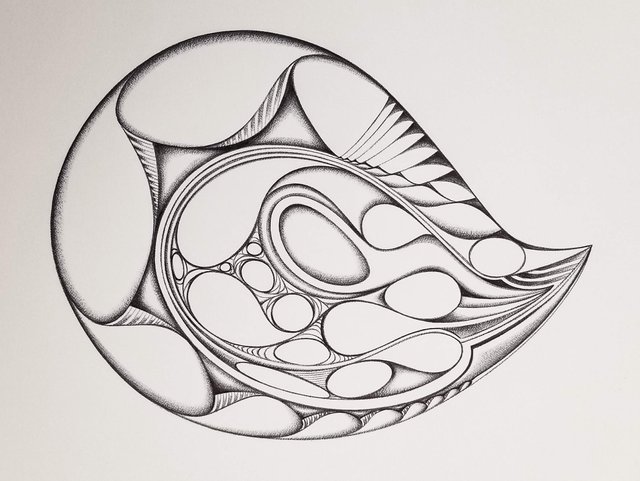 The spikes have now added some fat cells onto them in preparation for winter.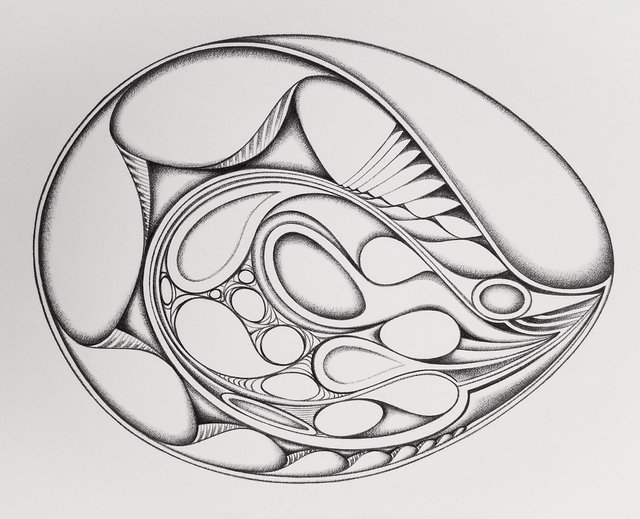 Now its back to egg form with some kind of reptilian fetus creature forming within it. Happy #trippythursday
Posted using Partiko Android