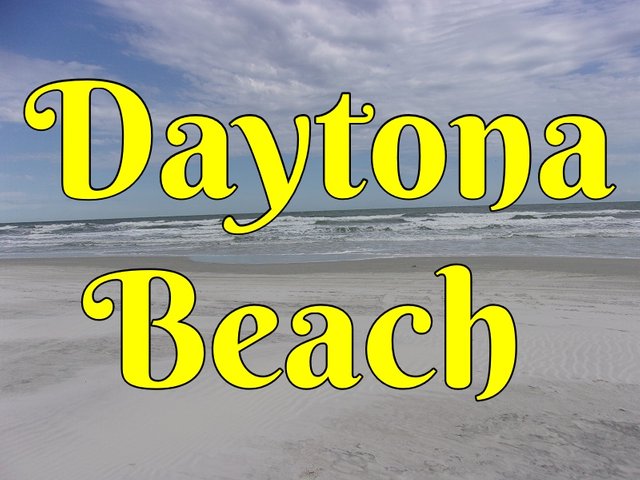 While I live within an hour's distance from a number of beaches down here in Florida it has been almost five years since I've visited one. With it being the offseason and it is very windy and cold down at many of the beaches I went to Daytona Beach. The benefit of going to a tourist trap is having sites to visit and restaurants to go to. Even with an event going on at Daytona race track there was not that many on the beach. I ended up arriving just after high tide had ended.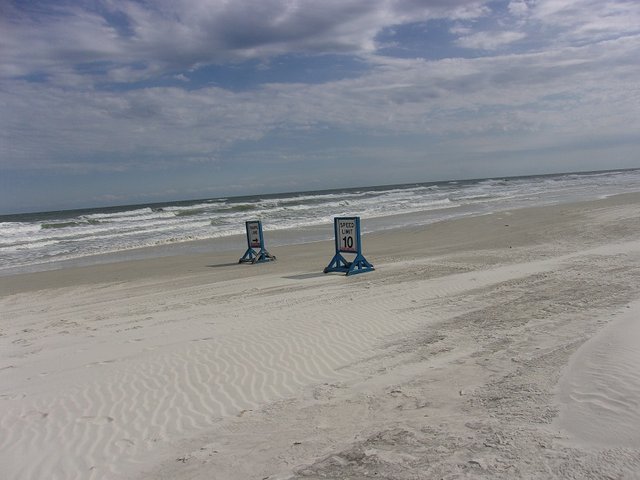 Daytona Beach is one of the very few places at least here that you are permitted to drive on. Seems almost every year some group tries to have cars banned or wants to reduce the area they are permitted in. With large sections of the beach getting lost from massive storms over the years and normal erosion there not a lot left space left between the hotels on the beach, places to park, drive, and for everyone to enjoy. Cars are supposed to drive between these two signs! With the sand being hard to walk on due to it not being packed down on one side and the water still receding where people are walking on the other.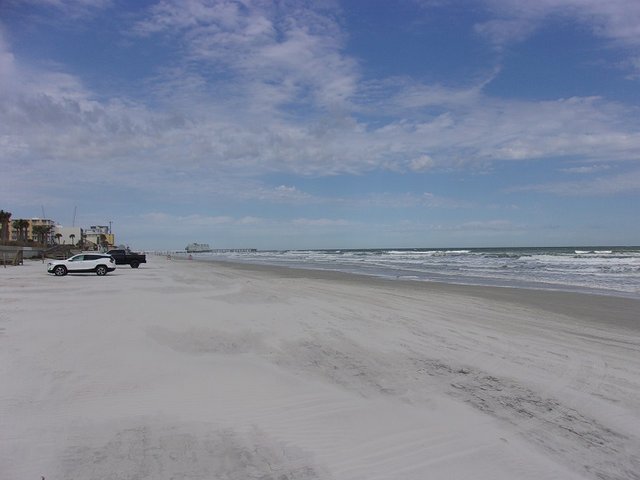 I remember going here for vacation when I was a kid and there was just so much beach. Quite a number of years later returning I recall the water almost coming up to where the hotels are. As you can see just an hour or so after high tide there really not much of the beach. The pier off into the distance was where we were walking towards.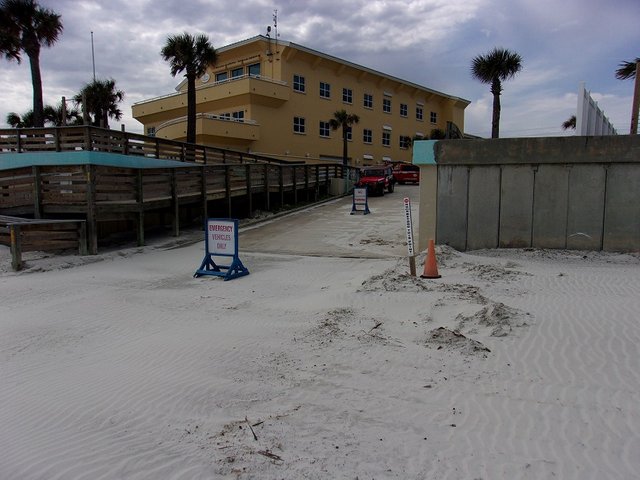 There are many on and off ramps onto the beach. While most of them are not very big and are similar to this one. This just happens to be for emergency vehicles and where the lifeguard had a safety station at. With it being the offseason I did not see any patrolling around or sitting up on one of the chairs keeping watch over.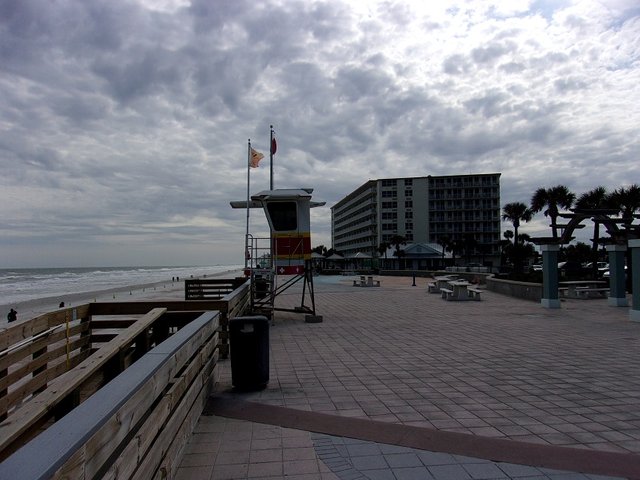 Here is one of the lifeguard posts it was empty. On this boardwalk area, there is a little park with a place for kids to play on a slide, park benches, and some other stuff.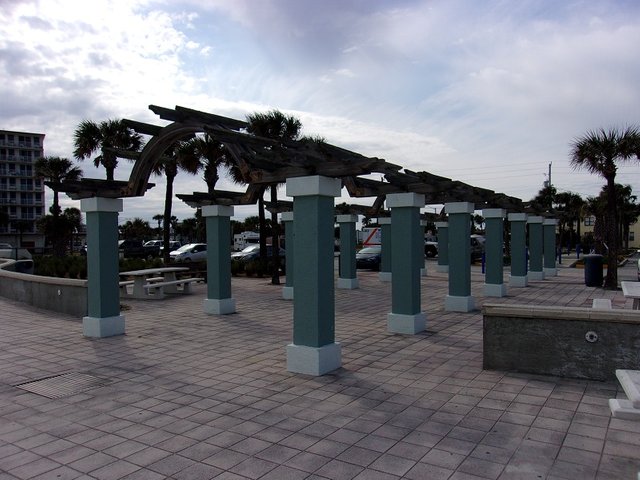 Since there is free parking in this park area as well it was quite busy. As such, I only took a photo of the archway into it and nothing else since it was quite busy with families enjoying the slide. The ambulance in the background was just stationed there. There were also a couple of cops hanging out in the parks parking lot.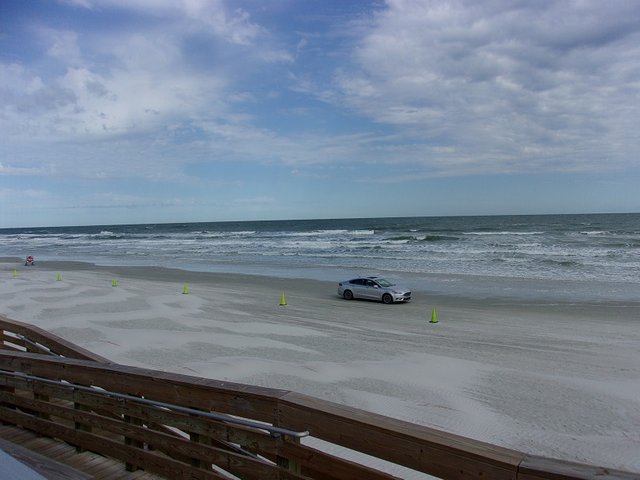 A photo I took while we were up on the boardwalk area by the park. Quite a wonderful view from up there watching the waves rolls in. Along with the occasional car passing by as well which not very often with it being offseason. I recall sometimes coming here as a kid and it would be bumper to bumper with cars as far as you could see.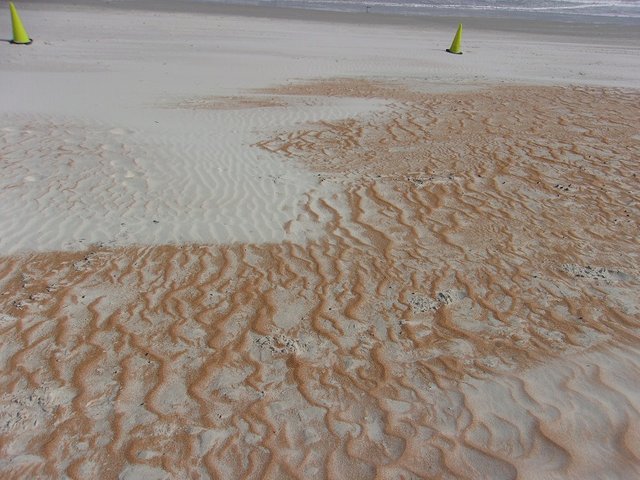 I do love seeing the patterns left over from the water that has receded. While there used to be a lot of white sand down there I noticed a lot of patches of reddish brown mixed in with it. Not to mention the endless traffic cones.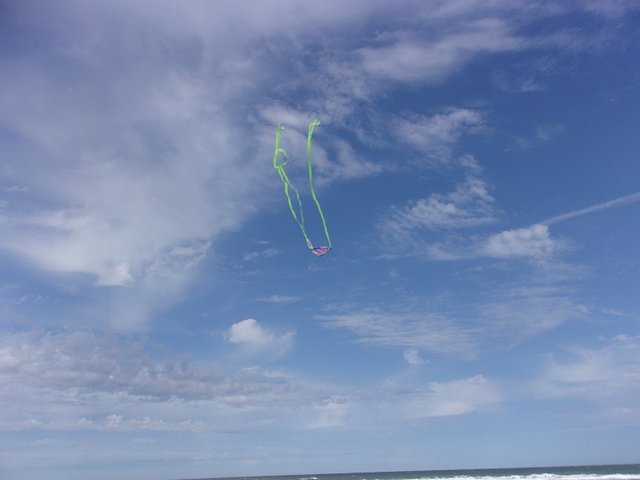 With so few people it really is a great time of year to bring a kite down and just have some fun running around with it. Often a gust of wind would send it sailing high into the sky or crashing down. With lots of freed space all around you hardly had to worry about it darting down on top of someone.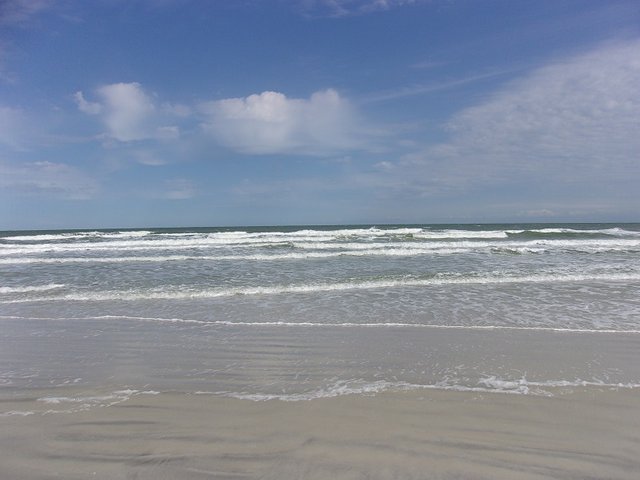 Other than the jellyfish all over the place that missed there ride back out to sea. You could just get lost walking around carefree just watching the waves roll in and out.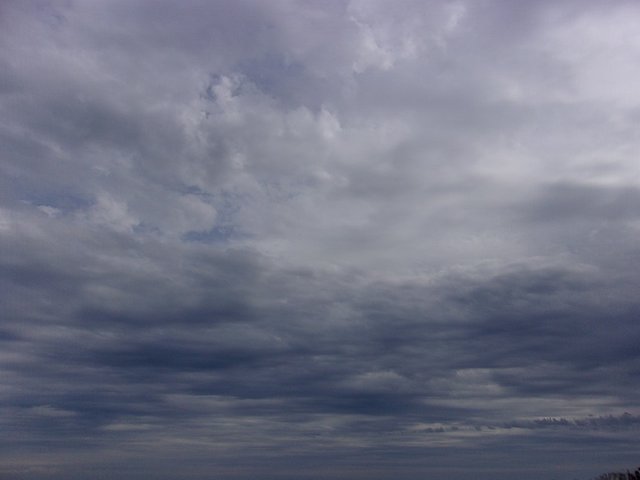 There were moments when I thought it would rain. Thankfully you only have to wait five minutes and the weather will change down here. We did go inside to a couple of places so for all, I know it could have rained for a short amount of time.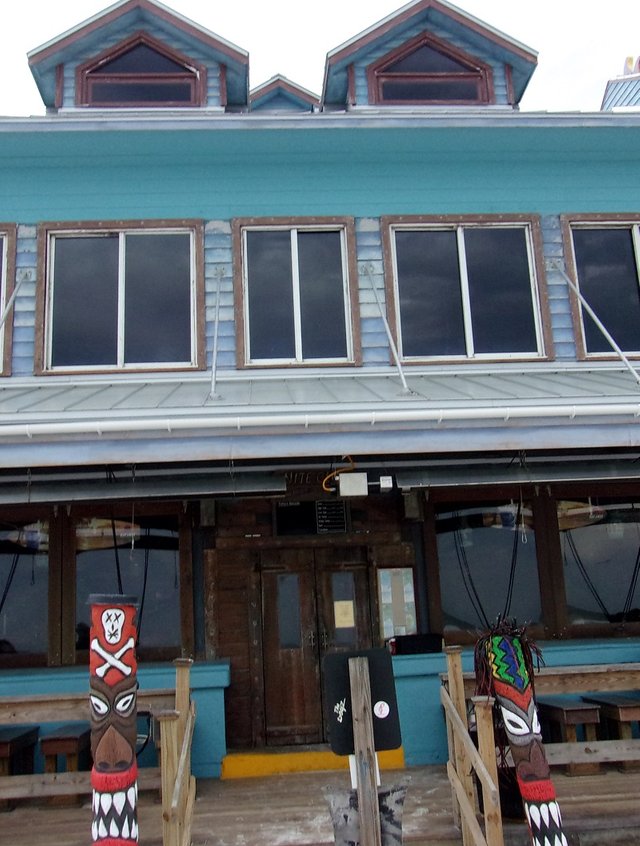 Along the way, you would have a few businesses that had beach access such as this one. This is where I ended up having lunch at. There were some tables outside so it had a number of people eating at them. Was not quite sure the name of this place since it was not displaced largely anywhere. They had a dining area and a bar inside.
Just imagine if you worked there and went on break onto the beach to enjoy the salt air and some sand! Everyone inside was quite friendly and looked like they could be heading out onto the beach at any moment in shorts and t-shirts. Which from how some of the locals dress during our "winter" months you don't normally see.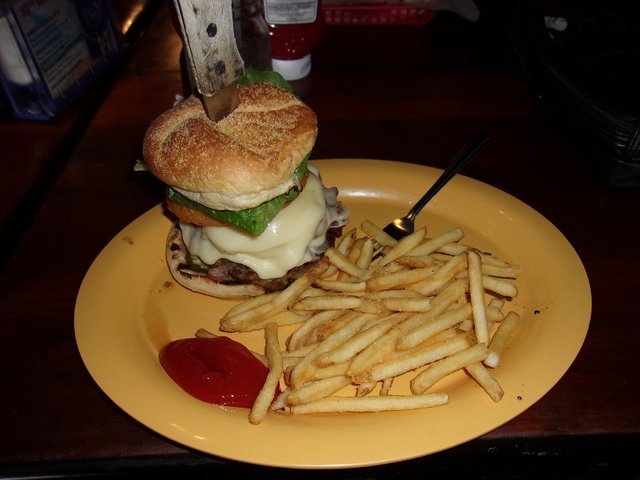 While they did have stuff like fish or shrimp on the menu. I could not pass up a chance to have a burger! It was called something like The Ocean Burger. The burger also had on it: ham (first time having at on a burger), onion rings, a giant slice of tomato, chopped up bacon, and a bunch of other stuff. All covered in melted cheese!
I order it medium and if I come back one-day I'll order it a little rarer. Every place always seems to be a little different degree of doneness. As such I prefer to go the safe route then order something and end looking like it was not cooked or burnt to a crisp. It was cooked to how I ordered it. Now I know for next time.
I always eat my french fries first to give the hamburger a moment to rest. Otherwise when you bite into them the juice spray out at you! While the bottom of the bun was grilled it did not hold up to this massive thing. Even after pressing it down as much as I was willing I could not get it all into one biter! Everyone else at the table eyes lit up a tad when it arrived. Nothing like having a giant knife sticking out of the top of your lunch to make a statement.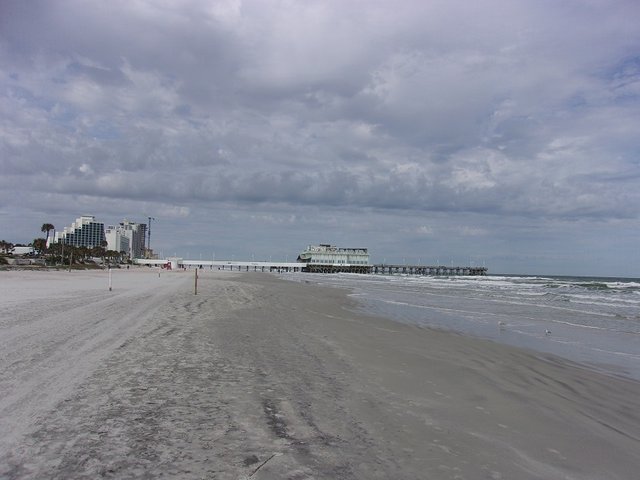 After that, there was a little more walking. While our goal was to make it to the pier some of our guests wanted to start heading back. Perhaps next time I'll end up going there and getting some photos off the end of it. I think it was closed anyway.
This trip I was also testing out my new camera a Pixpro FZ43. Much better than the old one I had a Photosmart M627. Still, need to play around with the setting more. I at least know it deals so much better in low light situations and does not chew up the batteries as fast. I ended up taking over sixty photos that would be two battier changes on the M627.
In 2019 I'm looking to get out and do some stuff as I often times spend too much time indoors. You might see one of these once a while among my gaming posts.
Information
Photos were taken and content written by @Enjar. Photos were taken on a Pixpro FZ43.