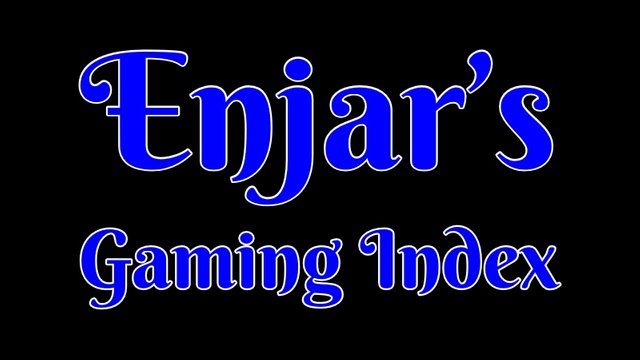 Passion has taken me on quite the adventure. It all started off when I was younger and the first computer my family ever owned. It was a gift from a family member who was upgrading their own systems for the contract work they did back in the day.
While that computer had a few different games on it I mostly remember just one of them. It was a downhill skiing game and that was it. You moved the left or right arrows to avoid rocks and gain as many points as you could. To what game I contribute my life of enjoying computer video games I don't quite recall. Before that, it was the Nintendo Entertainment System.
My folks always tried to get me interested in educational games like Math Blaster and so many others I don't recall. I, however, was more interested in things like Doom, StarCraft, and Might and Magic series. After a while, they eventually got dial-up and a new realm of gaming opened up to me in form of MMORPGs. Where the bulk of my late middle school and high school days were spent chatting away with friends and slaying demons!
I have turned my passion for gaming a couple of times in hobby level of income sources. From selling accounts that I geared up with raid gear to playing real cash economy games like Entropia Universe. I had a blast and sometimes earned a decent amount in the process. For a time I was even trying to get into esports with the game Starcraft II.
Now a day I don't game as much as I use to. I move around to a lot of different games in a given year and no longer focus on just a single one like I use to. I have found another passion and that is creating content for the time I spend on my hobby. Mostly game reviews and some story-driven narratives as well based on my adventures.
Over time on Steemit I have built myself quite a collection of content I've created. While my blog has not always been mainly focused around gaming that tends to be where my passion is these days.
This was a post I wanted to get out in 2018 back when they made it so you could edit older posts. With it being 2019 there no more excuses for not sitting down and showcasing some of my top gaming content. Over time I'll add to it while making improvements and changes. Just one of those ideas I could never get out in my mind in a way I wanted it to be.
What I Support
Some Communities and projects I've supported over my year on Steem.
Last Updated
5/5/19
Table Of Context
Ark Survival Evolved
Casino
Conan Exiles
Cryptocurrency Game Tips
Darkest Dungeon
Defcon
Diablo 3
Don't Starve
DrugWars.io
Entropia Universe
Eve Online
Everquest
Fallout Shelter
FortressCraft Evolved
Magic The Gathering Arena
Majesty 2: The Fantasy Kingdom Sim
Might and Magic VI
Mount & Blade Warband
NextColony
Old School RuneScape
Oregon Trail
Path of Exile
Plague Inc Evolved
RimWorld
Satellite Reign
Sea Of Thieves
Space Rogue
State of Decay
Steem Monsters
Subnautica
Terraria
The Red Solstice
Thimbleweed Park
Uplink
Viscera Cleanup Detail
Weekend Gaming
Word of Warcraft
Wurm Online/Unlimited
7 Days To Die
Other
Social media and authenticity of ownership
Ark Survival Evolved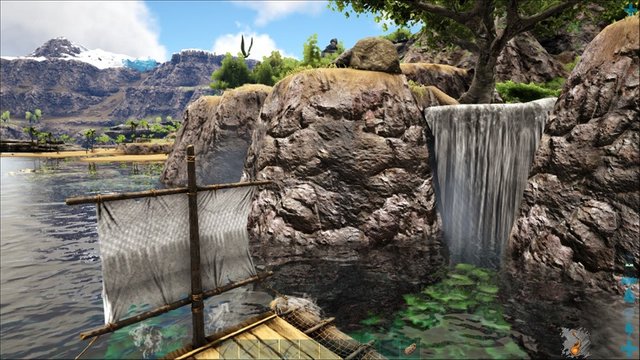 This is one of many games I've somehow managed to break 1k hours played on. Most of that was before Steemit and so I don' have much content to show for it. It can also be a rather slow game to play if you want retail rates and I do prefer playing on private servers where I think the player has the highest opportunity to fall in love with this game.
Escapades of a Crazed Wander. One of my many attempts to create a narrative-driven story about an adventure I was having inside of a game. A few episodes in there were not much interested and my friend wanted to switch the server over to another game. As such I never finished the one I was in the middle of about The Light House, and a few others I had planned.
Weekend Fun. Most of my fun from this game transpired from just random weekends of a friend renting a server out. I've restarted so many times over in this game I never want to push a tree again for thatch.
Raft Life For Me. A big part of gameplay for me was always living out of and using rafts. I've tamed on them, transported, hidden supply's and lost a few on many adventures.
DrugWars.io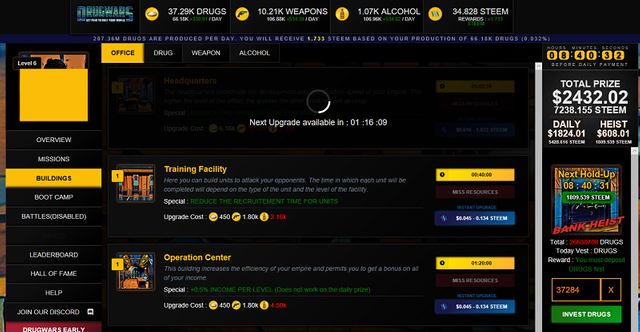 Is early access free to play game that draws inspiration from the former game of the same name—Drug Wars. It is currently playable in an internet browser from their website and uses the Steem blockchain. For anyone looking for some retro nostalgia feeling this may hook you!
DrugWars.io | Early Access Overview. A quick overview of the game.
DrugWars.io | Some Suggestions I have. Some thoughts I had about the game I would like to see introduced.
Casino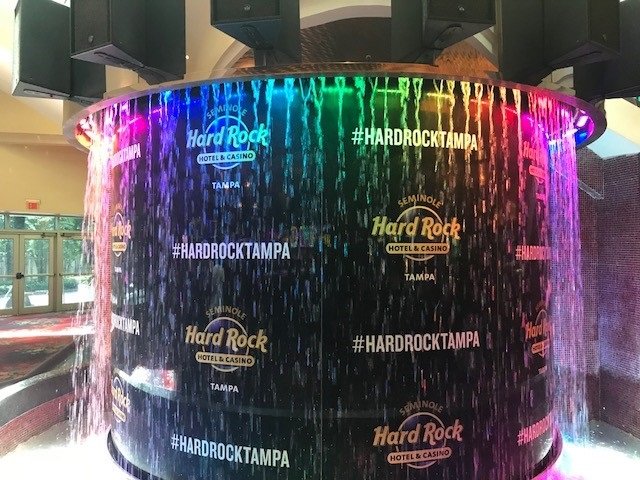 While I'm not much of a gambler sometimes its fun to go out into the real world and try something new.
Over The Weekend For My Steemit Anniversary I Did Something New.
Conan Exiles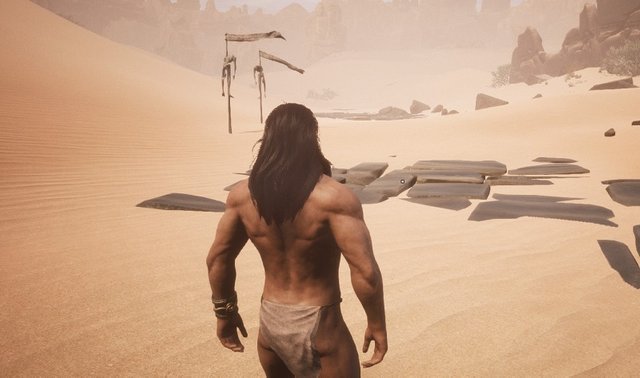 The plan was to create a lot of content around this game. From sharing my adventures in a narrate sense which I wrote a couple of pieces on to a full game review and other stuff. One night the server crashed and the file corrupted along with finding out backups where not being generated. Everyone voted to move onto another game then restart over fresh. I had some unfished works I never published and more than likely meet their bitter ends in my recycle bin. So with that ended my plans for this game
Cryptocurrency Game Tips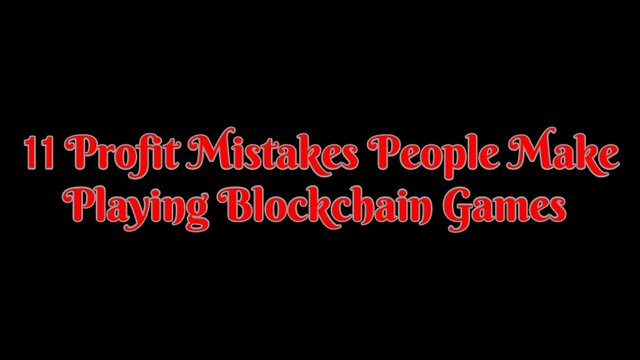 11 Profit Mistakes People Make Playing Blockchain Games. I go over some things to watch out for from small costs to possible scams. Along with pointing out some advantage and giving yourself multiple options for revenue streams.
Darkest Dungeon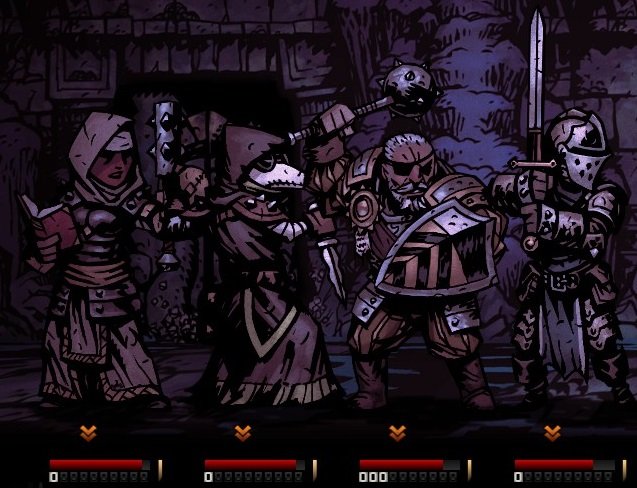 Darkest Dungeon can be a rather brutal dungeon crawler where you will lose heroes, have setbacks, and have things spiral out of control. I take a look at party and heroes, dungeons, and buildings in this game.
Defcon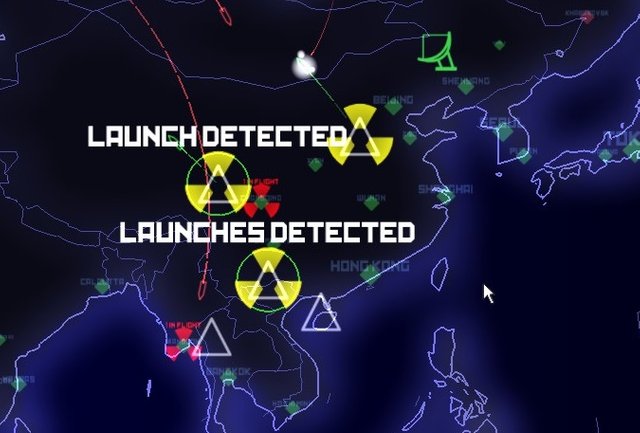 This game was inspired by Wargames and the graphics sure give you that vibe. Sometimes keeping things simple really allows a game staying powering and ageing from a game mechanics stand point. Not a very hard game to learn and it's decently fast to play a game as well. All in all I would use nukes again!
Diablo 3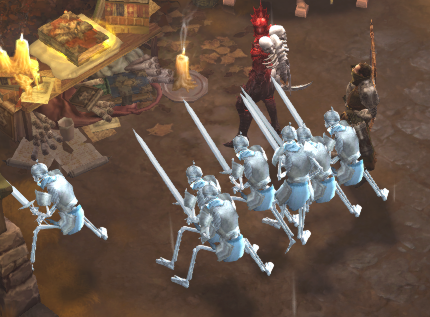 Not a game I play much anymore. The content updates don't bring much to the table and the company themselves these days are not moving this franchise in a direction I'm happy with.
Friendly End Of Season Race. While I use to be a big D3 fan nowadays I only go near that game if some friends want to create a challenge out of it. I prefer Path of Exile!
Diablo III: Thoughts On Cheating, Store Sale, And Some Necromancer Play. If it's one thing I'll always try and do is cram too much into a single post!
Don't Starve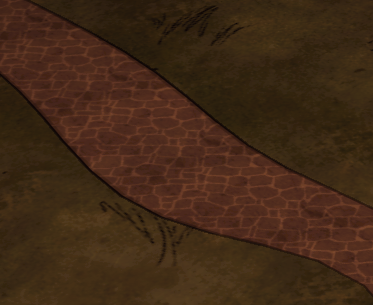 I wrote this funny little intro post in what I was going turn into a series. It went to the backburner after I had too many other things to do and to this day I've never gotten around to it. While I never got around to expanding this ideas out I did circle around and write a review of the game. Perhaps in the future I'll consider trying reboot what was going be a gaming comedy series.
Review | Don't Starve There are so many things that make this gaming amazing I ended going over some of my top ones in this review. From looking at the characters to what really makes sanity quite unique. This game is quite the gem.
Entropia Universe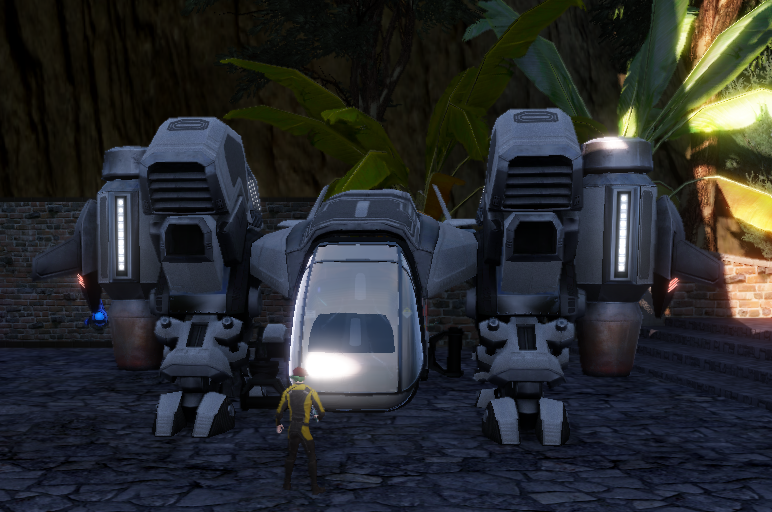 I use to make some money while playing this game with it being a real cash economy. I played to the players and not so much to the game. Which tends to be the trick in these sort of things. The results from the game were expected and predictable losses. The profits from trading with the players and meeting market demand were thrilling.
Market Friday Goes to the Underworld. I have on occasion had fun spreading gaming content into places of Steemit you would not see such a thing.
Bitcoin Not First Digital Currency I Profited From. A rather rare glimpse into one of the ways I use to make money playing video games. I also just enjoyed the mining system that game had which you can tell from what I shared!
Eve Online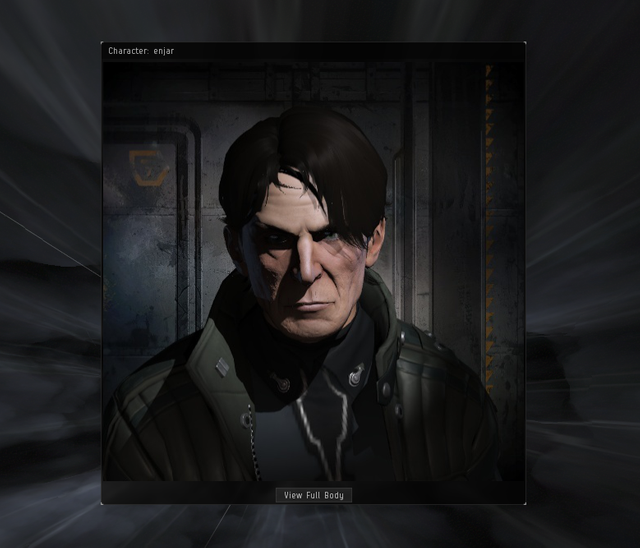 This game used to be such a big part of my life for many years. It is where I created the name En Jar. Some of those friendships bonded back from 2008 still exist today along with enemies made!
Name Challenge: Enjar, Unconfirmed Time-Traveling Cat. Backstory about my name and adventures I had in Eve Online.
Space: Personal Log 947 I have written quite a number of 50 word short stories involving gaming. This thankfully was not the worst of them! I'll spare you from the rest.
Everquest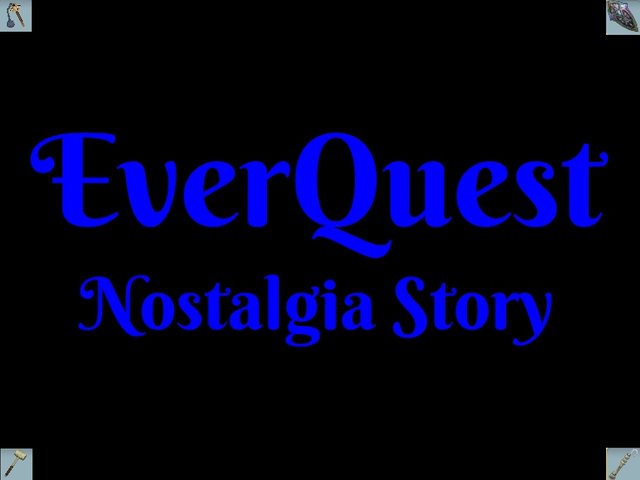 Despite all my years of playing this game as a kid. I rarely talk about or even write about this game. I see it as a former life and I miss the real sense of community that was around the game that I've not come across in gaming sense. At least to the degree, it was in that game.
Fallout Shelter

Fallout Shelter is one of those games you can play just a couple of minutes when you are just bored and need to kill some time. I wrote a review taking a look at many of the different aspects the game has to offer from the different rooms that make up your vault to going out into the Waste Lands.
FortressCraft Evolved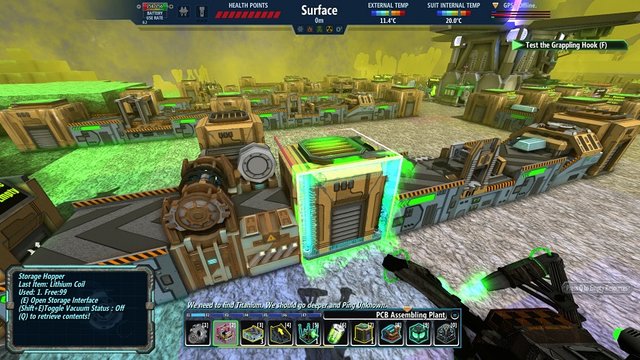 I've played this voxel craft game throughout the years off and on with friends and solo as well. The game has evolved into a very complex game of needing to build production assembly lines to keep progressing and building the next component needed to build the next and so on. I take a look at combat, crafting, and the not so needed DLCs.
Review | FortressCraft Evolved
Magic The Gathering Arena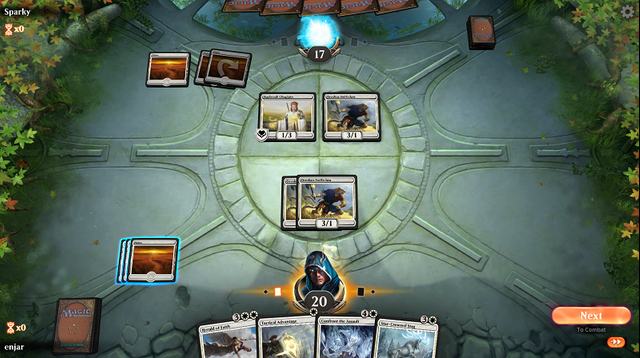 MTG itself is quite an older and more established game card game with Arena being an online version of it. I check out many of the features from playing to how a player can acquire digital cards. The game is quite deep and I've only scratched the surface of it. I may consider writing more content about this game in the future. It has a lot of amazing prospect for that.
Majesty 2: The Fantasy Kingdom Sim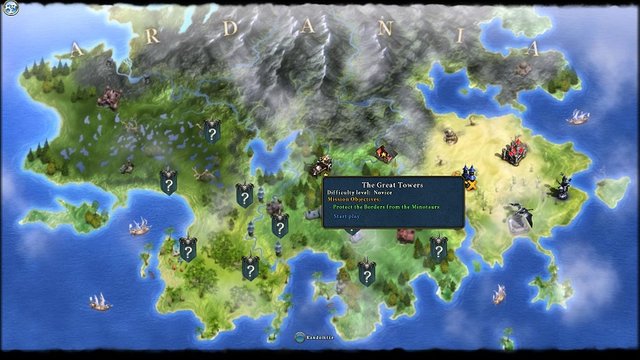 While in the modern day of gaming a title like this is considered long dead and forgotten it's still playable for the most part. Along with brining some nostalgia and fun to an afternoon!
I often wonder how games like these hold up after a significate amount of time has passed. This game was for a while a big fun factor in my life.
Majesty 2: The Fantasy Kingdom Sim
Might and Magic VI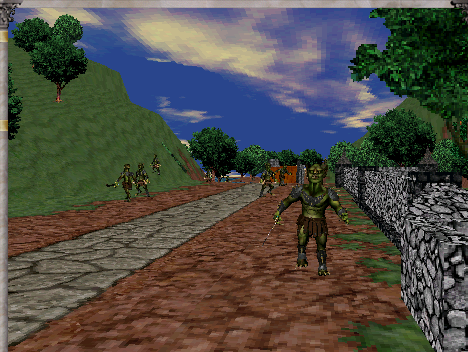 I played this game as a child and I revisited it as an adult. To my shock, it was still working at the time and I had picked the game up as a random free gift for buying another game. You could not even buy this game off that site!
My Favorite Video Game From Childhood.
Mount & Blade Warband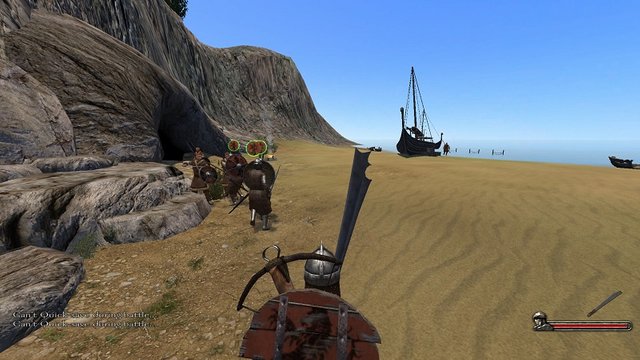 I was really hoping we be nearing Bannerlord being out by now. Sadly that was not the case but I still had an itch to scratch so I went back and played Mount & Blade Warband again. I managed to fix the mix of going over my thought process and creating a story of my adventures that I really enjoyed for a while. The eventful end of conquering the entire map can get a bit long winded so I skipped over the majority of that. While quite fun to play on my end for that part it felt like it is boring going over every single battle.
The Start.
How I became a Vassal.
To The North, We Go!.
Finding Companions For My Army.
Economic Backbone.
Kingdom of Swadia.
Kingdom of Nords My Love.
NextColony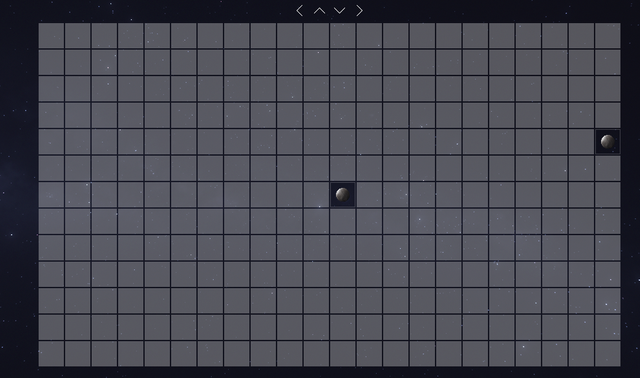 I go over my initial thoughts of the game after it became available to play on the Steem blockchain. It's a f2p browser game that is inspired by Ogame and has you colonizing the universe after earth is no longer sustainable. I take a look at skills, building, microtransactions and other aspects of the game.
First Impressions | NextColony
Old School RuneScape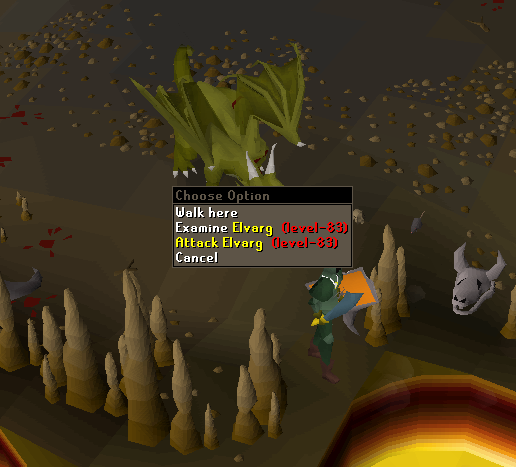 As someone who did not grow up playing this game at all, I felt it was finally time to see what all the fuss was about. While quite a time consuming I have enjoyed what little I have done in the game so far. I have plans to revisit this game in 2019 and to create more content around it. I'm just a noob at the game and it's very time-consuming. As such it's not a high priory for me to get back around to. I'm still enjoying the f2p life at some point I'll try and earn a bond or just pay for it.
Getting To Level 40 Fighting Skill In Old School Runescape.
Oregon Trail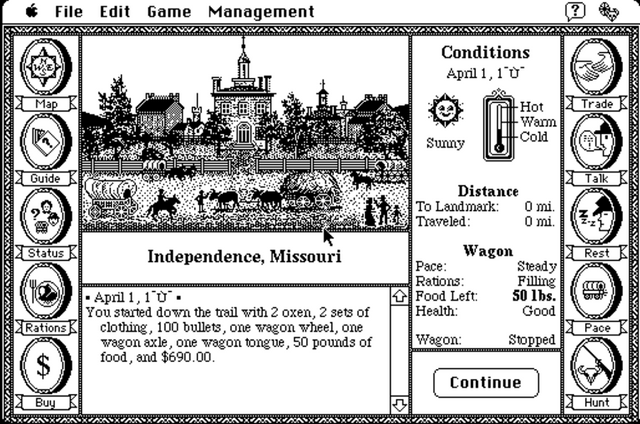 I take a look a couple different versions Oregon Trails has come out as over the years. From the 1990's to a 1975's. This is one of those games that has continued to evolve over time while still maintaining its roots. No matter what you do don't die from dysentery!
In Search For A 1970's Version of The Oregon Trail
Path of Exile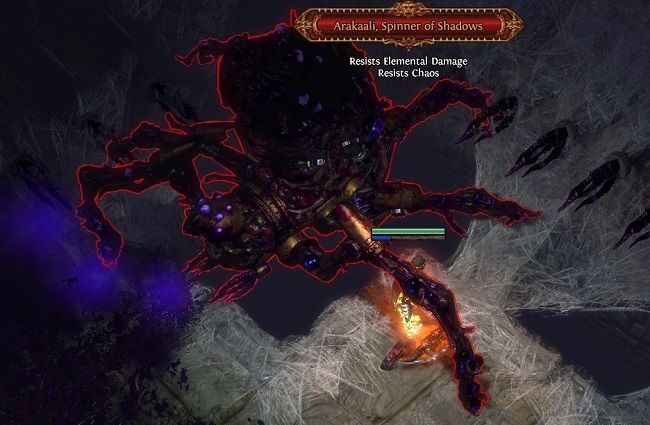 Quite an adventure this game has taken me on throughout the years and has been my main source of gaming content on Steemit for quite some time. Everything from my overall review of the game, talking about league starts, hardcore races I entered, and many topics about the game. I have almost 30 blogs I've written about this game!
Reviews:
Synthesis League Overview I take a look at the full process of farming to spending memories, different kinds of farming methods. While also checking out how crafting in this league works. Did my best to include as much detail as I could should be a great overview to remove for current league or in the future one day.
Why I Enjoy Playing Path of Exile This was the first full game review I wrote back in 2017. I, in fact, wrote very little about gaming prior to the success this post got. I had no idea where my blog was heading and I was trying to avoid showing my gamer side for the most part.
Abyss Challenge League. For about every league I've created a review going over all the stuff it brought.
Path Of Exile | Betrayal Overview. I go over some of the basics for this league and give some helping tips in what to keep eye out for.
Incursion Temple of Atzoatl.
Synthesis League
More content coming soon!
Path of Exile | Update Three On Synthesis League Progression I take a quick overview of my gear then go further into detail about my Atlas, Delve and Synthesis progress.
Path of Exile | Update Two On Synthesis League Progression I go over how my mapping, delve, and synthesis progression has been going so far in this league.
Path of Exile | Progression Update On Softcore Synthesis League. I make the transition from hardcore over to softcore and stat fresh on my new adventure for the remaining of the league.
Path of Exile | Entry Into Synthesis race my entry into a 24 hour hardcore race that occurred in Synthesis race.
Path of Exile | Thoughts On Upcoming Synthesis League. I go over the up and coming league set to launch on march 8th 2019!
Hardcore Race Recaps:
For a number of leagues now I've joined a hardcore contest race that makes its appearance on Steemit. Lots of deaths and just missing victory! Always a load of fun.
Bestiary.
Incursion.
Delve The End Of The Line.
24 Hour Betrayal SSF Hardcore Race.
Other
Path Of Exile | Reflecting Back On Betrayal League I take one final look back and say farewell to all the fun I had during Betrayal league.
Gamers Freak Out A short piece where I poked some fun at gamer culture. While also going over Grinding Gear Games standard approach to informing the players about incoming nerfs.
Thinking About Pantheon . I explored and hunted many gods that make up the different pantheon powers you can use.
A Look Into The Games Currencies . This is one of those I thought would be a great idea. 15 hours later into creating this I just wanted it to end! I might have lost some of my sanity—what was left anyways.
Luck Of The Windripper. While I've enjoyed playing Shadow for most of my time spent in Path of Exile I have on occasion tried out different playstyles. Such as this one focused on farming drops.
The Eternal Labyrinth. This was in part just going be one of many series of posts I made regarding different mechanics in the game. There is just so much in this game which comes from its beauty of age.
Path of Exile: Tier IV Maps For a while I wanted to visit every map in the game. While also my favorite ones and talk about them. After a number of blogs like this one, it becomes rather templated, soul-crushing, and just mind-numbing boring for me to keep going. I never followed all the way through with this idea. Showing one in this post is good enough!
Thoughts On Upcoming Betrayal League. Before every new league, I like to go over what it is going to be about. It gives me the excess of getting ready while also being able to remind people it's almost time and get some content out at the same time. Speculating on this sort of thing I have found to be rather fun as well!
Plague Inc Evolved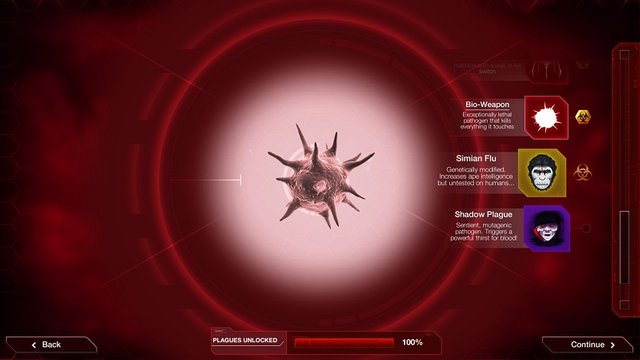 A terrifyingly good time end the world simulator game for those who are not a germaphobe.
These kinds of things do creep me out a bit just how easy it is to keep a pathogen non-lethal being accepted in with open border, shipping lanes, and flights. Spreading in the shadows till it's time to unleash Armageddon on your simulated word and end it.
RimWorld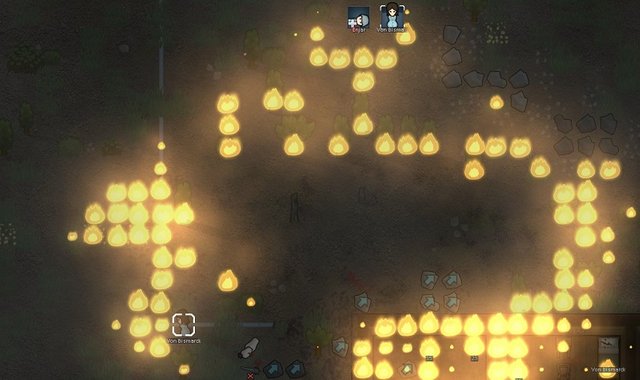 This game is named after the idea that you have crash landed on an outer rim planet and need to survive. The game has an Ai that control your ultimate fate from how easy things are going be and when a series of events seems to be trying to consider against you. I also take a look at the administration control the game gives you for controlling your community, building, and many other things.
Satellite Reign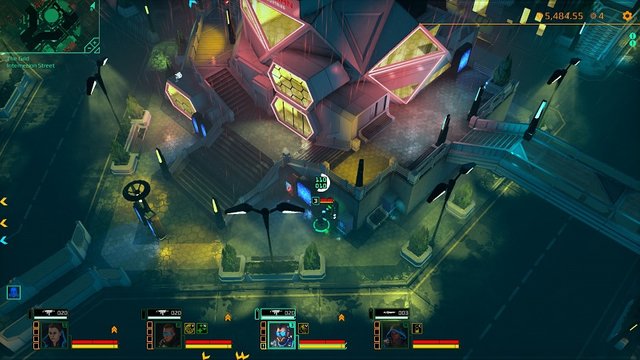 A cyberpunk style game where you control character and use them to get into facilities to over throw the corrupt system. I take a look at the different characters you get to control, the map, missions, gear, and other stuff.
Sea Of Thieves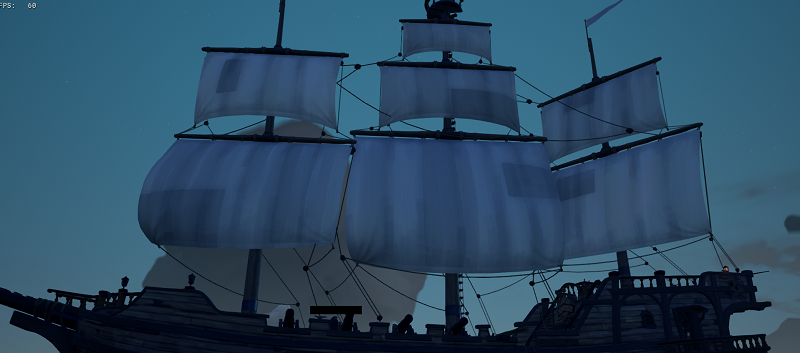 I was hoping to produce a lot of content regarding this game as I've been on the search for a good seafaring pirate adventure. Sadly at the time, the game feels a bit short of the mark. Might be one of those games I revisit to see how it has progressed.
Sea Of Thieves: Review. I spent a fair amount of time creating the review for it. I wanted to try and show both sides of the current dilemma the game had at the time. On one side, not much content and on the other still a fun adventure to be had.
Tips and Tricks Guide. One of my attempts at making a non-review content piece. I was exploring if I wanted to create more content for this game or not. After this, I moved onto other games.
Space Rogue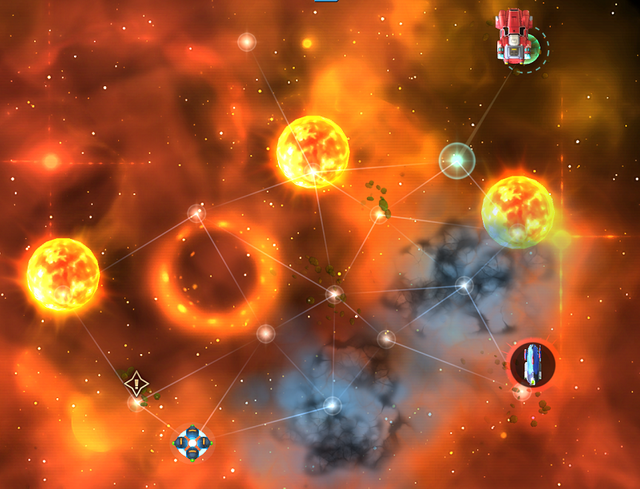 This game I tried creating some video content for first. I'm not much of a talker so they were not that great. At least I still made a written review at the end of trying out some different things. Most of it was never published and long sent to the recycle bin.
State of Decay I And II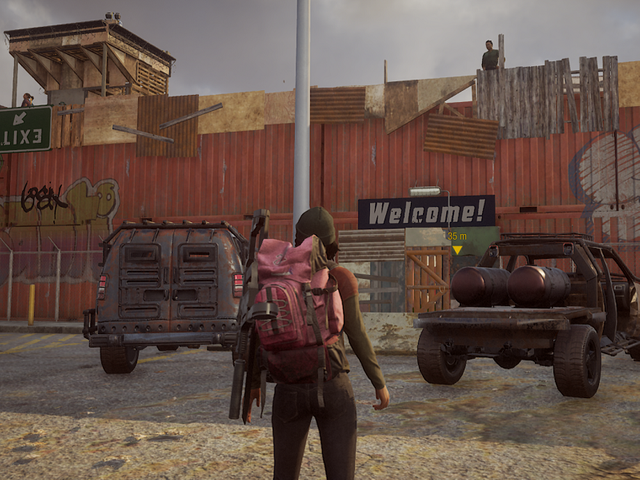 In my own attempts to provide some depth to reviews. I revisited the original game before its sequel came out. That way both the reader and I could remember and making some comparison would be easier to the original.
State of Decay .
State Of Decay 2.
Steem Monsters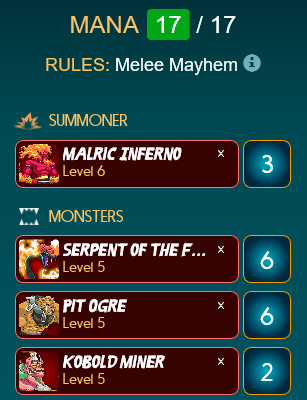 I'm really hoping for more games to be coming to Steemit in one way or another. As a gamer, I'm going jump all over that opportunity. Even more so when you can spend Steem and make it back: blogging, selling assets, and a referring people. That is like a dream for most of us out there. Even the non-gamers out there are looking at this and thinking would that not be nice for what I do.
As such I've written a few blogs about the game. Somewhere hits, others miss and some I'll be coming back around at some point when I have the time. Other ideas I gave up on once I noticed just how many were creating similar content. If I really want carve space out for myself I'll do so. I just have been focusing on other stuff for now. The game is only in Beta so there will be lots of time for a lot more content.
Steem Monsters | Tournaments A New Era I take a look at recent tournament system that has been added to the game.
Steem Monsters: First Impressions Of Open Battle Beta. What I would consider one of my more standard reviews where I take a look at quite a few different things.
My Strategy So Far. I go over at the time my plans to slowly remain viable in this game in the long run.
Nearing End Of Season 2. I've managed to hit Champion III or higher a few times now. Before they changed everything this was one of the methods I used for trying min/max farming dailies vs pushing the ladder.
Steem Monsters Fundamentals. Knowing not everyone is a gamer. I wrote a few pieces like this with the intention of trying build up an audience of new people to both the game and gaming. After a couple, I realize there where a number of blogs doing the same exact thing. So I put my time elsewhere. Might be something I put out once in a while when things change.
Subnautica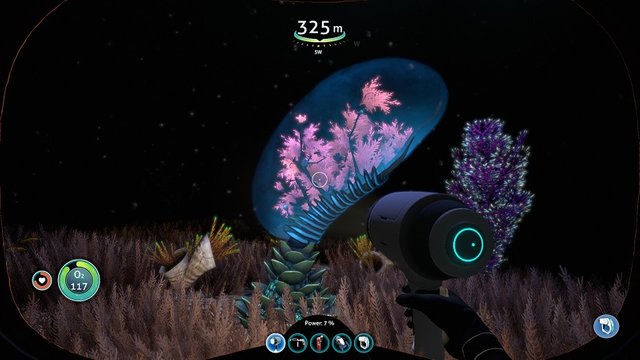 This survival game throws you into an open world that is primarily an ocean planet. Throughout the adventures you have in this game you encounter mostly harmless creatures but there are some killers lurking in the murky waters as well. This game is well worth it just for the exploring aspects so many amazing things to discover and experience.
Terraria

Terraria is quite the adventure to be had for a two-dimensional sandbox game. From its procedurally generated world to epic boss fights. It will catch you off guard and spoil that perfect plan. take a look at the fun of spelunking, boss fighting, and events that occur.
Terraria
The Red Solstice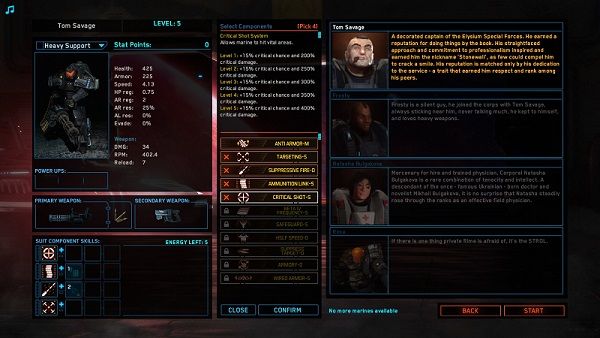 Many times I explored different kinds of content presentation and process. This one I wanted to look into the free game they have for a limited time over on humblebundle. Where I would play the game for 5-10 hours and then write a first impression review while still having enough time left over for people to find my review and get the game themselves. It was exhausting and I never attempted to do it again since it was something like a 72-hour offer.
Thimbleweed Park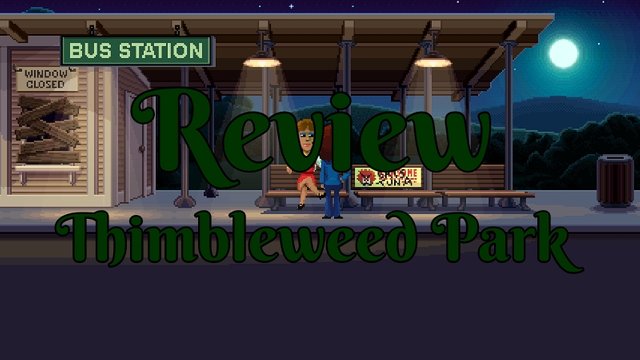 Thimbleweed Park is a witty retro point and click adventure game that holds true to its roots and takes the player on an experience. I take a look at the retro vibe, humor, storyline, and puzzles aspects of the game.
Uplink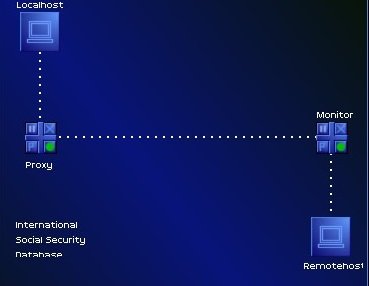 Uplink a classic with many wishing there was a sequel that never happened. This was a fun one to go down nostalgia lane again and replay. You don't need a lot of time or even a powerful computer to just jump in and have Hollywood type hacking simulator fun in this game.
Viscera Cleanup Detail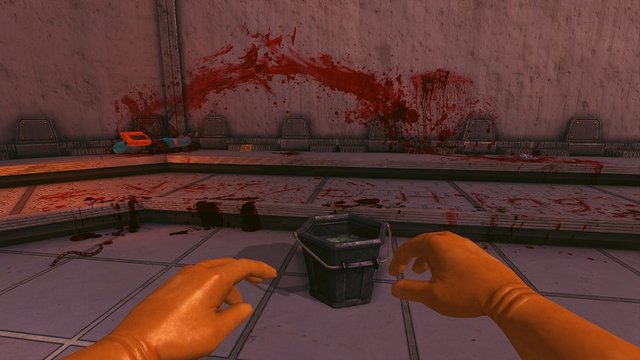 If you are extremely OCD about getting every little splatter spot, wrapper and bullet this game can sure suck you in. It is one of the stranger games I've owned. For whatever reason, it's just a relaxing gore filled good time. With blood splatter, all the walls and messages were written on the floor. There is also something twistedly satisficing about using the incinerator to dispose of the evidence.
Weekend Gaming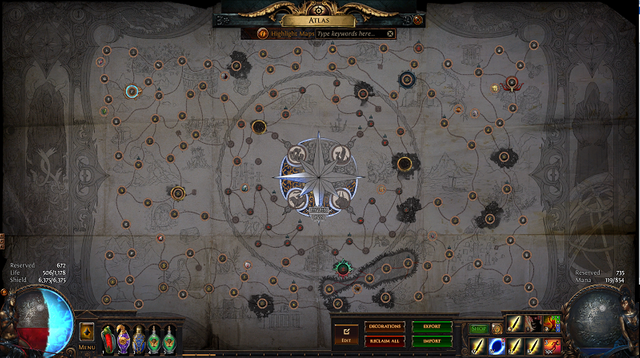 A weekly post where I share about what games(s) I was playing. Just a spot for people to also share back if they wish. It's just a fun post to get caught out and have some fun.
Week 9 I played some Path of Exile and posts it to the new site.
Word of Warcraft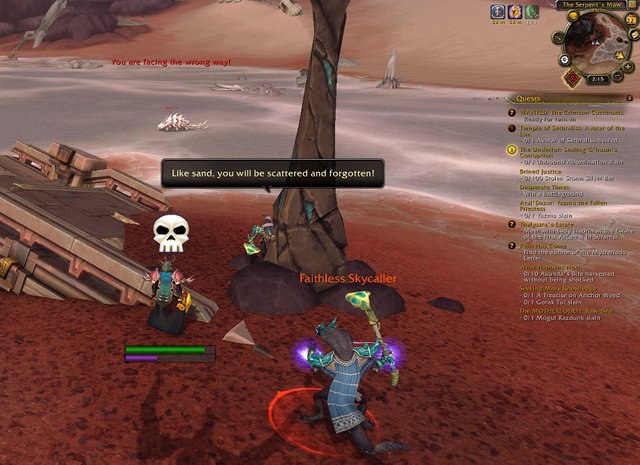 Another game I had plans to go crazy on content creation over. Thanks to what I felt was rather lackluster after playing it for a while I moved onto other games. My main joy for whatever reason for a game like WoW is the gold making. There was so little thrill in that department I have not since looked back to see how that going for the game.
Getting Ready For Battle For Azeroth I have always loved the add-on created a community for this game and the developer's acceptance of it within reason. So many games out there would instantly ban you for any of those add-ons!
Battle For Azeroth. The moto for this expansion might as well been -- been there done that.
Market Thoughts. While I'm not a gold farmer I do take joy in farming and acquiring the gold. One of the few reasons I even wanted to play the game again in the first place. It was a big letdown.
I Been Gold Farming I at least had some fun while it lasted in the first couple of weeks farming and selling items on the auction house.
Wurm Online/Unlimited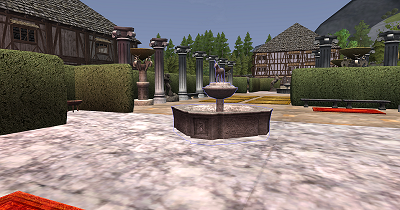 I have played both versions but I mostly only talk about unlimited since you can have higher than retail rates and are not paying a monthly fee to play. What can take months to do in the online version can be done sometimes in just days in Unlimted. I use to be a part of a massive community in the online version but that was long before I was on Steemit.
Why I Enjoy Playing Wurm. The way I named and wrote this was an attempt to emulate previous success I've had creating gaming reviews. Never got much attention but I tried a couple more times before changing my style.
Wurm Unlimited: Some Weekend Fun. Why I ever left that cave will be anyone's guess. I do enjoy mining in video games!
Games You Played Over The Weekend. For as much as I've played this game during my time on Steemit I almost never talk about it. Some games are more for my own personal enjoyment.
7 Days To Die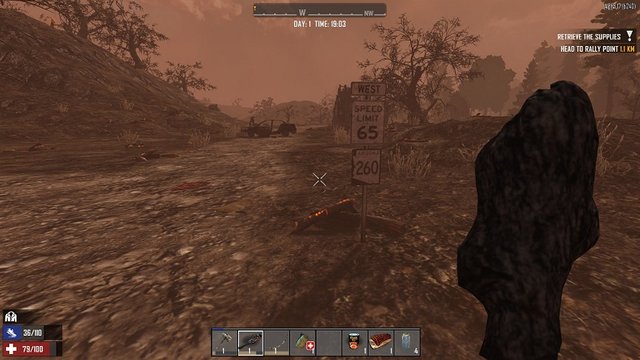 This is a game I been wanting to create content around for a while now. It just never makes it into my free time. As such it's been one of those I enjoy once in a while over a weekend and have kept to myself for the most part.
Review | 7 Days To Die Full review for the game. I take a look at many aspects from crafting, questing, and survival to name a couple.
Alpha 17 What Are You Most Excited About?.
Other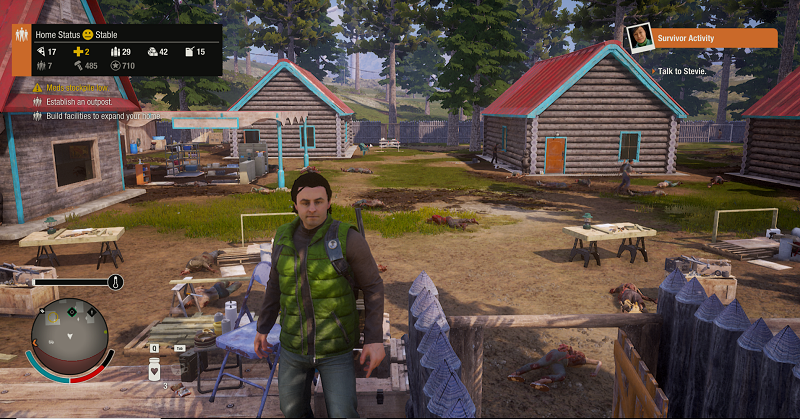 On occasion, I've written about the gaming industry in general through the lens of different games. Along with entry into contests that might have just been inspired by some gameplay or my own thoughts on certain game topics. Finally, stuff like my curating efforts in gaming and topics to that nature
Gaming Industry In General
Things To Consider Before Buying A Game goes over quite a few things to consider such as early access, release day, and even reviewers. Along with the important of not impulse buying, doing some research, and not buying into the hype.
Scammers In Video Games Even in the virtual worlds of games. There are people who focus on nothing but to swindle and steal their way to whatever they desire. I take a look at a number of games I've played over the years and some stuff people have tried to pull from Eve online to Path of Exile.
Holiday Event Done Right. While the gaming industry sure has its hand full of endless scandals and controversy I on occasion try to highlight what I think a company is doing right. I miss my Direbear mount!
Managing Expectations Of Players Using Communication.
What Makes A Good Tutorial In Games?.
Has to Easy Of Information Degraded Gaming And Critical Thinking Within Them?.
Do Item Resellers In Video Games Add Value?.
I Use to Love Nintendo Products . Before I was just into computers I had some gaming consoles. Still have some of them around as well. Not quite sure if blowing on the cartridge would get them to work these days.
Gamers Are Angry At Their Lord And Savior Gabe!. Sometimes we just don't like change or would prefer companies to have spent resources and time into other areas of their product.
[2019 About section] on the new site(http://enjargames.dblog.org/2019-about-enjar-games-or-game-reviews-guides-stories-and-news). That goes over a few games such as genres I'm interested in, some back story and the kind of content I plan to create moving forward.
Other
Engagement Within The Gaming Tag .
In Need Of A Friend. I've entered a number of contests where a game was my main inspiration for the content I created for it.
My Dream Game: Crafting And Gathering. For a while I ran a number of contest every couple of weeks that had fun gaming topics. This was one of them I really wanted to explore after the contest was over with.
Curating Video And Written Gaming Content . My passion for gaming has to lead me to become a gaming curator in a number of communities. One of the few reasons I've remained so long on this platform. There just a certain kind of joy you get from doing this kind of thing. Makes so many long nights and nonsense all worthwhile.
Archdruid Gaming: Author Showcase Issue 26. One of the many countless Author Showcases I've created to highlight amazing undervalued content creators that earn very little for the kind of effort and attention to detail they put into their content. Something I write almost weekly with a couple of exceptions. While I've always struggled to create them and sometimes I'll spend days to get it done. They have been worth the effort every single time. It is the least I could do for the amazing creators that end up in them.
2019 About section on the new site. That goes over a few games such as genres I'm interested in, some back story and the kind of content I plan to create moving forward. It also still uses steem and you can log in over there!
Authenticity Of Ownership
My site: https://enjargames.dblog.org/
Steam Curator group Over 25 reviews and growing!
@Enjargames my development arm of future projects on the Steem blockchain.
Content creator ID: YBEDLZ
Final Thoughts
I tried to write this a number of times in 2018. While I'm not happy with how this turned out. To be truthful I'm rarely happy with most of my content. This one will always remain a work in progress that gets updated and improved over time. It is quite a task to take on itself.
While this holds many examples and a lot of my gaming content. Their other stuff I've chosen not to share and have excluded for my own reasons.
Many always say they don't know what to write about next. I'm busting at the seams over here with thoughts and desire to create content. Often time's things just get left behind as I run out of time for them and keep moving forward. This post alone reminded me of many months' worth of content and stuff I want to create!
I'm going to try and remember to always leave an open comment in this post. If you like any of my older works feel free to upvote that comment or simply ask me to leave another comment. The support is very much appreciated. I have such a passion I wish I could put more hours and days into it. Run further with it. Do more with it. Climb mountain after mountain with it.
In 2019 I've continued to keep this updated with my gaming content to my new portal. You can still use Steem connect over there and interact with content like anywhere else.
Till the next one have a great week.
Information
Screenshots and photos were taken and content written by @enjar. Cover image created by me. Screenshots are from their represented games noted by the header of that section.