2020 | Enjar's Gaming Index

Passion has taken me on quite the adventure.
Table Of Context
While games could fit into multiple genres I limited them each to just one that I felt was the best for the ones they were included with and fit that theme.
(Control + F or whatever search function you have for one's sanity; unless, the section is listed as having it's own page!)
Adventure
Casino
Firewatch
Little Inferno
Regions Of Ruin
Sea Of Thieves
Thimbleweed Park
[ARPG/RPG]
This section now has its own landing page
Bastion
Borderlands
Chronicon
Darkest Dungeon
Diablo 3
Diablo 4
Firestone Idle RPG
Grim Dawn
Kingdom Come Deliverance
Legend of Grimrock 2
Merchant
Might and Magic VI
Monster Hunter World
Mount & Blade Warband
Path of Exile
Path of Exile 2
South Park: The Fractured But Whole
Stardew Valley
Titan Quest Anniversary Edition
[Blockchain/ Cryptocurrency Games]
This section now has its own landing page
Brosino
DrugWars.io
EOS Knights
Forgotten Artifacts
Gods Unchained
Holybread | Review
IBT Survival Island
NextColony
Prospectors.io
Splinter Lands (Steem Monsters)
Other Blockchain Gaming Content
Making My Own Game
[Browser And Mobile]
This section now has its own landing page
Fallout Shelter (mobile, pc,)
Game Of Thrones Winter Is Coming (browser, mobile, pc)
Ogame (browser)
Oregon Trail (browser)
Raid Shadow Legends (mobile, pc)
Collective Card Games (Non-blockchain)
Gwent The Witcher Card Game
Legends Of Runeterra
Magic The Gathering Arena
The Elder Scrolls Legends
Gaming Industry Topics And Thoughts
Curating Video And Written Gaming Content
Do Item Resellers In Video Games Add Value?
Gamers Are Angry At Their Lord And Savior Gabe!
Has Easy Of Information Degraded Gaming And Critical Thinking Within Them
Holiday Event Done Right
I Use to Love Nintendo Products
Loot Boxes And Gambling
Managing Expectations Of Players Using Communication
My Dream Game: Crafting And Gathering
Scammers In Video Games
Things To Consider Before Buying A Game
What Makes A Good Tutorial In Games?
MMO
Everquest
Old School RuneScape
Word of Warcraft
Simulation
Jurassic World Evolution
Plague Inc Evolved
Prison Architect
Viscera Cleanup Detail
Space And Sci-fi
Entropia Universe
Eve Online
Faster Than Light
No Man's Sky
Space Rogue
Starbound
Warframe
X Rebirth
Strategy
Defcon
Majesty 2: The Fantasy Kingdom Sim
Mindustry
Satellite Reign
StarCraft
The Red Solstice
Uplink
Survival
Ark Survival Evolved
Conan Exiles
Don't Starve
FortressCraft Evolved
Frostpunk
RimWorld
State of Decay (I and II)
Subnautica
Terraria
Wurm Online/Unlimited
7 Days To Die
Adventure
A lot of the games I play could fall under this category. This ended up being more of a catch what's left that didn't have enough I felt like putting it into its own subcategory.
Casino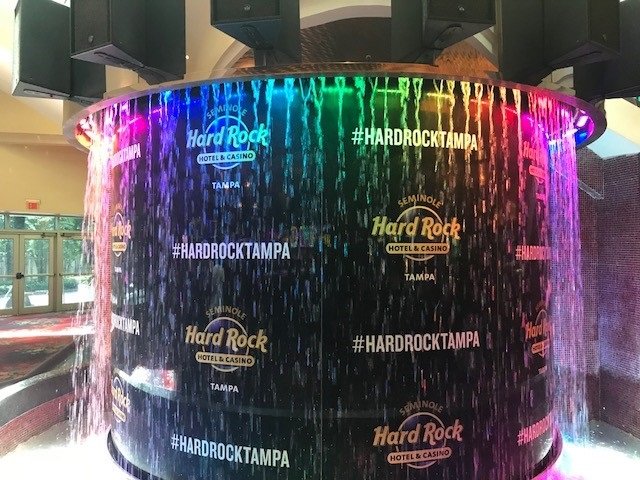 Recommend: Yes
While I'm not much of a gambler sometimes its fun to go out into the real world and try something new so that is what I did. I know gamers going out into the real world what a shocking thought!
Firewatch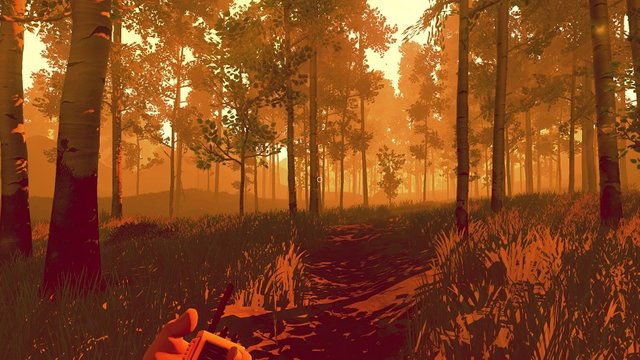 Recommend: Yes
While it was quite a short game this one proves it's not always the length but the adventures and how well it is implemented from start to finish. From a slow character build-up to the game pulling at the heartstrings. It was quite the adventure I'll give them that.
Little Inferno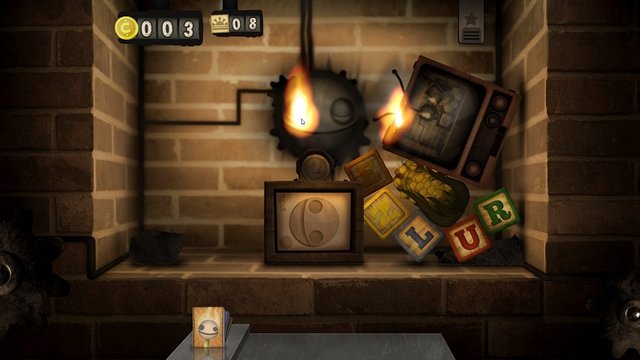 Recommend: Yes
Little Inferno is an indie single-player game a pyromaniac would love or just anyone who enjoys burning things in a fireplace. The premise of the game is very simple you order toys and burn them to stay warm in what seems like a never-ending winter. There is a little bit of a story and even a surprise at the end.
Regions Of Ruin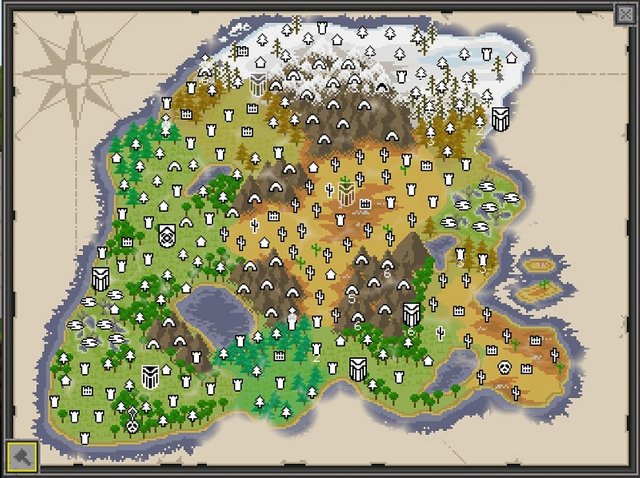 Recommend: Yes
A bit different than most RPG I play this one happened to be a side scrolled with base building and so many different zones you could discover. While it did feel a little bit like the game was trying to do too much with things like companions having some pathing issues when I played it. It was still quite fun between the sieges, exploring ruins, and upgrading gear.
Sea Of Thieves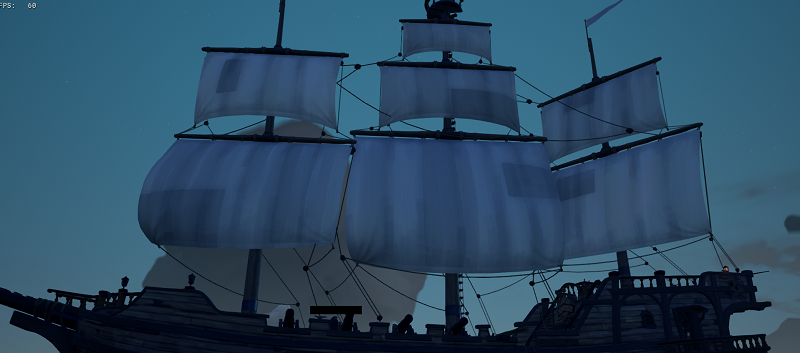 Recommend: Yes
I was hoping to produce a lot of content regarding this game as I've been on the search for a good seafaring pirate adventure. Sadly at the time, the game feels a bit short of the mark. It might be one of those games I revisit to see how it has progressed.
I was exploring if I wanted to create more content for this game or not. After this, I moved onto other games. Many of them should still hold up quite well. They are just things you learn from experience by playing.
Thimbleweed Park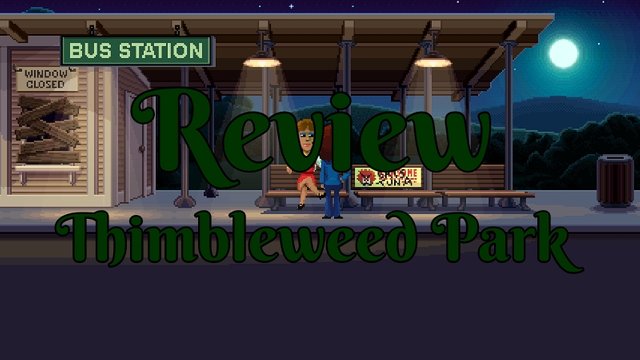 Recommend: Yes
Thimbleweed Park is a witty retro point and clicks adventure game that holds true to its roots and takes the player on an experience. I take a look at the retro vibe, humor, storyline, and puzzles aspects of the game.
Collective Card Games (Non-blockchain)
I grew up playing physical collective card games like MTG and really enjoying the social and environment that comes with them. It's great to start seeing a lot more digital in this space.
While a number of blockchain games are also CCG I've placed them under blockchain since they are a bit different and not as straight forward to get started as more traditional games in this space are.
Gwent The Witcher Card Game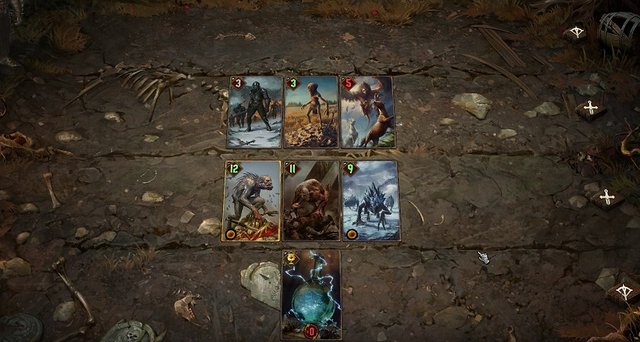 Recommend: Yes
For those who played Gwent as the mini-game in the Witcher 3 you are in luck, they made a full card game out of it. It's a bit different than most with two lanes for combat. Along with leaders having their own skills that decks are made around. The best part is it's free to play unless you want to buy some card packs and other stuff. They are always adding new content with quite a few systems that make logging in daily a fun way to keep coming back for more.
Legends Of Runeterra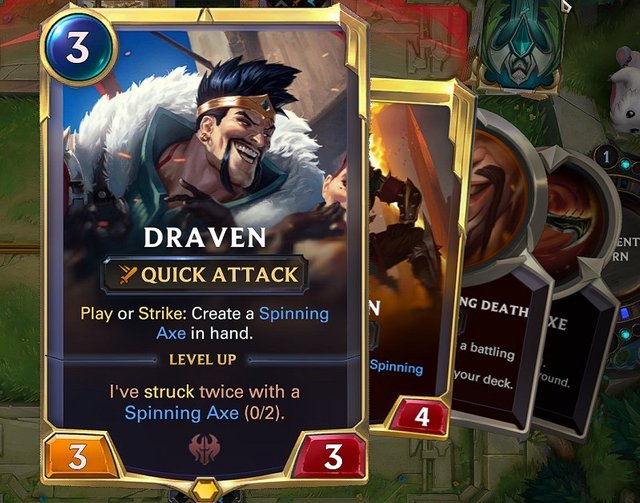 Recommend: Yes, this game is still in beta
Legends of Runeterra is a DCCG that is f2p currently in open beta. They have some interesting game mechanics to try and pull off what players in card games have always wanted. Meanwhile, trying to create a fairer way for people to buy the cards they want; instead of, buying booster packs with random hopes of gambling to get the cards they really want.
Magic The Gathering Arena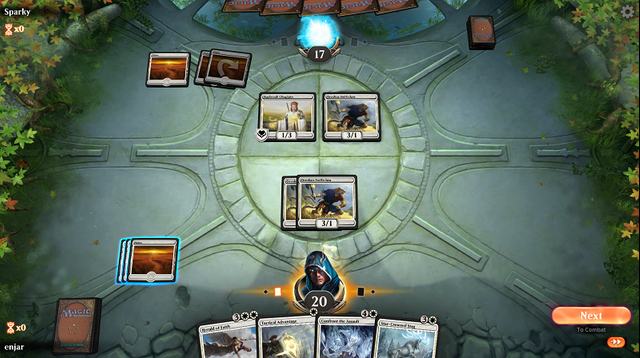 Recommend: Yes
MTG itself is quite an older and more established game card game with Arena being an online version of it. I check out many of the features from playing to how a player can acquire digital cards. The game is quite deep and I've only scratched the surface of it. I may consider writing more content about this game in the future. It has a lot of amazing prospects for that.
I start off by taking a look at the basics of the game. I played for a couple of days but wanted to give my honest thoughts on it before diving deeper into a longer period of time.
I round up my content by sharing my experience of being a free to play player over a long period of time. I had quite a blast and it renewed my enjoyment of a childhood classic for me.
I use to be really into collecting physical cards for games like Magic The Gathering and Pokémon. Those were the good old days without much care in the world.
The Elder Scrolls Legends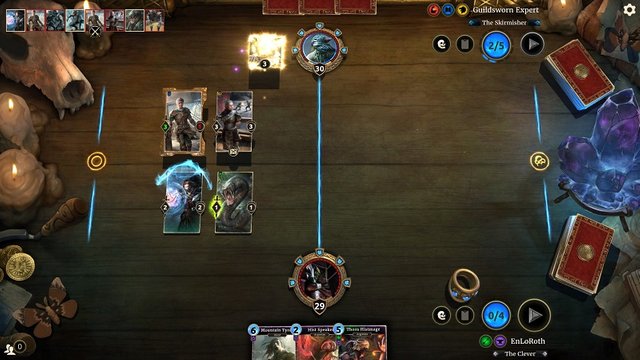 Recommend: Yes
A collective card game based around the lore and world of Elder Scrolls. I wished they had gone further with this one I think it could have been bigger than it was. Still, quite a fun game to play with a two-lane system and some other stuff that makes it stand out in this genre. While you can start playing for free you need to earn or buy all the DLC and other content in the game. The DLC themselves have a bit of a lore flare to them while they tell a narrative as you play through different matches and earn new cards.
Gaming Industry Topics And Thoughts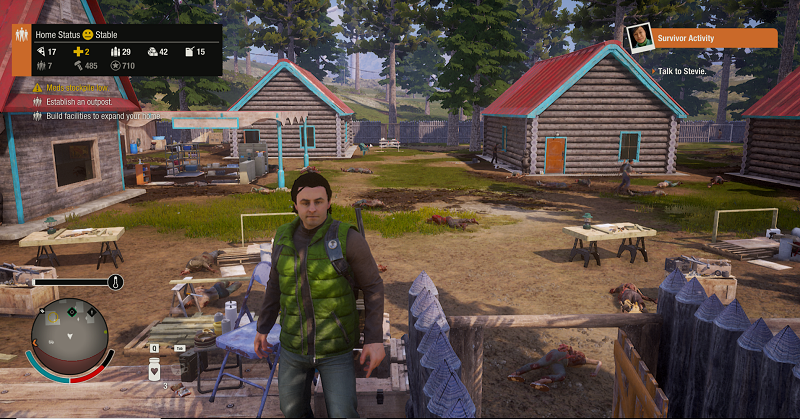 On occasion, I've written about the gaming industry in general through the lens of different games. Along with entry into contests that might have just been inspired by some gameplay or my own thoughts on certain game topics. Finally, stuff like my curating efforts in gaming and topics to that nature.
Curating Video And Written Gaming Content
My passions for gaming lead me to be a gaming curator in a number of communities for a while. While I have since stepped down from most of my active roles this post still holds true on a lot of things.
Do Item Resellers In Video Games Add Value?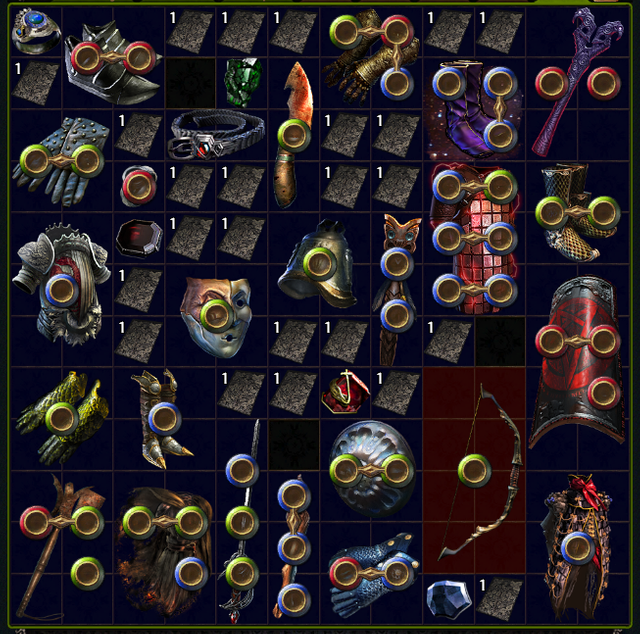 PoE
This one is another tricky subject in the gaming world. On one side someone just buys up the market and plays monopoly controlling the supply side of things driving the price beyond what you were hoping. On the other, they do take the risk and if they don't right they could be the ones left holding the bag and taking a loss on an item.
Gamers Are Angry At Their Lord And Savior Gabe!
Sometimes we just don't like change or would prefer companies to have spent resources and time into other areas of their product.
Has Easy Of Information Degraded Gaming And Critical Thinking Within Them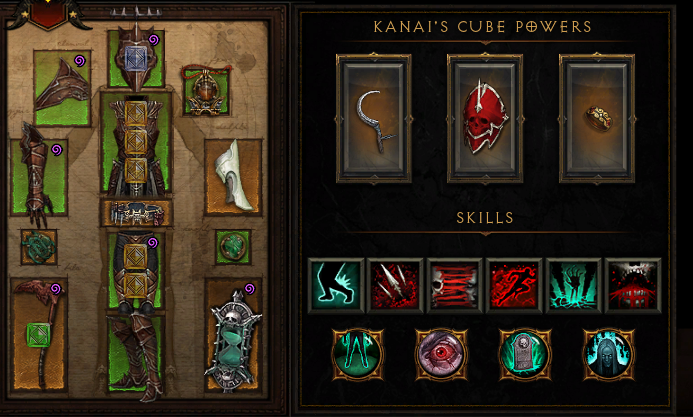 D3
There are so many tools, guides, and videos these days it's just not like the old days where you had to come up with stuff yourself. Sometimes it's great to have the ability to look up something you are struggling on but at what cost does that have on one's ability to problem solve?
Holiday Event Done Right
While the gaming industry sure has its hand full of endless scandals and controversy I on occasion try to highlight what I think a company is doing right. I miss my Direbear mount!
I Use to Love Nintendo Products
Before I was just into computers I had some gaming consoles. Still, have some of them around as well. Not quite sure if blowing on the cartridge would get them to work these days.
Loot Boxes And Gambling
This one can be quite a sticky topic for some with governments even trying to outlaw it. Is it gambling that is targeting kids or a legitimate form of selling goods in a video game?
Managing Expectations Of Players Using Communication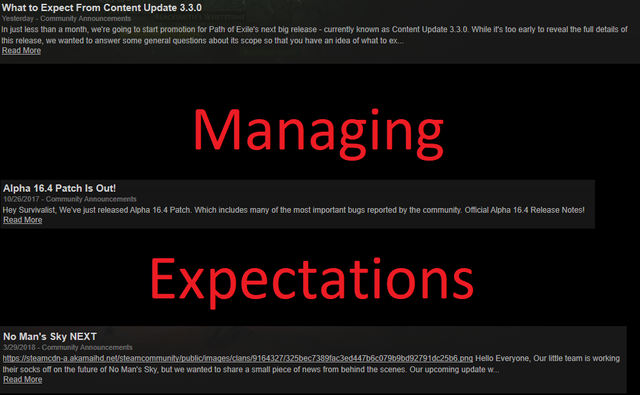 Some game developer is really good at under-promising and over-delivering while others can't seem to get off the hype train over every little thing. Somewhere I think you need to find a balance otherwise far too many players will be unhappy when they realize it was all hype and nothing else.
My Dream Game: Crafting And Gathering
For a while, I ran a number of contests every couple of weeks that had fun gaming topics. This was one post I made after it was over as I really wanted to explore the topic and have fun.
Scammers In Video Games
Even in the virtual worlds of games. There are people who focus on nothing but to swindle and steal their way to whatever they desire. I take a look at a number of games I've played over the years and some stuff people have tried to pull from Eve online to Path of Exile.
Things To Consider Before Buying A Game
I go over quite a few things to consider such as early access, release day, and even reviewers. Along with the importance of not impulse buying, doing some research, and not buying into the hype.
What Makes A Good Tutorial In Games?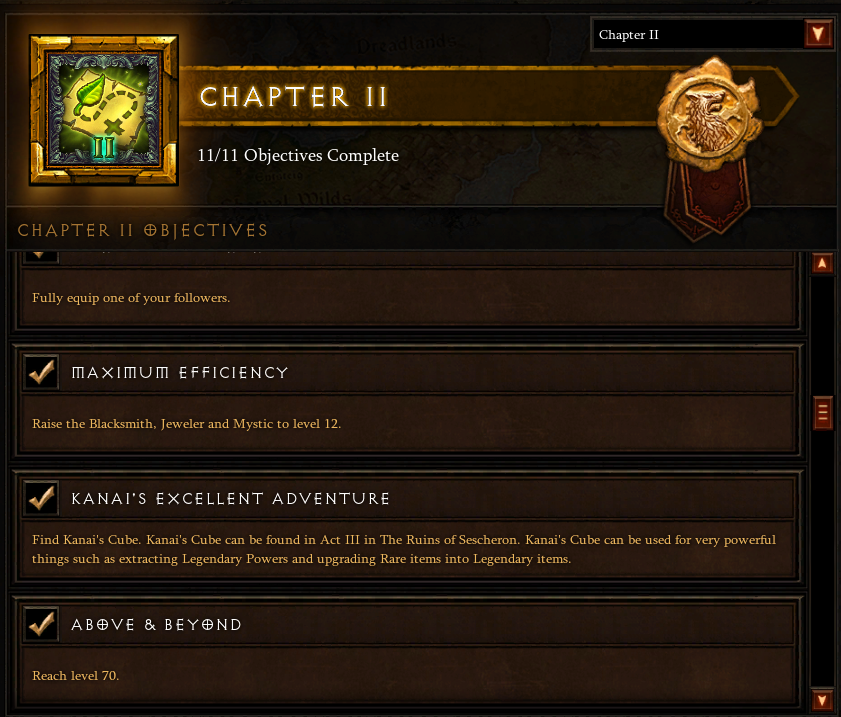 D3
Often times the first few moments in a game can be the deal-breaker between a player going deeper into that world or trying to get a refund. I know I have played a few games where I noped right out of them quicker than a fly on manure. If a game can't get those critical first few moments' rights I have little hope for the rest of the game.
MMO
I use to be really into these when I was younger. Nowadays I just don't have the time they take to fully get involved in them. If you are someone just looking to play one game for months or longer these kinds of games can be great. There is just so much on market these days I find that rather hard to do.
Everquest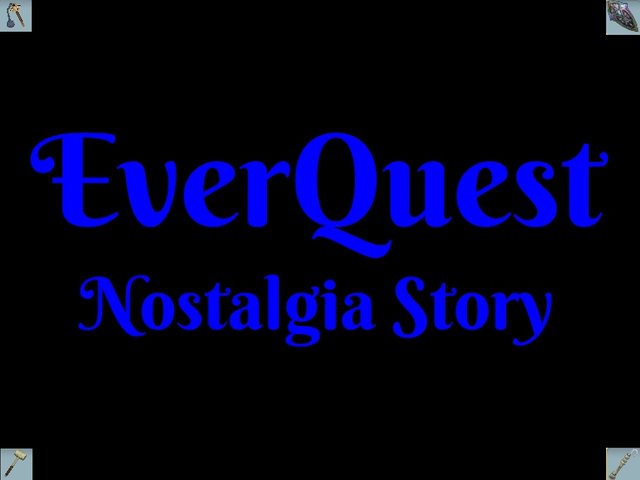 Recommend: Not anymore
Despite all my years of playing this game as a kid. I rarely talk about or even write about this game. I see it as a former life and I miss the real sense of community that was around the game that I've not come across in gaming sense. At least to the degree, it was in that game.
Old School RuneScape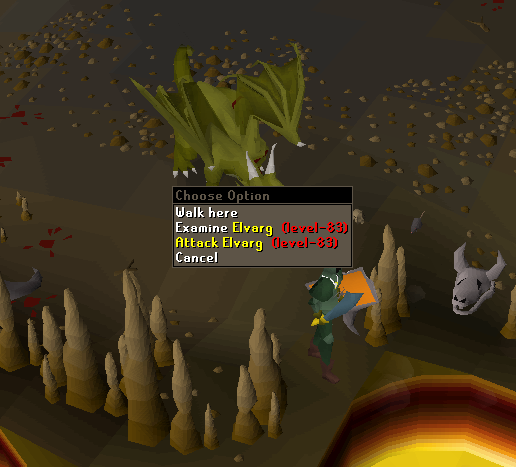 Recommend: Yes
As someone who did not grow up playing this game at all, I felt it was finally time to see what all the fuss was about. While quite a time consuming I have enjoyed what little I have done in the game so far. I played it as a f2p and never moved beyond that. The game requires a little more time than I'm willing to put in these days.
Word of Warcraft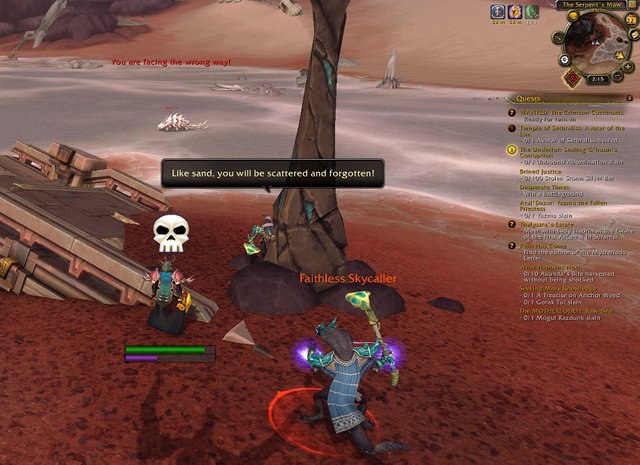 Recommend: Maybe Classic but I've not played
Another game I had plans to go crazy on content creation over. Thanks to what I felt was rather lackluster after playing it for a while I moved onto other games. My main joy for whatever reason for a game like WoW is the gold making. There was so little thrill in that department I have not since looked back to see how that going for the game.
I have always loved the add-on created a community for this game and the developer's acceptance of it within reason. So many games out there would instantly ban you for any of those add-ons!
The moto for this expansion might as well been -- been there done that.
While I'm not a gold farmer I do take joy in farming and acquiring the gold. One of the few reasons I even wanted to play the game again in the first place. It was a big letdown.
I at least had some fun while it lasted in the first couple of weeks farming and selling items on the auction house.
Simulation
Never been a big fan of these games. Some games in this genre seem to come with almost yearly releases that don't always add much from the last one. The two I've liked are a bit different from normal. While they can still be somewhat mundane with the tasks at hand sometimes that is the whole point.
Jurassic World Evolution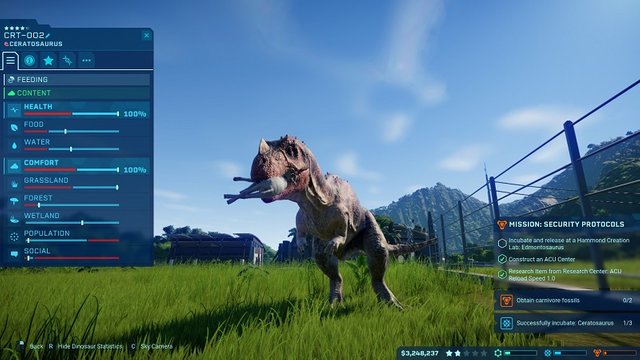 Recommend: Yes
I have such fond memories of playing Dinopark Tycoon as a kid and while this does not quite live up to it. There is still lots of fun to be had like letting the Rex escape and partake in the guests for the evening. There is also the joy of breeding your own dinosaurs and messing with their DNA to give them that extra spark in the eye of fear.
Plague Inc Evolved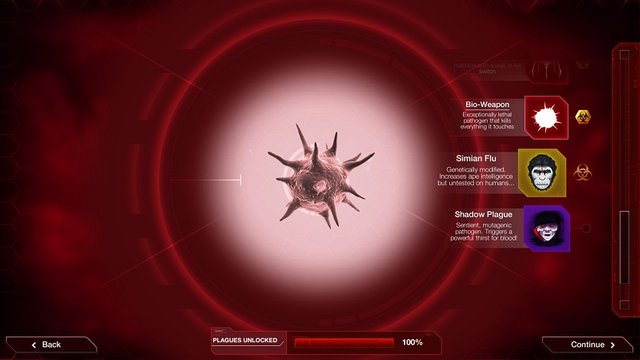 Recommend: Yes
A terrifyingly good time ends the world simulator game for those who are not a germaphobe. These kinds of things do creep me out a bit just how easy it is to keep a pathogen non-lethal being accepted in with open border, shipping lanes, and flights. Spreading in the shadows till it's time to unleash Armageddon on your simulated word and end it.
Prison Architect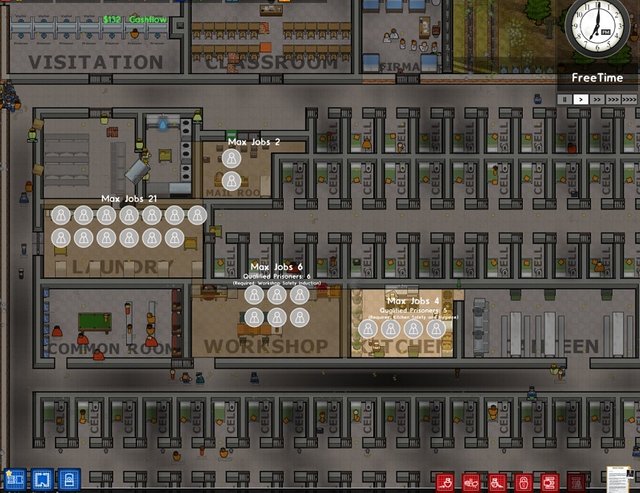 Recommend: Yes
Prison Architect is a simulation strategy game where the player manages and builds a prison. You get to manage just about every aspect of sleeping, rehabilitation programs, guard patrol and so on. Along the way, you are trying to manage the books by keeping costs low but not so low or you end up getting a riot to deal with.
Viscera Cleanup Detail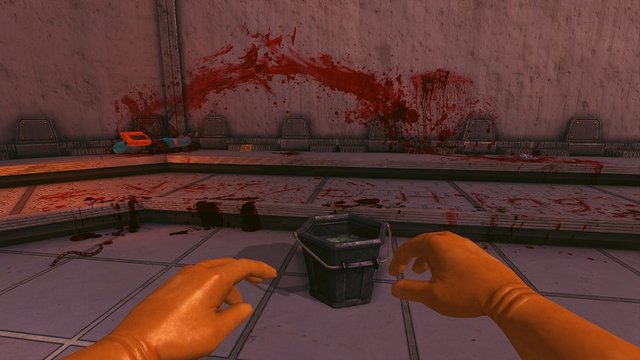 Recommend: Yes
If you are extremely OCD about getting every little splatter spot, wrapper and bullet this game can sure suck you in. It is one of the stranger games I've owned. For whatever reason, it's just a relaxing gore-filled good time. With blood splatter, all the walls and messages were written on the floor. There is also something twistedly satisficing about using the incinerator to dispose of the evidence.
Space And Sci-fi
I'm a massive fan of space games in general but I can be a bit of a snob. Sci-fi also really goes well with those kinds of games as well. I still have quite a few I need to get around to reviewing and possibly making other types of content as well. This section is going to grow in the future.
Entropia Universe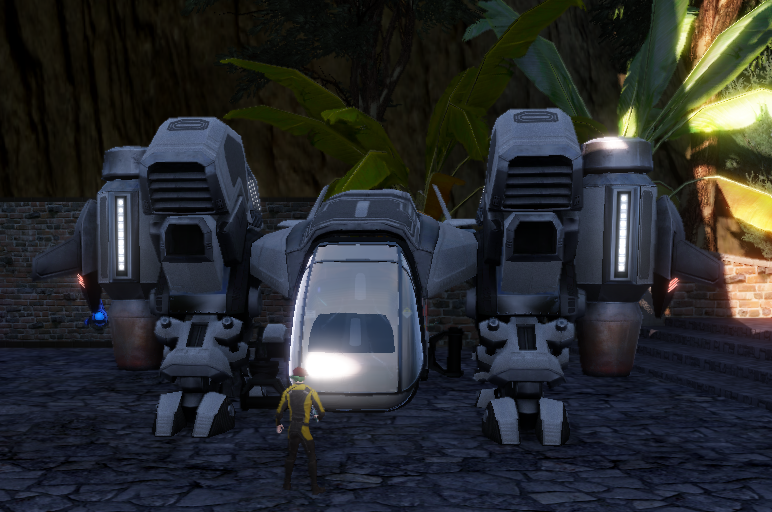 Recommend: Not anymore
I use to make some money while playing this game with it being a real cash economy. I played to the players and not so much to the game. Which tends to be the trick in these sorts of things. The results from the game were expected and predictable losses. The profits from trading with the players and meeting market demand were thrilling
I have on occasion had fun spreading gaming content into places of Steem you would not see such a thing.
A rather rare glimpse into one of the ways I use to make money playing video games. I also just enjoyed the mining system that the game had which you can tell from what I shared!
Eve Online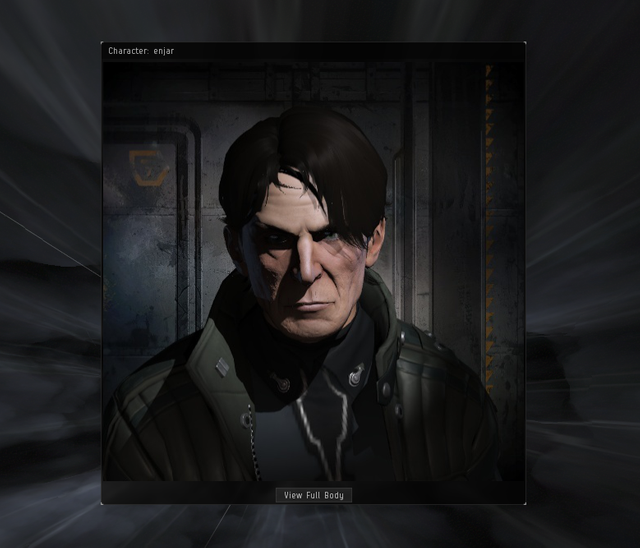 Recommend: Yes
This game used to be such a big part of my life for many years. It is where I created the name En Jar. Some of those friendships bonded back from 2008 still exist today along with enemies made!
The backstory about my name and adventures I had in Eve Online. Filled with betrayal, roaming, and some questionable acts like piracy!
I talk about the good old days of being in the Z.E.R.G alliance when we would roll out to do some POS Smashing. Not always the funniest thing to do in the world but sometimes action would happen out of nowhere.
Faster Than Light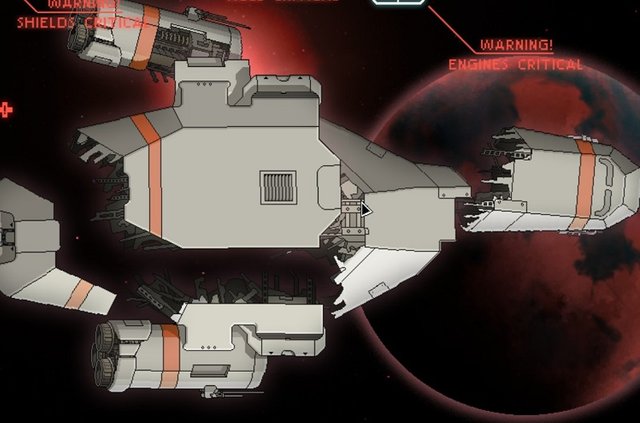 Recommend: Yes
Almost a classic by now if you have not played it you are missing out. One moment you are just flying through space on your shiny new ship and another DAM dead. I guess that distress because was not the best idea to send your crew out to. Perhaps leaving that door open to vent a fire resulting in not enough oxygen remaining on board was also not the best idea. Oh heck, there are no good ideas just experimentation and sometimes on crews members!
No Man's Sky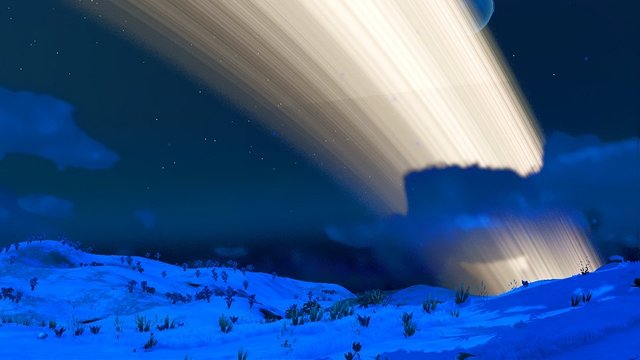 Recommend: Yes
Some games are at their best when you go out and have your own adventure. Mix in some space travel and science fiction and you had me at more planets then anyone could ever discover. You have discovered, ships, farming, base building, and maybe some piracy as well.
For now, I'm in the middle of writing fan fiction based around my adventures in the game itself. It's still ongoing with some of it already out.
Space Rogue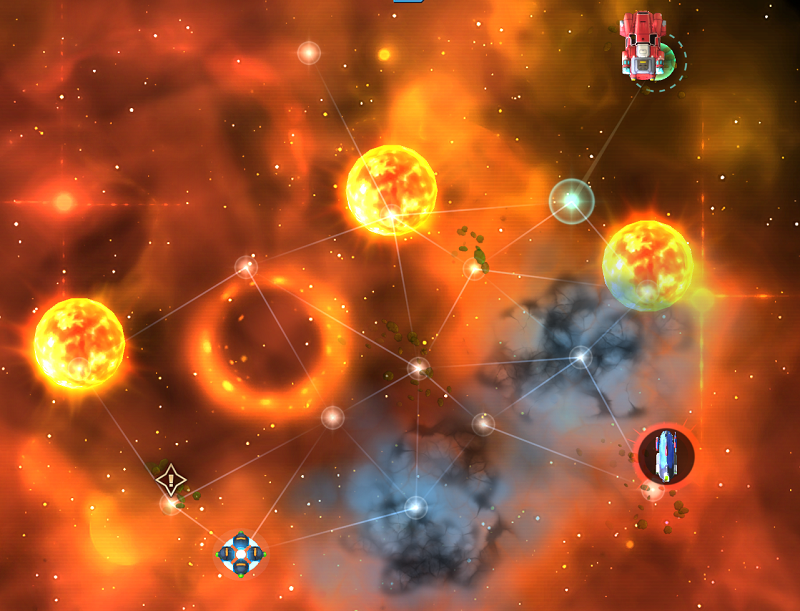 Recommend: Yes
Not as hardcore as a game like Faster Than Light but different enough to be its own thing. It can get a bit reparative after you have played it a few times since you more times than not make it to the end. Otherwise a decent game with some settings to make it take longer or shorter per play thought.
Starbound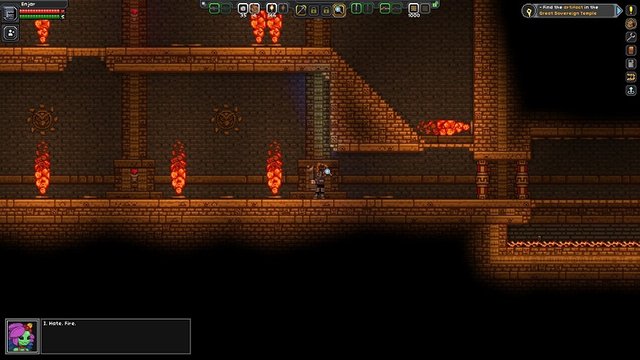 Recommend: Yes
While this game might feel familiar to a couple of others that soon dissipate once you finish mining on your first planet and get to go to the Outpost. From there you get to go on an adventure exploring other planets and solar systems looking to scan objects, have fights with bosses and a whole lot more.
Warframe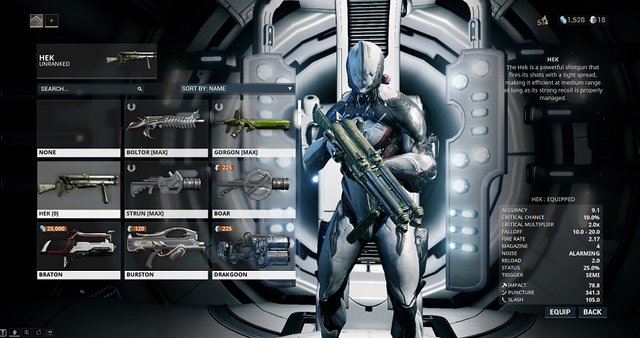 Recommend: Yes
As far as free to play games go this one rocks it in sci-fi. Your character gets to use different suits called a Warframe which dictates the class and the special ability you have. Which you can build different ones and change into. You also get to have a choice of going solo or with a team on different missions down on the plants in the solar system. A couple of times a year as of late they have been adding in more content for free as well.
X Rebirth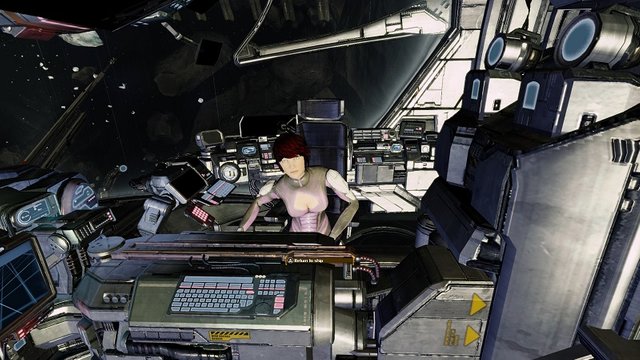 Recommend: No
It's rare for me to feel a game is so badly broken it's not one I would ever recommend. This is one I've followed for years hoping things would improve and get an epic space adventure out of the deal. The last time I played a few months back it was still riddled with bugs, broken dreams and an empty bottle.
Strategy
There is nothing like plotting the perfect plan and defeating one's foe. Even better if you are forced to adapt and change to any incoming challenges. I don't play these games as much as I'd like to.
Defcon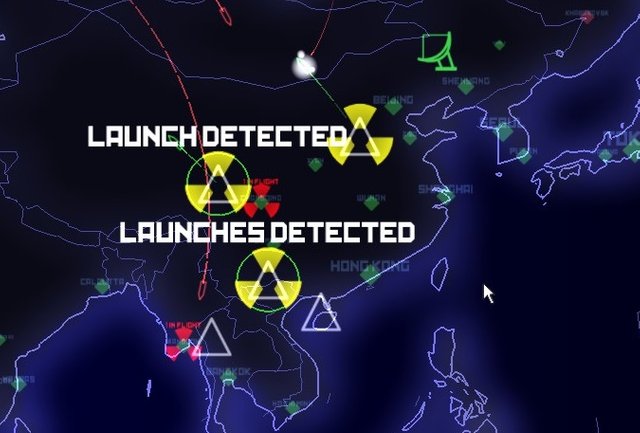 Recommend: Yes
This game was inspired by Wargames and the graphics sure give you that vibe. Sometimes keeping things simple really allows a game staying powering and aging from a game mechanics standpoint. Not a very hard game to learn and it's decently fast to play a game as well. All in all, I would use nukes again!
Majesty 2: The Fantasy Kingdom Sim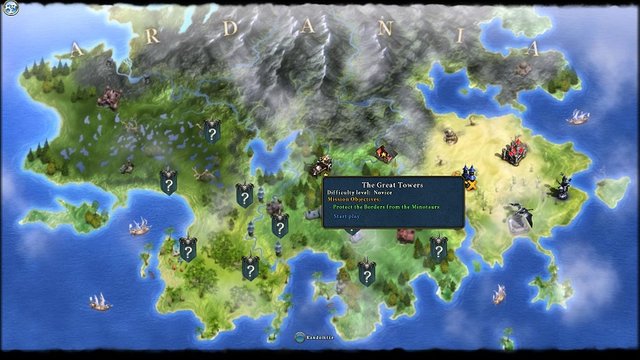 Recommend: Maybe
While in the modern day of gaming a title like this is considered long dead and forgotten it's still playable for the most part. Along with bringing some nostalgia and fun to an afternoon!
I often wonder how games like these hold up after a significate amount of time has passed. This game was for a while a big fun factor in my life.
Mindustry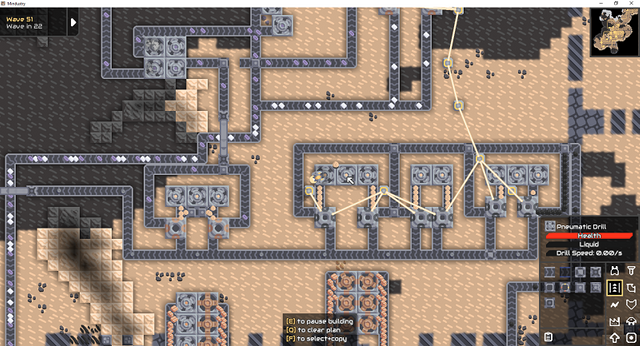 Recommend: Yes
Mindustry is a tower defense game where the player gathers resources, builds up his industry and defends off waves of attacking robots. In the process, the player decides at certain wave intervals if they wish to escape with what they have stocked piled or keep going.
The Red Solstice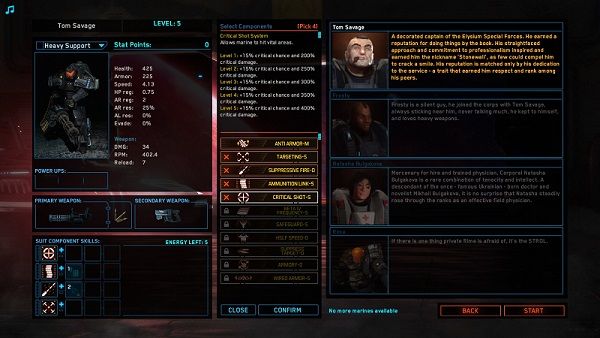 Recommend: Maybe
Many times I explored different kinds of content presentation and process. This one I wanted to look into the free game they have for a limited time over on humblebundle. Where I would play the game for 5-10 hours and then write a first impression review while still having enough time left over for people to find my review and get the game themselves. It was exhausting and I never attempted to do it again since it was something like a 72-hour offer.
Satellite Reign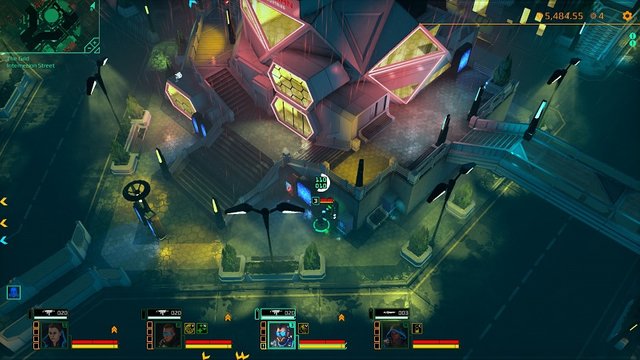 Recommend: Yes
A cyberpunk style game where you control character and use them to get into facilities to overthrow the corrupt system. I take a look at the different characters you get to control, the map, missions, gear, and other stuff.
StarCraft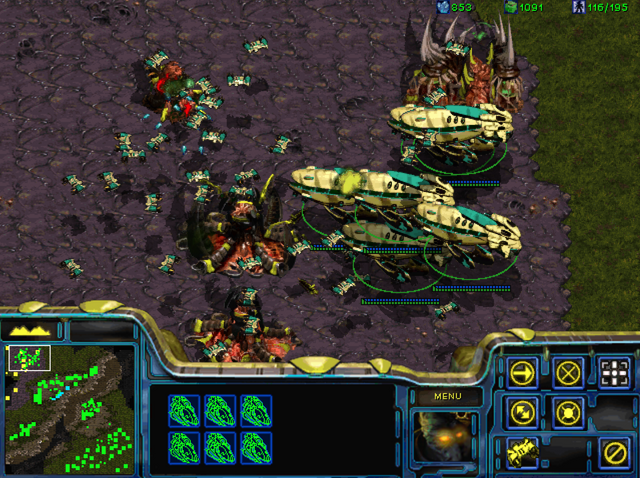 Recommend: Yes
A couple of my childhood years were spent playing this game. I go back in the past for a blast of nostalgia. I relived playing the campaign, dominating with carriers, and remembering my favorite maps. The best thing is the older version is now free to play as well since they want people to buy the remastered version. This is nice not having to buy the game yet again I've scratched the CD a couple of times over the years. The Korean servers are still packed as if time never moved forward!
Uplink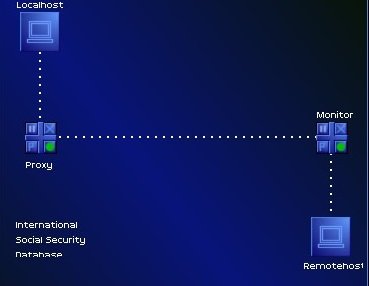 Recommend: Yes
Uplink a classic with many wishing there was a sequel that never happened. This was a fun one to go down nostalgia lane again and replay. You don't need a lot of time or even a powerful computer to just jump in and have Hollywood type hacking simulator fun in this game.
Survival
While a lot of these games can fall into the easy cycle of break a tree down and make a tool to progress. Once you start adding in other fun elements like dinosaurs, zombies, or other needs to survive they really start to take off. They can also encompass a very wide range of genres making them quite fun and different from each other to play while still keeping that struggle to survive element.
Ark Survival Evolved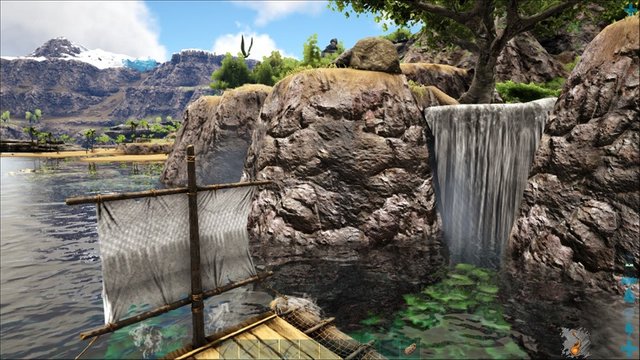 Recommend: Yes
This is one of many games I've somehow managed to break 1k hours played on. Most of that was before steemit and so I don' have much content to show for it. It can also be a rather slow game to play if you want retail rates and I do prefer playing on private servers where I think the player has the highest opportunity to fall in love with this game.
One of my many attempts to create a narrative-driven story about an adventure I was having inside of a game. A few episodes there were not much interested and my friend wanted to switch the server over to another game. As such I never finished the one I was in the middle of about The Light House, and a few others I had planned.
Most of my fun from this game transpired from just random weekends of a friend renting a server out. I've restarted so many times over in this game I never want to push a tree again for thatch.
A big part of the gameplay for me was always living out of and using rafts. I've tamed on them, transported, hidden supply's and lost a few on many adventures.
Conan Exiles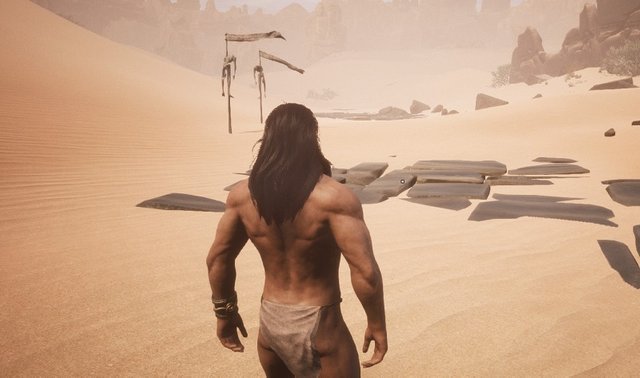 Recommend: Yes
I finally got a review out for this one. The story that I never finished due to a server crash many months ago corrupting the save file I'll keep in. Perhaps one day I'll attempt to pick it back up and finish that fanfiction.
Unfinished Fanfiction
Don't Starve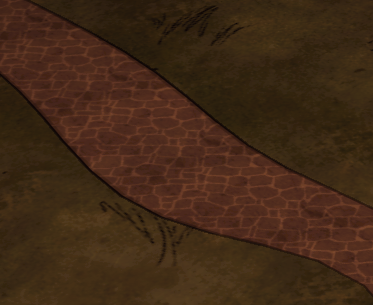 Recommend: Yes
I wrote this funny little intro post in what I was going to turn into a series. It went to the back burner after I had too many other things to do and to this day I've never gotten around to it. While I never got around to expanding this idea out I did a circle around and write a review of the game. Perhaps in the future, I'll consider trying to reboot what was going to be a gaming comedy series.
There are so many things that make this gaming amazing I ended going over some of my top ones in this review. From looking at the characters to what really makes sanity quite unique. This game is quite the gem.
FortressCraft Evolved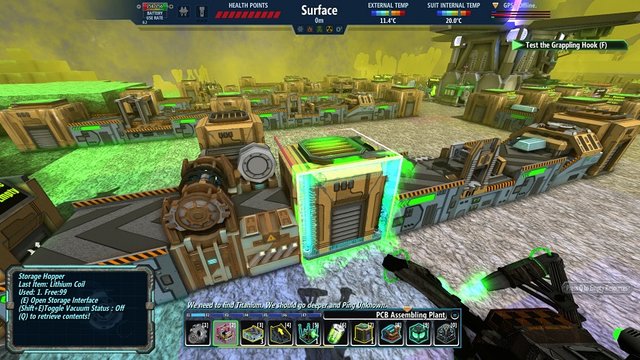 Recommend: No
I've played this voxel craft game throughout the years off and on with friends and solo as well. The game has evolved into a very complex game of needing to build production assembly lines to keep progressing and building the next component needed to build the next and so on. I take a look at combat, crafting, and the not so needed DLCs.
Frostpunk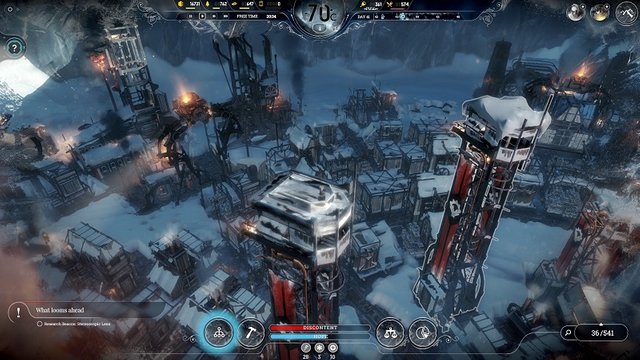 Failure is being excommunicated by your people off into the giant and frozen lands of what used to be humanity. This city builder has heavy elements of survival, hard choices, and living with the consequences. Do you choose to keep true to your own personal ethics or do the unthinkable just to survive?
Recommend: Yes
RimWorld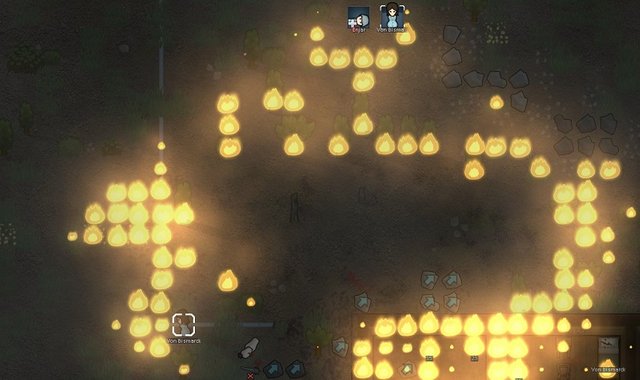 Recommend: Yes
This game is named after the idea that you have crash-landed on an outer rim planet and need to survive. The game has an Ai that controls your ultimate fate from how easy things are going be and when a series of events seems to be trying to consider against you. I also take a look at the administration control the game gives you for controlling your community, building, and many other things.
State of Decay I And II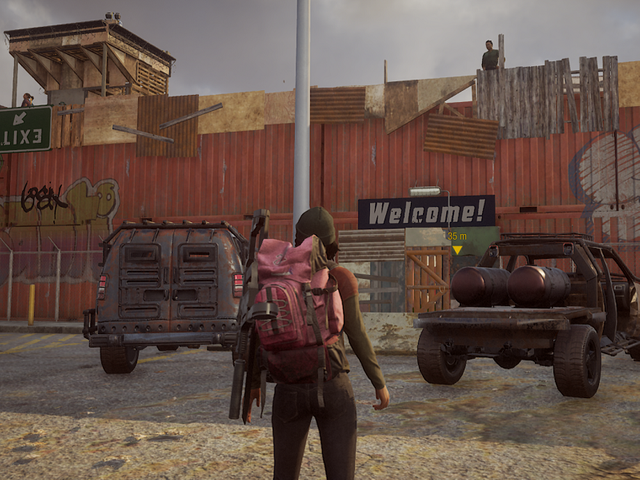 Recommend: Yes
I revisited the original game before its sequel came out. That way both the reader and I could remember and making some comparison would be easier to the original.
Both games themselves are some great zombie bashing fun. If you like running things over with a car and need a break from GTA5 well both of these games have you covered. You also get set up and build up a base while looting and depleting the local areas. While taking shelter during zombie attacks.
Subnautica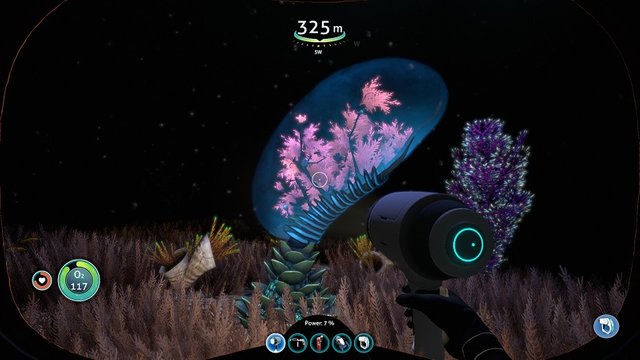 Recommend: Yes
This survival game throws you into an open world that is primarily an ocean planet. Throughout the adventures you have in this game you encounter mostly harmless creatures but there are some killers lurking in the murky waters as well. This game is well worth it just for the exploring aspects so many amazing things to discover and experience.
Terraria

Recommend: Yes
Terraria is quite the adventure to be had for a two-dimensional sandbox game. From its procedurally generated world to epic boss fights. It will catch you off guard and spoil that perfect plan. take a look at the fun of spelunking, boss fighting, and events that occur.
Wurm Online/Unlimited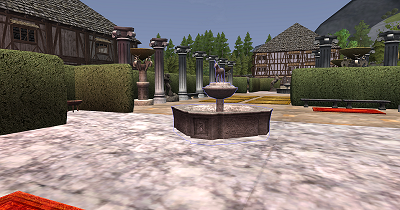 Recommend: Yes
I have played both versions but I mostly only talk about unlimited since you can have higher than retail rates and are not paying a monthly fee to play. What can take months to do in the online version can be done sometimes in just days in Unlimited. I use to be a part of a massive community in the online version but that was long before I was on steemit.
Why I ever left that cave will be anyone's guess. I do enjoy mining in these games!
For as much as I've played this game during my time on steemit I almost never talk about it. Some games are more for my own personal enjoyment.
7 Days To Die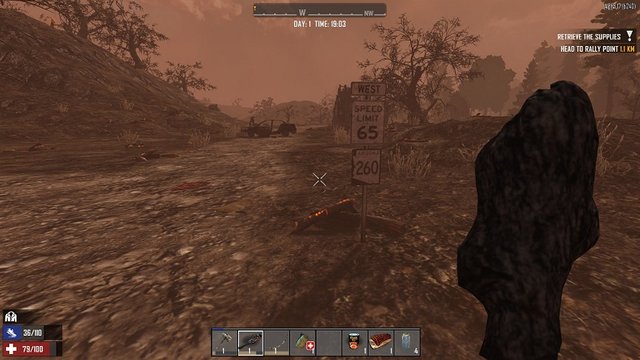 Recommend: Yes
While this game is taking forever being in Alpha it at least provides some nice content updates while we wait for the full game release. The downside is older save files don't always work but that is the life of a gamer playing something in alpha. Until then lets of zombie bashing with a crowbar, base building, crafting armor and driving around in vehicles.
Making My Own Game
I am in the process of making my own game which is expected to take at least a couple of years. It will be a dungeon crawler with elements of crafting, acquiring loot and lots of dungeons. At this time it is into early development to decide which blockchain if any I will be creating it for.
I share from time to time my progress, victories, and a lot of failures. Game development is quite new to me and everything is yet another learning opportunity. Mistakes will be made and a lot of late nights spent creating something I've always wanted to do.
Information
Screenshots were taken and content written by @enjar. Screenshots are from their represented games noted by the header of that section or included in the linked out articles.