Trial by Comics winners for "War" and new theme announced!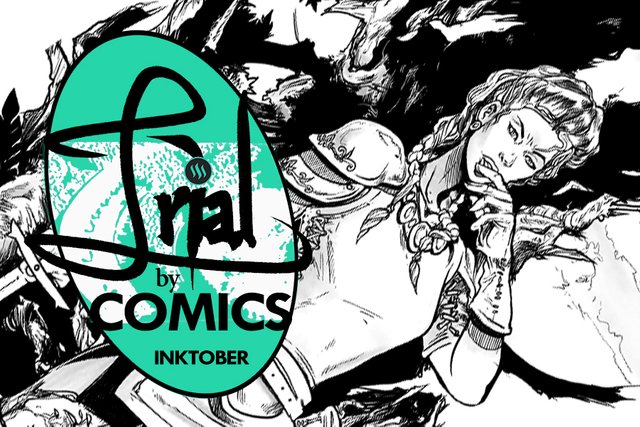 Good evening, Steemians of the Trails! We're here to look at this week's results of Trail by Comics. The theme was "War". As I mentioned in the initial post, I was openings the interpretation of war up to both fiction and historical non-fiction. It could mean internal war or convention ideas of war. The theme could span any era or time in history, and was not confined to earth. The creativity displayed each week is what I love most about #trialbycomics, so as often as I can, I try to not stifle that creativity. Without further adieu, here are this week's winners for "War".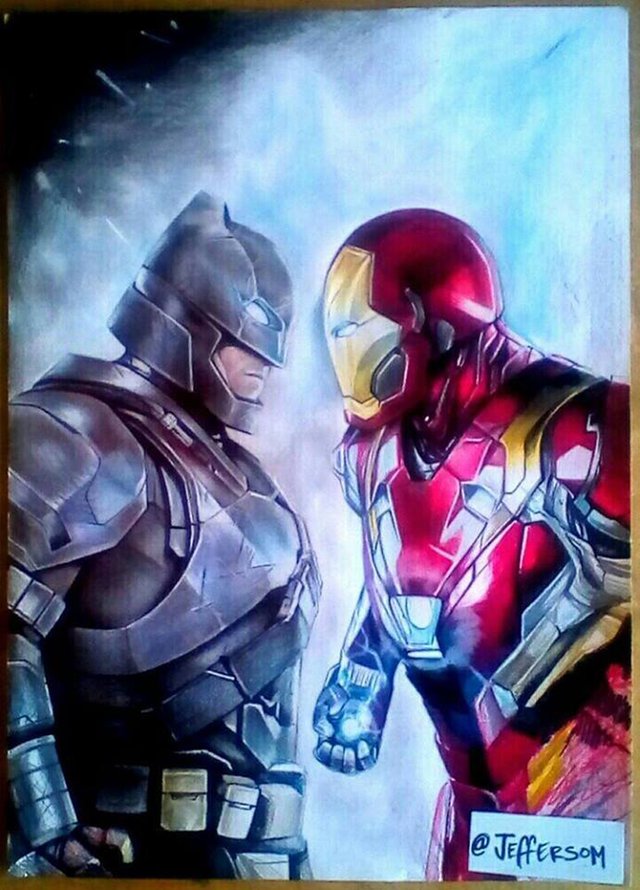 FIRST PLACE! @jeffersom, once again, takes the second place spot with his entry, ""War between good and evil/ Trial by comics." This was definitely on the fiction end of the war spectrum, but the art was enough to push it in to the first spot on the podium. I took it as a decades old battle between DC and Marvel. Congratulations! 25.000 SBD's to you @jeffersom.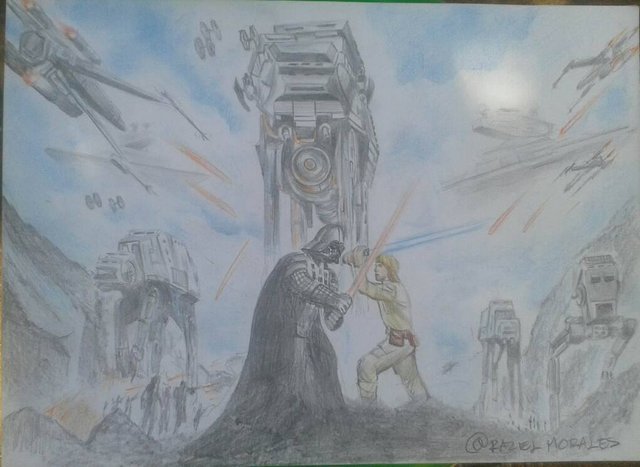 SECOND PLACE! @razielmorales nabs second place with her entry, ""Trial by Comics new theme "War". I'm more of a Trekkie myself, but this Star Wars piece really captured the tense battle from Return of the Jedi. I love the composition and drama between Luke and Vader. The ultimate space fantasy war between good and evil. Congratulations, @razielmorales! 10.000 SBD's to you.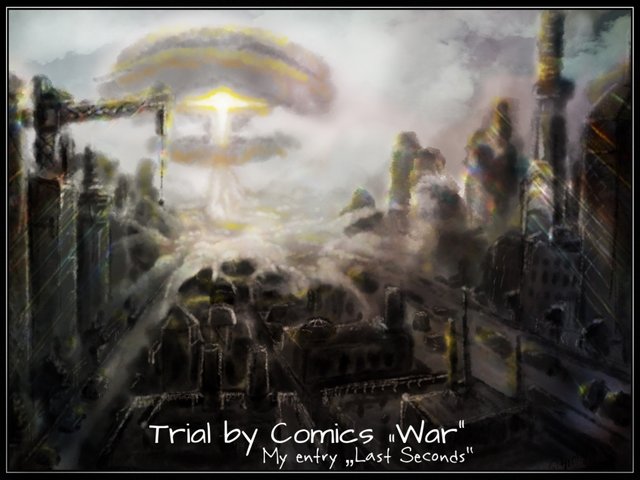 THIRD PLACE! @bronkong cleans up once again with his entry, ""My Trial by Comics entry [last seconds]". This reminds me of a similar painting my brother @customnature did. Definitely a look in to dark reality of war and reflects aspects of the world we live in currently. Very moving. Congratulations! 5.000 SBD's to you, @bronkong!
MERIT AWARDS! As always, there are far more entries to #trailbycomics than the three winners that must be chosen. The comics and art community here flourishes because of the sheer volume of creators and I like to take time to showcase some of the merit awards winners. Honorable mentions. These are a few of the participants of Trail by Comics that deserve support and acknowledgment for making this contest what it has become. Follow, vote and resteem these talented artists. 
@trianascorps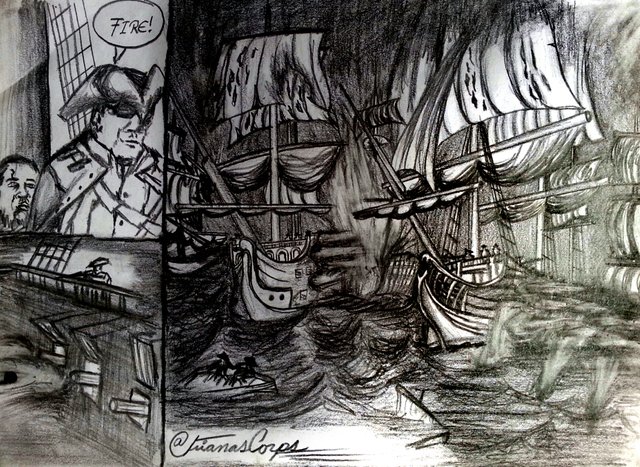 @katari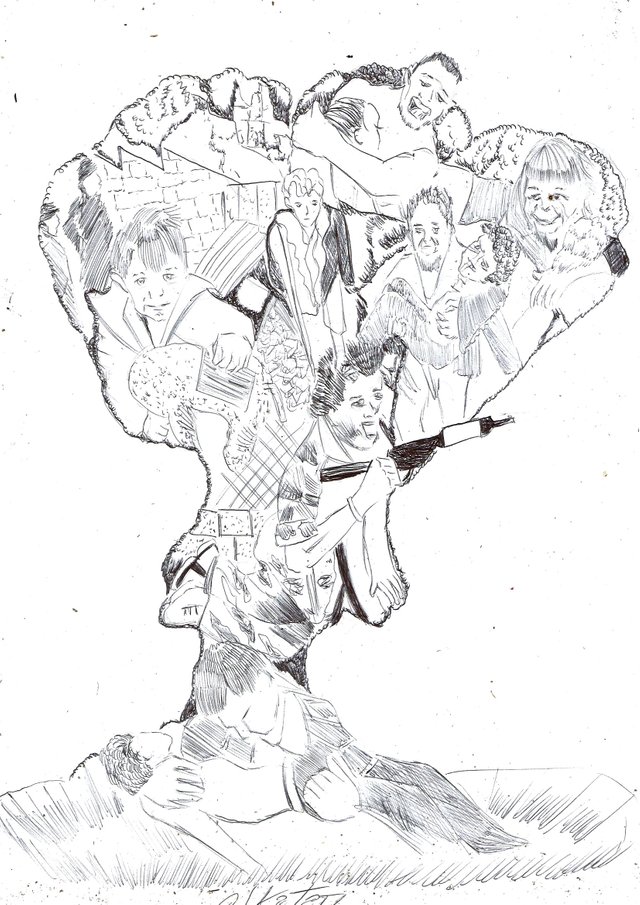 @rosiryscg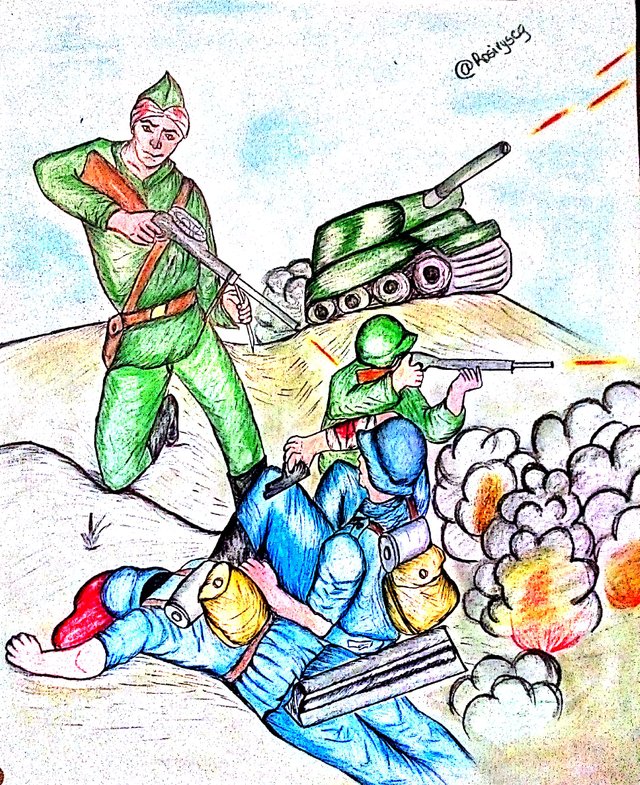 Trial by Comics new theme is "Inktober"

I've been elated to see so many Steemit artists participating in Inktober this year. I am devastated that I, myself, cannot. I'm getting better at knowing my limitations and priorities and as much as I'd like to do this, I'm desperately trying to get caught up from the shoots I owe in the post Dark Pinup book era. So, I'll be living vicariously though all of you. This week's theme is all about inking. No particular theme, but all of your entries must be inked. I'd prefer to see black and white only. Many of you participating in Inktober I'm sure will already have remarkable art to contribute. That's fine with me. This is just more incentive.  
 
Deadline for "Inktober" is Sunday, October 14th 5:00UTC 12:00a.m. CTS 
Rules
• Up to three entries per trial round [weekly].
• Original artwork only [process documentation strongly encouraged]
• Winners will be chosen based on quality of work, submitted before deadline and ability to adhere to the weekly trial theme
• Must resteem the contest post you're participating in
• Must include #trialbycomics hashtag

That's it! Now it's time to start drawing. Congratulations to all the winners. Thank you all for regularly contributing and making Trail by Comics such a cornerstone of the Steemit art and comics community. I want to take a moment to encourage all of you to head on over to @bryan-imhoff's @fundition project for his comic, "I Thought It Would Be Zombies…"! @bryan-imhoff is one of the hardest working guys in indie-crypto-comics. If you can spare some crypto, make a contribution […because karma, and you never know when you'll be do the same with your comic one day]. Join the Trail by Comics Discord channel while you're at it.