The Albino - Trialbycomics Entry
Since my comic character sambie is a zombie, I decided to make a version that is gruesome and totally opposite of his character. And this is what it looks and I named it "The Albino".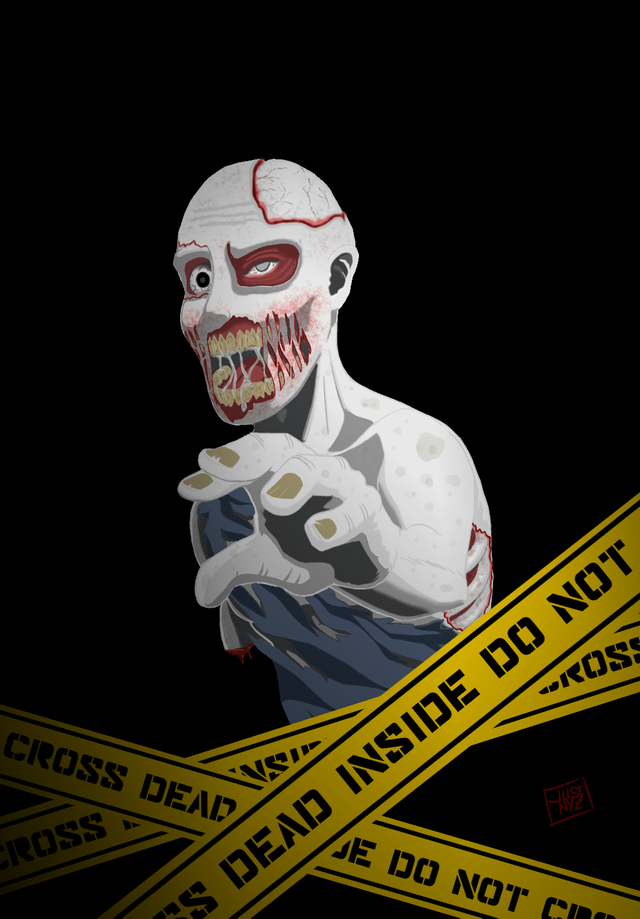 A rare zombie that can scream so loud and eerie that makes you dizzy and can summon other nearby zombies. He is easily noticeable around a horde of zombies that is why he likes to stay around dark rooms surprising victims with his eerie scream.
This is an entry for the #trialbycomics contest by @kommienezuspadt. This week's theme is zombies, you can visit the contest here
---
Process
---
I am still an amateur when it comes to drawing without any reference, so it was a struggle especially the shading and coloring part. I had to make some action poses in the dark that made my brother think I'm crazy. XD
My first plan was to make the albino suddenly appear behind a plank covered door casing (you'll see it in the process below) , but I wasn't really going as planned when I added the colors.
I started with a rough sketch. This was the initial sketch that I had in mind but later on as I progress, I decided to change the scene a bit.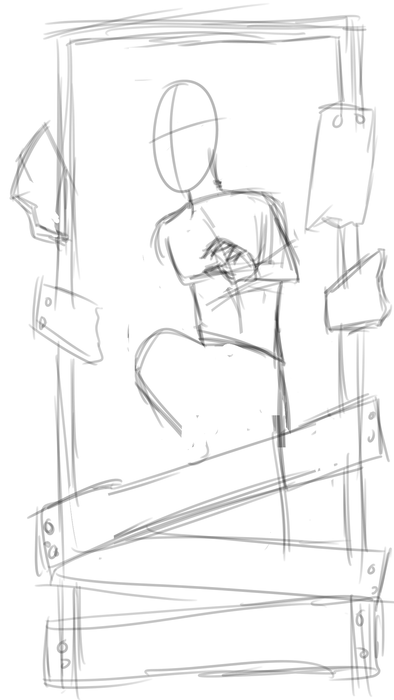 Then I made a simple sketch without any details. I just wan't to know how it looks and made some adjustments until I was happy with the pose.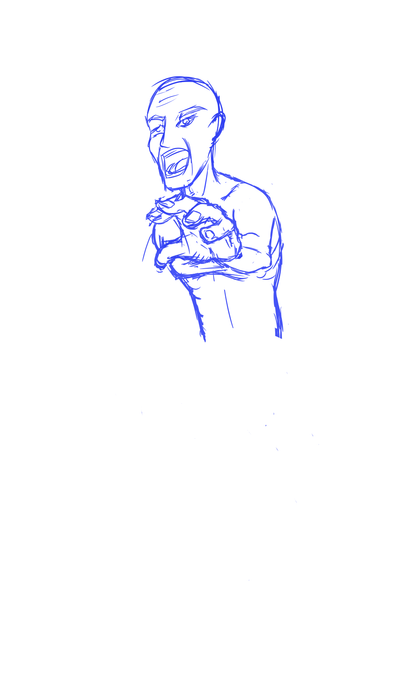 This is the final look of the sketch. As I said earlier, this is a scary version of sambie that is why he has also an exposed skull on the right side of his head, but made a bit of exposed ribs on the side and his left arm cut off. I made the skin around the cheeks and his mouth like a torn pieces. Also on this image I already added the cloth in advance.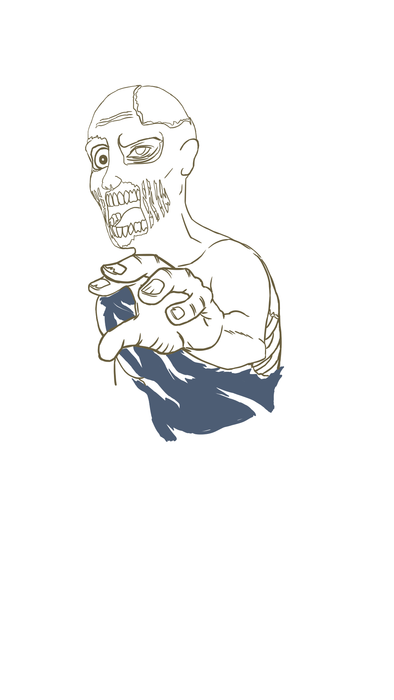 The next 4 images are the coloring process. The coloring process I made here is a bit different from the previous entries I made. I decided to explore and try to color it with less outlines visible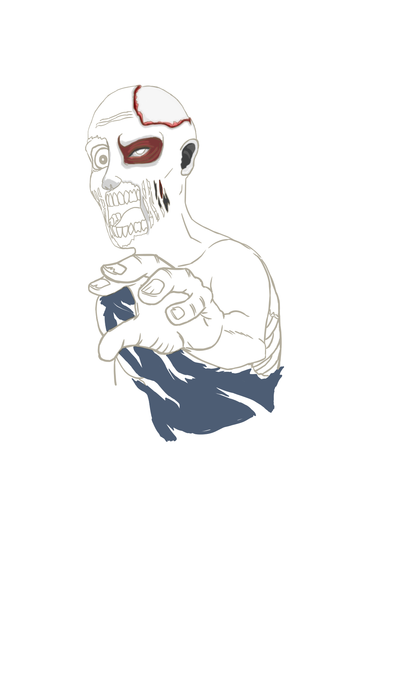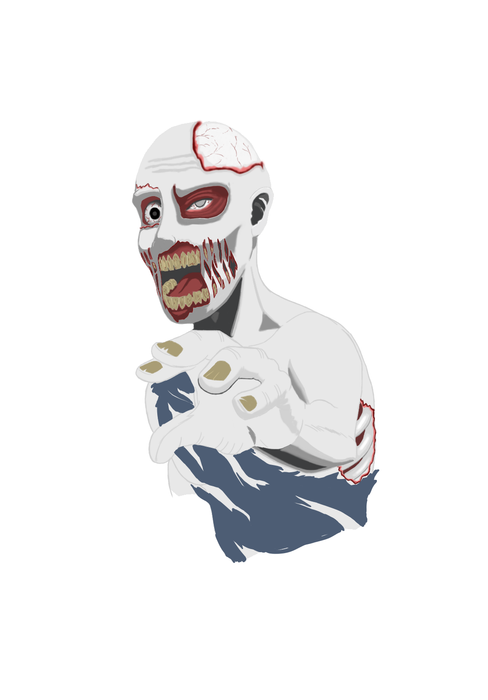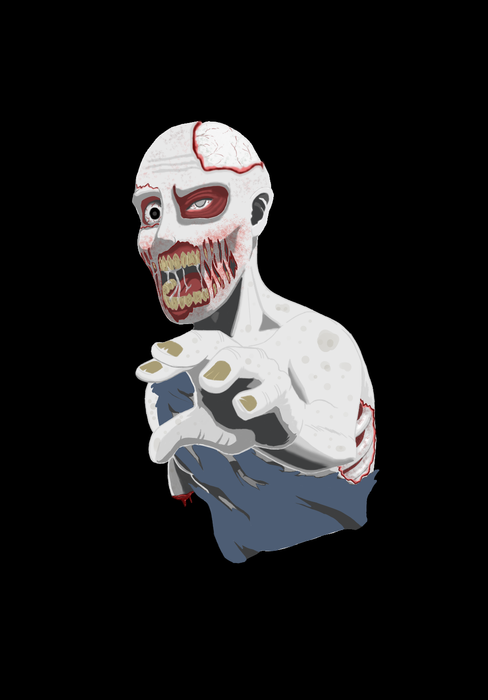 This is what it looked like after the coloring process. I added a dark gradient around the image on the final piece(the top image) and instead of a police line I added a zombie line.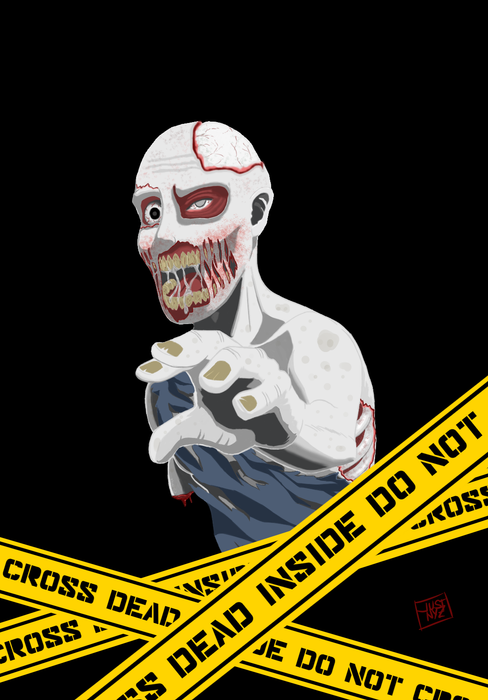 Hope you enjoyed reading and have a great day!
---
TOOLS OF TRADE
Software Used: Medibang Paint Pro
Graphic Tablet Used: wacom Intous draw
---
@dcomix is a soon to be a decentralized platform for webcomics. If you have ideas and want to contribute, you can join the discord server just click the image below.


---