I came across this log a few weeks ago. A majestic tree, cut down in its prime! Its crime? Who knows? It was left to rot on the forest floor and yet I found beauty when examining it in its decaying state.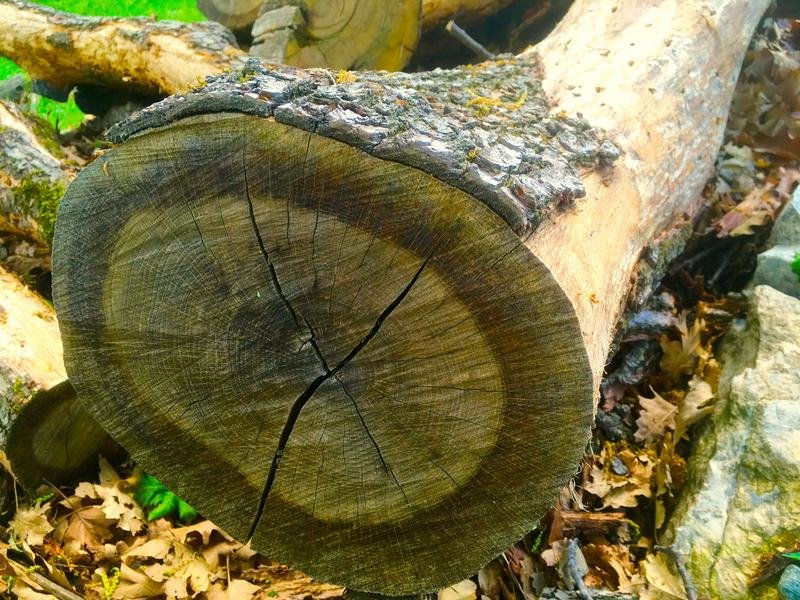 There is so much to look at here!
The checks and cracks radiating out from its core.
The growth rings which tell a tale of age and the amount of rain in a given year.
The darker hue of the outer rings.
The rough texture of the remaining bark.
The moss which is taking its grip on it.
The termite holes which have penetrated the area of the peeled bark.
This King of the forest is beautiful and majestic in its death state. The poor beautiful creature still so wonderful when you take the time to look!
Thanks for following me on my travels and I look forward to sharing my adventures with you.
 Until next time,   
@kus-knee (The Old Dog)