Some say that the wrinkles and scars on a man's face give him character. Is that just a nice way of saying that the man has grown old? Perhaps!
In the case of trees, though, the signs of their age certainly do add interest and beauty. 
The example that I'm showing here features the healed wound of a branch that has been lopped off as well as the remnants of the sappy tears that once ran down from the wound. 
Extending up from the wound is another curvy vertical scar that has healed as a testament to the power and resilience of this moss covered tree!
Here is My Submission For This Week's Tree Tuesday!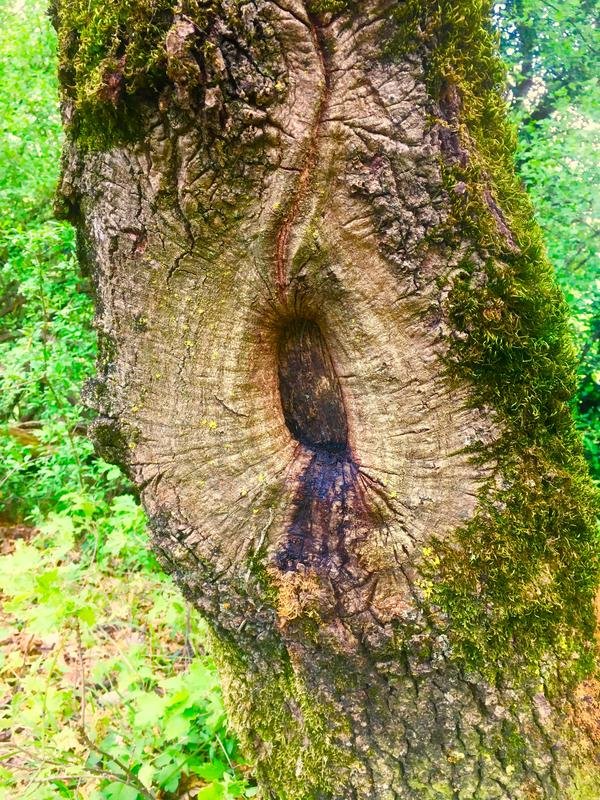 I found so much to look at on the trunk of this tree!
Why Don't You Get Involved In Tree Tuesday!
If you'd like to have some fun and enter   #treetuesday which was initiated by @old-guy-photos, it's easy to do. Just share one of your tree photos in a post and include the hashtag #treetuesday! Why not get invloved and enter either this Tuesday or any Tuesday to come!
 
 Until next time,   

@kus-knee (The Old Dog) 

Let's Succeed Together!