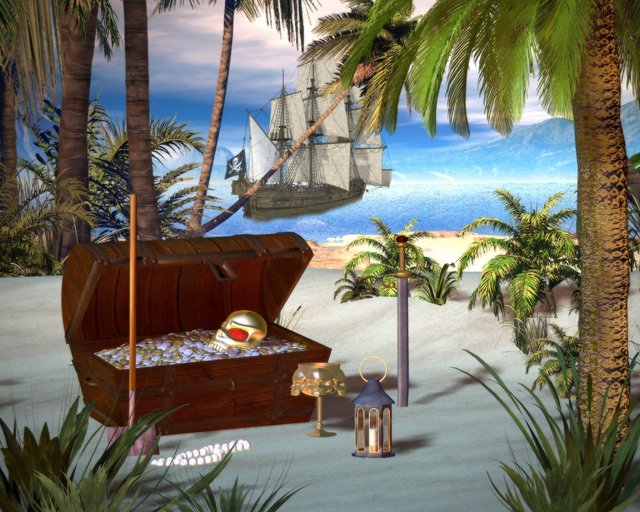 One of the most common dreams people report is digging for treasure. Like dreams of falling, being naked in a crowd, or being chased, the dream of digging for treasure comes up repeatedly. According to psychologists, it can mean either that you need to rediscover yourself or that there is a simple solution to an uncompleted task that has been bothering you.
There are folk tales of treasure dreams. One is the well-known story from 1001 Nights in which a man from Baghdad goes to Cairo after having a dream that he will find his fortune there. Instead, he is arrested and beaten. When he tells his story to the policeman, the officer laughs at him and recounts how he followed a similar dream that directed him to a particular house in Cairo with a fountain in the yard, but that he found nothing. The Baghdad man realizes the officer was describing his house, so he returns, digs in the garden, and finds a fortune buried there.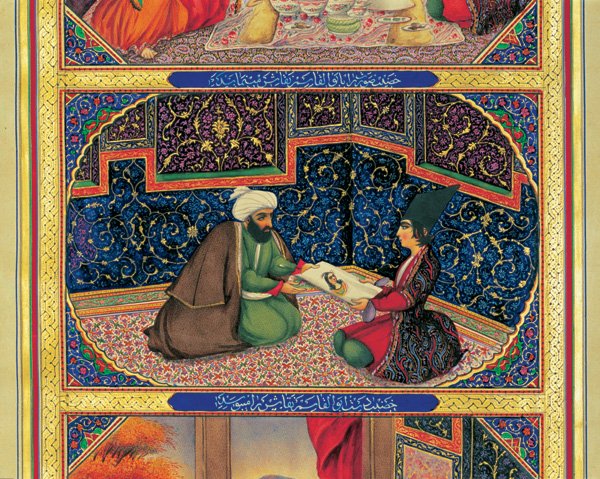 A similar folk tale comes from the Jewish tradition in Eastern Europe. A baker named Josef, who is from a small town, has a recurring dream that he can find a fortune under the bridge in Prague. When he goes there, he finds it heavily guarded at all hours. When he tells his dream to the captain of the guards, the guard laughs at him for his foolishness. "If I listened to crazy dreams like that, I'd go to a small village and look behind the oven of a Jewish baker named Josef to find treasure." Of course, Josef returns to his own home and finds treasure buried there.
The moral of the story is probably that the treasure is your own life, your own family, to be found in your own home. You don't have to go far. Just appreciate the treasure you have. And that is a good message for the stories.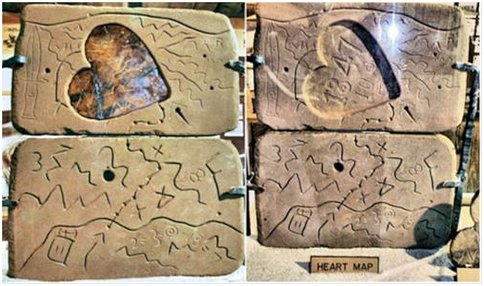 The Peralta Stones, which some believe to be a map to the location of the Lost Dutchmen's Mine treasure. Creative Commons via Wikpedia by Latin Heart Reader.
But it's fun to think about treasure-treasure as well
In 1914, a man named A.W. Lehrke awoke from a dream at his home in Sonoma Valley in the U.S. State of California. It was 2:00 a.m. and his dream was fading from memory already. But he remembered it had to do with digging in his basement for treasure. Still clad in his pajamas, he went to the basement, grabbed a spade, moved away some junk from the floor, and began to dig.
Almost immediately, he hit metal. It was the lid of a Dutch oven (large pot, usually made of cast iron). Inside the Dutch oven, he pulled out the first thing his hands touched. Cleaning it off in the light, he realized that it was a bar of gold. There were more. All in all, the treasure in Lehrke's basement was worth $42,000 in 1914, which today would be worth more than one million dollars.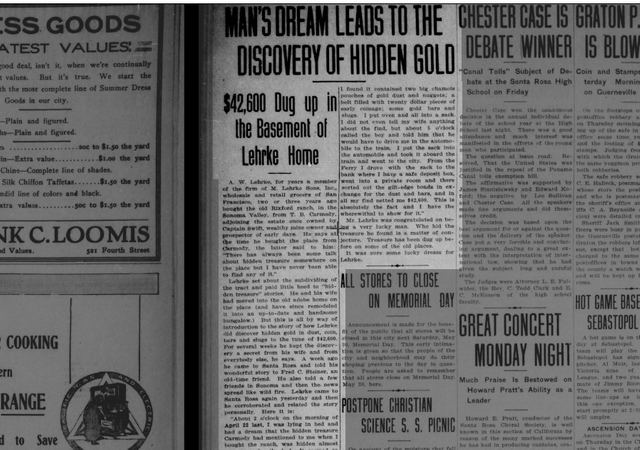 Scan of Santa Rosa Press Democrat newspaper, May 23, 1914.
And he dug there because a dream suggested he do so. But looking beyond the dream, it also was also a known fact that a 19th Century Sonoma Valley resident, gold miner Granville P. Swift, had buried a fortune in several spots around the region. Swift "was one of the best miners I knew," a fellow prospector was heard to say. "He made an immense amount of gold." But this miner was disorganized, scatter-brained, and soon forgot where he had hidden the riches; any secrets had died with him in 1875. Just a decade before Lehrke's find, others found two caches of the Swift treasure totaling $37,000. And the ground beneath a nearby house is not too far-fetched of a possible hiding place.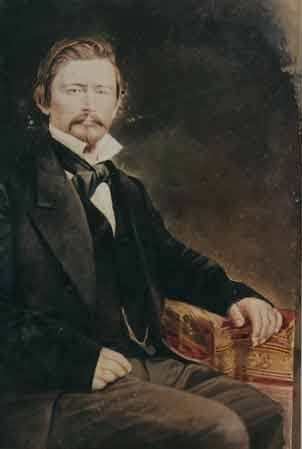 Granville Swift, the successful gold miner who buried his loot and forgot where he put it. Public domain.
So it could have been on Lehrke's mind, perhaps something he'd heard about in conscious conversation. The dream may not have arisen randomly or been delivered by an angel or ghost. Also, many people have dreams of treasure and go out looking for it, never to find anything. And still others probably look in vain without reporting their failures.
On the Trail of Treasure
If you have any treasure dreams (for the record, I haven't), perhaps you can follow the trail of one of history's mysterious lost treasures. Many of them are based on stories that may have been misinterpreted. There is no certainty that the Lost Dutchman's Mine, Custer's treasure, Dillinger's treasure, Steve Buscemi's ransom money from Fargo (just kidding, though the Kumiko movie followed that trail) really are buried in unfound locations. Feel free to "Google" any of these to learn more. But some maintain faith that treasures like these exist. And Lehrke's story proves that searches can have happy endings.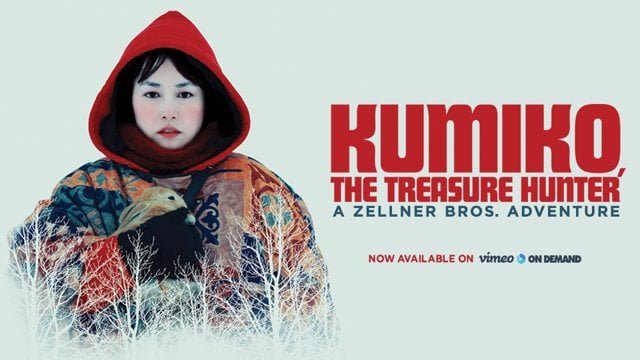 Kumiko film, in which the main character seeks the treasure from hte fictional Fargo movie. Amplify Pictures.
The modern world also features some planned treasure hunts. These are organized with certain rules and clues. Participants who solve the mystery have an opportunity to collect the loot.
Currently, the world's "longest-running (organized) treasure hunt" is Sur La Trace de La Chouette d'Or (On the Trail of the Golden Owl). Though it's far more recent than lost treasures of past centuries, the Golden Owl hunt was launched 25 years ago. While other similar quests, like artist Kit Harrington's Masquerade, were solved, the Golden Owl is still out there somewhere. Golden Owl creator Max Valentin hid the object somewhere in France and published a book containing 11 clues, or enigmas.
To date, thousands of people have searched for the Golden Owl, but no one has solved its mysteries yet. If you'd like to try, here is a copy of the book with its 11 Enigmas. It is in French, but you can get it translated if you do not read the language. https://www.lachouette.net/enigmes/Enigmes.pdf You can read more about it here along with the supposed solutions to the riddles: https://en.wikipedia.org/wiki/On_the_Trail_of_the_Golden_Owl . By the way, the buried owl is a replica only, but once someone has found it, that person can exchange it for the original Golden Owl, a unique object which may be worth up to several million dollars.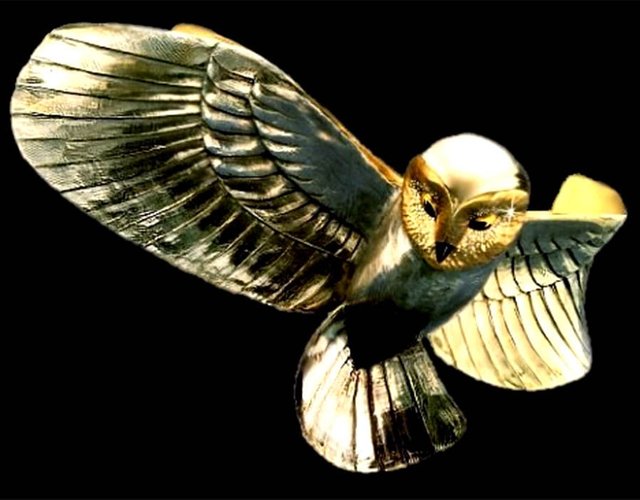 For many treasure hunters, it's the waking dreams (as opposed to the night dreams) that drive them. It's easy to become obsessed with finding lost treasure. Hunting for treasure is, in effect, a form of gambling, where people risk their time and money for the unlikelihood of ever finding a big prize. Yet the allure of that prize is so strong that dreams define the journey. The journey defies all reason and becomes worth any cost, even though logic would argue against the chances of finding the big score.
Many have tried and few succeed. For some, the search itself provides the fun.
References:
https://www.pitt.edu/~dash/type1645.html
https://www.jewishboston.com/buried-treasure-sometimes-folk-tales-really-do-come-true/
https://cdnc.ucr.edu/cgi-bin/cdnc?a=d&d=SRPD19140523.2.92
https://www.sfgate.com/bayarea/article/bay-area-settler-forgot-where-he-buried-gold-1850s-12488116.php
https://roadtrippers.com/trips/15752426
http://blog.activityhero.com/where-to-dig-for-buried-treasure-in-the-united-states/#sthash.6Ggkv1CK.dpbs
https://en.wikipedia.org/wiki/Kumiko,_the_Treasure_Hunter
https://www.bbc.com/news/world-europe-45005072
https://www.reddit.com/r/UnresolvedMysteries/comments/2mffmy/in_search_of_the_golden_owl_buried_for_7876_days/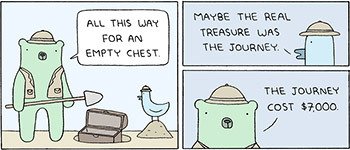 Image source: https://tvtropes.org/pmwiki/pmwiki.php/Main/WorthlessTreasureTwist
Other images public domain unless otherwise credited in the text.