Coolys Rocks On Festival.(Part 2)
The yearly Cooly's Rocks On Festival which takes place in Coolangatta, Queensland, Australia has just been celebrated again and so I am sharing my images of last year's event which I attended with much interest.
This Bob Marley fan was also a keen photographer and I spotted him at one of the outdoor concerts. I couldn't resist giving him a funky digital makeover, especially for this blog.
This is Part 1 if you missed it. Click here: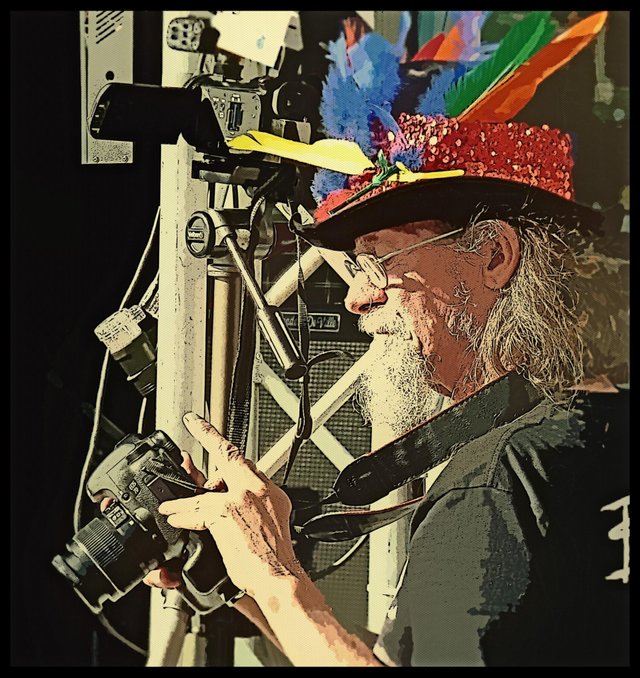 Seating was in short supply when the Rock n Roll music bands began performing.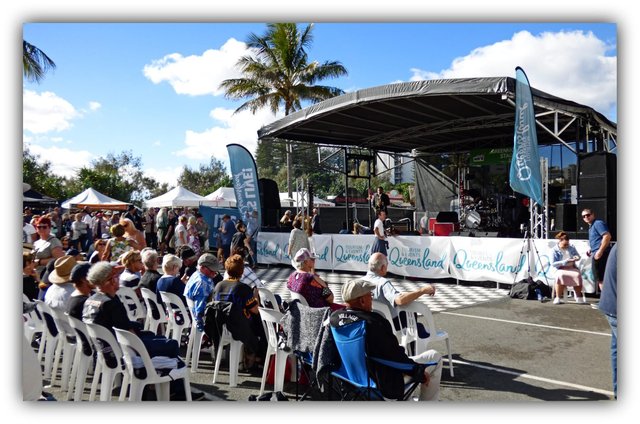 Keen 'Rock n Roll' dancers of every age burned up the temporary dance floor whenever the music was played. I noticed a lot of toe tapping among those sitting down. It was hard to sit still with quality musicians filling the atmosphere as they featured energetic and iconic 'Rock n Roll' songs. The effective sound system ensured that people from quite a distance away would not miss out either.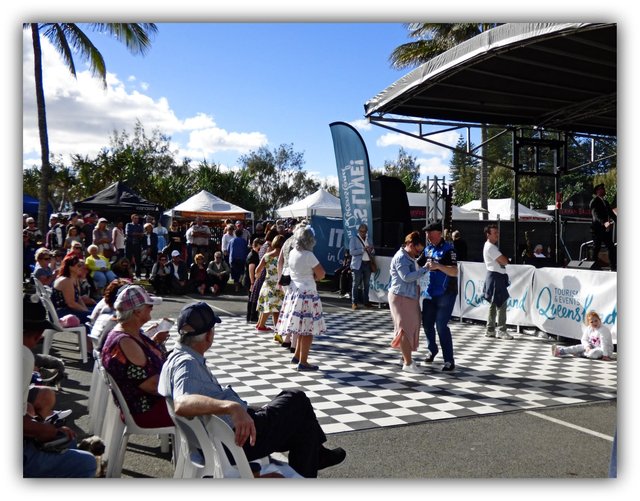 Food stalls provided a variety of fuel for all visitors and participants.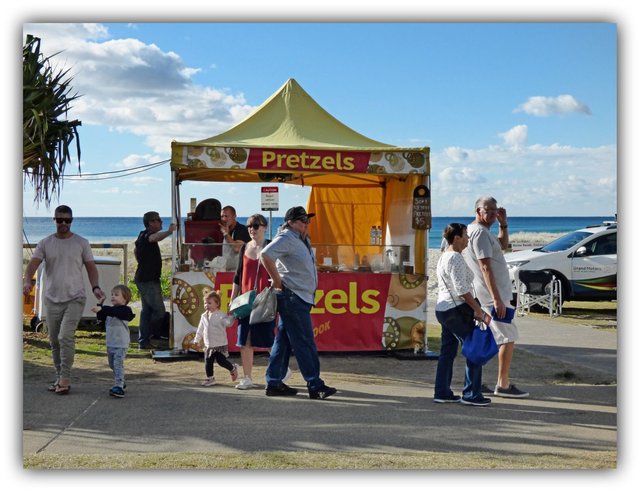 There is so much happening over a period of three days that one hardly knows where to start but if you love Classic cars, Rock n Roll, live concerts, street parades, dancing competitions,good food, and a festive atmosphere you will be in your element.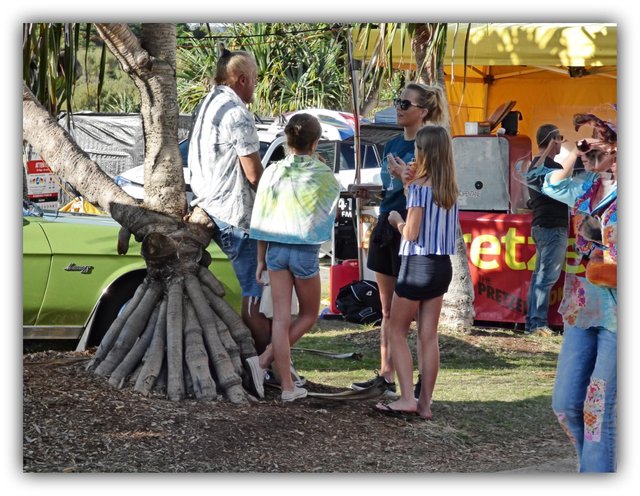 I'm not sure if this lady was helping her husband park the car or pointing to an especially interesting sight but she was dressed for the 'Rock n Roll' era to perfection. I LOVE those red stilettos and lacy stockings!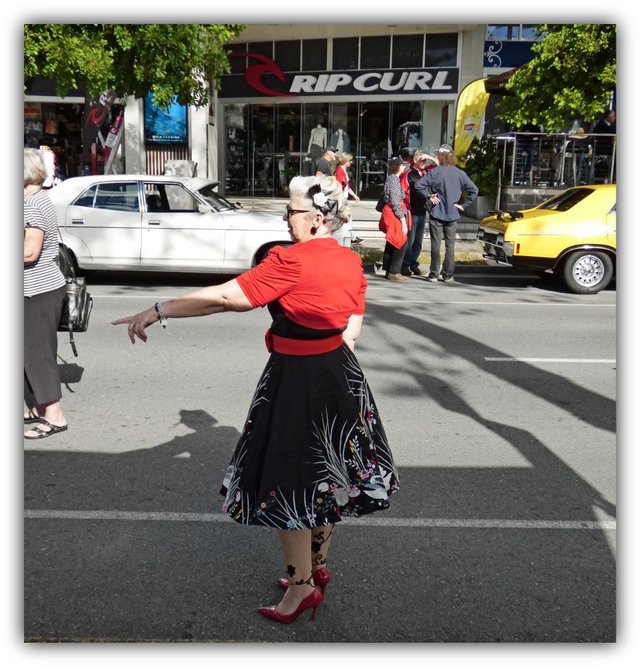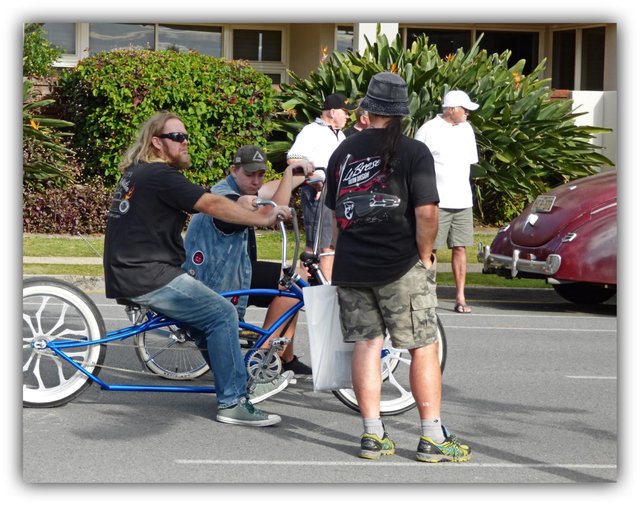 Streets are closed off to traffic allowing visitors free reign to admire the huge number of classic vehicles of every shape, size and colour with most gleaming to perfection by their proud owners.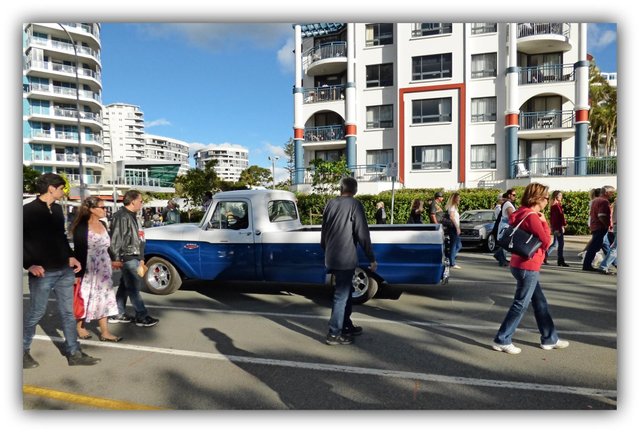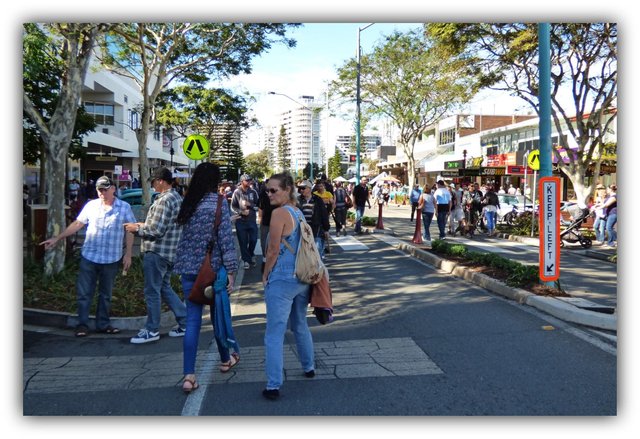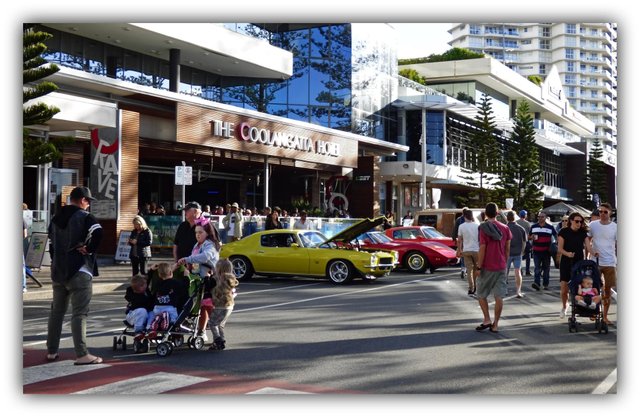 This purple sandman/mobile hotel came complete with a comfy bed and cushions in the back. Very cosy!

Tom has seen better days for sure, and her body has lost her former glow but she deserves to take her place in the line for her unique features.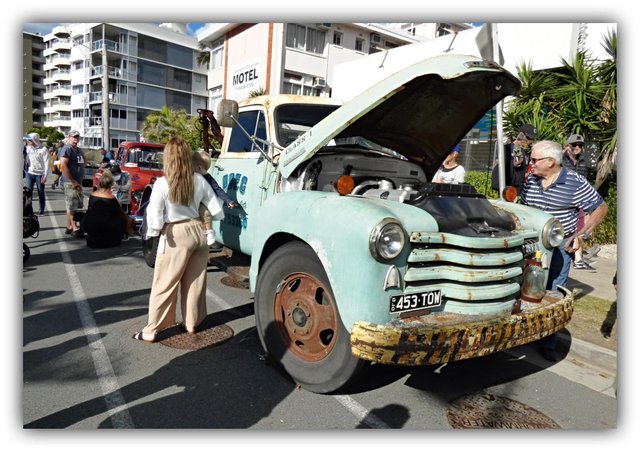 Admittedly, I am still trying to work our her best features but she did have the words 'Detroit Specialists' painted on her door, so perhaps I can assume she has immigrated to Australia form Detroit in her prime?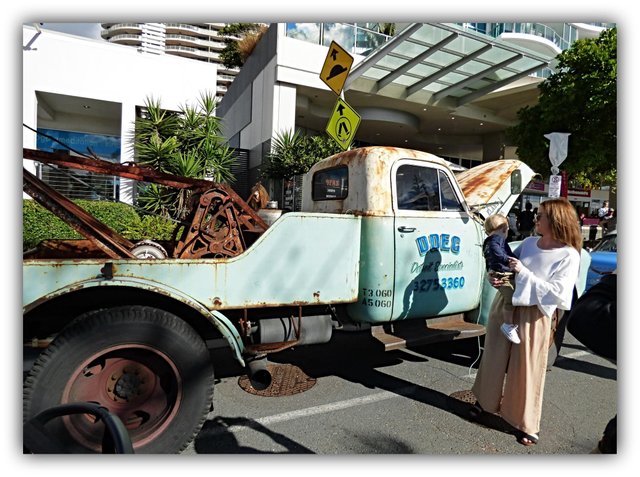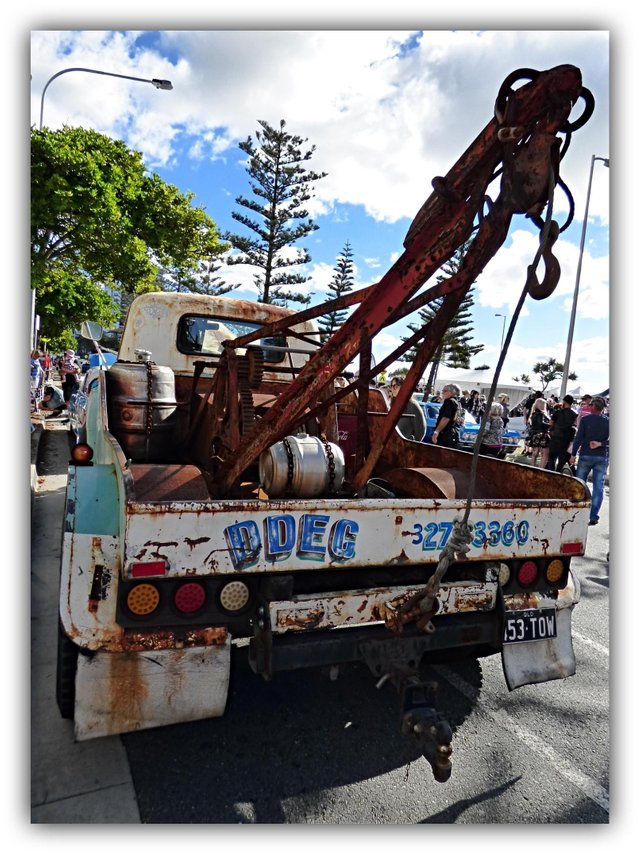 What do you think of the cool (or should I say 'hot') air brushing on this yellow Pontiac?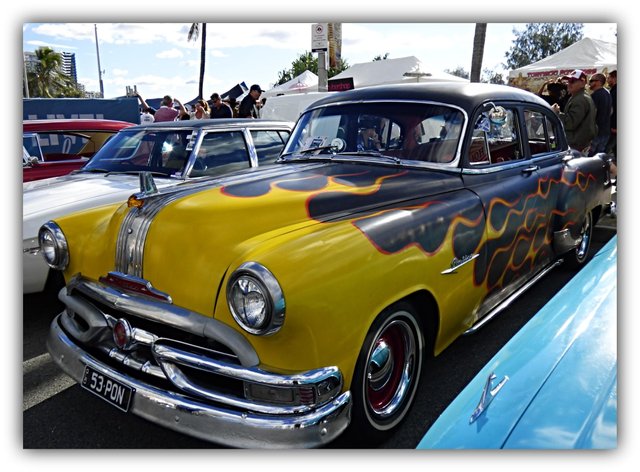 I love it when the number plate matches the brand of the vehicle.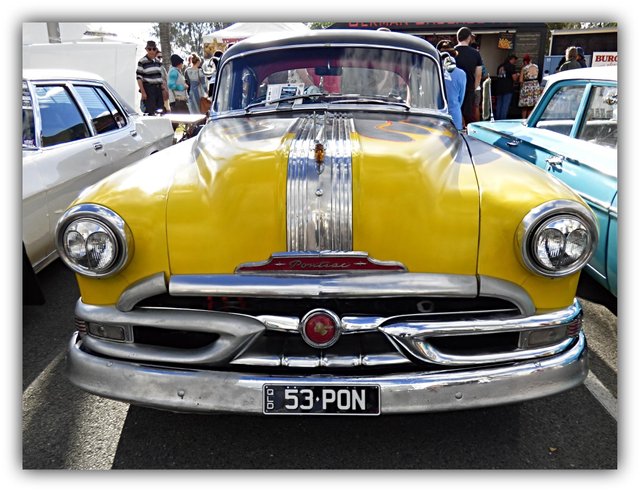 And if you are in the market for a unique number plate for your pride and joy you can order it here and they will produce while you wait.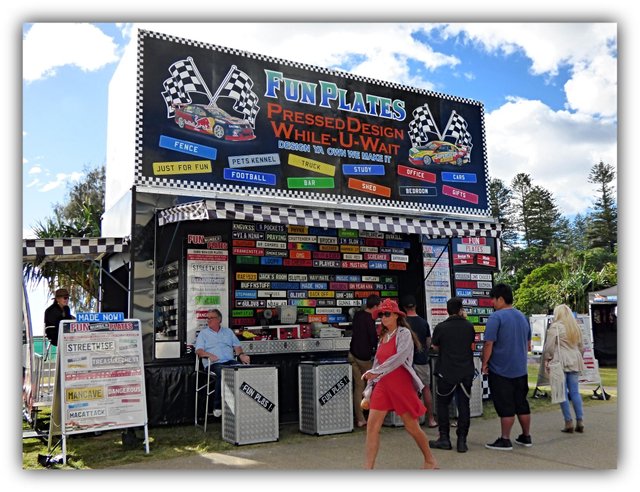 These girls were more interested in playing with their dog and planning what they wanted to do the following weekend than admiring all the old cars and listening to music they'd never heard before.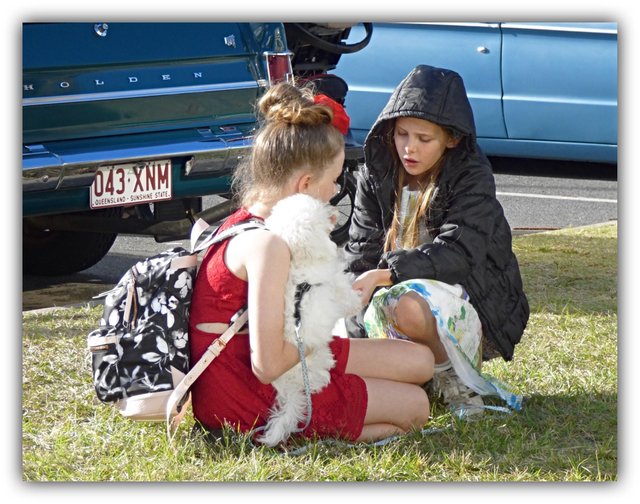 It's not all about cars and trucks at Cooly's. There were some very interesting bikes making an appearance. I can only assume that this one in particular would be classified as an antique.

And while I'm on the subject of things, 'Old,' check out this red 'Old'smobile.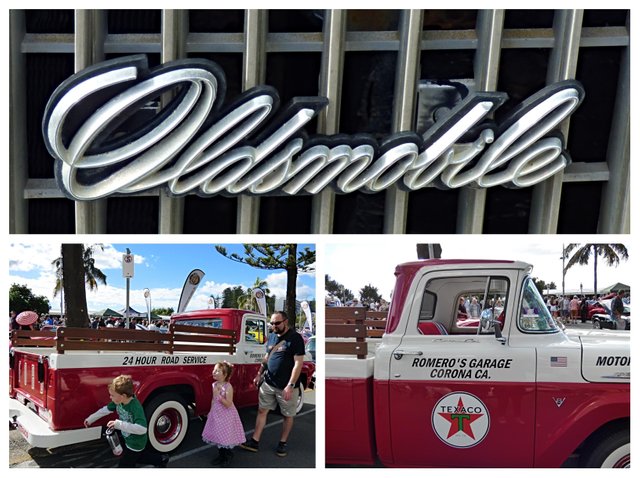 And before I go, here is a taste of what will be in my 3rd 'Coolys Rocks On' blog. Stay Tuned!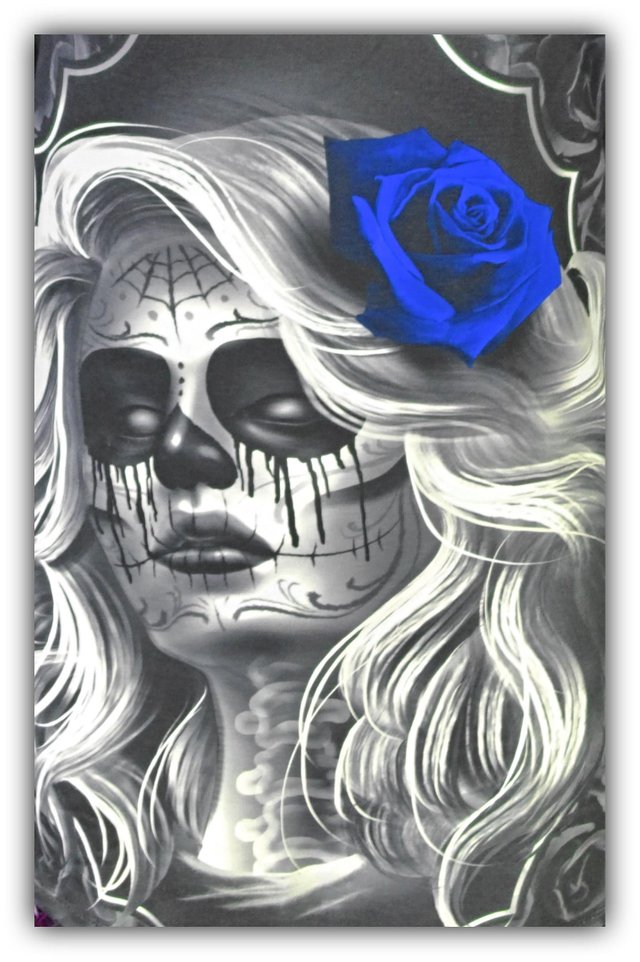 THANK YOU FOR VIEWING. HAVE A GREAT DAY.