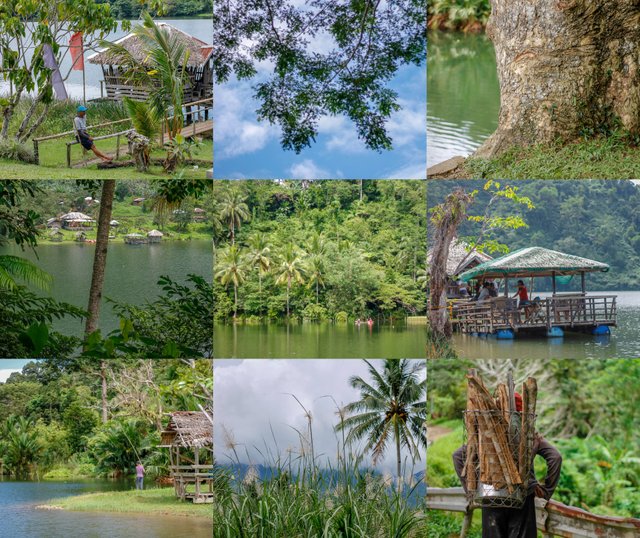 ---
Hello Travellers!
I've been away from Steemit for a long time because I was focusing on some things at work. As the task is almost over, I can now have some chill time and go back to posting.
I was pretty much occupied for the whole month of September. I've got 2 travels plus I attended a Street Photography workshop which I will be posting tonight.
I hope you guys are having a great time wherever you are. Enjoy reading!
---
Mahagnao Volcano Natural Park (MVNP) is one of the tourism sites that is slowly catching the crowd's attention. Through the joint effort of the Local Government Unit of Burauen, DENR and the locals of Barangay Mahagnao (the village where MVNP is located) more and more tourists are visiting the place to experience its serenity, a perfect place to relax and escape from the fast-paced city life.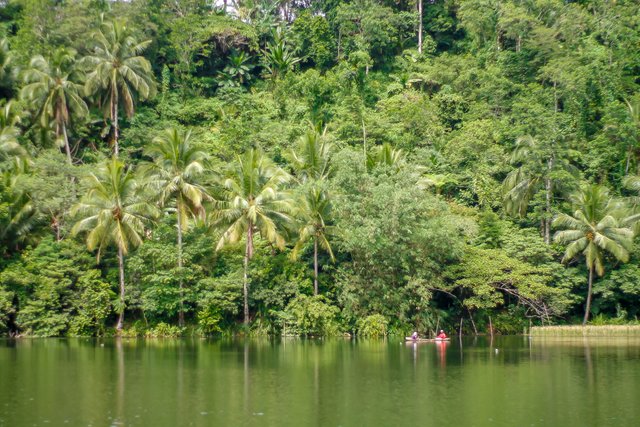 MVNP is approximately 40 minutes away from the town proper of Burauen. Commuters may go to Burauen's terminal where they can hire motorcycles (or habal-habal as we call it). Fare ranges from 300.00 to 500.00 Php or about $6-$10 for a roundtrip. For those who are on a budget travel the fare is a bit pricey, but its justifiable considering the distance and price of gas nowadays. Haha.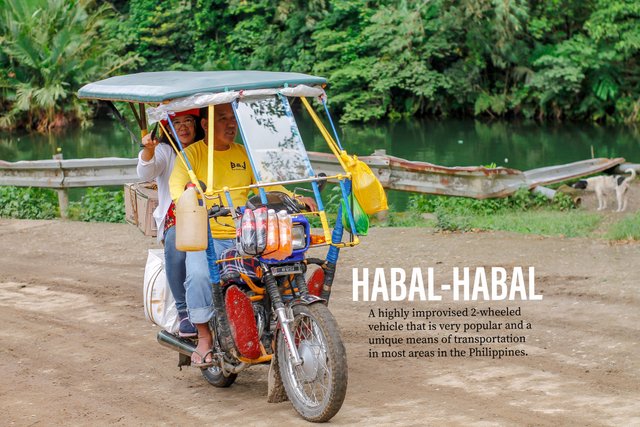 If you're travelling in groups, I would recommend renting a car instead as the cost would just be the same plus it will be more convenient for you. Make sure to rent those cars that can go uphill as Mahagnao is located in the mountain and sedans might not be suitable for these kind of road trips.
But if you're up for an adventure, tick off in your bucket list, and try the Habal-habal. Don't worry these drivers are very skilled and one of the best in the world. Just brace yourself for some roller-coaster ride, and get ready to have some occasional mini heart attacks along the way. Hahaha.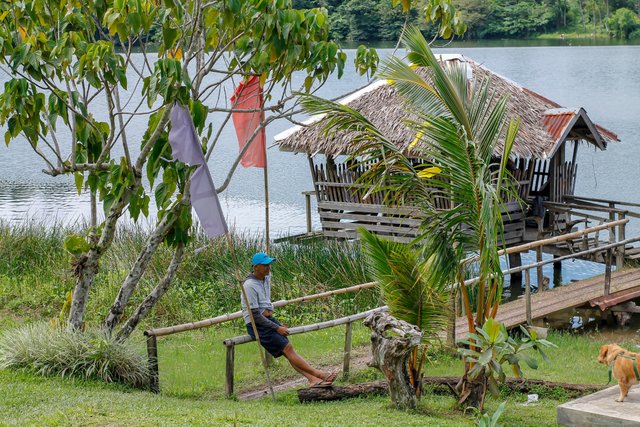 Barangay Mahagnao has organized groups of associations that assist tourists visiting their village. You may drop your stuff in their cottages before exploring the place. There is electricity but there is no network signal in Mahagnao, heads up guys! Haha.
By the way, I suggest you buy everything you need in the town's market as the village has very limited supplies of everything. Remember, you are going to the mountains, there are no shopping malls or convenience store in Mahagnao, so... you know the drill.
However, the locals can cook for you, with a fee of course. Hehe. If you're lucky they might have available fresh Tilapia, but don't expect too much, I don't want you to be heartbroken like us. Haha.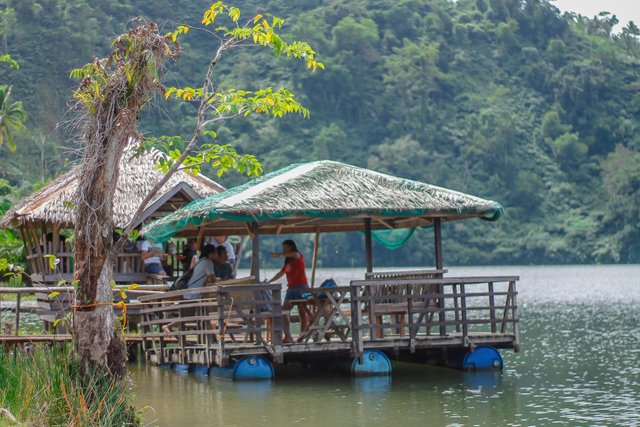 I'm sure you'll love some quiet time or have some fun and deep conversation about random things with your friends in these floating cottages. You'll definitely love the lake and the greenery. It'll make you feel like being one with Mother Earth once again, after being separated from it because you've lived most of your life waking up to tall buildings, noise and pollution every single day.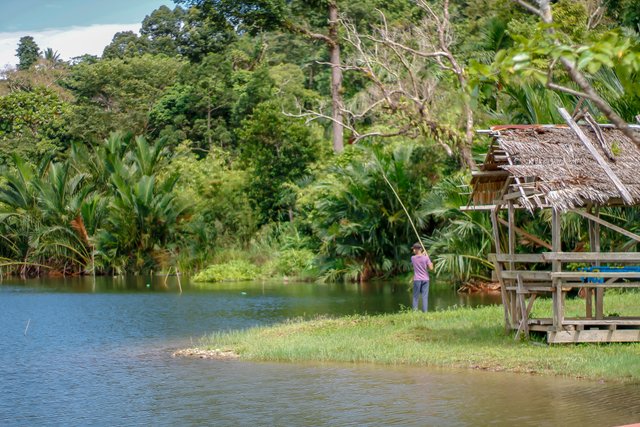 This photo of a kid fishing is probably one of my favorite. Makes me miss the good old days when life was still not about paperworks and deadlines. Can you imagine the stillness and tranquility of this place? Photos won't suffice. You have to be there, and forget those schedules for a moment.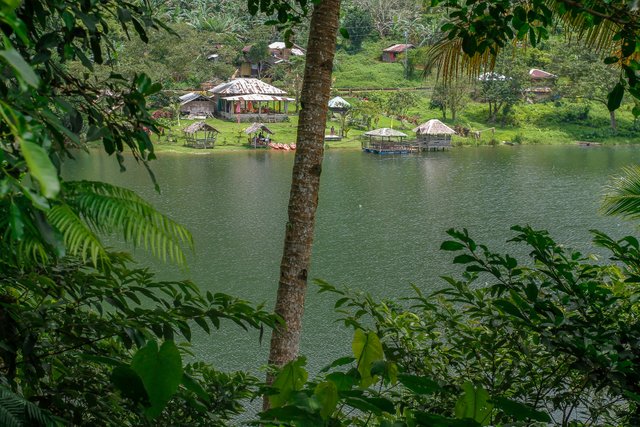 I took this shot from the opposite side when we were already walking to the center of the village . That is the view of the whole place where the floating cottages are located.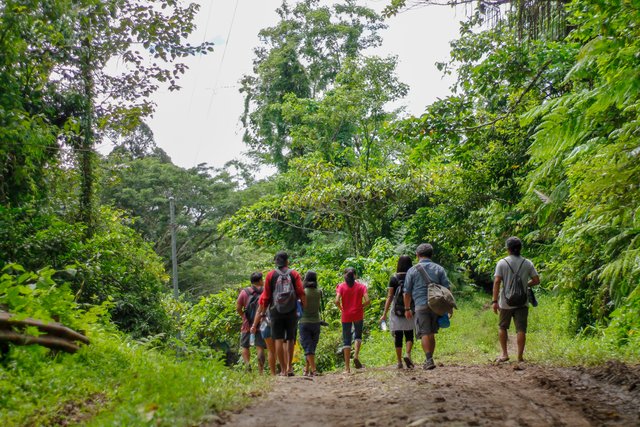 The road is currently under construction so it was a bit difficult to walk and took us about 20 minutes to reach the center. We were greeted by wondering stares and friendly smiles from villagers.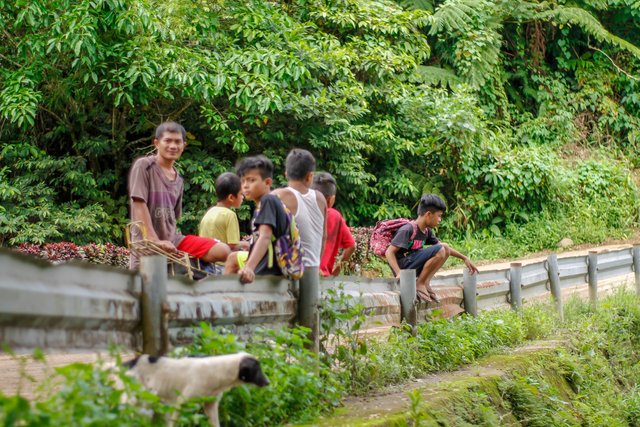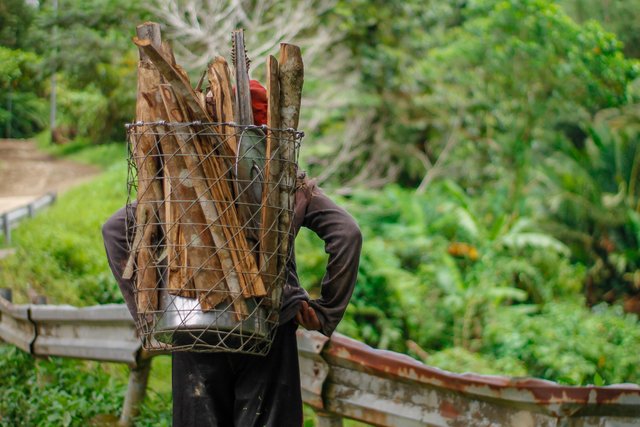 We talked and mingled with them, while taking some shots from time to time. I really enjoyed this photowalk. This was the very first time that I joined this kind of activity, and I do hope this would be the start of the many photowalks that I will be joining. I did had a lot of fun.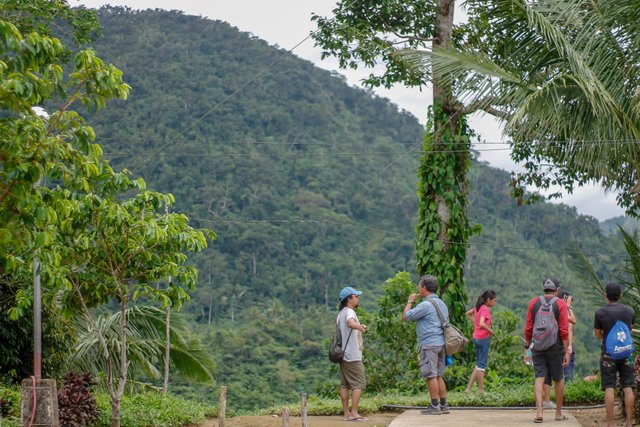 Thank you Ate Cha Escala for organizing, sponsoring and bringing Sir Luis Liwanag to Burauen. And thanks to Mam Carmela Crebillo, LGU Burauen's Tourism Officer, for being supportive to these kind of activities.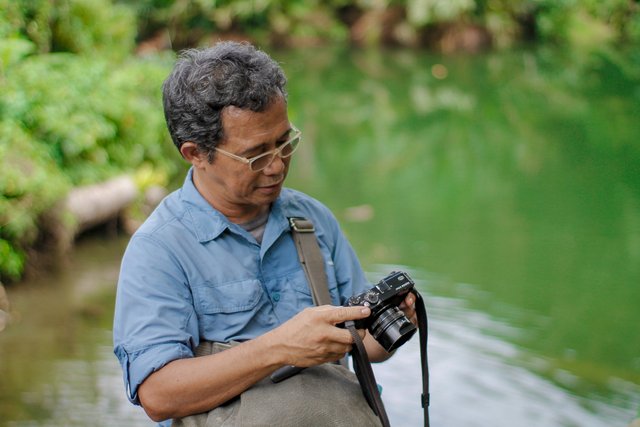 As this is a travel post, I'll focus more about Mahagnao, and talk about the workshop on my personal blog. So going back..
Mahagnao Volcano Natural Park is a protected area wherein you'll get to appreciate the different species of plants and trees, even if you're not into those kind of things. You may not know their scientific or even their common names, but take a deeper look and you'll see that this park is full of life, and its hard not to be captivated by its beauty.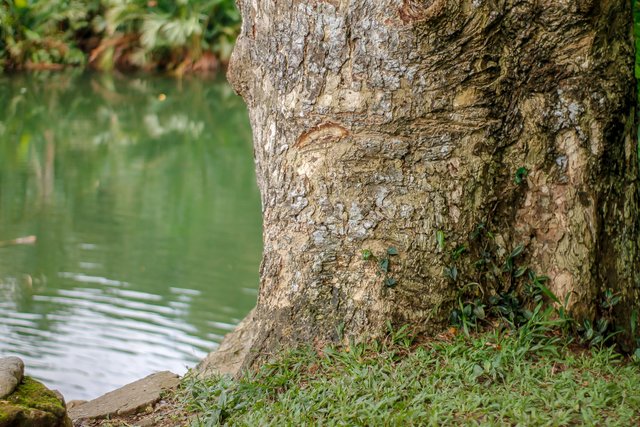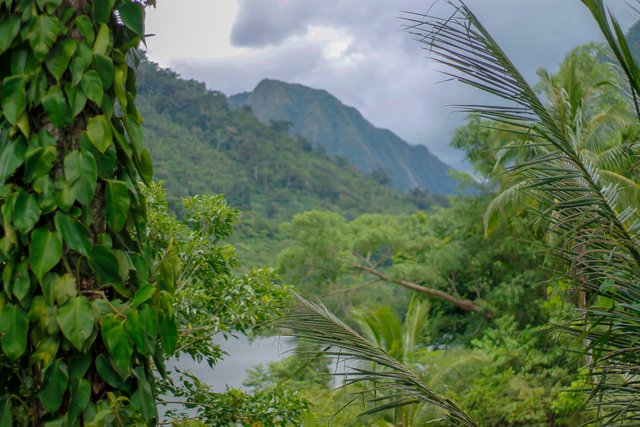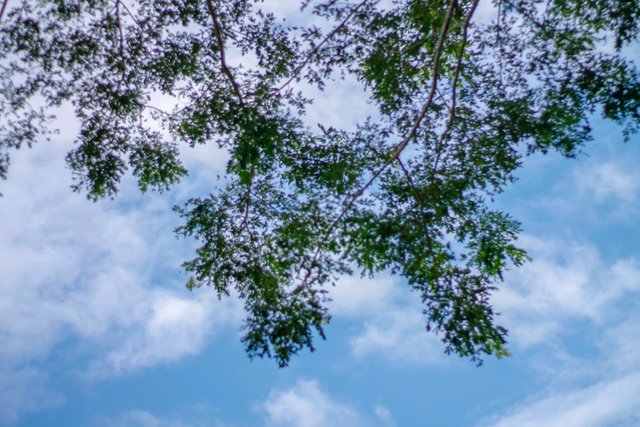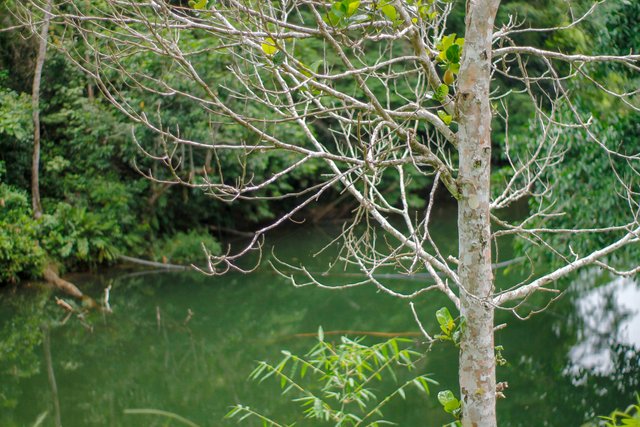 Another activity that you can do here is Kayaking for like 100-200 Php ($2-$4) for an hour. I'm sure most of you have tried Kayaking before, but Kayaking in Mahagnao lake is a different story. The view is just breathtaking.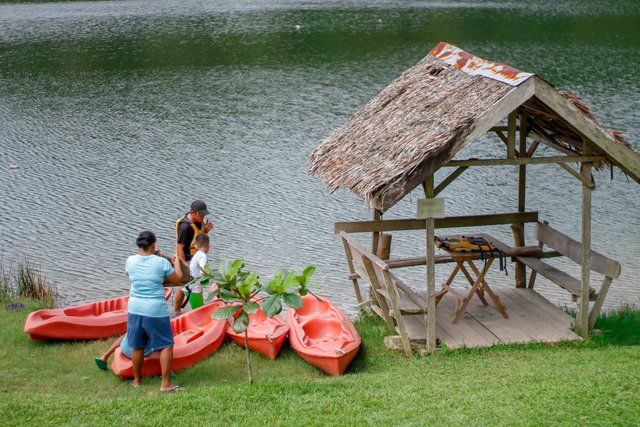 Just a reminder, never ever go Kayaking without the life vest, I heard there are already some drowning cases before, and we don't want these kind of accidents to happen again in the future. Please be a responsible traveler.
If you still have energy you may try visiting the Calor Hot Spring which is just about 15-30 minutes from the Mahagnao Lake. But those are just estimate as the distance would vary depending on your trekking skills. I've been there few years back, and honestly I feel like I've been lied to. Haha. The local guide told us that it was just very near and would only take 5 minutes to get there. But, if there's anything I learned about that trek is that to never ever trust a local when they say "Malapit lang.", kase malamang "Fake news yan" Hahaha.
You'll also get a very nice view of the lake when you trek to the sulfuric part of the mountain which is located in the opposite direction of Calor Hot Spring. So, you gotta choose one. I swear you can't do both (unless you're a professional mountaineer) your legs will betray you, and you'll find yourself wishing you can call 911 to send a helicopter to air lift you to your bedroom. Haha.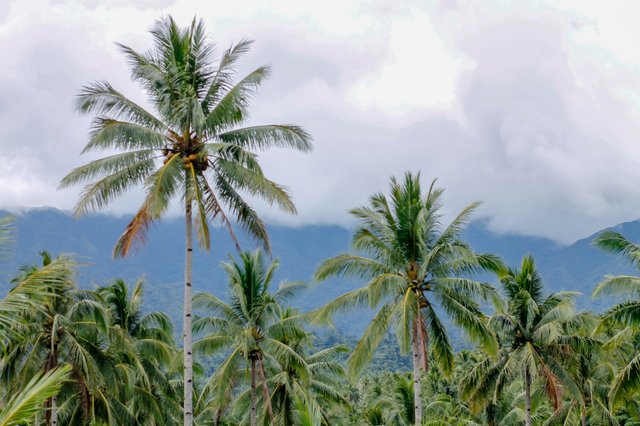 ---
Just when I thought I've seen everything because this was my hometown, I was wrong. The photowalk did made me become more proud of these gems that our town has, but it also made appreciate the beauty that is not only seen in Burauen, but in the whole country - truly, nothing beats Filipino hospitality. 🇵🇭
I hope you enjoyed this short tour. Should you decide to visit the beautiful province of Leyte, don't hesitate to reach me. Cheers to more adventures! 🍻
---