Jou!
There are several reasons why we travel. Seeing new places, getting to know new cultures or experiencing exotic foods. Some of us travel to get the rest from daily hectic life while some others rather spend their holidays actively. Searching for adventures, nice architectural pieces...or maybe a nice little music festival to enjoy? That's also my case.
It's 20:30, my body is still running mostly on wine from previous days and I thought I could write a report about one of the best if not THE BEST music festival in central Europe called Pohoda music festival which just ended couple of hours ago.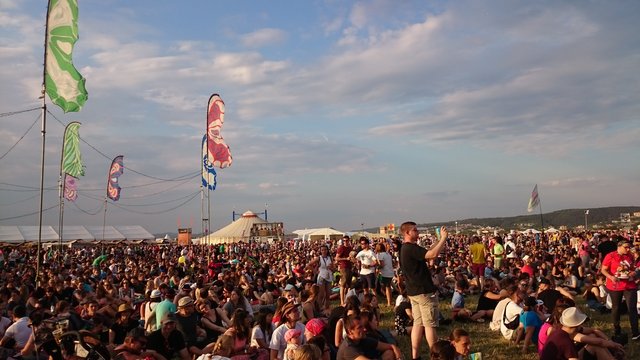 Innsbruck -> Trencin -> Innsbruck
Festival took place in Trencin, Slovakia. I'm currently living in Innsbruck, Austria but if you keep up with my blog at least a little, you know that Trencin is actually my hometown, where I'm from. In my previous
post
, I've talked about how me and my friends travelled opposite direction from Slovakia to Austria to see Sum41 concert. Well,
several years passed and now I actually travel back to Slovakia to see some nice concerts there :)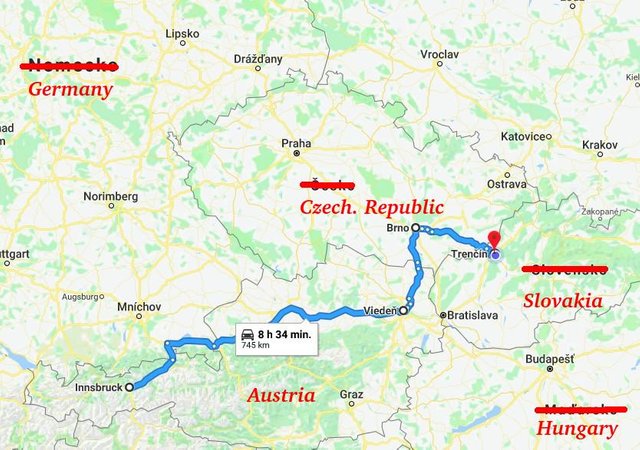 Pohoda festival - a tiny gem among its big siblings
Most well-known summer music festival in Slovakia. Typical for its wide variety of both - artists and visitors. Despite being relatively small compareed tto some other music festivals in Europe, Pohoda (translated as
"Chill time"
) always finds its way up to
top 5 european festivals ranking.
Every year's headliner - atmosphere
3 days, 30k visitors, tens of interprets, dancing workshops, discussions on various topics, non-profit organizations etc etc...Drunk punk-rockers dancing right next to families with baby wagons, no shots being sold but ever-present wine bottles make up for it. That's all what Pohoda is about. Simply said, multicultural festival.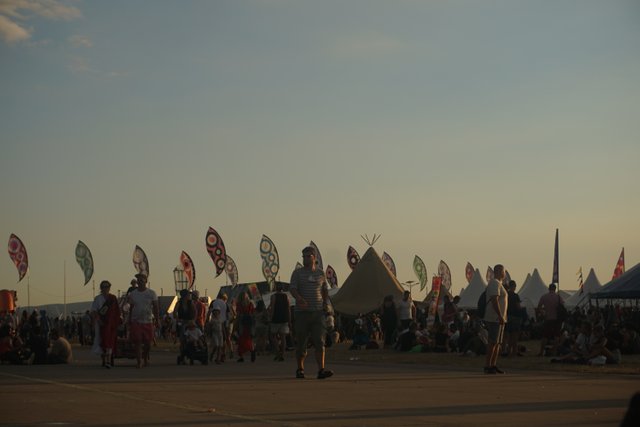 I personally enjoy the most time around 7pm. Once the sun starts to get little bit more bearable but the airport runway is still hot from the day. Just sitting on the ground, enjoying the concert in the background and drinking beer.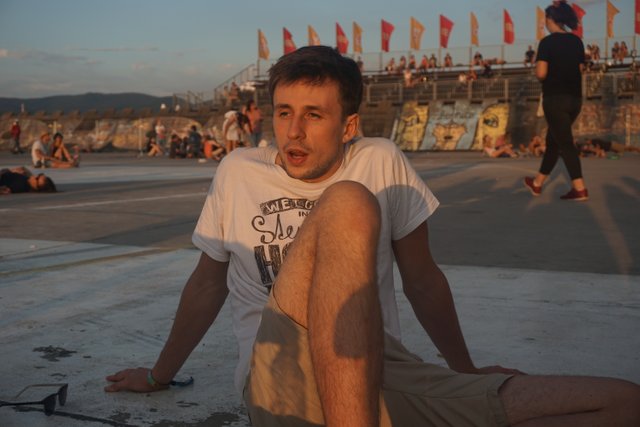 Yepp, that's me doing it right here :D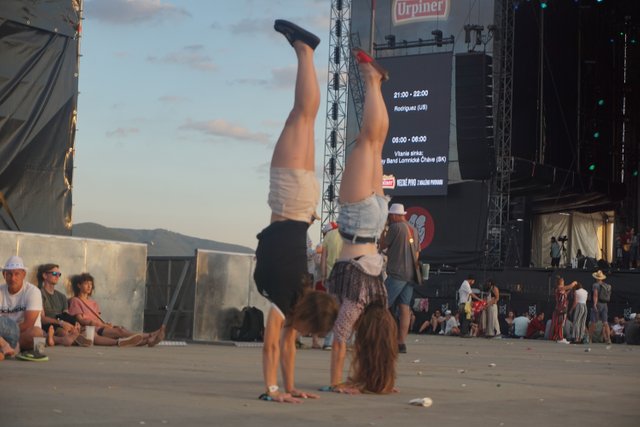 As I've seen there, of course I wanted to showcase my abilities to handstand as well :) Sadly, it didn't work out as my equillibrium was long gone with all the wine I've drank that day :D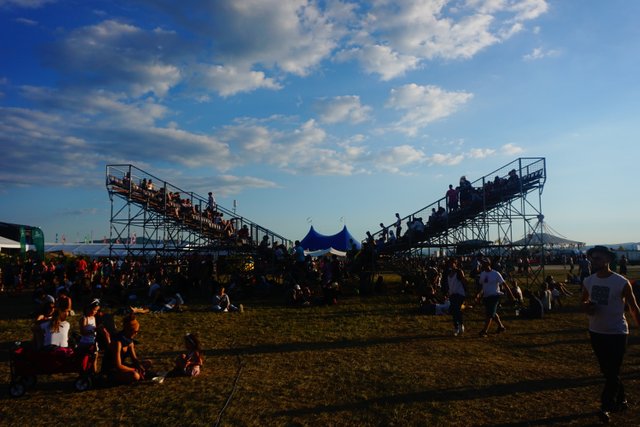 This one got me thinking every damn time we passed it :D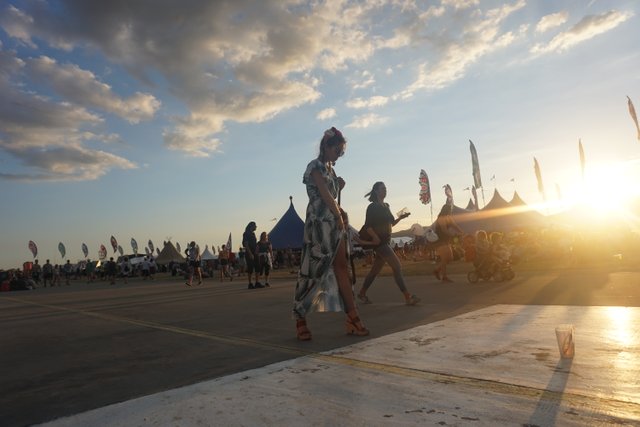 Palette of visitors is big. There really are sooo many different types of people.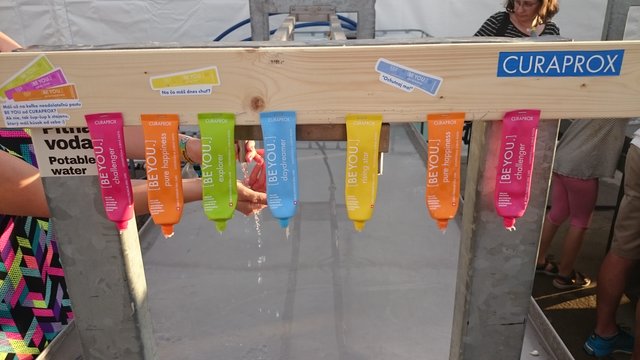 And many different people need many different toothpastes :)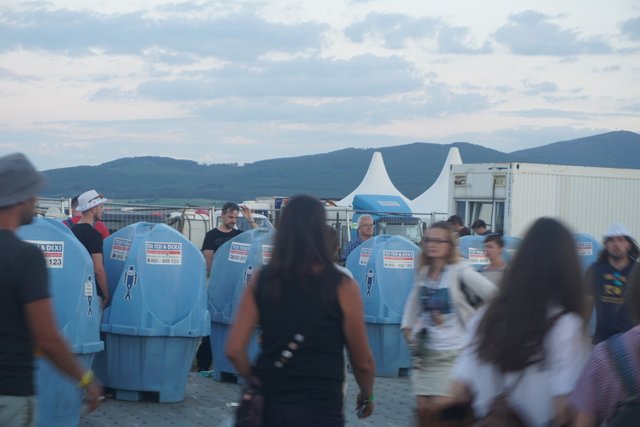 Privacy? Not today! :D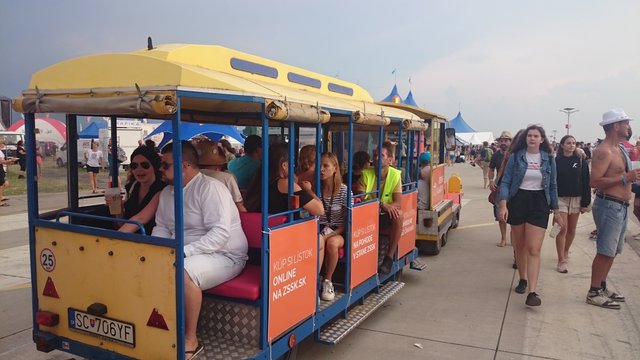 Transport within the festival area has several means.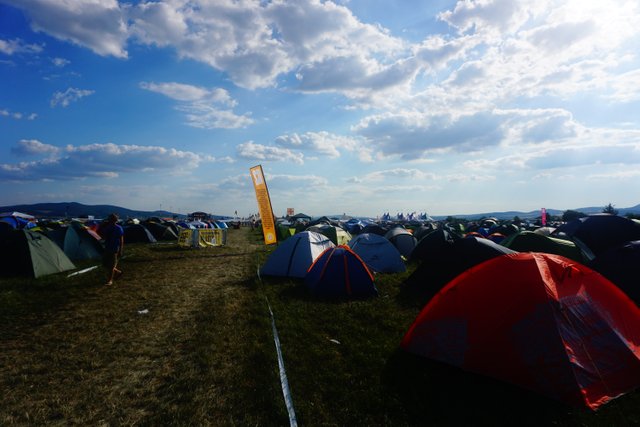 First week of July, temporary town of 30k inhabitants suddenly grows on Trencin airport..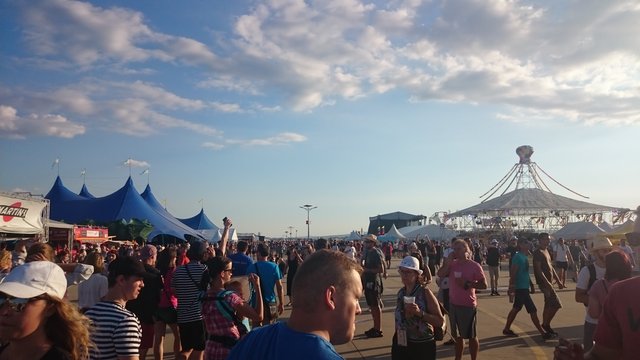 But there's always enough place for good people.
Also for kiddos
As I've already mentioned, there's program for everybody on Pohoda. That's part of the reason, why seeing there families with kids is totally normal.
Obstacle races, danciing workshops, ball games, boardgame corners, carousels
...everything for enjoyment of the youngest is there, ready.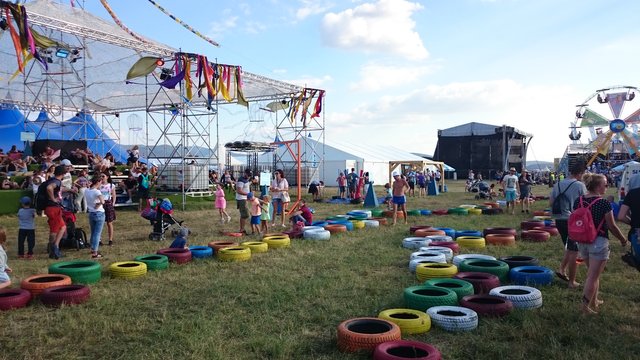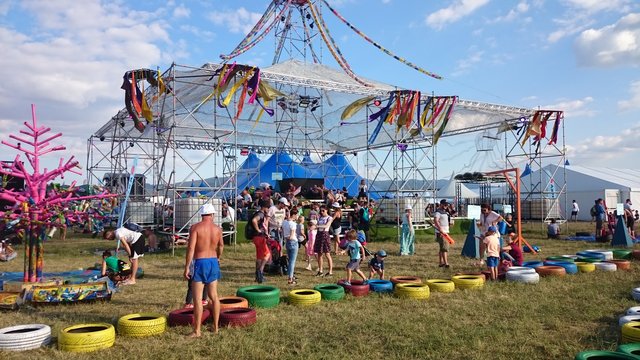 Pussy Riot
Band known mostly because of its political "background" actually surprised me with its music as well. We came just to "check them out real quick" and stayed there for the whole concert duration.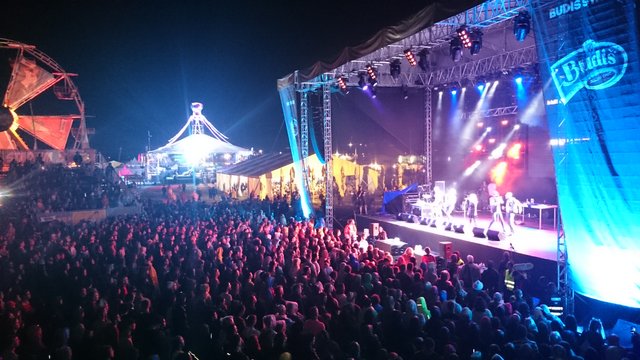 Confidence man & Aurora - this year's findings
Every year I get to see some cool interprets I've never heard of before and end up listening to their music months after Pohoda is in the books. This year, it's for sure Aurora and Confidence Man.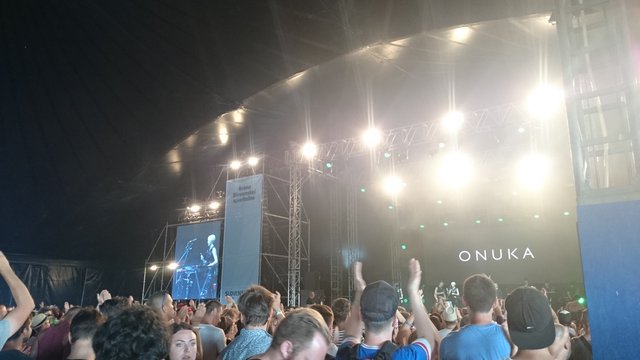 And Onuka probably as well..
Rodriguez
Very touching and memorable moment this year was concert of Sixto Rodriguez. While his career was very short in America and soon he found himself working on constructions,
his songs became anthems in South Africa during anti-apartheid movement.
This happened without Rodriguez knowing about it. In South America, he sold more albums than e.g. Elvis Presley.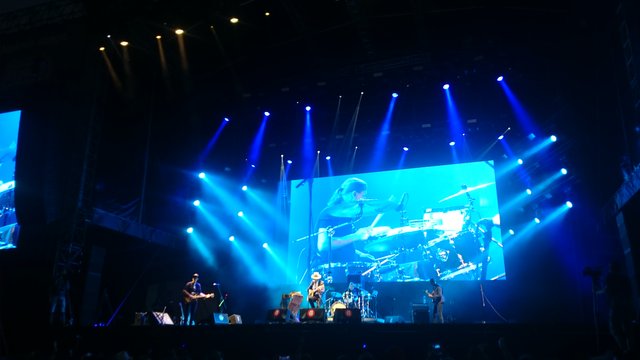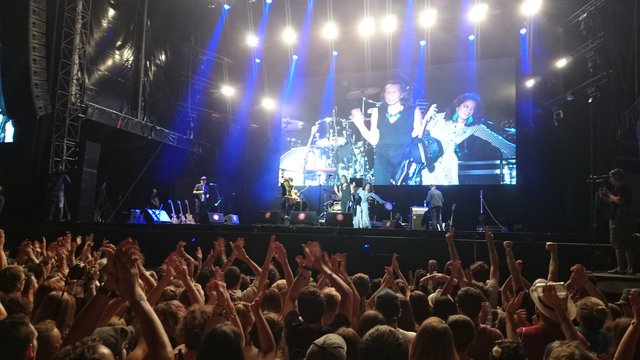 The applause he got after the concert was for sure longer than average. From his reaction, it was apparent he himself didn't expect such reaction from the crowd.
SLSP tent & 2009 tragedy
"Music for young generation" is mostly being played in SLSP stage. I've spent there most of my time this year as well..
It's the very same tent which has tragically fallen down several years ago causing the biggest tragedy of Pohoda's history.
Pohoda community stayed strong that year and everyone left festival coordinated. Voice of the community got Pohoda through hard times and it came back stronger next year.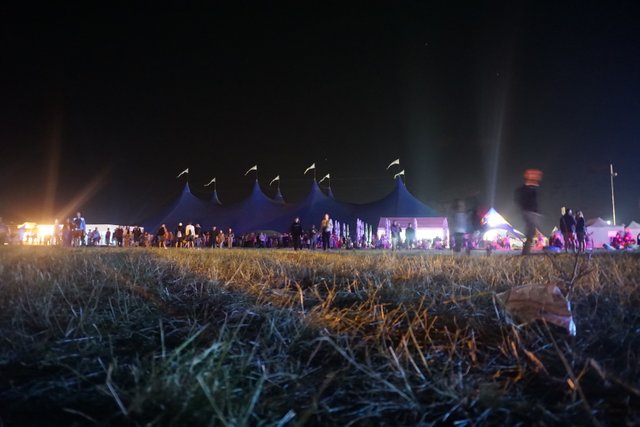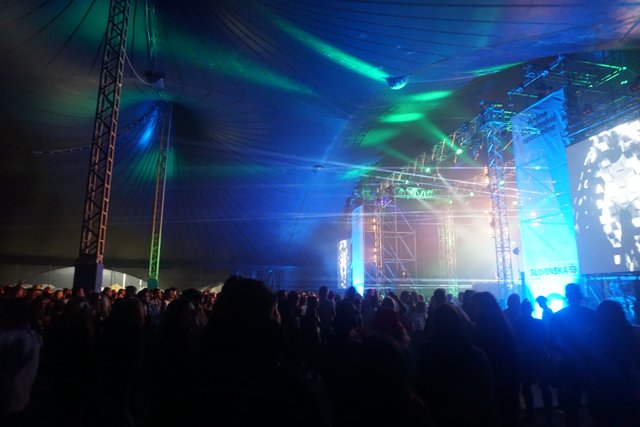 On several pictures in this post, you can see flags in shape of butterfly wings. These are there as a symbol of that 2009 year and tragedy which happened.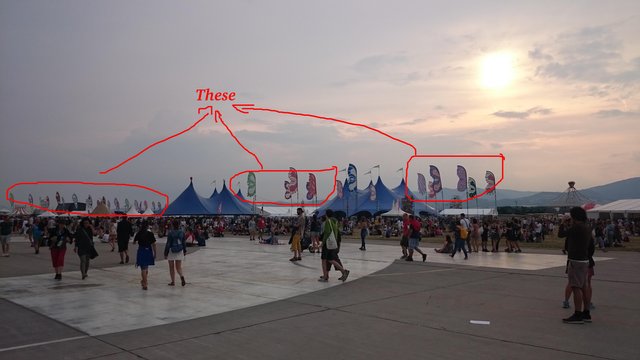 Welcoming sun and ecumenic service
Festival always officially ends on Sunday morning with welcoming sun. It's a very unique moment and I found it pretty difficult to explain. First, Micah Kascak (main festival organizer) thanks for yet another successful year and then leaver the stage for the last concert. There's several hundred of people, usually those who haven't slept yet that night. Finishing their last beers with the first sharp sunbeams. There's a strong sense of fatigue in the air but at the same time, satisfaction from last 3 days of enjoyment.
It's a very very unique , almost magical moment.
This year, sun was welcomed by
Gypsy Band Lomnicke Cave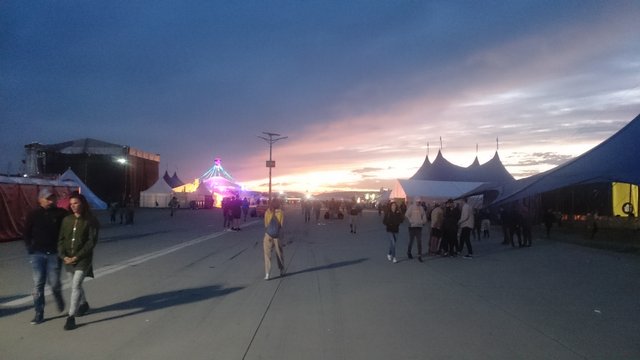 Once you see some light on the horizon, you know you should hurry to the main stage to welcome the sun.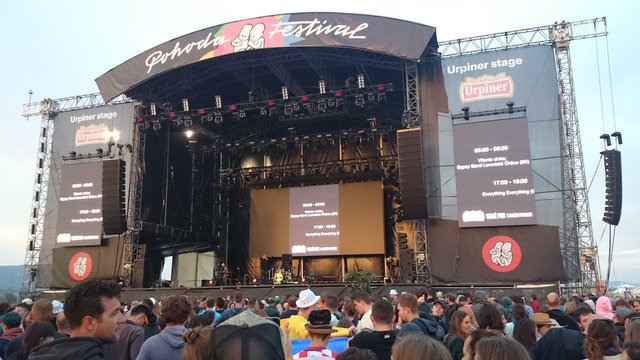 Made it on time!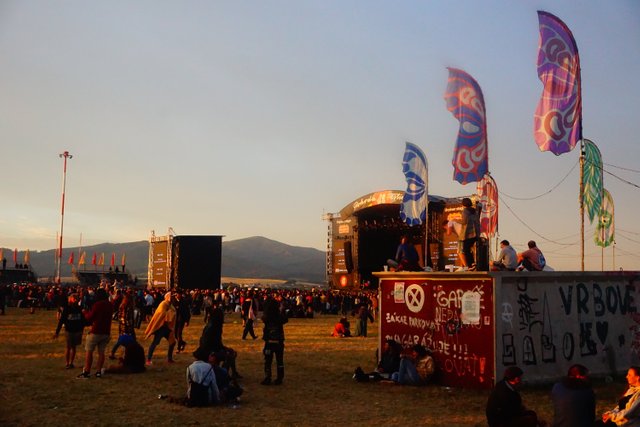 Welcoming ceremony looks like this. I'm not a good enough photographer to properly catch the moment with the eye of my lens tho.
After welcoming the sun, there's an ecumenic service because it's Sunday. And then, just 362 days of waiting for the next year :) Bye bye Pohoda!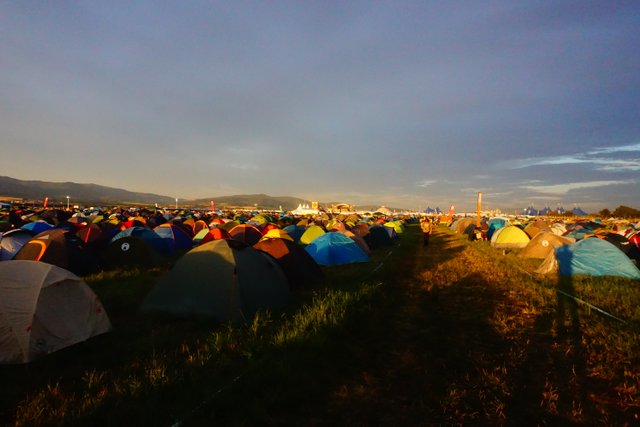 Worth it! / Not worth it
For me personally, travelling a long distance to enjoy a music festival is a yes yes.
Nope, not a typo. It really is a double yes!
. You usually don't get to see any nice famous buildings or places, but on the other side, you create many different colorful memories for yourself. This years' Pohoda was certainly full of such moments and I don't regret any of those 12 hours spent on coming here at all. And another 12 of going back to Innsbruck.
Thanks for reading!

Martin

You can find my latest posts here: