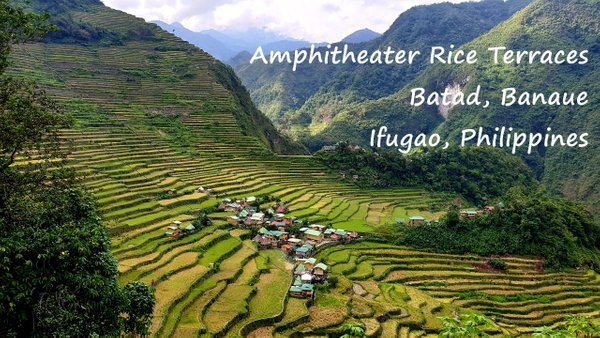 ---
I thought of writing a 2019 flashback for the new year but for some reasons, I had my busy excuses. Then Steemitworldmap gave me the reason to do so at least on my travel posts through its contest to highlight four of our favorite travel posts in 2019 which were pinned on the map.
I was surprised to realize that I had fairly enough travels, both near and afar, in 2019 when I painstakingly went through my posts and dug through steemhunts and tasteem posts. While I found out many travel posts, I intentionally looked for the posts that I picked in here. These are the ones that stayed in my mind and mostly in my heart.
Here we go...


This post is about an outreach that my elementary batch mates and I have organized. It got pinned in my heart as it flashed back a lot of childhood memories.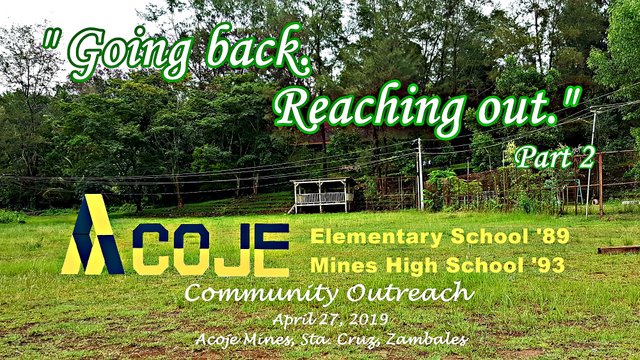 We went back to the middle of the mountains where we most of us were born and had our elementary schooling. It used to be a very productive chromite mining site. When the mining company closed down, some families stayed and had to survive through subsistence farming.
Our outreach was to give away school supplies for the children starting from kindergarten up to senior high school. We intentionally planned it in April in time for the upcoming school opening by early June. There were a lot of challenges several months before and even up to the last minute of preparation but we hurdled everything.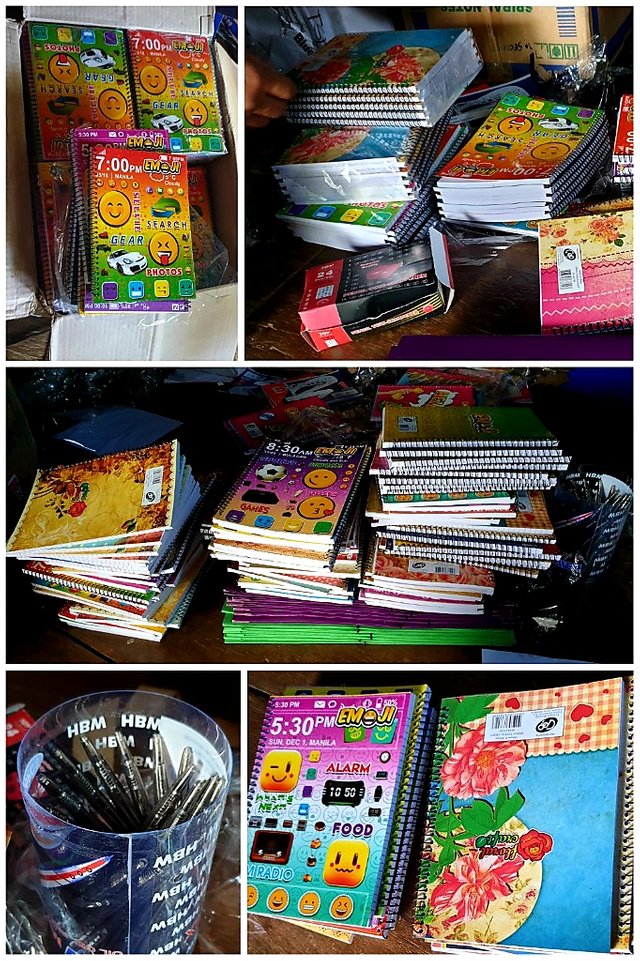 It was a very tiring travel. What made me stood smiling all along were the memories that made me cry in the old days and felt like making me cry again during this trip. Back in the old days, there was a big gap between white collared folks like teachers and company staff, and us on the blue side. I was bluntly discriminated in school by some teachers as the poor little girl of a poor farmer that even my grades were manipulated to put me down. I don't mean to brag but I am proud to be going back and reaching out. What tried to put me down just made me stronger. Isn't that what they say? "What does not kill you will just make you stronger."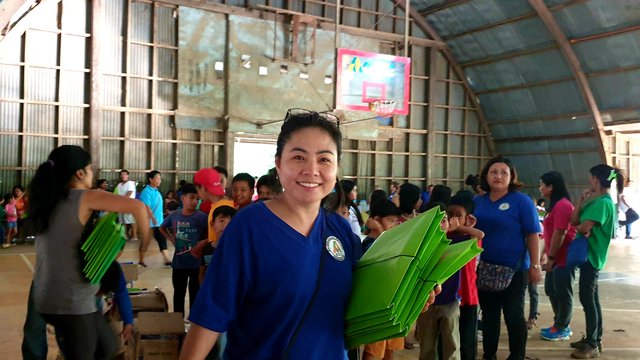 My legs were wobbly of fatigue but the show must go on. There is nothing more important that day than to respond to all smiles of students lining in front of us. And I just kept loving my shirt even if they ran out of my small size. 💖😊💖
This one is another travel for an outreach. My first post about it was about our descend to the area and the outreach program itself. In the afternoon after the outreach program was our descend from the school to our inn in what they refer to as the main village. The village which seem to have less than 30 households is in the middle of rice fields and near to the foot of the mountain.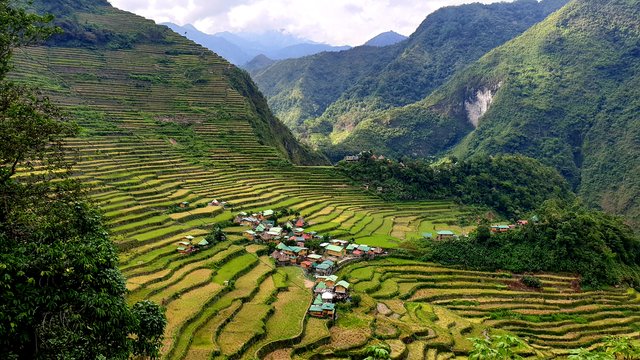 This post is so memorable because the views along our hike were amazing and truly breath-taking. It was the first time that I saw one of the World Heritage sites, Batad rice terraces. It was also the first travel experience that I can recall when I went speechless because of awe. Finally, I can say with pride that I have seen and felt one of our country's treasure under my eyes and feet.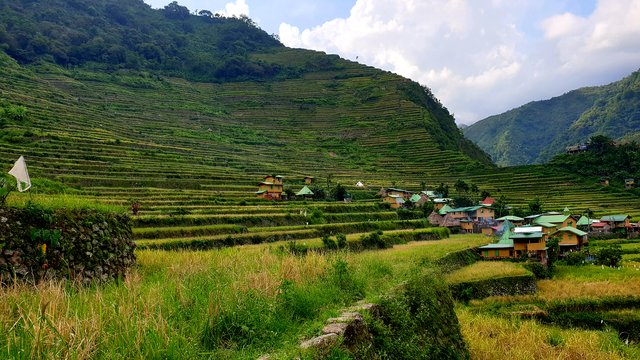 While I was speechless enjoying God's wonderful creation, Justine, @cejalvojus, was so ecstatic. She was jumping with joy and exclaiming that she wants to live in the place. With the serenity of nature surrounding you, I agree it will be very relaxing to live here. For as long as you can adapt...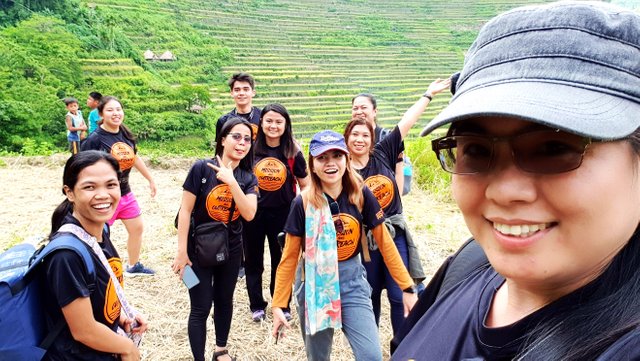 This next chosen post is a continuation of the second one as it happened on the following day. It is one of my top travel picks as it gave me another amazing view of the rice fields and I got to see more of nature wonders. It also gave me the opportunity to bring back the old days through the early morning walk in the rice fields like my childhood years.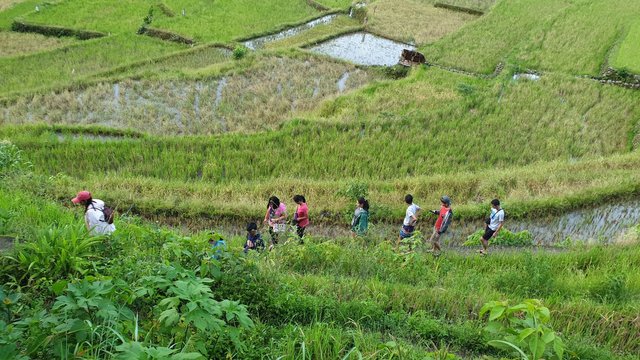 It was our hike to Tappiya Falls which we enjoyed not just the falls but also the trek going to and from our target. It was an up-then-down-and-repeat hike which was also a good morning exercise.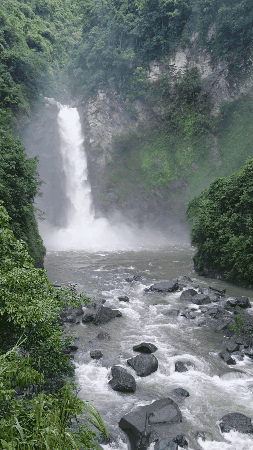 When we reached the "up" part which is the view deck, the view of the rice terraces was again breath-taking. I couldn't get enough of the photo shoot.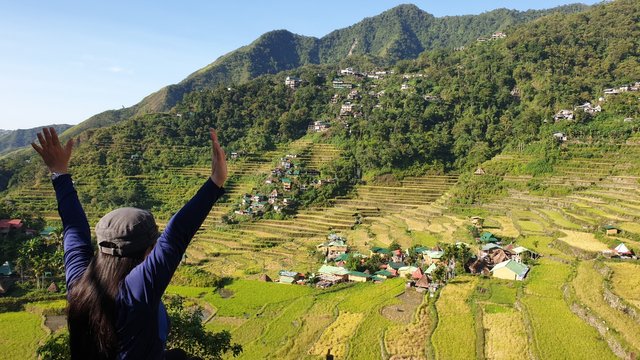 This particular hike was also an opportunity for me to share my basic knowledge about rice and farming. I first thought that it sounds shallow but when Anne asked about identifying good and bad rice grains, I felt blessed to at least have the idea about it specially with the fact that we are supposed to be an agricultural country.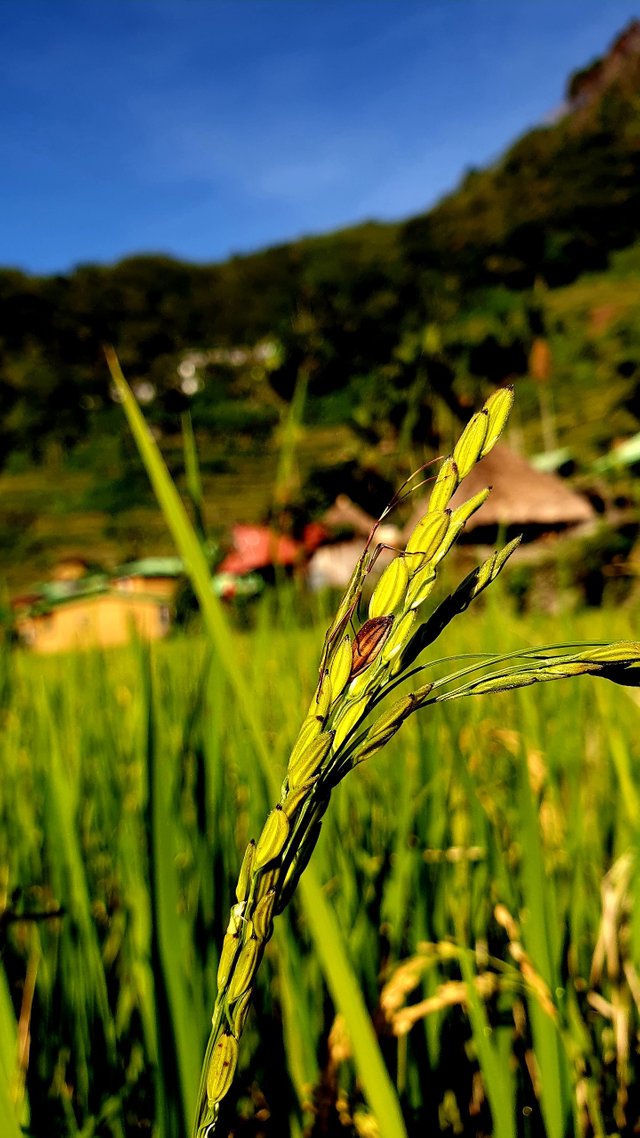 My reason for picking this post may be funny but yes, it is why I chose it: It took me very long time to figure out how to get to the top of the seven 50-floor towers. I kind of laugh at myself everytime I remember this event. Why? I thought I was on the first level so I kept looking for the office to buy my ticket. All along, I was at the third level!
I checked the time stamps of my photos while I was down and the first shot that I had on top. Twenty four minutes interval. Yes, it was only 24 minutes but with my feet aching because of going countless rounds at the third level, I felt that it took me hours before I found my way.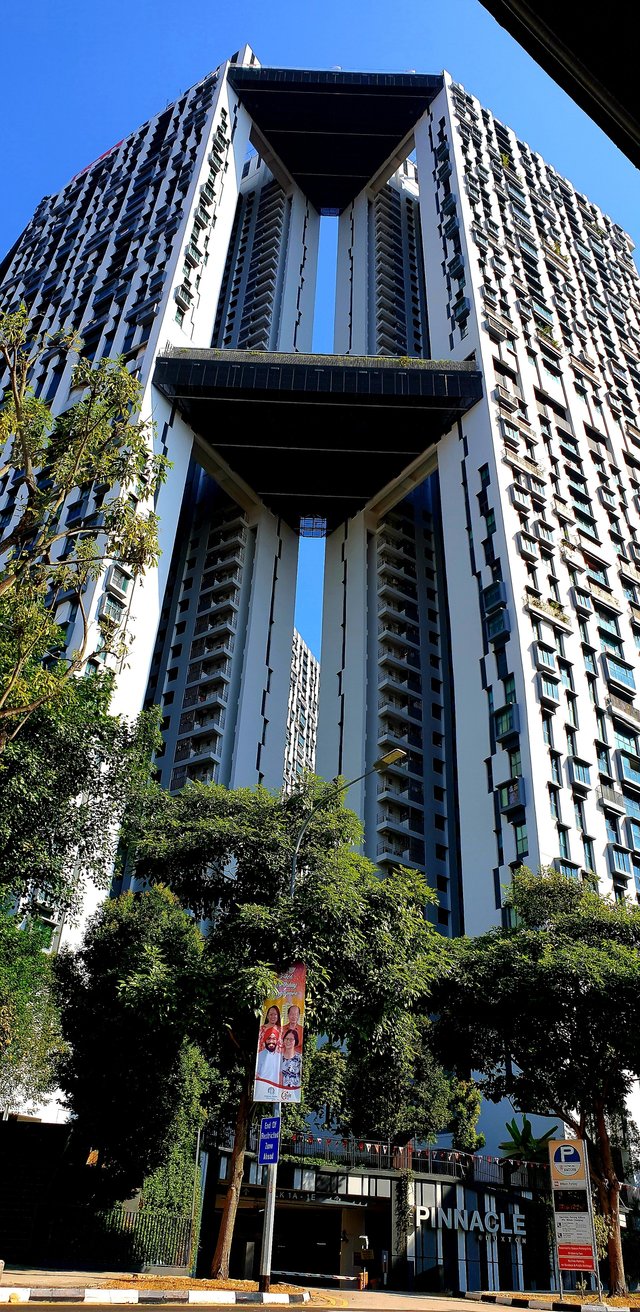 Aside from my shallowness, there are certainly great views from the top that are worth remembering. While the Marina Bay is not visible after all my rounds along all the seven towers, the view of the harbor bay was calming. It looks like a lazy port with not much movement going on. It was a Sunday afternoon after all.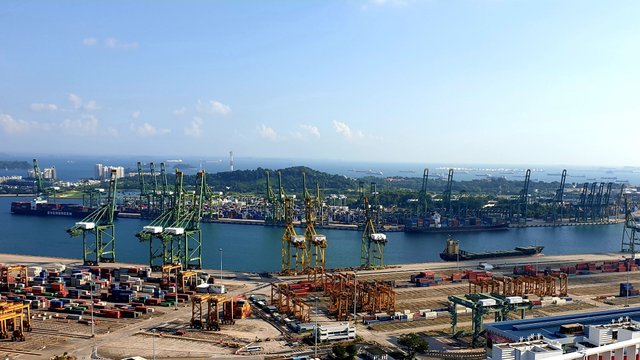 There are also park landscapes where one can enjoy the serene surroundings. It is not your typical park which is usually busy on a Sunday. These parks in the sky are the opposite because there are almost no onlookers. Except for the scorching heat because it is totally exposed outdoor, it will be great to spend time in the parks when one wants peace of mind.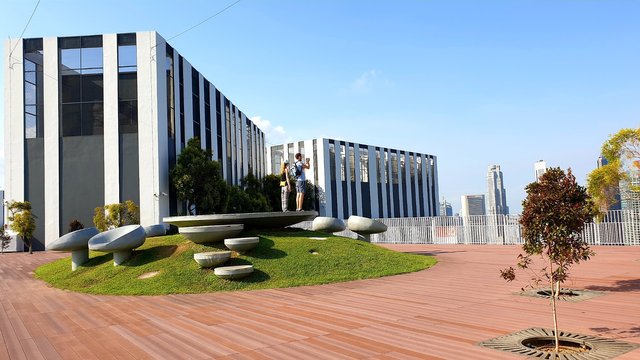 One can even have the ambiance of a pool for those who want a different setting. Just be careful and don't dive into the pool. That's a 3D painting on the floor!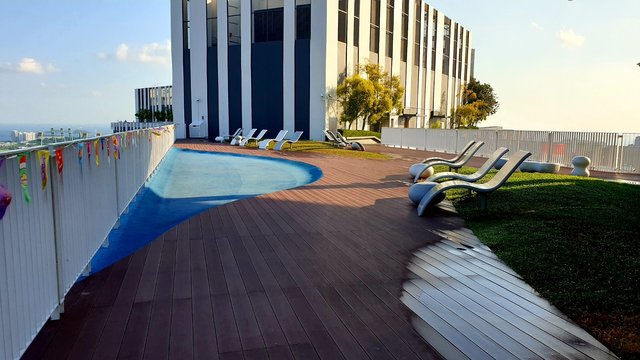 Among these four posts that I picked, I would say that the second one is the best travel experience that I had for the year. It was a travel for a cause that gave me the opportunity to also travel for leisure and witness wonderful God's creation in our own land.

Join #ccc for Guaranteed 👍 Daily Income 💵 and Payout 💸 for Newbies (2.0) 🐟 🐜 🐛 in #ccc 👣 and Follow 👣 the Honor Code 🏅 - the Creed (Conditions and Limits Inside) AND the latest update <<< please click to read.



---
View this post on TravelFeed for the best experience.