Wonders one could enjoy in a day in Northwestern Bulgaria
It is about time I share with you, my friends and fellow Steemians, a picturesque and unique region (hehe, few "que"-words here) in the North-Western part of beautiful Bulgaria. There is plenty to see and visit in this area but our trip was only for a day as I was with two friends of mine who already had plans for that same night in the capital and yet I was hoping we have enough time so I try to show them the beauties of the nature where Iskar river crosses the mighty Stara Planina mountain.
So we started our journey in Sofia, early in the morning by driving for about a hundred kilometers, mainly on Hemus highway to get to our first destination in the morning. It was a beautiful calm sunny and cloudless autumn day.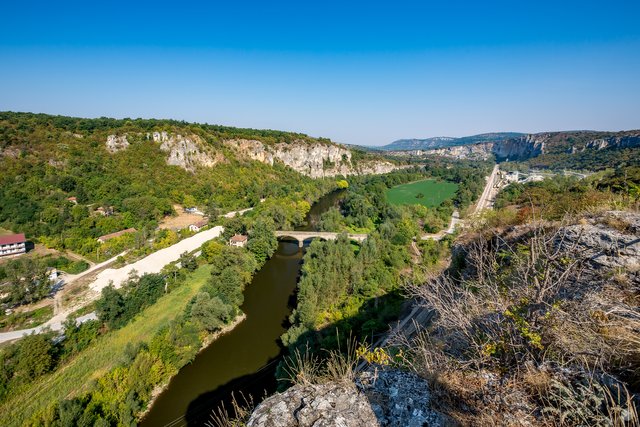 That above was our first stop, a scenery place, isn't it? This observation spot is quite easy to access, only few step away from a big parking area. I've been here few times already but my eye is always thirsty for more and I am never bored here as I constantly find new things to discover and photograph!
---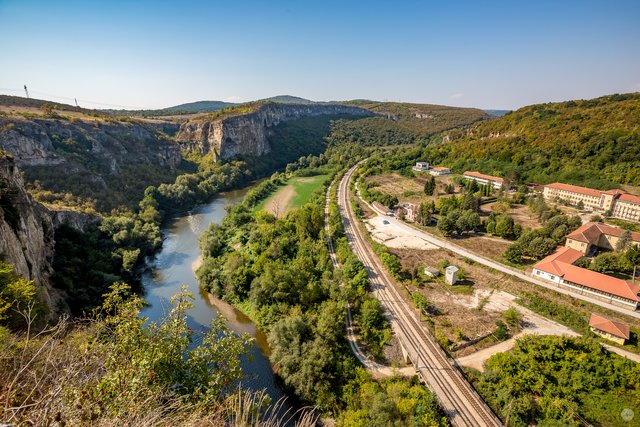 Turning left reveals more curves - some created by humans, some by the Big Boss :) Wow!
---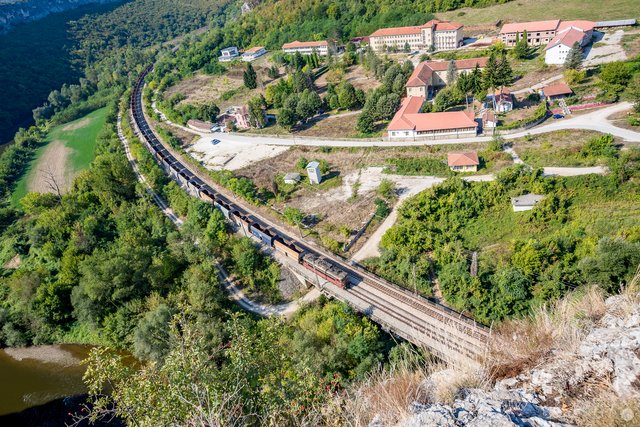 You may notice the giant snake... a long empty freight train approaching the local train station. The buildings in that picture are of the biggest national mental institution, near the town of Karlukovo. From high above, everything looks so calm and peaceful. I wonder what stories could tell the people inside...
---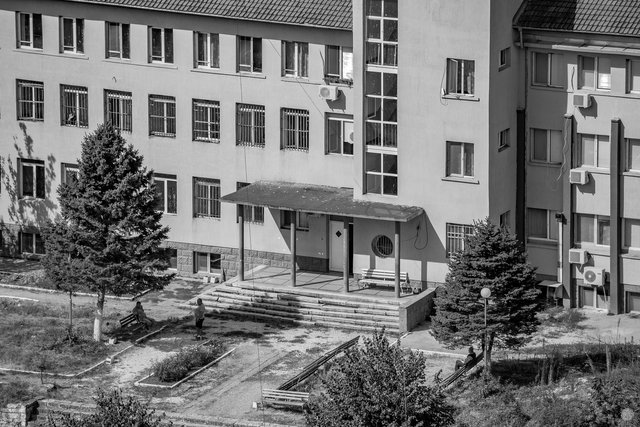 My paparazzi skills aren't sharp, but my telephoto lens is sharp! :)
---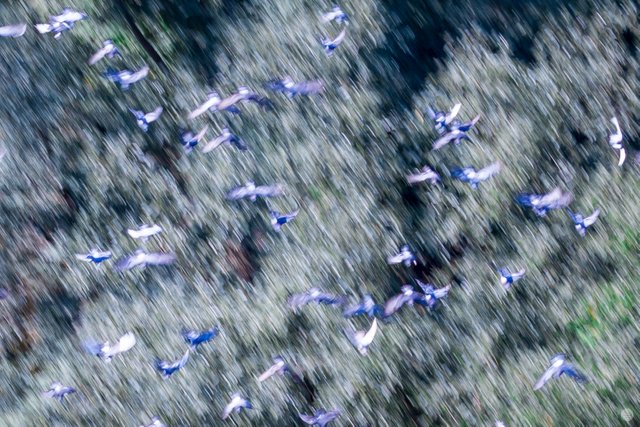 I don't see flying birds from above so often and Nature here inspired me to paint this picture with the tools I had in my hands. Don't stare for too long in it or you might get motion sickness. ;)
---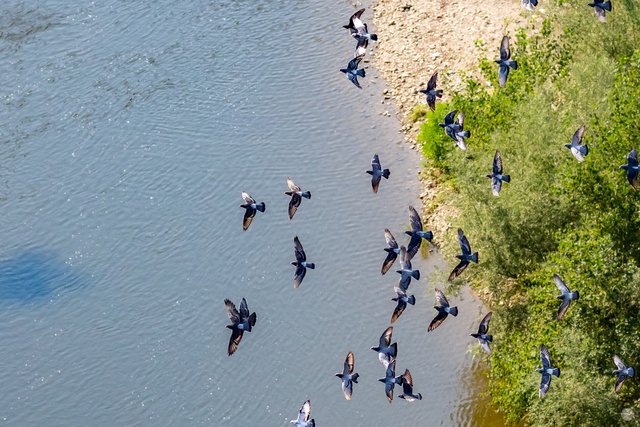 And here is a high shutter-speed capture for you to enjoy their beauty from this unorthodox point of view... Probably the view point of a bird of prey.
---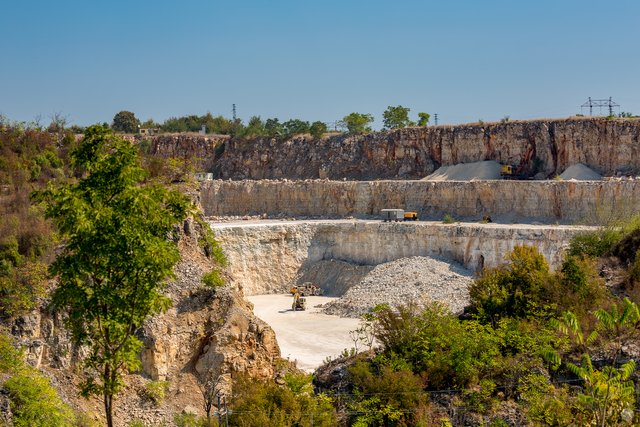 Turning 180 degrees changes totally the perspective. A quarry. Probably what the empty wagons of the freight train are meant for. I suppose. Beauty could be found in the way humans destroy the nature. I guess.
---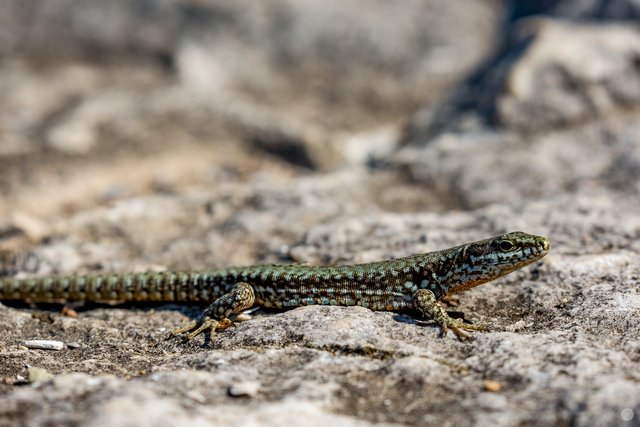 Lizards are like thermometers. You could tell it's warm or hot if they're out, resting calm even when you point a 2 kg lens at them.
---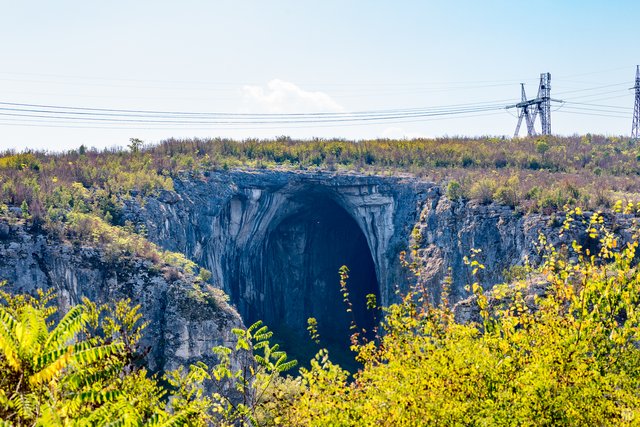 This is one of the entrances of the Prohodna cave. The English translation is close to the adjective "passable" probably because one could pass easily from one end of the cave to the other. Or because sounds travel through it. Or the wind. I'm guessing again, too lazy to check Wikipedia for what people believe about it. It is a very tall cave, you could tell by the scale of how the entrance looks compared to the high-voltage electrical poles on top of it, laid during the dark communist times in Bulgaria.
---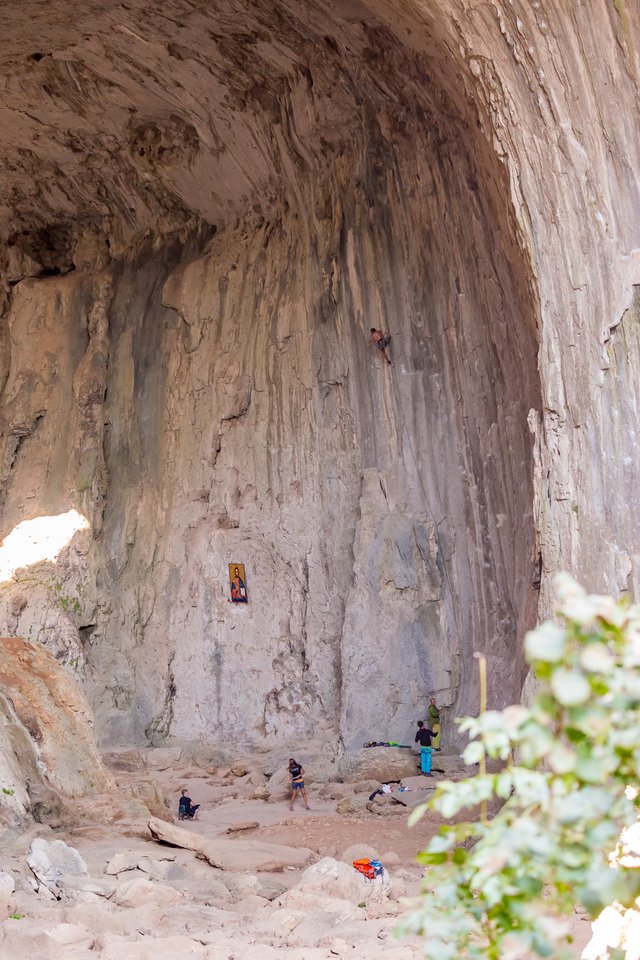 ...and the other entrance to the cave where it has become fashionable to climb and adrenaline-seeking-people gather from all over the world. The icon wasn't there the previous time I went. We, people, can't live without our idols, can we?
---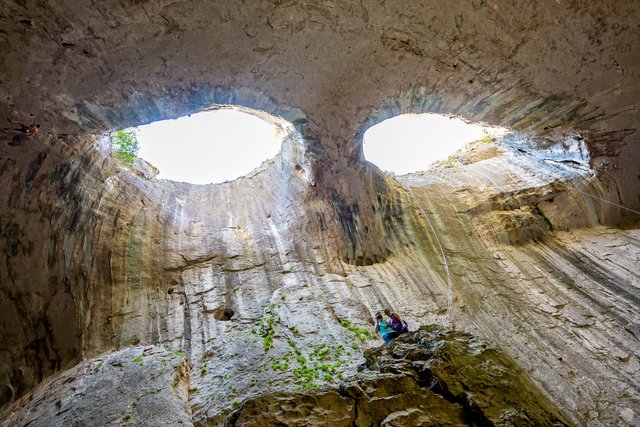 This wonderful cave is also called "The Eyes of God", for obvious reasons. You could see here my friends, photographing me and enjoying the view. What really makes me sad each time I go there is that from below, when looking through "the eyes" you could see the high-voltage wires. Those "geniuses" who put them there... Things haven't changed a bit for the last 30 years as people continue to slowly demolish this beautiful creation of Nature in several ways, as you could see from my photos. But let's try to stay on the bright side now.
---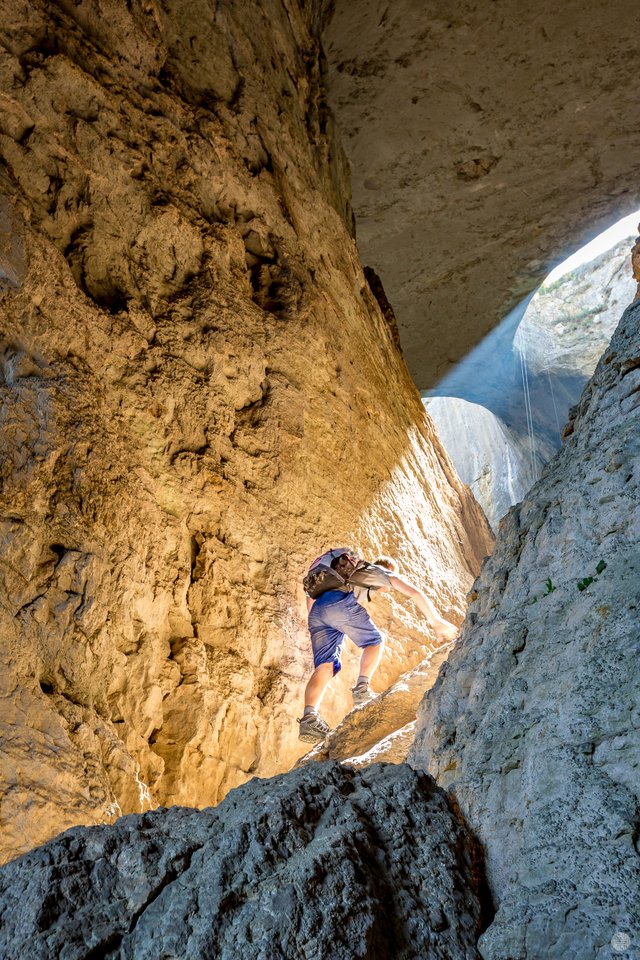 Sunlight enters the humid womb of the cave in a beautiful way. I'm pretty sure more stunning photos could be made with the proper amounts of patience and desire.
---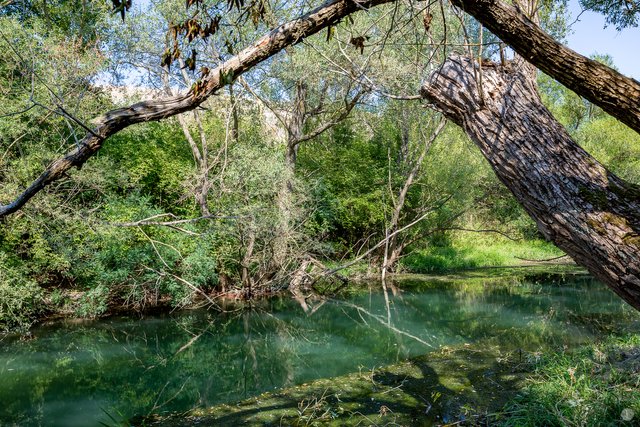 After the cave we drove to a nearby natural reserve following the riverbed of Zlatna Panega river. It is a picturesque place, full of people seeking touch with Nature in the weekends. Beautiful reflections, calm and crystal water where you can hear the songs of the birds and slow down a bit while breathing deeply the mountain air cleaned up by the water-flow...
---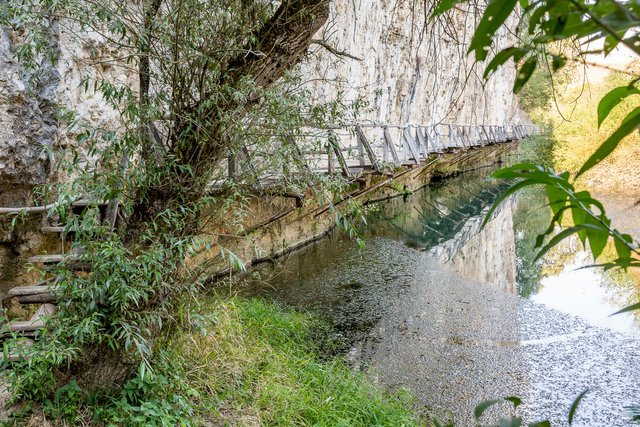 Parts of the eco-trail are completely over the water, it feels scary the first time you walk over the surface. It's fun, of course, but some don't take the plunge though!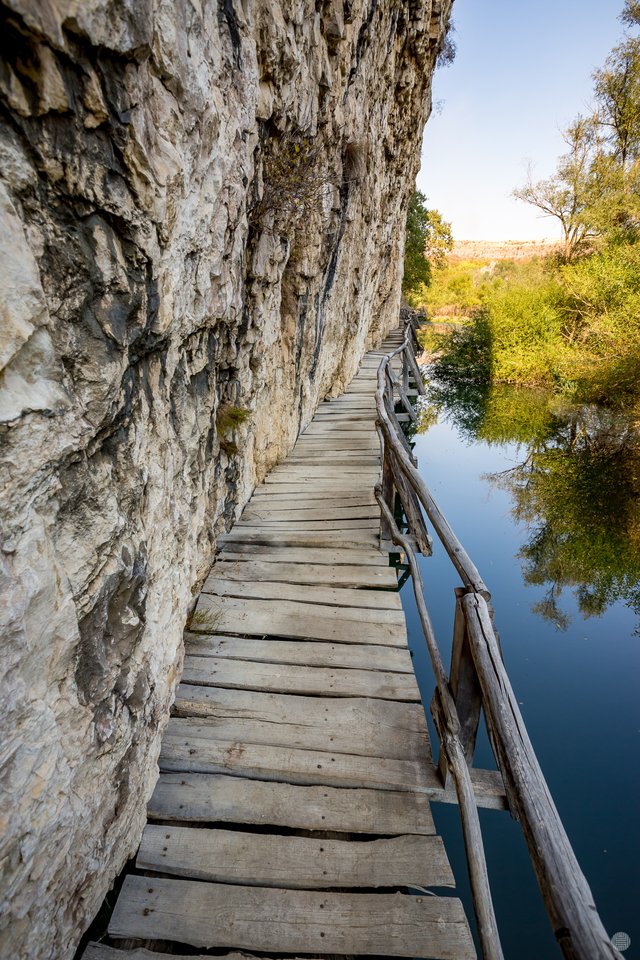 ---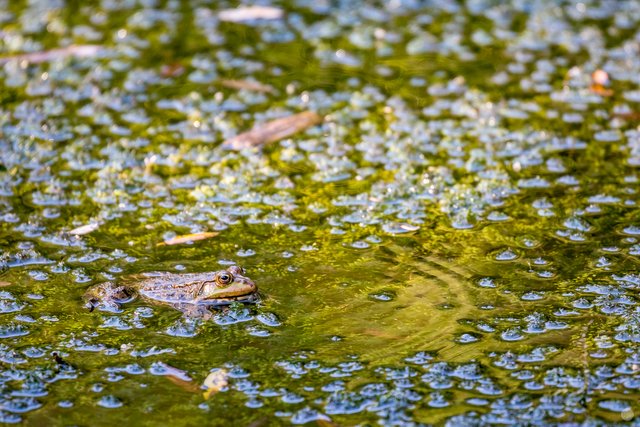 ...and say hi to some of the shy inhabitants of this divine place.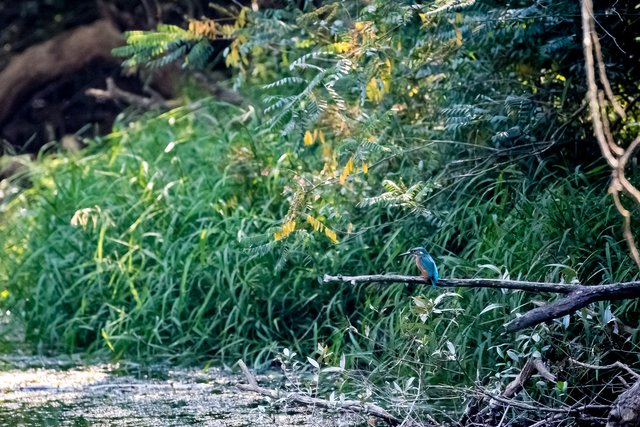 I hope you've enjoyed those moments we shared and my way of compressing a day into few minutes! ;)
And I really hope we humans can preserve the beauty and purity of this marvels!
Copyright: Damian Hadjiyvanov, Light Captured
If you want to use any of my visuals, please drop me a message, I'm on Discord: lightcaptured#2698
Thank you and have a great day!
---