About coronavirus today - in fact.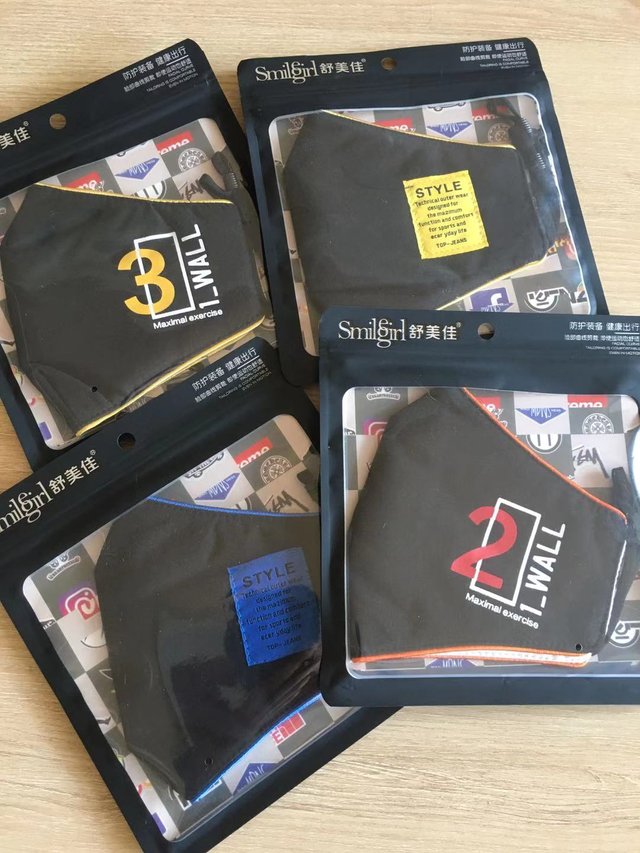 Read "About coronavirus today - in fact." on TravelFeed.io for the best experience
---
The article details all the fakes about the virus in China.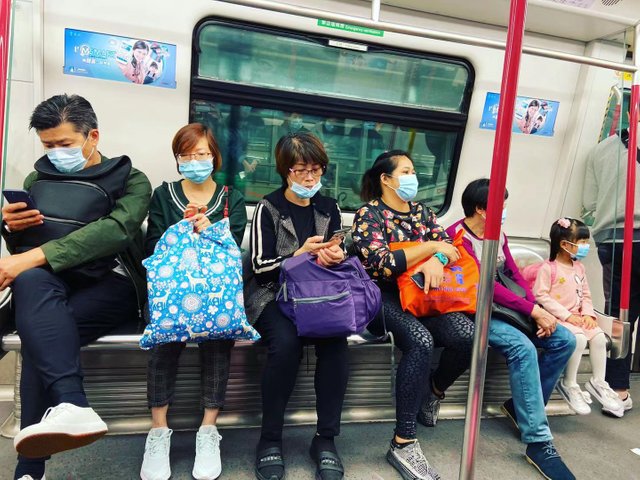 I didn't want to write about the virus in China, because everything is really completely calm, New Year's holidays are going on, the sun is on the street, we just ate sweets cooked for the Chinese New Year yesterday, including a cake, fireworks are fired every night outside the window, people are walking, but you still have to write in essence, because everyone asks.
In China, all the acquaintances simply already swear, there is no word, from the news that friends and relatives throw to them, because all of them are knocked non-stop by friends and relatives call with the question "How do you live there ??!".
And, the most annoying is that to the answer "We are doing well and calmly" they all begin to convince us, living in China, that "they are hiding the truth from us".
Many bloggers deliberately aggravate the situation in order to gain an audience on a hype or to appear on television.
We are surprised to look at the name and faces of some, with the question "Who is this?", "What is she (he) doing in China? What kind of expert is this?"
Some journalists are knocking in PM.
In China, everyone who writes about China already knows that you can't give an interview to anyone, journalists for hype will pull out a few words, turn the bottom line, add a couple more words, put in panic music - and make you the author of all this nonsense.
The videos that go on the news are a collection of small videos from China of different years, collected in one heap, and with voice acting that makes you sick.
None of my friends distribute any comments about the virus to any media, so that what I wrote above does not work out.
The guys from Wuhan have already released a video about how things are going there, as opposed to what the media show, because they also got these fakes.
In China, yesterday yesterday a warning was issued about the removal of accounts from WeChat and criminal liability for the distribution of fake videos and news, and it's high time.
Now essentially.
1. In China there are New Year holidays.
At this time, half of the shops and cafes are always closed, half of the departments in the markets, people leave for a week or two to relatives, this time is called the "golden week" in China, when China's migration is first one way, on holidays, and after 2 weeks from Holidays back - the biggest of the year.
Type in the Internet "Golden Week in China" and see where and how the Chinese go, and how much money they spend at this time.
What do "journalists for hype" do for shooting fakes.
They rent closed stores, sometimes it can be half the street, rent empty closed departments in the markets, and they say that these are closed departments because of the virus.
2. For the period of holidays there is always a certain lack of products in stores.
For example, a friend in Shenzhen last night went to the store - empty shelves. This morning I went - everything has already been delivered.
For example, last year, in a department in the market where I always buy white flour, half of the shelves were empty and there was no flour in 5 kg bags, but there was loose flour and loose rice as much as you want.
Because suppliers have a rest, there are no usual goods delivered.
What do "journalists for hype" do.
They remove empty shelves in stores and write about the shortage of food and bare shelves in stores and about hunger in China.
Some apocalyptic video is pulled out from the network with bags of rice, shutters closed to the floor, and the hands of "hungry" people who pour rice into their hands reach into this slot.
3. About queues and overcrowding of hospitals.
In China, every Chinese, if he sneezed, he immediately goes to the hospital.
Every Chinese man, if he suddenly sees that you are temperamental or not looking very well, immediately sends you to the hospital.
The Chinese do not understand how to get sick (colds, ODS, ARI, flu) and not go to the hospital. This is impossible, according to Chinese concepts !!!
We are used to having at home pills "for everything" for all occasions for all family members and to self-medicate.
Another moment. Every winter in China, everyone sneezes and coughs.
I live in China for 10 years, and every winter we all, and everyone around, sneeze and cough. Because there is no heating at home, because winter, because the air is cool (in the south of China in winter in the street +5, +20, and there is no heating at home.
Now imagine that a virus has now appeared in China. Everyone was told to check and take care of themselves. We launched the program on WeChat with a daily summary of all the provinces, how much, where, how and what.
And what are the Chinese doing in Wuhan?
That's right, they all, as responsible citizens, go to the hospital to be checked if they have a virus.
Yourself! With the whole family!
What do "journalists for hype" do.
They pull out a video with a crowd of Chinese in a hospital (of which all Chinese will go home in a few hours), and pass it off as the number of people infected with the virus.
4. Empty roads and lack of cars.
During the New Year holidays in China - this is quite normal. You can remove a desert road anywhere in China at any time at this time. And given the fact that people, too, are not very thirsty to go somewhere because of the virus, and are just at home and in their yard, you can make a lot of such videos and photos.
What do "journalists for hype" do.
They show photos and videos of deserted roads and pass this off as an indication that in China "everyone is dead." I have no words.
5. About the "corpses" lying on the sidewalks.
Guys, this is a complete fake.
The Chinese are still theater-goers. We call it the "one-man show".
The Chinese can easily fall under your car when starting off, or under a bicycle, then they will arrange a theater with all the passers-by and the meaning of "give money for compensation."
We have come across this, and everyone living in China knows this.
Most of the photos of people lying on the ground are photographs of different years from the Internet, where just someone was lying and sleeping on the ground, it could be a beggar, or just a sleeping builder, or someone else for some reason.
There are also many Chinese who, now, in the wake of all this, just wanted to get to the hospital for a full medical examination for free.
But this does not apply to today's virus. These are just jerky photos from the Internet.
What do "journalists for hype" do.
They show these photos of different years and say that people from the virus fall right on the street.
6. To the last item we add a video about convulsive patients in hospitals. These videos are not relevant to the virus today. This is just a video from the Internet, just about some patients with convulsions that give out as a terrible death and convulsions of patients with the virus.
Thus, all the videos that you see in the media are a complete fake, the tear from the Internet of individual videos and photographs of different years presented for the current situation.
And for everyone who writes the truth, they immediately label "they hide the real situation."
To whom and why is it necessary - everyone thinks for himself.
And in the next article I will tell you how in China they deal with all this. What measures are being taken, who is doing what on the ground, and how the state works in these conditions.
It turned out that one article did not fit everything.
Thank you all for your concern! And - be healthy!
---
View this post on TravelFeed for the best experience.