London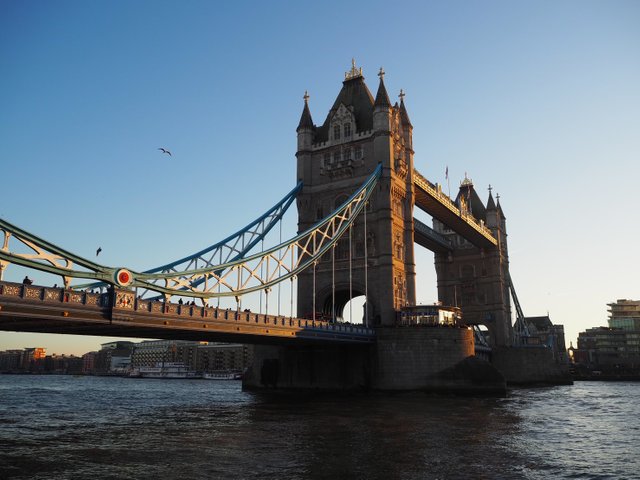 Read "London" on TravelFeed.io for the best experience
---
Over Christmas and the New year, I went back to England to see family and friends and also to show my girlfriend around a little.
I went to London twice and here's some of the things I saw. In case you're also in London and thinking of things to do, have a think about these places.
The Victoria and Albert Museum.
It was so crowded when we went to central London on the 28th December. The Science Museum was absolutely packed, but right next door is the Victoria and Albert museum, a sometimes overlooked museum in Kensington, which, like the Science Museum, is free.
They have a huge variety of things to see, from paintings to tapestries, from jewelry to sculpture, from furniture to armour. A very interesting place.



Tower Bridge.
I've never even thought of going here before, but my Japanese girlfriend wanted to go, so we queued up form about 30 minutes to get in. When we were inside, however, it was definitely worth the wait.
Not so crowded inside, there were some small exhibitions to see about the bridge, there's a great view of London and you can look down to the road and river through the glass floor. Moderately expensive, but interesting.




The Dulwich Picture Gallery.
In the new year, I went to London again to see a couple of museums that ive never been to before.
The Dulwich Picture Gallery is a nice little museum. There was a Rembrandt exhibition on at the time, but we just saw the permanent exhibition. This was in a relatively small area for an art museum, but the walls were plastered with fantastic paintings from many periods. A nice place to visit for an hour or so, but its quite loud, everyone visiting and working there was chatting quite loudly, so it was difficult to concentrate completely on the paintings, which was a shame.

The Horniman Museum.
Just down the road from the Dulwich Picture Gallery is the Horniman Museum. This is a natural history museum, an anthropological museum, a musical instrument museum, an aquarium and a butterfly house all in one. The butterfly house and the aquarium are not free, but not expensive, the rest is free.
When we went it was still the school holidays, so it was packed with kids. Its a very interesting place and well worth a visit, probably better to go in the summer though, as there's a nice park and garden too.
Dulwich takes, by train, about 15 minutes to get to from central London, and it has some interesting places and is a nice area in London, a city which has more than its fair share of nasty places.
![]()
Crystal Palace Dinosaurs.
Apparently I was bought here over 40 years ago as a baby and saw the dinosaurs which I don't remember at all, so we came here again today. I wasn't really impressed. I suppose, if you want a walk around the park, its worth seeing, but you don't really need to make a trip especially to see these Victorian dinosaur statues. They are pretty inaccurate now, with our modern knowledge of dinosaurs, so its interesting to see how human knowledge has come on in all that time.
Not a bad little place, with a lake with boats nearby, so its probably better to go in summer.



---
View this post on TravelFeed for the best experience.