Enjoy the beauty of pine forests Semeru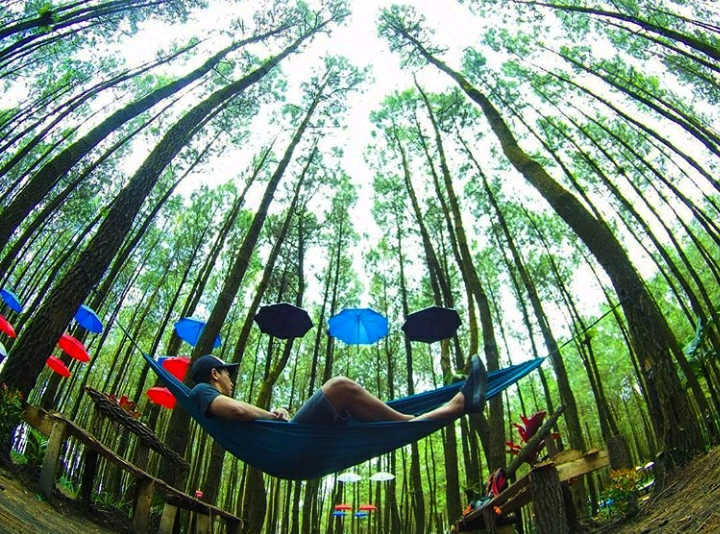 Umbrella accessories that hung among the pine trees became one that binds visitors.
The cost of tourism is still quite cheap, because visitors are only charged Rp 5,000 for parking vehicles. Moreover, people are given the freedom to enjoy the freshness of nature ...