A Glimpse into the Rural Indian Village Life- Kodiyala #Part 2
---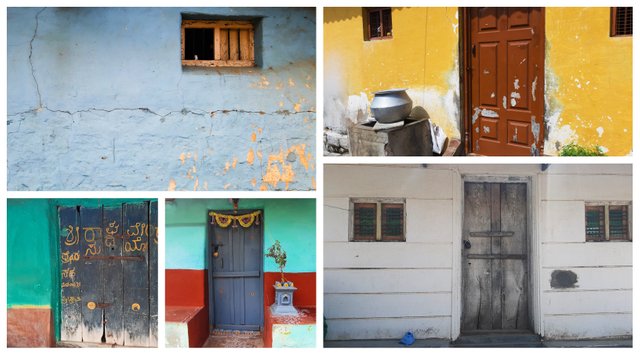 ---
A Glimpse into the Rural Indian Village Life- Kodiyala
---
I was fortunate enough to visit this place Kodiyala - 4 hours drive from Banglore- a small village with about 3400 people. Walking past the coconut trees and sugarcane fields one gets to see a real village rural life.
What I loved about these places is how most of the villages still maintain their past- one can see females making clothing for their kids by hands,or still practising the age-old crafts, and how the temple chantings are not mixed with the city noise- all these experiences makes one realize what they have lost while growing.
---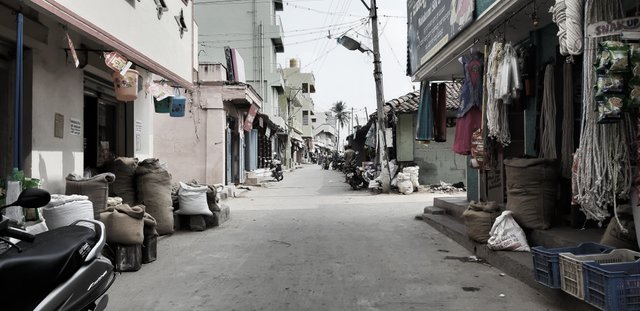 ---
---
Castor oil seeds kept in sun to be dried - for making Castor oil
---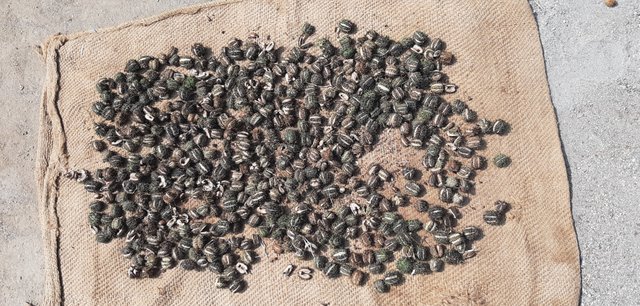 ---
If one needs to understand the meaning of community, I think village is the best place to know- where everyone is concerned with each others life, there is a connection and ease in being a part of each other's life, unlike the city life where no one is concerned what's going in your neighbours life.
---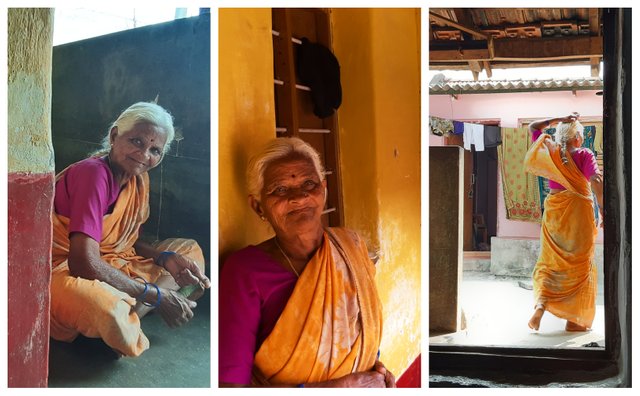 ---
And of course the cleaner air, the simple life where just raising your family and earning your bread is enough.
the houses usually are made of clay, mud and bamboo and are environment-friendly with hens, cows and goats roaming around wich are a major source of milk and eggs.
---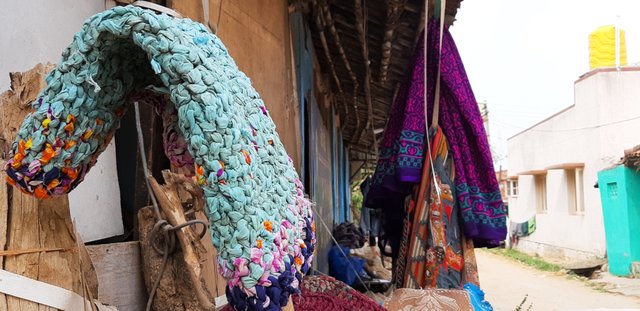 ---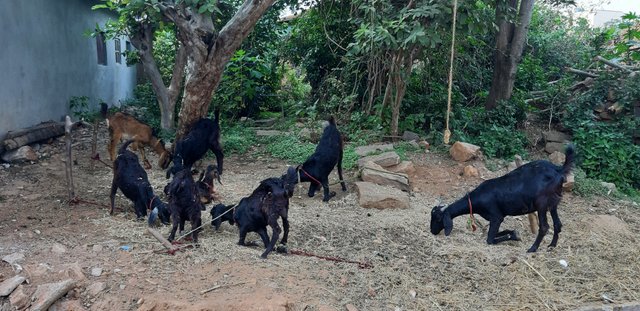 ---
---
The normal job here is farming- sugarcane and coconut, weaving silk fabrics, and making incense stick. though many have moved to cities in search of a better lifestyle and salary.
---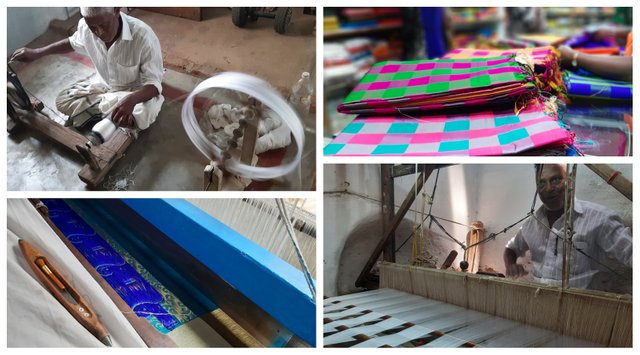 ---
Incense Stick Making
---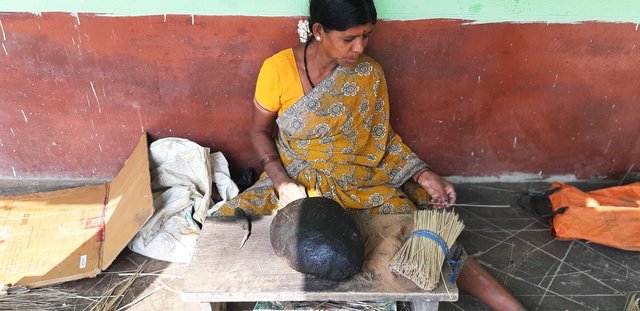 ---
---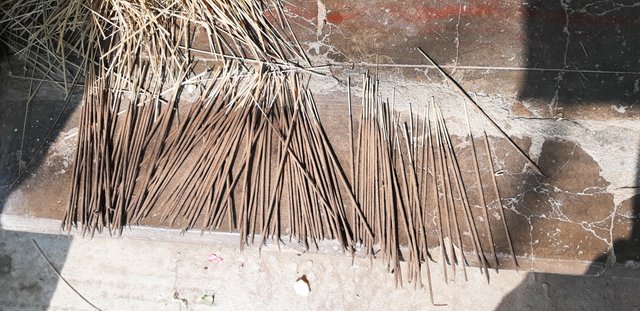 ---
The cuisine of each state depends on the crops that are grown and since south has abundant growth in rice and coconut- so people here eat majorly rice and idli (made of rice and pulses) with coconut chutney.
---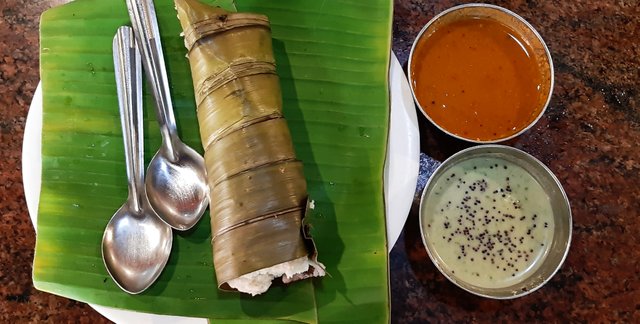 ---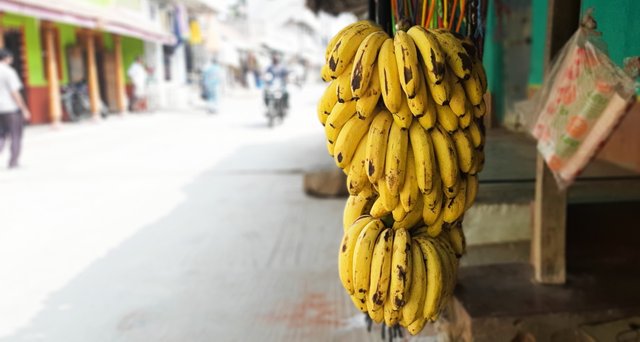 ---
Traditional Pillared houses in the village and Kolam making in the veranda
---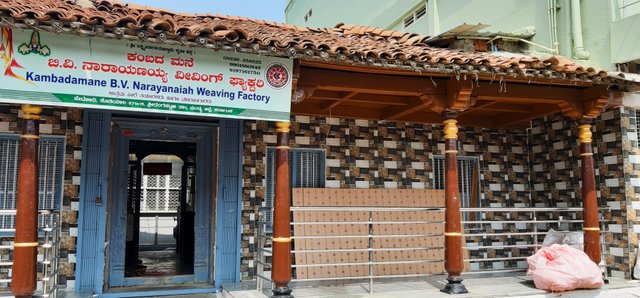 ---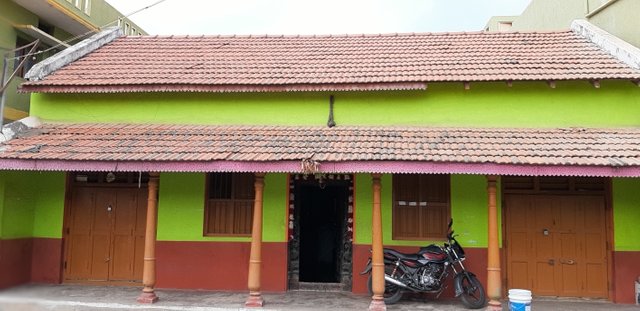 ---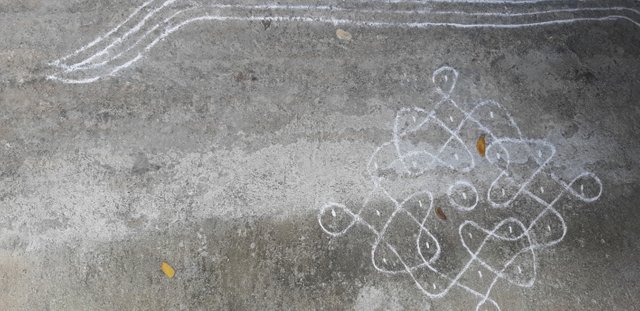 ---
I hope you enjoyed reading my post and I am grateful for every Upvote, Resteem, and Comment. Until next time! 😍
All content and photos (otherwise stated) are by @itravelarts
Love. Swati ❤️
Follow me @itravelarts