Are we blind?
One of the things that enchanted me most in Penang was the number of cultural events that exist on the island. During the three months that I lived there, I could experience many exhibitions, including dance, music, photography, graffiti and all kinds of artistic event you can imagine! The island has a vibrant vibe! And I liked it so much that didn't want to leave Penang to know the rest of Malaysia. I left to another opportunity to dig deep in Malaysia, since it's such a rich and diverse country that, undoubtedly, three months would be too short to know everything!
One of the events that I liked the most was the George Town Festival, a cultural event of one week that promotes countless activities and all kinds of art! Most of the events are free and take place in the city of George Town, which is the largest on the island. It was there that I also watch a Brazilian performance called "Blind" which I found sensational and with an excellent critique for times of black Friday ...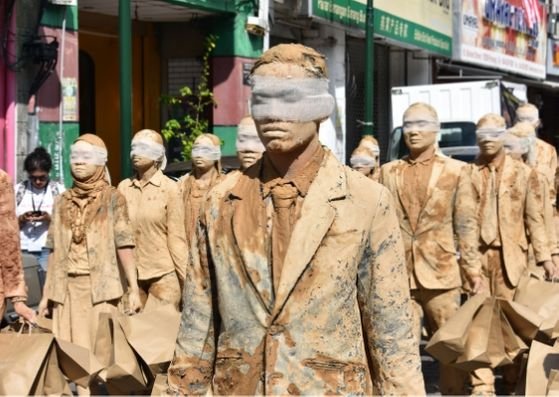 George Town Festival
George Town Festival is an event that takes place in mid-July, every year. During the event, Penang becomes a great stage, hosting artists from all over the world! Visual arts, film, dance, music, performance, photography, gastronomy and more ... What is not missing are presentations that take place throughout the city of George Town. The program caters for all tastes and ages and it is often difficult to choose which event to attend. I watched some of the George Town Festival events last year and I was really delighted! One of the ones I liked the most was Blind, a Brazilian performance that makes a great critique of consumerism and how it makes us equal and at the same time empty, like clay statues ...
Blind
During the performance, artists dressed in clothes completely muddy and blindfolded walk through the city. Everyone has their eyes closed, they have no expression and they keep walking with several bags in their hands.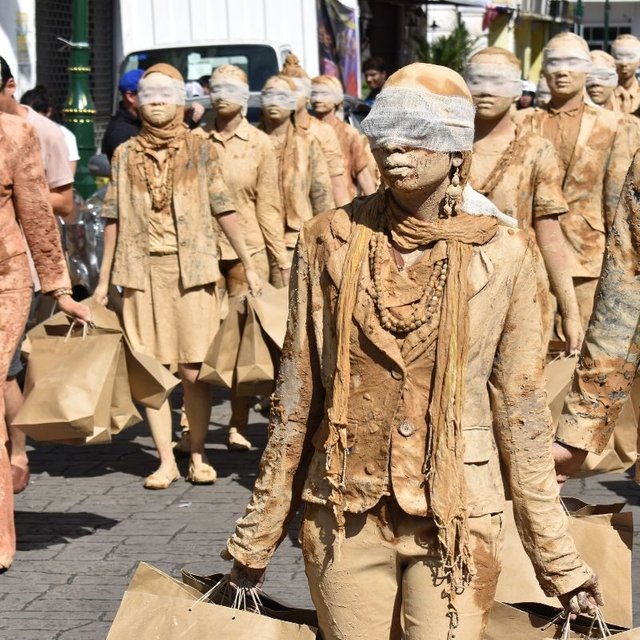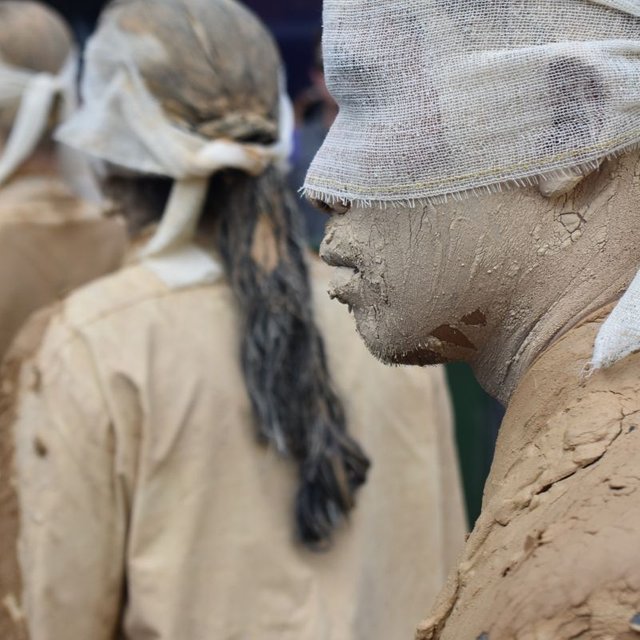 The reaction of the people is fast and everyone ends up identifying with the clay army. "It's how we're living," says an Indian lady who watches the performance of the sidewalk. Blind consumption has become a universal language. It does not take words to explain it. In a few steps, the artists captivate the audience's gaze and their understanding. We are blind. It is not difficult to complete this anywhere in the world!
Obviously, because I was Brazilian, I was super proud to see such a great project is presented on the other side of the world! I found the idea provocative and at the same time incredible! I loved watching and participating, walking and photographing the group!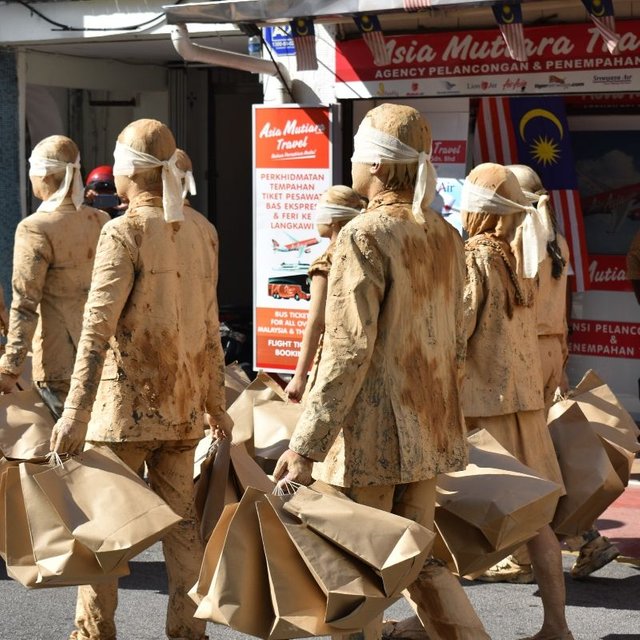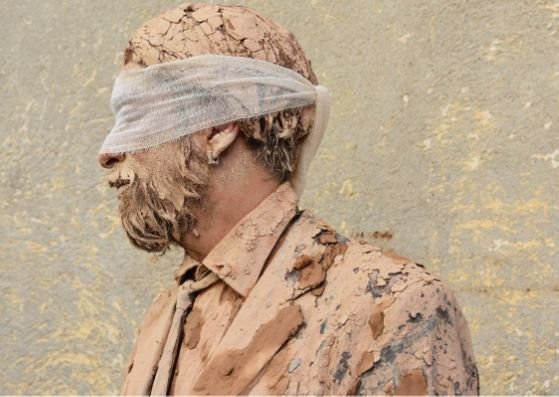 The daily consumerism
The nomadic life brought me a series of reflections on consumption. After all, making life fit into a backpack means giving up buying a number of things. And yet, we end up buying! After 2 years, I did not have a country that I did not leave my stuff behind. Clothes, cosmetics, props ... We always want more than we can carry. I consider myself a minimalist, but every day I am more aware of how difficult it is to adopt this lifestyle in this world we are living.
Anyway, the blindness is there for all of us and the exercise of opening our eyes is really an everyday effort. For sure, it is not something simple to do!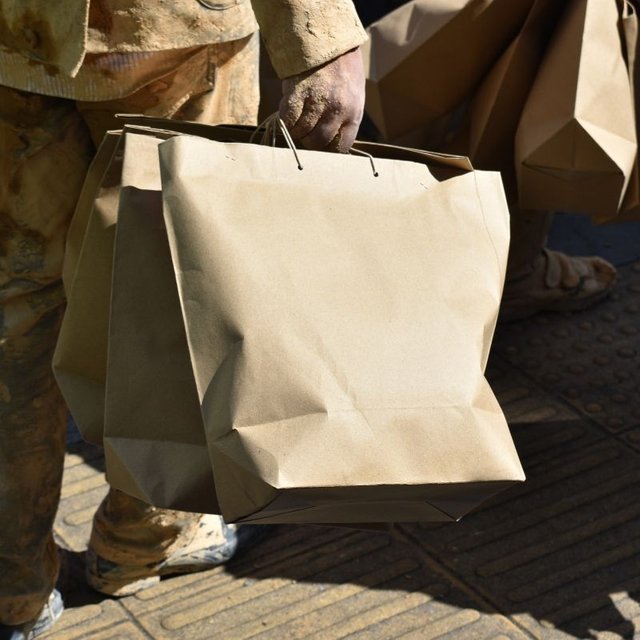 Practical info
If you want to know more about the George Town Festival and the program for this year, click
here
If you want to know more about Blind the performance, you can check more here
(Penang, Malaysia, 2018)