Welcome again to the story about when I travelled overland to India with a band, funding all our expenses with music. A journey that took 1 year and 8 months, through 32 countries!
catch up on the previous parts:
Part 1 - West Turkey - The Beginning
Part 2 - Central Turkey - Cappadocia & Malatya
Part 3 - East Turkey - Diyarbakir, Kurdistan
Part 4 - Kurdistan, Iraq#1
Part 5 - TV-stars in Iraq
Part 6 - Duhok, Iraq
Part 7 - Midyat, Turkey
Part 8 - 12,000 year old settlements flooded, Hasankeyf, Turkey
May 2011, Batman, Turkey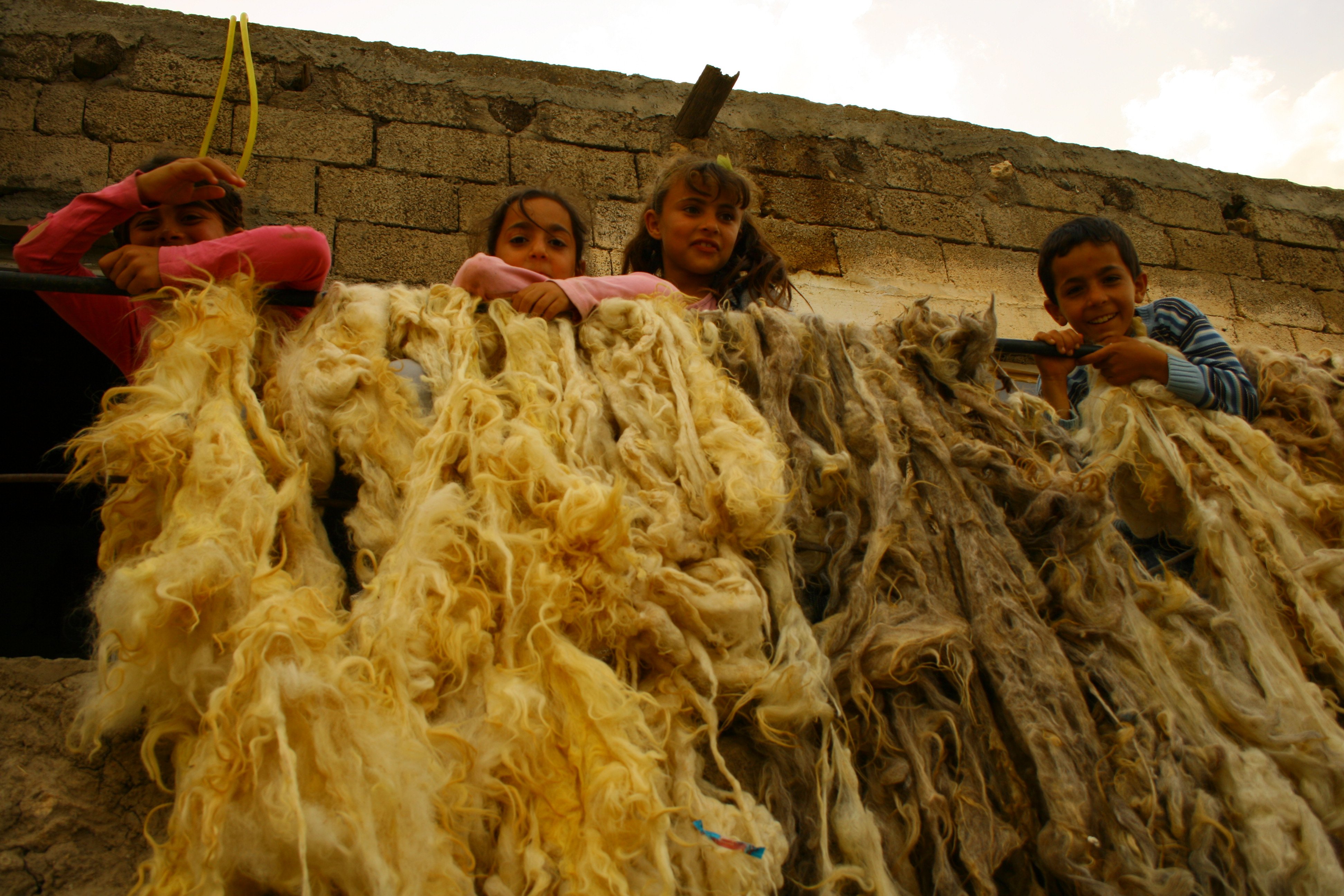 This time I want to share with you an amazing trek we did in the hills of the Batman Region (who doesn't want to go to an area called Batman!?), near the 12,000 year old settlements, soon to be flooded in Hasankeyf.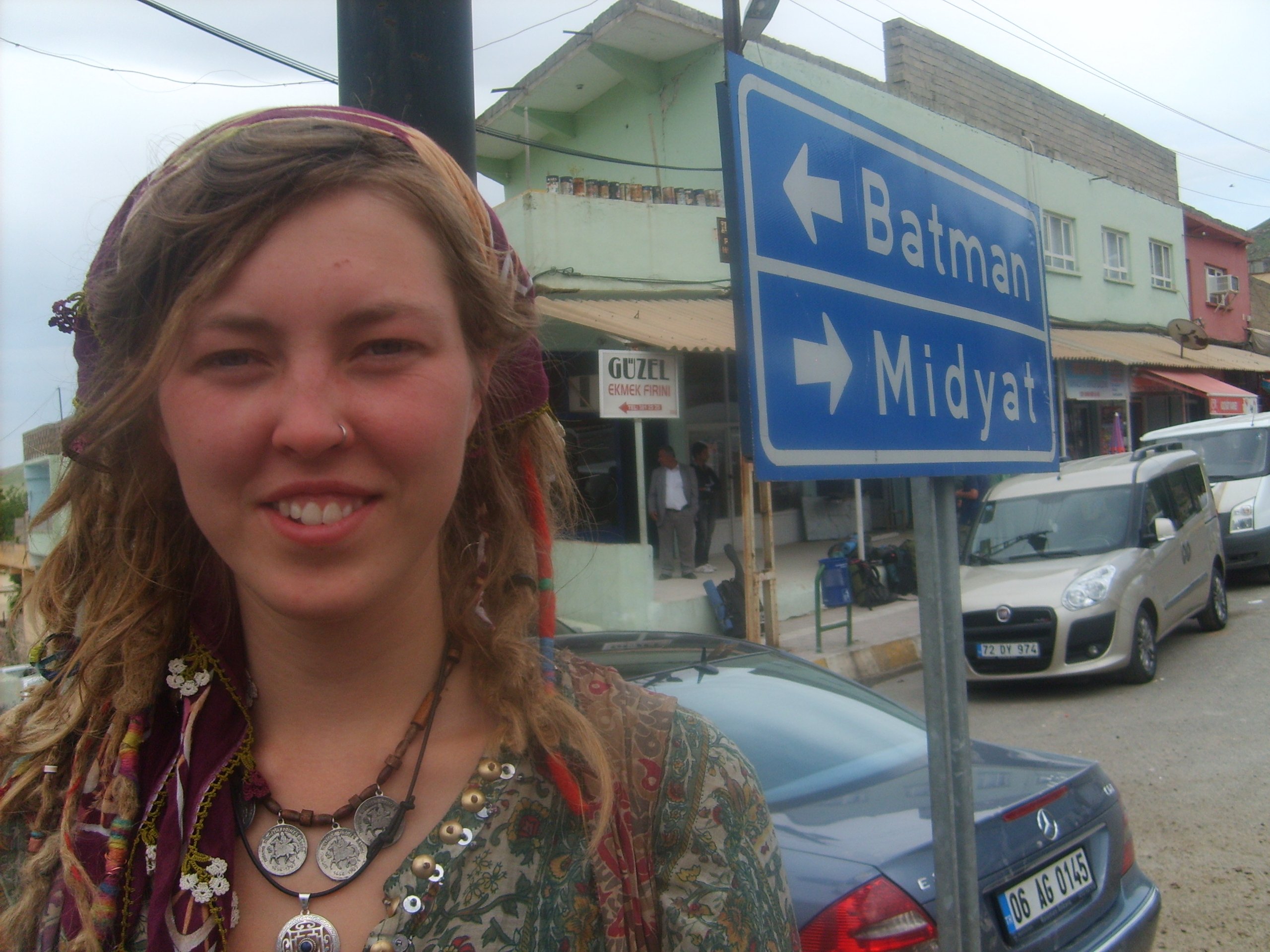 We left our bags with the super kind owners of the café we got invited into, and had a look at Google Maps with the terrain function, to have an idea of which way to go. This was way before smartphones (at least for us) and we didn't have a map, so I just took a picture with my digital camera, and else we would just follow the wind ;)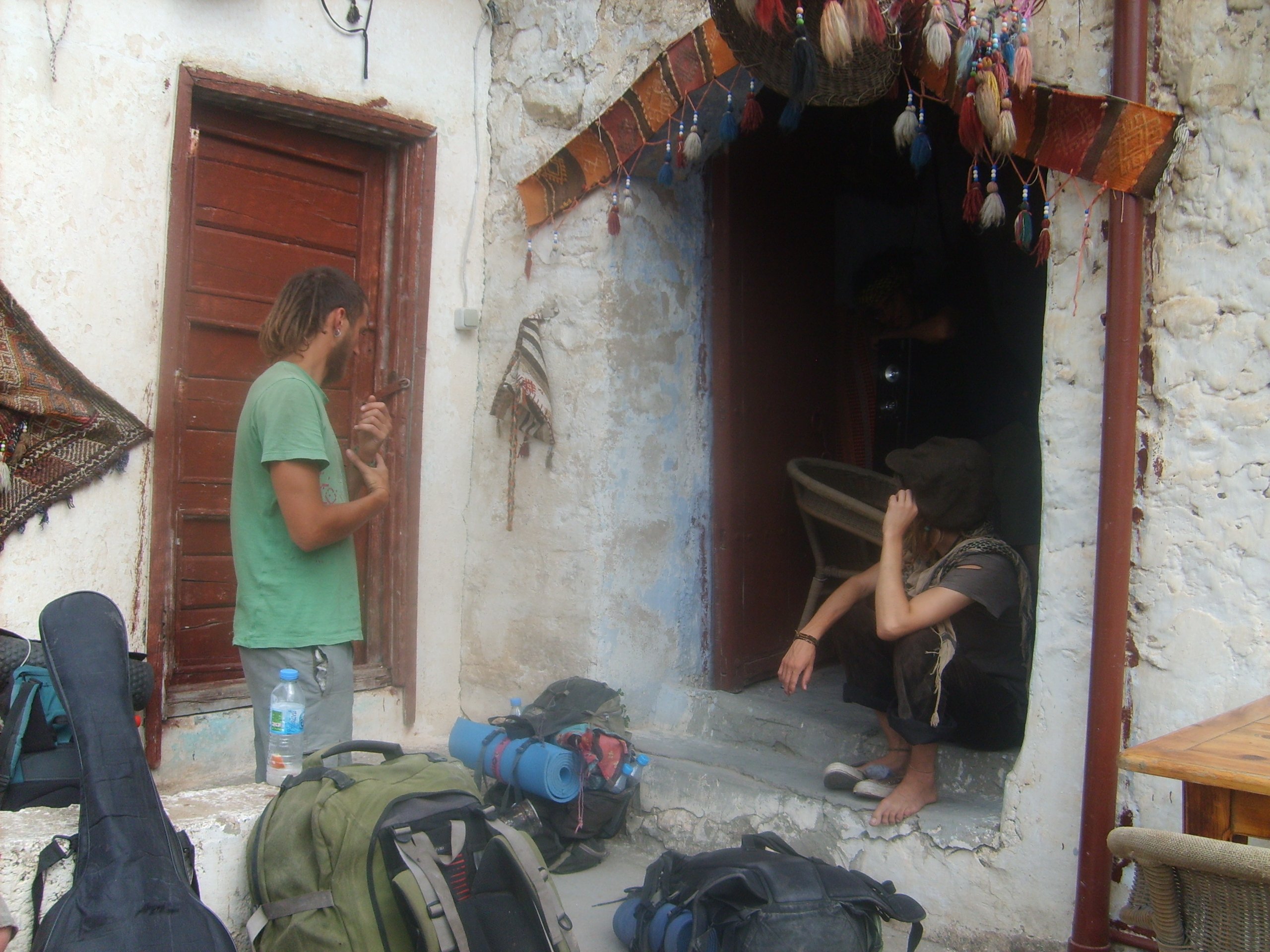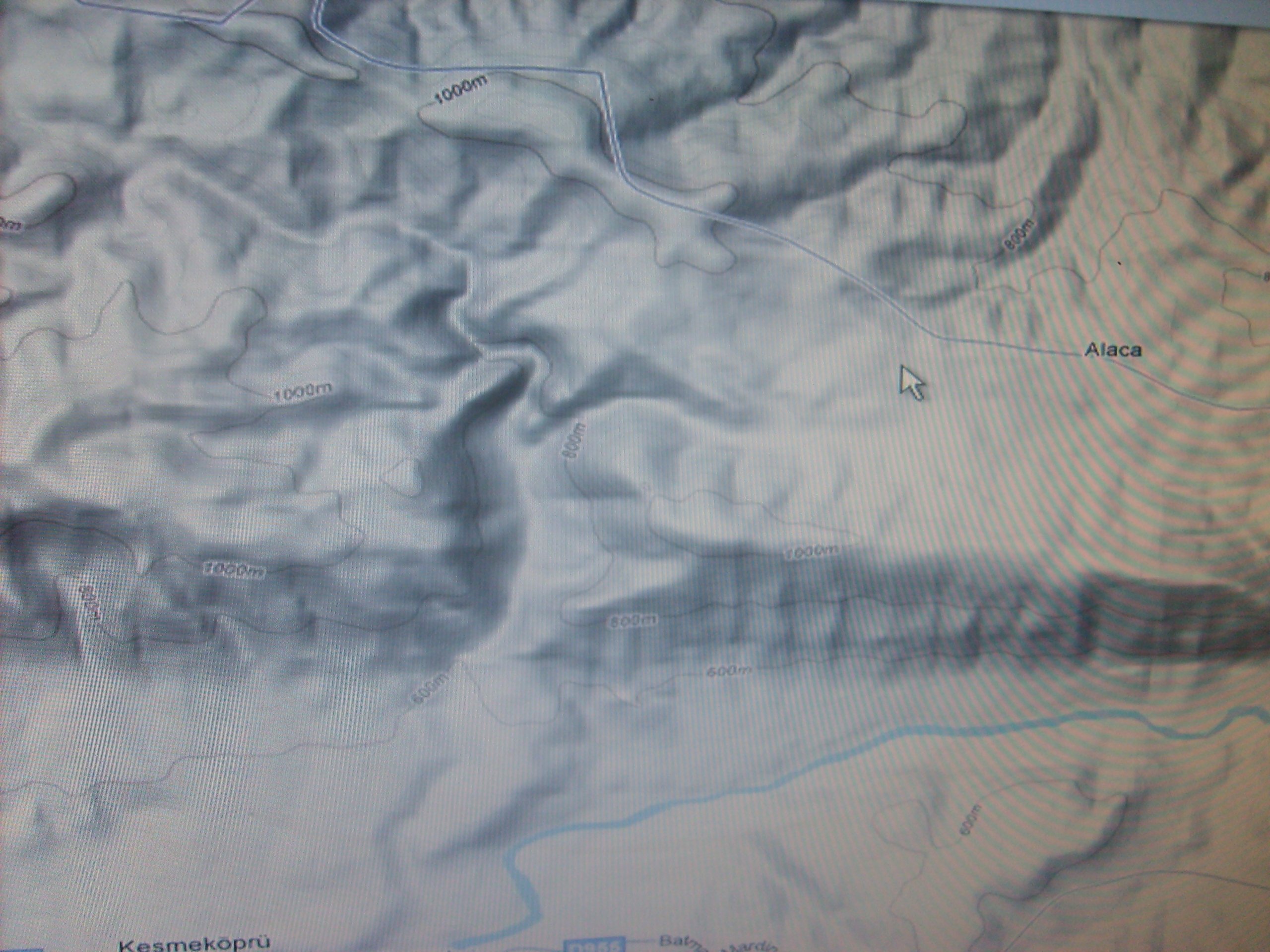 The first companions along the road was a huge pack of sheep, leaving town at the same time as us :9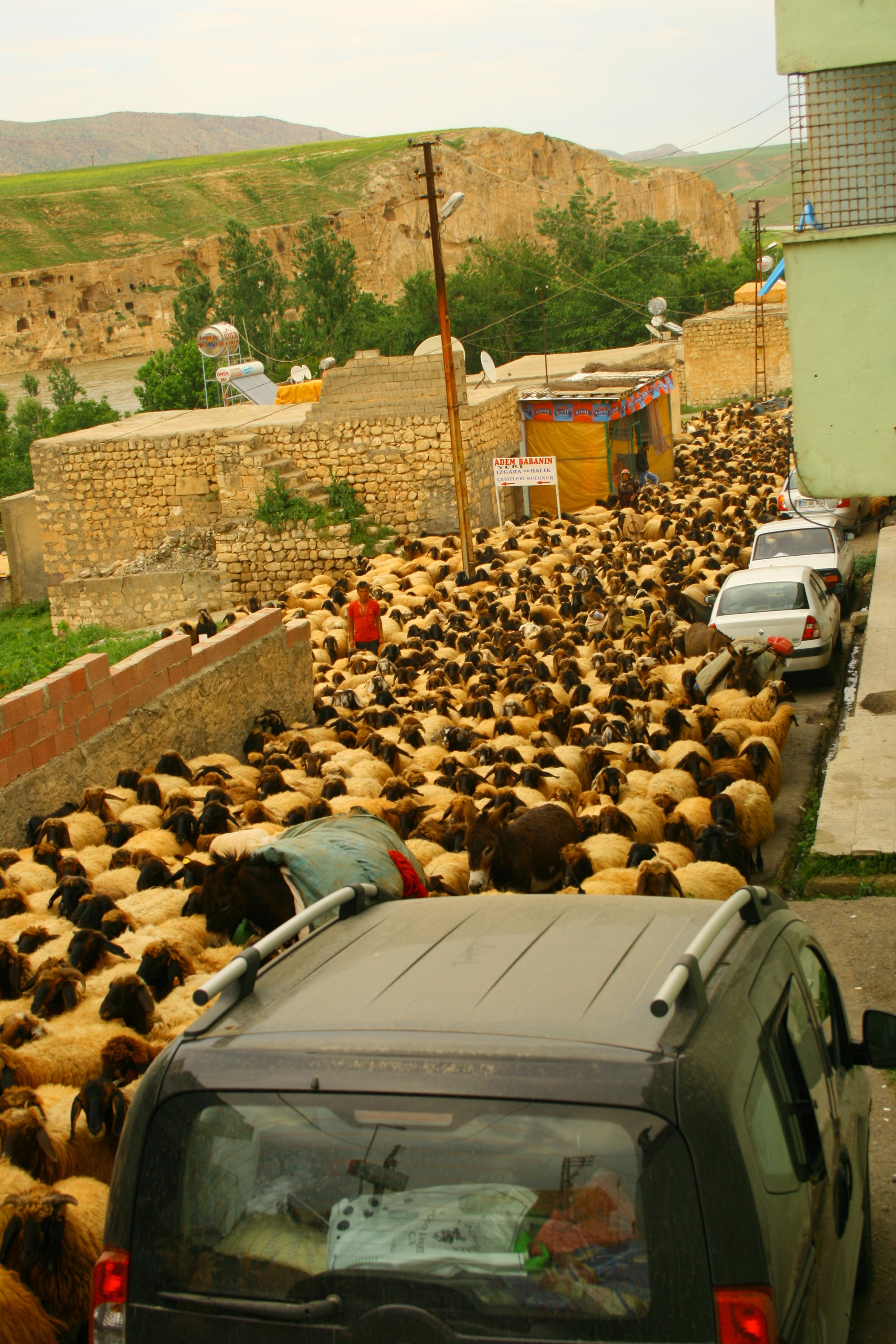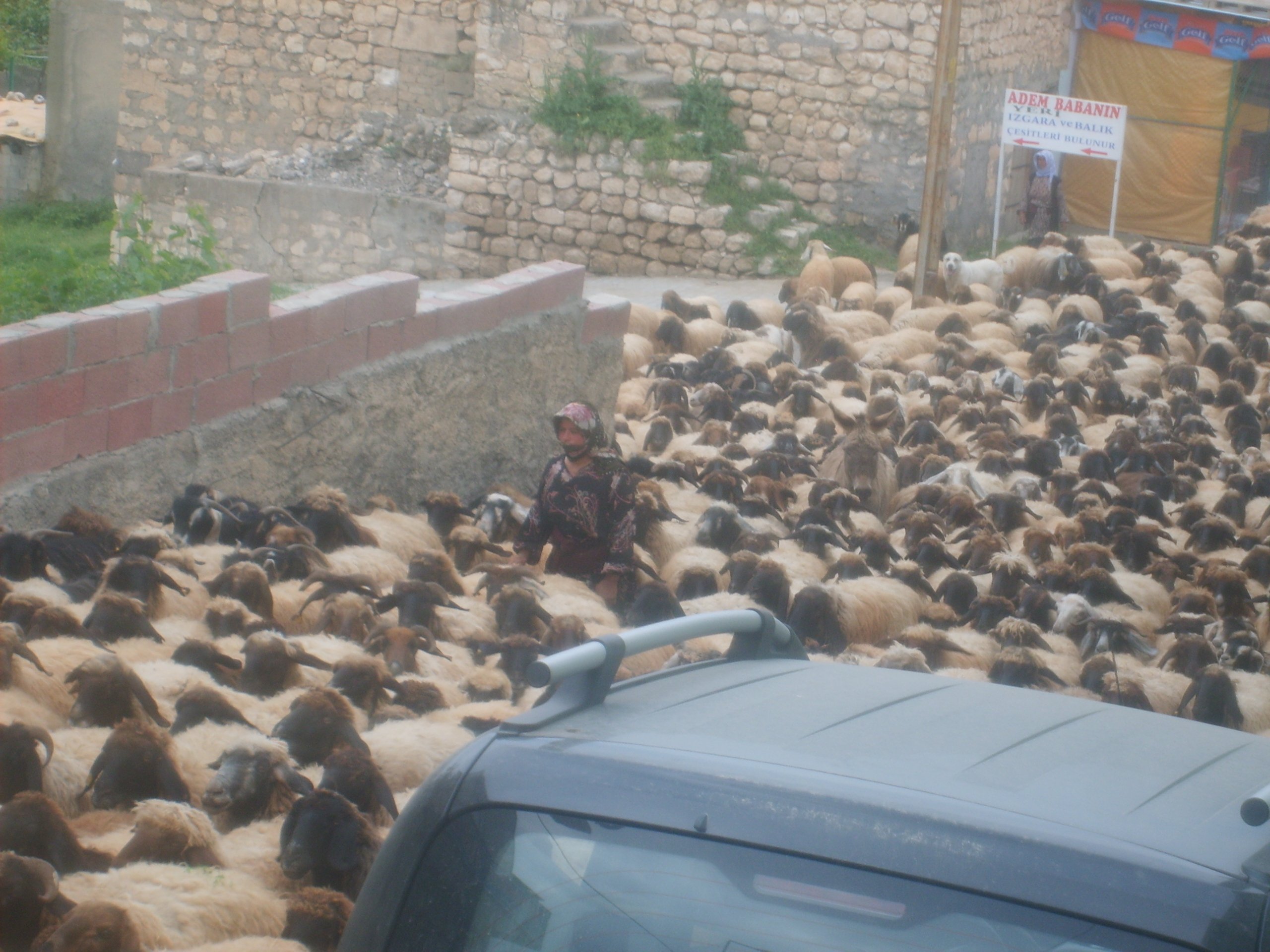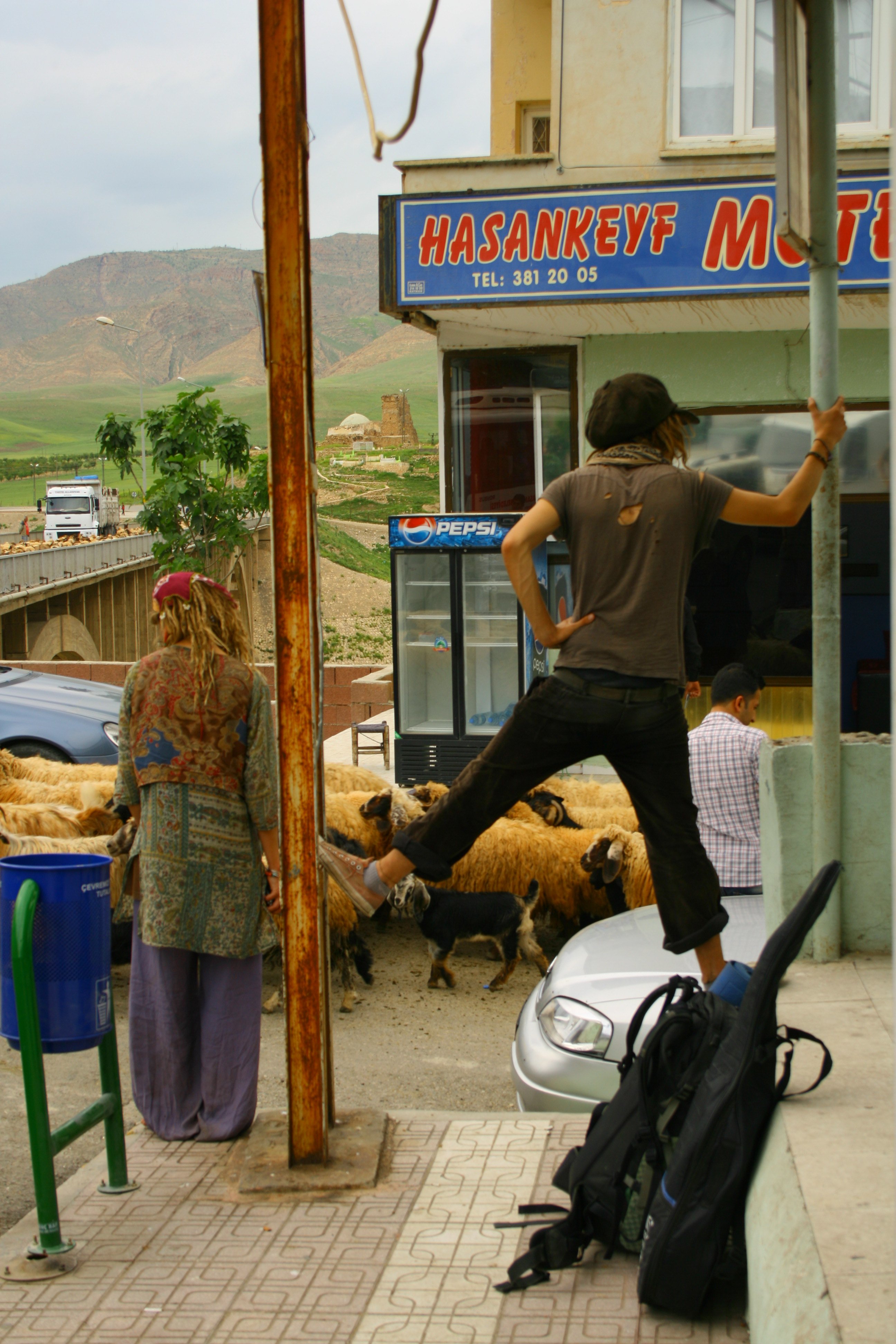 Second meeting was with this beautiful nomad shepherd family, who invited us in for tea, communicating with smiles and gestures.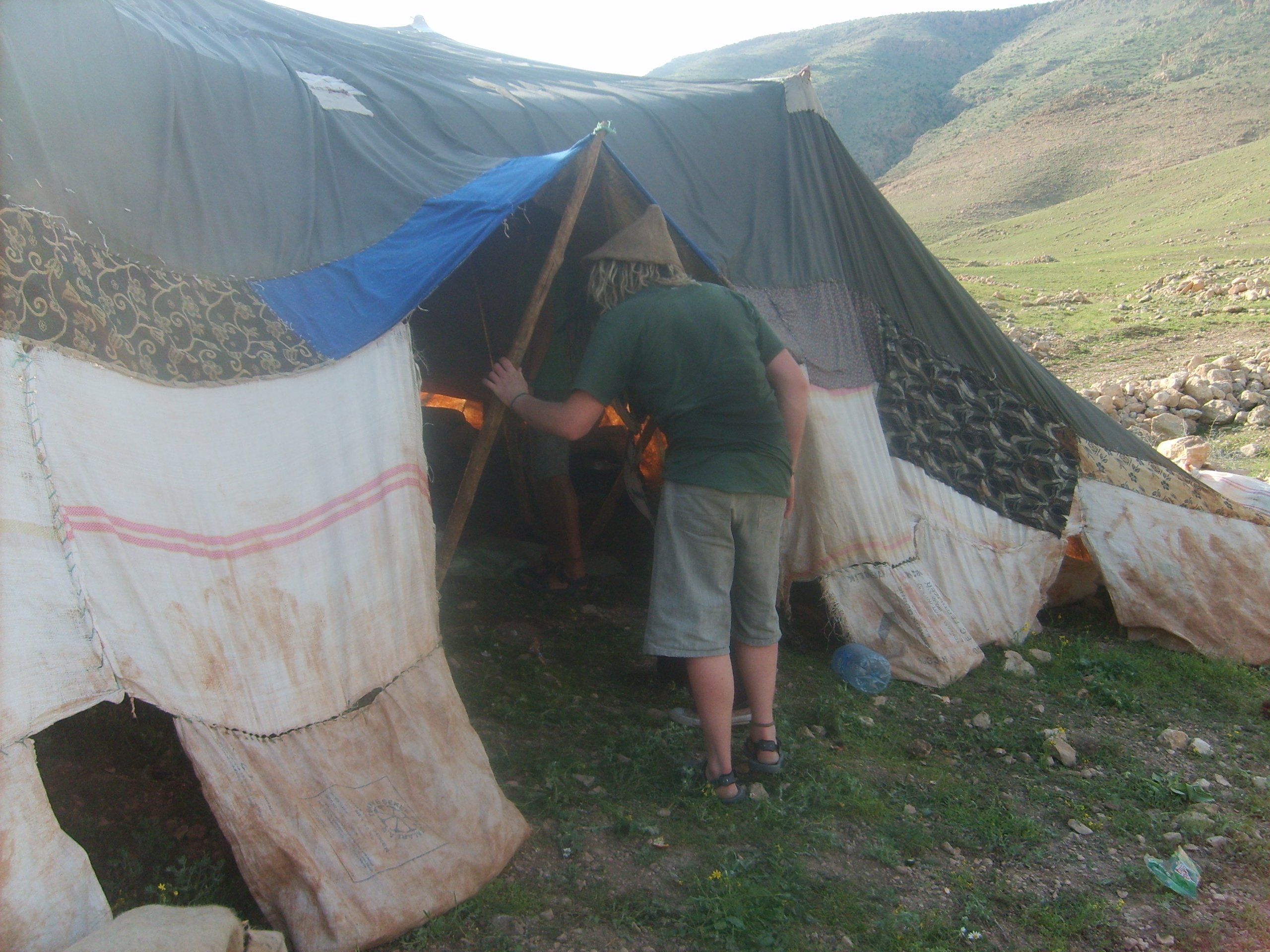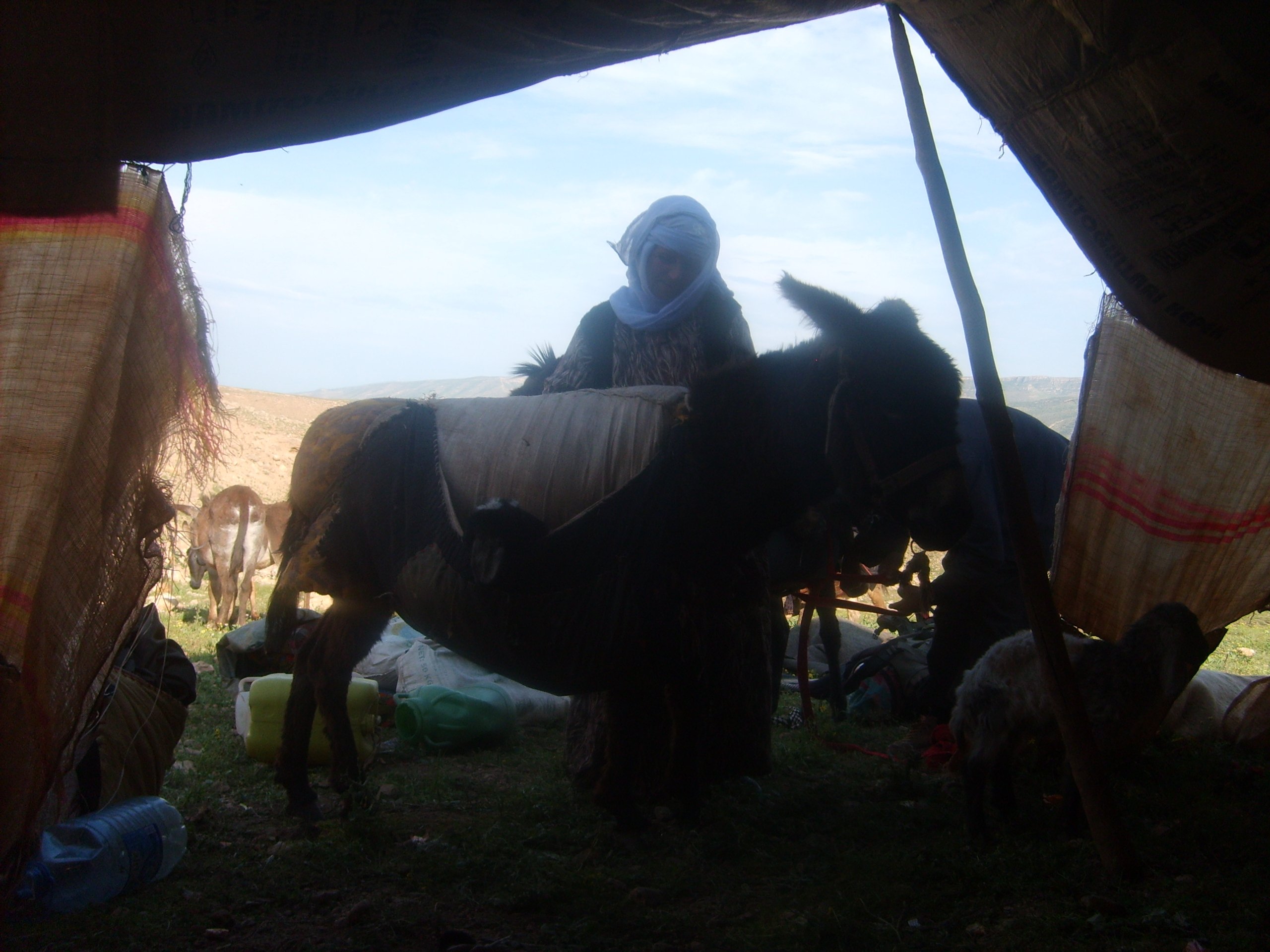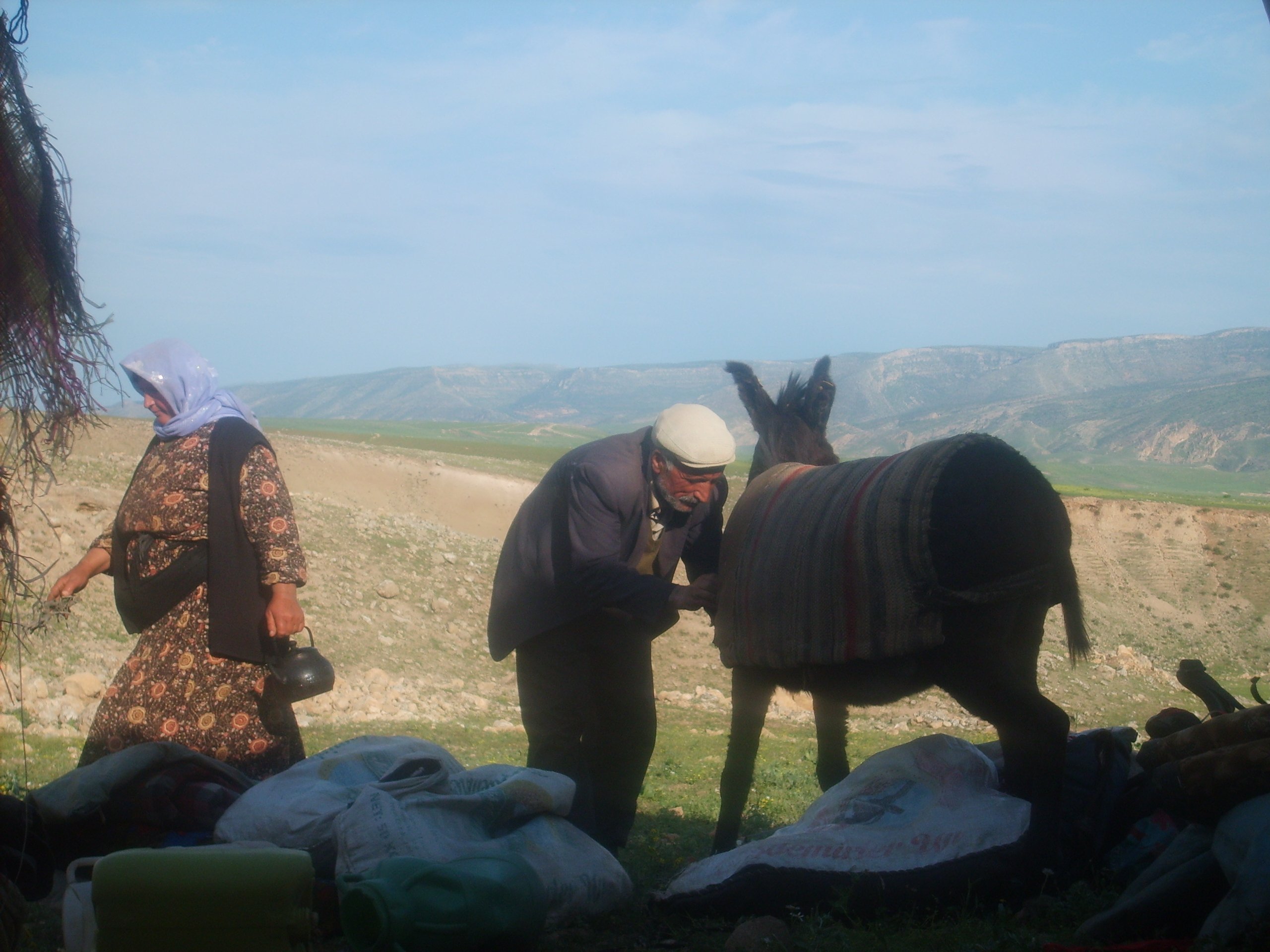 They were extremely sweet and friendly, and the kids seemed so happy, playing around, helping or watching the parents work. The beauty of simple life and big family.
I am so thankful whenever I am gifted with the opportunity to get a peak into the lives of simple nomad people that seem to still live in a harmonic way with the seasons and natural world.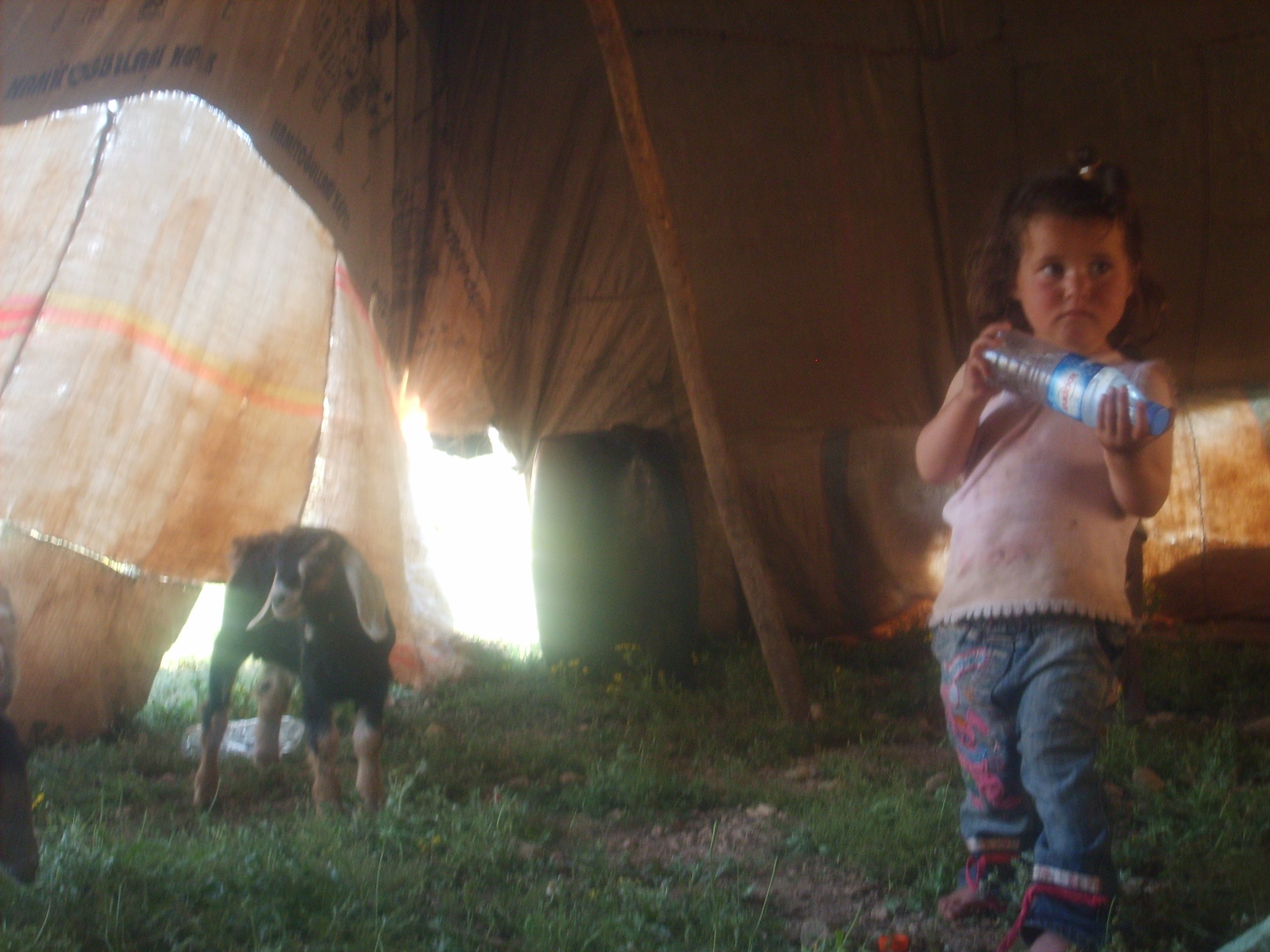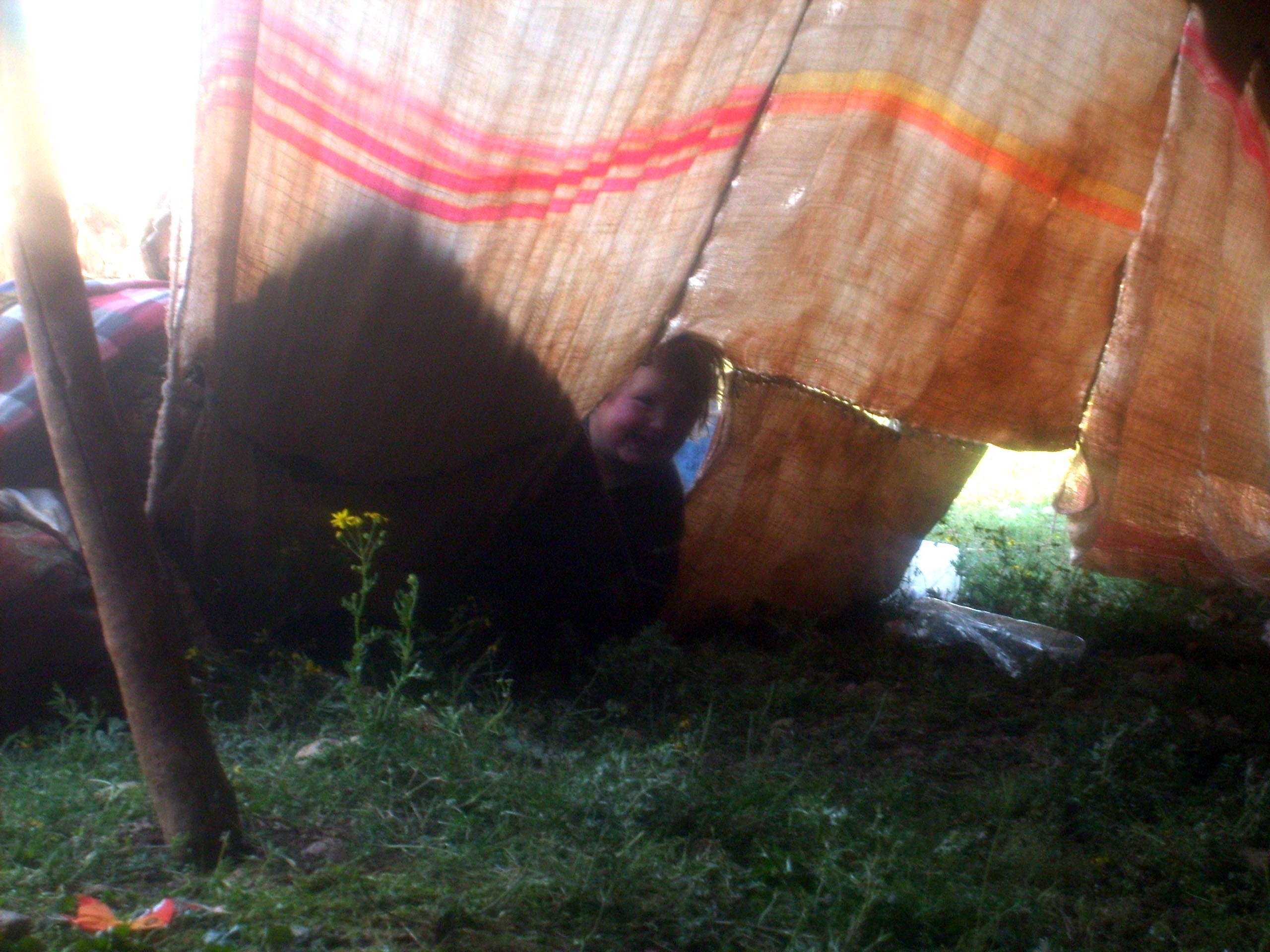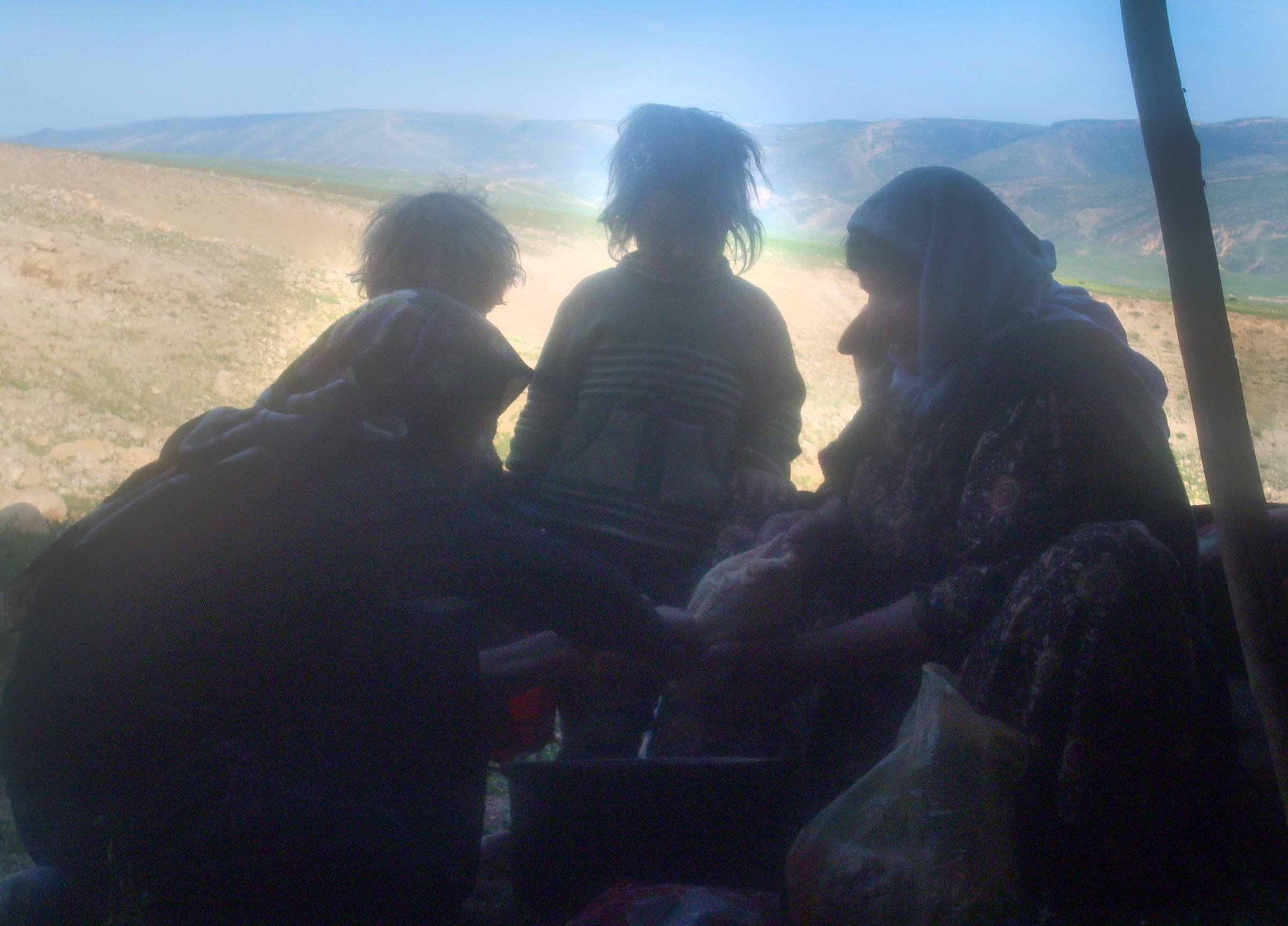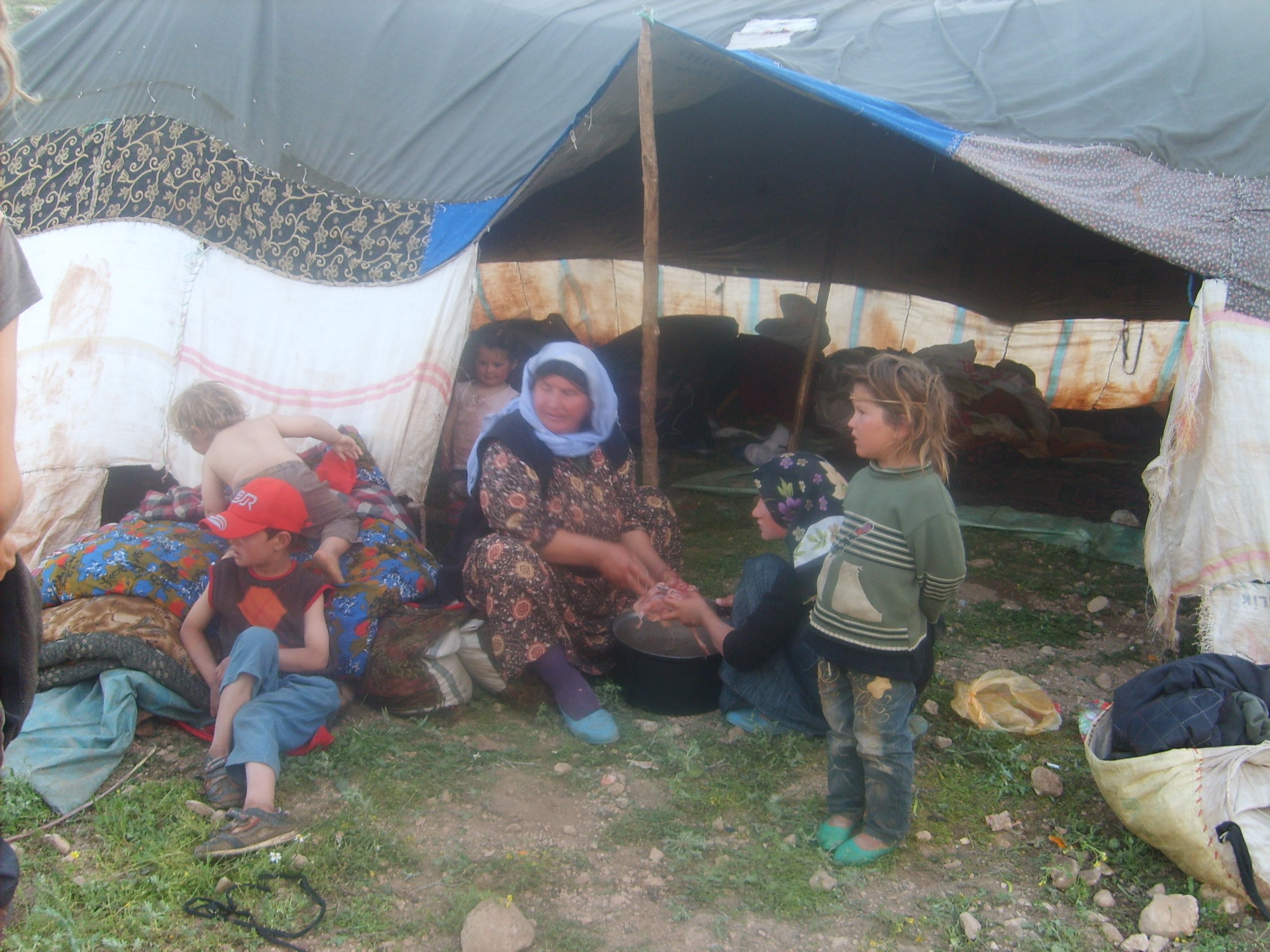 As we left we had to laugh of the grandpa who had left the company, to go rest.. in a bag! Very difficult to see on this picture, but his feet are sticking out of the green bag in the front.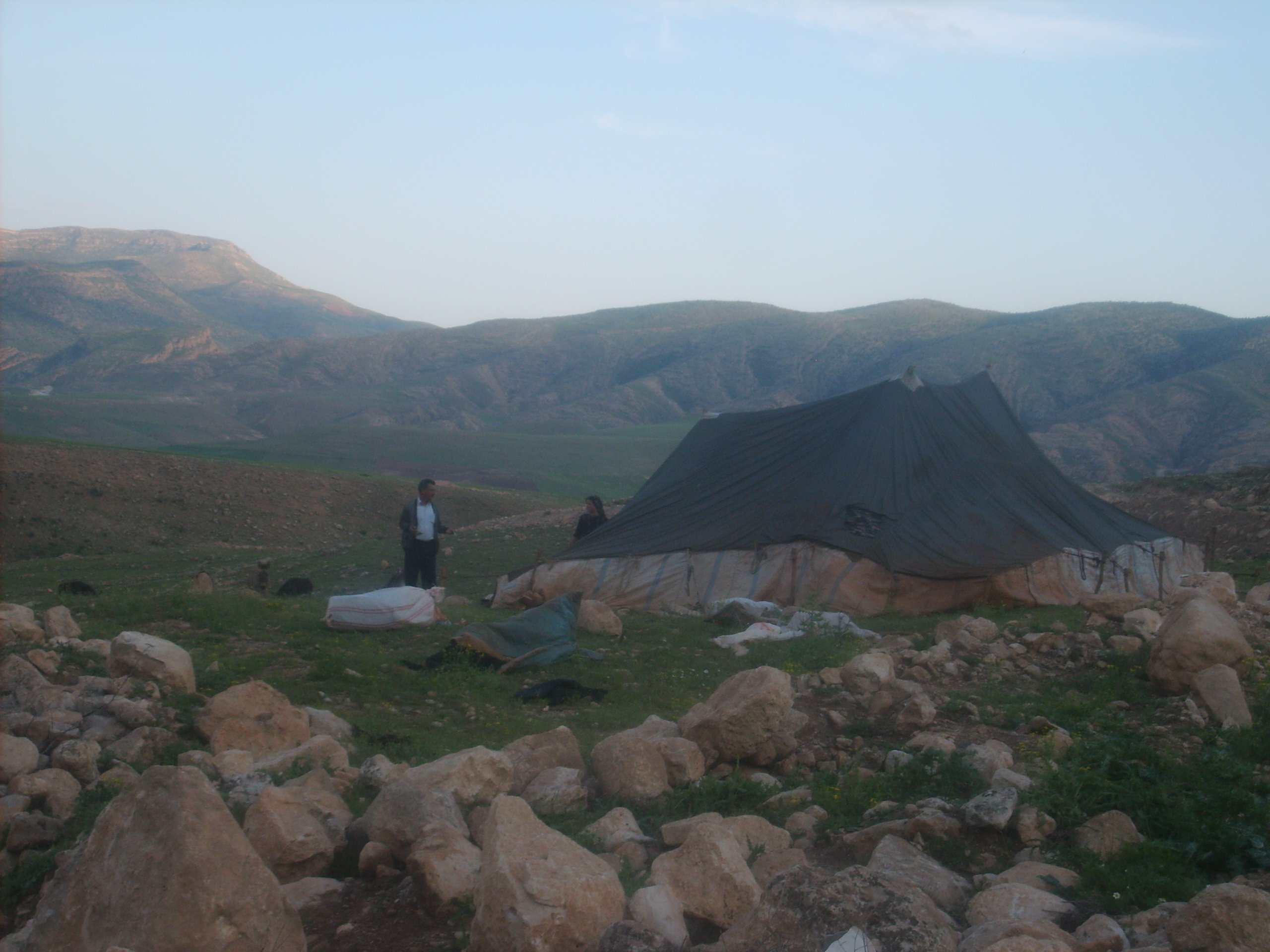 We passed by a stream with fresh water crabs, which is supposed to signify very pure water, so we were happy to find the spring and fill up our water bottles.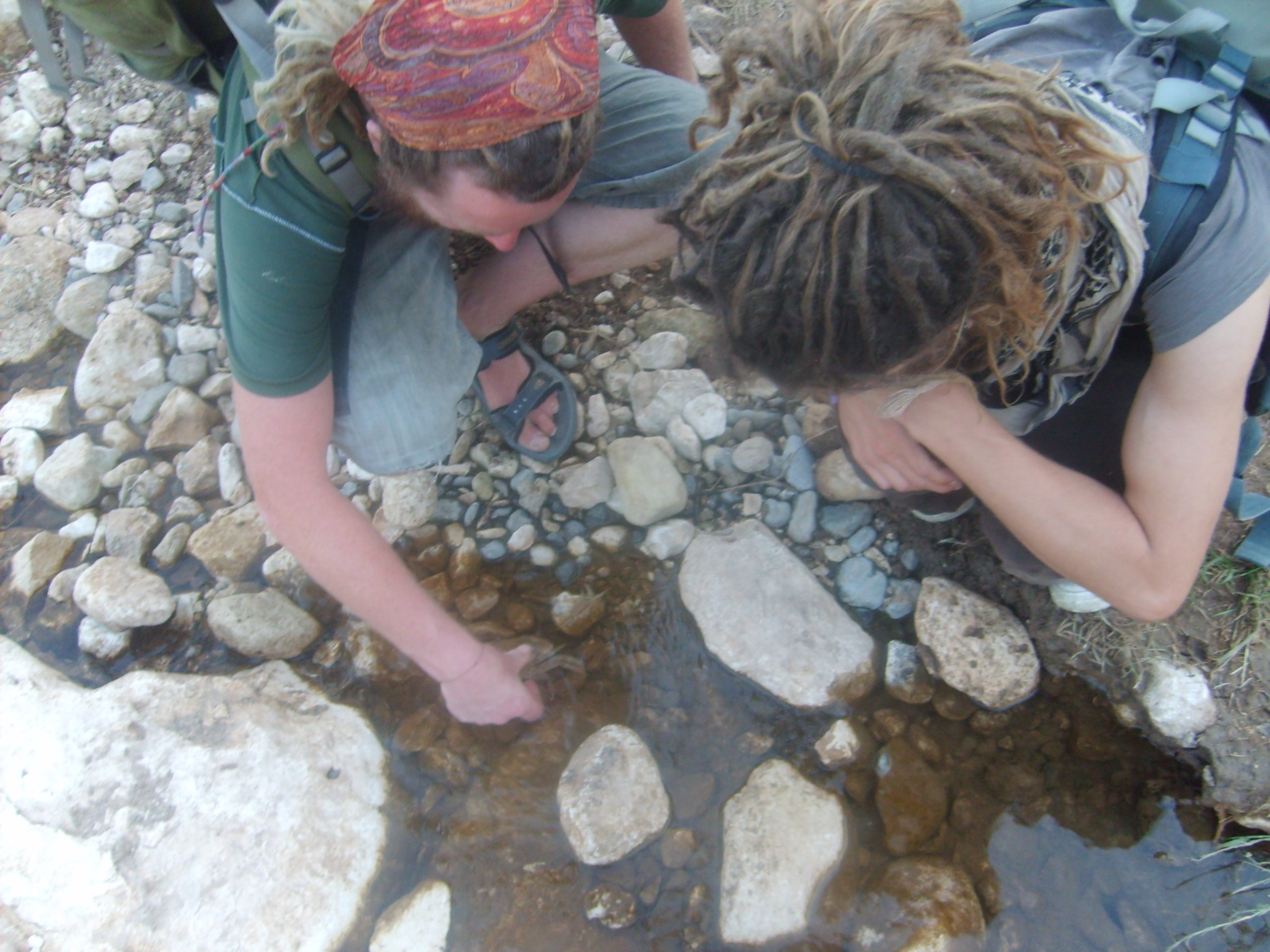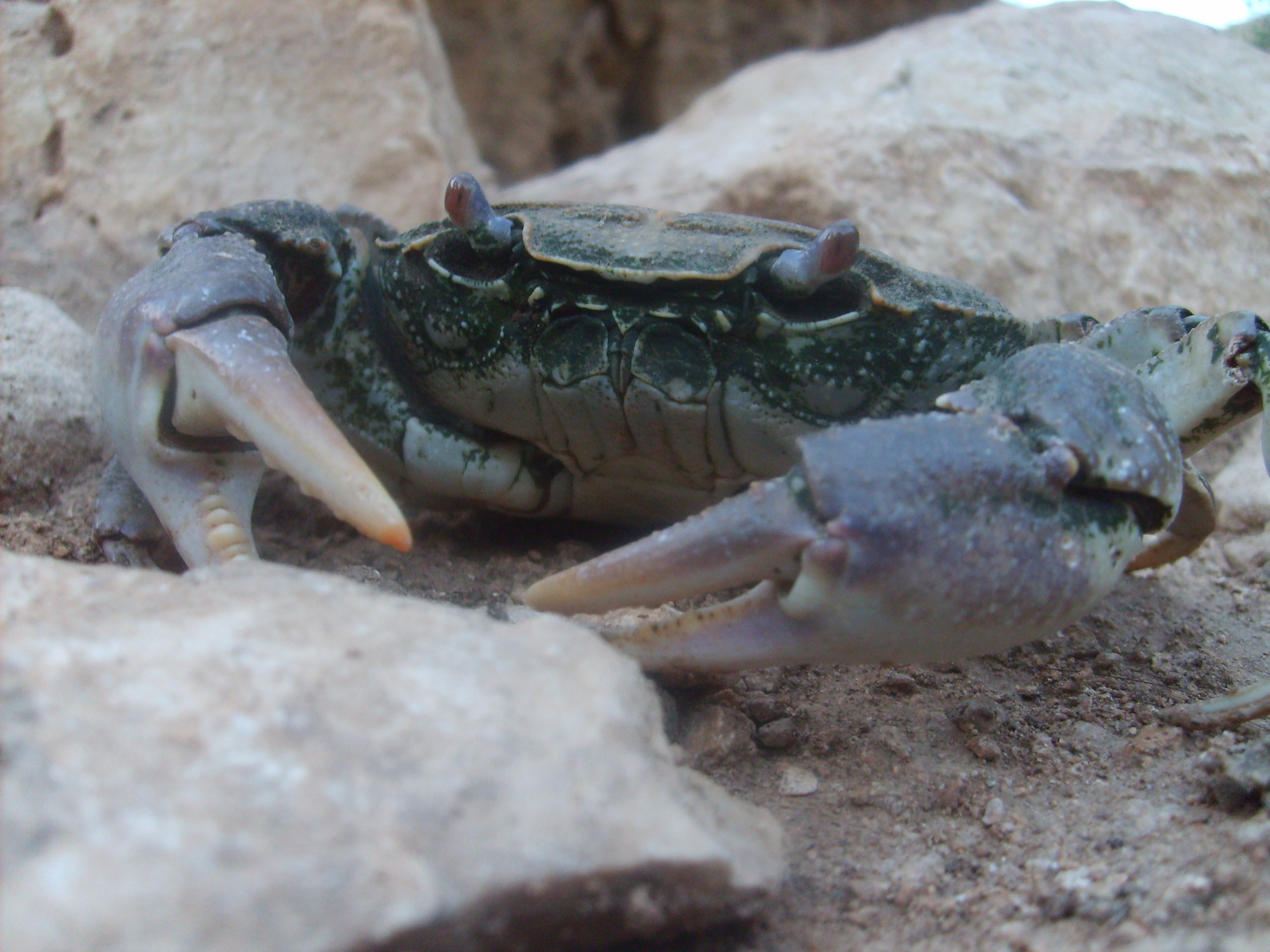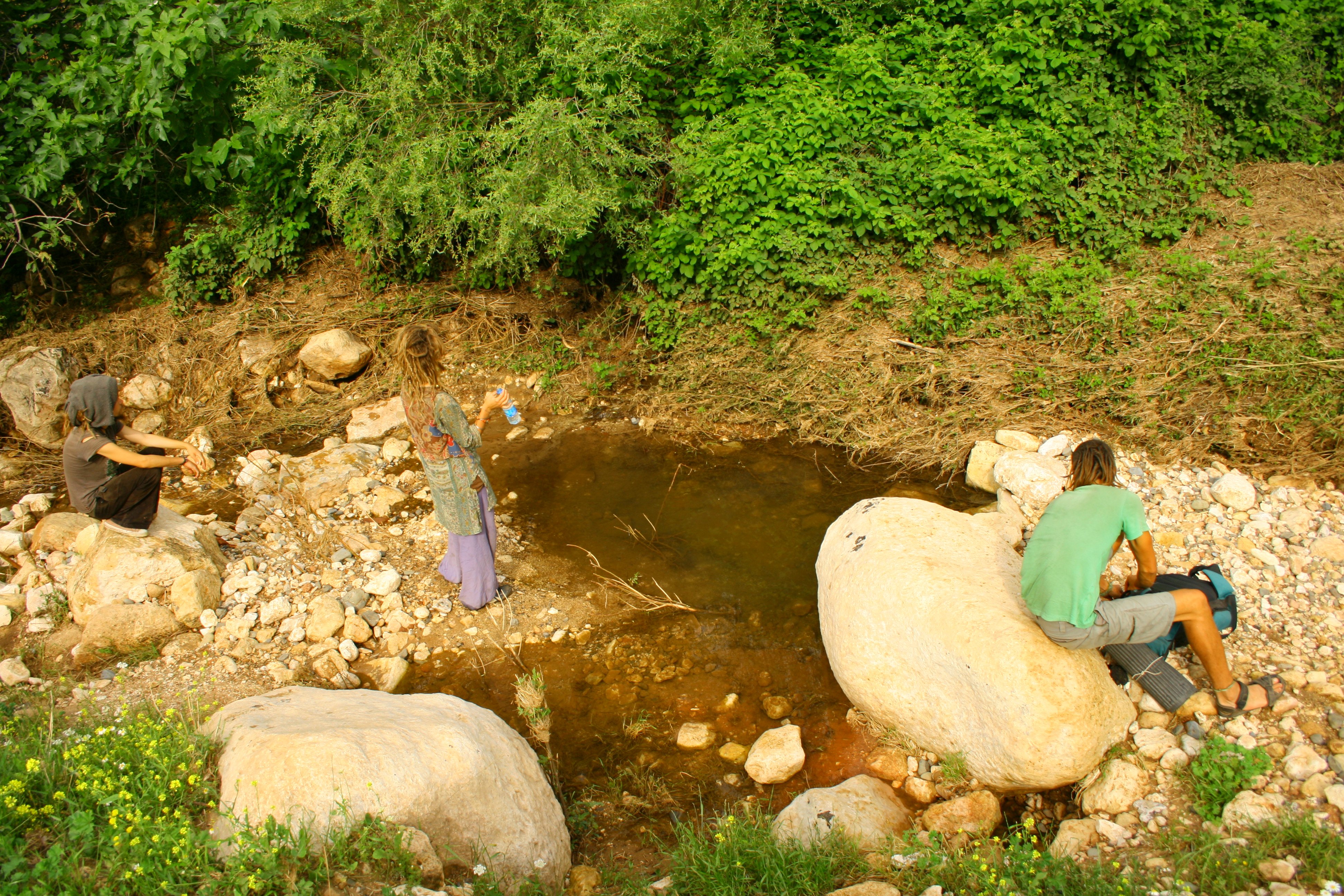 We spend the night by a tree near the creek.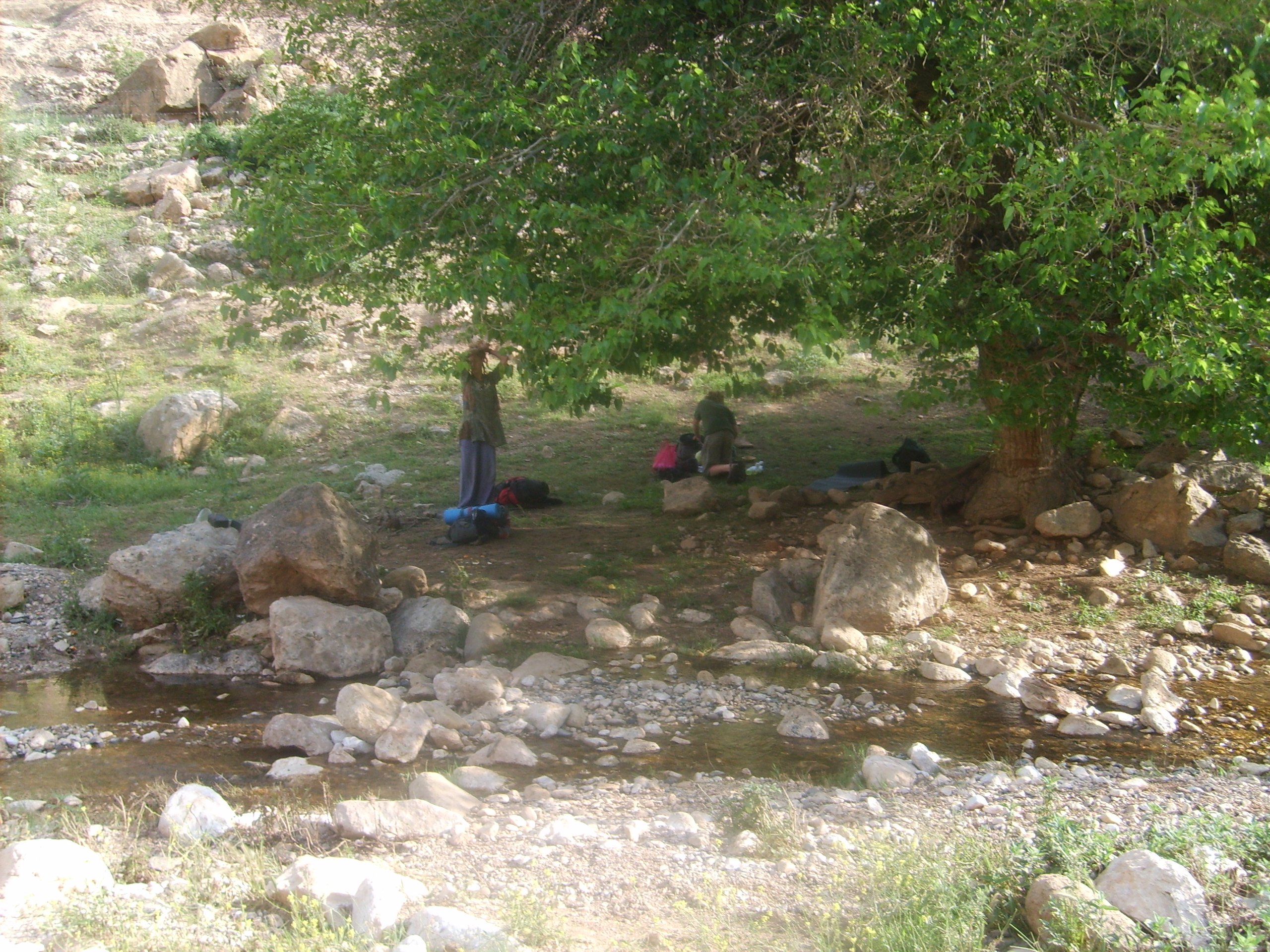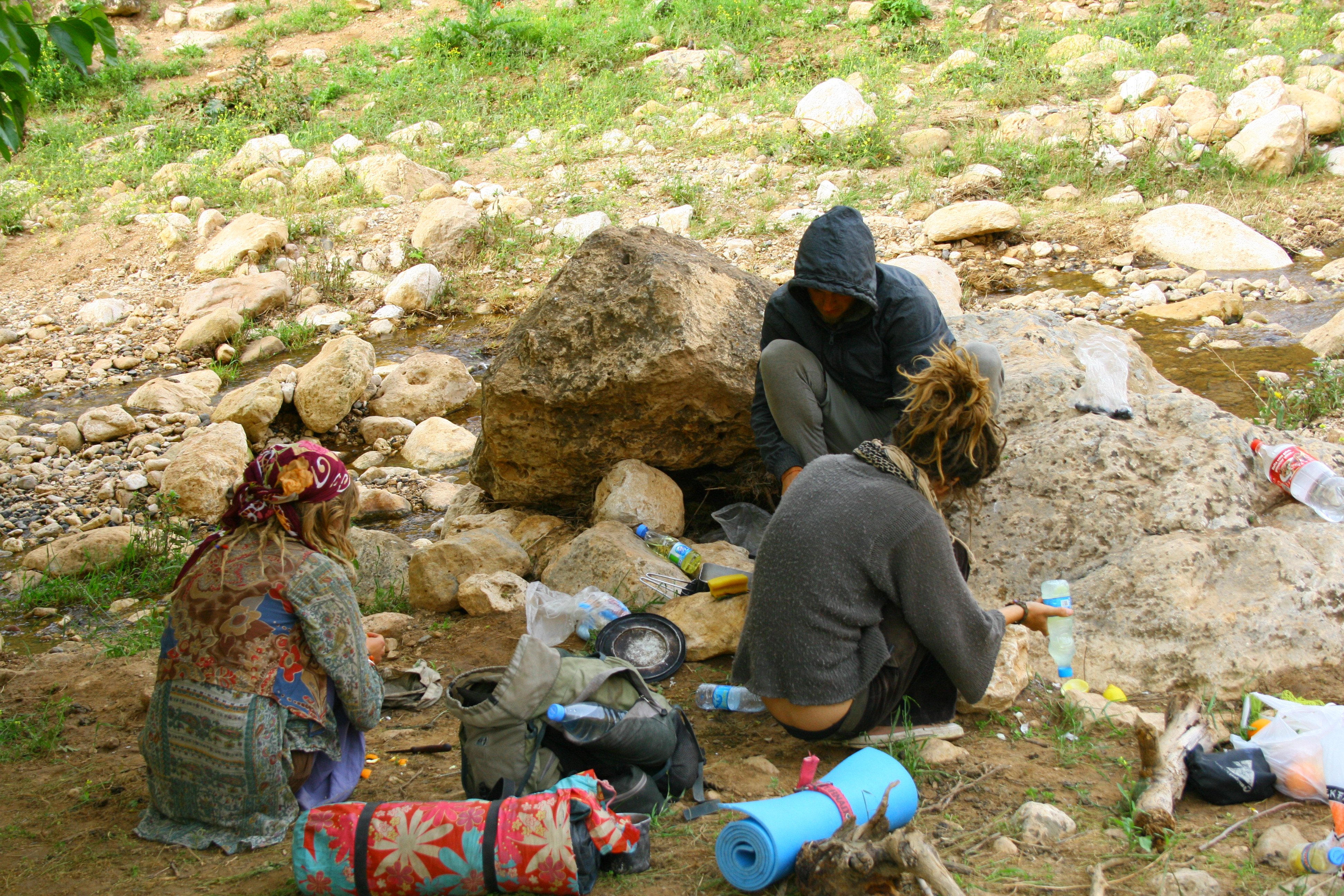 We climbed to the top of the plateau.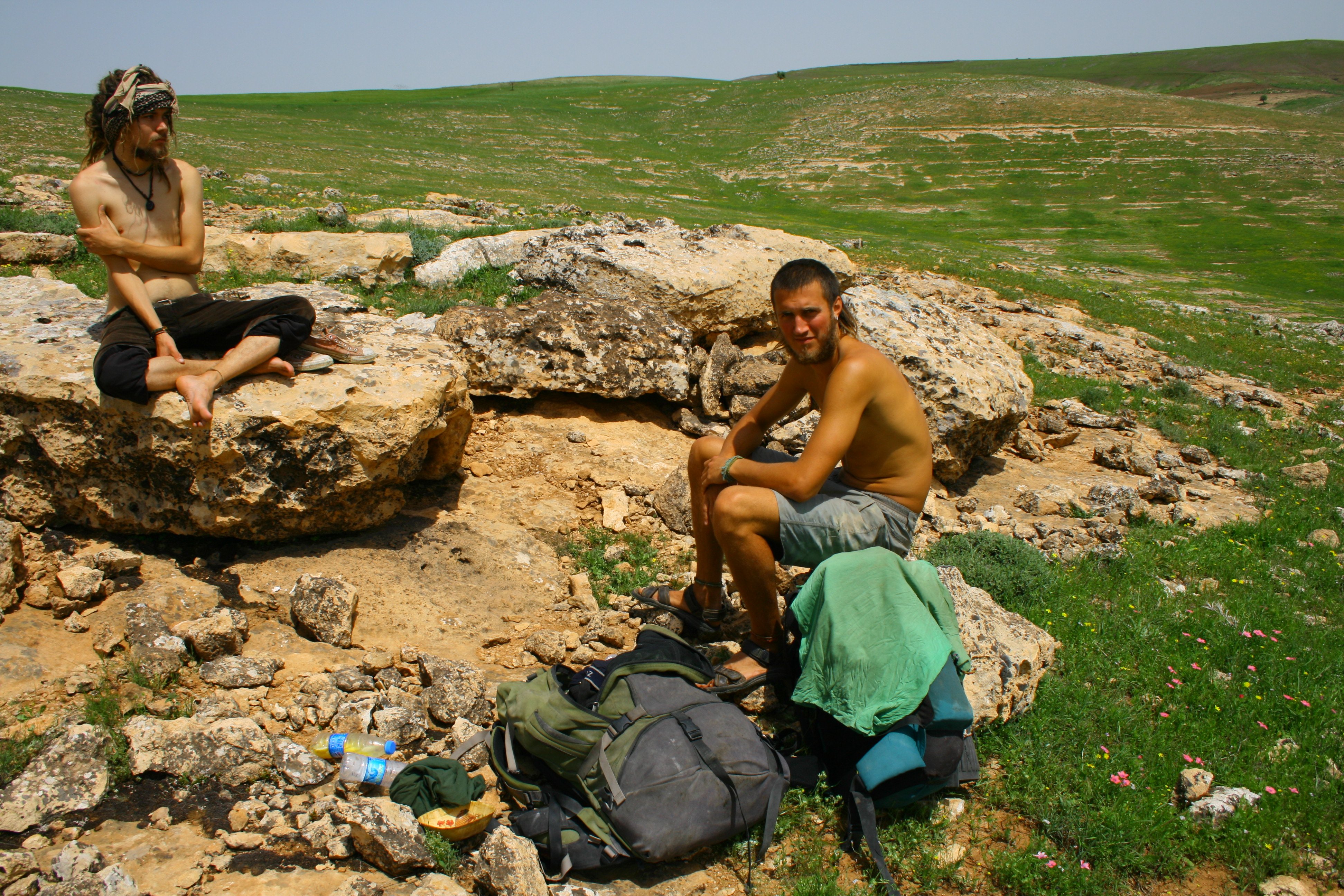 And then I tried to have a nap before approaching the first village we got to, but we were soon surrounded by curious children!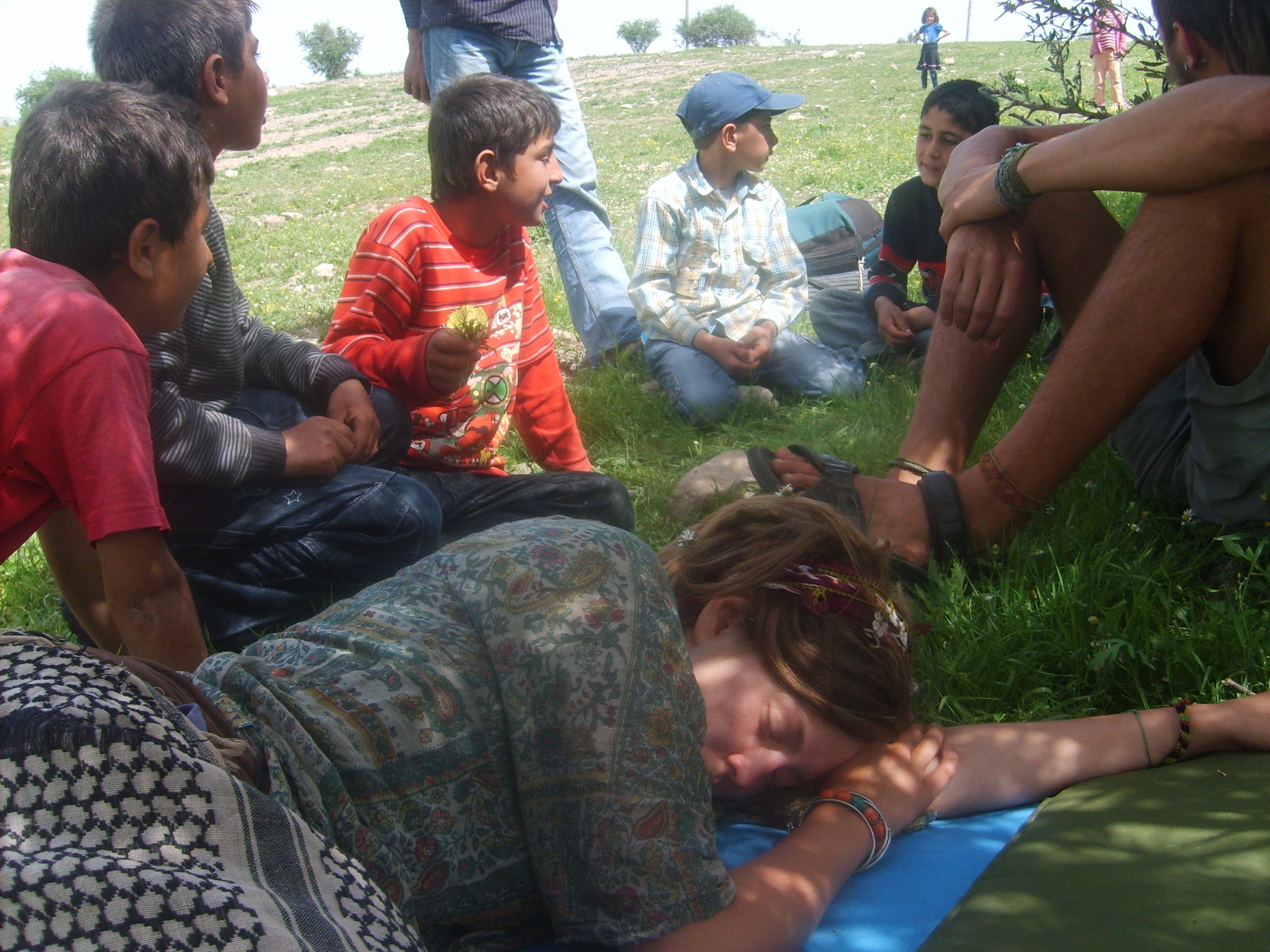 This was a very interesting village. The villagers were very happy to see us turn out of nowhere and warmly welcomed us. When they heard I was from Denmark, they were very excited, since a Kurdish radio station sends from Denmark, where the Turkish censoring cannot reach them.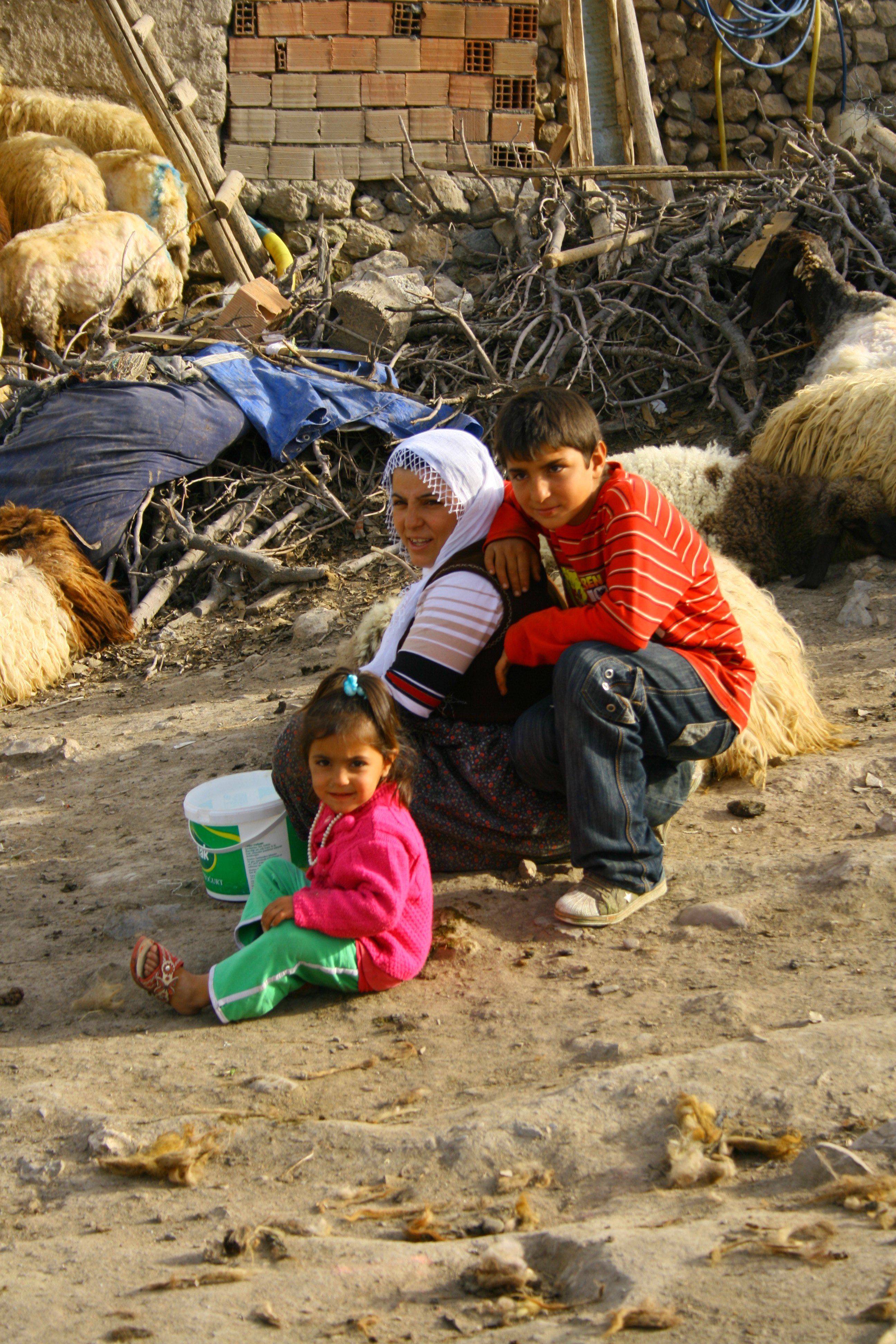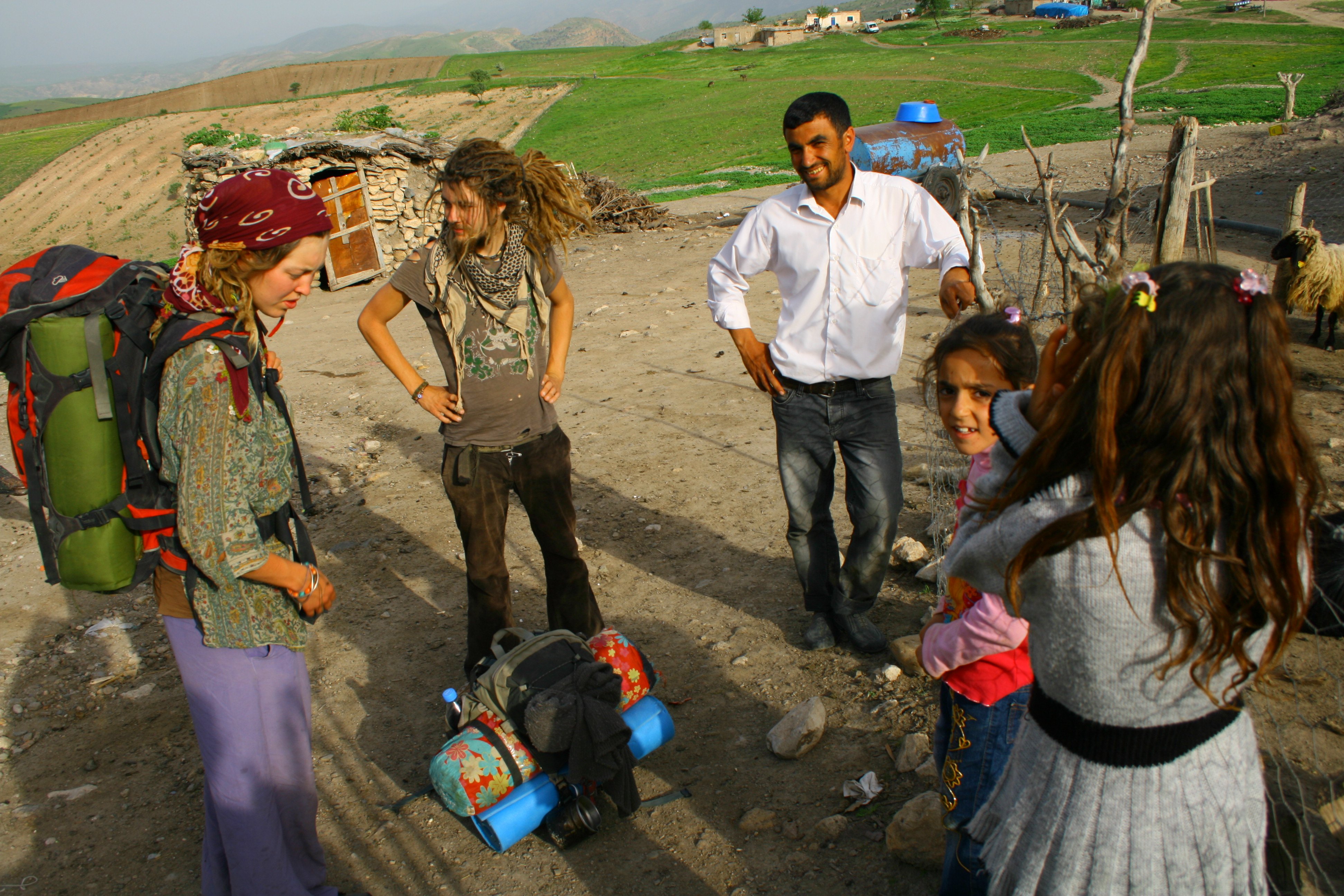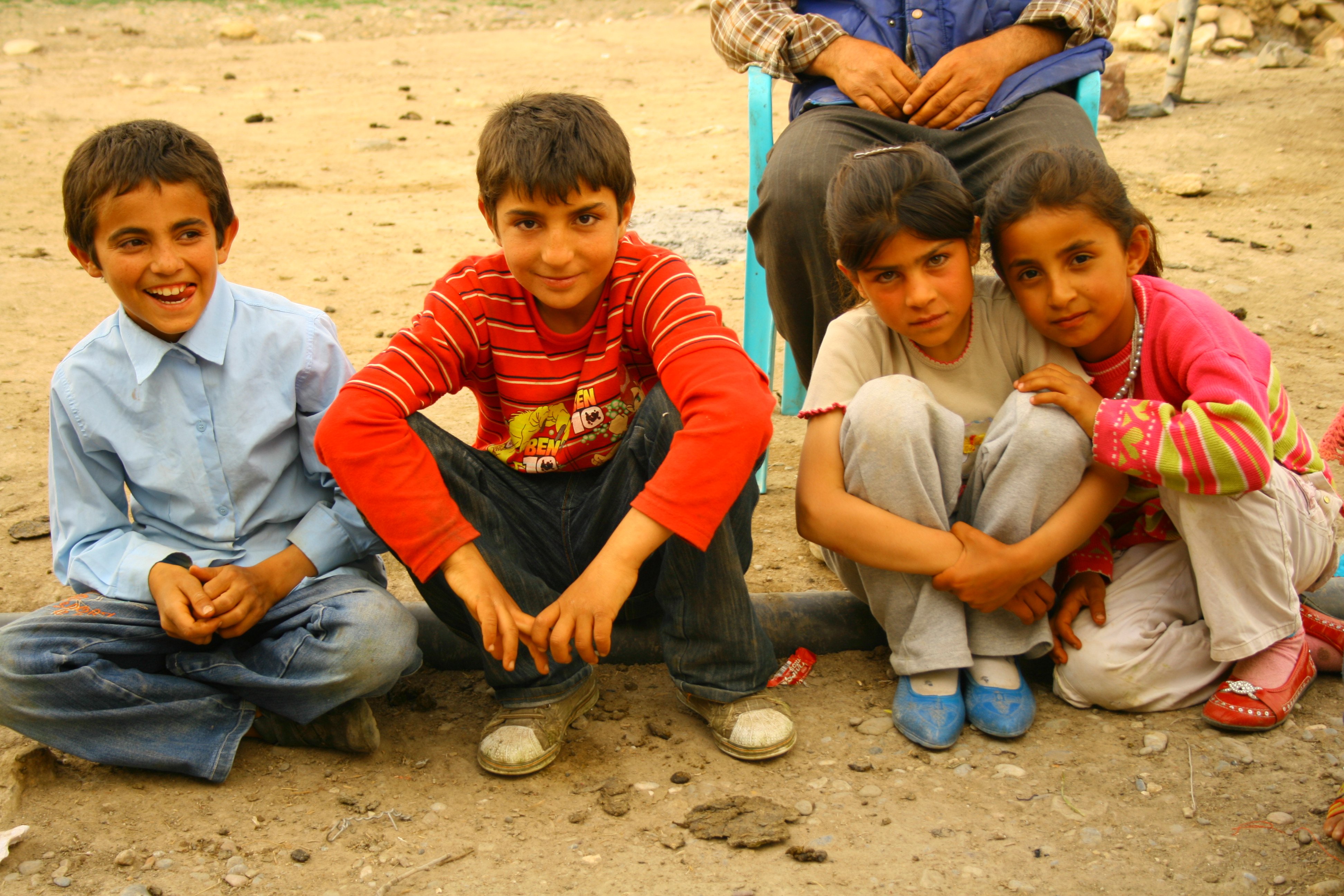 This village had no water supply, but got their water in a tank, fetched in the nearest town, with the village's tractor.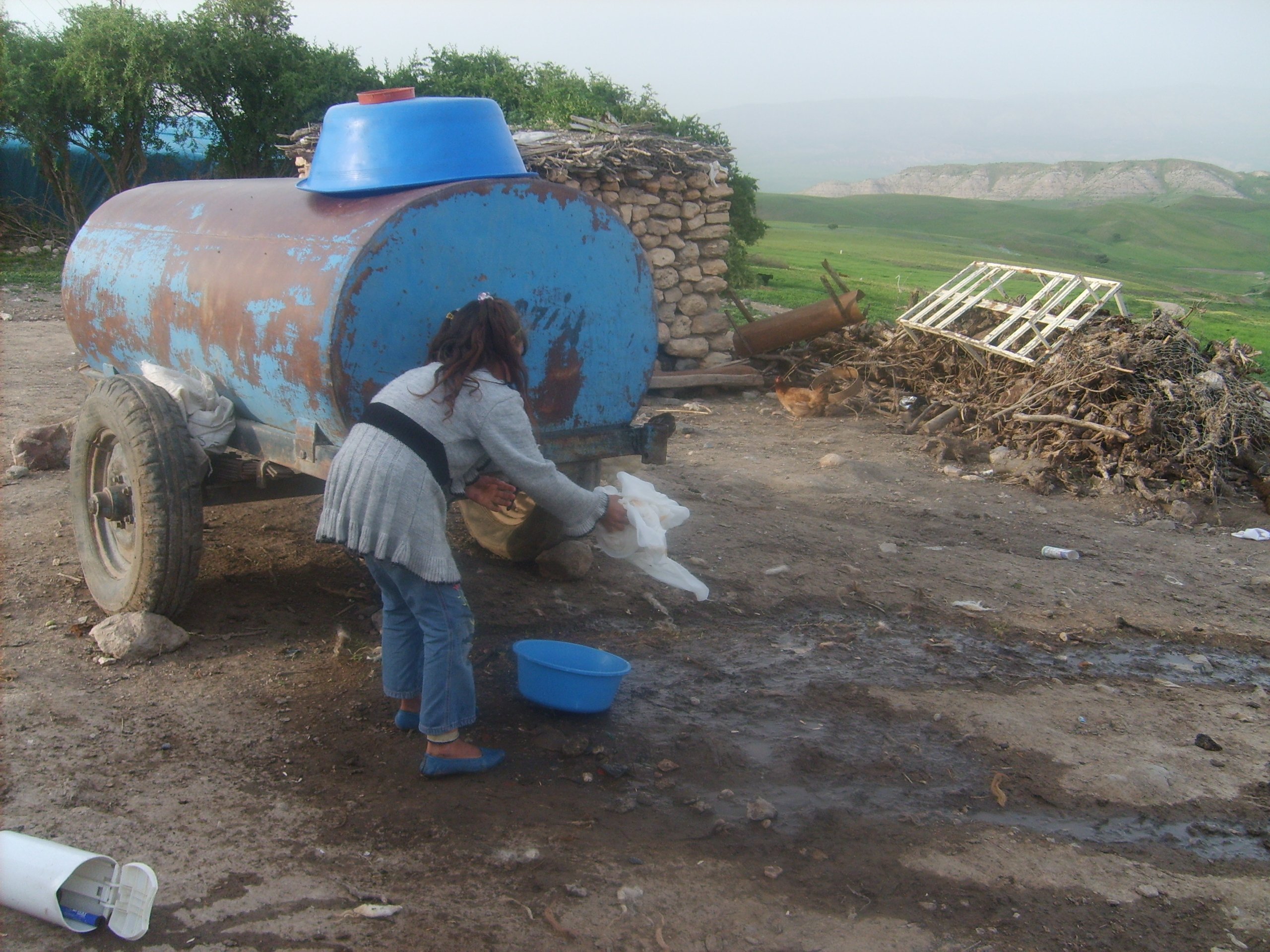 They gathered and ate the wild malva growing around the village and had sheep and goats for milk, meat and wool.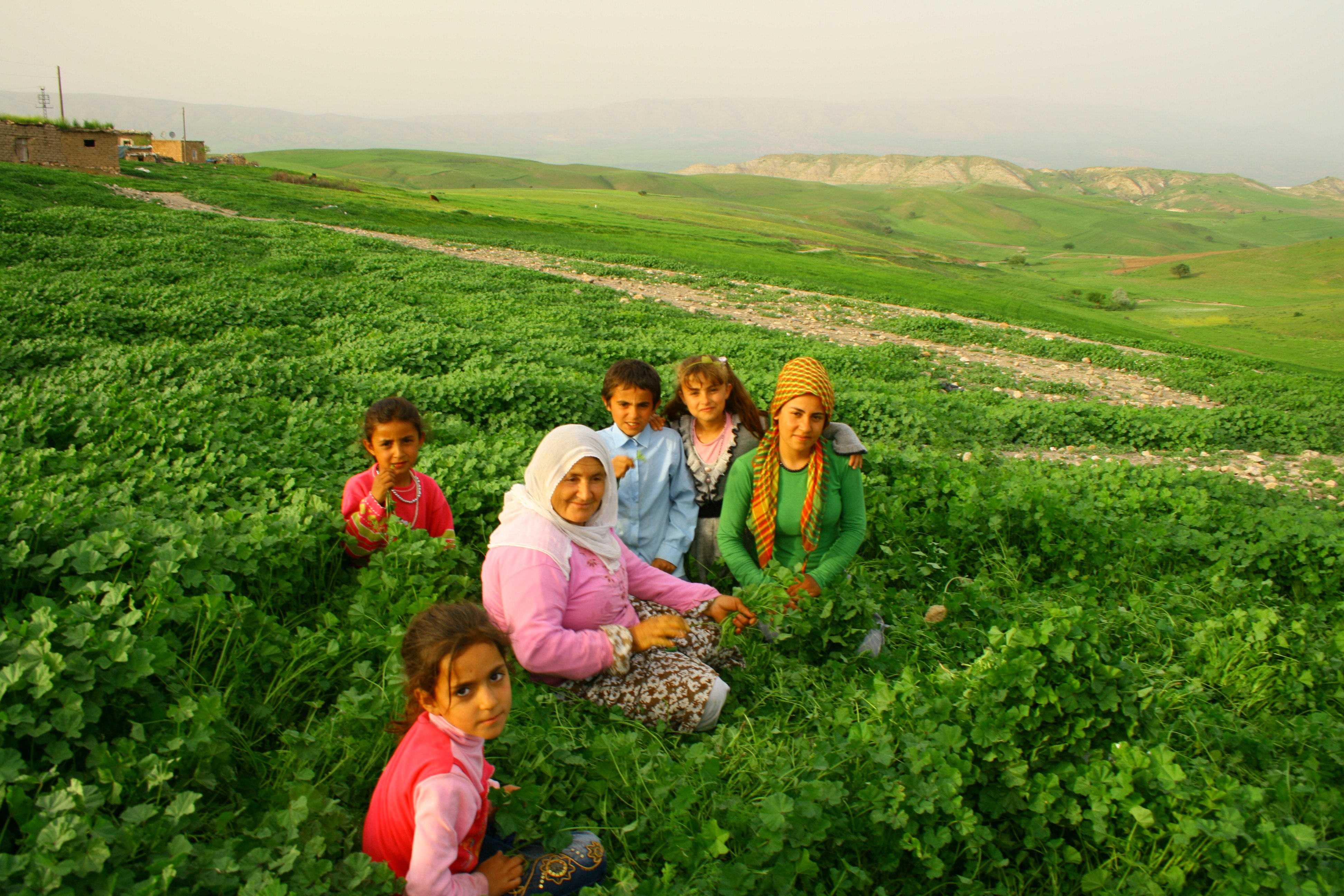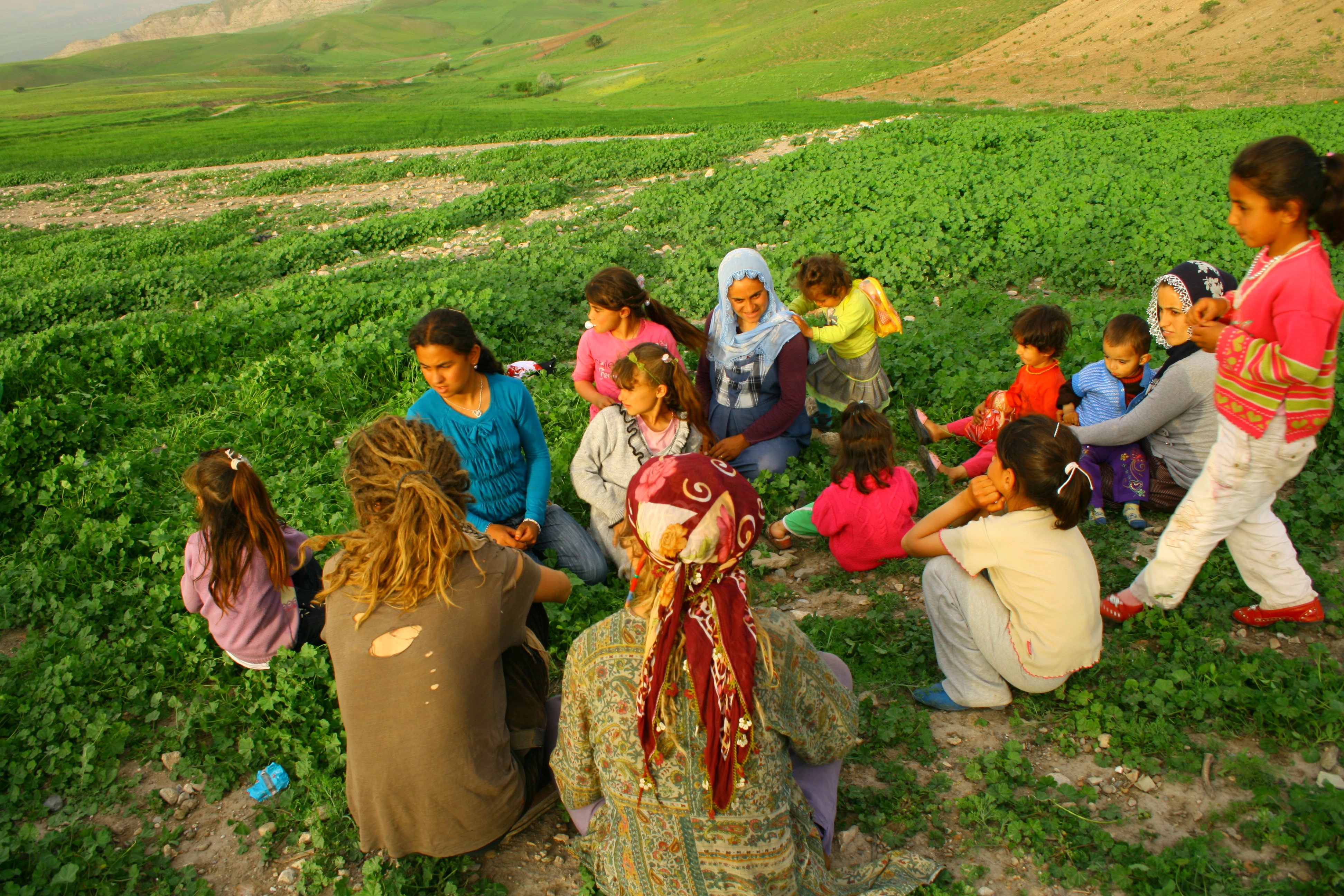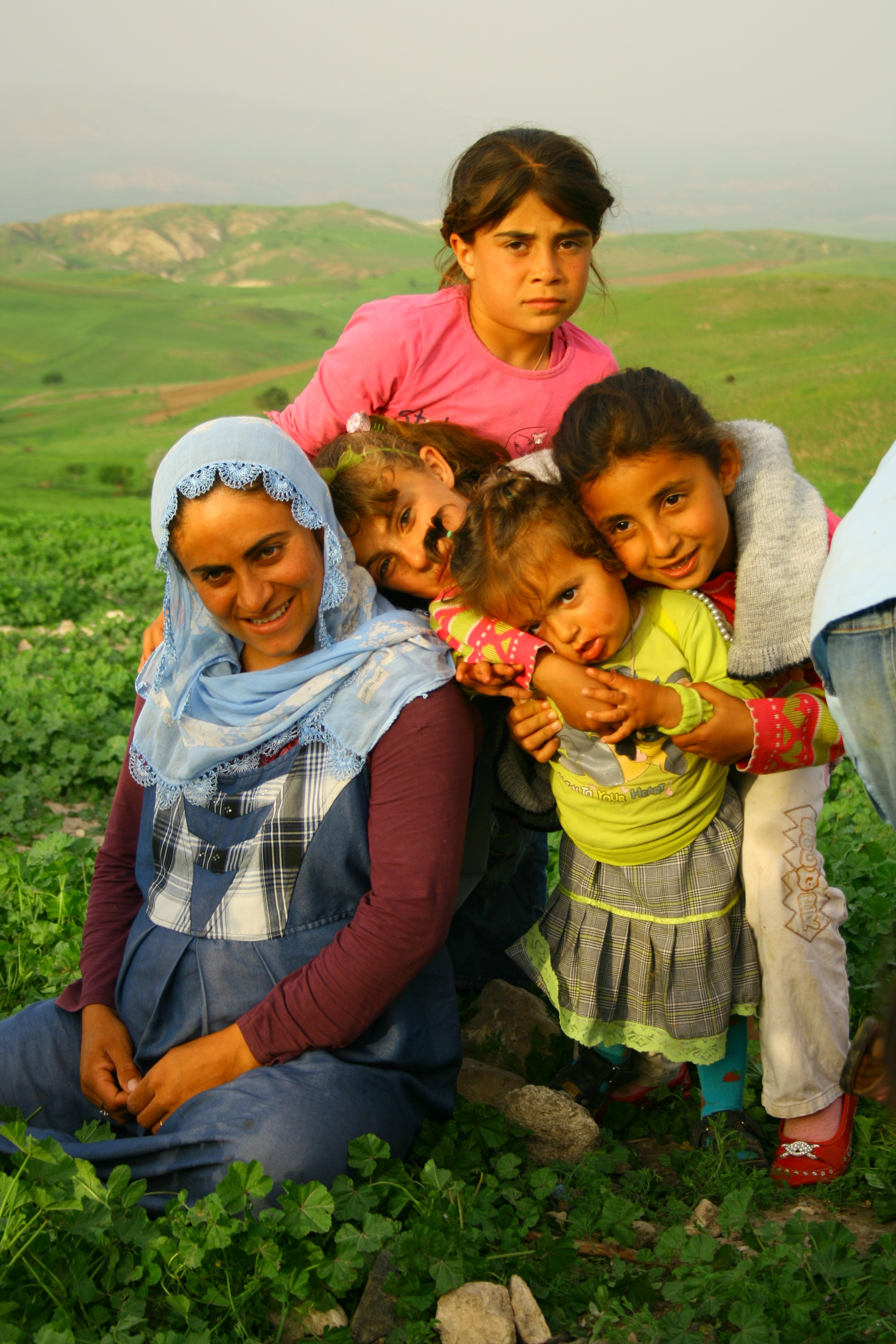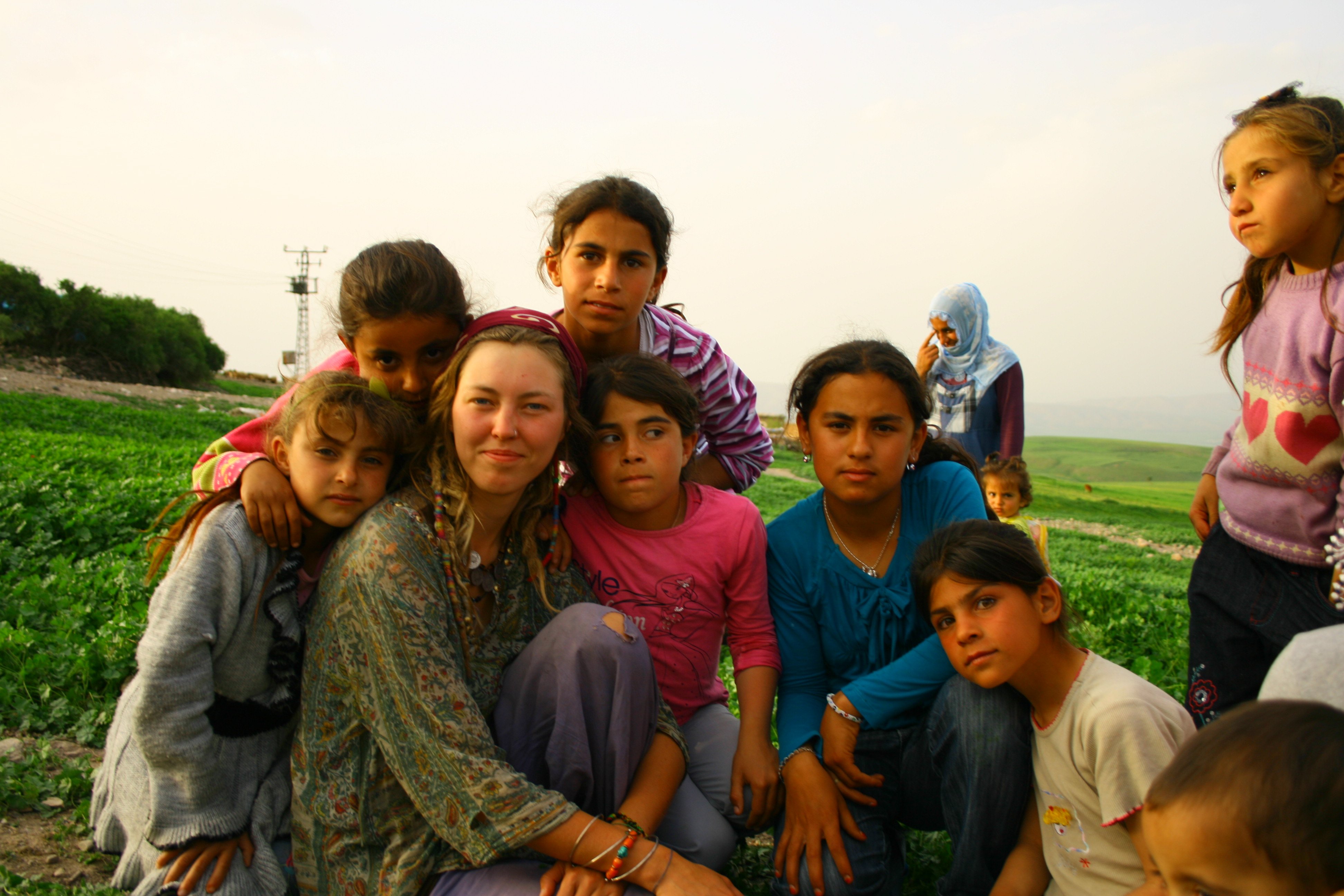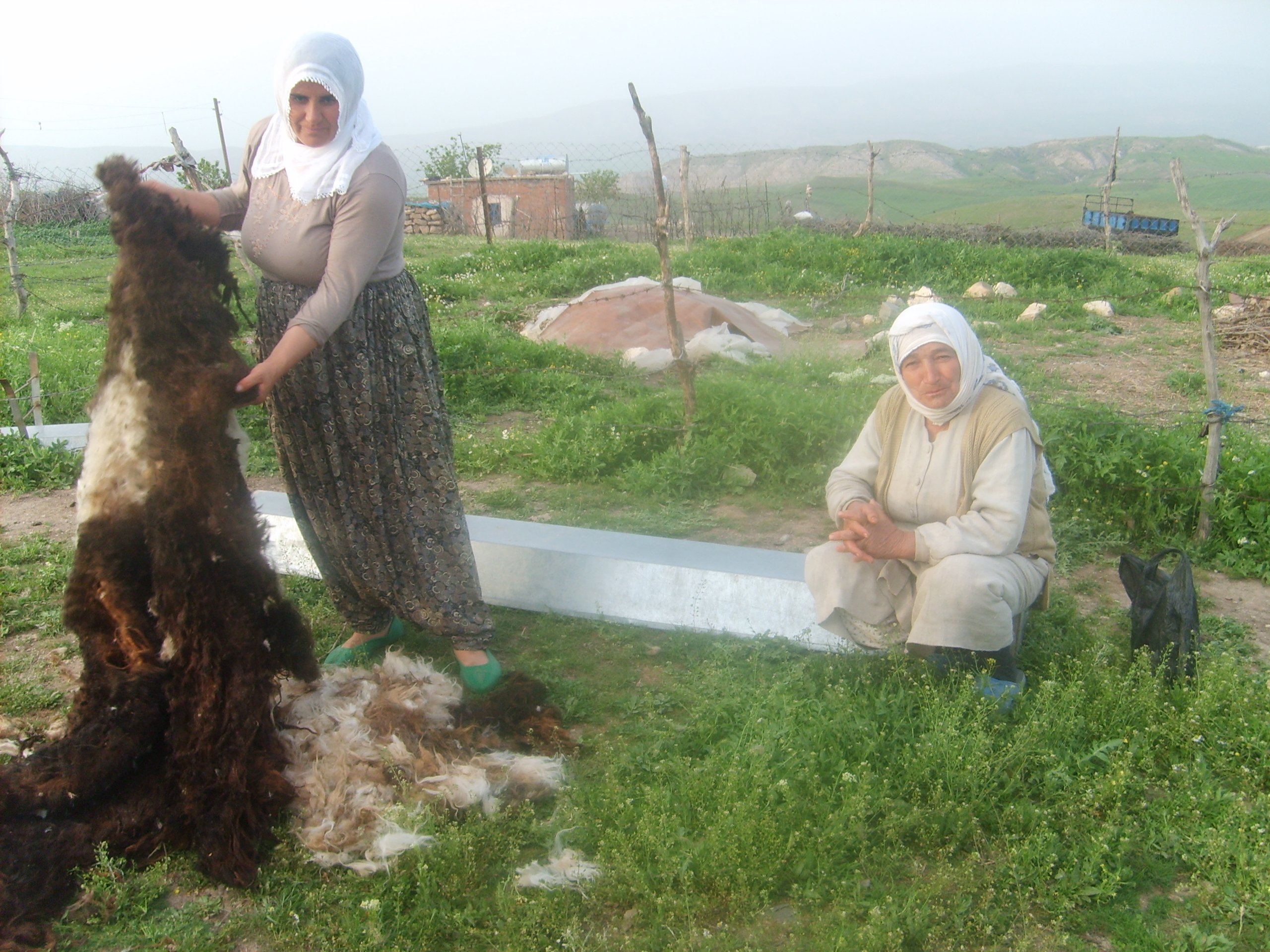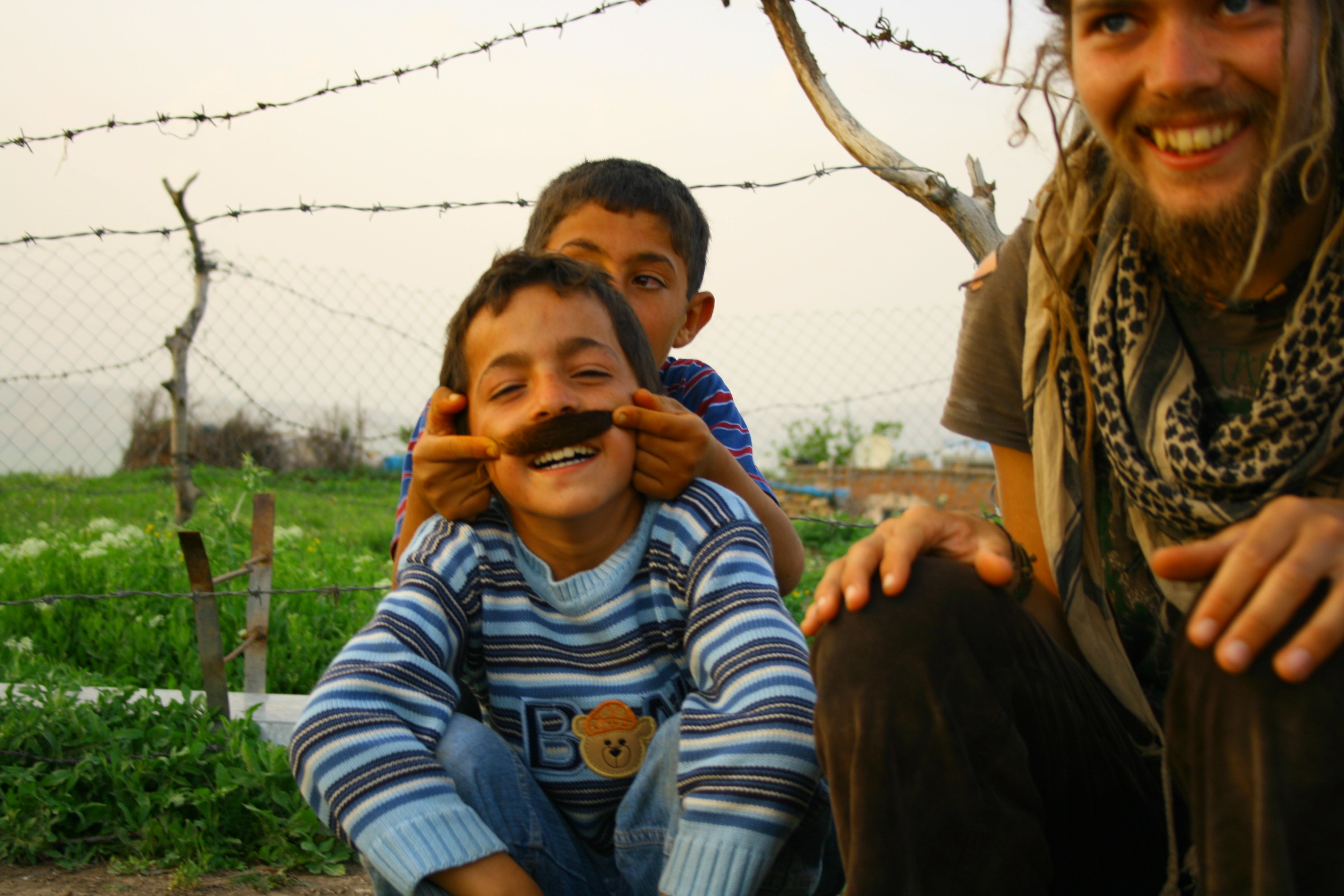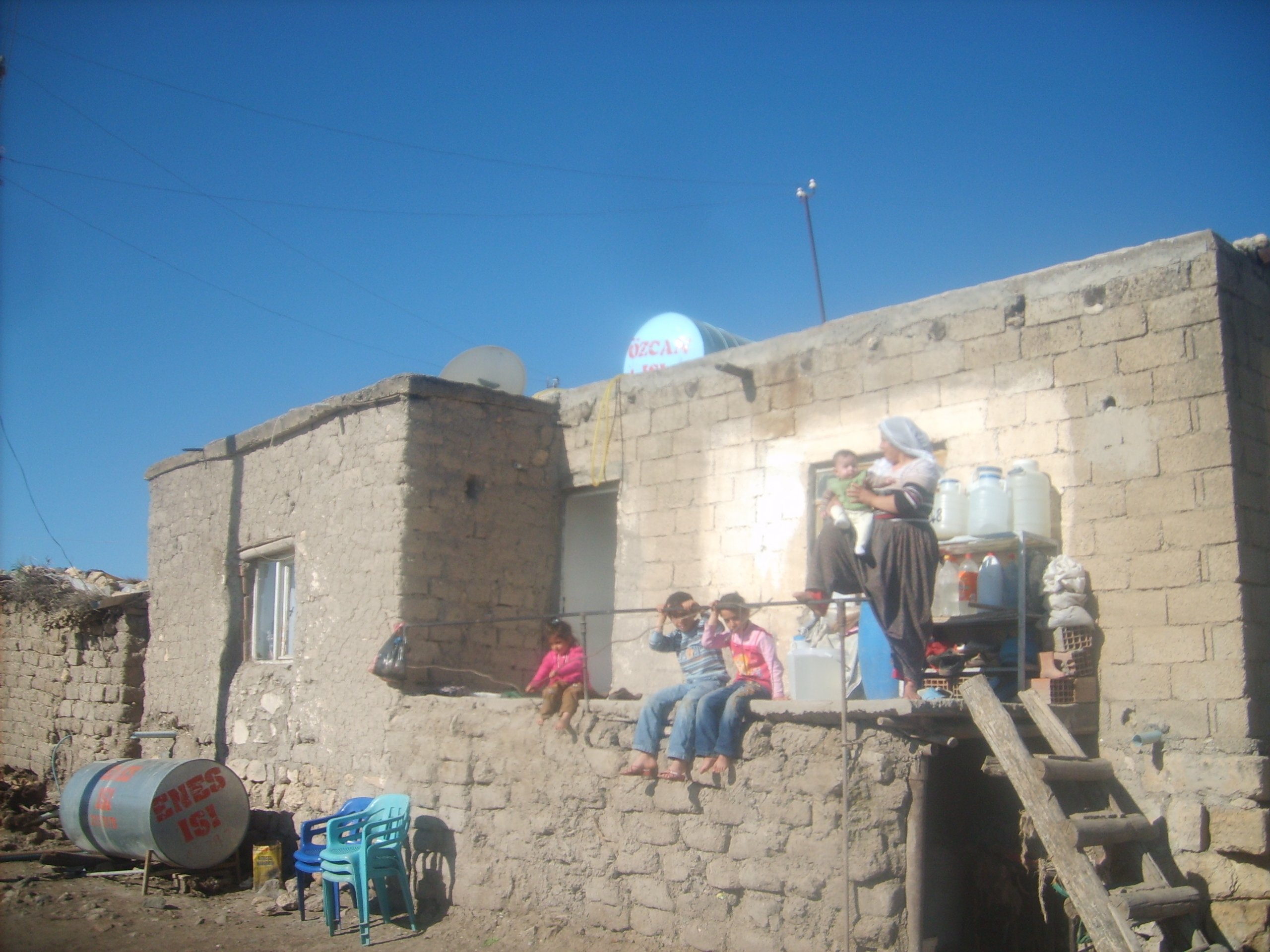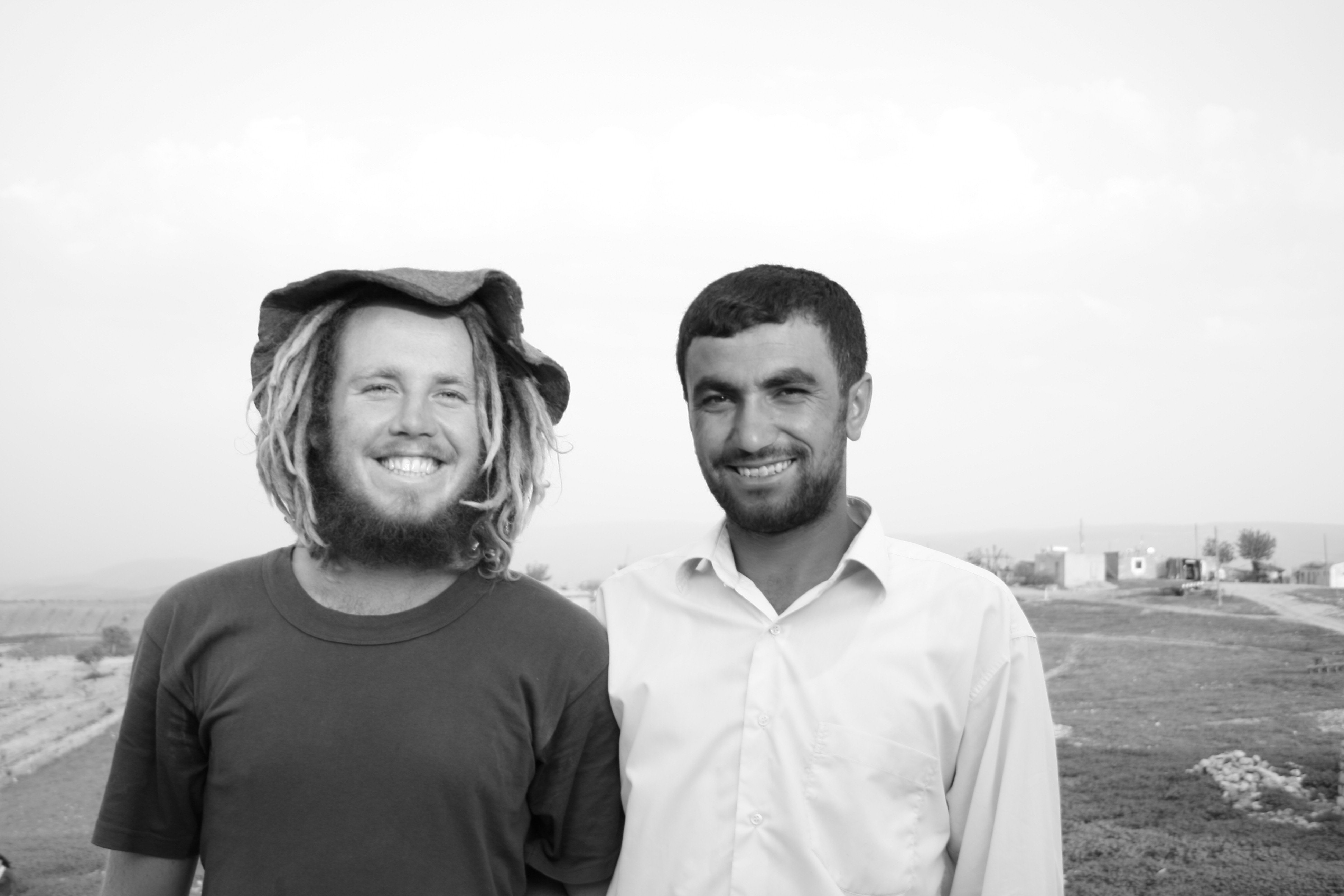 We stayed one night in the village in our tent and left the next morning with the young women and their donkeys.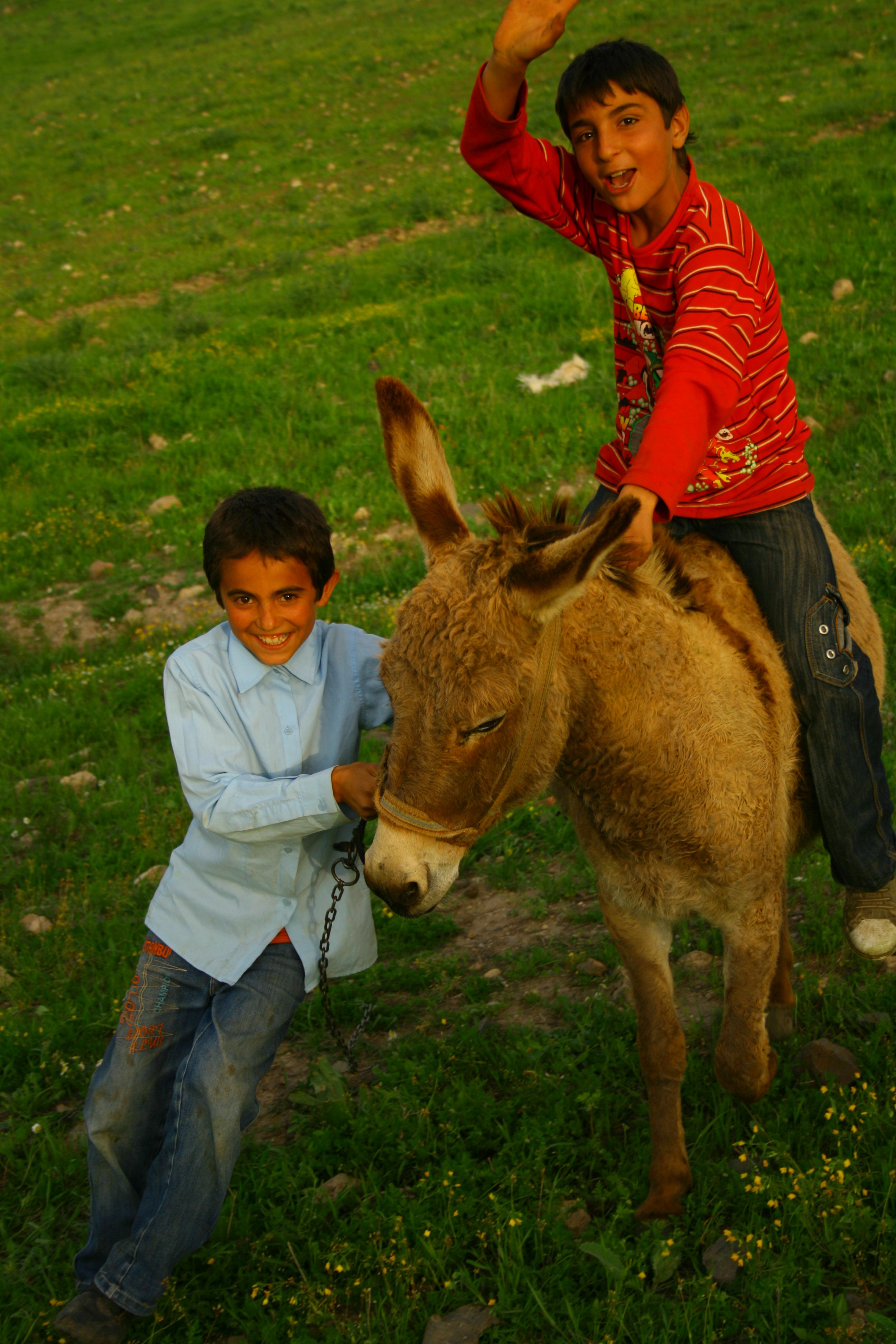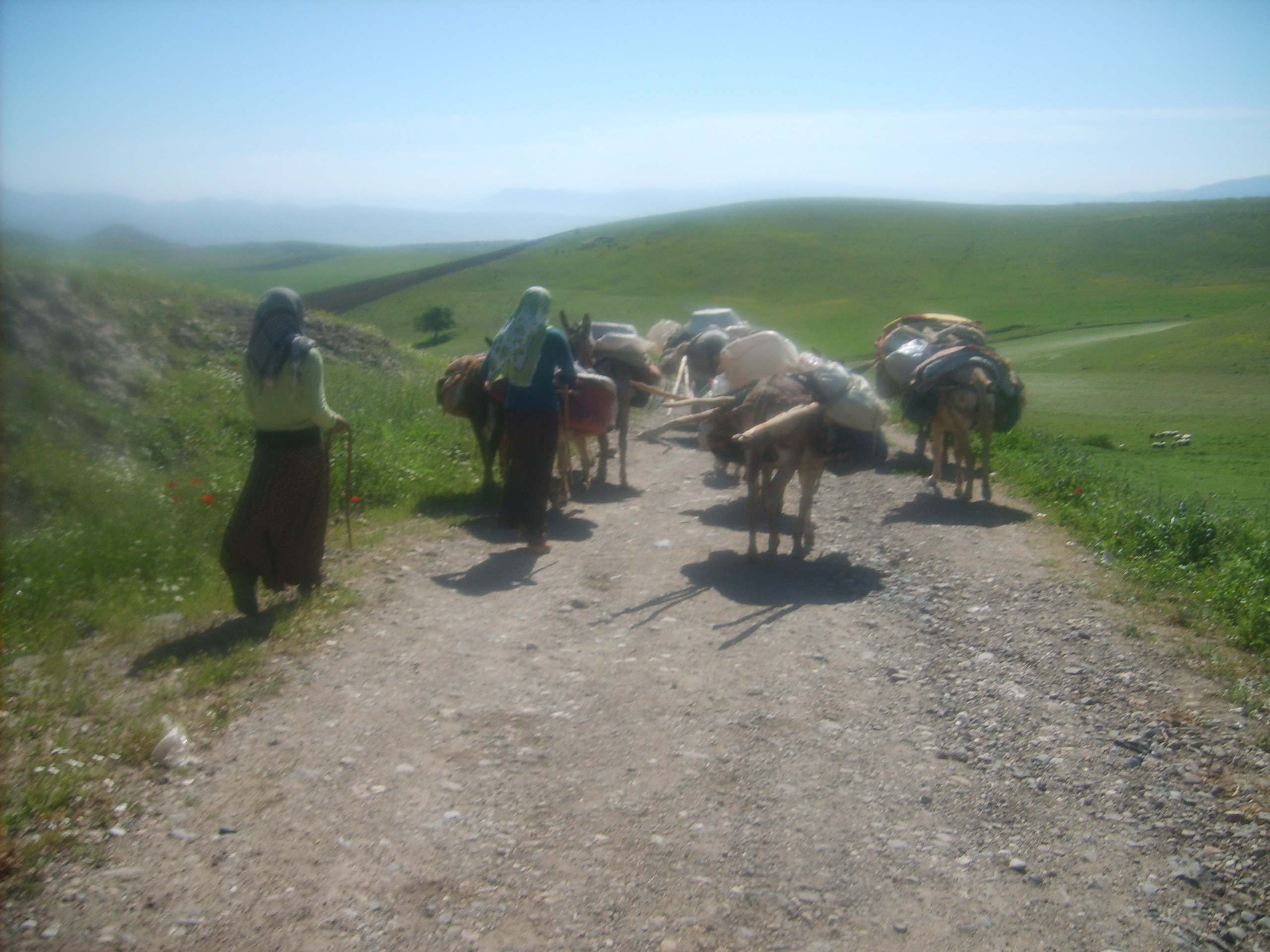 We parted ways with the women and went our own ways, finding the big river and yet again other shepherds!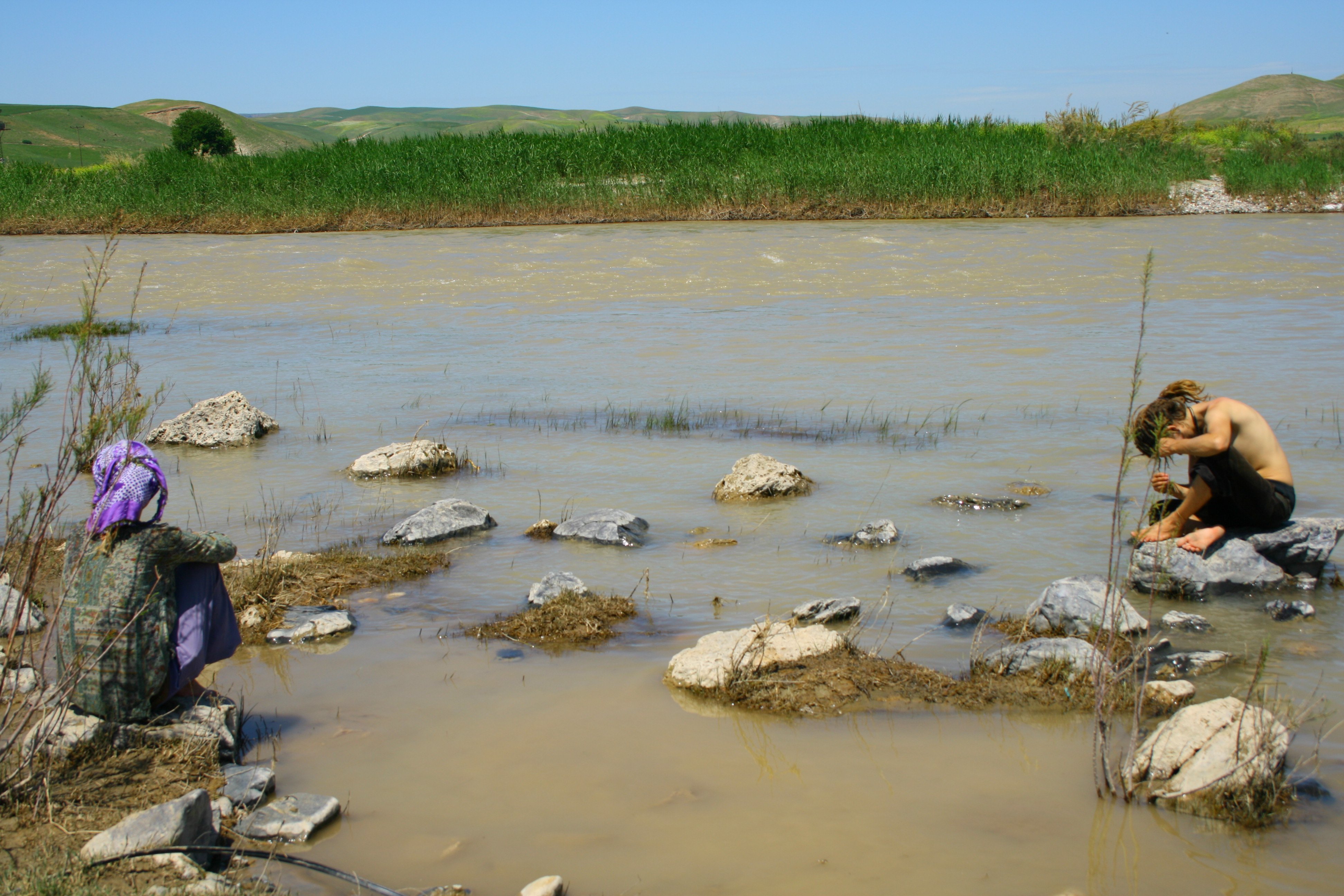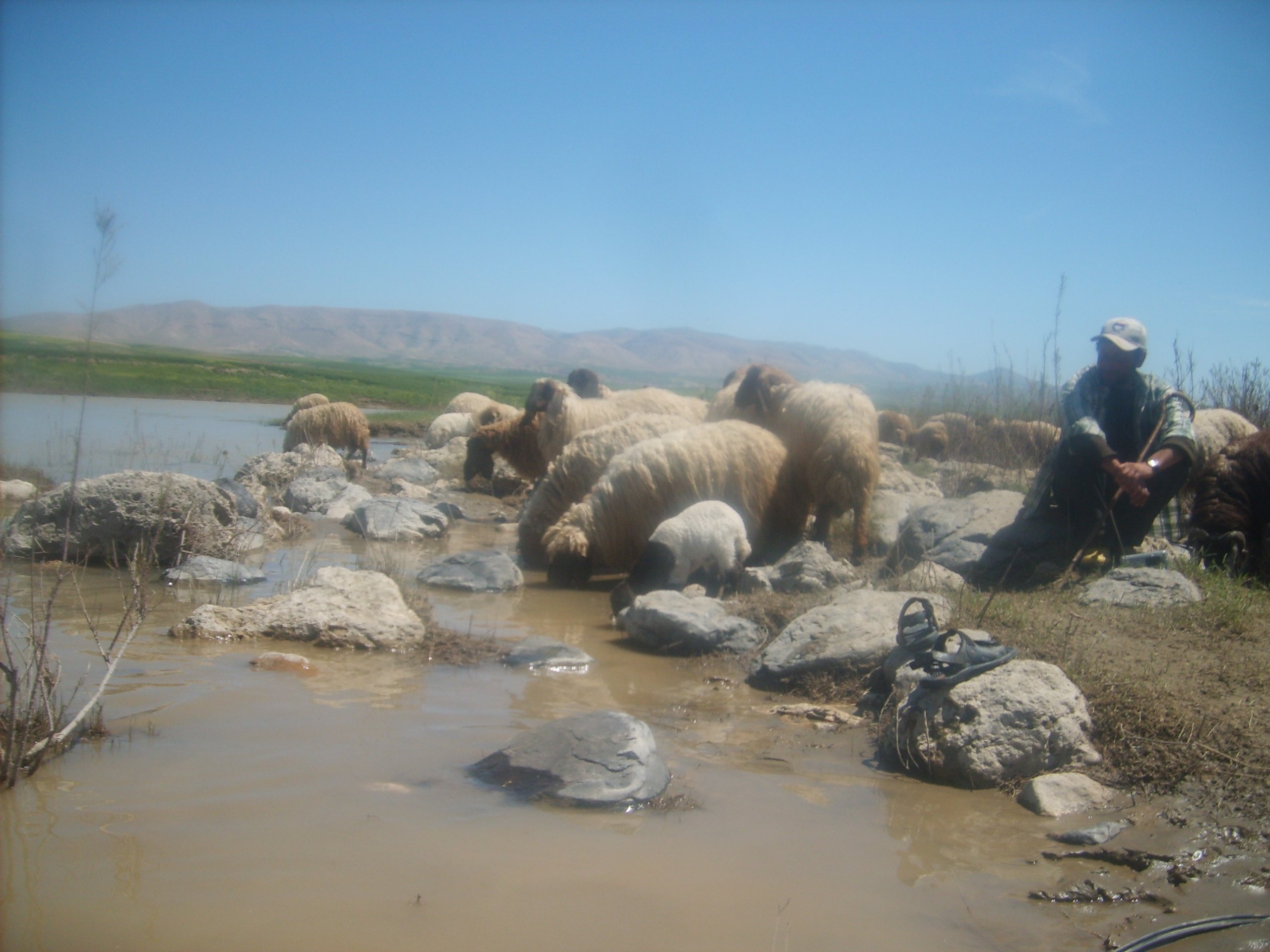 Again we got invited for tea and food. We almost never got the occasion to cook for ourselves on this trip, while everyone insisted on feeding us!
Seen in retrospective I wish we had been better at giving too. These were very poor areas and we could have probably helped out a bit, at least offering our vegtables in exchange for all the hospitality we were given, but the hospitality was difficult to go against! And since we were really living on the edge of material and money ourselves, we didn't have much more than our music and stories to give. I do have the feeling that that was very much appreciated though, and I am more than happy to have brought our cultural exchange to this part of the world. These people were so extremely happy to be seen, that it was a gift in itself.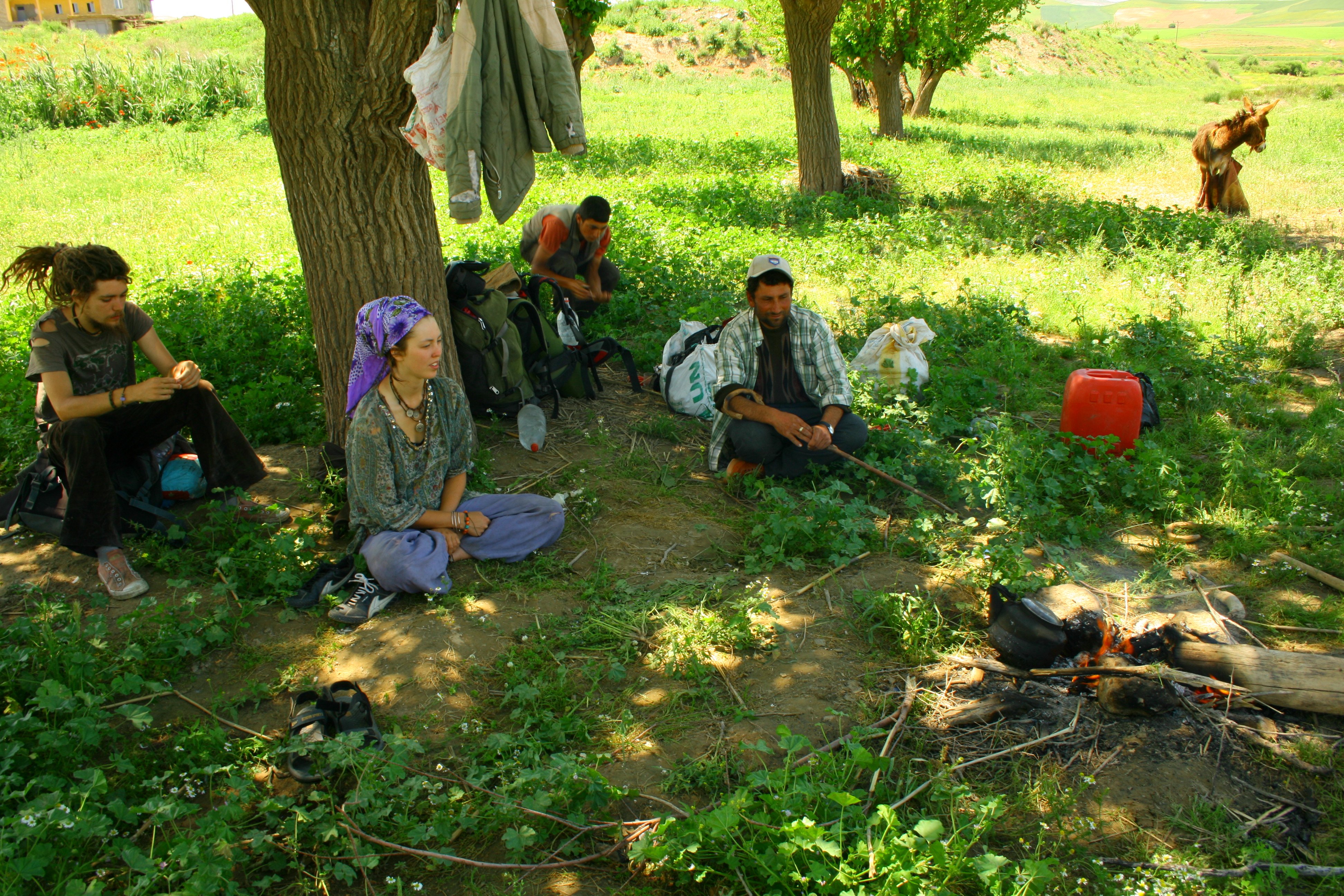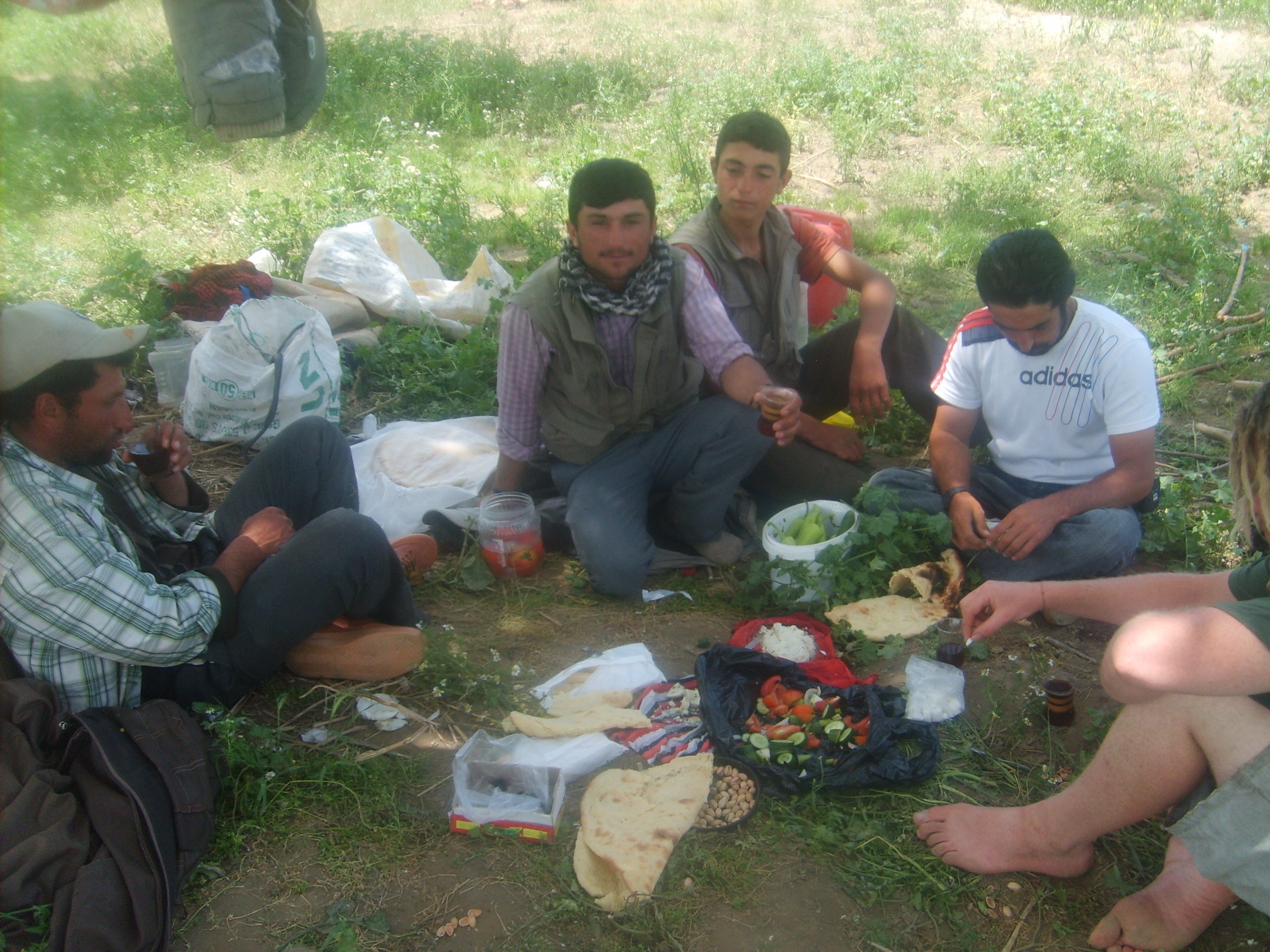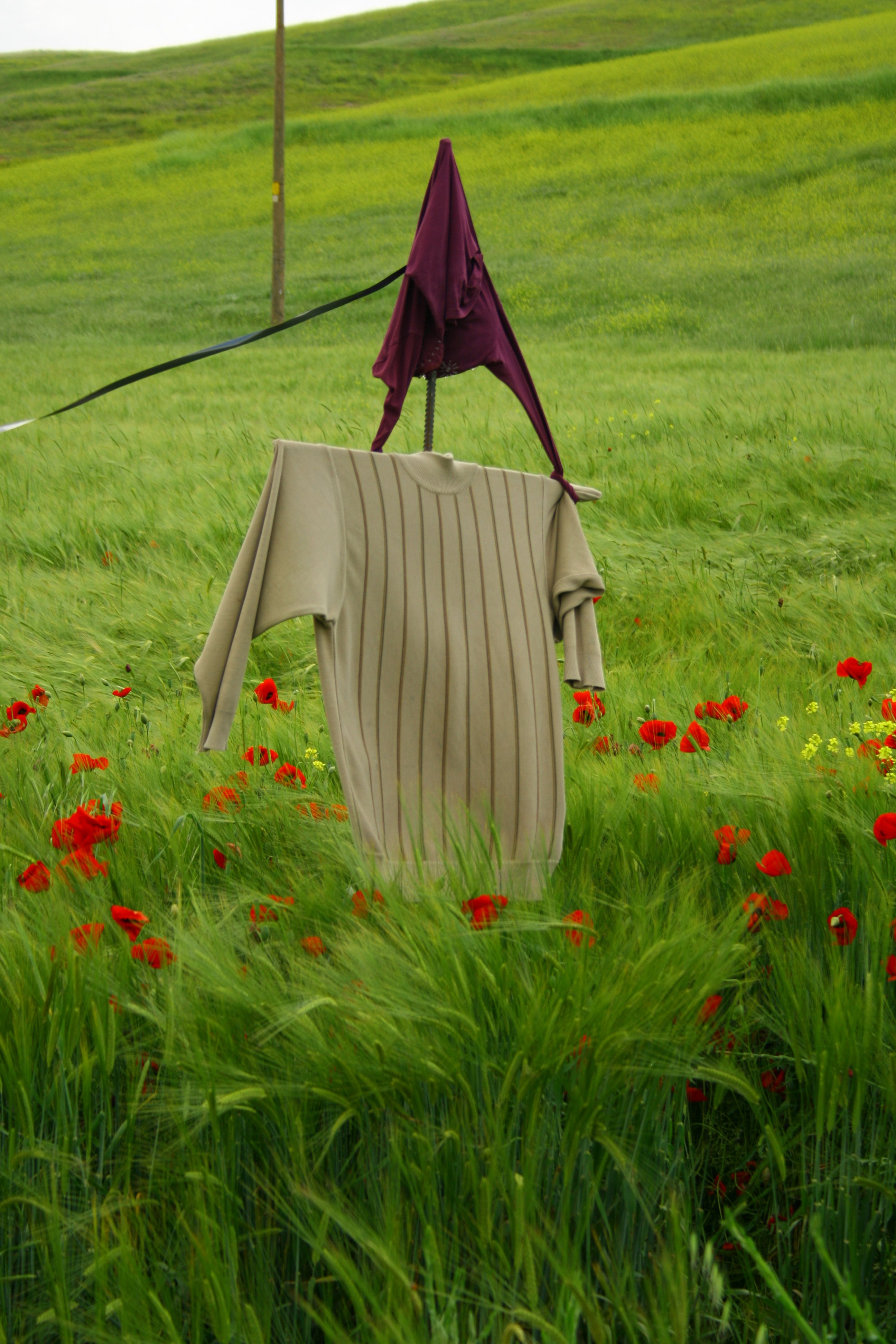 On the road again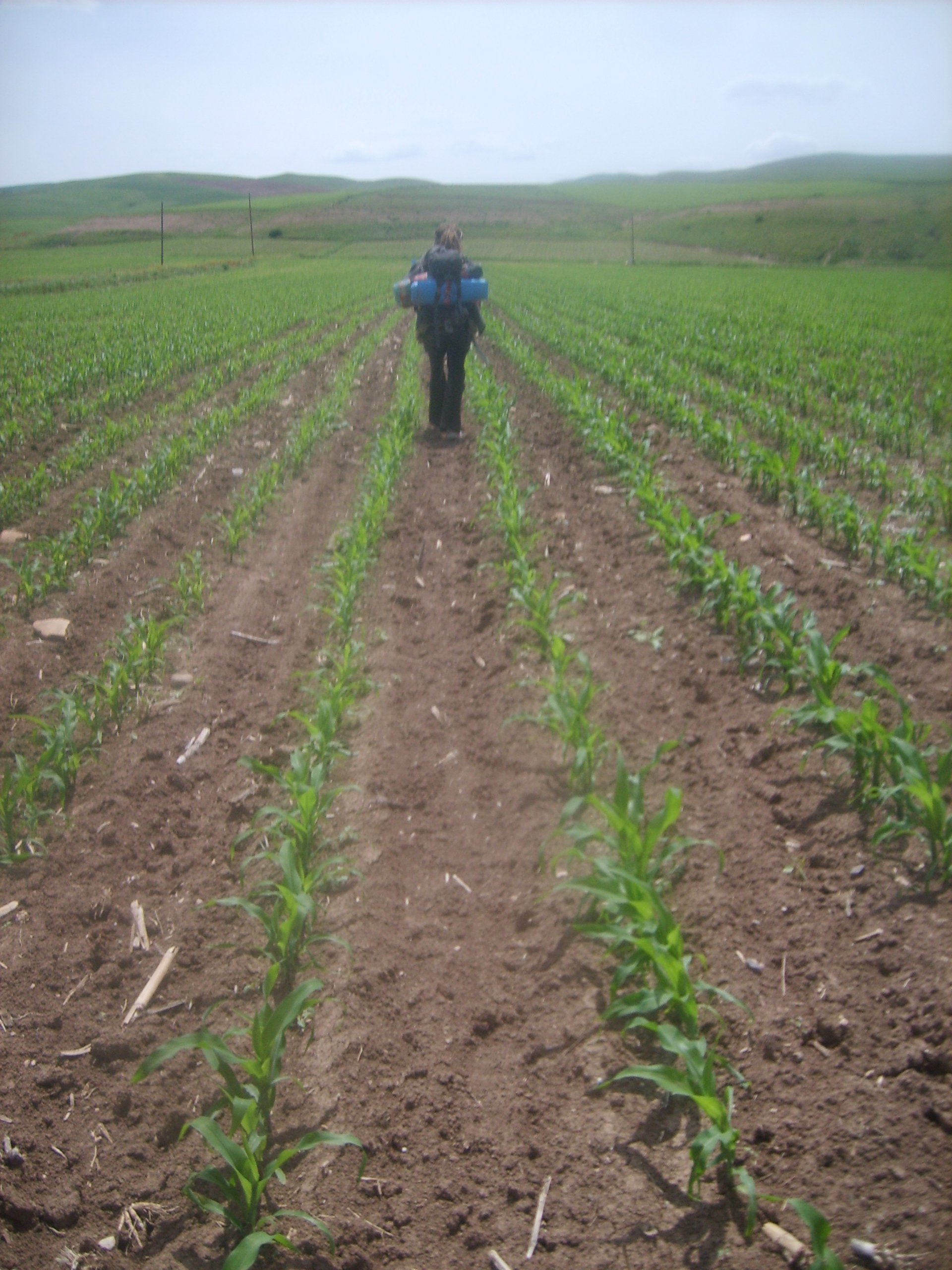 We came upon a woman exchanging some old things for vegetables at a passing truck. This area seemed even poorer and less welcoming than the last village.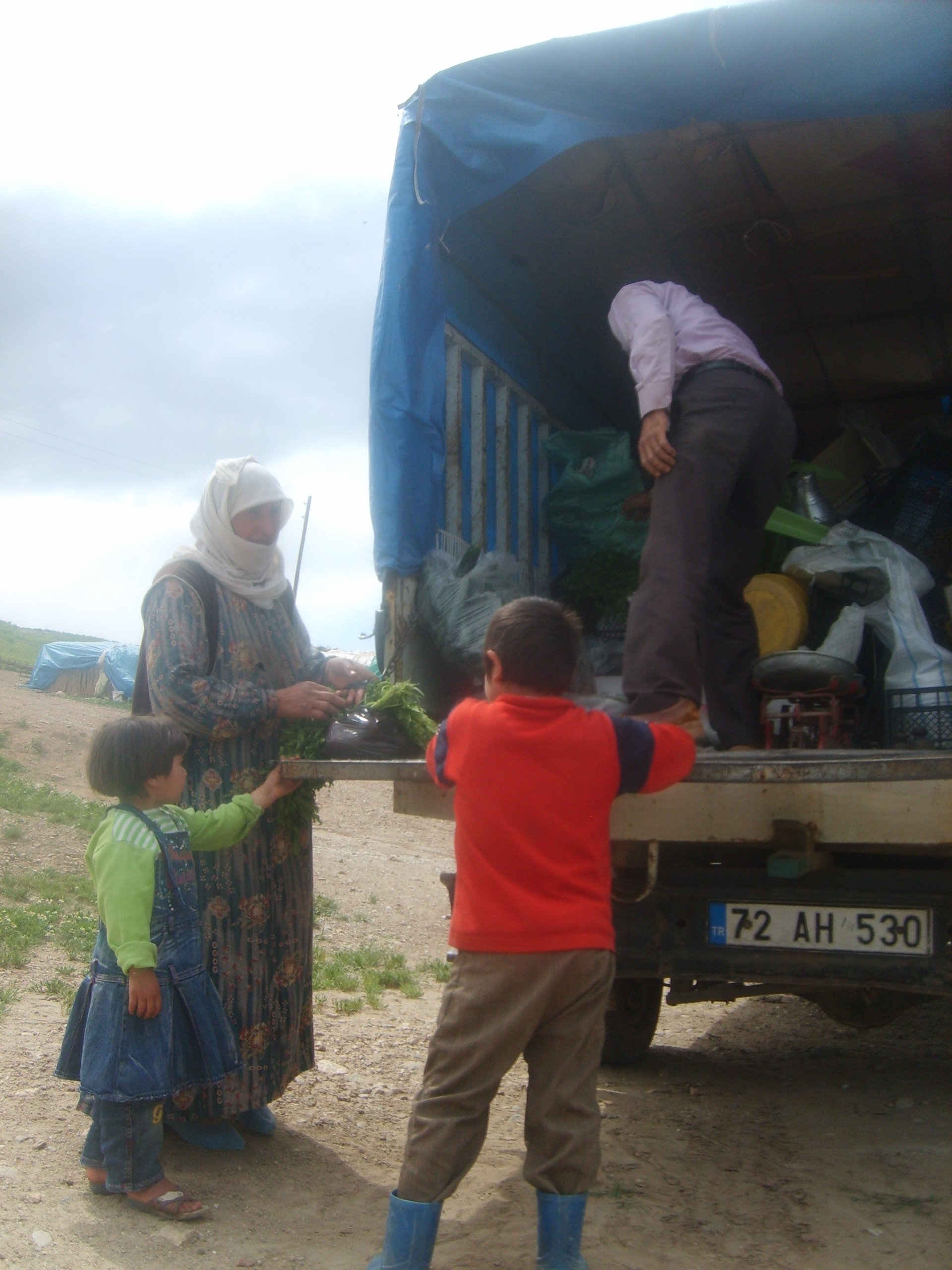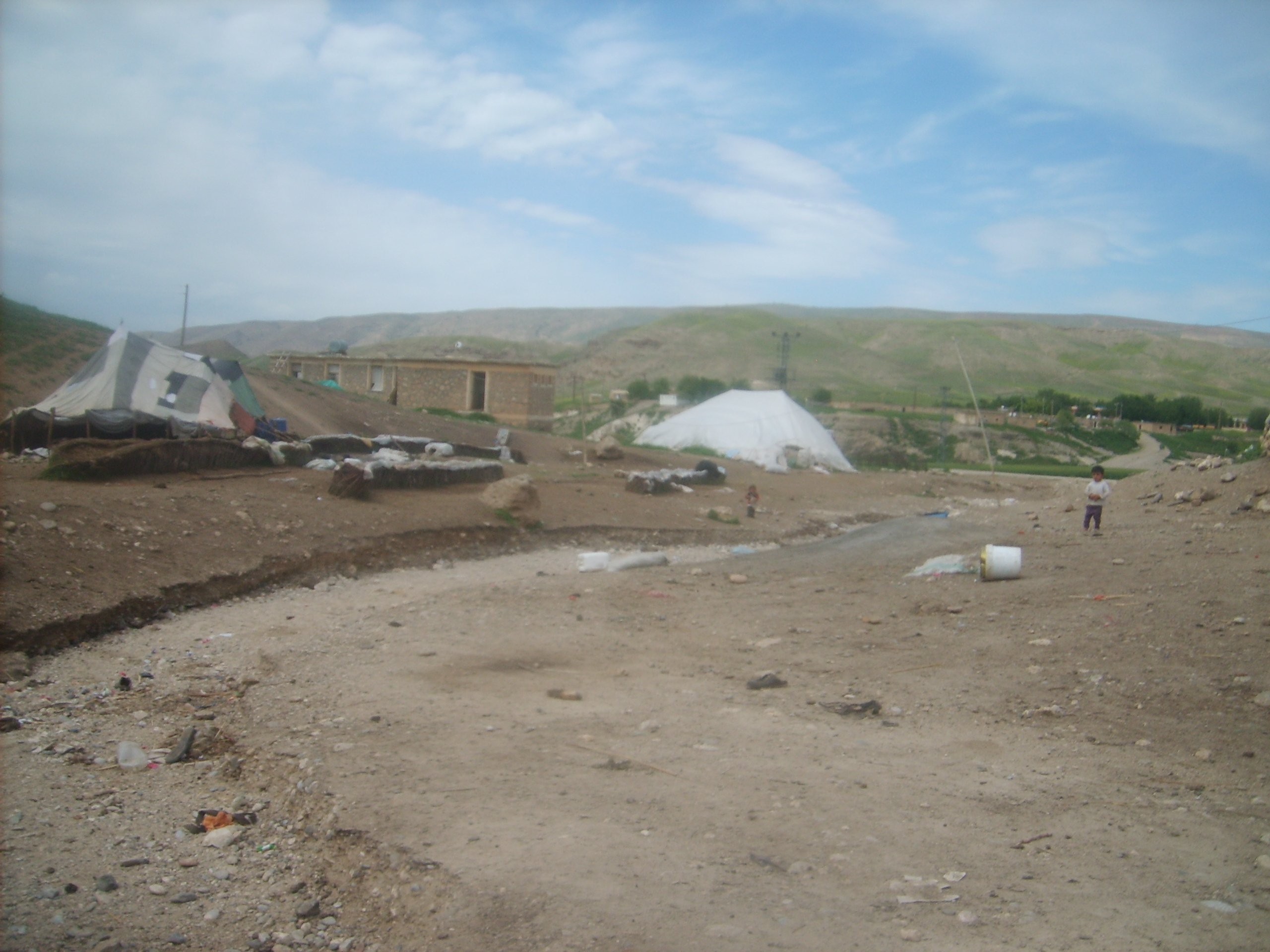 We came upon another ancient bridge scattered in the landscape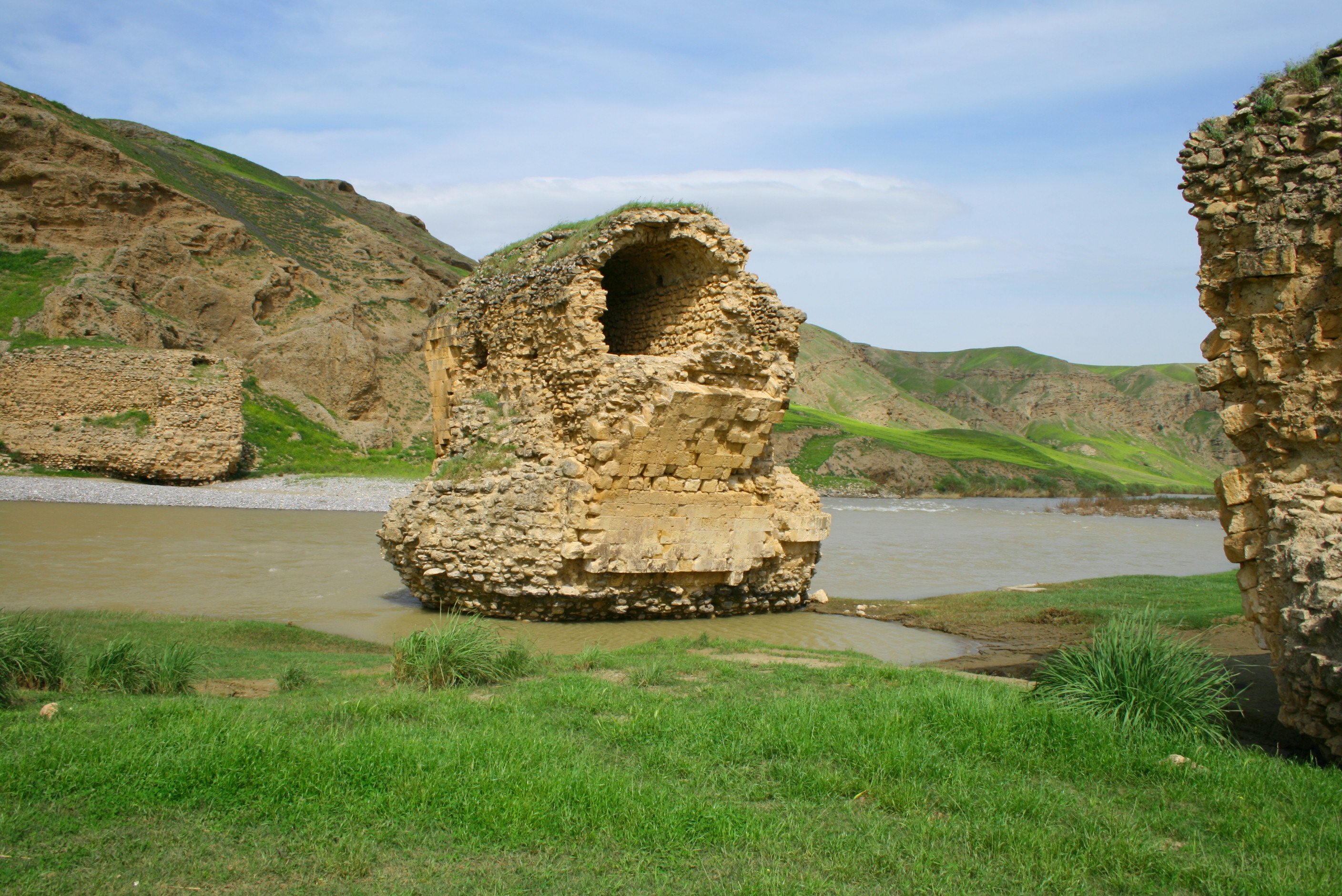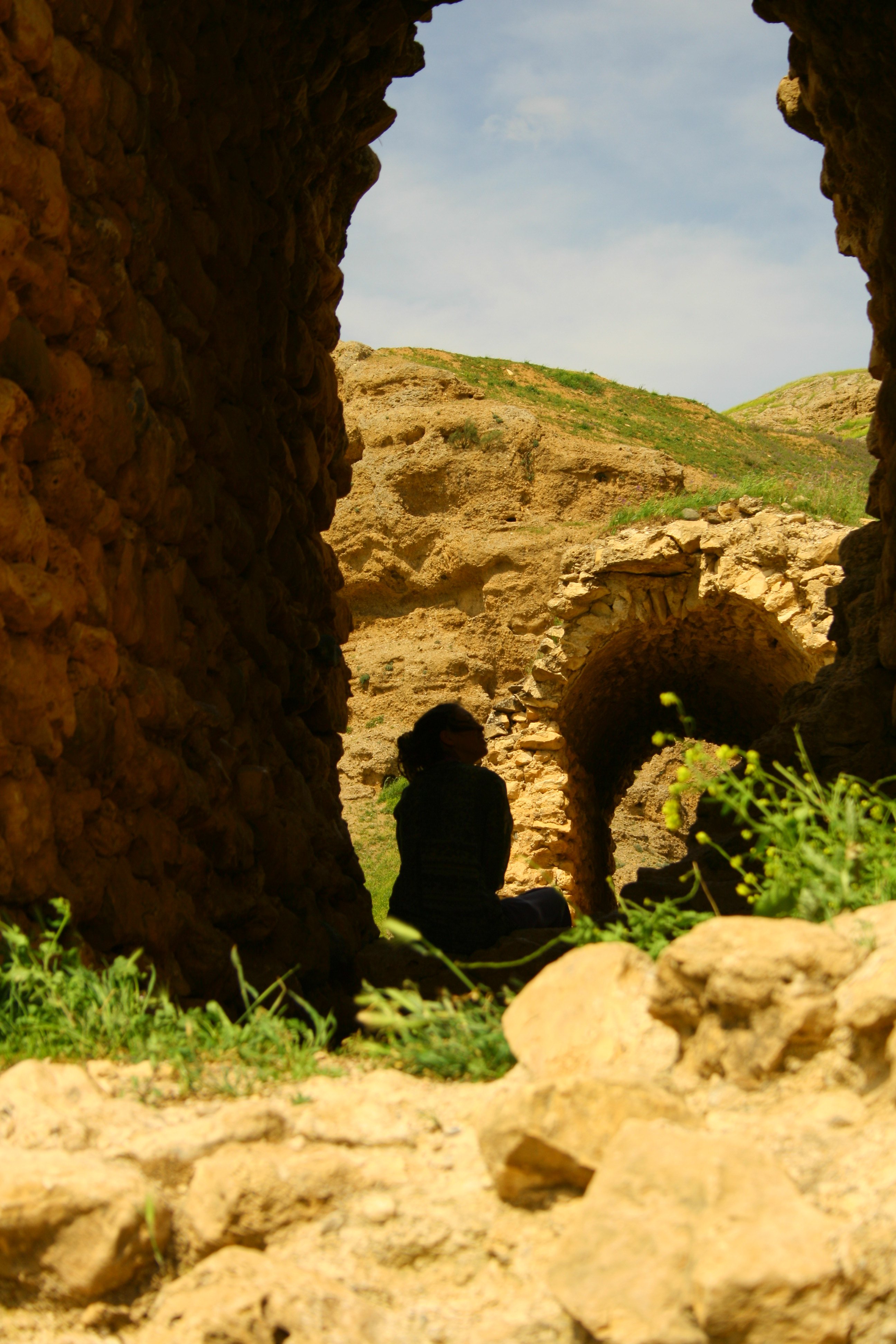 Then we found a tiny little school! We got invited in and showed on the map and tried to explain at best where we were from and the journey we had done.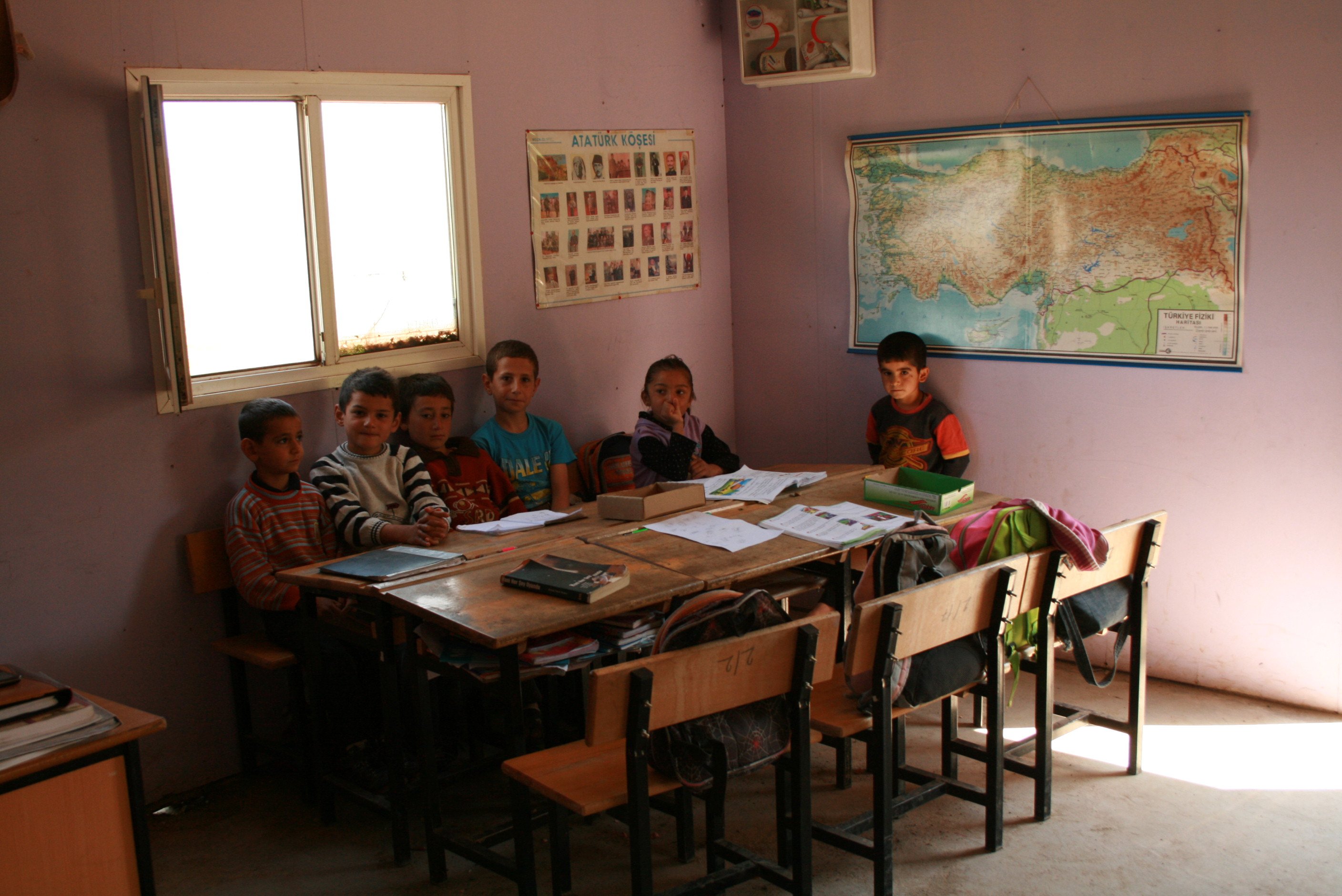 And that was the last stop before returning to Hasankeyf.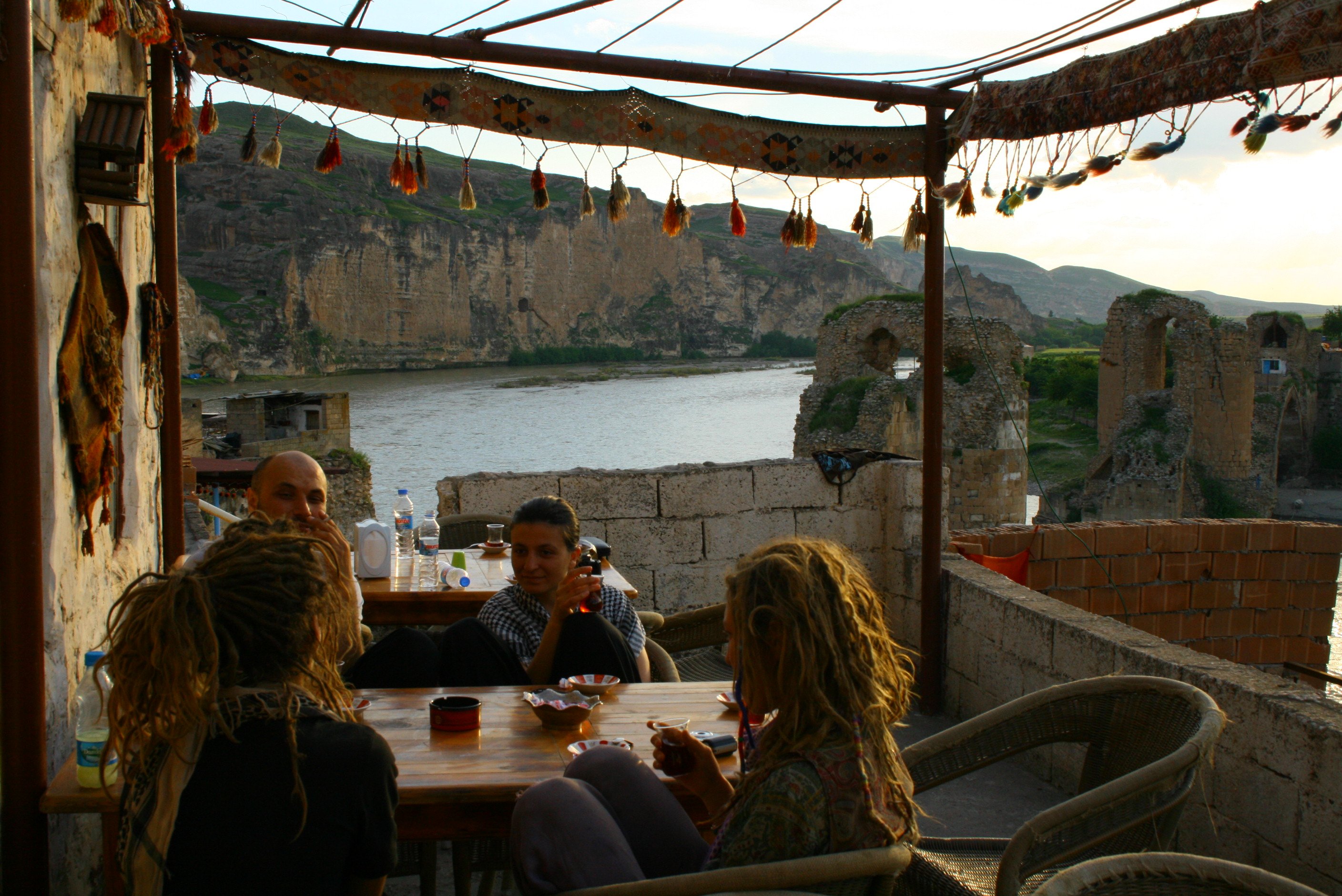 Thank you for stopping by! See you next time <3
*All pictures are taken by me, and the better ones by Matt! *