Zostel Ooty, First experiences and Coming out to parents
Okay, this is not a clickbait but this blog is not the story of me coming out for my sexuality, let me put that in the starting itself so you won't be disappointed clicking to read.
I think I have mentioned it before about the novelty of backpackers hostels in India. Nowadays there are many in main tourist destinations and I was yet to enter into one until I reached Ooty.
Zostels became a famous chain of hostels and gained a reputation all over India. Zostel Ooty is one of the best hostels or Zostels recommended by most Listing sites out there. The very positive reviews about Zostel Ooty assured me of my choice and it was all true.
Zostel Ooty is situated at a great location, very close to the Ooty transit facilities and tourist attractions and far enough from the congestion of the town. Since it was my first time in any backpacker hostels, I didn't have any reference to compare but I loved the place and the whole experience.
I always wanted to stay at a hostel ever since I knew about them from travel vlogs and blogs years ago. But, booking a private room comes out of habit and I never really used the hostels. Walking into Zostel Ooty from where I got down the bus from was the hardest thing I have ever done. With my overpacked bags and the steep climb combined made the task pretty arduous. And then there was this light-at-the-end-of-the-tunnel relief when I saw these structures and the name board.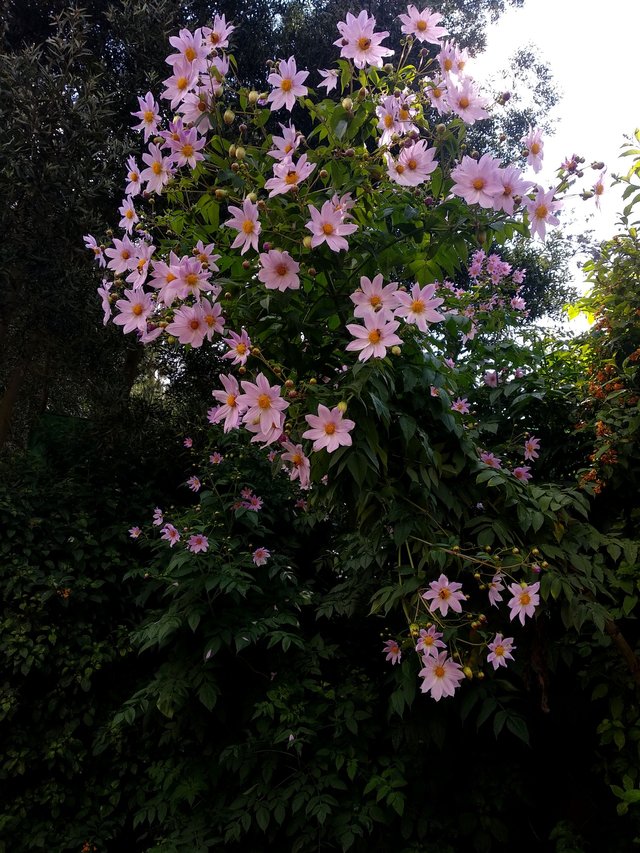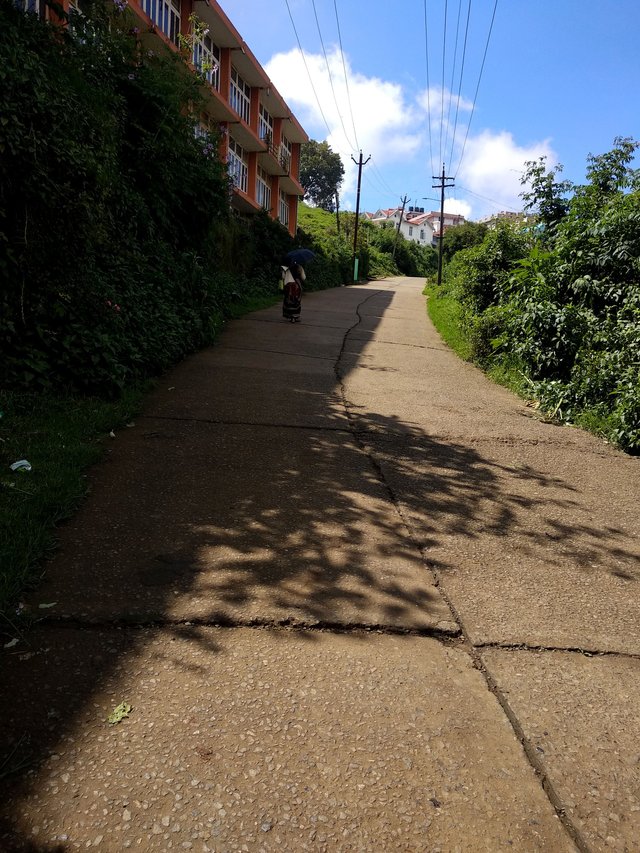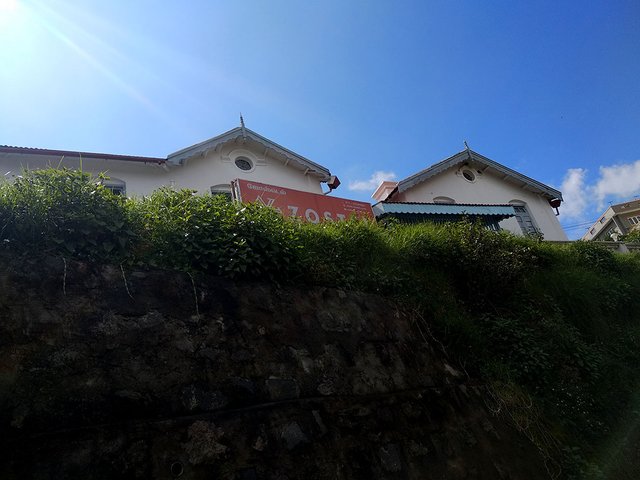 As all the reviews suggested, Zain was a wonderful host. The place was all kept clean and neat.
It was the small details in the colonial time property that got my attention the most. Zostel Ooty is actually a colonial-era building that is made into a hostel with shared dorms and private rooms. There is even a fireplace inside the dorms, not functional but they have kept it there as such. And for a tropical soul, seeing something like that is, again, a movie set experience. I mean that was pretty cool. And the windows open to a great view of the valley with colorful houses. If I ever have to complain about anything in Zostel Ooty, that would the restrooms. It was not the best but manageable.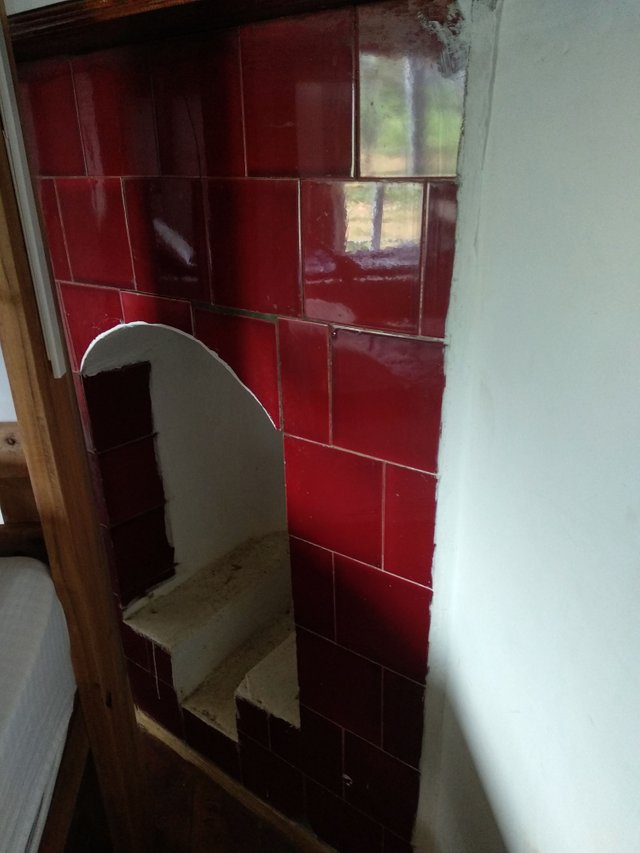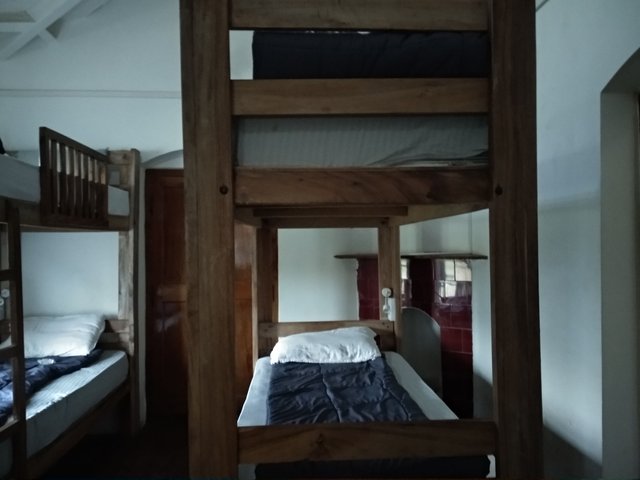 Oh wait, later on, I came to know there was another Zostel in Ooty or the first Zostel in Ooty. That one was the real reason why Zostel Ooty became so famous. It was a set for some movies or advertisements.
I was expecting a cupboard with locks but they have these metal trunks for which I needed to have keys. I didn't have one but nothing was stolen or anything like that.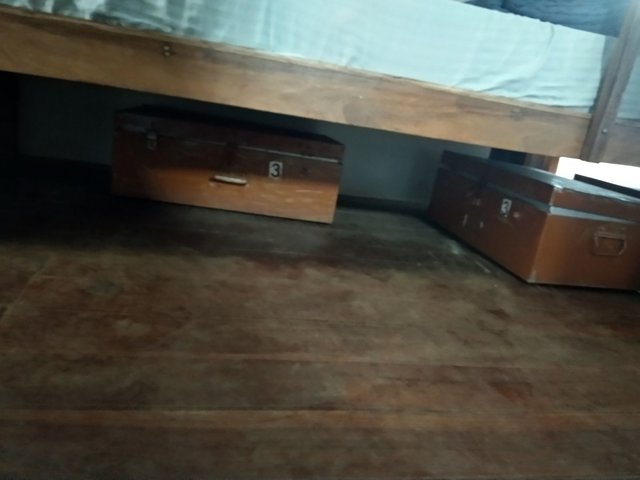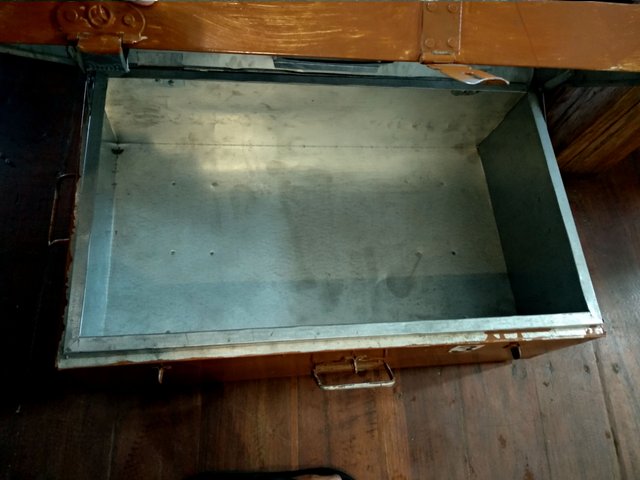 They have named each dorm and room the names of the famous tourist spots or the hills near Ooty and that is how I came to know about the places to visit in Ooty. I particularly loved the pastel colour, art pieces and wood used in most parts of the building.
Since Ooty was a plan to complete all pending work and just get to see if I can manage the weather in the Nilgiris, Zostel was a plan to spend most of the time indoor.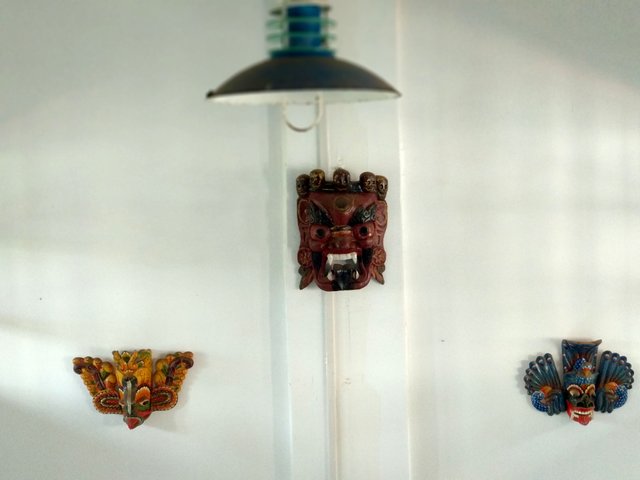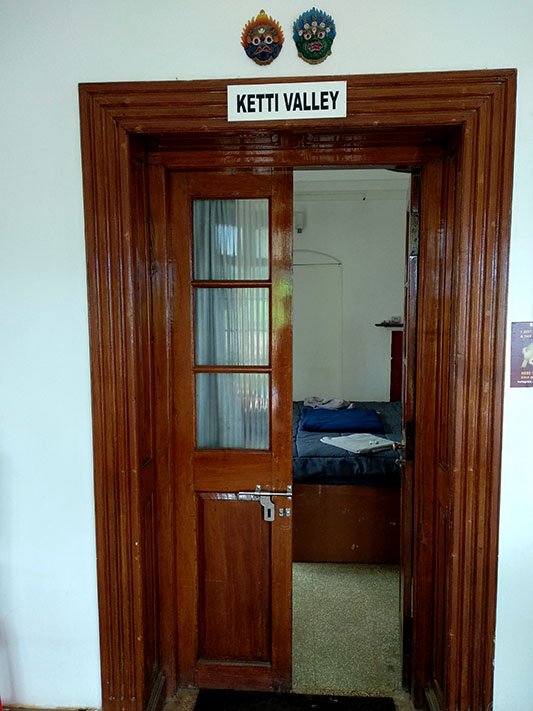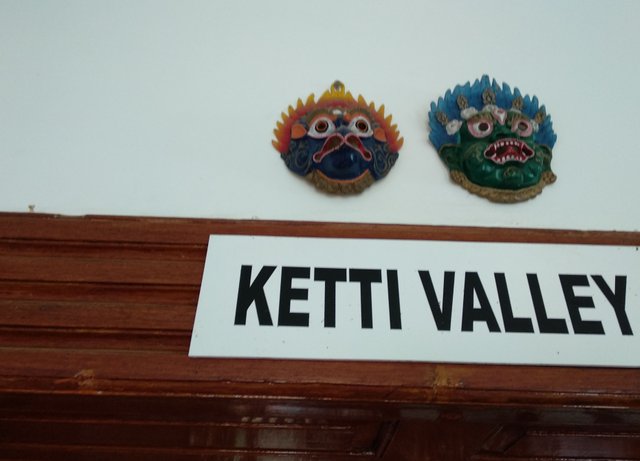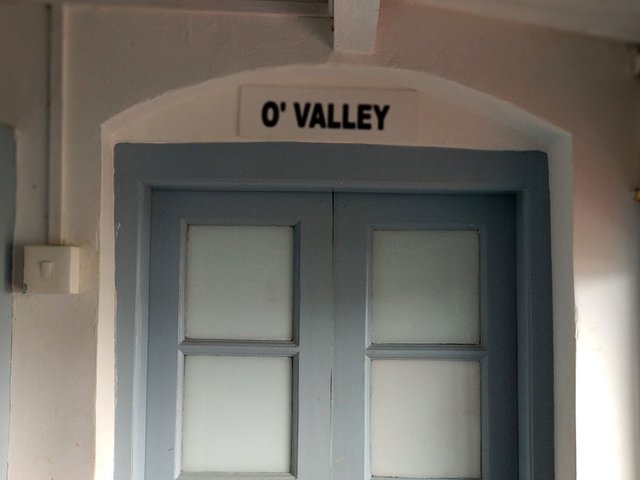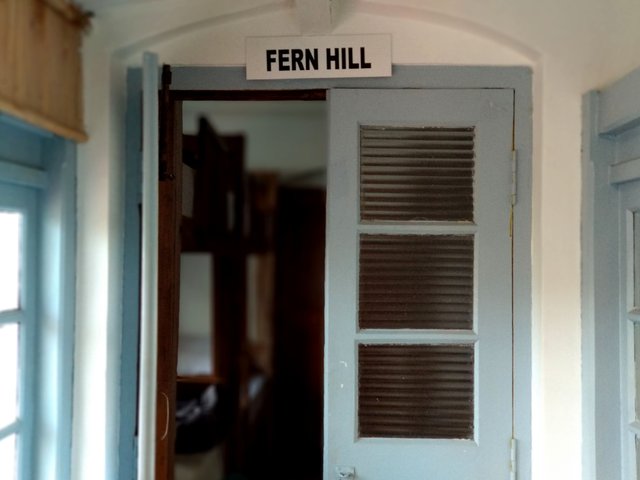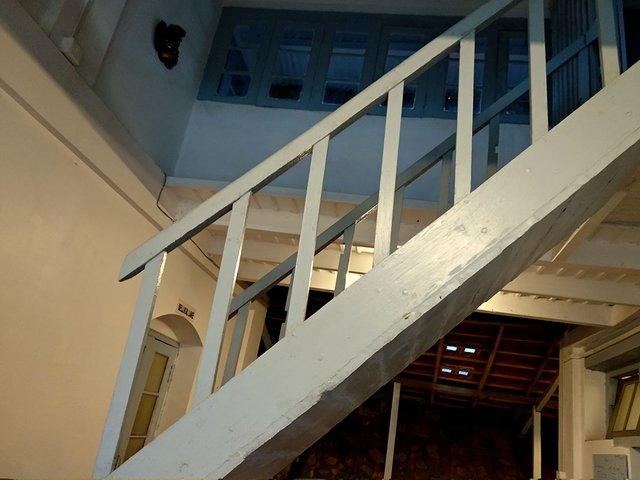 Soon enough after I arrived more people came and slowly I met a bunch of great people. And I really cherish all of them who are now in my contact list. Be it the conversations, crazy plans and surprise executions, I loved all of them.
I only had breakfast from Zostel and it was good. The best thing was to work with this view. I don't think you'll regret not going anywhere but spending time in the Zostel reading a book or doing your own thing. The place and the property were just gorgeous.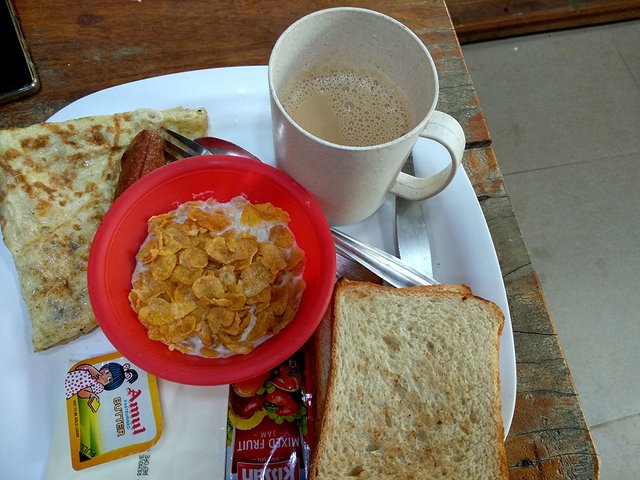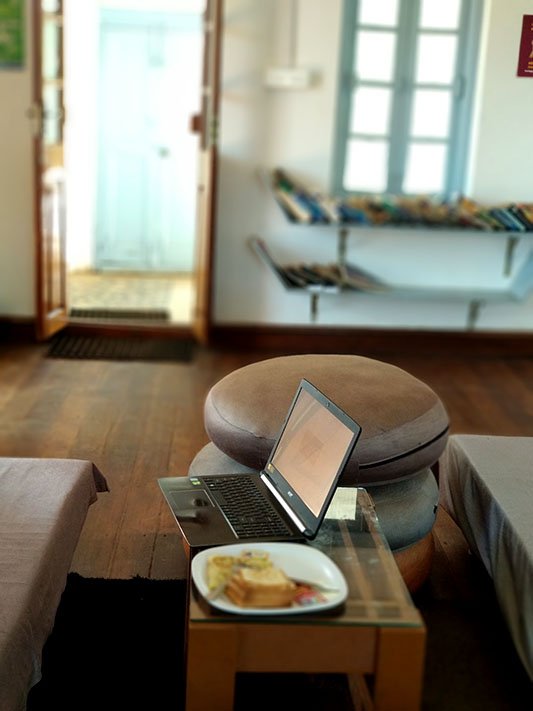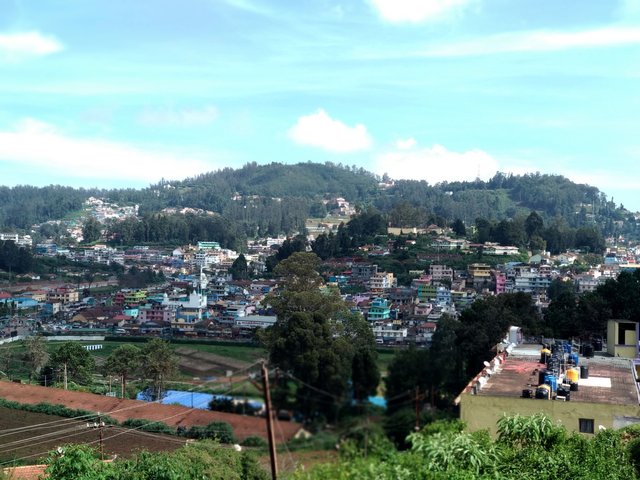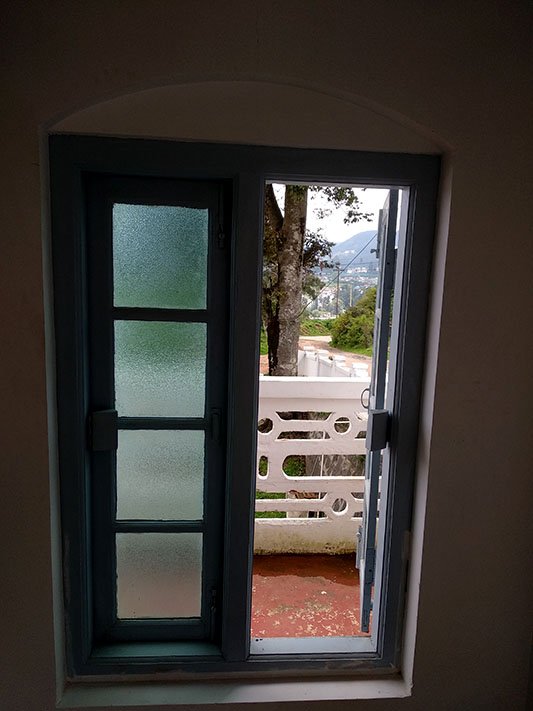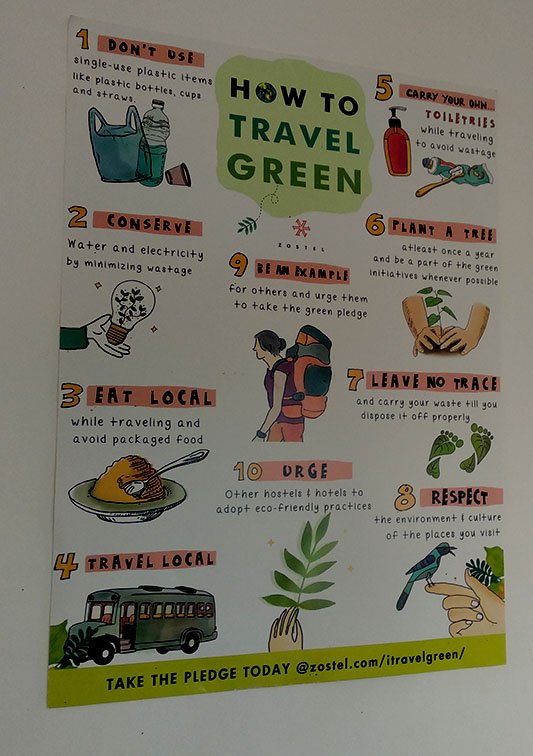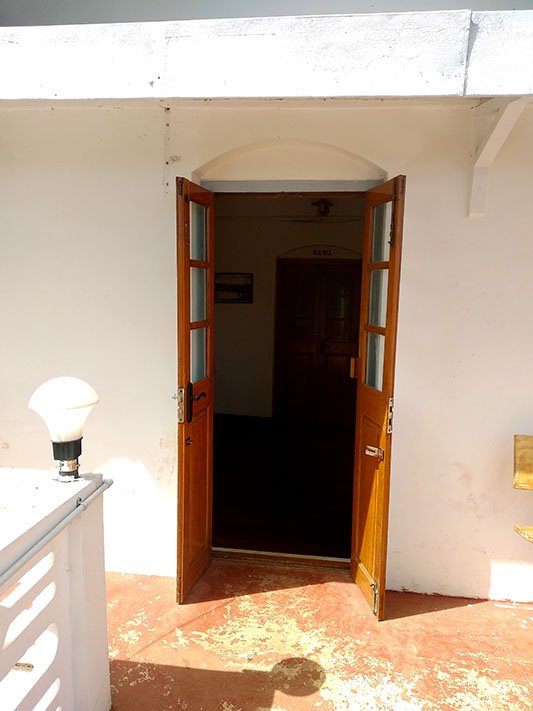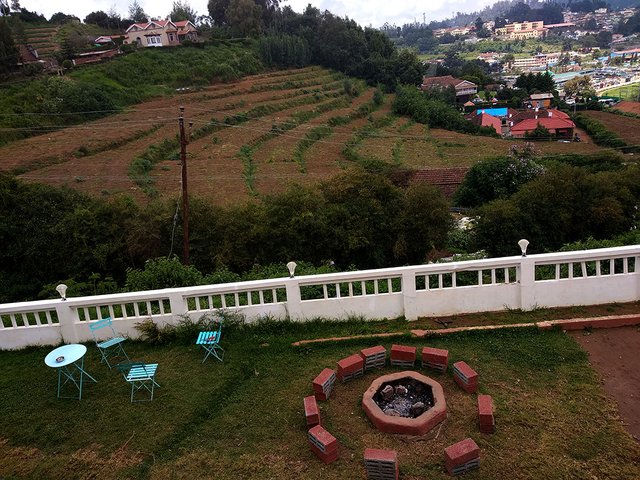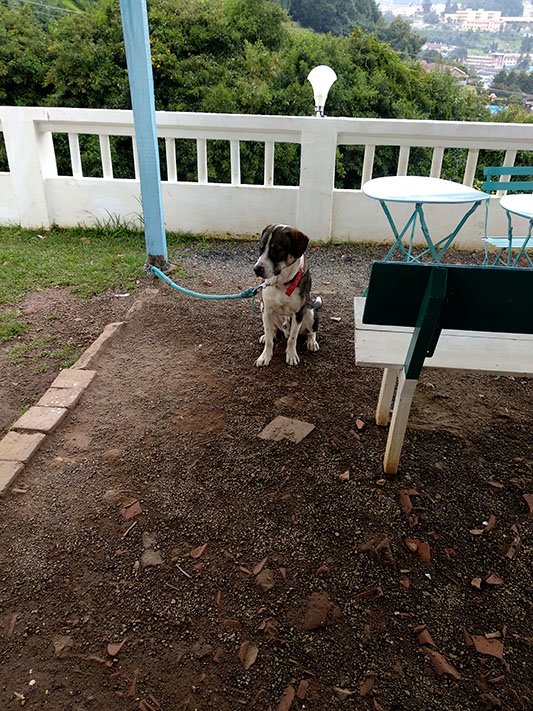 However, Zostel Ooty attracts a lot of people from nearby cities to spend their weekends and I was not a fan of that. So, I left Zostel on a weekend since the hostel was going to get completely filled and it was Navaratri, which meant Ooty was going to get more crowded. I'm not a fan of crowded places if you haven't got that already.
I also found Zostel Ooty to be one of the best options at a cheaper price. I highly recommend booking using Hostelworld.com or Booking.com (affiliate link) if you don't have a card to pay in US dollar or such.
The Coming Out Part
The life cycle of an Indian girl pretty much goes like this. You're born as an angel, study well, get a job, get married, live a life pleasing everyone in both sides of the family and if you don't get married at a certain age, you magically transition into this devil, for which, somehow, your studying somewhere far away from home is the sole reason. Phew, breaaath.
The case is pretty much similar for the boys too if you are from Kerala, the gender equality thing gets a little tweaking in our state but not that different. So, needless to say convincing my parents for something like that would be a great impossible task. And I hate to see them cry or sad because of me or worry.
But in recent years, if I have learned something from life, then that is, nobody can make things happen for me and I can not be responsible for everyone else's feelings. But I am talking about my parents. Two incredibly great people who always have supported every crazy decision of mine. I mean they are so not that typical strict ones but the ones who gave all the freedom to me right from the starting.
So, backpacking India was a secret thing I planned for myself and the first month was a trial to see if I can actually do it. That being said I knew I had to tell them where I was but thought to do it sometime later. Then this happened.
I wanted to have some fruit and decided to find the market nearby and get some myself, all alone! It was already 5 pm and it started to get dark. The road to Zostel is a steep climb. I love to hike and trek but I'm not that fit.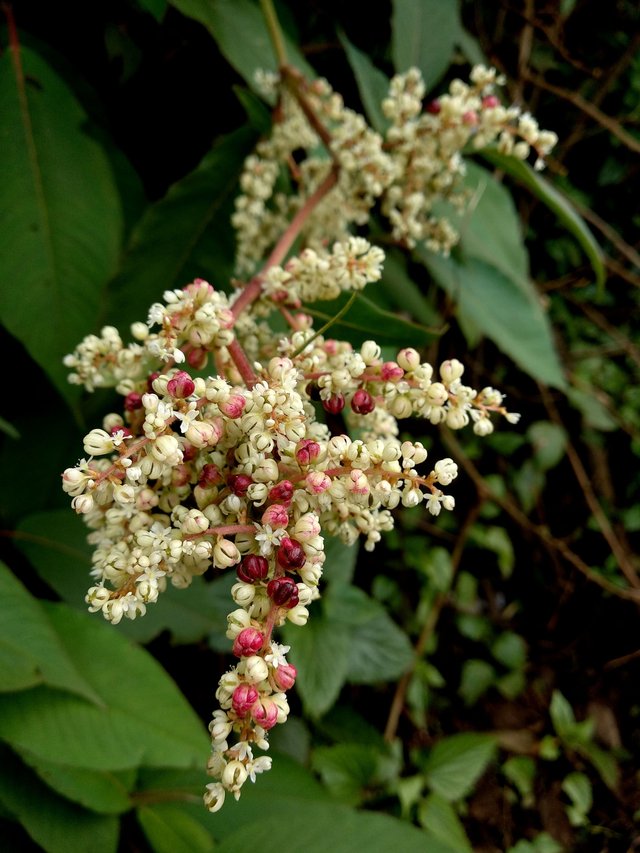 Now my ignorant self went all the way down that steep road and saw few ladies on the road. By few I mean one pair walking and another lady with her kids. So, I asked her if the market was far and she pointed to an alleyway and said, its down there and its okay to go there at that time.
Going through that road was not the greatest idea. I do take calculated risks and have to admit I am not brave in some situations. While coming back, as I started to climb up this steep ascending road, there was this guy, seemingly pretty drunk, walking definitely not in a straight line was also on the road.
We were the only ones on the road. Somehow I thought I'll be able to run if something goes wrong. The zone where I can get a rickshaw had already passed.
I started to walk fast and we were walking on opposite sides of the road in the same direction. Both sides are covered with grass and trees and then he decided to sing. By now I am trying to push myself uphill and almost out of breath.
There was this one point where I was very close to the hostel but I knew I can't walk anymore. Even if I had to scream no sound could come out of me. I was panting heavily and stopped walking. I was making my mind prepared for any danger that is soon to happen.
Somehow, I started walking again and this guy, this poor guy shooed away a dog that was near the gate of my hostel and walked away. I entered my hostel all panting and reaching out for some water, in a very dramatic way.
For a moment I understood how stupid I was to be at a place with no contacts, taking stupid decisions and my family, who will be the people to be contacted in case something goes wrong had no idea where I am in real. Also, it was huge unrest lying to them. It was never an easy thing to do that.
So, the next day I decided to call them up and inform what I was doing and well, at first the reaction was neutral and I was the happiest of all having a huge headache gone away.
Well, for many Zostel Ooty would be just another hostel. But, for me, it was the firsts for many experiences, many good moments and people. After all "firsts" always have that special place right? Maybe till the next best!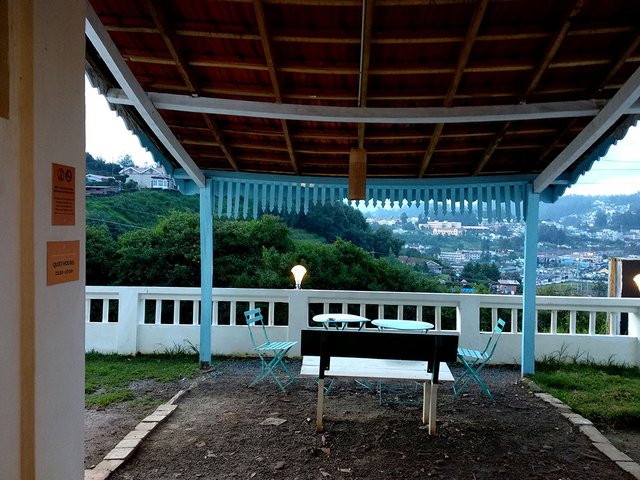 ---
View this post on TravelFeed for the best experience.