Castle Iberg in Toggenburg
It was one of those days when you would rather stay in bed but you tell yourself that you have to get out because it's weekend and you don't want to waste any minute of it. And when you are outside you know it was a good decision. You feel much better and energized but you still wish that it wouldn't be freezing cold and drizzling all the time. Well, but you can't have everything, so willing or not you simply accept that.
On the way to the mountains we stopped at the Iberg castle in Wattwil. We drove by so many times, but we haven't made it up there before. When the weather is nice you can get stunning views of the Churfisten. We knew we wouldn't see them because it was cloudy, but we still wanted see what these ruins have to offer.
The castle is situated on a hill towering above Wattwil and overlooking the region of Toggenburg. It was built around 1240 by Heinrich von Iberg and was supposed to control pass traffic. It was damaged several times over the centuries and today it is partly restored. Its tower was rebuilt in 1902 and is six floors tall. It is not clear how exactly this castle looked like in the medieval times as there was no painting found that would explain it.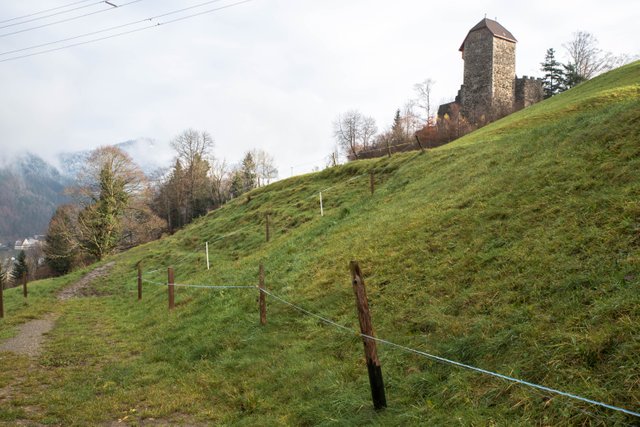 There is a parking place 500 meters from the castle. The path to the castle is not great and when it rains it changes into puddles and mud, so wear your hiking boots.
We were lucky with a little bit of sun and we could finally see snow for the first time this winter!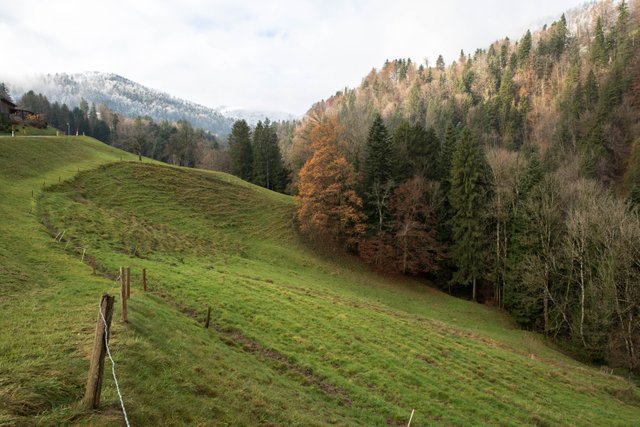 It was interesting to see that the grass was still green when just a few kilometers away there was snow already.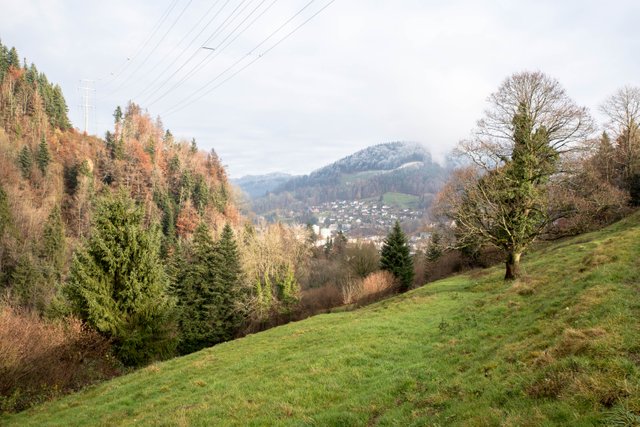 And here is the path. I think this was the best part of it as it was quite dry.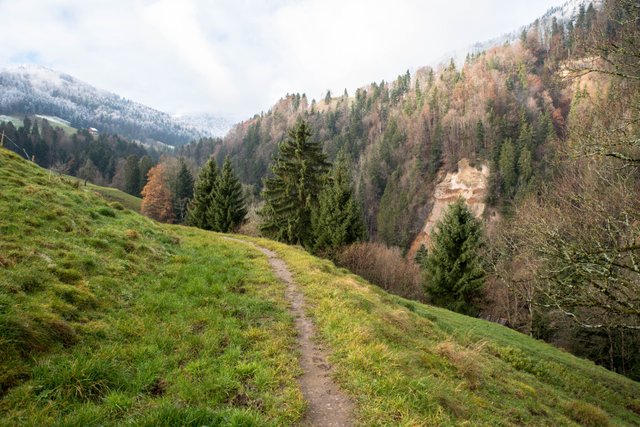 The view of Wattwil and snowy hills in the back. Somewhere behind the clouds are the Alps..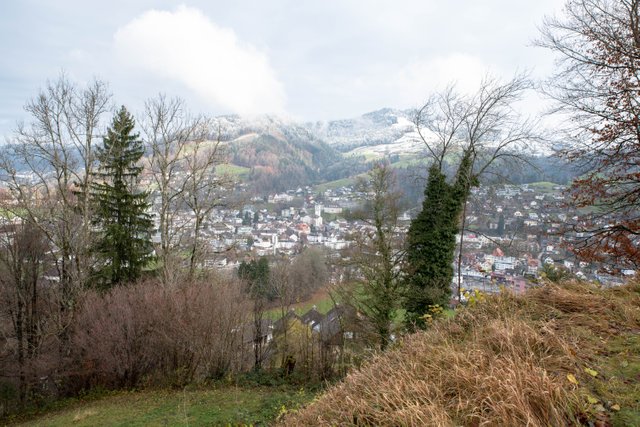 And we are coming closing to the castle. At this point, we didn't know yet that it was closed for winter.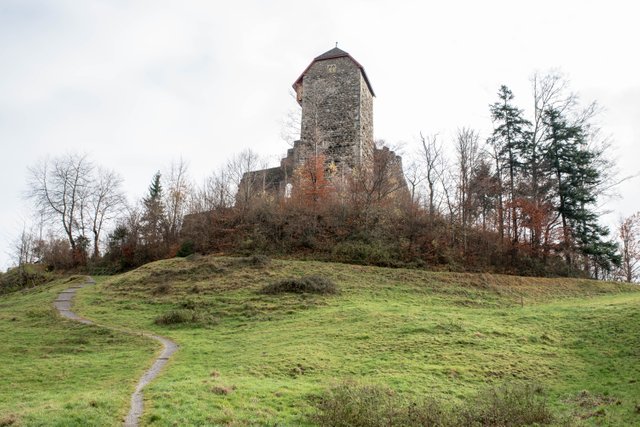 It would still need some maintenance as we had to push through the bushes...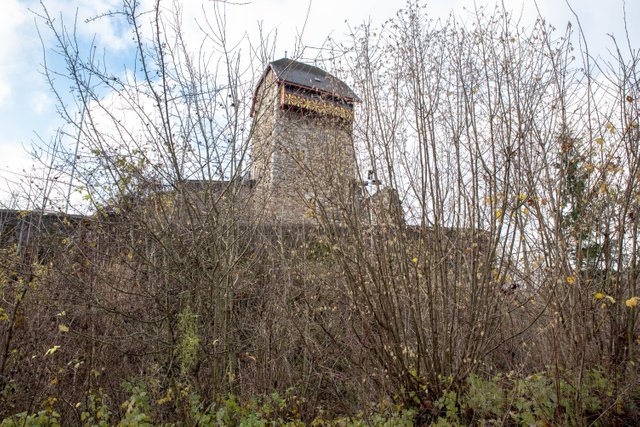 We walked up the stairs and planned to walk around the castle. We crossed the 'do not trespass' sign and hoped that there would be some path around the castle but there wasn't. This is probably the reason of having the 'do not trespass' sign there. At some point there is a fence and behind the fence is a cliff, so you really can't go any further...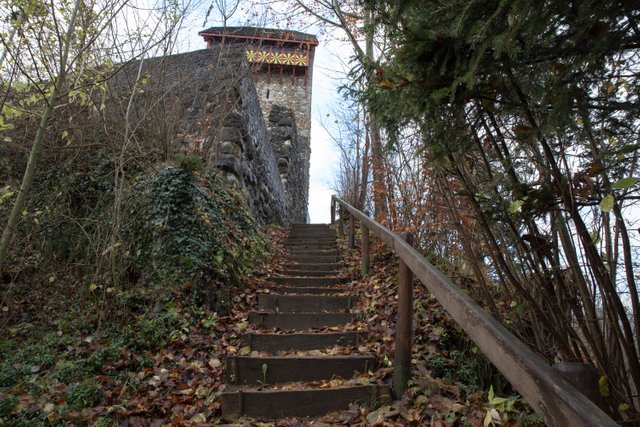 The cliff is behind this wall...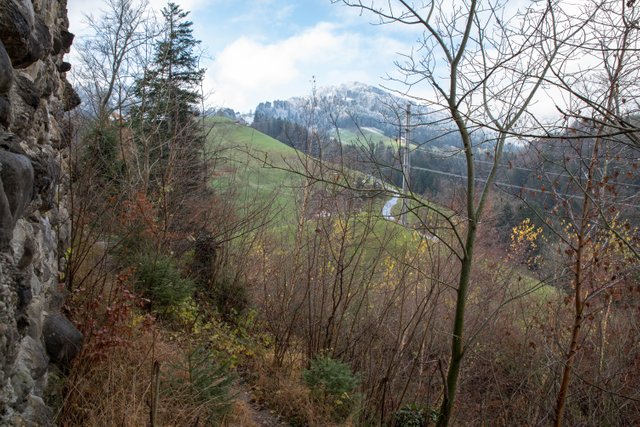 When I was walking there, I realized that there many small nature treasures to photograph and as I enjoy close-ups I spent some time walking up and down getting some shots.
That droplet on the rose hip was about to fall down...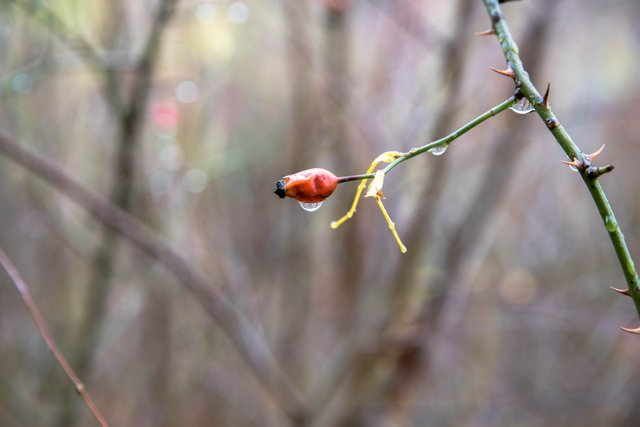 There were droplets everywhere. Some of them were falling down, other were created as it kept drizzling...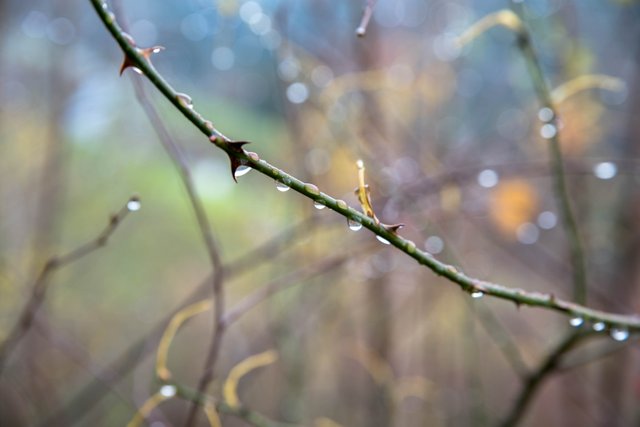 Leaves are my passion and I was surprised to still see so many colors in December...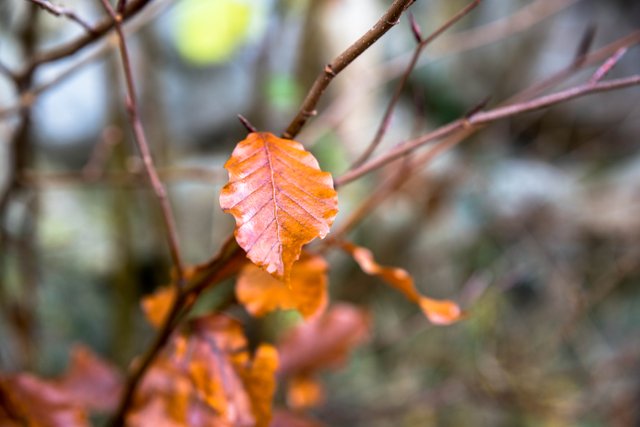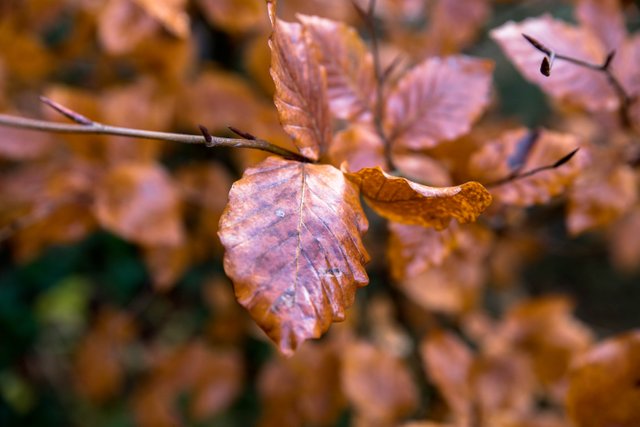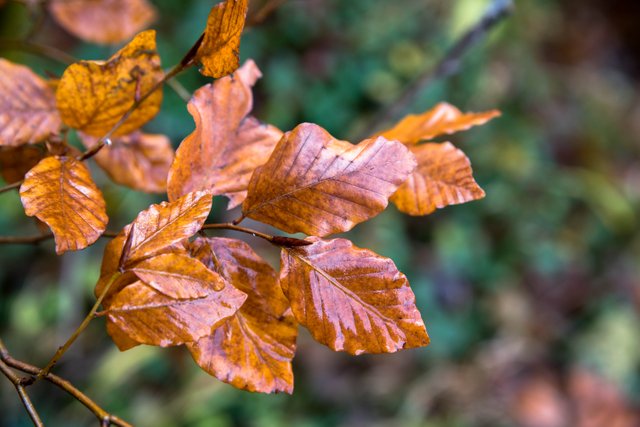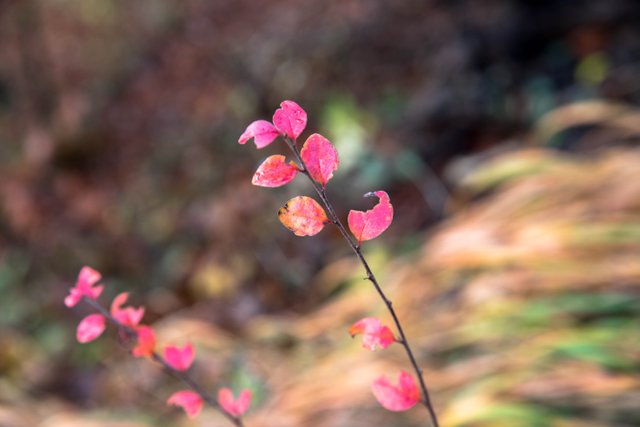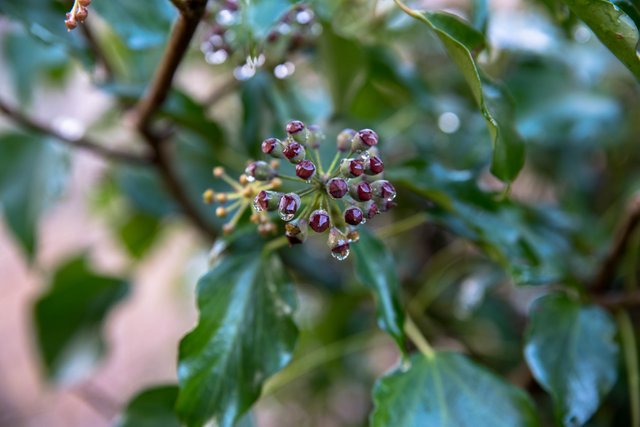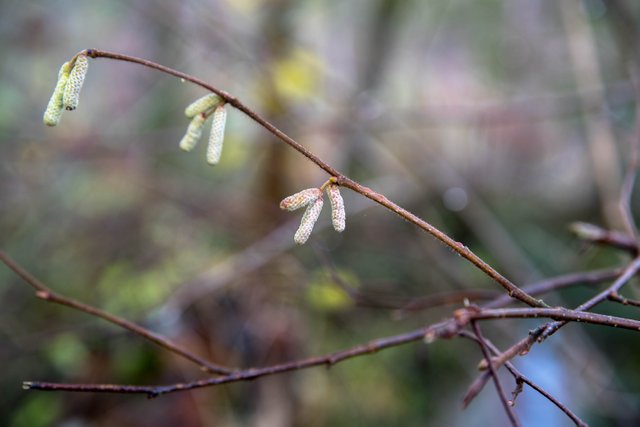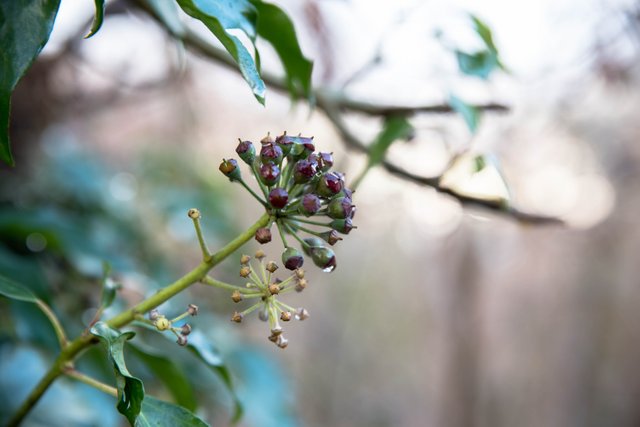 A perfect water beauty waiting for me...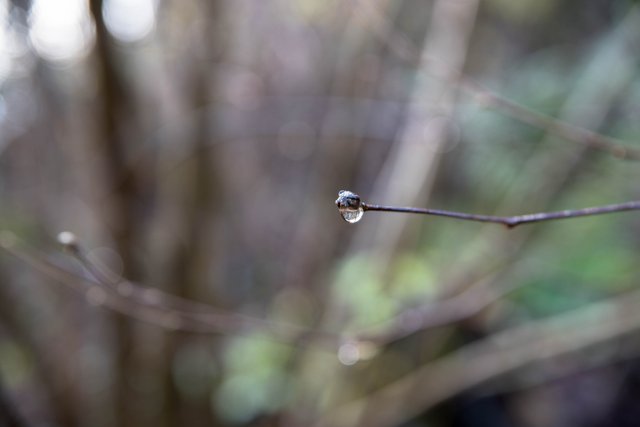 It was a windy day and the clouds were moving fast, so we had some drizzle, rain and sunshine as well. It's pity that we didn't get to see the mountains behind the clouds though.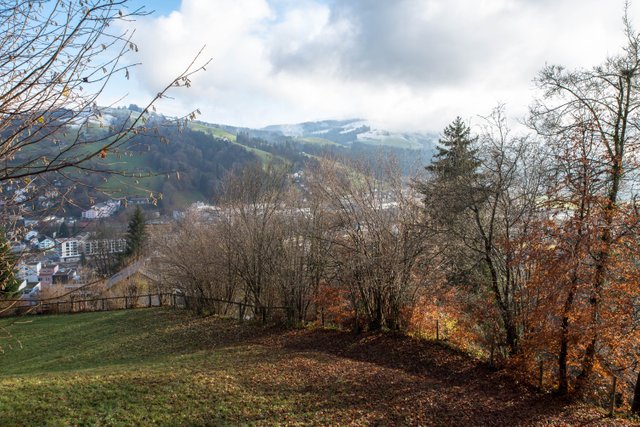 It looks like it's been a long time since other people were here. I've read that there is an association that takes care of the castle but the maintenance doesn't seem to be their priority. It was slippery and we had to bend to avoid the bushes.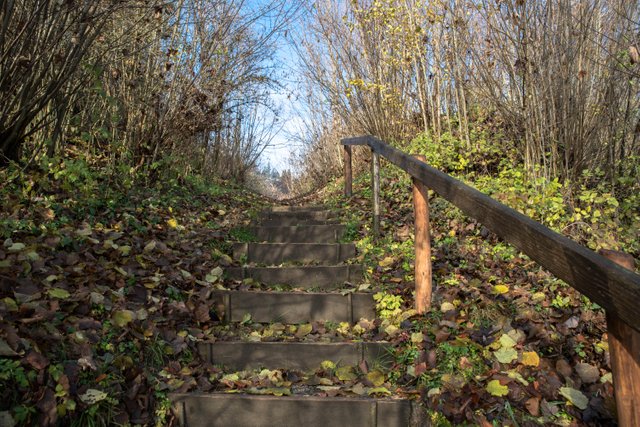 But well, those views were definitely worth the hassle...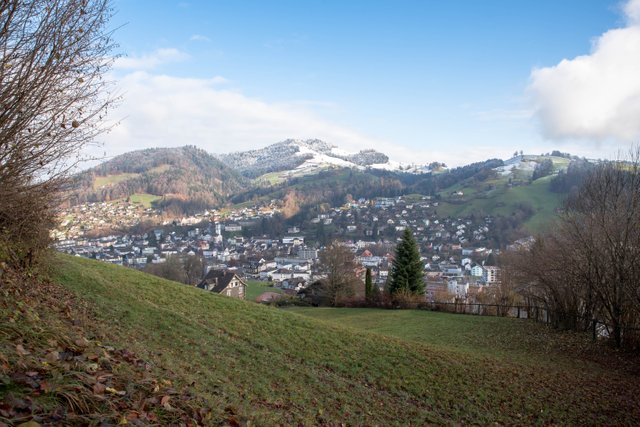 Toggenburg is one of the most beautiful regions in Switzerland. I have learned about it just recently and now we're trying to explore more of it anytime we can.
I like that our travel across the country impress our Swiss friends who keep telling us that we traveled in their country much more than they did. They also say that it motivates them to plan their holidays here instead of going abroad. That's great as this country has so much to offer and I enjoy showing it to you!
Thank you for reading!
Cheers!
Martina