Breath the Pressure|| Moving Picture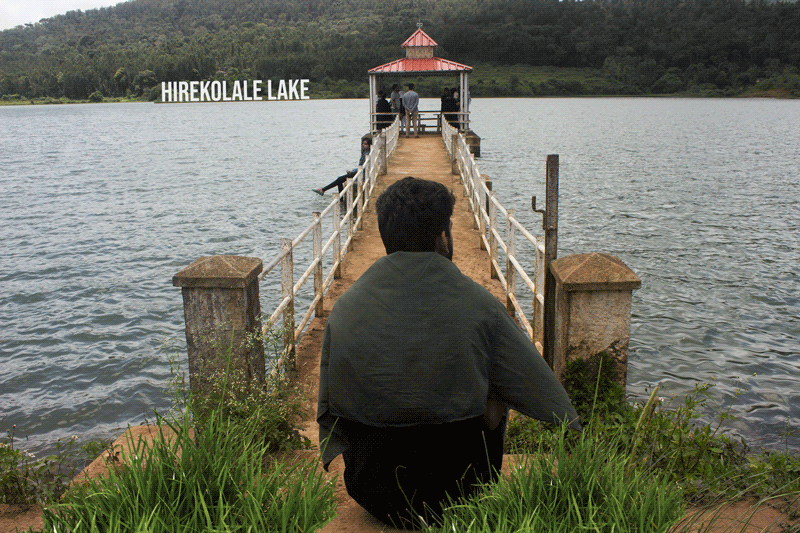 Hirekolale Lake,Chikmangalur,India
| | |
| --- | --- |
| Shutter Speed | 1/320 |
| Aperture | F/14 |
| ISO | 200 |
| Camera | Canon 600D |
| Lens | Canon 18-55 kit lenses |
About the Picture
This was captured during My First Ever trip without my family when I decided to go for Trek to Mullyangiri with a group of trekkers that were strangers to me before this trip.
Ofcourse, Things changed and we became the best of friends later ;)
We stopped by Hirekolale Lake before the trek and chilled by the lake for quite some time.
In the Picture is My friend, Aditya.
Edit
For the Edit, I have used 3 different software of Adobe I.e Lightroom, After Effects and Photoshop.
I was pretty pleased with the composition to start of with, but the picture wasn't as perfect interms of Exposure and Contrast. This is where shooting in RAW format really helps, It gives you room to work with exposures without really affecting the image quality.
So I first color corrected the RAW File in Adobe's lightroom software to get the right contrast and exposure before sending it to After effects.

This is where the Image gets its life and the actual animation happens, I used the "ripple" effect in after effect to achieve the motion on water. I kept the effect really subtle to make it look really realistic as possible. Its something I always follow, I keep the magnitude of the effect to the required amount. Over doing it can really spoil things.

If you look carefully at the before image, You could see some garbage in the left. I could have easily removed this off with the clone stamp and healing brush tool, but i wanted to experiment. So I used an image of grass i found on Pixabay to cover up this patch and used the "wiggle" expression on the X position to get the slight. movement.
Again, I kept the magnitude of this movement minimum and dint try to over do things.

Make sure the last frame of the animations matched the first frame so that they looked to be in flow, without an jerk while we later loop the animation images to a gif in Photoshop.

I also add the text in this software and used the "Bebas Neue" Font in this case before I exported the file the form of multiple Jpeg images.

Finally, Imported the image animation on the Photoshop's video timeline and made sure sure the gif had infinite loops so that the animation was continuous and never ending.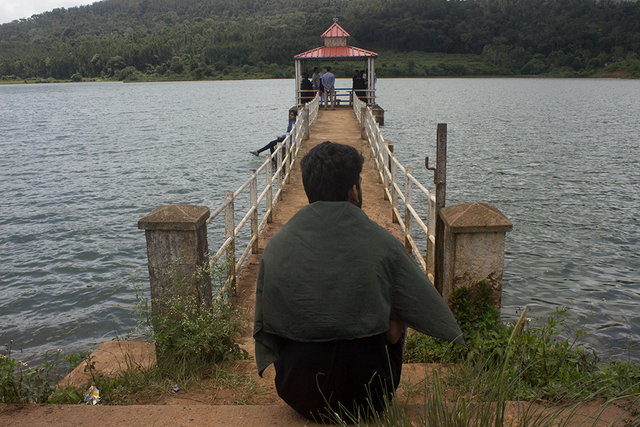 Before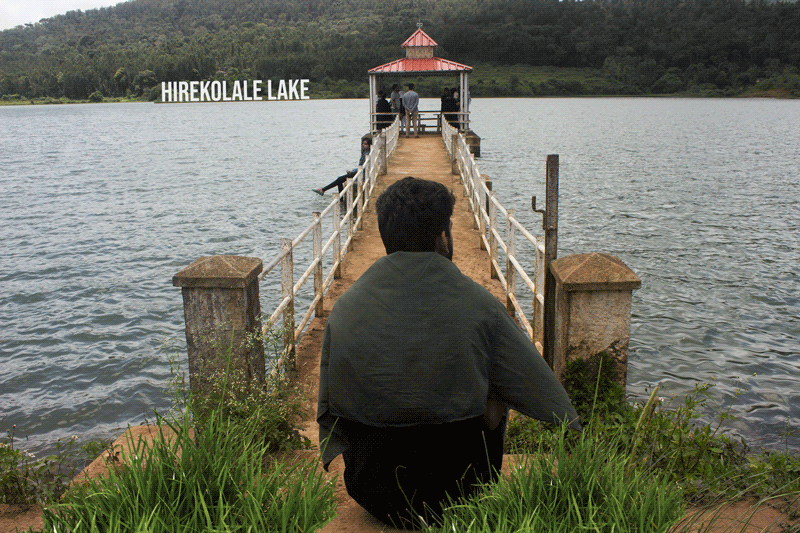 After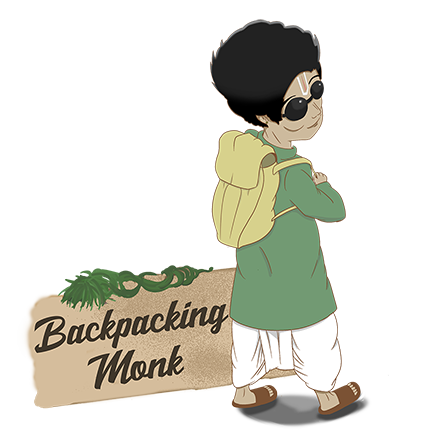 Cartoon Art by @turtledance24