Trip to Arrifana - Aljezur | Portugal
Go outside, inside!
This has been the motto lately.
And inside, there is so much to explore and to know despite the small size of this country.
It´s no longer new to those who know me that Alentejo is one of my favorite places in Portugal, but this time we chose to go a little further down the Vincentina coast and get to know Arrifana, a locality that belongs to the municipality of Aljezur, on the border between Alentejo and the Algarve.
---
Although situated in a very tourist-friendly area, whether due to its proximity to the Algarve or to many well-known places on the Vicentina coast, this friendly and welcoming village still retains an authenticity and popular customs already hard to find in a seaside location.
---
There, whether on the beaches, on the trails or in the village, calm and tranquility are everywhere.
Traces of the prehistoric past attest to the importance of this place for various peoples with evidence dating back to 7000 years BC - late Ice Age
Aljezur was founded in the X century by the Arabs, and it is from this period (X-XIII centuries) that reserves the greatest archaeological splendor of the municipality of Aljezur.
---
---
Since it was founded, history has gone through a series of battles and achievements that result in what we can find today, even a past episode during World War II took place here during an air combat between Nazi Germans and Allied forcess, which resulted in the death of 7 German pilots who were buried here.
Before moving forward to the place where we stayed, closer to Arrifana beach, we took a walk around the village and of course we had to visit the Aljezur Castle, the last Arab stronghold to surrender to the Christian forces in the year 1249 and is now considered a monument of public interest.
---
There is a legend that tells how the castle was conquered to the Arabs by the Christian knights...
In a nutshell, one of the Christian knights had fallen in love with an Arab girl named Mareares and was this young girl who told the knight that his companions were not missing the Holy Bath on the morning of June 24 at Praia da Amoreira "Amoreira Beach".
It was based on this privileged information that was organized the occupation of the castle, the rest is history :)
---
It was time to move forward to the coast and finally get to know the famous Arrifana beach, set in an area of high ecological importance and rare natural beauty surrounded by shale cliffs.
---
It´s on this beach that lies a huge vertical rock in the sea called "Pedra da Agulha", which has become an icon of the southwest coast :)
North of the beach, next to Arrifana Fortress, you can enjoy the most beautiful panoramic views of the Costa Vicentina.
This beach is excellent and popular for nautical sports such as diving, windsurfing, bodyboard and of course, surfing :P
Concluding
With a diverse natural heritage and "wild" natural scenery, Aljezur is an alternative destination for tourist massification, and i loved the time spent there.
Now... Nostalgia :P
All photos presented in this article are my own
---
@steemitportugal, a supporter of the portuguese community, is now also a witness! If you would like to give your support to this project, please click on the banner below to cast your vote:

And If you trust and approve what @dsound Community does in the Steem ecosystem, please vote @dsound as Witness to help them continue this journey...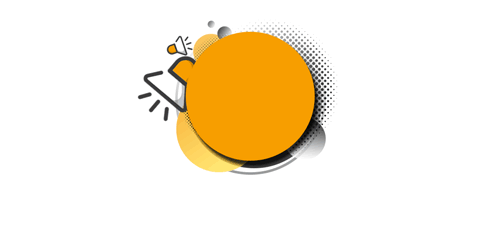 Discovering high quality posts, blogs, and authors on the Steem blockchain.
If you trust and approve what @curie Community does in the Steem ecosystem, please vote @curie as Witness to help them continue this journey...

Thank you