Third Largest Canyon in the world (#1 that is not a desert)!
While Blyde River Canyon cannot be compared to The Grand Canyon in Colorado in terms of grandeur, it is considered to be the largest in the world that is NOT a dessert. The canyon is lush green, especially in summer and has a stunning blue-green river running through it to complete its brilliance. The Blyde River Canyon is 26 kilometres long and its highest and lowest points (where the river leaves the canyon) are 1944m and 561m above sea level respectively – and this makes it one of the great sites to visit, not only in South Africa, but also in the continent. The Three Rondavels are the key feature of the canyon – similar in shapes to African traditional houses with pointed tops called "rondavels".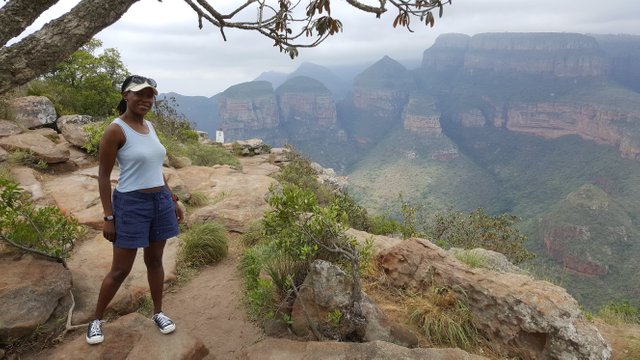 The Blyde River Canyon forms part of the Panorama route that includes other natural spectacles such God's Window (a rain forest), Bourke's Luck Potholes, The Pinnacle Rock and Sudwala Caves. One of Africa's biggest game reserves, the Kruger National Park, is also on the Panorama route and so travelling to this part of South Africa is highly recommended.
I have looked at a number of sites that profile canyons of the world and I have noticed that a few times the Blyde River Canyon in South Africa is not mentioned. Instead, the most celebrated is the Fish River Canyon in Namibia, a country to the West of South Africa. But what is widely accepted is that it is difficult to compare canyons in terms of size and depth because there is no practical way of determining where they start or end.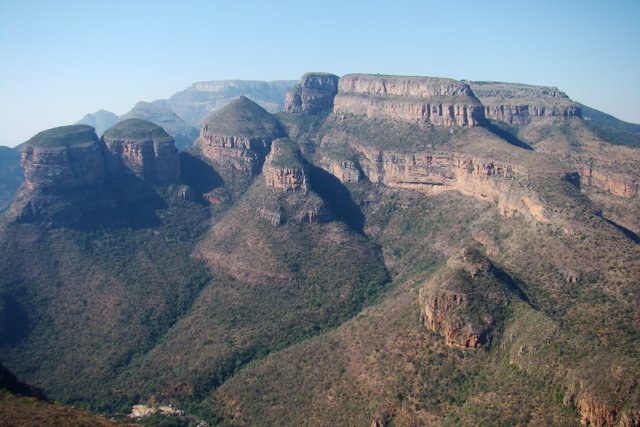 By Photo by Lukas Kaffer (Super.lukas) - Own work, CC BY-SA 3.0, https://commons.wikimedia.org/w/index.php?curid=2652972