Mountain Biking the Swiss Alps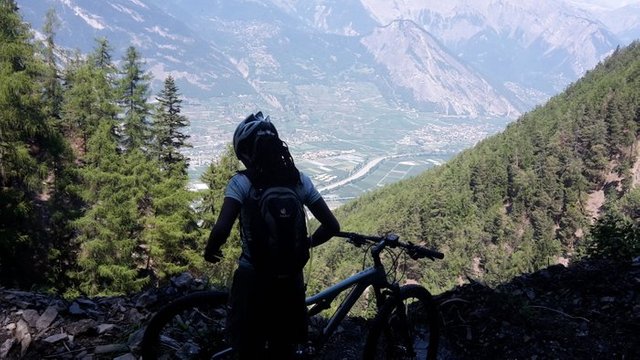 I like mountain sports and I will take as many opportunities as I can to experience a mountain by either running, hiking (climbing) or riding it. Mountain biking tends to be my default, if terrain allows, because I find that opportunities to run and hike are many more. Mountain biking, however, takes a lot more effort to plan. It is not only a matter of carrying the bike but in most cases you need to carry spare parts, tools, consumables such as lubricant as well as bike-specific clothing including the cycling pants, helmet, glasses and gloves. Then considering items such as action cameras or other specialized photographic equipment together with their batteries and the planning gets that much more complex.
If the plan is to bike outside of your region or outside of your country, the planning needs to be more elaborate. For example, taking a bike on a flight might ultimately influence your choice of airline(s) depending on how sports equipment is treated or whether they charge for it or not. You can easily pay 120 USD per leg for the bike (as an extra bag) and so it is worthwhile doing some homework before you even book your flights.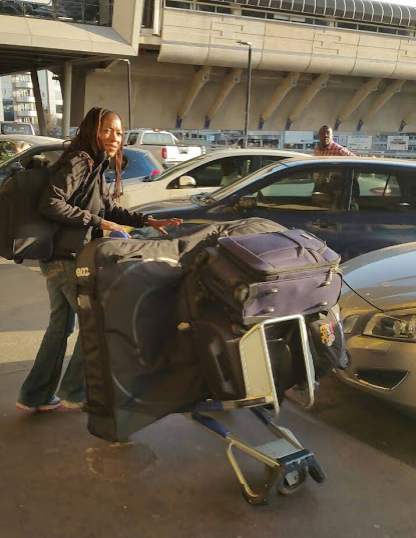 A week in Switzerland looking like I am emigrating!
When I decided to visit my friend in Zurich, Switzerland, I wanted to spend a few days on the Swiss Alps and after carefully considering all factors relevant to me, I settled on mountain biking. If I was fortunate enough to have no limit on time and on luggage, I would have added an extra bag for gear and equipment to climb the Mont Blanc!
There is a variety of bike carriers in the market to transport a bike, but my trusted Evoc bag has never disappointed me. Depending on the weight of the bike, it is unlikely that you can fit anything more than a bike helmet and a few tools into the bike bag itself.
Flying from Johannesburg to Zurich via London was fairly uneventful - the only discomfort is the size of the bike bag (had to be removed from the trolley occasionally as most escalators are narrower) and as "special luggage" it needs to be collected from special collection points at just about every airport I have been to.
I spent a few days with my friend in Zurich before taking a train to Verbier, near Le Chable in the Alps. It was a very scenic and comfortable 180km ride (and a bit expensive, I must add) that took close to 4 hours from on Swissrail. The train ride from Geneva airport is much shorter, so anyone going directly to the Alps will find flying to Geneva the best option.
Because I had limited time to spend on the Alps, I eventually decided to use a mountain biking specialist in the region called MTbverbier (http://www.mtbverbier.com/) and this turned out to be a really good decision. Although I had already worked out my own plan to ride the Alps (thanks to a few good websites that showcase the MTB route network across the whole of Switzerland), I soon found out that it would have been harder for me to navigate the network on my own. The service at MTBVerbier was amazing and their knowledge of the mountain biking trails is extensive. They tend to take small groups and have their own comfortable guest house (complete with a bike workshop) where they serve all the meals. This ensures maximum time on the bike and therefore maximum fun on the trails!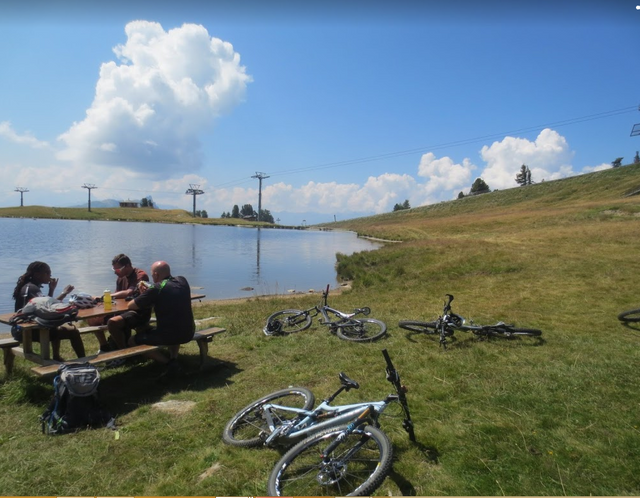 The first day we did a short 6km warm-up route to the lifts in Le Chable that took us from about 200m to about 830m where we caught our first glimpse of the magnificent mountain range. Verbier is a ski-resort and that means it is equipped with ski lifts that take skiers to the top of the mountain in winter. The lifts are designed to carry skis on the side and it so happens, mountain bikes must also fit the same hooks. But as a non-skier, it took me a bit of time to get the hang of how to quickly hook the bike and enter the lift safely! A few lifts we used throughout the three days were big enough to accommodate us and our bikes.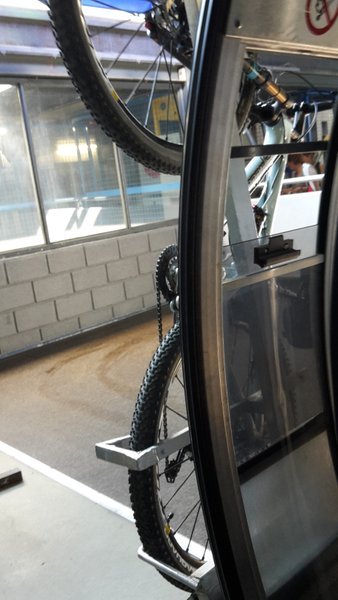 My bike fitting comfortably next to the door of the lift
The first 5km of the trail was flat and this was an opportunity to have a proper view on the mountain before getting into single tracks. This was followed by a fairly long downhill past the La Tzoumas (another ski resort) and lunch before hitting the only serious climb of the day, a long 5km climb on gravel, averaging 7% gradient over the distance. The trail took us into and out of villages where we were able to sit down for refreshments, and in total, it was a 60km ride that took us 7 hours (moving time 4 hours) to complete. It was really fantastic riding and breadth-taking views – sheer mountain biking pleasure.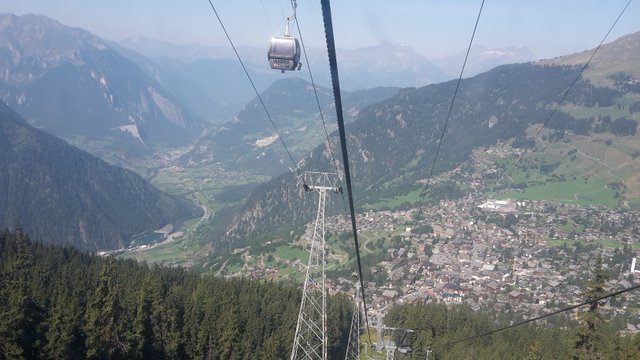 Going up the lifts from Le Chable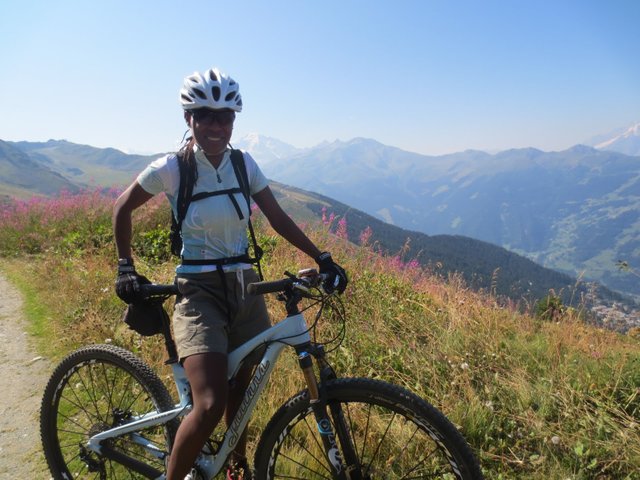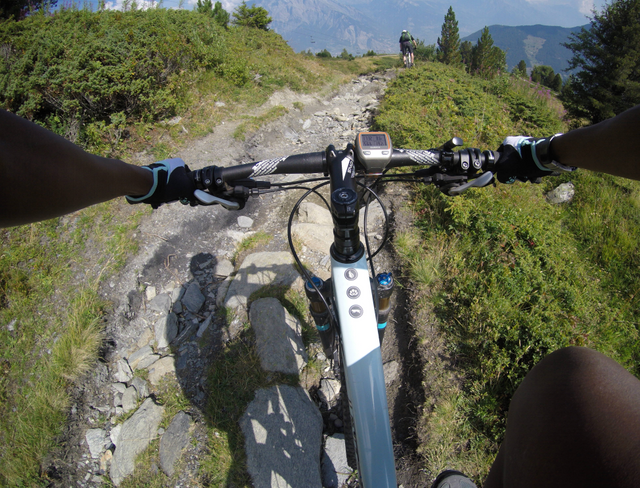 Day 2 was just as fantastic, with great single tracks and wonderful views from the top. On the ride towards Siviez we came across a calm herd of cattle that seem to not mind our presence, some donning their signature Swiss bells, and so we had great fun riding amongst them. The highlight of the day, which easily I could call the highlight of the 3-day trip, was the Descente Col Des Gentianes (on Tour De Mont Fort) along what looked like a glacier. The views were absolutely amazing but the downhill was long and exhilarating. The downhill ended on the most amazing single tracks amongst really beautiful vegetation – all shades of green with blooming flowers of different colours. The distance covered on this day was 55km and similar to the day before, it took most of the day (about 7 hours) including all the pit stops and rides in the lifts.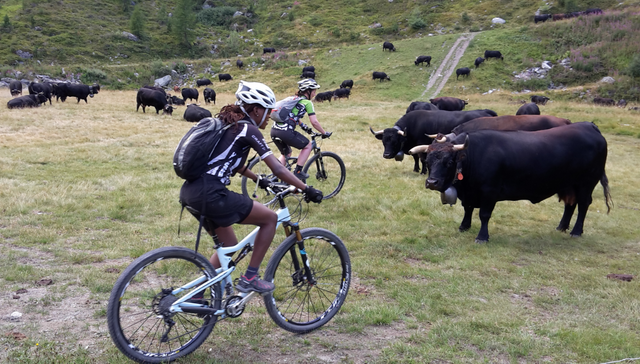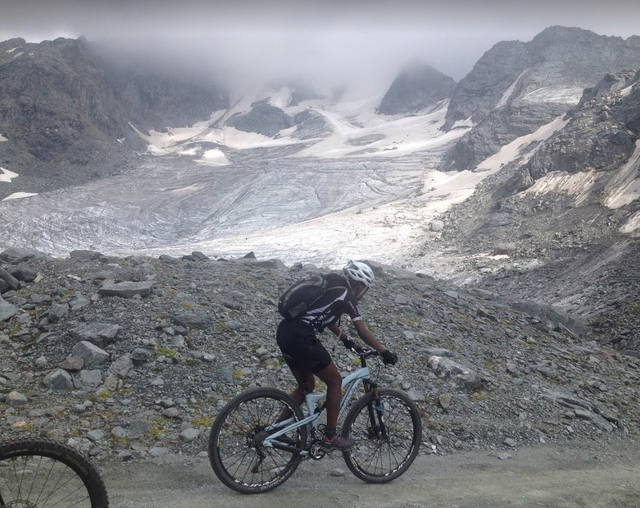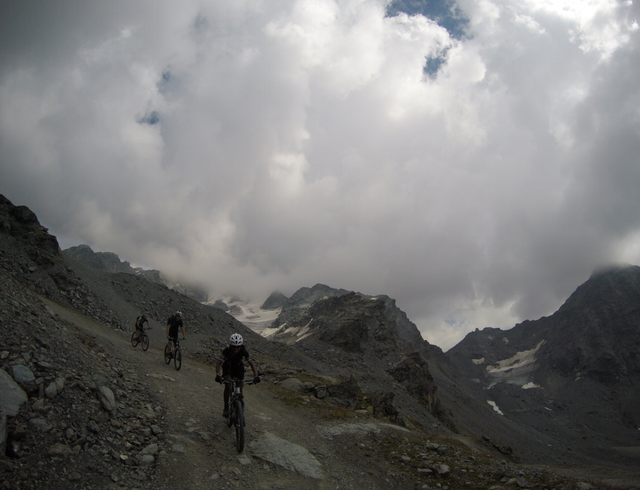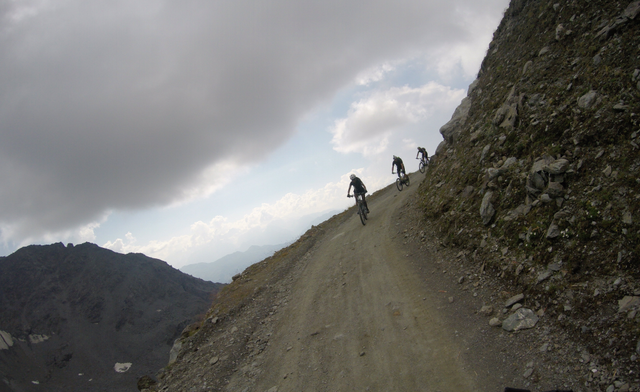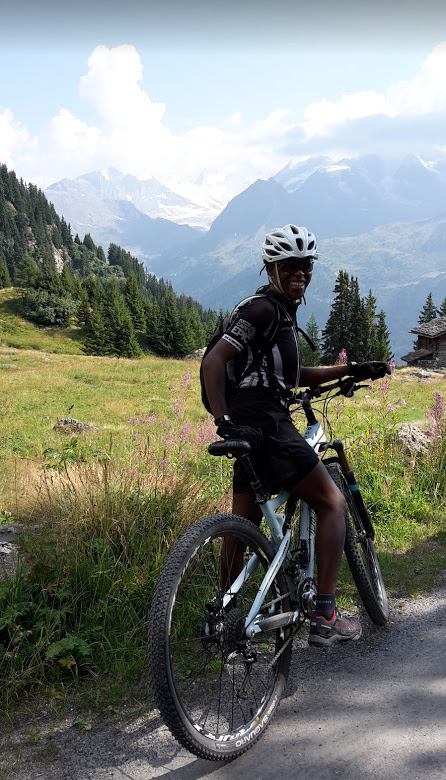 We started Day 3 at Lac du Champex, about 30 min drive from the guesthouse, and as expected, there were great views and the rides through the villages were interesting. This ride had a fairly steep 1.5km climb which, thankfully, ended at a beautiful restaurant up the woods and this meant a well-deserved rest at the perfect time. This is the day we spent a lot of time riding on forest single tracks and this type of terrain is one of my favourite.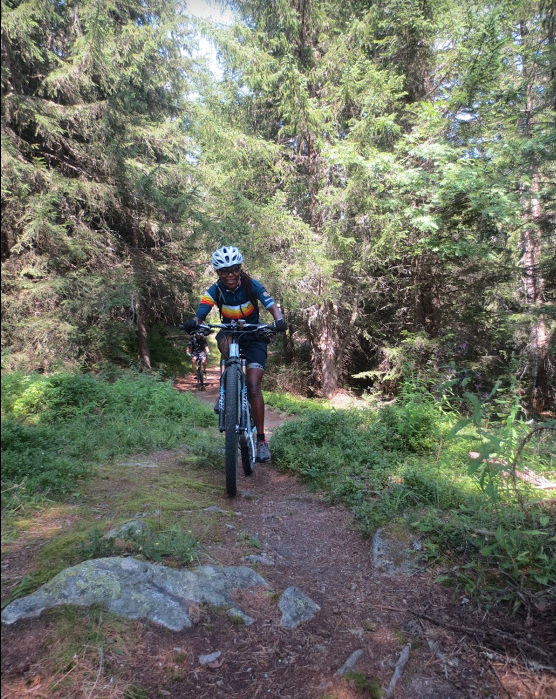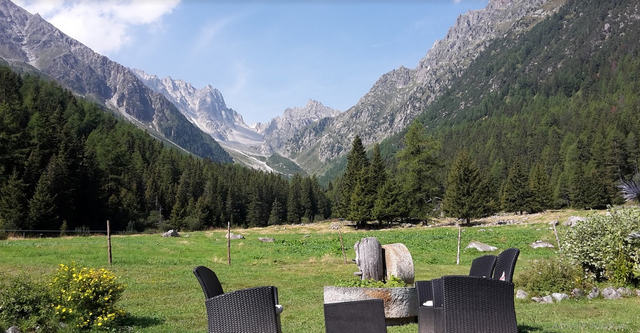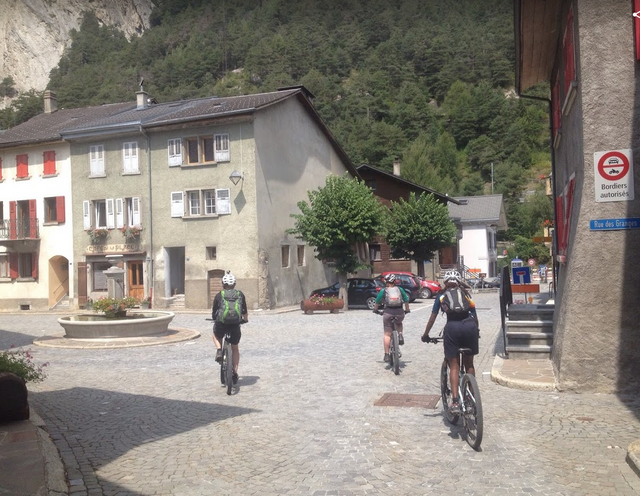 Riding the Swiss Alps is an experience that mountain bikers should really consider. If you have time, a self-guided trip is possible and I have come across a few sites that offer the basic information that you may need. I found that riding with a knowledgeable guide contributed significantly to the great experience and beautiful memories. I joined three other riders on the trip and to this day I still have contact with them and will hopefully ride with them again at some point in the future.