We did the unthinkable: My dad and me met in Vietnam without using telecommunication. :D
Das Undenkbare ist gelungen: Meinen Vater und ich trafen uns in Vietnam ohne der Hilfe von Telekommunikationsmitteln. :D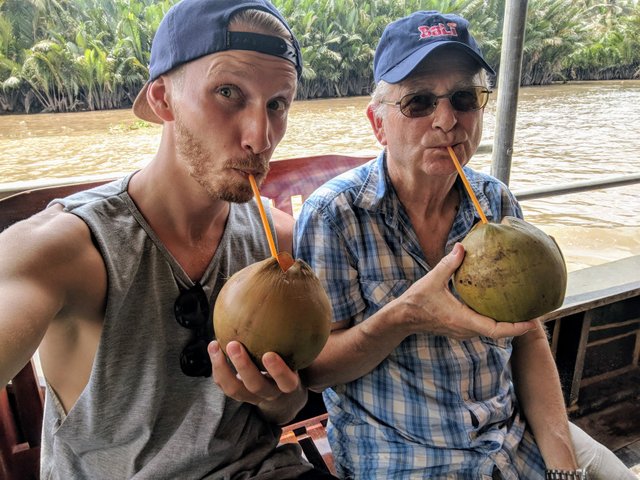 Mekong weirdos.
My dad booked a round trip through Vietnam, Cambodia and Thailand way before I left Austria.
We wanted to meet up anyway, so I was quite lucky because he also brought my new credit card and some specialty from home:
Mein Vater buchte eine Rundreise durch Vietnam, Kambodscha und Thailand, lange bevor ich mich auf den Weg machte.
Wir wollten uns sowieso am Weg treffen und damit hatte ich Glück im Unglück: Er hatte meine neue Reisekreditkarte und eine Spezialität von daheim im Gepäck: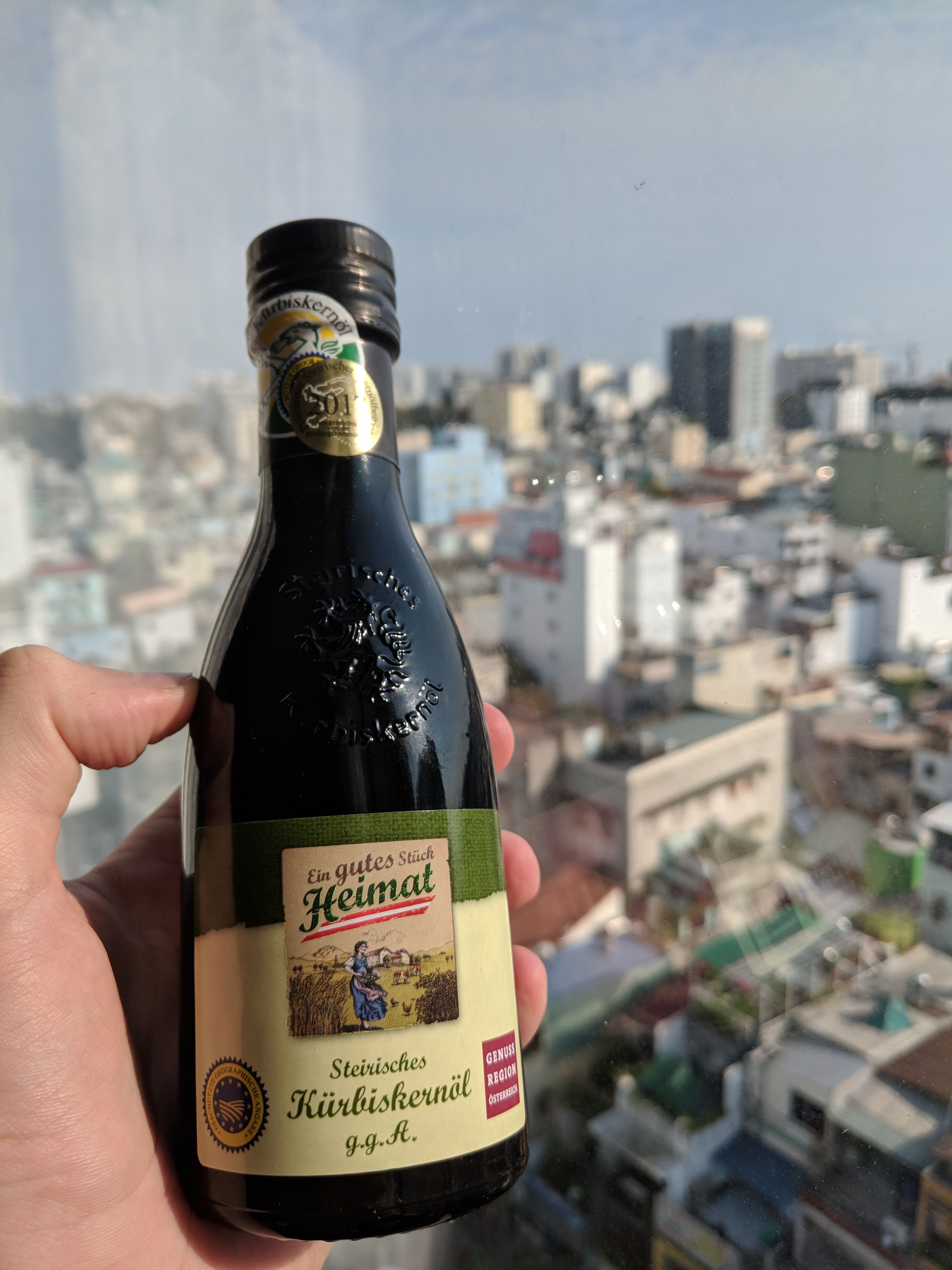 Yusssssss!
Right from the start I like Vietnam way more than Thailand or Cambodia.
Ho-Chi-Minh-City is way tidier and cleaner. The vibe and the people are quite different.
Also it's cheaper and Uber actually works out! Wow!
They even have sidewalks...but they apparently are streets as well:
Von Anfang an mag ich Vietnam viel lieber als Thailand oder Kambodscha.
Ho-Chi-Minh-Stadt ist viel ordentlicher und sauberer. Die Stimmung und die Leute sind recht anders.
Außerdem ist es günstiger und Uber funktioniert richtig! Wow!
Hier gibt's sogar Gehsteige...aber die sind offenbar auch Straßen: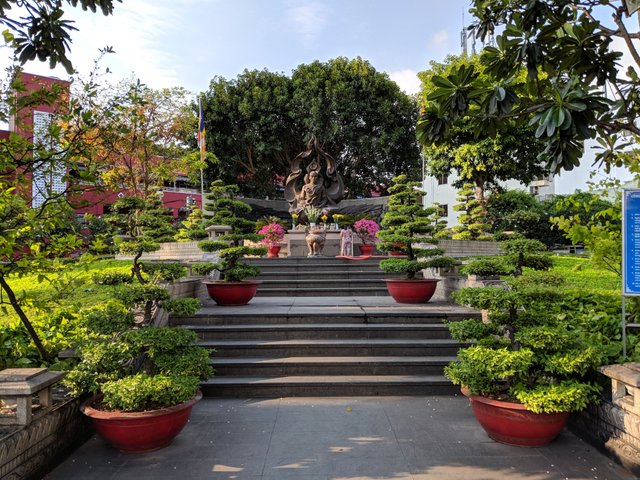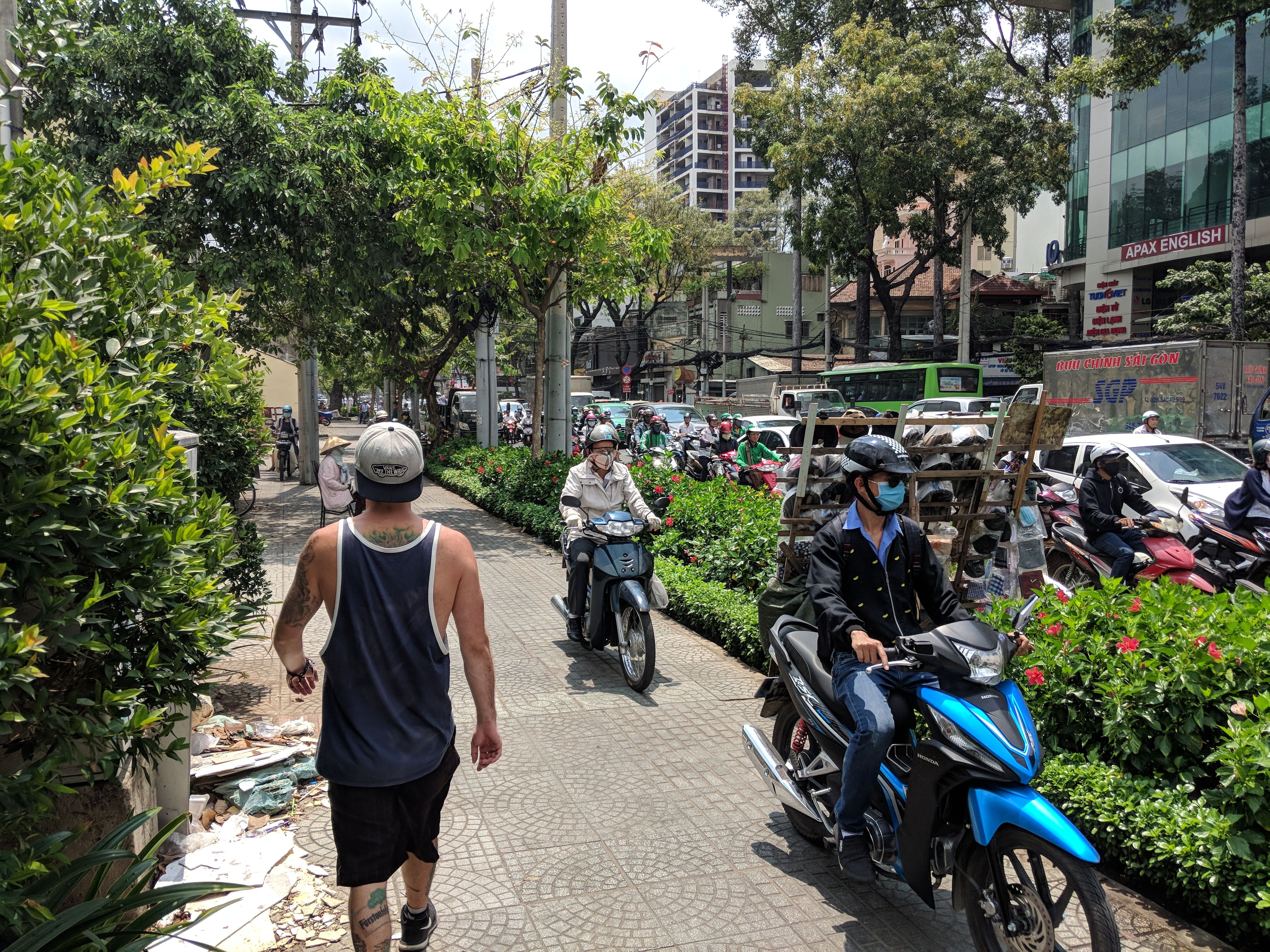 We make a deal to join the travel group of my dad for four days where we experience quite a lot! That was a really weird change to the weeks before.
(Shout out to my mom @martinamartini who paid for said deal!)
Wir handeln einen Deal aus und können vier Tage mit der Reisegruppe meines Vaters mitziehen und so allerhand erleben! Das war echt eine schräge Abwechslung zur bisherigen Reise.
(An dieser Stelle großes Danke an meine Mom @martinamartini, die die Kosten für diesen Deal übernahm!)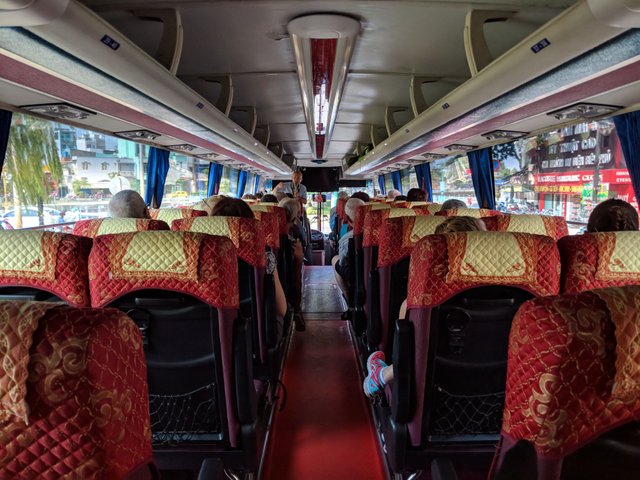 I couldn't help to think of the Ziplining episode of South Park at times. I wouldn't compare it by any means though because this was a nice experience.
(We saw so much this last week that I have a hard time cutting this post down to an enjoyable length. So I'll simply spare you the war scenery and animal abuse.)
Meeting in Ho-Chi-Minh-City we stroll through the city and dine like kings:
(Wir sahen so viel die letzte Woche, dass ich mir richtig schwer tue, den Post zu einer angenehmen Länge zu kürzen. Folglich erspare ich euch die Kriegsschauplätze und die Tierquälerei.)
Wir treffen uns in Ho-Chi-Minh-Stadt, spazieren durch die Stadt und dinieren dort wie Könige: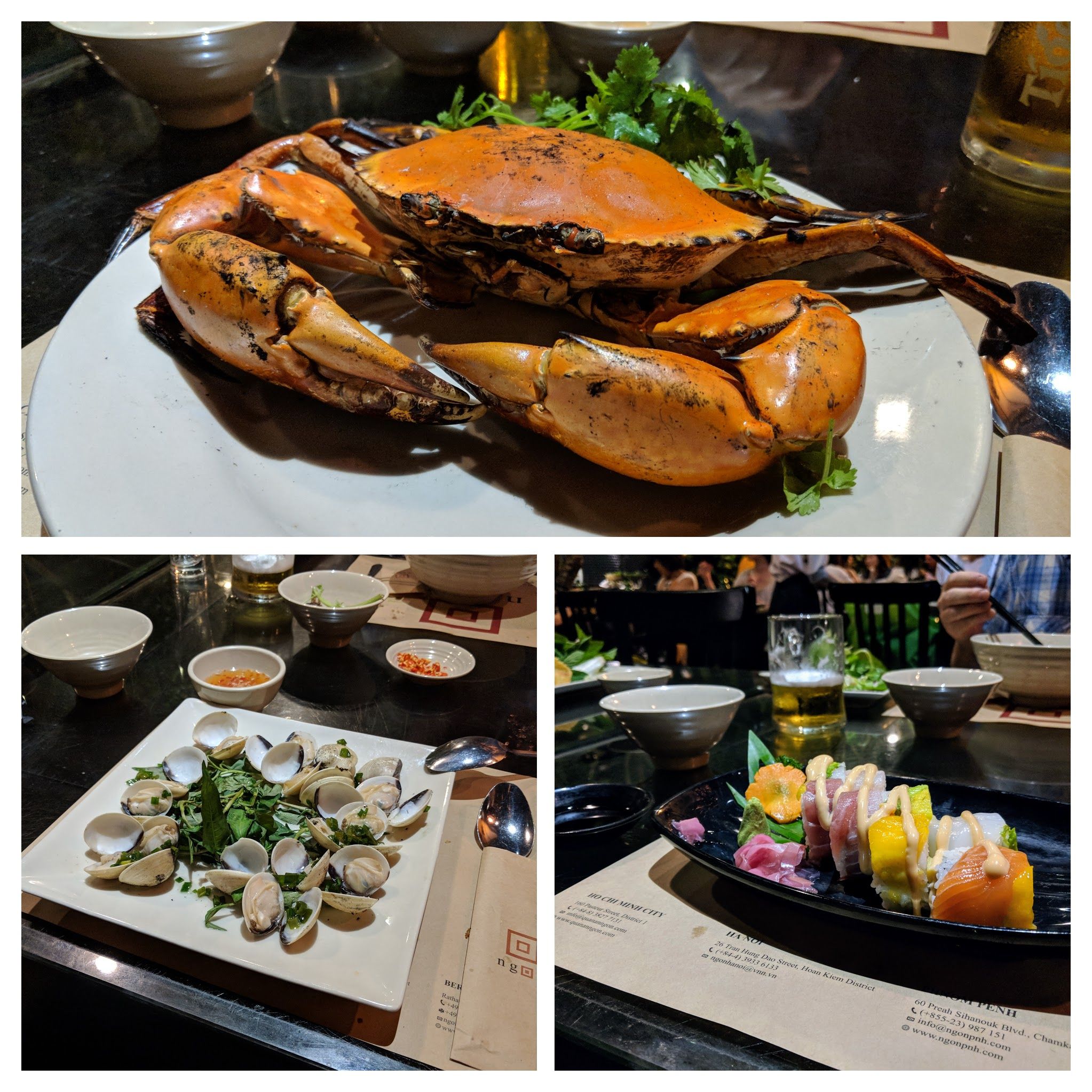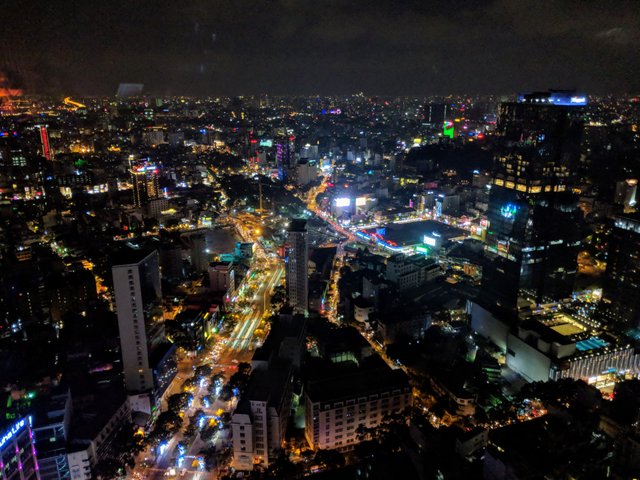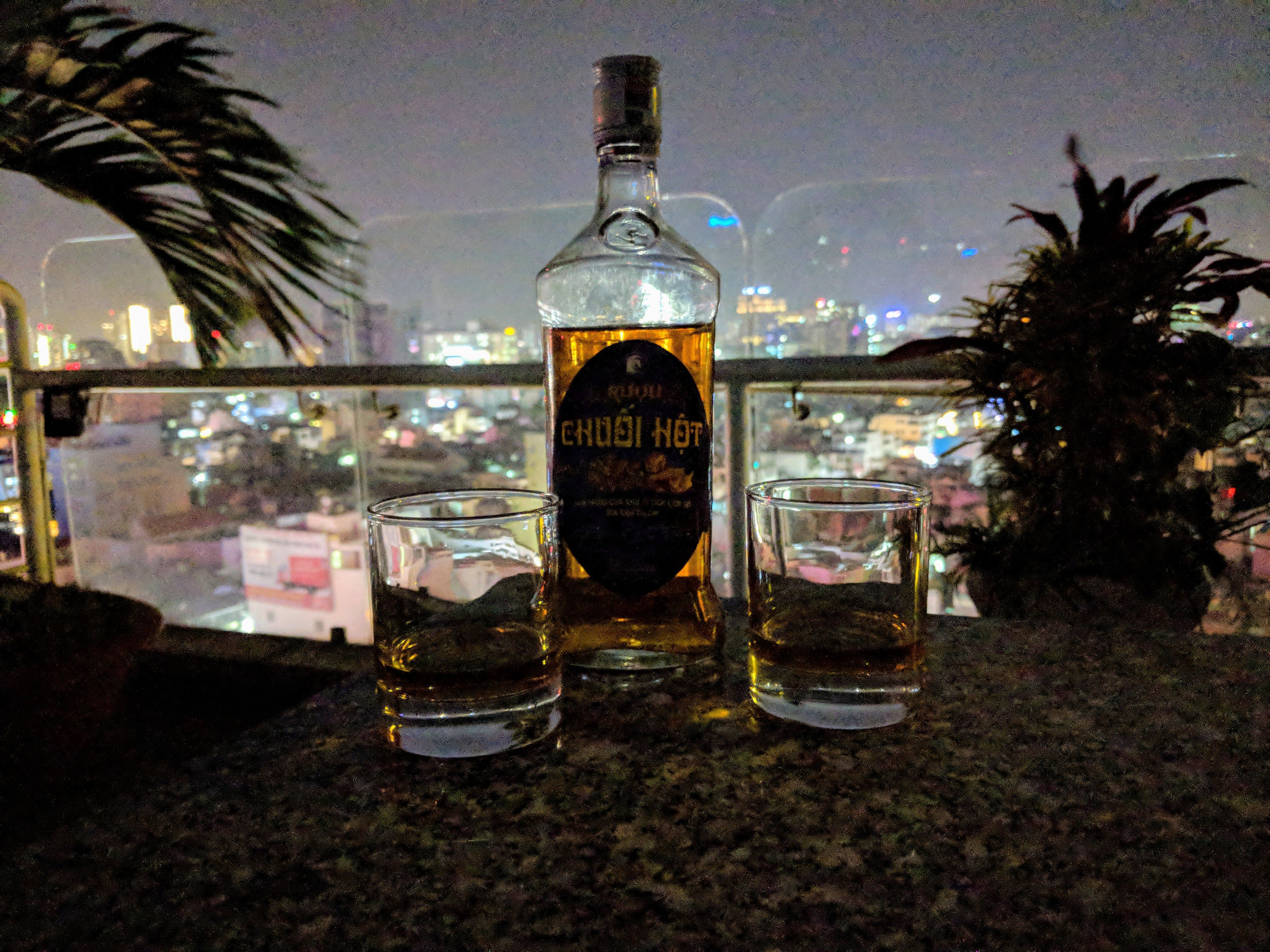 Banana booze.
Out of the city we drive south to the Mekong Delta - a lovely part of the country! On our way we stop at a rice field to take pictures and then head over to a brickworks where they still make bricks by hand using only local resources.
Aus der Stadt draußen fahren wir ins Mekong Delta - ein wunderbarer Teil des Landes! Auf unserem Weg halten wir an einem Reisfeld, um Bilder zu machen und fahren dann weiter zu einer Ziegelbrennerei, in der Ziegel noch von Hand und ausschließlich mit regionalen Ressourcen hergestellt werden.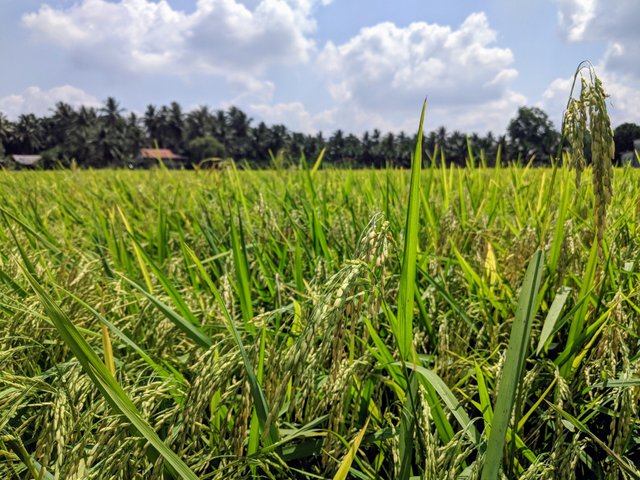 If you see a photo like this pop up on your social media timeline, you can imagine it was shot like this, haha:
Wenn du so ein Foto in einem Social Media Feed siehst, dann wurde es vermutlich so geschossen, haha: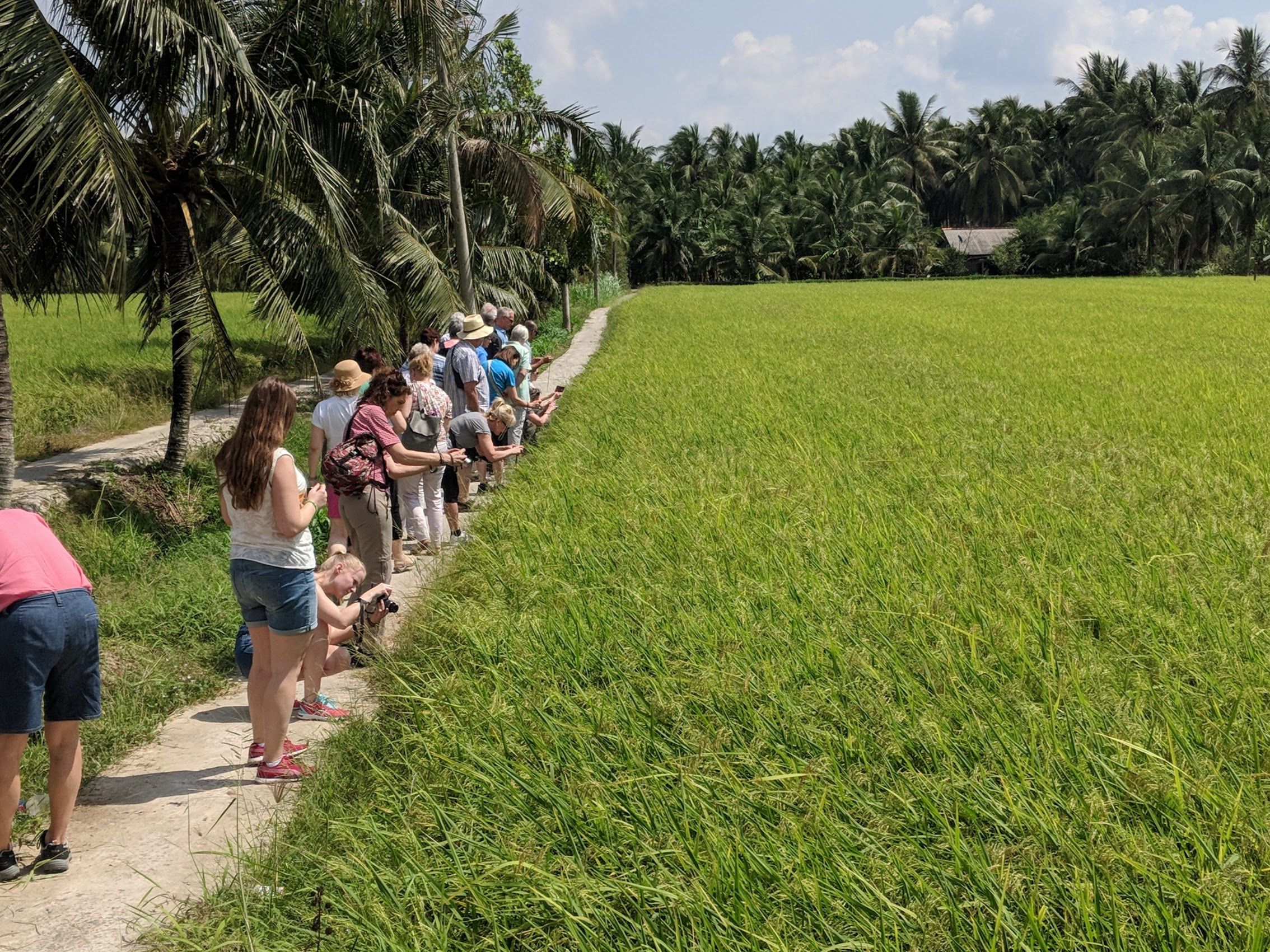 The farmer stood on the road and wonderingly observed the happening.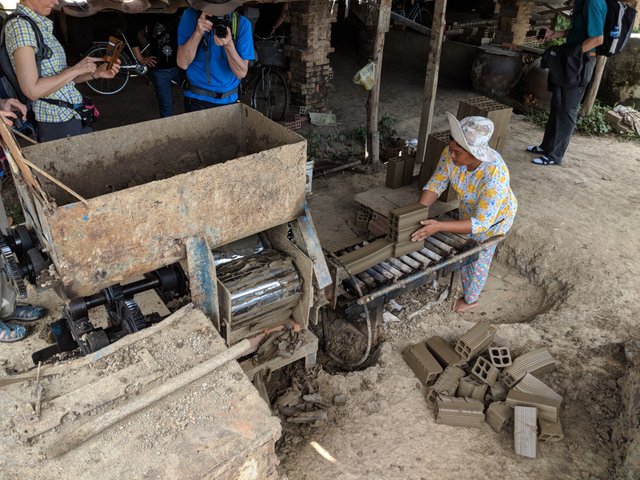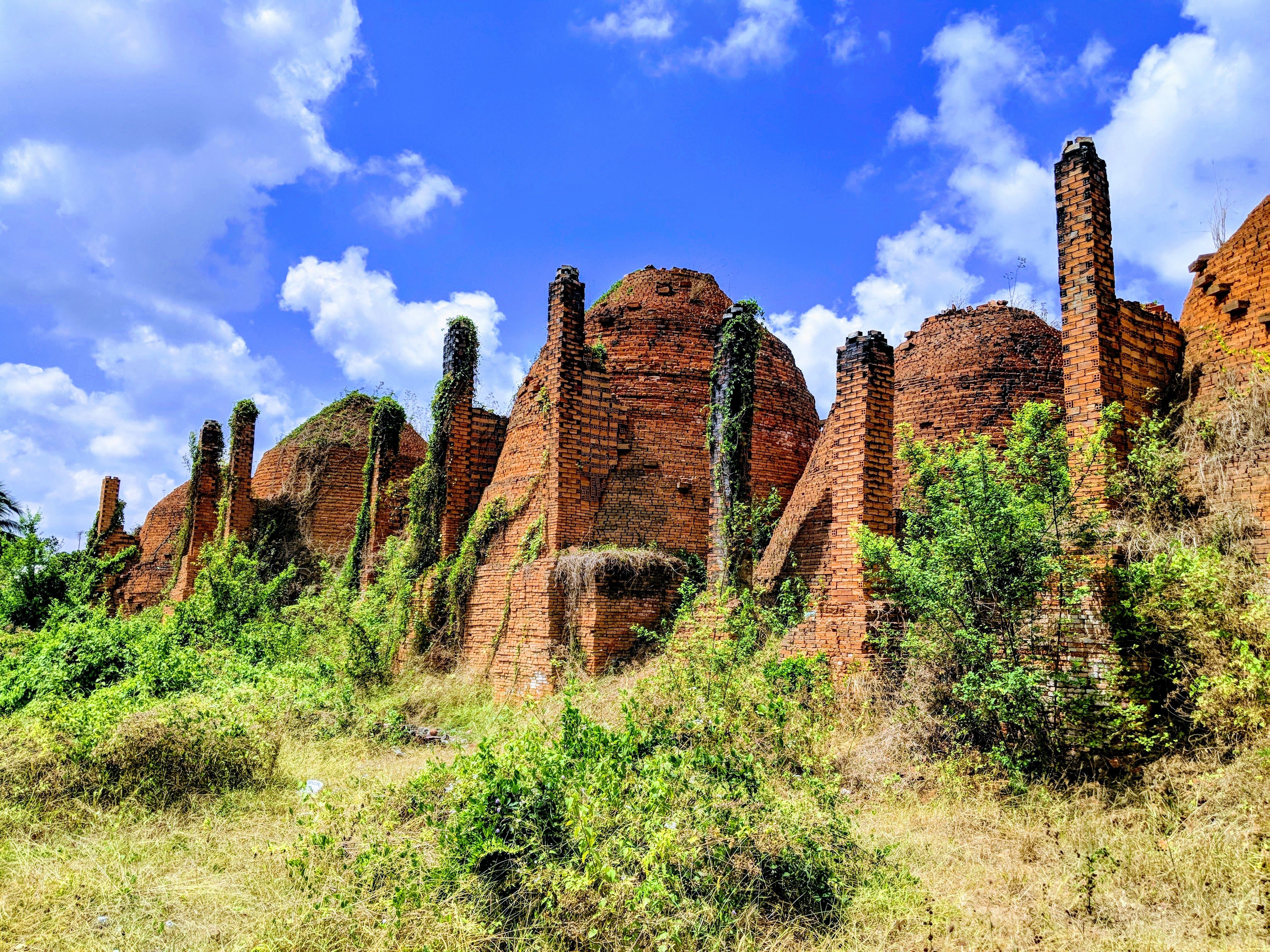 In those stoves of 5 meters height the bricks are burnt.
My absolute favorite were the rides on the Mekong and it's canals along with the mangrove forests. Photos may describe those experiences better than words.
Plus I got sick yesterday and the antipyretic wears off just now which makes writing incredibly complicated.
Mein absoluter Favorit waren die Fahrten am Mekong, seinen Kanälen und durch die Mangrovenwälder. Fotos können das Erlebnis zweifelsohne besser beschreiben, als Worte.
Zudem wurde ich gestern krank und der Fiebersenker lässt gerade nach, wodurch das Schreiben gerade unglaublich kompliziert wird.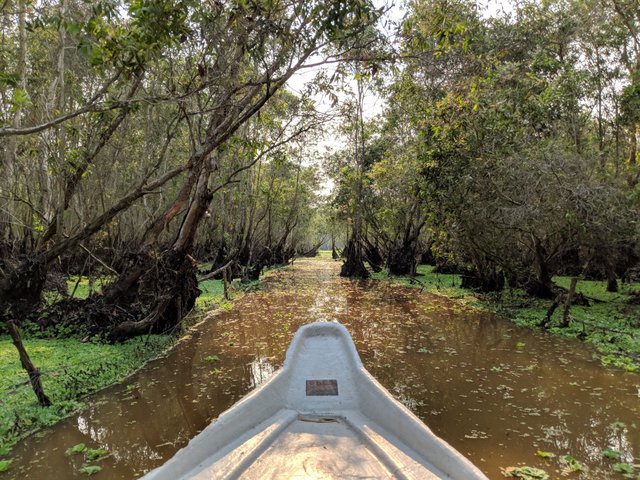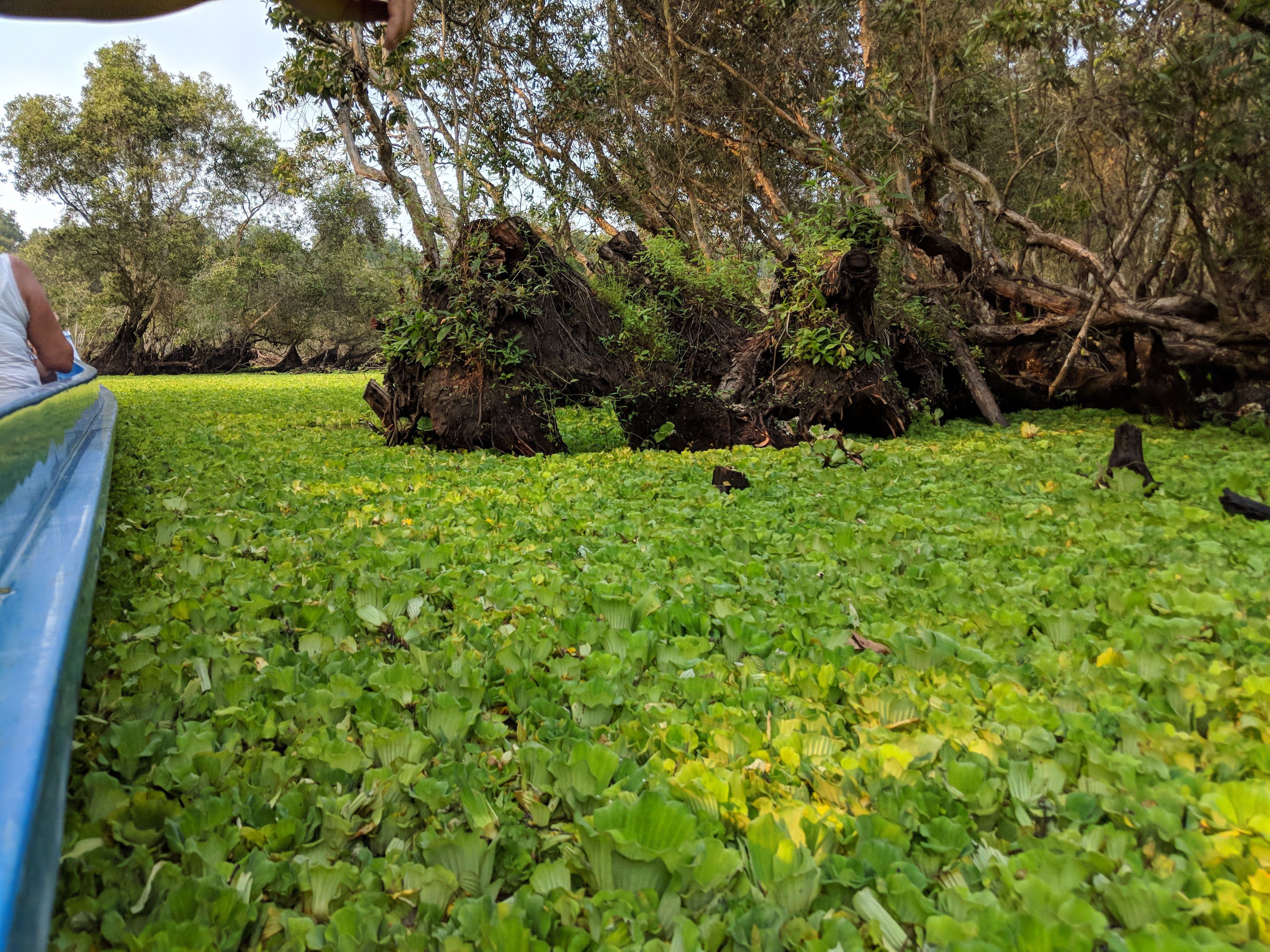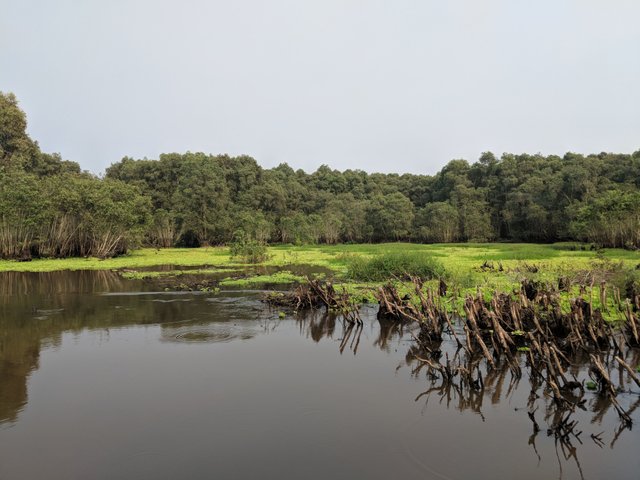 This morning my dad stepped onto the boat which would bring him to Phnom Penh, Cambodia.
Flo and me made our way back to Ho-Chi-Minh-City with the same bus and got to have some authentic Vietnamese lunch with the crew: frog and catfish.
Heute Morgen trennten sich unsere Wege, als mein Vater auf das Speedboat Richtung Phnom Penh in Kambodscha stieg.
Flo und ich fuhren mit dem selben Bus zurück nach Ho-Chi-Minh-Stadt und genießen ein authentisches vietnamesisches Mittagessen mit der Crew: Frosch und Wels.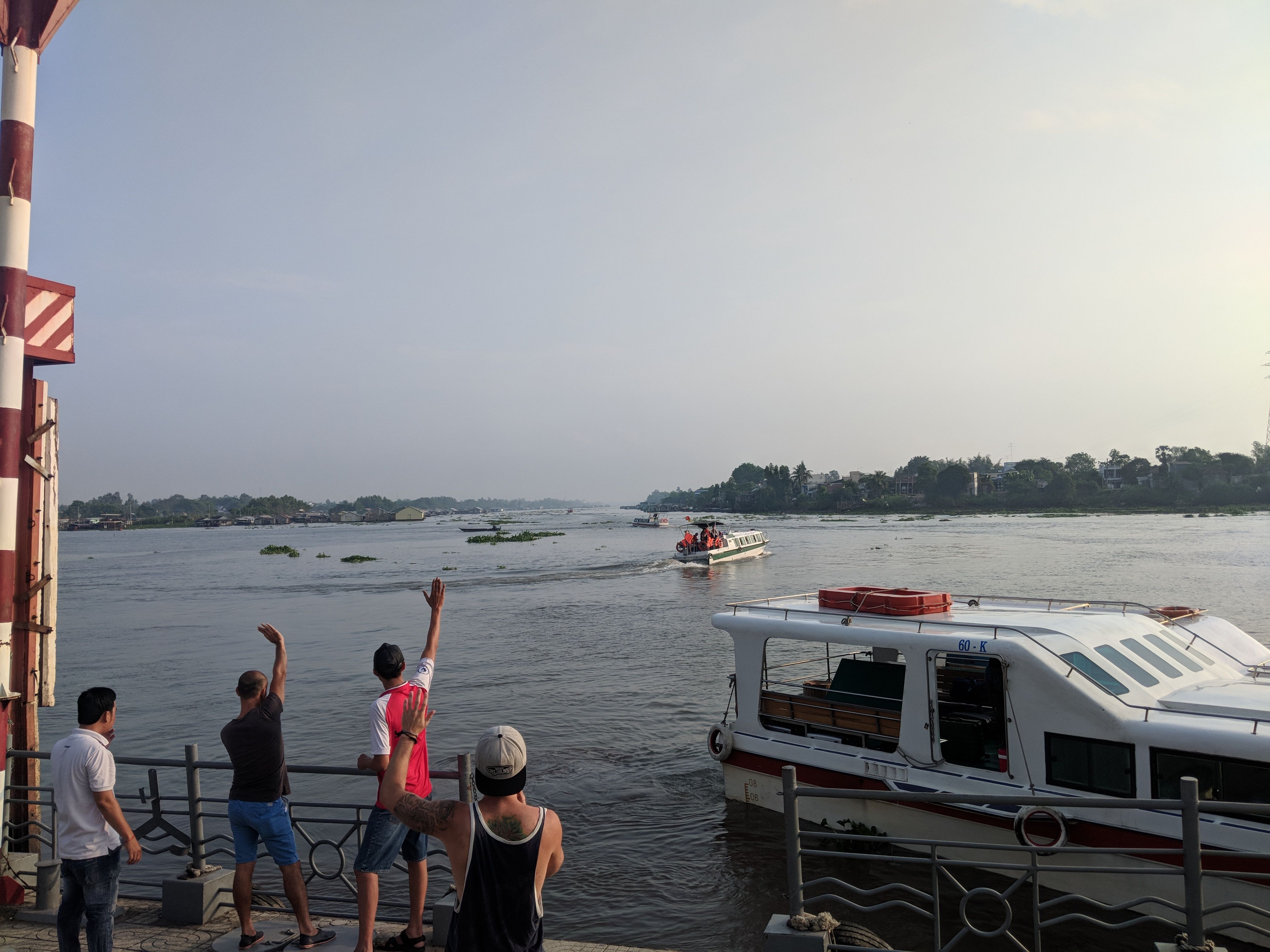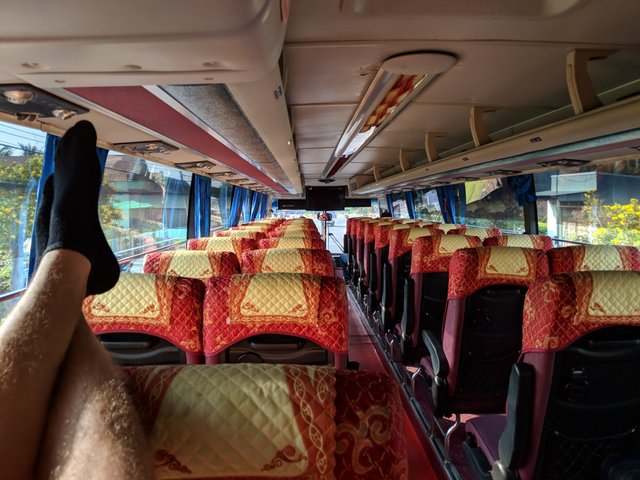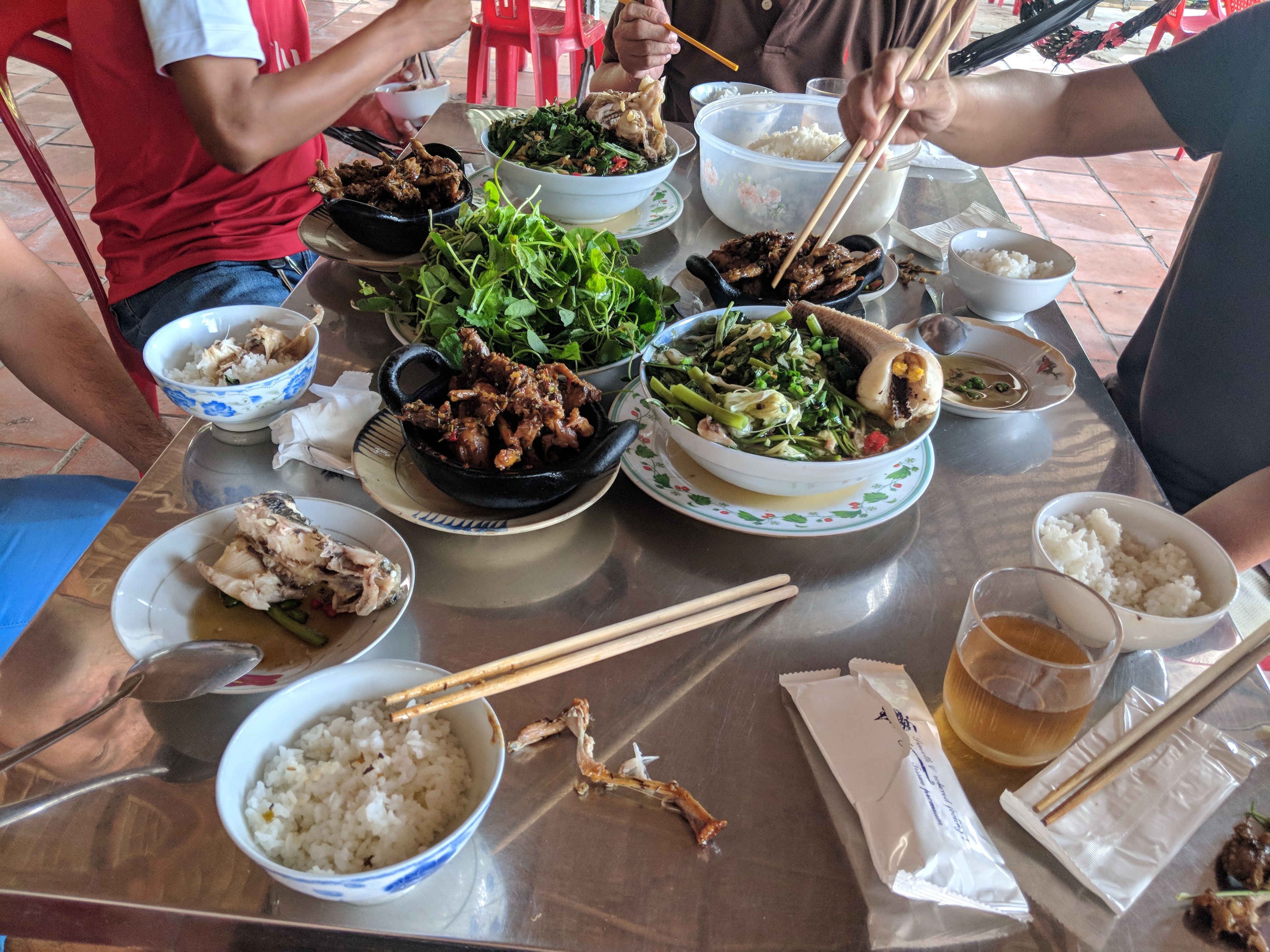 The Inside Travels
Traveling with the group there left me with minimal progress studying - after all I wanted to spend some time with my dad.
These days kinda were like a holiday from traveling. I missed the progress though. Anyway at least I learnt Spanish everyday and did sports whenever possible.
Unterwegs mit der Reisegruppe blieb keine Zeit fürs Fortkommen - schließlich wollte ich auch Zeit mit meinem Vater verbringen.
Die Tage waren also wie Urlaub von der Reise. Dabei ging mir der tägliche Fortschritt allerdings ab. Zumindest lernte ich jeden Tag Spanisch und machte nach Möglichkeit Sport.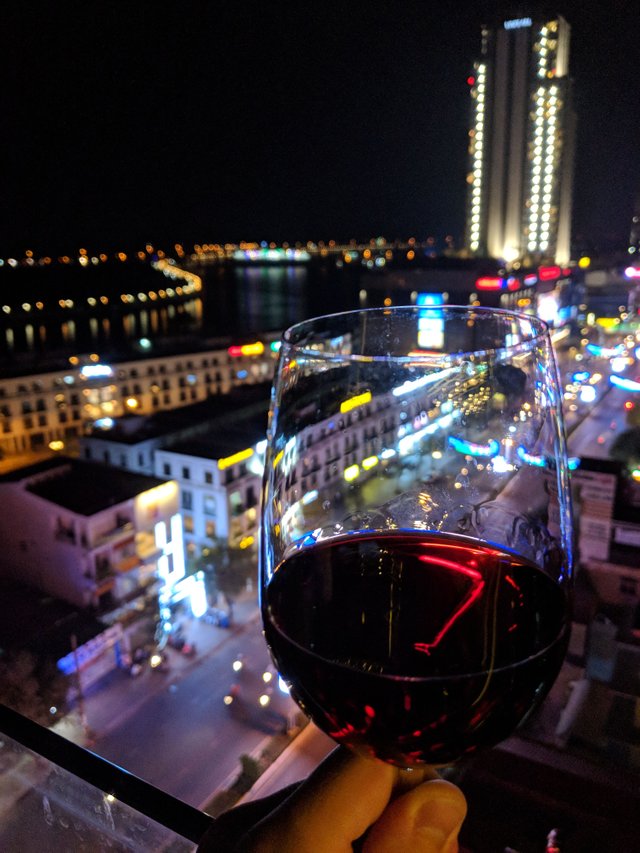 Hotels and food had to be paid separately with which I blew this month's budget halfway through. It was nice to have some decent life again though.
Now I look forward to sleep late and not join a tour tomorrow.
Hotels und Essen mussten natürlich separat bezahlt werden, was mein Monatsbudget auf der Hälfte gesprengt hat. Allerdings war es wirklich fein, mal wieder ein ordentliches Leben zu führen.
Jetzt freue ich mich allerdings aufs Ausschlafen und dass morgen keine Tour ansteht.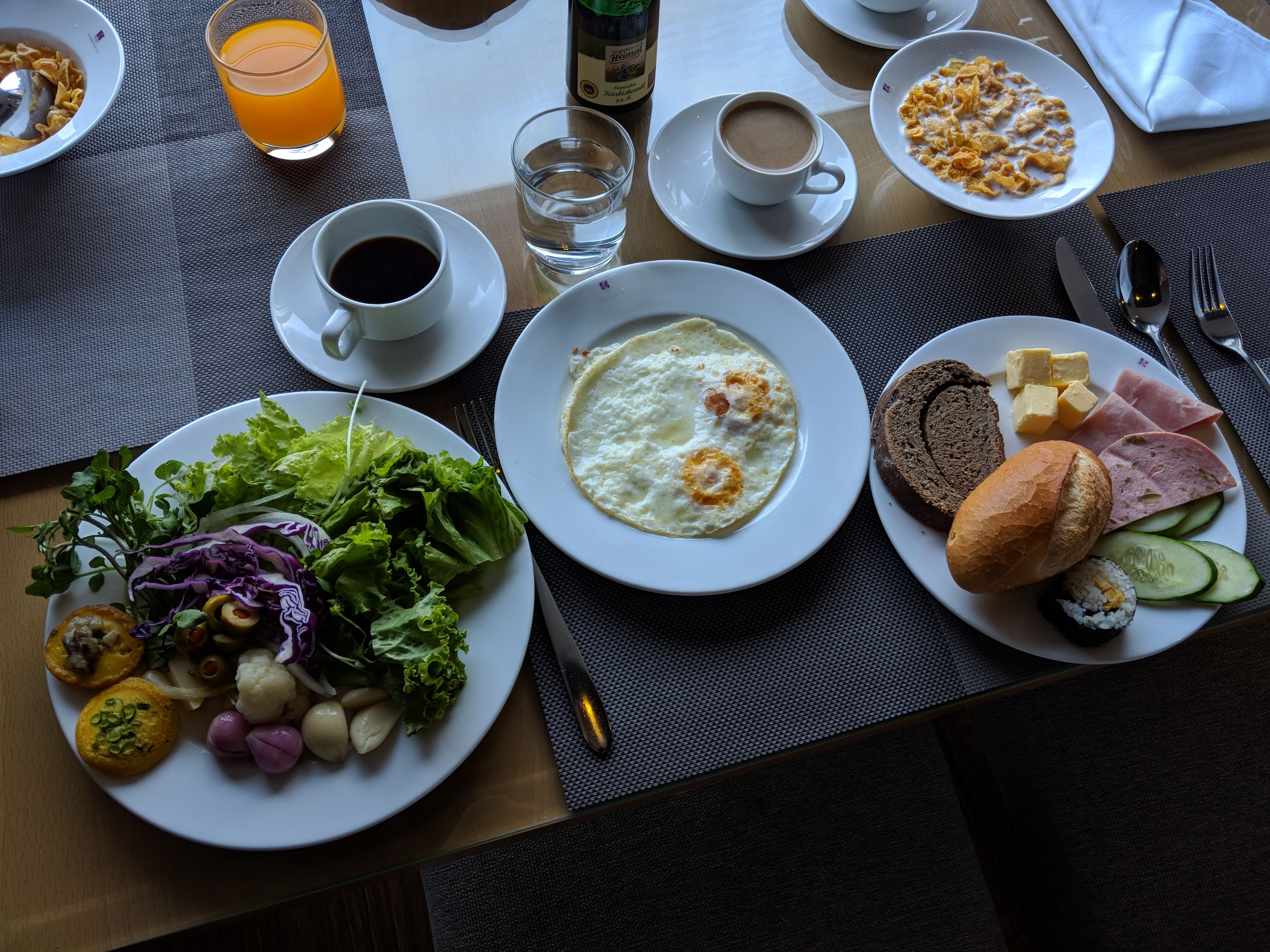 I'll miss those breakfasts though.
Would like to go into detail and write more prudent but I really lack energy. I'll take my time to recover now.
Würde gerne ins Detail gehen und ordentlich schreiben, aber mir geht die Energie aus. Werde mich erst mal auskurieren.
---
Hope you had a good read! Always happy about feedback.
More pictures on instagram: https://www.instagram.com/yourmateyo ☺
You find every other steemit blog post in chronological order right here: http://yourmates.world
All the best,
yourmate :)