Travel Diary #9: A Day at Penang, Malaysia Part 2 (feat. Penang Hill)
As mentioned in my Penang Part 1 travel diary, we went back to Penang a few months after our last visit. Since I came with Katrina again, we talked and decided to go to just 1 attraction this time. Our friend recommended Penang Hill and seeing her photos encouraged us to go there too.
Reminder: Make sure to click on each images to view full screen.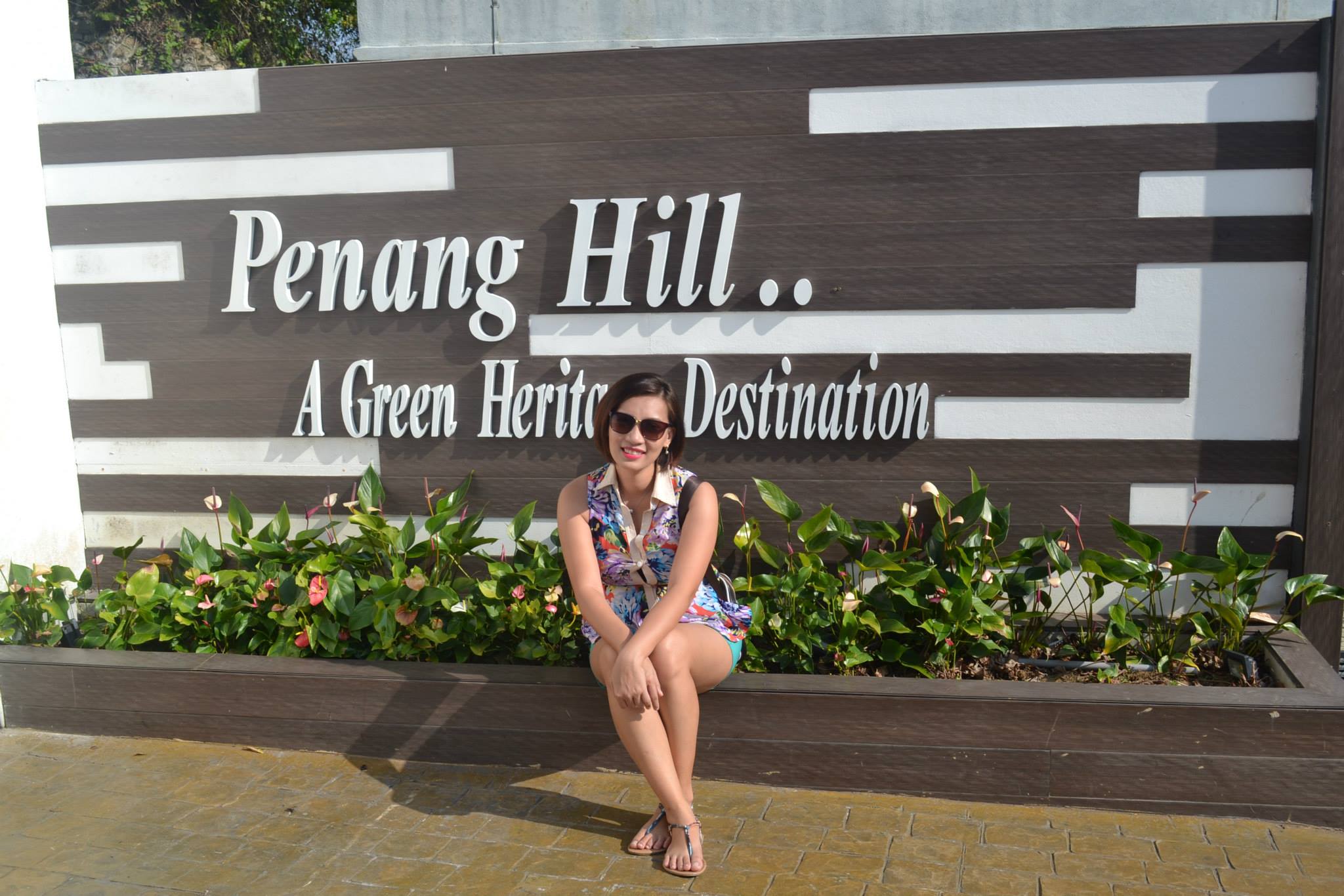 Penang hill or the locals call it Bukit Bendera, which actually refers to Flagstaff Hill, the most developed peak. It covers a number of hills, with the highest point at Western Hill which is 833 m (2,733 ft) above see level. (Source)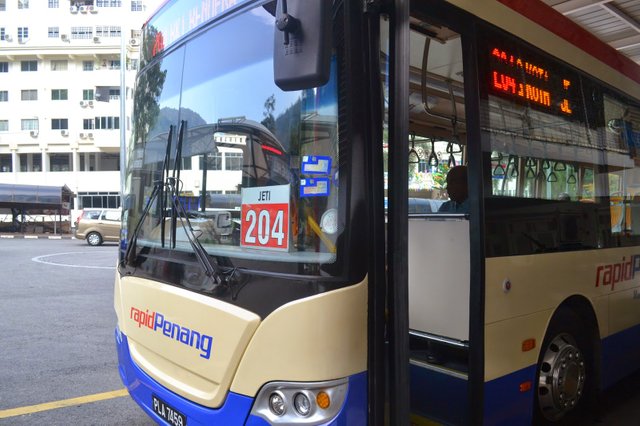 We had to take the bus #204 from Komtar going to the Bukit Bendera and paid for only RM 2 (or USD 0.50) per way. If I remember correctly, Bukit Bendera was the last stop of this bus line.
In order to reach the top of the hill, we have to ride the Swiss made funicular train that runs every 20-25 minutes. We had to pay RM 30 (or USD 8) for the train to take us up and back. Katrina told me in advance that we should get to the front part of train to get a full experience of the train ride. Unfortunately, we were not fast enough to get ourselves in position as there were teens already standing in front of us. Nonetheless, the ride was amazing as it is my first time riding a funicular train.
As the train moved higher and higher to the top, our ears began to pop. We also manage to get one shot of the tracks even with the pack of people blocking the way. And on our way down, we took a time lapse video but because the quality is so low I will not be including it on this blog though.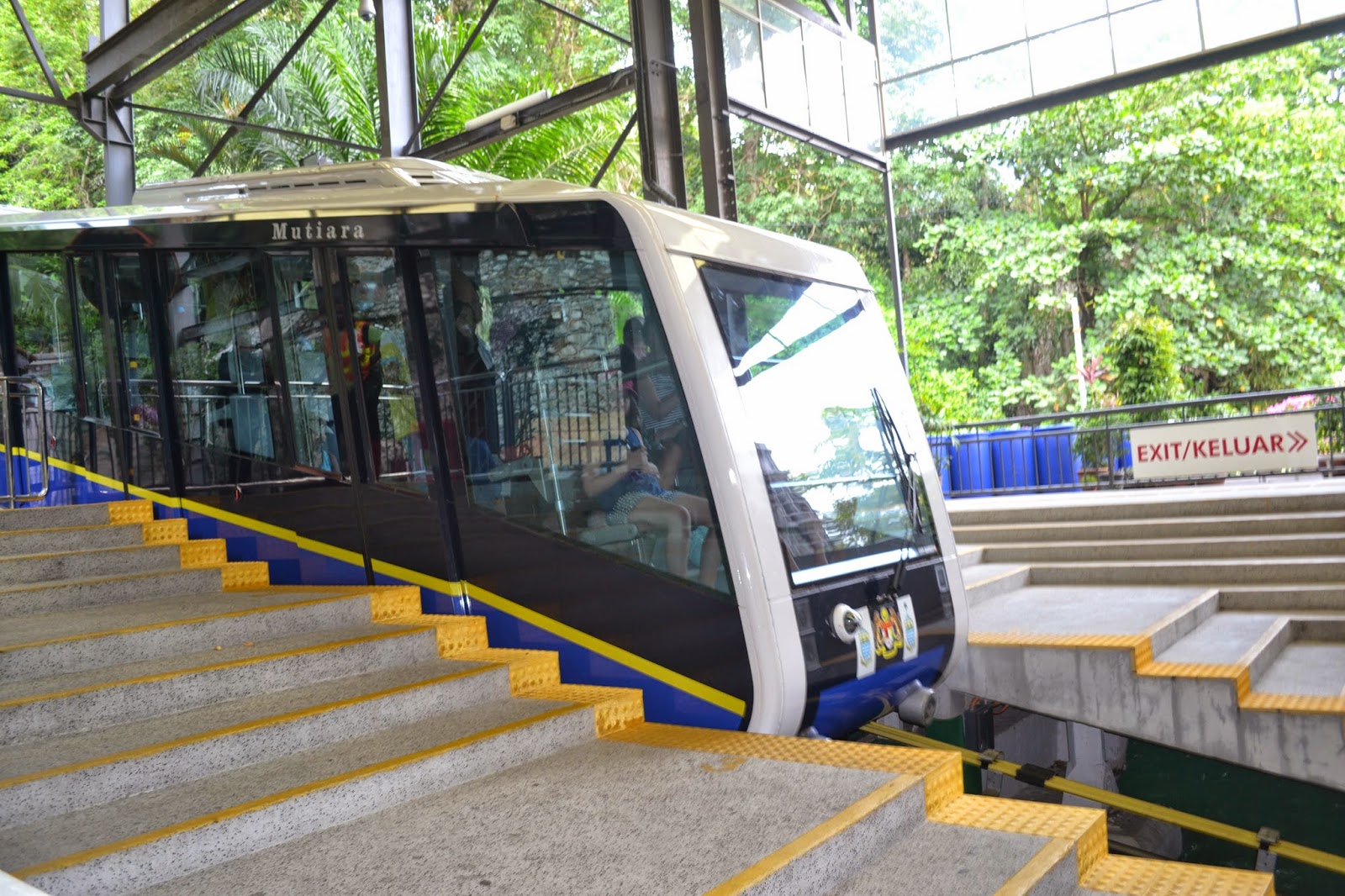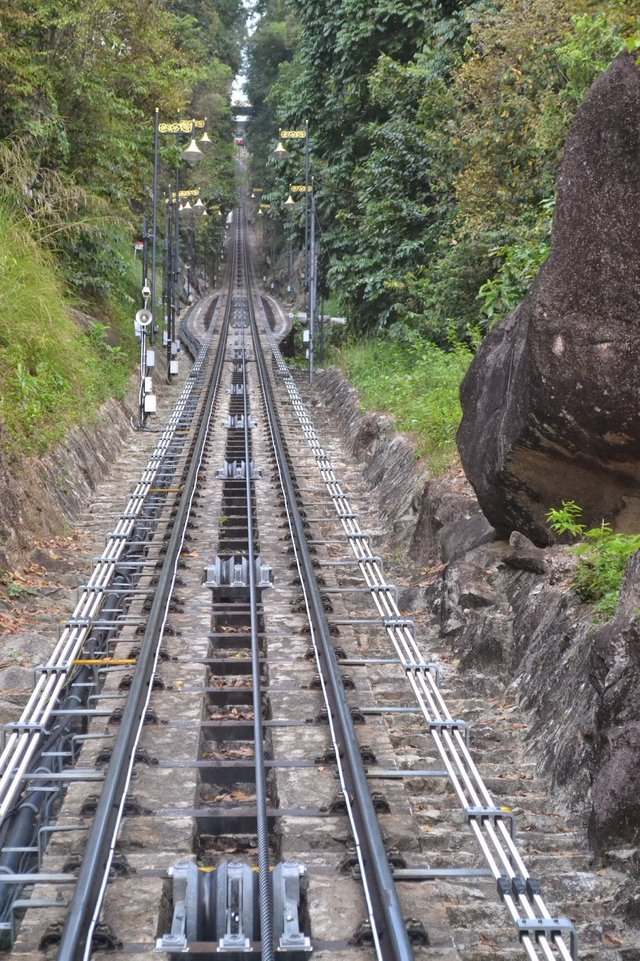 Arriving at the top, I noticed immediately that it's much cooler than in the city below. Maybe just around 2-3 degrees colder. The place is very popular to both locals and tourist. You'll find restaurants, souvenir stalls, a mosque, Hindu temple, and the old Bellevue hotel. And of course, the summit offers a beautiful panoramic view of Georgetown which was our first stop when we arrived. A lot of viewing decks are found here and there are even telescopes to see a closer view. We stayed there for a while to enjoy the view and then took a photo or two.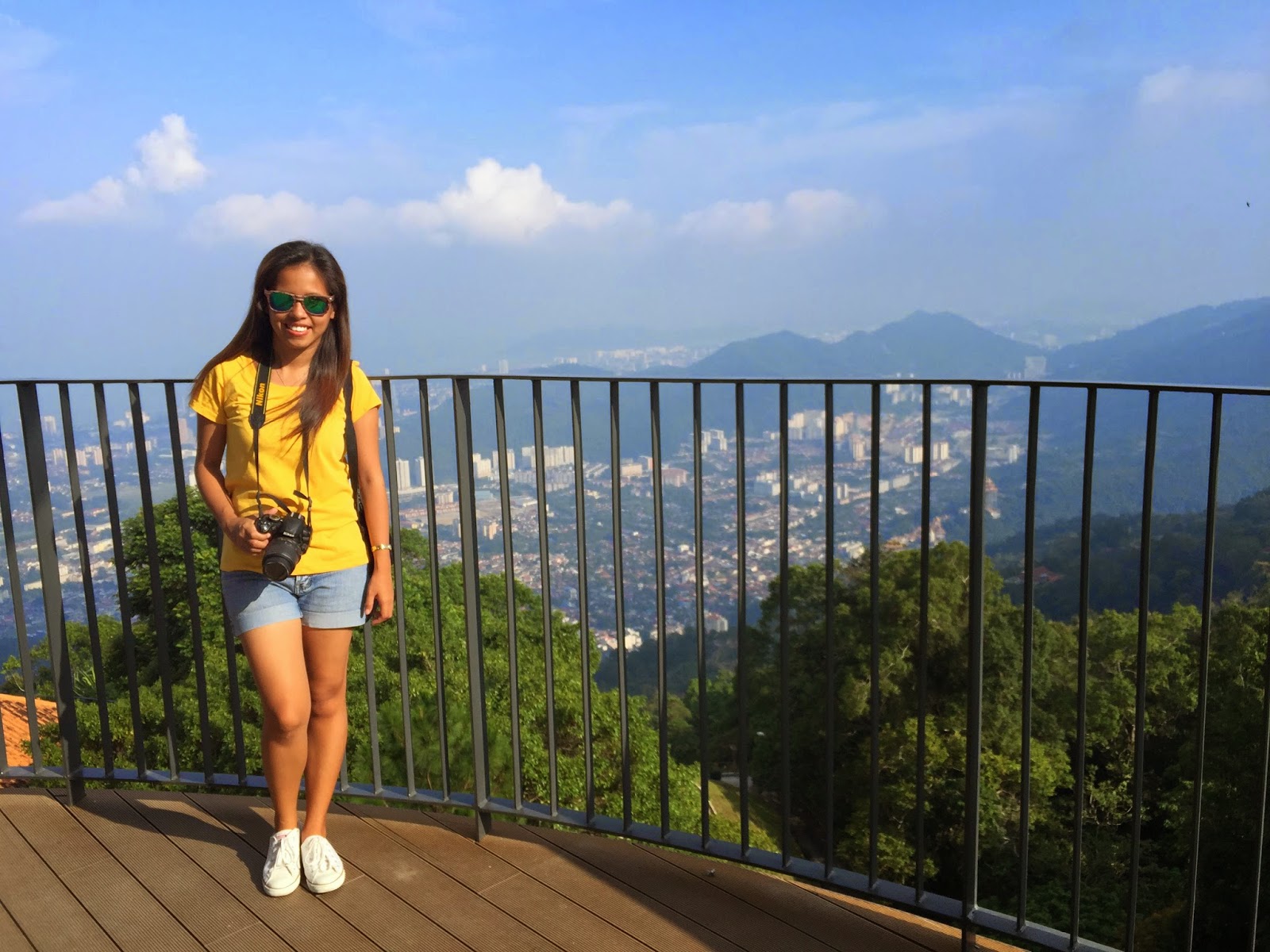 While walking along the area, we found this open air observation deck of the Penang Hill Food Centre where they have the adaptation of the popular love lock concept around the world, just in the like of Rome's Ponte Milvio. Visitors can purchase padlocks of various sizes from the counter. Permanent ink pens, protective sprays and hands-on design are also available for use. But Katrina and I did not bother to put any padlocks because we need partners to do so. LOL We just spent a few minutes reading the some messages we found on the locks. It must have been a lot of lovers who've had dates there because there were a lot of locks.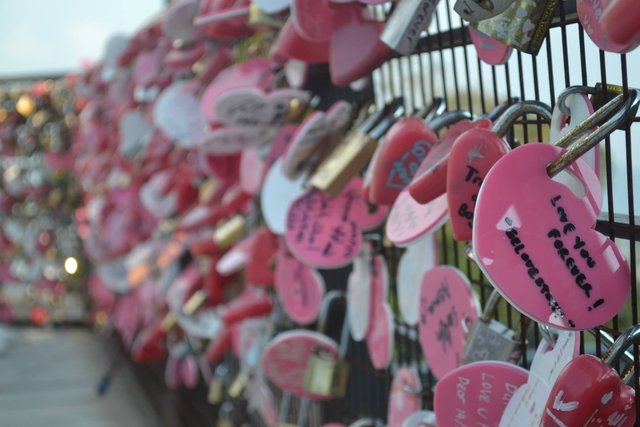 Just near where the love locks were located, we saw an old wooden train that was displayed. According to the reviews, it is actually the restored version of the original funicular train built in 1987. We went inside and explored it. I guess it was alright to go inside the train since no one called us out. LOL It was hard to imagined that this wooden train was once filled with people that goes up and down that hill. It must have been scary.
And before we went to the restaurant for something to eat, we had a quick photo op with the old wooden train.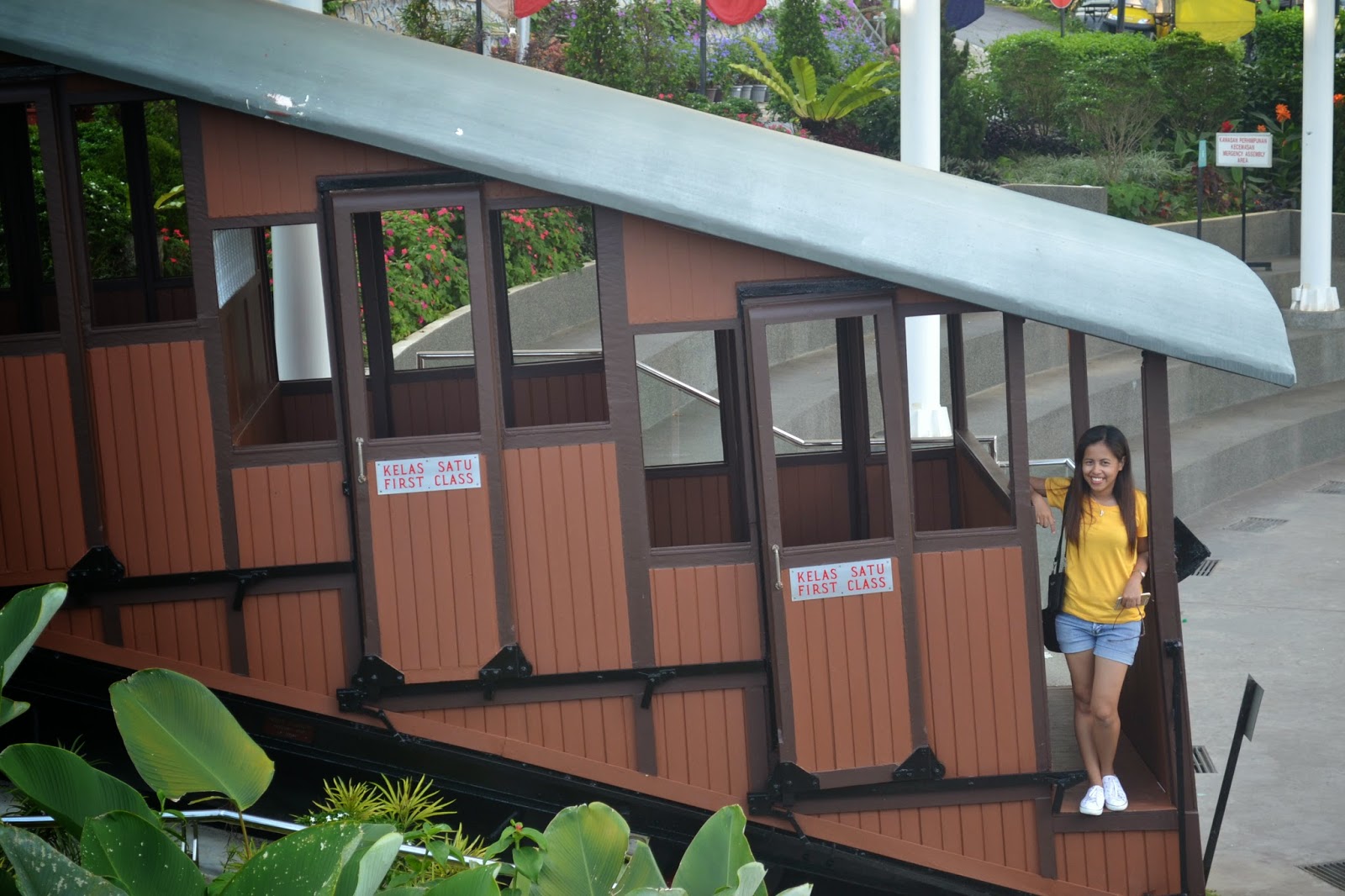 There were a number of things that can be done and explored. There is the Owl Museum with an entrance fee of RM 12 (or USD 3). According to our research, this is South East Asia's first museum dedicated to owl themed art and craft. There's also an Indian Temple and a Mosque build side by side without racial conflict nor tension.
As we were tired, we just stayed for a couple of hours mostly by the viewing deck and called it day.
See you on the next one,
@wincee