Klong Bang Luang (คลองบางหลวง)
By just looking at the blue sky, some tree in the background, contrast with the color of wooden houses just right by the water. How couldn't you not fall in love with the place.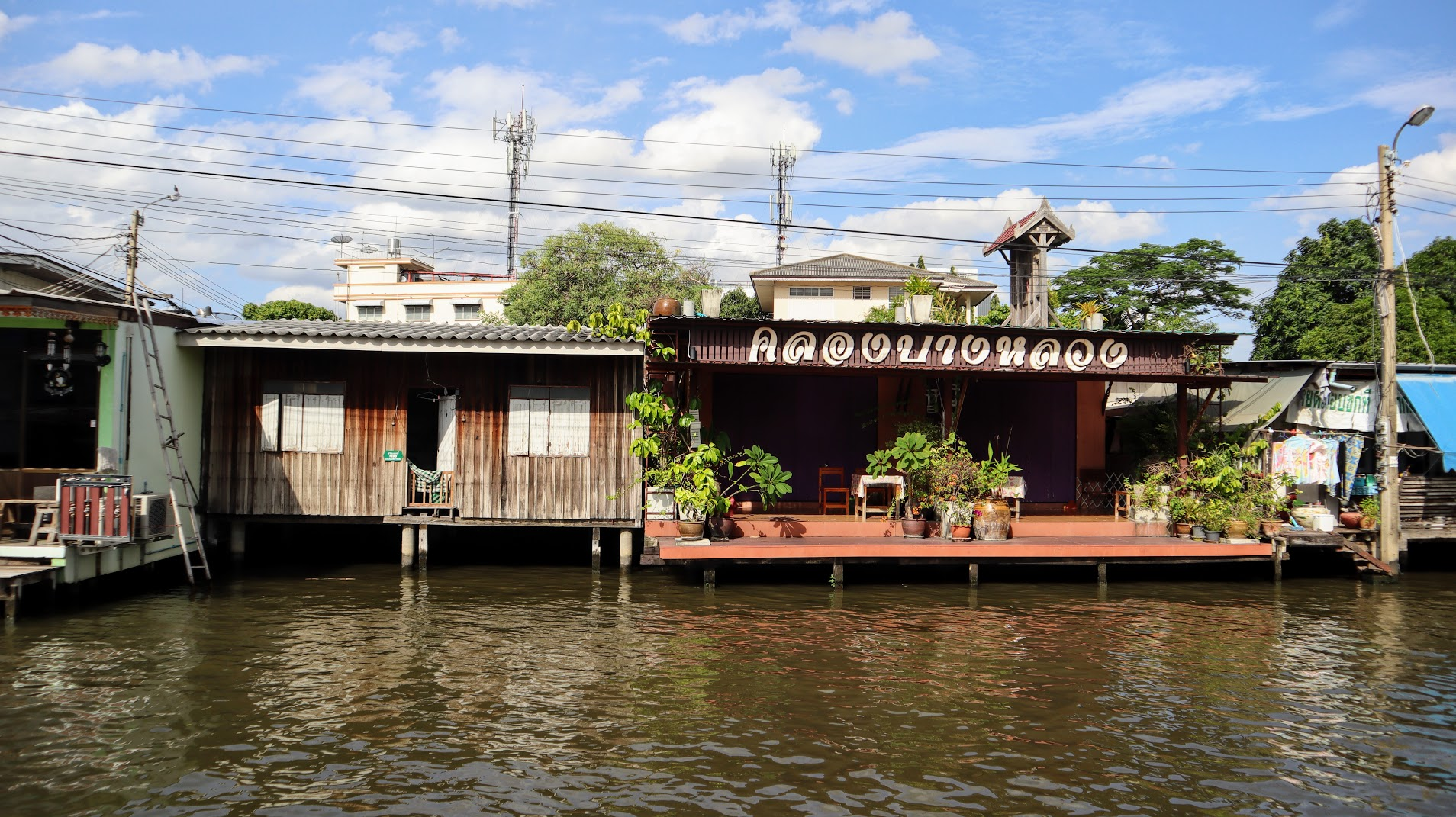 I actually have heard of the place for quite sometimes but really didn't really have a chance to visit (excuses) to go visit just yet. This time, due to my own BANGKOKOKOK project, I did force my self to have A CHANCE to go visit 'KLONG BANG LUANG' and yes, I was so happy I did so! Like, really!
Here's the place in movement!
Klong means 'a canal'
Bang Luang is just a name of the canal.
Probably means something but I don't really know what it means. Who cares anyways?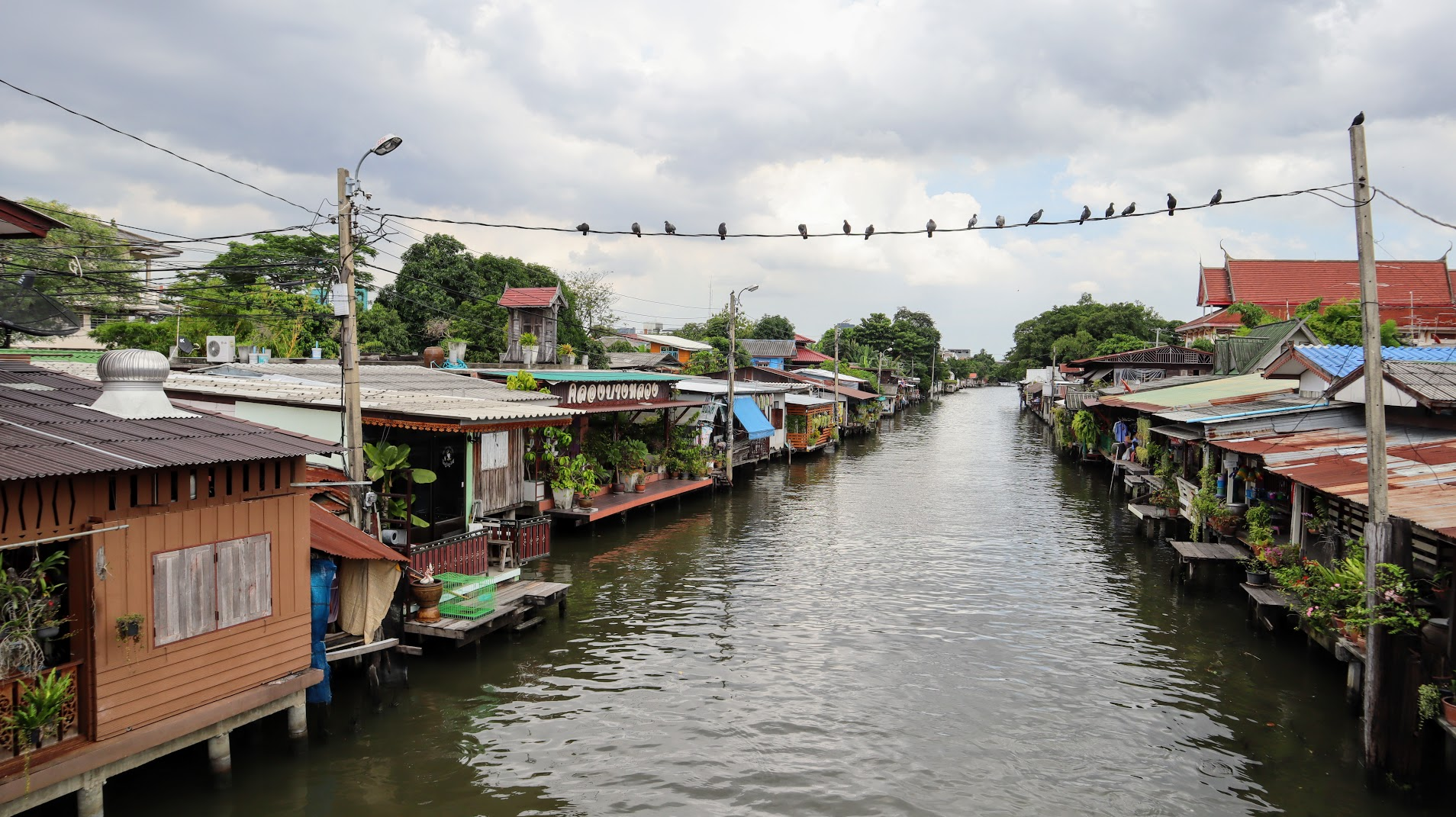 Thai Giant water jars
The locals have been living there for generations and still keep some of the old Thai ways of living.. Example? Look at that big jars. People used to use that storage rain water to use as a drinking water or washing stuffs. Like, if you walk around in Bangkok in any other parts, you will probably not be able to see this kind of stuff that easily.
Oh my, now that I think about it. I don't think I was even born in time when the jars were still commonly used in the past.. LOLOL Though, I think some parts of the country (Mostly, countryside) still use it nowadays, like, here in Klong Bang Luang.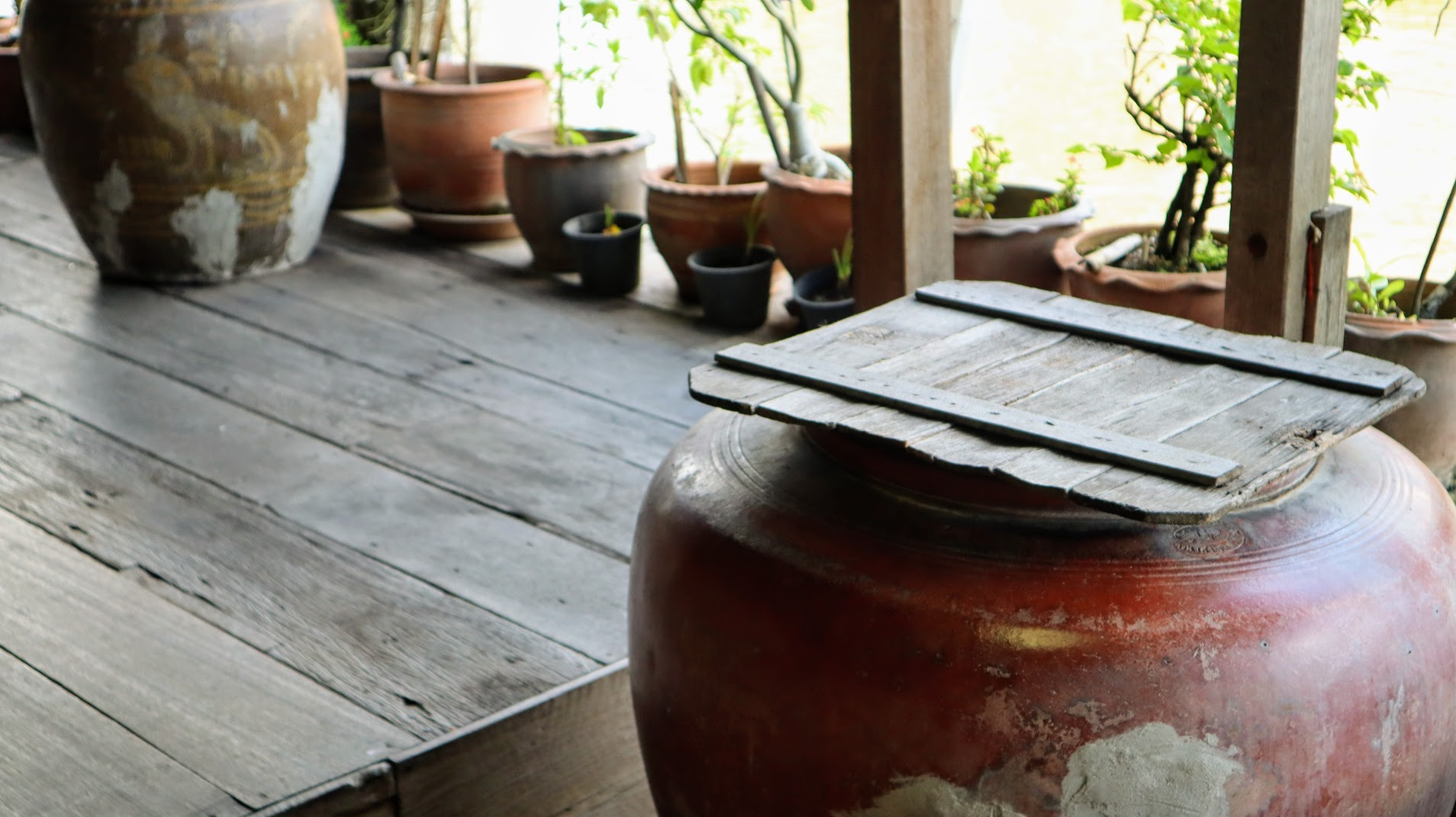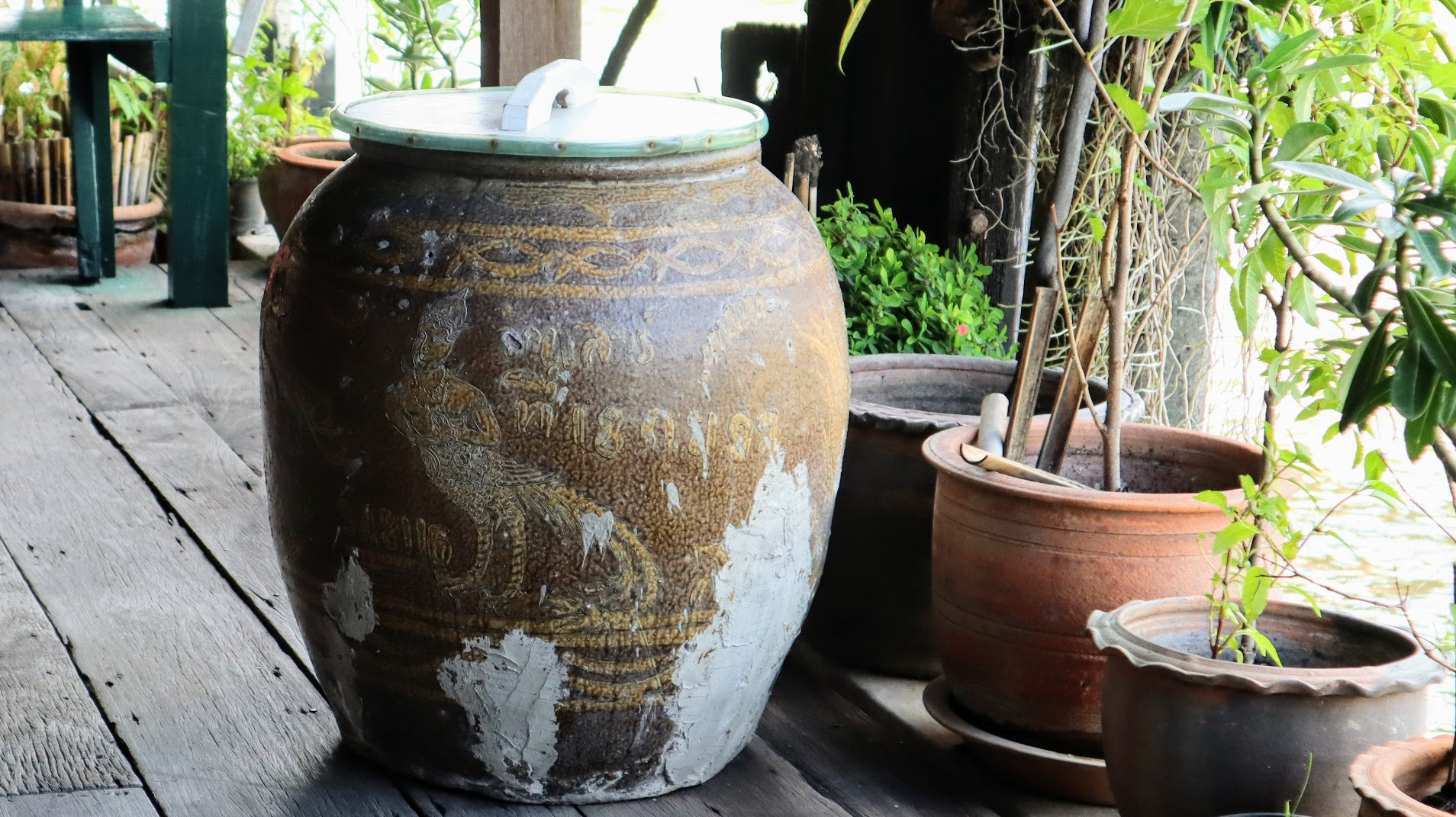 Authentic Thai Movie!
This movie actually just came to mind when I was writing about this. I have known about it since I was so so so young
The movie's first episode was in 1989 and I was born in 1991
No, I didn't think I liked the movie. It's just people randomly get scared of a person that's believed to be human who eats human. Everyone runs around and hide in the jars. I know, 'What the hell?'
Let's just not go too deep with the Jar stuffs as we still have some more fun stuffs ahead to talk about.
Authentic Thai temples!
'Kampaeng Bangchak Temple' (วัดกำแพงบางจาก)
Yes, that's what the temple called and by saying it's an authentic Thai temple, I think it is so. Not much of a non-authentic Thai temples you will find in Thailand,really. This one though, I like the vibe. How small and quiet yet simply beautiful it is.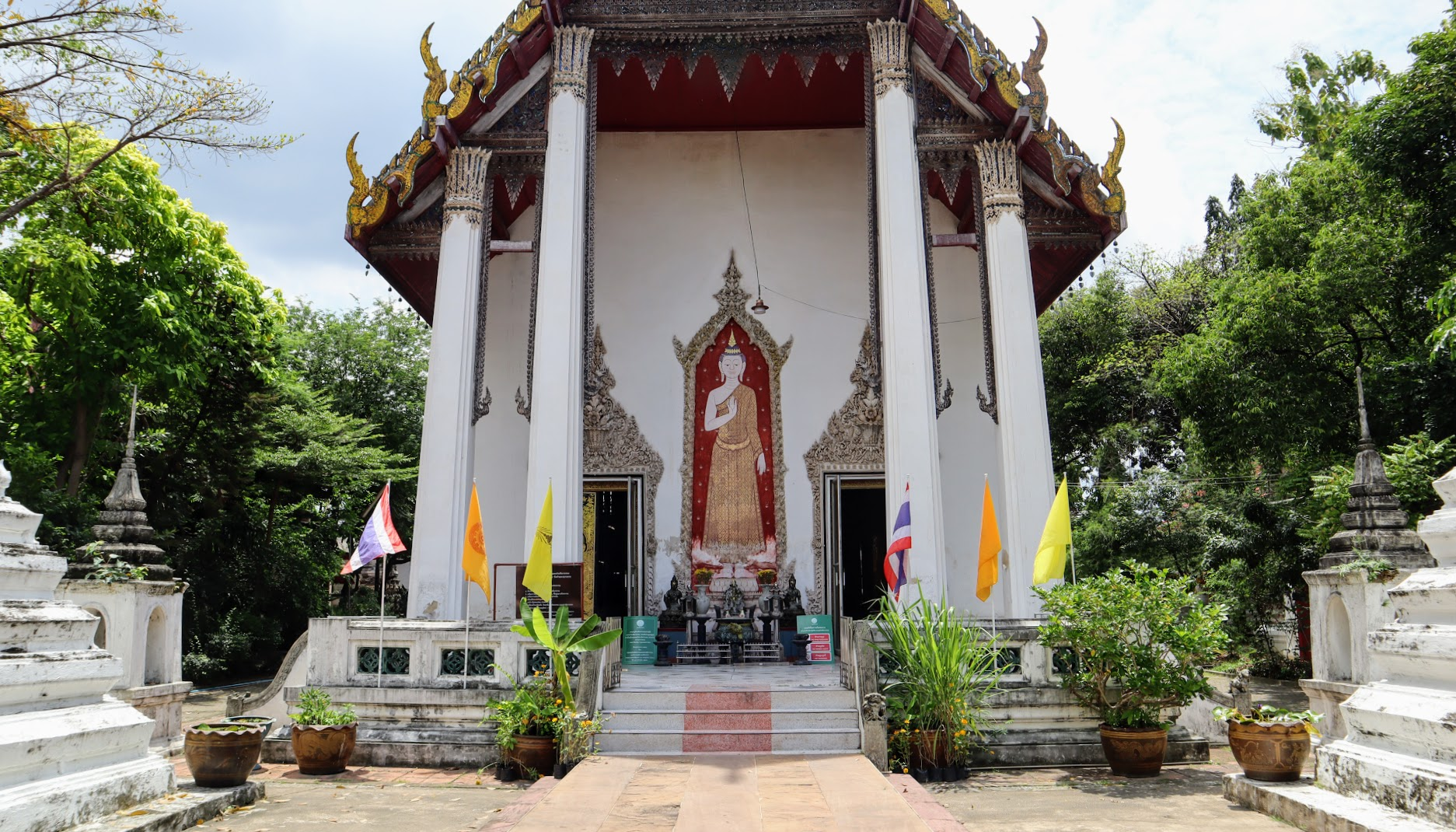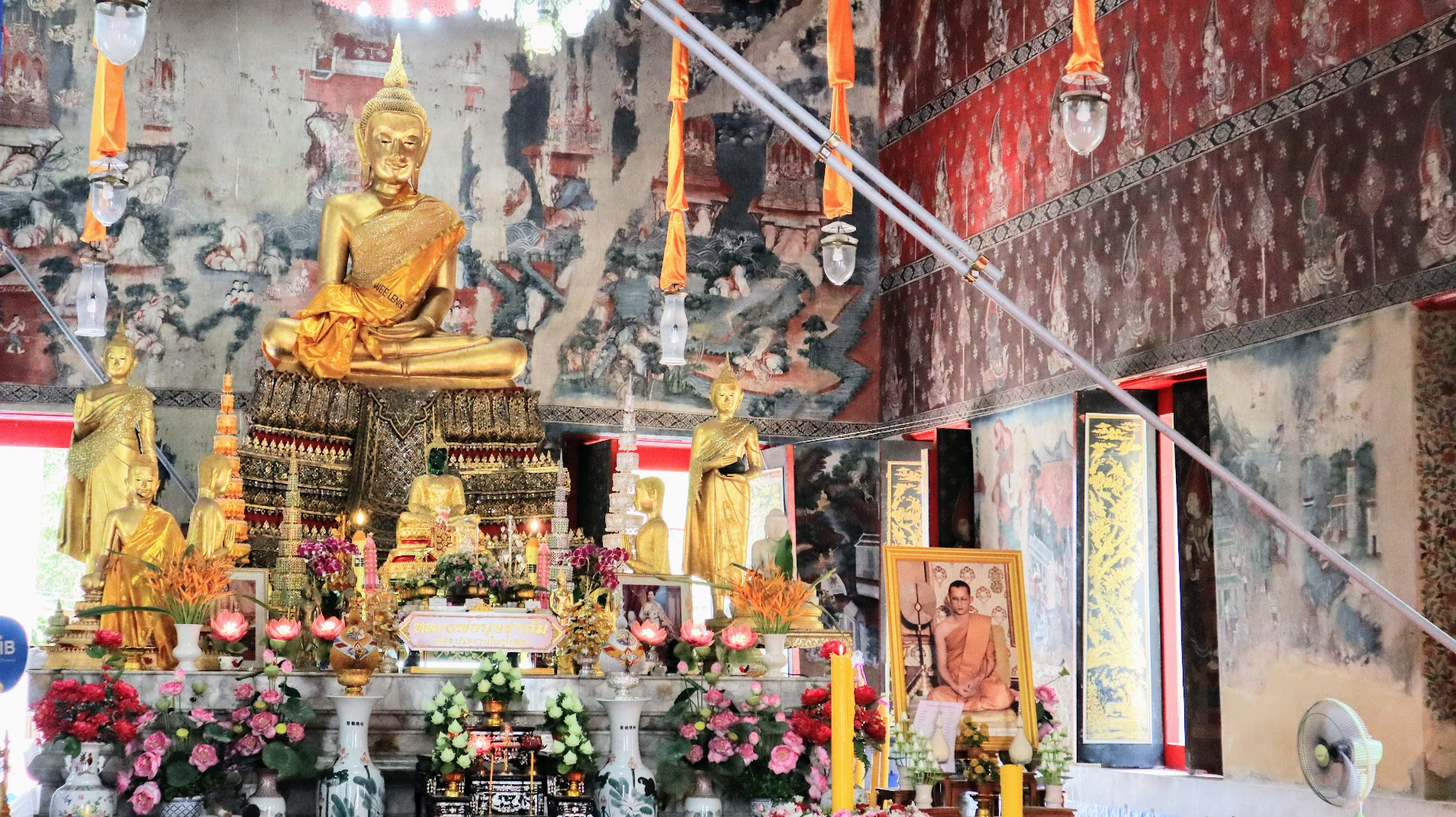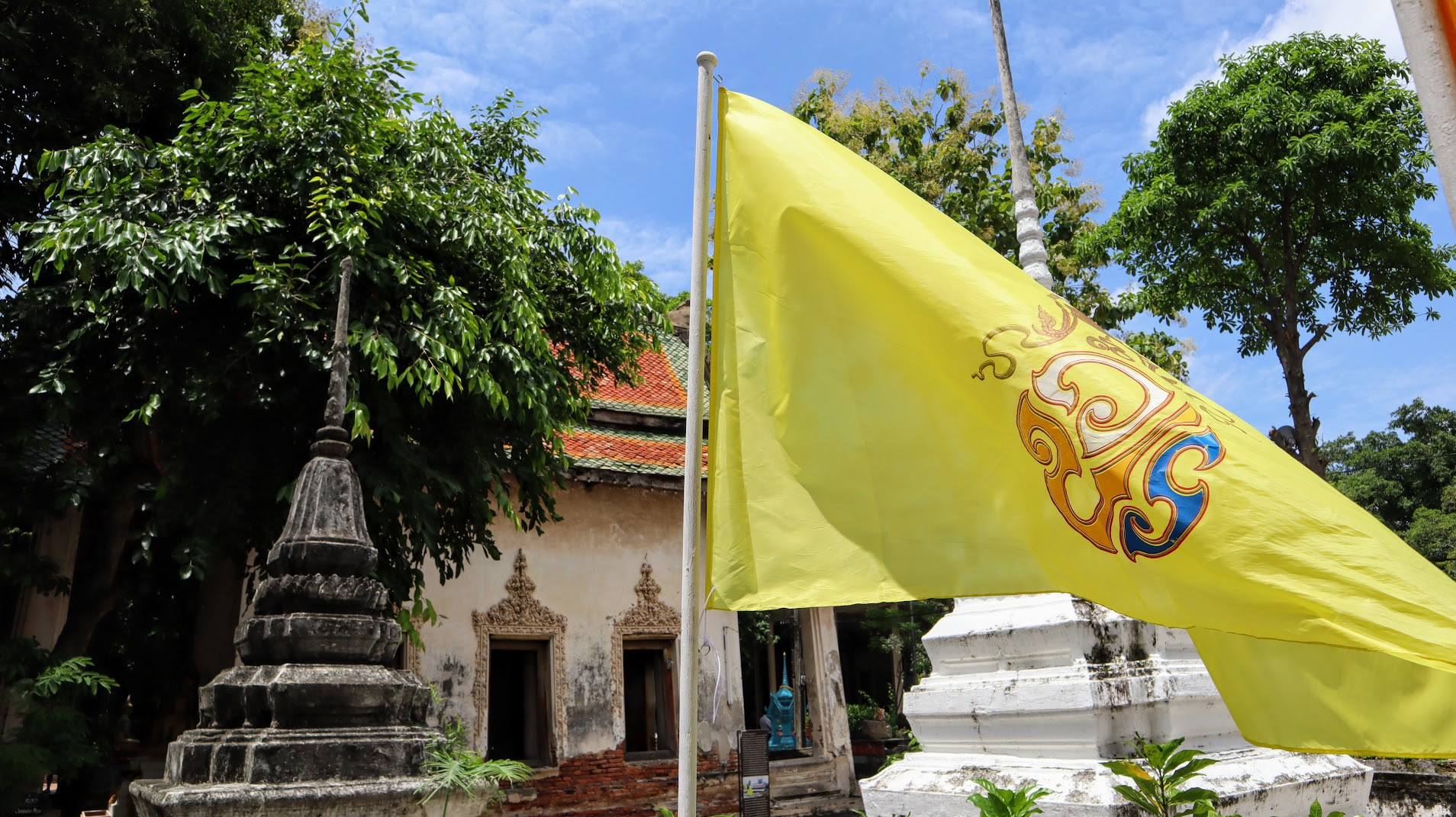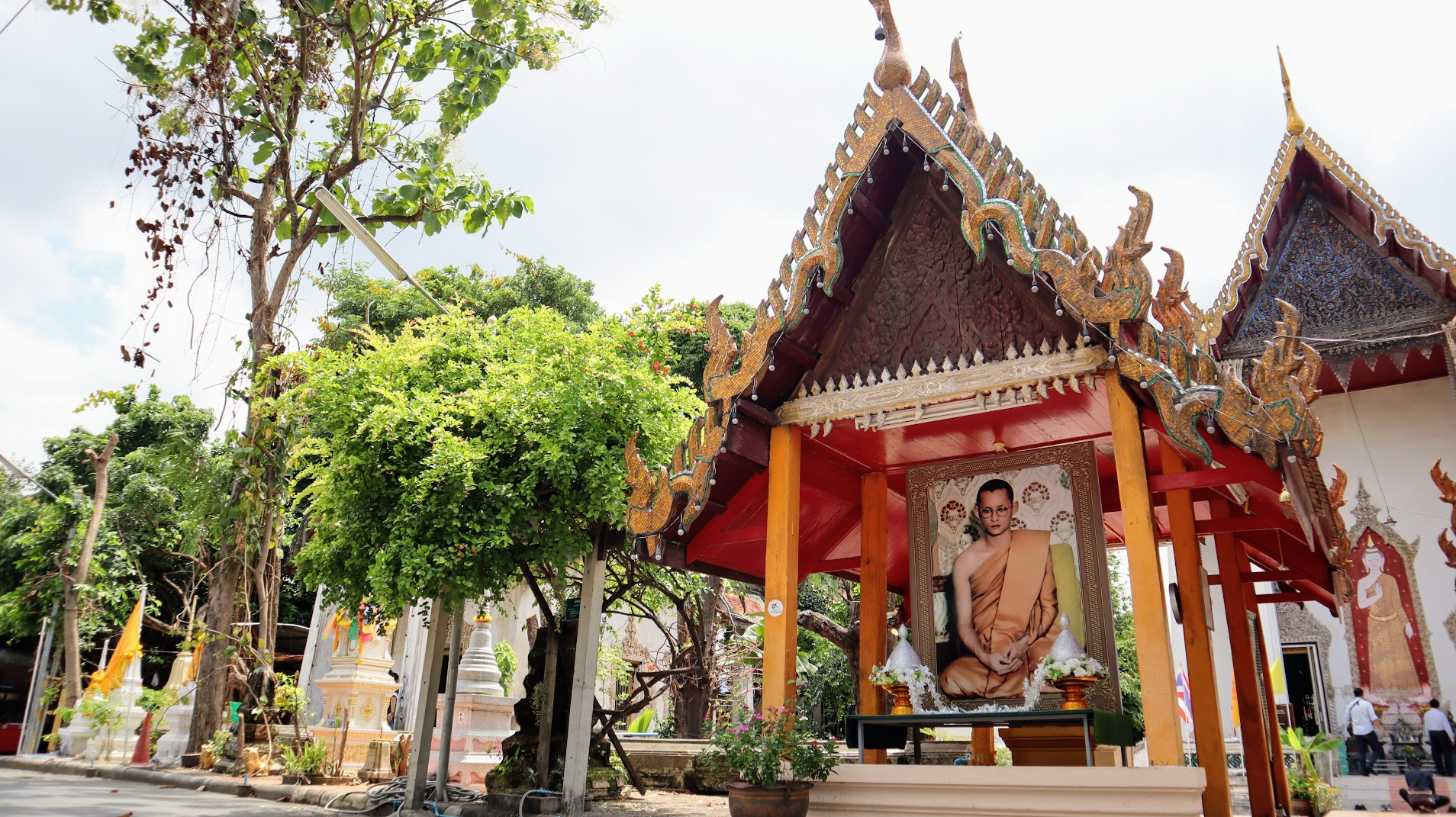 See the picture? That's our King Rama IX, the Great (1946–2016), Bhumibol Adulyadej (One of the Chakri Kings of Thailand) when he was dedicated himself to buddhism by becoming a monk for a period of time. No, not at this temple but we do have Kings' photos almost every corner in the country.
Floating market
I also didn't know they also had floating market at this place. I just randomly went without what's up there. It's a small and quiet one and the stores are not really on the water. Though, they decorate it cutely with all these Thai looking items.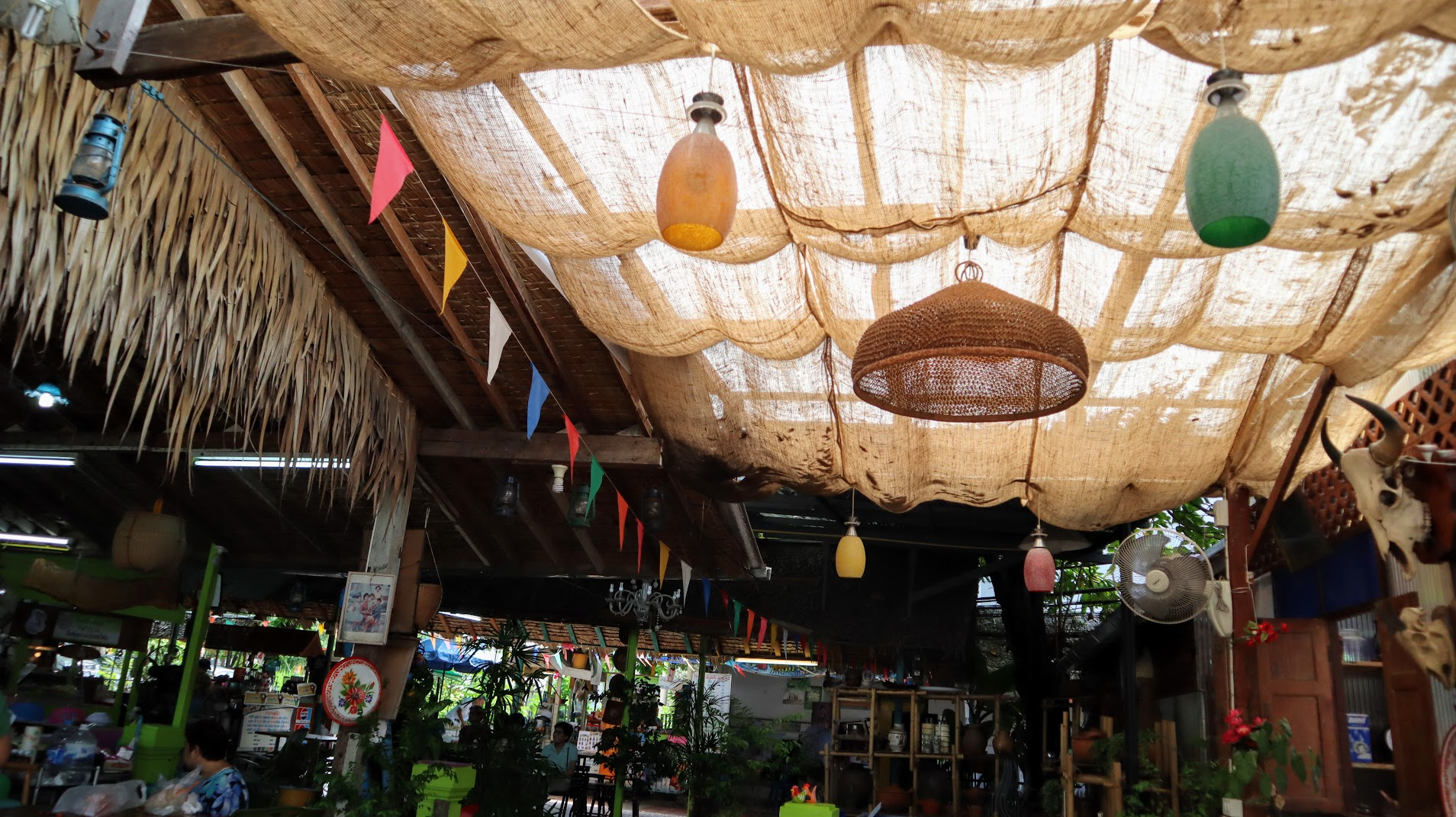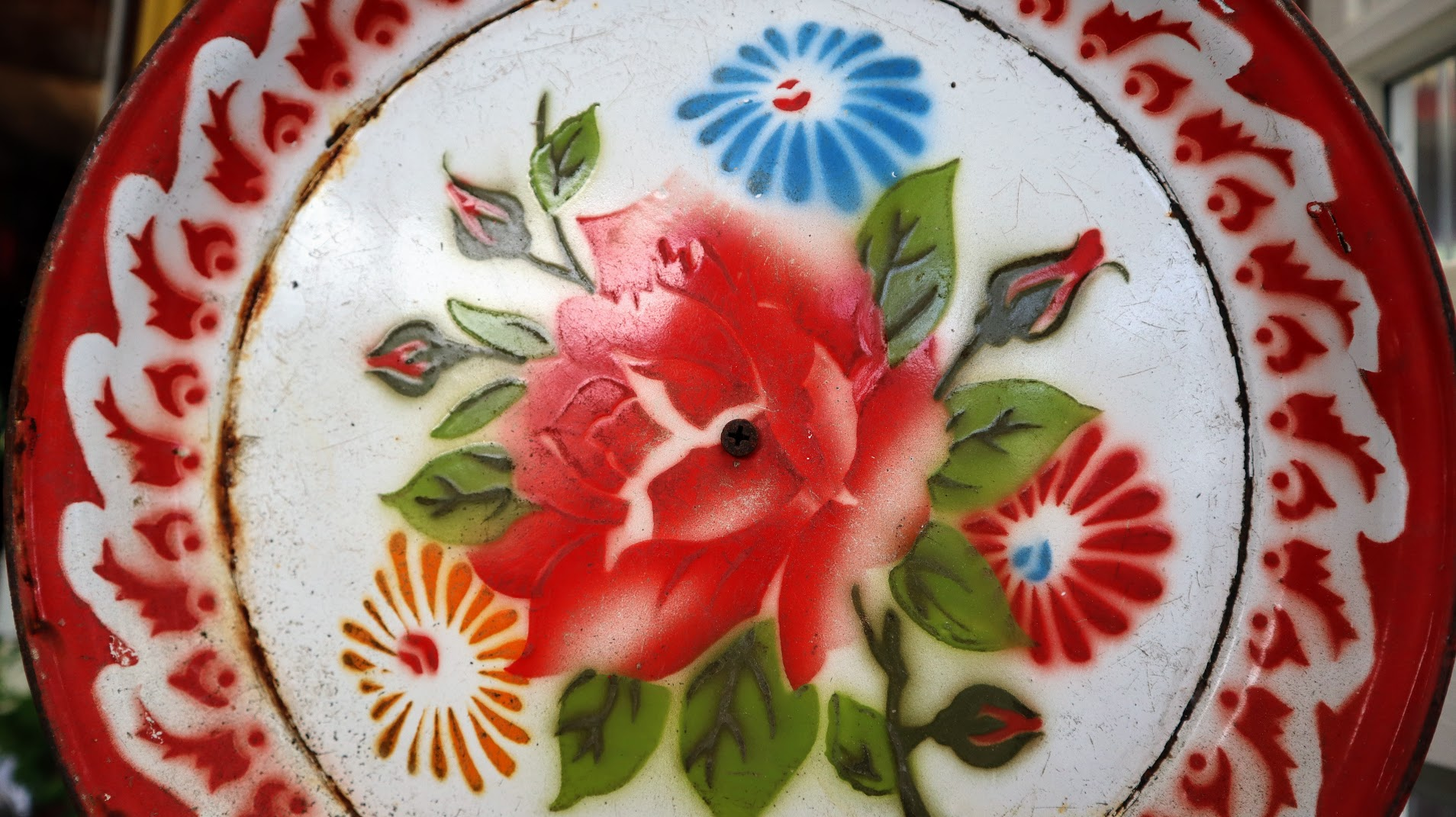 Charming wooden residency.
These are the houses that people still live in and some also make a bit of their living by selling some arts, groceries, drinks, snacks, etc. I so love how it looks. Classic! yes, that's the word!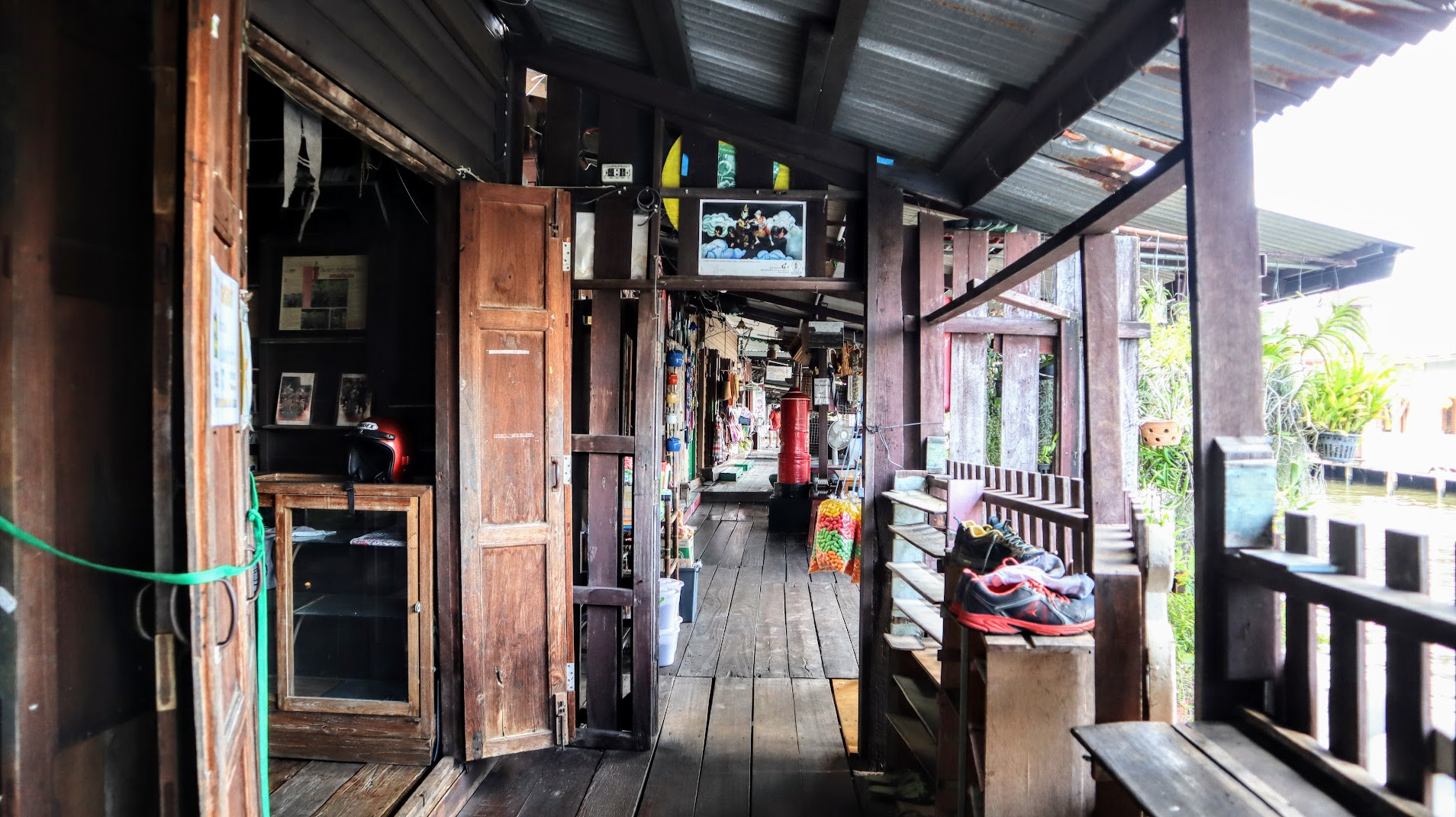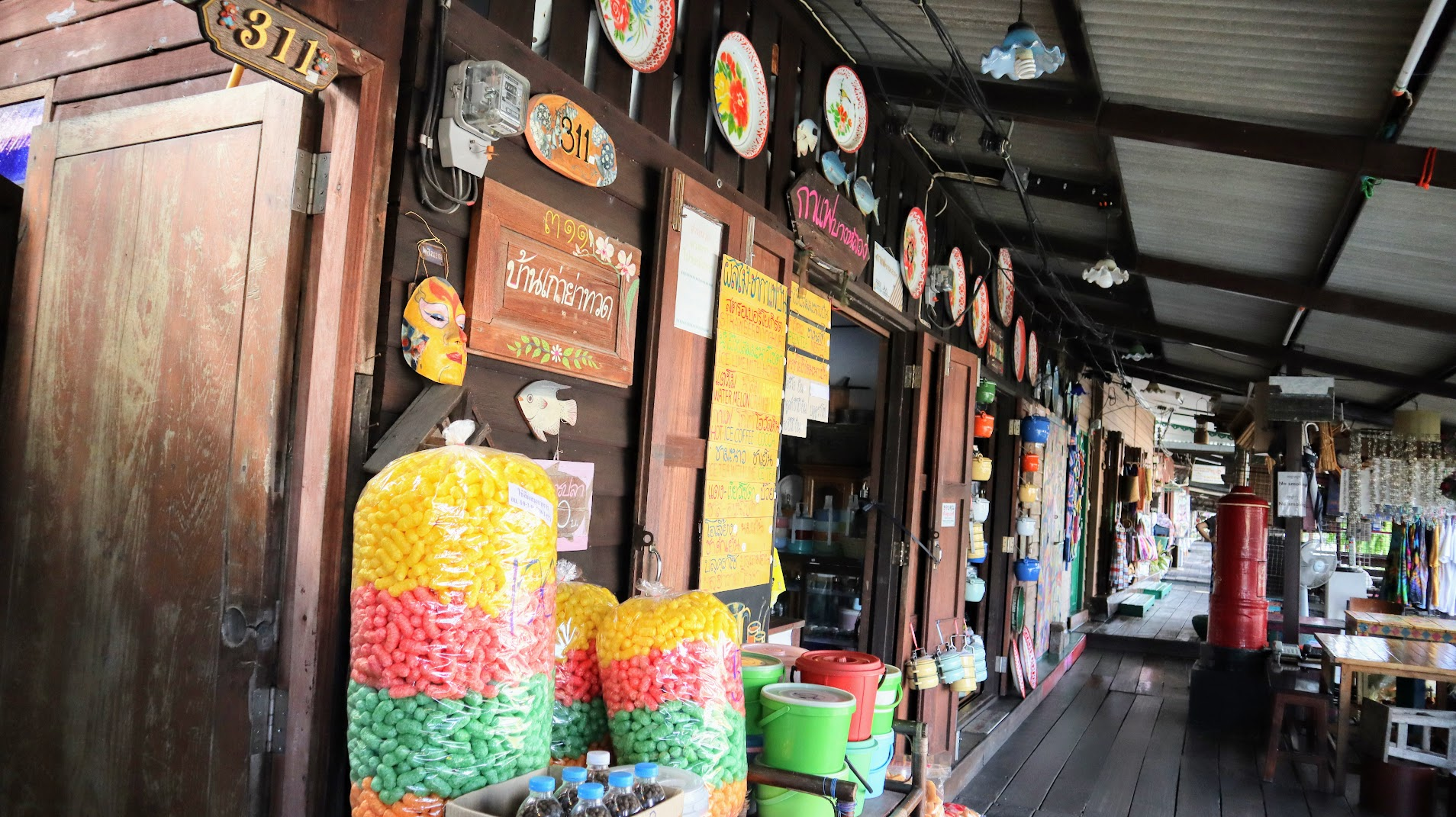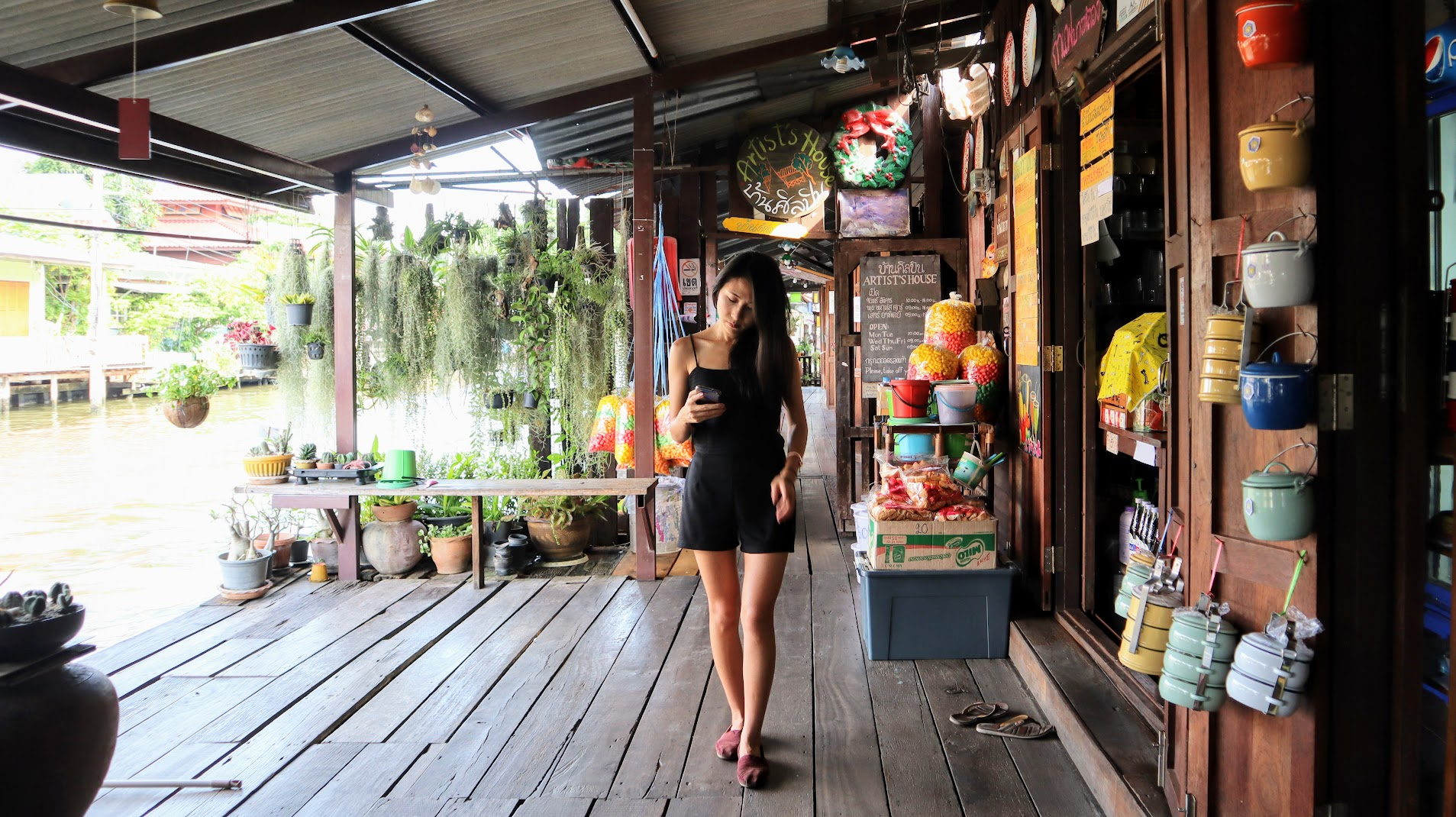 I just couldn't help myself playing cool, taking photos with all the atmosphere.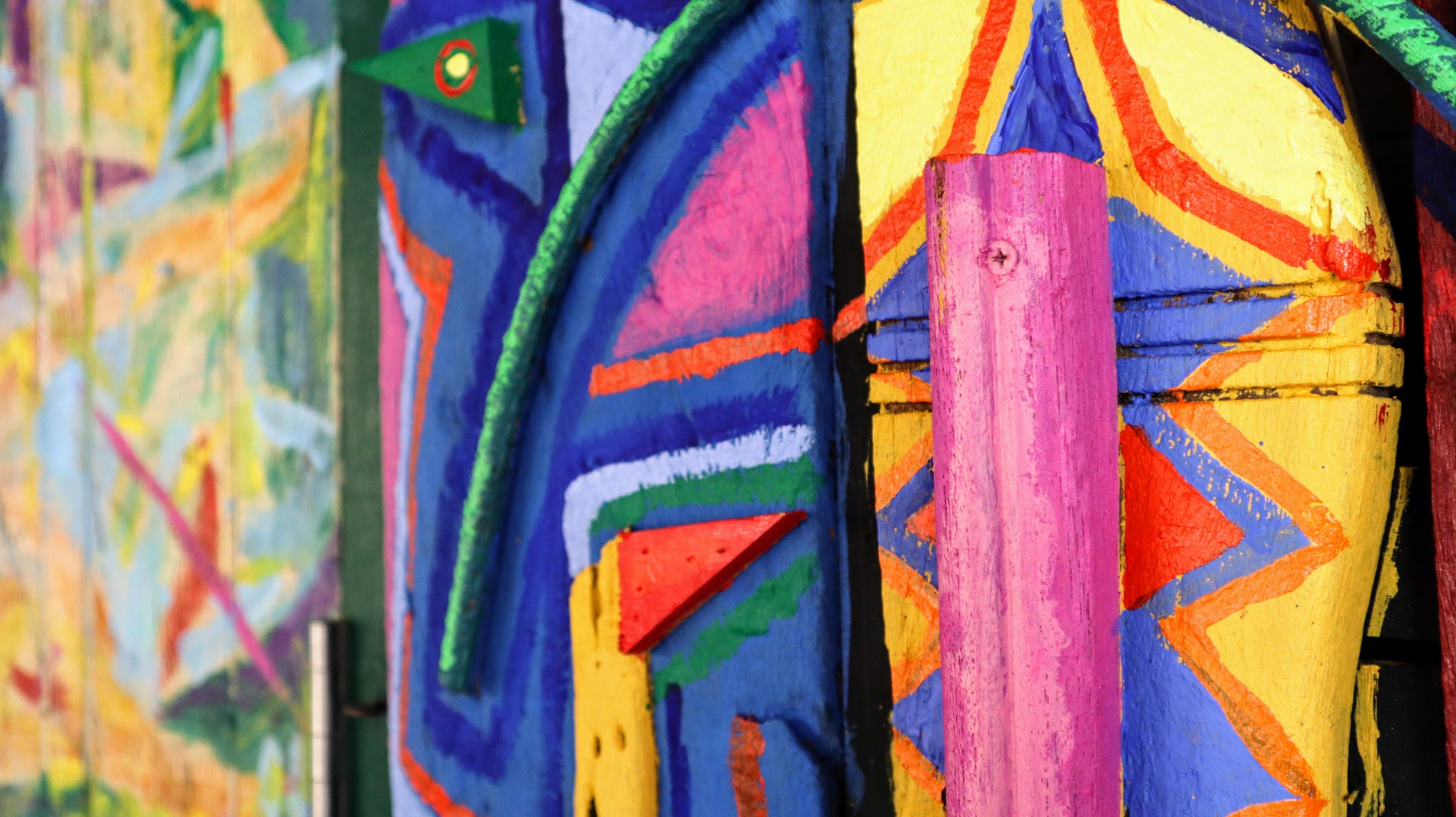 This is the painting on one of the doors I walked past.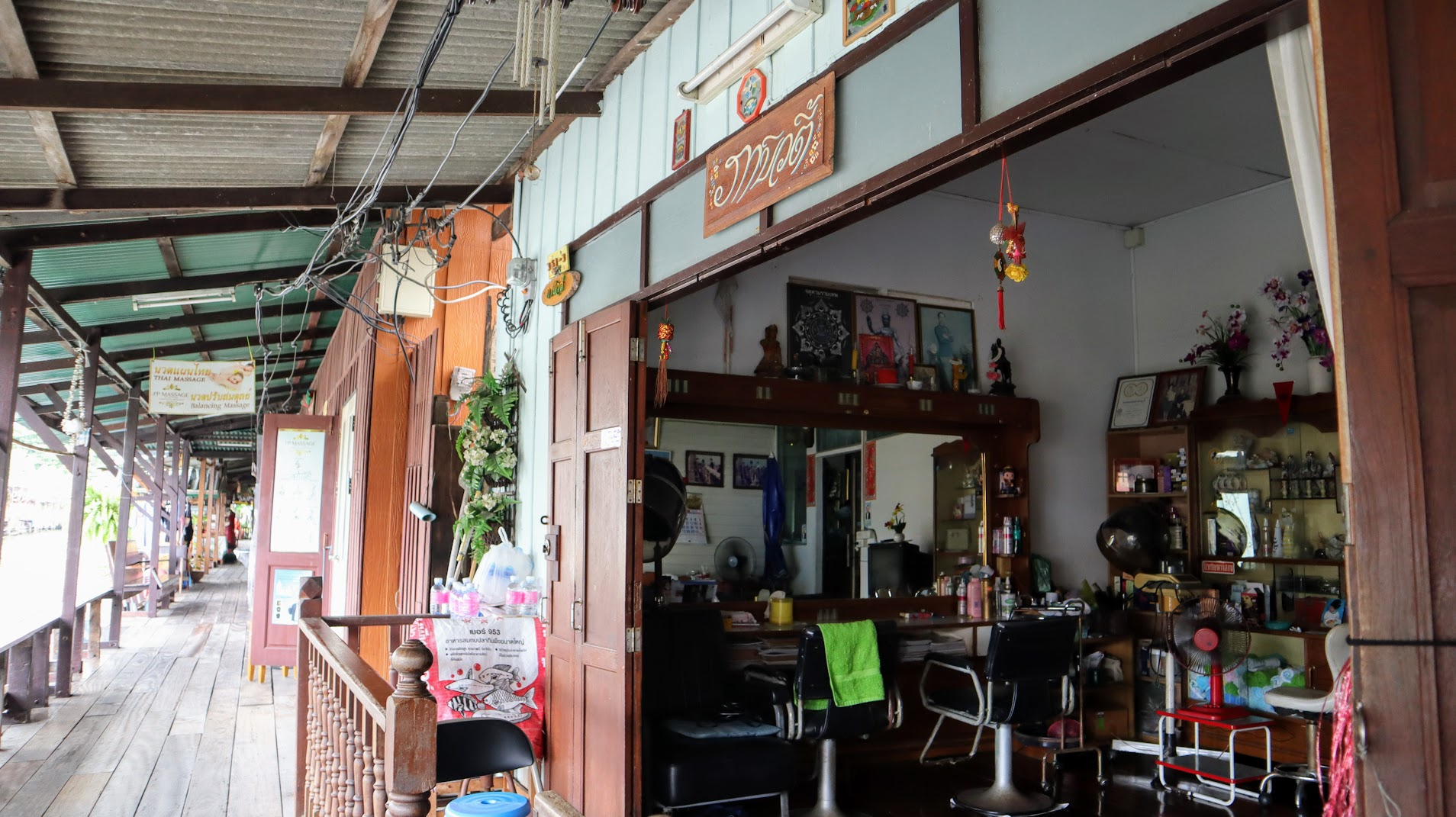 While strolling along the Bang Luang Canal, I came across this barber.. Cute ain't it? :)
Oh! Fish food!!
One of the things they sell at stores are fish food. Mostly, bread. People may think it's weird? I'm not so sure but in Thailand, it's common. Most of the temples sell bread, chill places sell bread. Give it to the fish and think to ourselves 'We do good things today!' Well, it's fun also, I guess.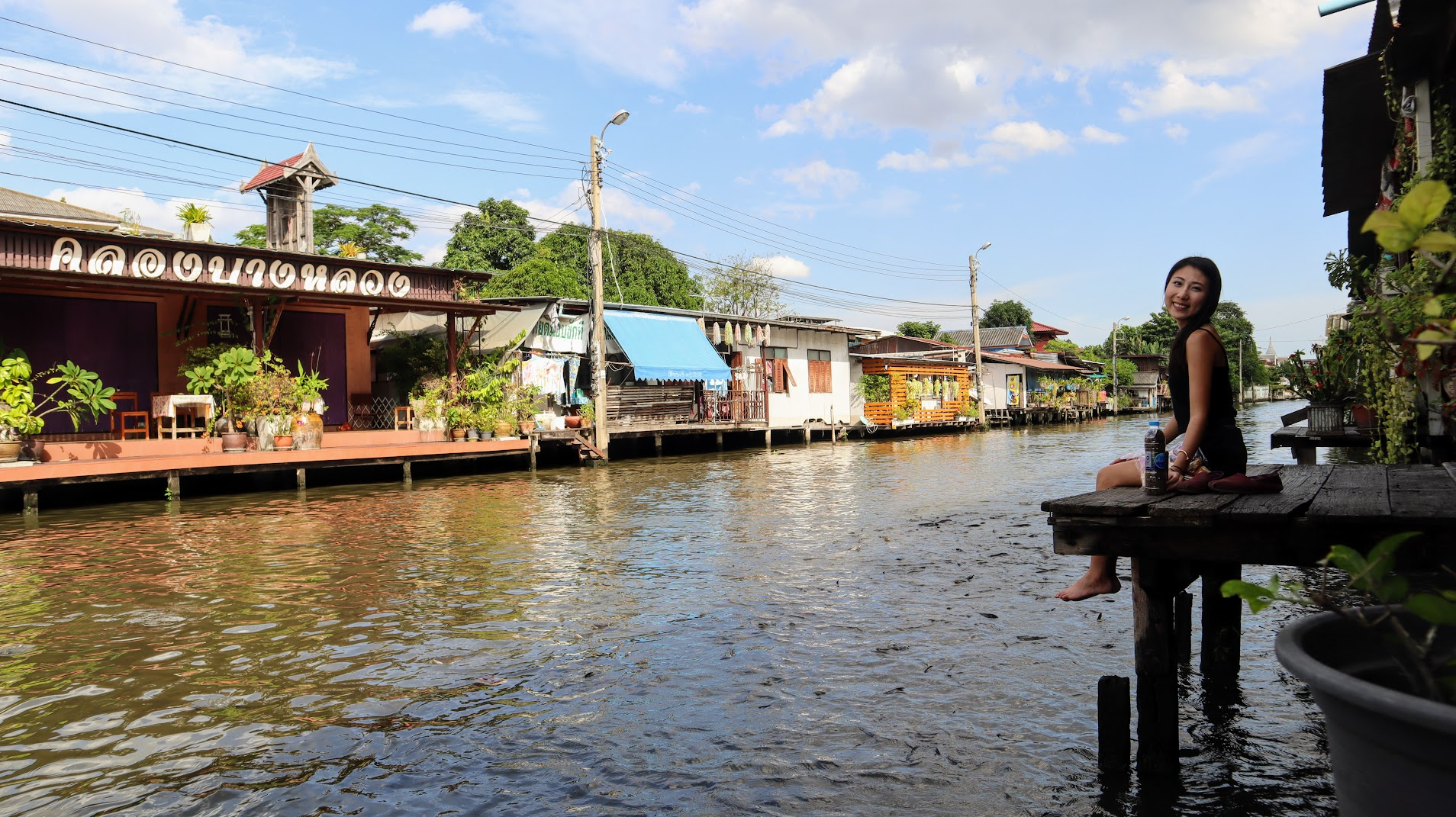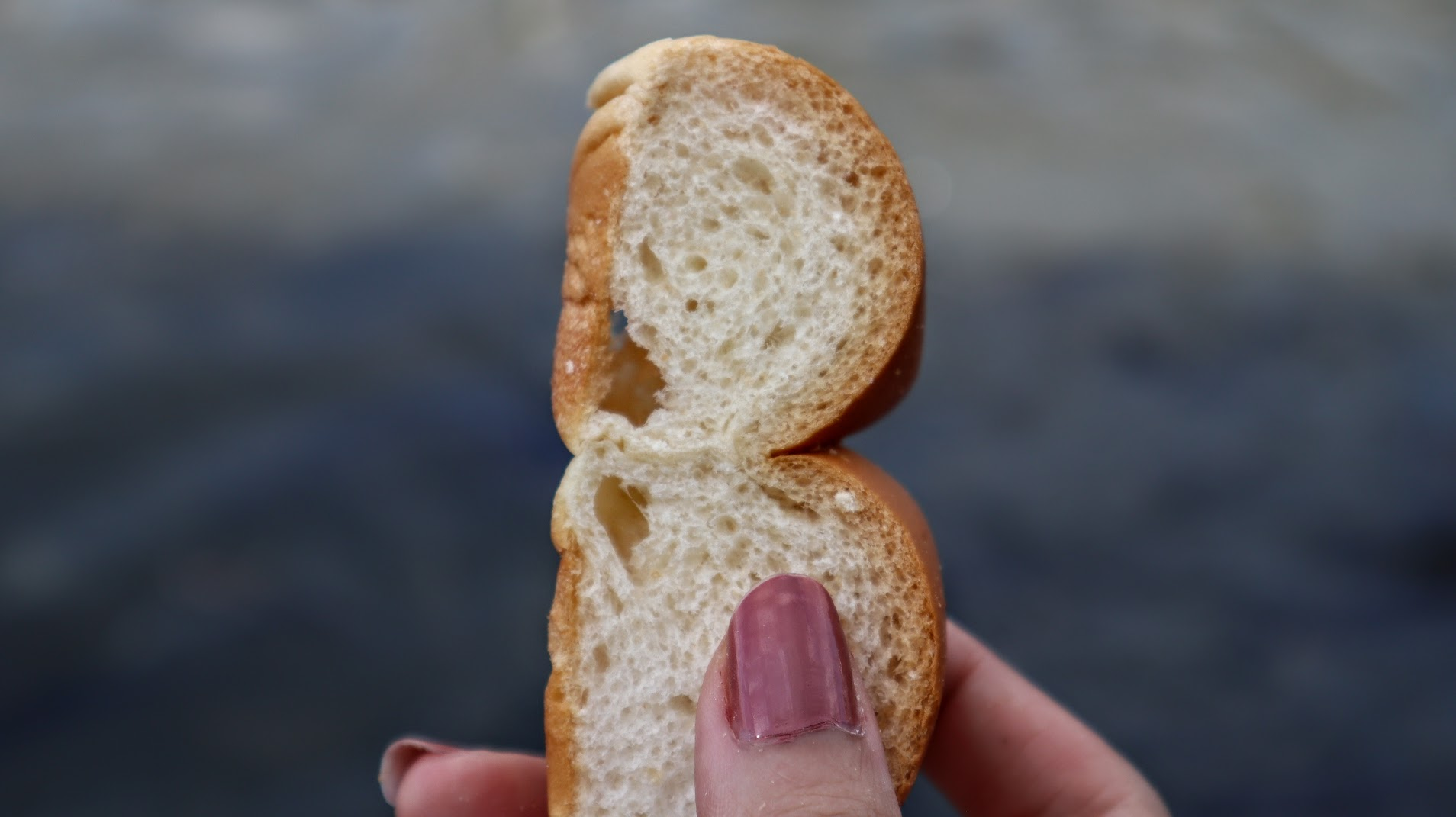 Here's what it looks like. It's human bread, I swear. Smells so good and yeah, throw it into the water and get splashed with all the fishy water from the canal LOL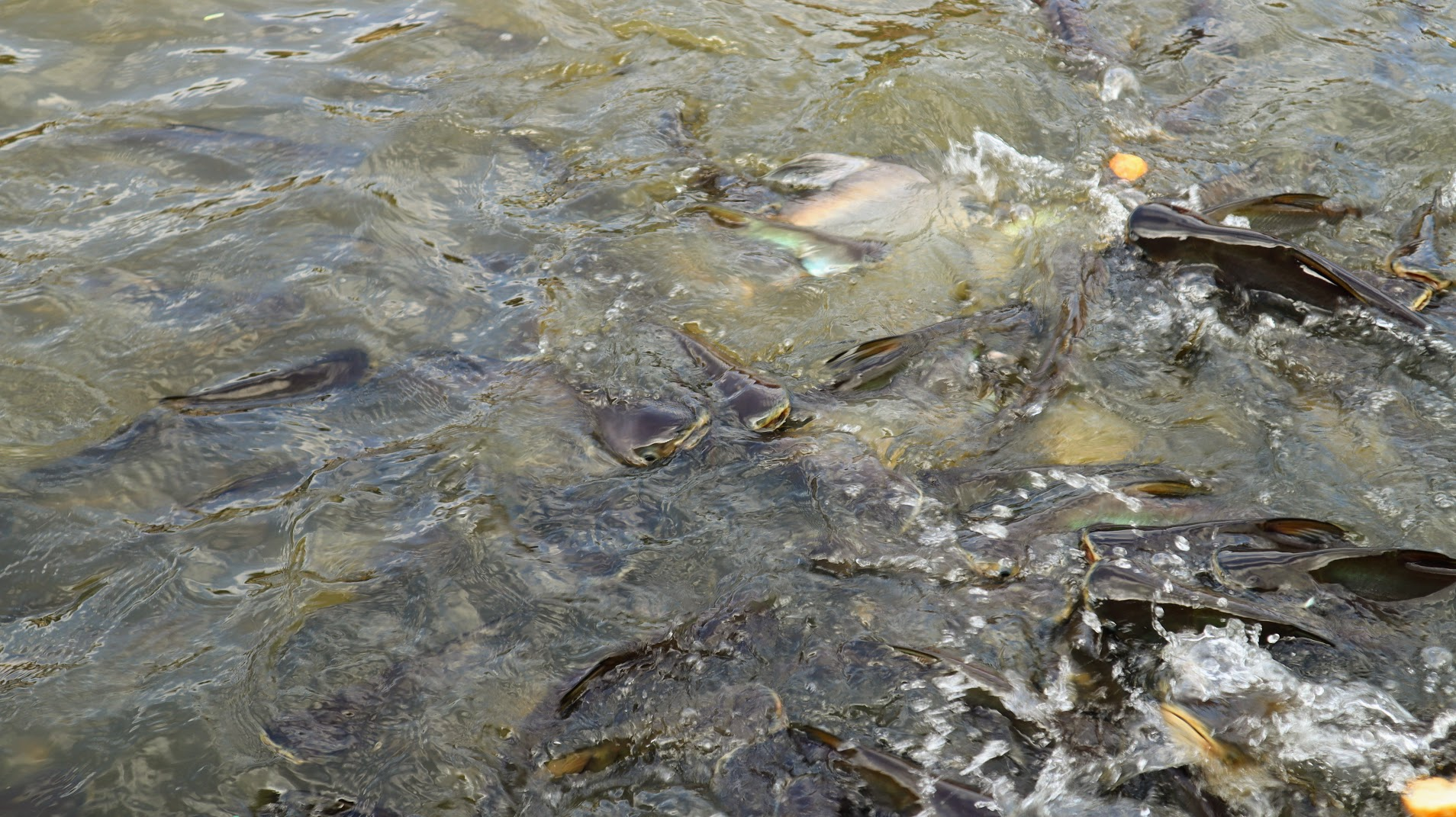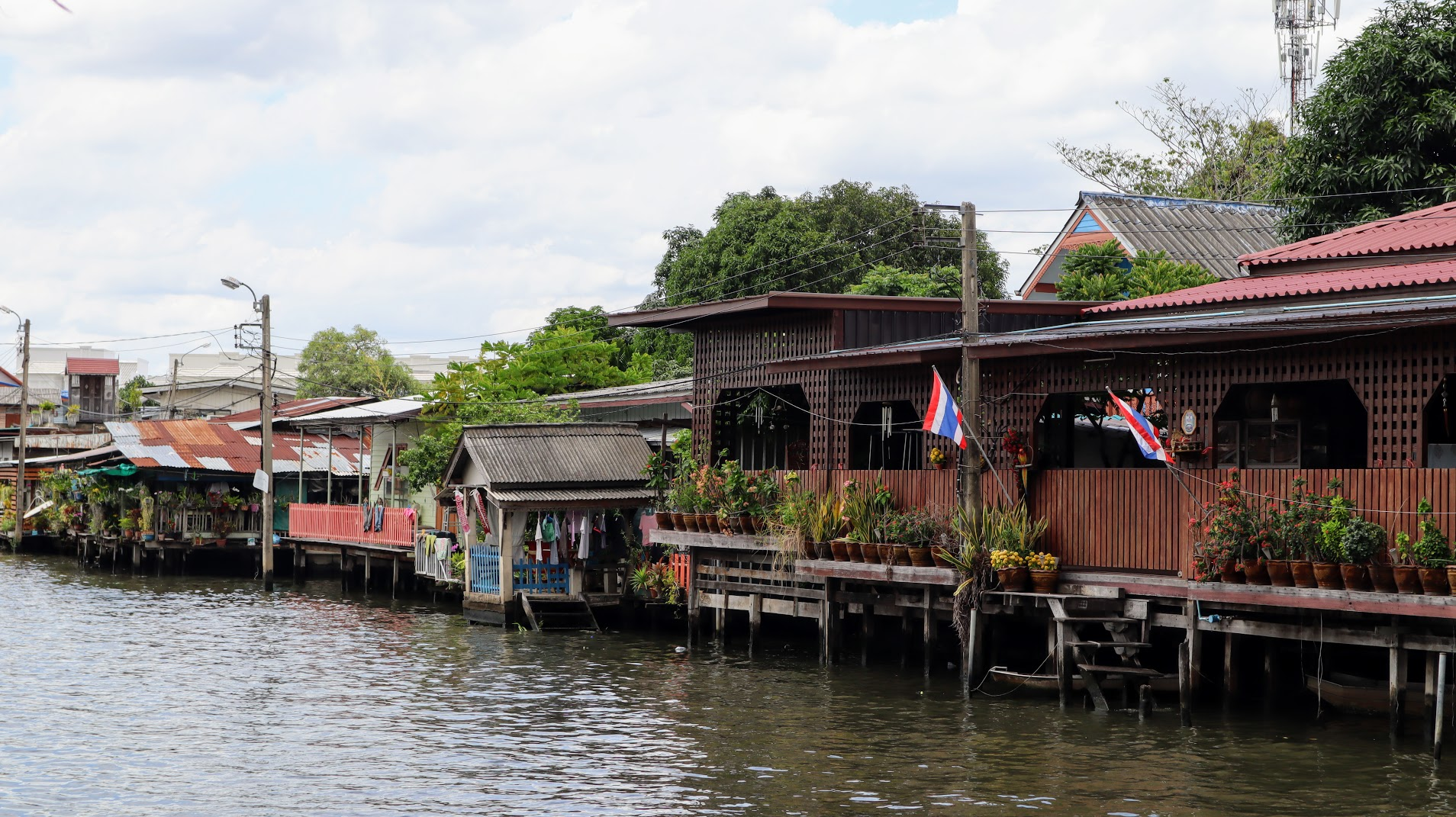 Authentic Thai 'Klong Bang Luang' that just became my favourite place in Bangkok because of relaxing atmosphere and how beautiful it is. I kinda love it to just walk around and do pretty much nothing there.
Here's where it is exactly.
Address : Soi Phet Kasem 20, Pak Khlong Phasi Charoen, Khet Phasi Charoen, Krung Thep Maha Nakhon 10160
---
Check out my previous posts!
I DO USE. I DO LOVE ! ❤

THE CAMERA
It's so compact and affordable. Yes! It's great for vlogging as well :)

THE MIC
Great sound creates great video contents so yes, the mic needed

THE MINI TRIPOD
This thing makes my life so much easier. Yes, it does!
㋡ Check them out on AMAZON
㋡ Oh! Best deals on FLIGHTS and HOTELS
---

All copy and photos are original content by me.
© waybeyondpadthai.com
Lots of lots of love,
Mo ❤
We would love to talk to you ! on Fundition Discord server & eSteem Discord server