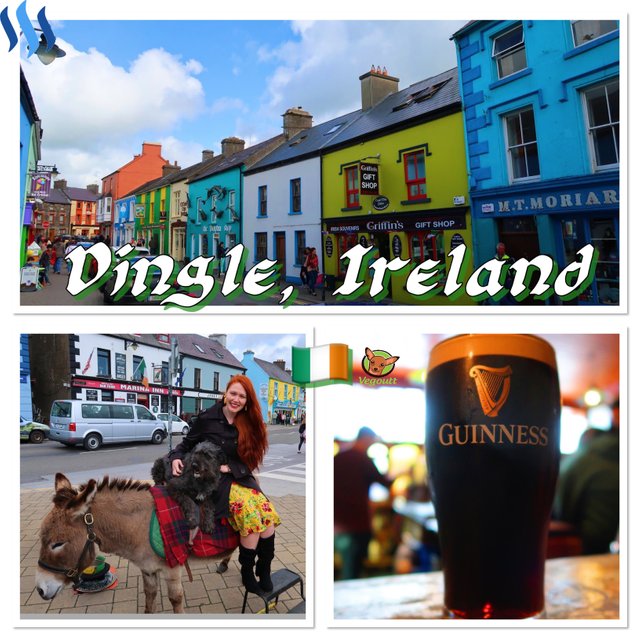 Dear Steemit friends, let me take you on a charming journey to Dingle, Ireland. Ireland, commonly referred to as The Emerald Isle is famous for its lush and rugged scenery. I have travelled extensively throughout the world and I have to say that Ireland has some of the best landscape I have ever seen. The grass is so green, greener than green, you have to see it to understand what I mean. This little island is rich in culture and history. Dingle is a small seaside town on the Dingle Peninsula and is in fact the only town on the Dingle Peninsula. It is located in County Kerry, Ireland has 32 counties in total. The Dingle Peninsula is celebrated for its fierce devotion to traditional Irish culture and the region where Irish is the primary language. Dingle sits on the Atlantic and is located in Ireland's South-West.
Funnily enough, Dingle is most famous for a Bottlenose dolphin named Fungie that has been courting human contact in Dingle Bay since 1983. There is even a life-sized bronze statue of Fungie in town. Dingle offers many boat tours out to get a glimpse of ole Fungie.
To find me, look for my chihuahua's face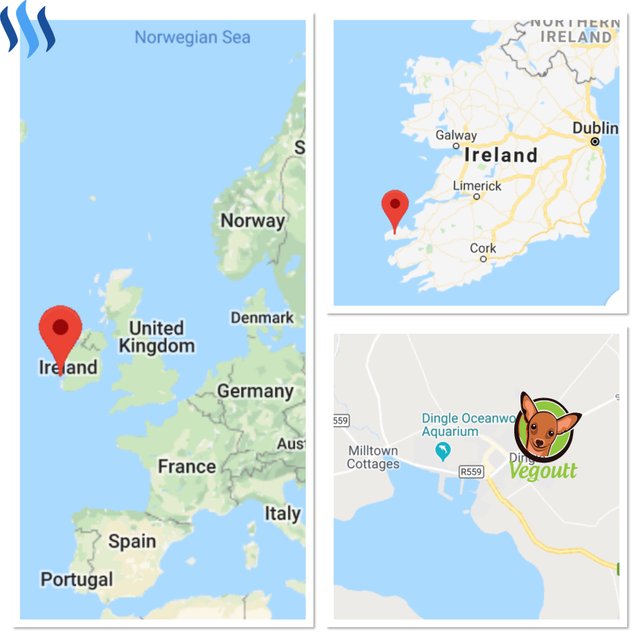 While I have been travelling through Ireland, I drove to Dingle from Dublin, Ireland's Capital city which is about a 4 and a half hour drive. I drove through a Town called Tralee and then through the Kerry mountains onto Inch beach before making my way into Dingle. Driving in Ireland is like driving nowhere else in the world, the roads are two way and hardly wide enough for one car let alone two. The views are worth the drive but my advise is to take it slow and also to take the smallest car you can find. As I passed through the Kerry mountains, I had to stop and take a photograph of the gorgeous sheep that were casually grazing.
Kerry Mountains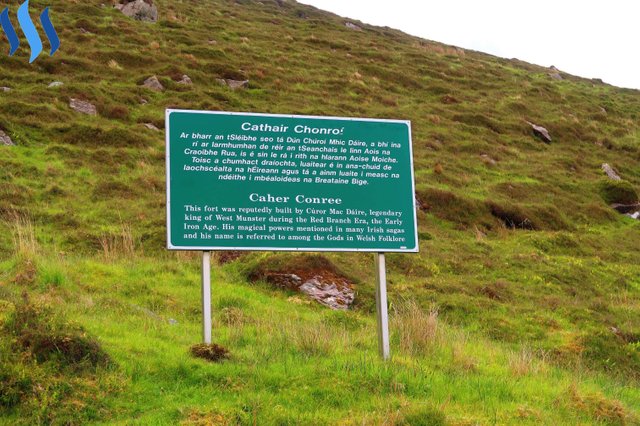 Mountain Sheep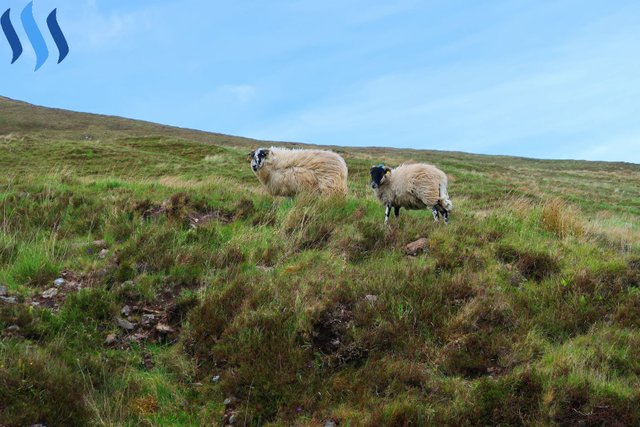 Chris and I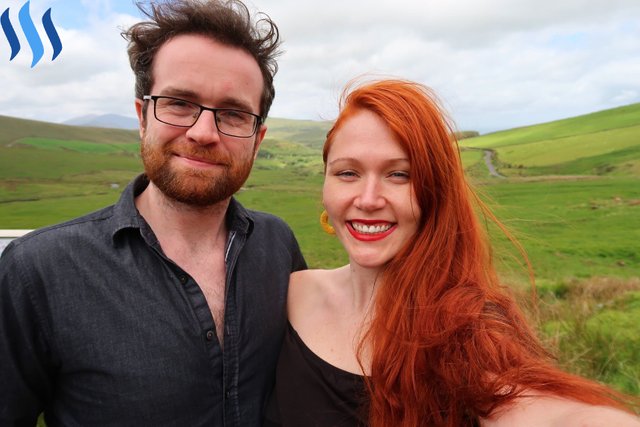 The drive to Inch Beach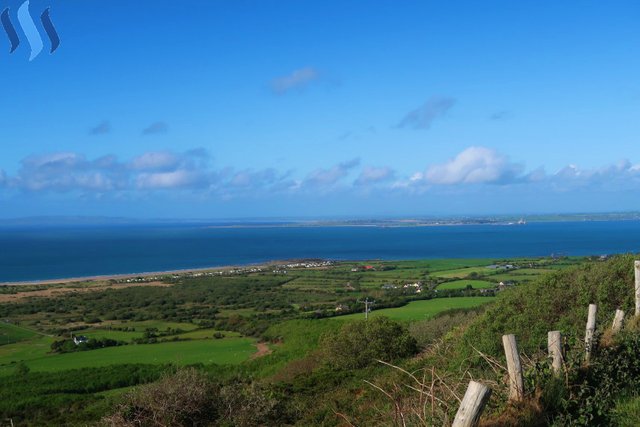 Having seen many beaches in the United Kingdom, which is just across the water, I expected this beach to be lined with pebbles but it was as sandy as a beach could be. Inch Beach is a large beach that offers many activities for those that want to get out onto the water. In fact, it offers some of the best spots in the country for surfing. Even in the summertime, it is the Atlantic ocean and it is freezing so bring a wetsuit or hire one right there on the beach. It was a little bit too chilly for me and so I headed into Dingle not before getting my car stuck in the sand. In the style of a true tourist, I managed to get my car stuck in the sand on my way out and had to get Chris and a kind stranger to push me out the hole I literally dug for myself. So I then headed on my way to Dingle red faced as ever.
Parked on Inch Beach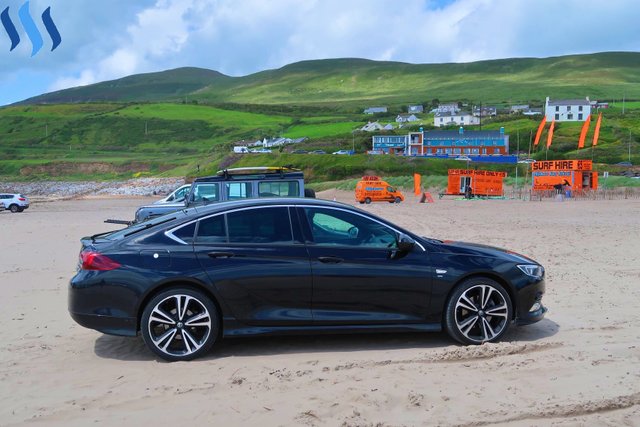 Inch Beach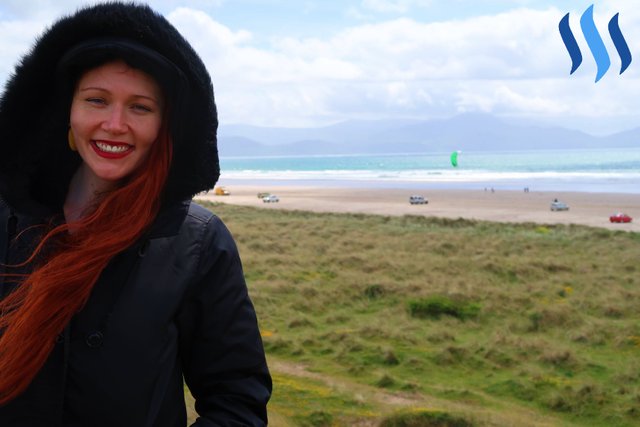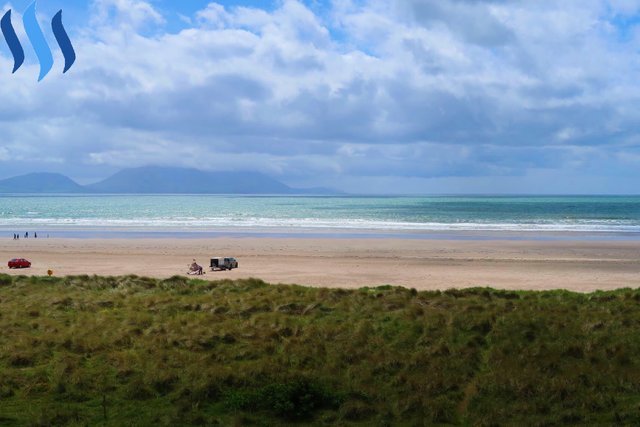 I drove for about 20 minutes from Inch Beach before reaching the quaint little town of Dingle. The first thing that struck me was the vibrant colour of the buildings. Apparently in 1970, Dingle entered into the Tidy Towns competition and thought that by painting their buildings different colours, it would get them the gold, unfortunately it didn't but it did give them a gorgeous town nonetheless. In fact, the town very much reminds me of a village in Disneyworld. It really is so cute, I absolutely love colourful things. Once I had parked the car by the bay, I noticed a Donkey by the street. That's right, a Donkey in town.
The Donkey's name was Barry and he was looked after by an old man who had rescued stray dogs as well. That very day I was in town, he had rescued a stray puppy. It is truly amazing and admirable the spirit and compassion that people who have the least and give the most. The man was kind enough to let me feed Barry a carrot and even have a photograph with him. I was reluctant to sit on Barry as he looks like a small little guy and I didn't want to hurt him but the playful Donkey was strong enough to take a weight much heavier than myself. He was clearly very well looked after and cared for, who knows where he would be now if he wasn't rescued. He isn't a tourist attraction, he is just a man trying to get by with his Donkey and 3 dogs.
Dingle Bay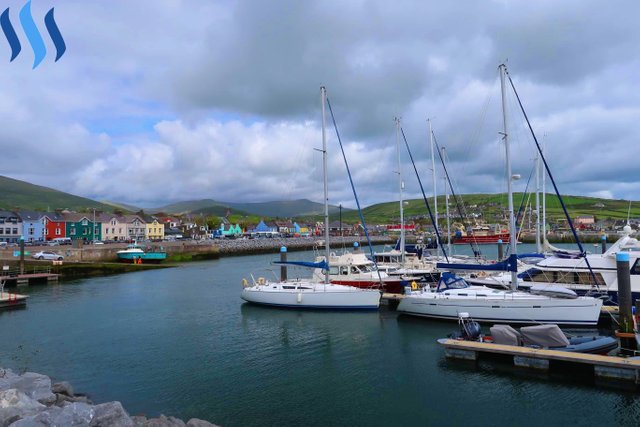 Dingle Town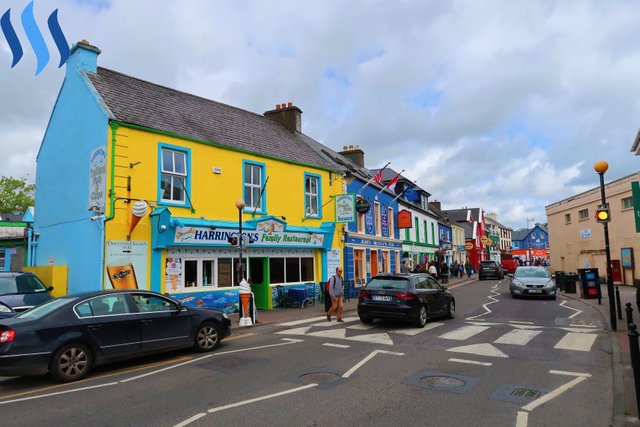 Meeting the locals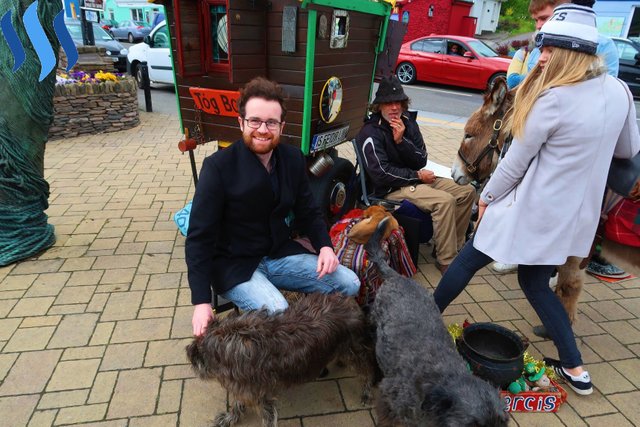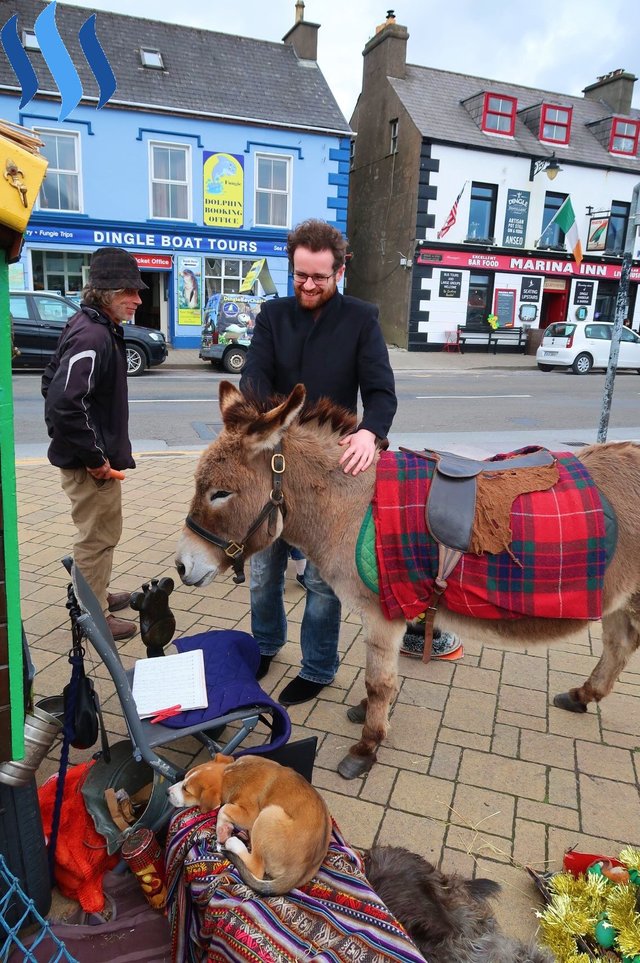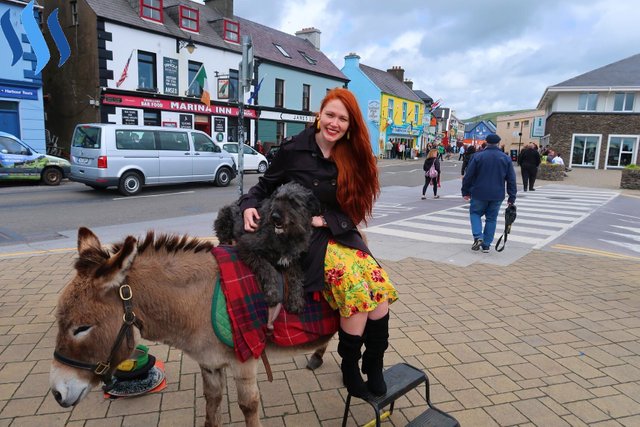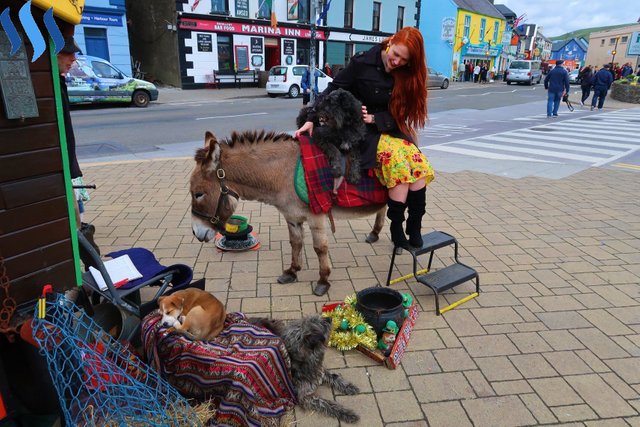 After all the Donkey and dog cuddles, it was time to explore the town. One of the first shops I came across was the Dingle Music Shop. It is a lovely blue shop owned by local musician Michael Herlihy. He has an array of traditional Irish Instruments in store like a beautiful Harp and tin whistles. I couldn't leave without a tin whistle for myself, a pink one of course. Michael often puts on live concerts in his shop and holds open trad sessions for other musicians to come in and play together. He was very friendly and would talk to you for hours about traditional Irish music if you let him. It is this kind of passion for culture and not losing sight of it in the modern world that I love. Being here in Dingle really makes you lose touch with the modern times and allows yourself to be immersed in history.
Dingle Music Shop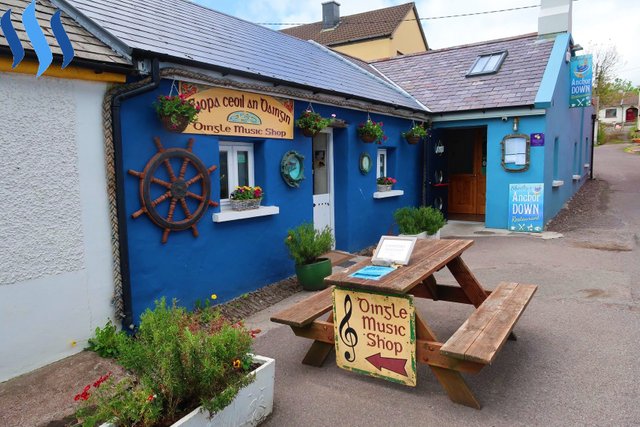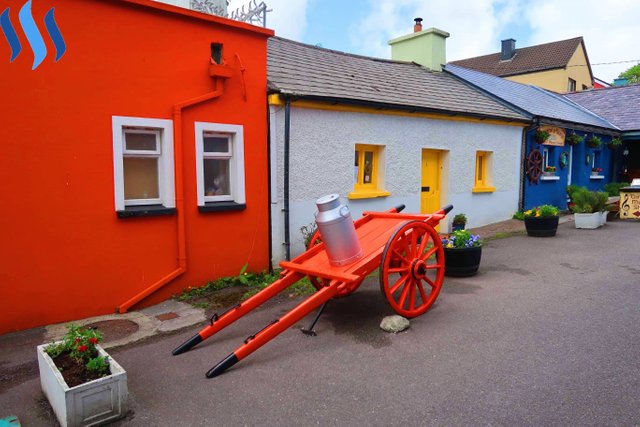 Tin Whistle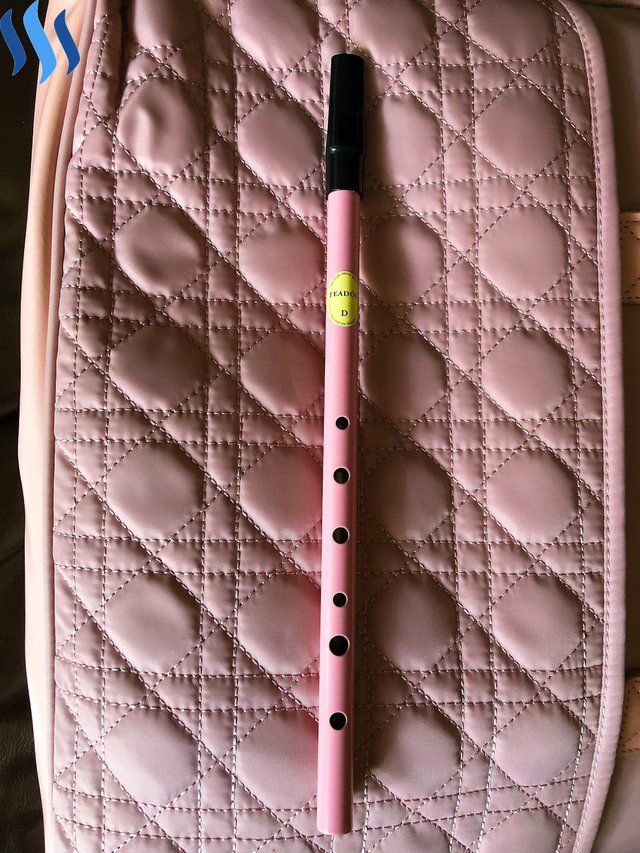 Dingle High Street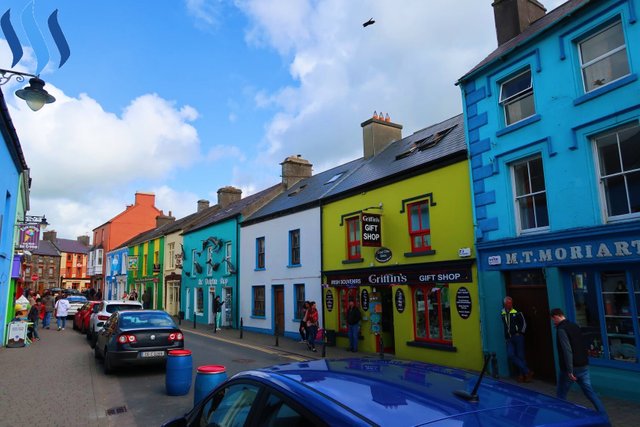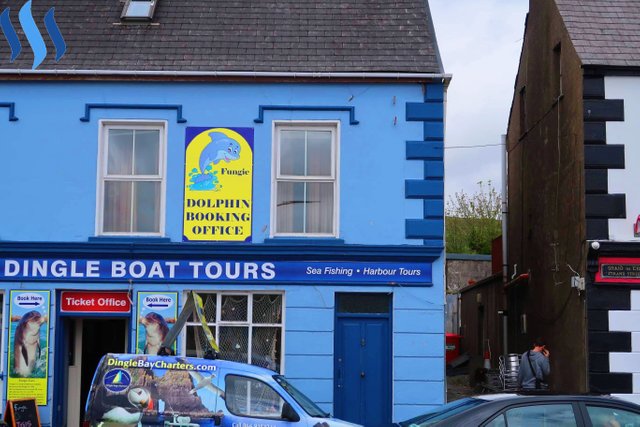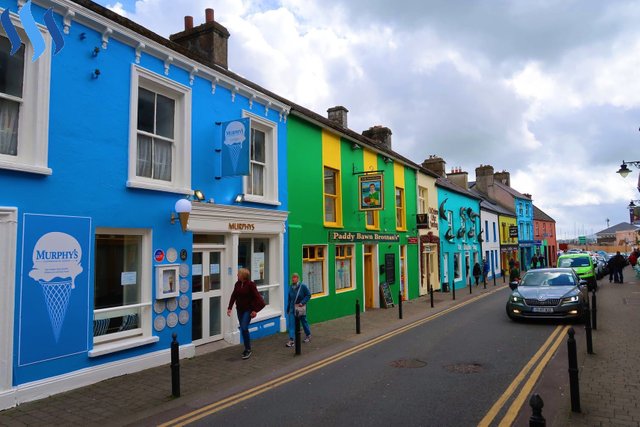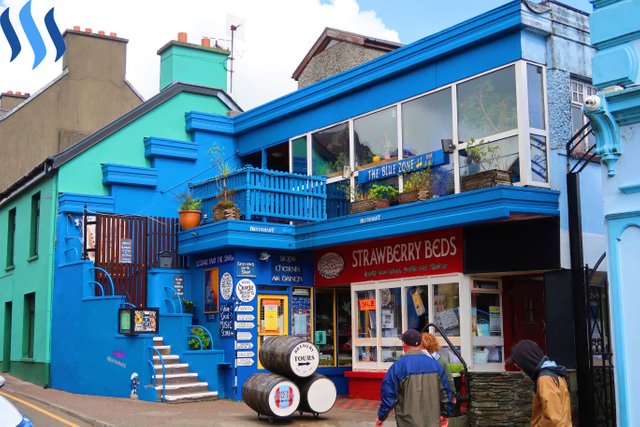 As I walked up the high street in awe of the colourful buildings, I came across a really old traditional pub called Dick Mack's. I had to pop in, I am not much one for alcohol myself but Chris enjoyed a creamy pint of Guinness. I had a sip and I have to say it is an acquired taste so maybe ask the bartender for a sip before ordering a whole pint. While we were sat in the pub, a French lady asked the bartender if he sold any coffee and he replied with "We only have Irish coffee" The lady responded with "What's that " he replied "Alcohol coffee" The Lady politely rejected and continued on her way. I did find it amusing, I mean he had to have a coffee machine in the bar to be able to make an Irish coffee in the first place. Of course it would be a sin to sell anything non-alcoholic in a traditional Irish pub.
Dick Mack's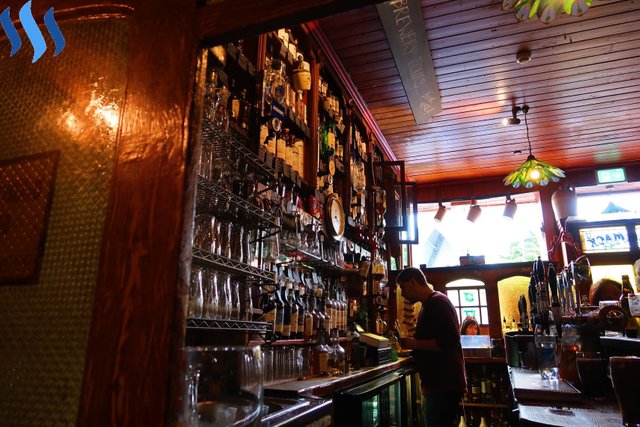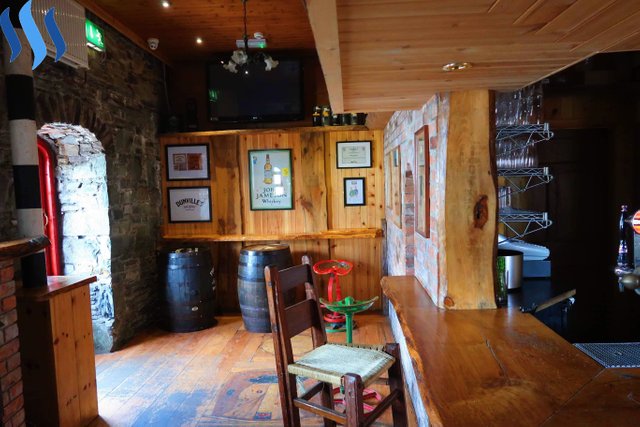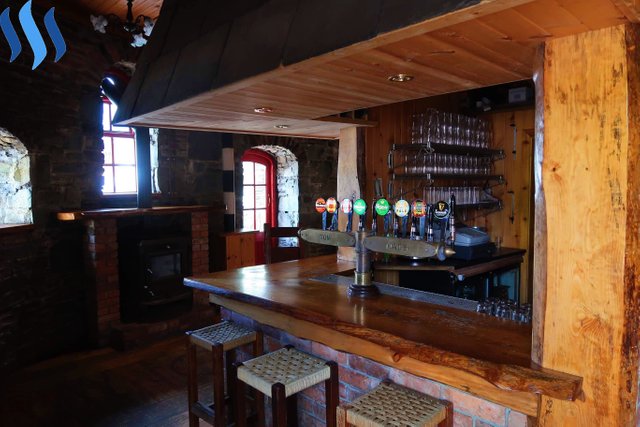 Ireland's favourite drink besides tea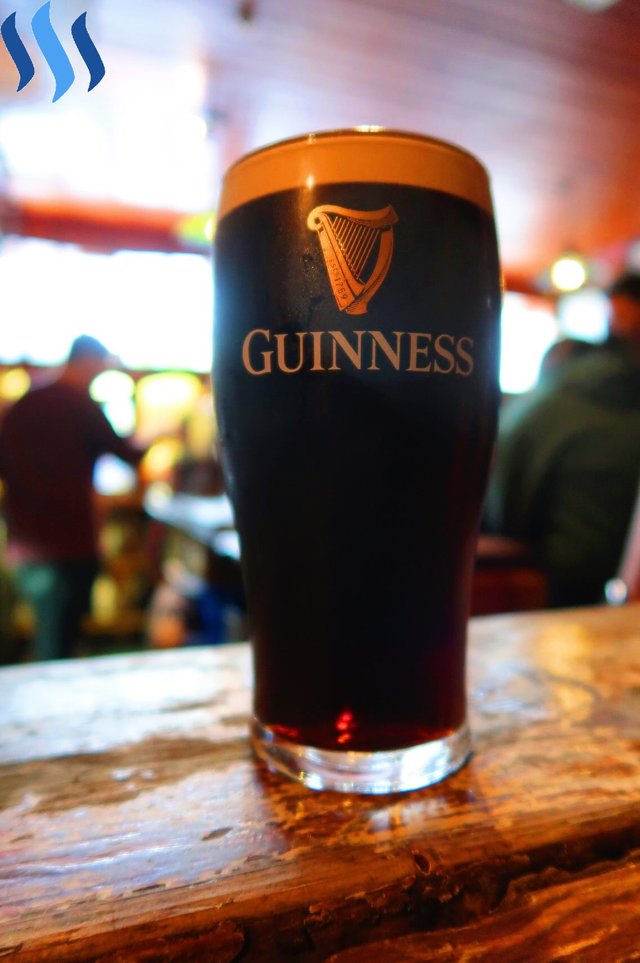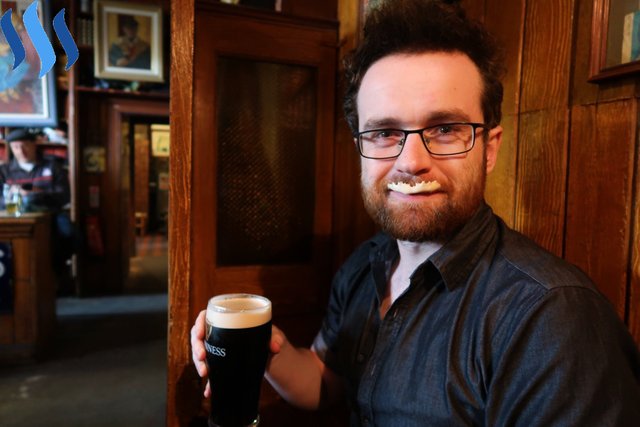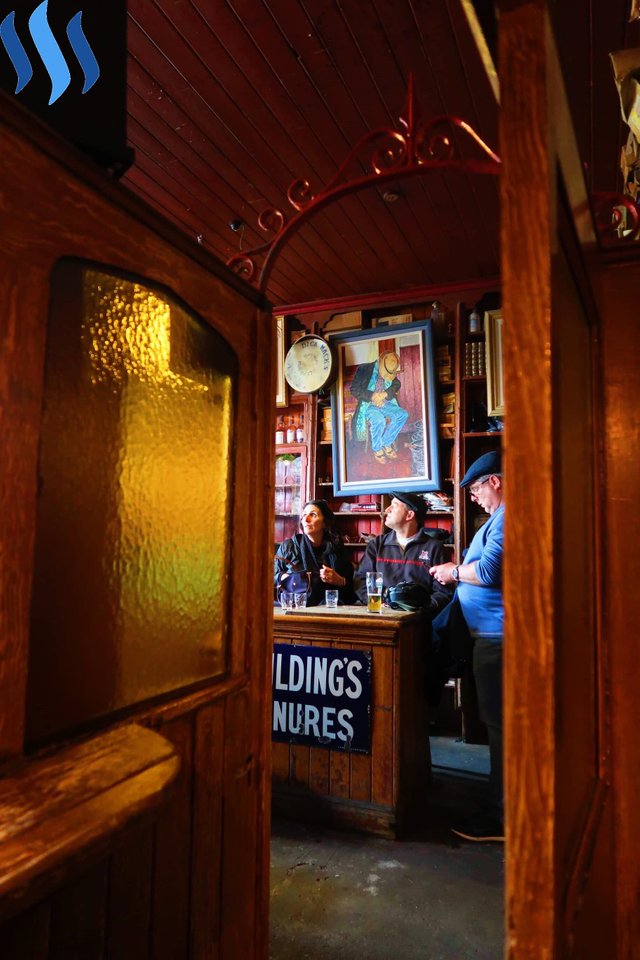 As we made our way out of the bar I noticed a stone plaque on the floor with the name "Paul Simon" on it as in the Simon from Simon and Garfunkel. Upon further inspection, I found a whole walk of fame. The owner who in fact was born in the pub started the walk of fame when the 1968 film "Ryan's Daughter" brought Robert Mitchum to the pub. This little pub visited by several famous names including Dolly Parton over the years have managed to immortalise themselves in stone right here in Dingle.
On the walk out the pub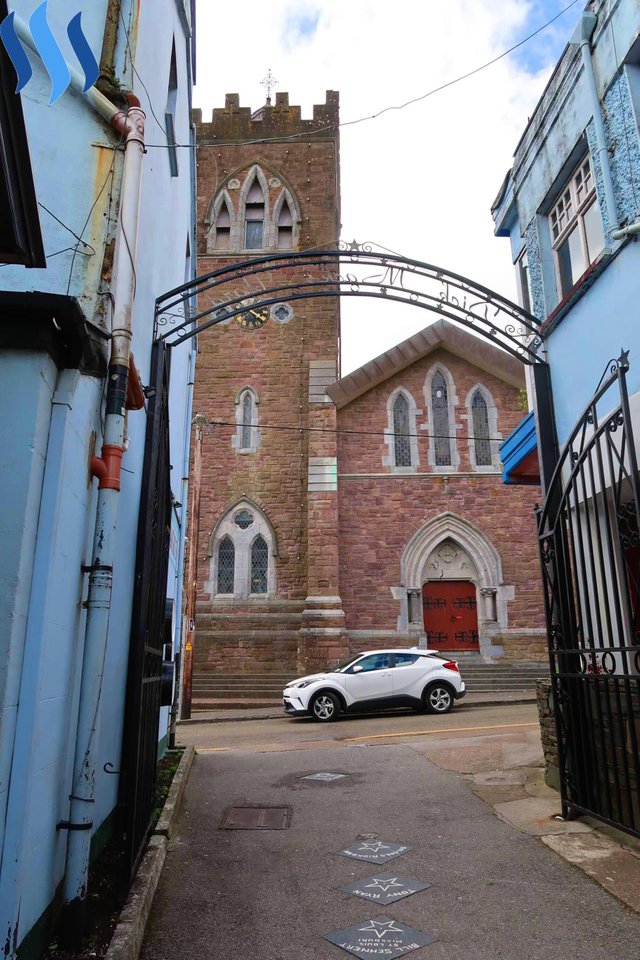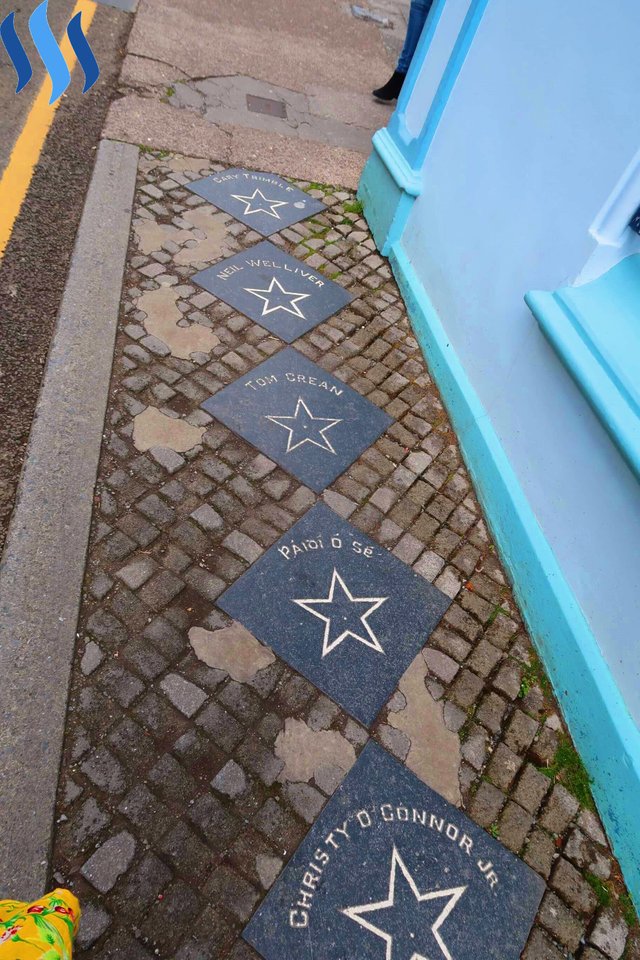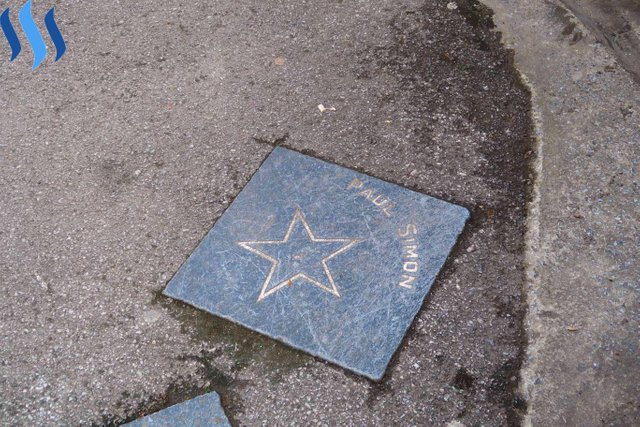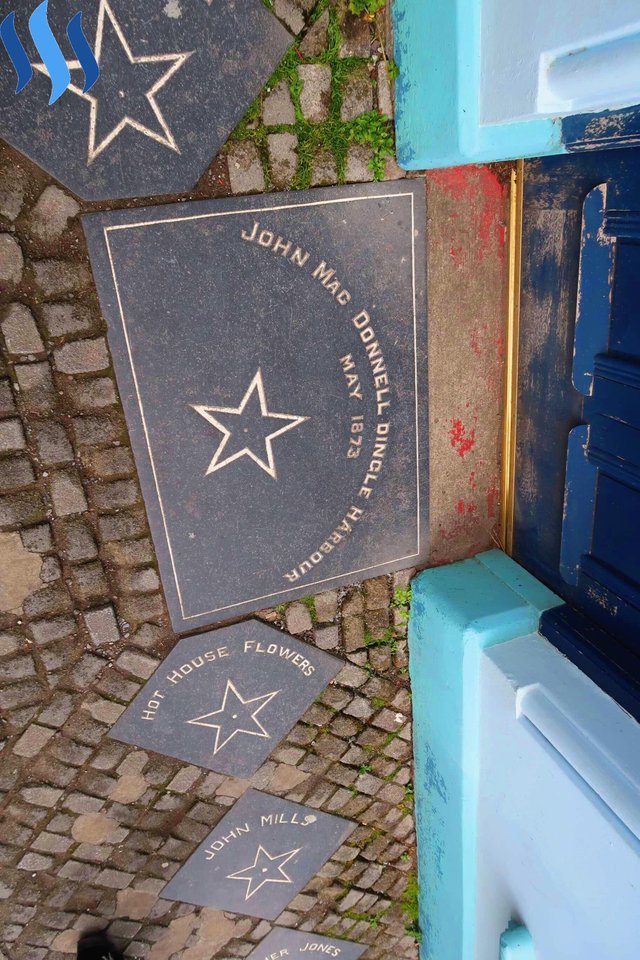 I cannot stress enough that when travelling anywhere in the world to get off the beaten track and venture down the paths less travelled. You will always find unexpected beauty. The streets of Dingle are winding and narrow with lots of hidden alcoves. There are loads of coffee shops, bakery's, pubs and ice cream parlours. I do think you will have to try an ice cream from every ice cream store you come across as they all claim to have "The best ice cream in Dingle". What can I say other than what a charming little town Dingle is, I do hope you get to explore it one day and Ireland in general. For one of the oldest countries in the world, it has so much untouched natural beauty, a raw freshness to the air and to the produce. Come taste the fresh strawberries and breath in the wild Atlantic air, it truly is a place like no other.
Hidden streets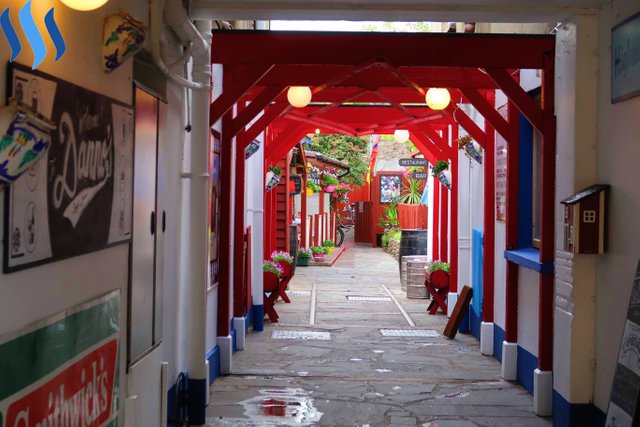 Farewell from Barry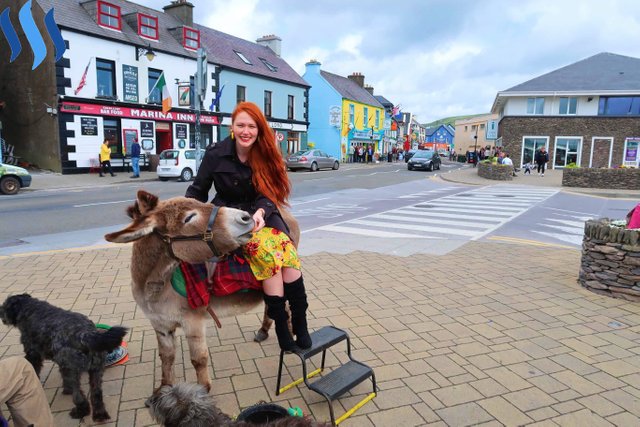 I hope you have enjoyed my blog on Dingle, Ireland, thank you for reading and I look forward to sharing more adventures with you, until next time, Vegoutt Everybody!
Onward through Ireland's South-West