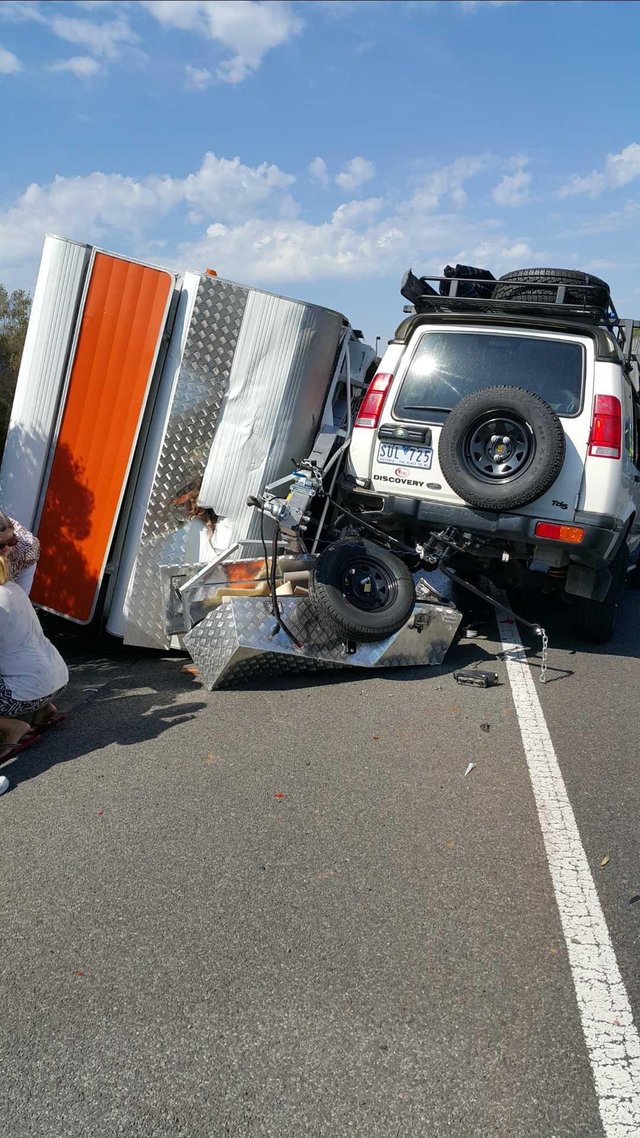 So after the crash and realisation that everything is gone you are faced with only a few options....quiting is not one of them... What struck me most and restored my faith in humanity is the amount of people that offered their help. Two ladies stopped and helped us out with our daughters so we could deal with the carnage.(Although there's always those people that drive past a crash like that and see you standing there in the heat with your kids and all they do is drive slower and film you on their phone.)
We had friends that took us in for a few days....then there was the aunt of a good friends friend that was out of town for a few weeks and we were more then welcome to stay at her house if we were willing to watch her pets.
Then there was the endless hassle of dealing with the insurance companies...both the car and the caravan were complete write offs....and what I didn't know was that when the insurance company tows it away it instantly becomes their property....with everything in it...the tow truck driver told me because he realised that our whole life was inside it....so he was willing to leave the caravan outside the yard for an hour so I could at least get our clothes and personal belongings out of it otherwise the insurance company would auction it off contents and all.
Then after putting the kids to bed and a good bottle of whiskey ...we looked at eachother and said...ok where are we going to get a new van and a car and how are we going to pay for all that.
In the days that followed we tried to make it like normal for the kids and told em it was al Just part of the adventure and learning about life....and we started the homeschooling straight away...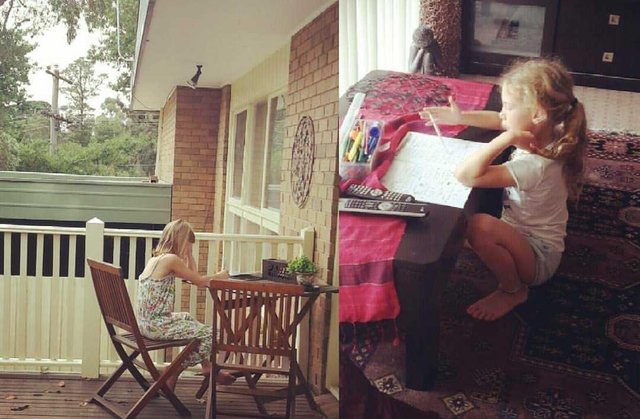 Well after the insurance came through( of course with a lower payout then they should because they know you're in a pickle) and I was able to work some extra those weeks at a mates studio. We were able to buy a small caravan and a good car and we finally set off....my wife was nervous as HELL!!!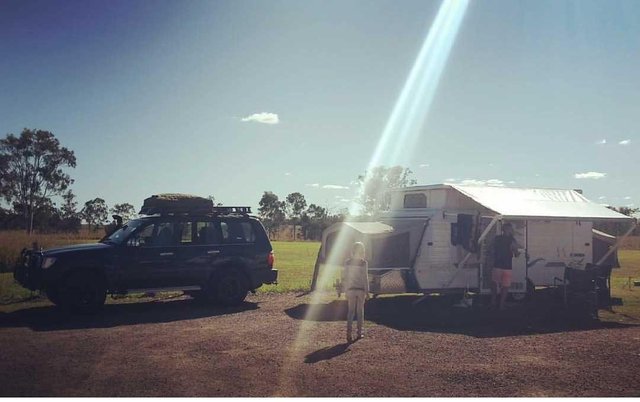 But all was well and our adventure had started
It's amazing to see that when you're in a hard spot help comes from places you least expect it. I have always been the type of guy that declined help..found it easier to help other then to accept it from others....wanting to do it on my own...like I had something to prove. This was a big lesson in humility...learning not to look strong but to say yes please and thank you when someone offers.