TRAVELMAN CORTANA, ITALY: Robert Redford Ate Here.
I probably could've found a bus to get the 4km up the hill to Cortana from the train station but I chose to walk. It was a hot but beautiful hike.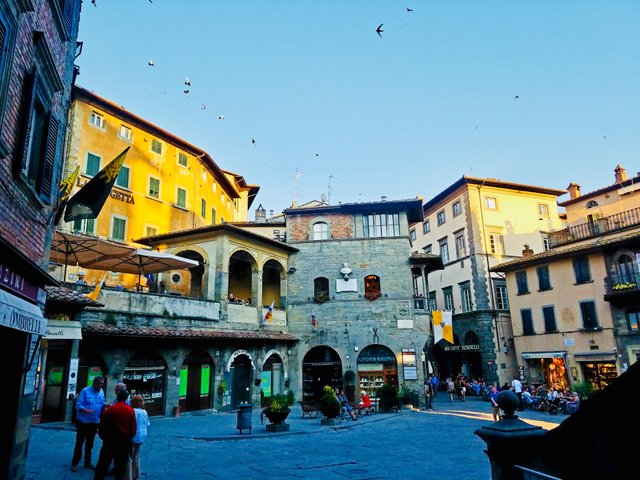 One of Cortana's claims to fame is that it was the setting to the book Under the Tuscan Sun. It was also made into a movie starring Diane Lane. Unfortunately, I didn't have a whirlwind romance with a Diane Lane look-a-like during my stay.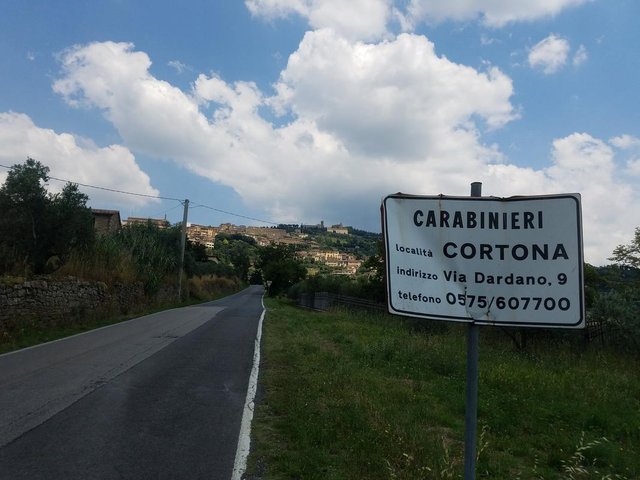 (above: Roadside pic during my trek up the hill to town.)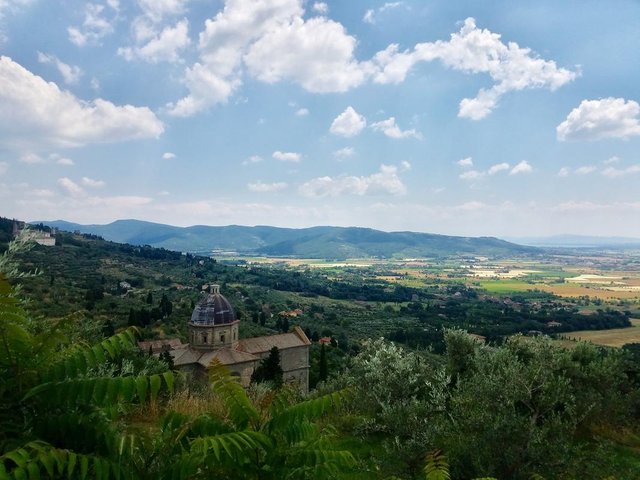 (above: another pic, closer to the top.)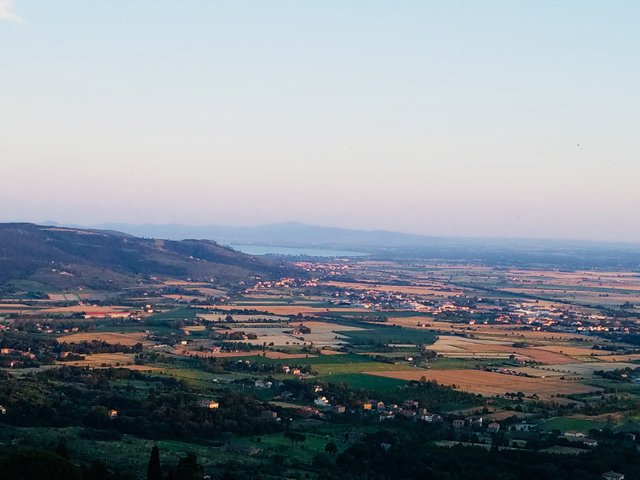 (above: this is from the top in town. You can see a big lake in the distance. It was so scenic and idyllic.)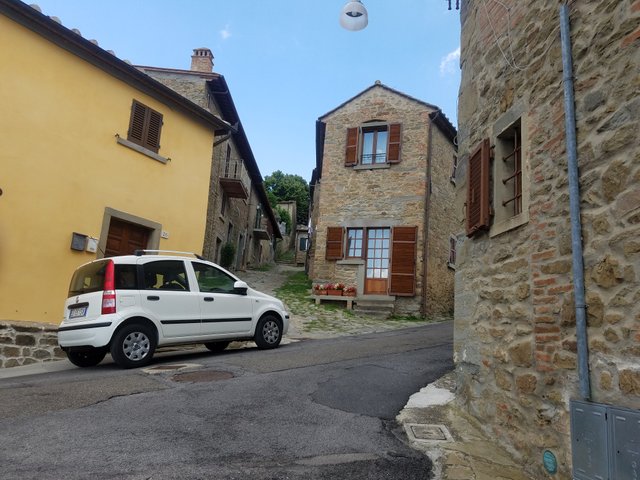 (above: This is a spot near the top of the hill to the town of Cortana. I took a picture of it because it's what I was looking at when I was hot, sweaty, out of breath, and irritable. I reminded myself to be in "the perfect now" and enjoy being alive.)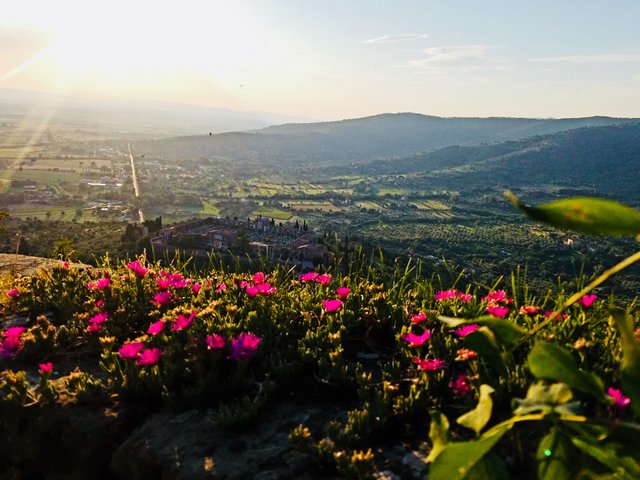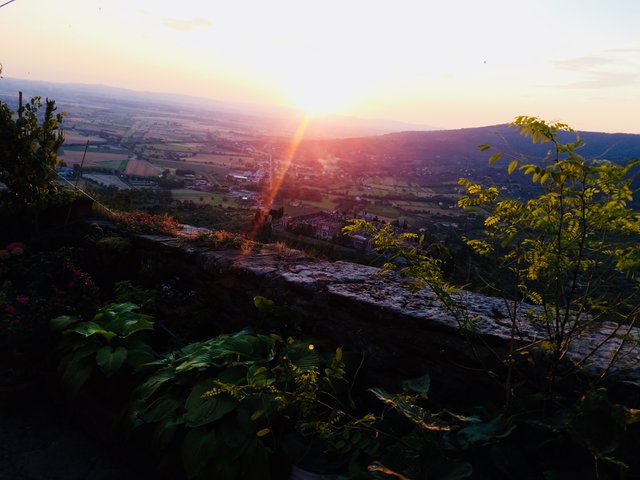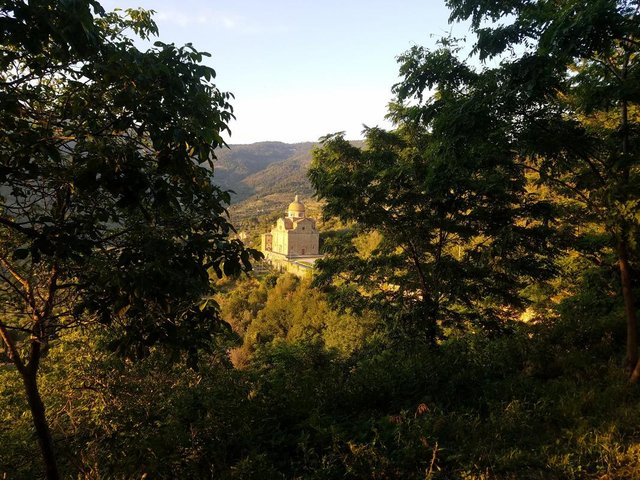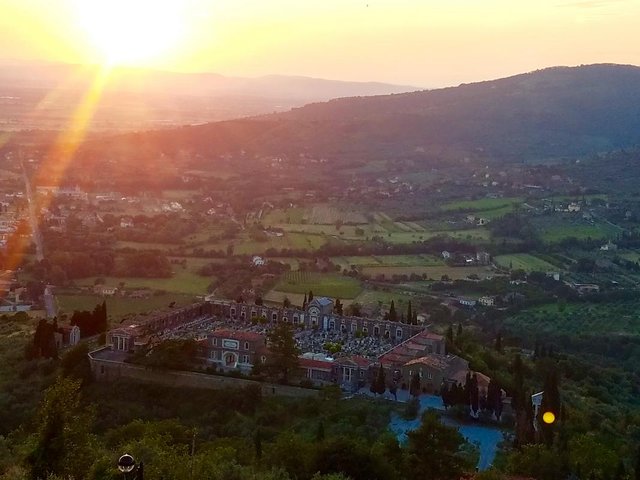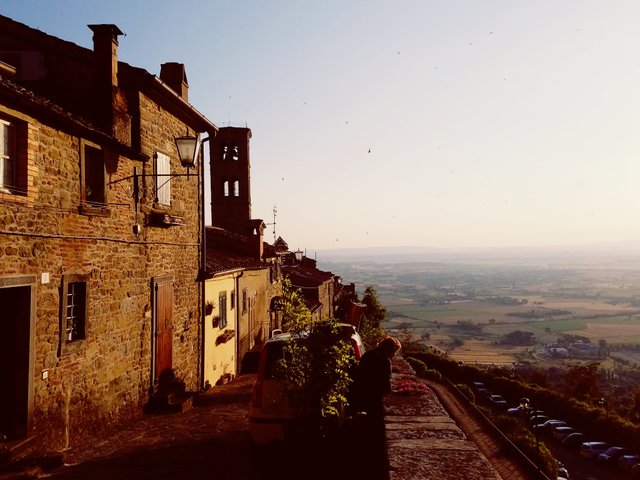 (above: these pics are views from the western side of the town.)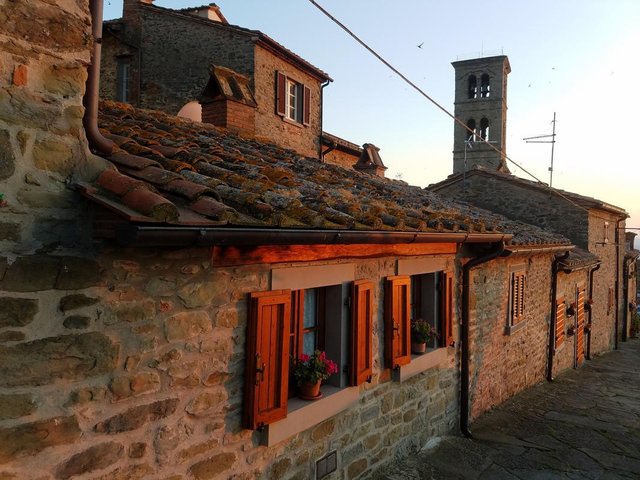 (Above: This is looking the other way from the same area that overlooked the countryside.)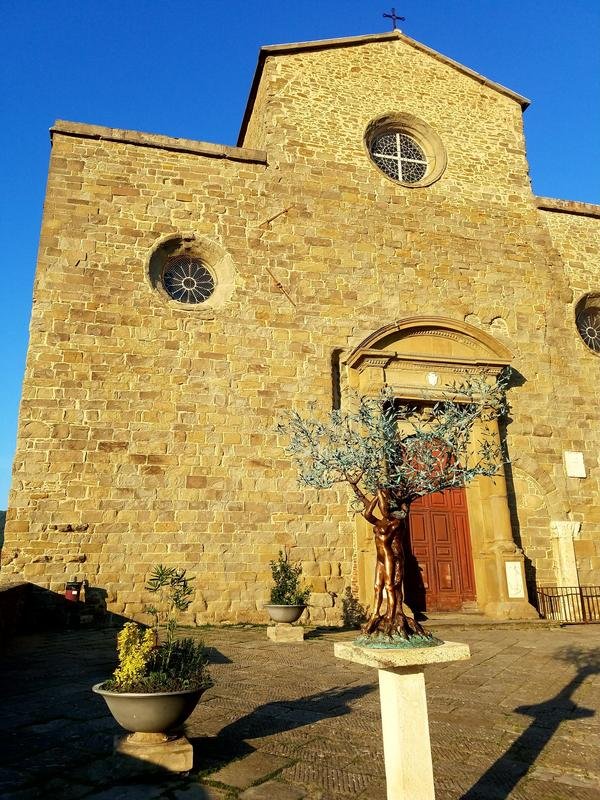 (Above: A church on the western edge of town. That sculpture of two people making a tree was cool. I found a gallery in town with featuring the artists other works and a very similar tree sculpture.)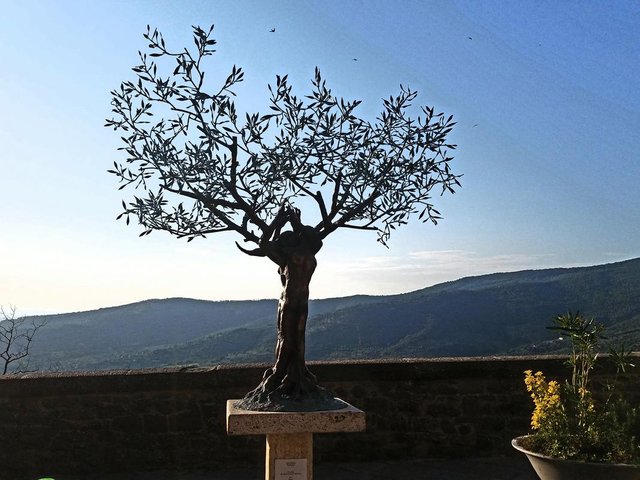 (Above: the same sculpture looking out over the countryside.)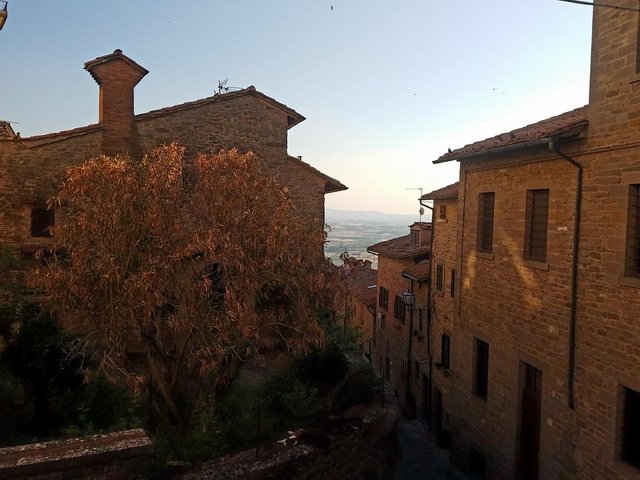 (Above: near the same church. Another phot that shows my lack of photography equipment and skills. I couldn't capture how beautiful the light was that fell on the buildings and tree.)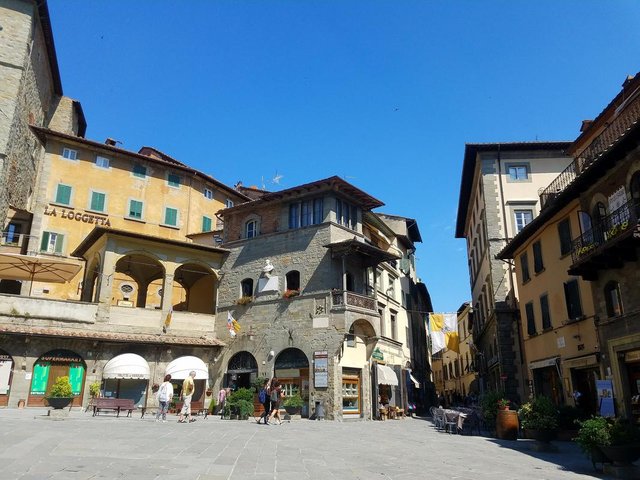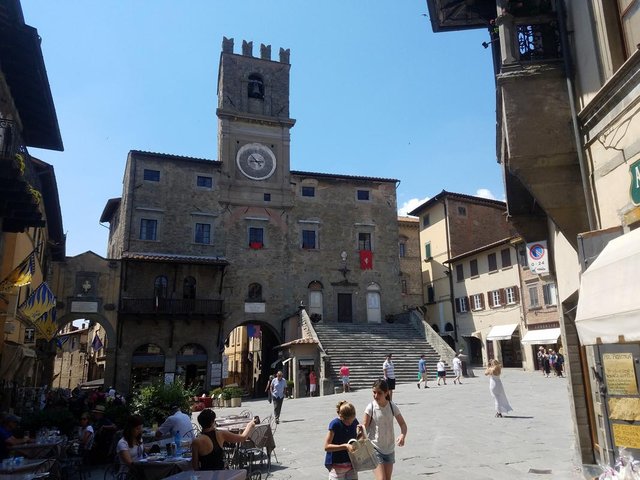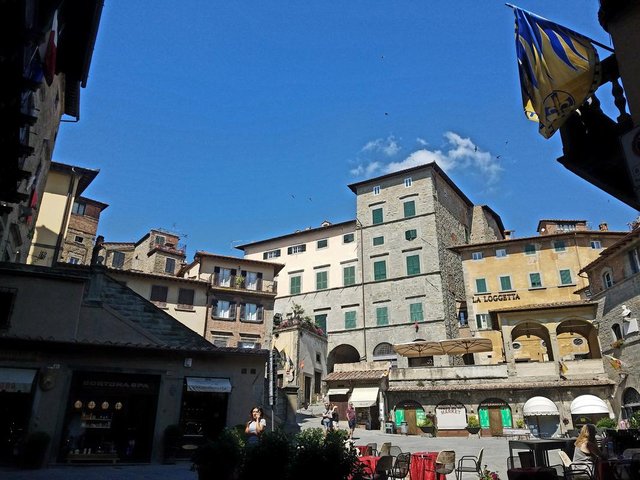 (above: three pics of the main Piazza. There was a grocery store there with friendly employees. They thought I was a college student going to they Canadian study abroad program in town. I was flattered they thought I was so young.)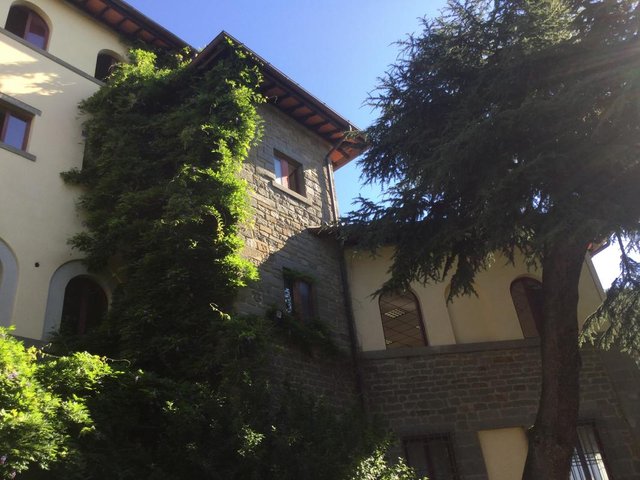 (Above: this is the front of my hotel and the window to my second story room. It was an old building and large. A man and woman ran the place and lived there. It was okay. They gave me a room with my own private bathroom even though I paid for a shared bathroom. That made up for the fact that their wifi didn't work. A large group of senior citizens from Denmark had rented all the other rooms so they had nowhere else to put me. The Seniors were there on an art study vacation. They'd sit on the large patio that overlooked the countryside (the part where you can see the lake) and paint pictures of it.)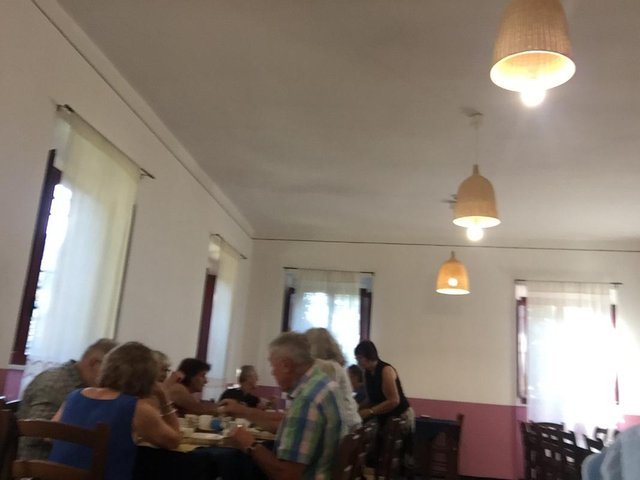 (Above: here's a picture of some of them I snuck at breakfast. The breakfast was great, all you can drink coffee and an assortment of bread, fruit, juice, cold cuts. The Dutch love their cheese though! I had to get there right at eight or before they snatched up all the cheese!)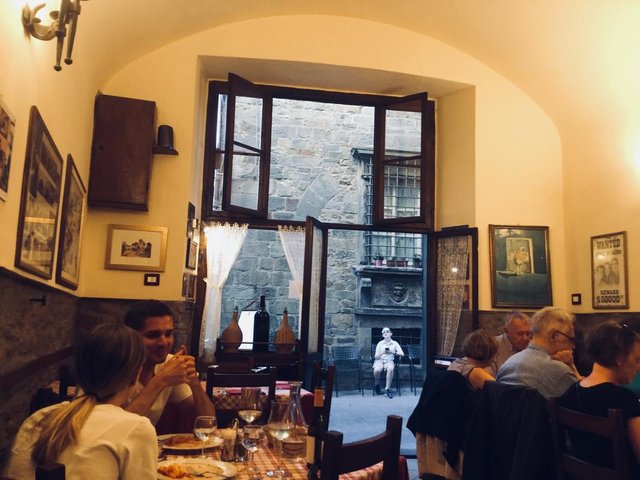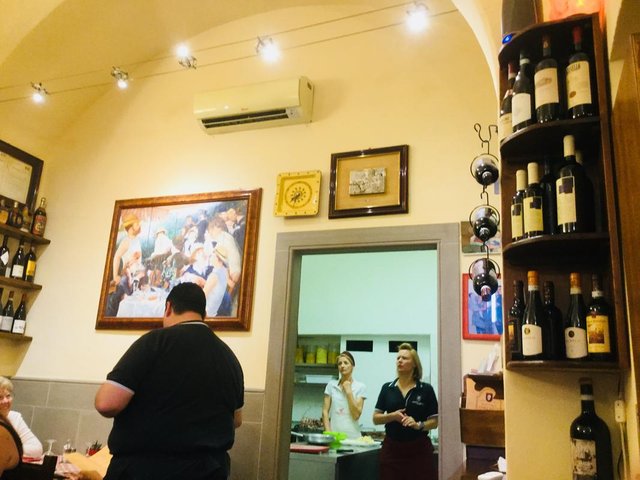 (Above: I ate at this restaurant. Everyone seemed to be friendly with the big guy waiter/maybe owner. This is the very same restaurant where the one and only Sundance Kid, the legendary Mr. Robert "I champion the environment and independent film" Redford ate a meal and had his picture taken with the staff and hung on the wall. They didnt' ask for a picture with me. ...They were probably too shy.)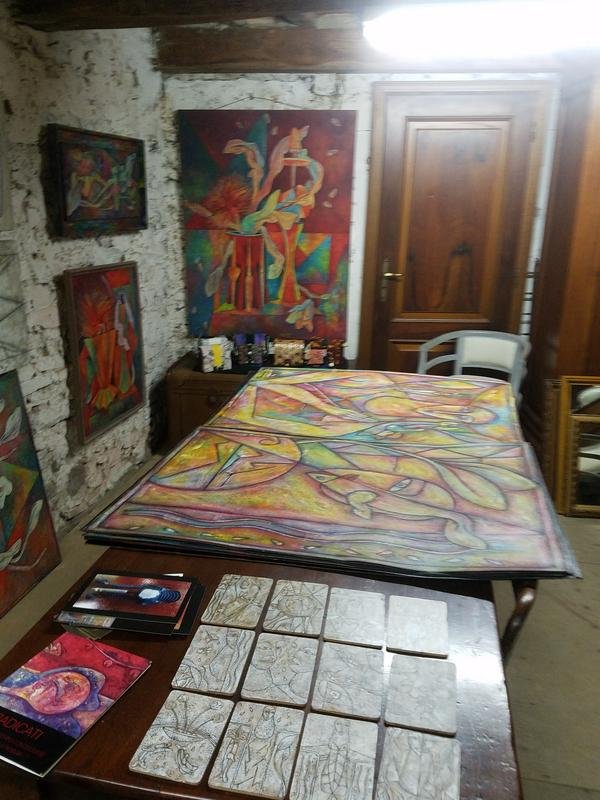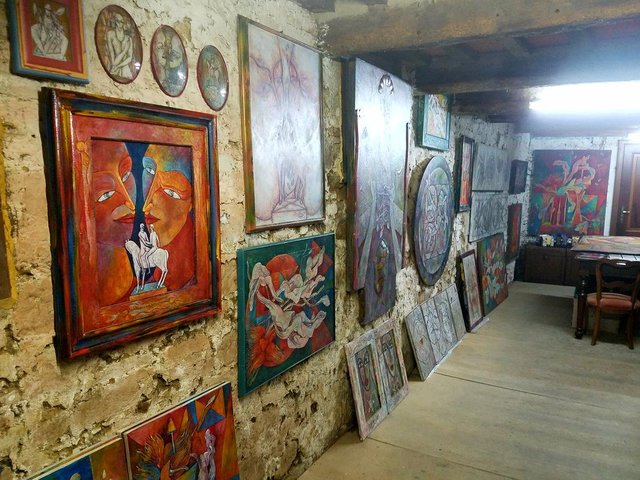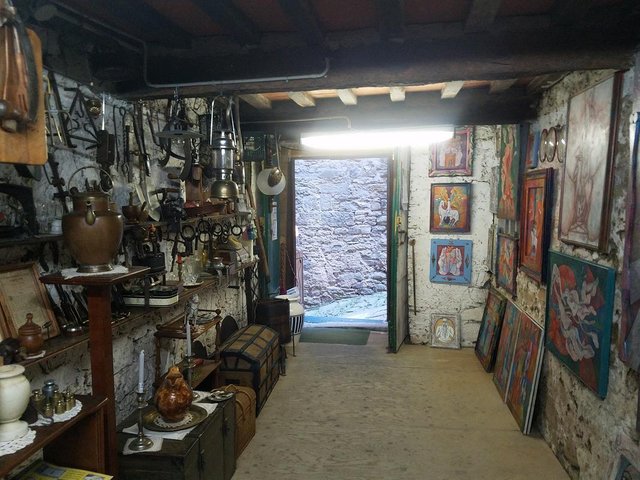 (Above: A local artists gallery. His paintings looked fantastic in person. He sat in the alley outside his gallery looking like Gandolf's shorter haired Italian cousin. He said that these paintings are twenty years of work.)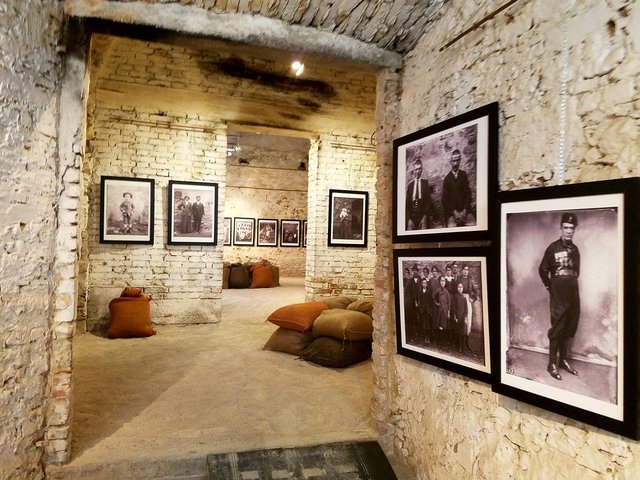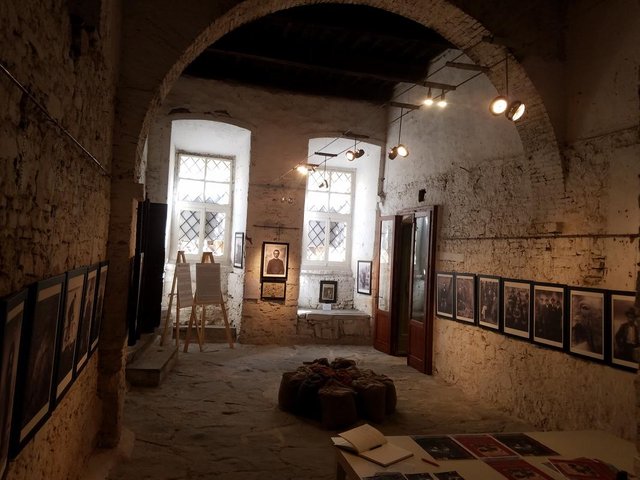 (Above: this exhibit was on the other side of the alley. All the pictures were found somewhere in town and restored. They are all very old picture from the 1800's of locals from the town. I stared at them for a long time.)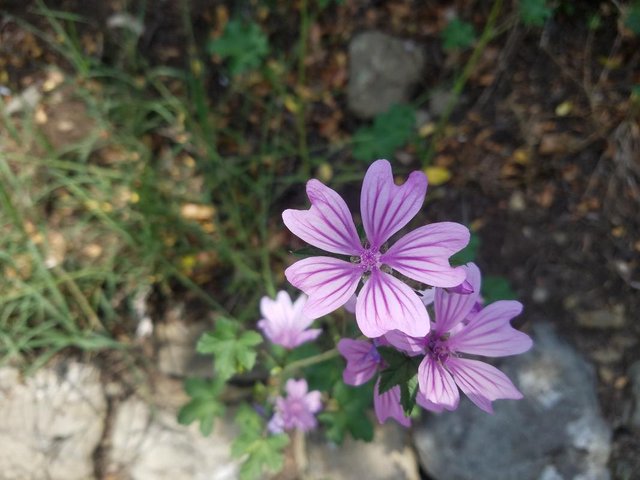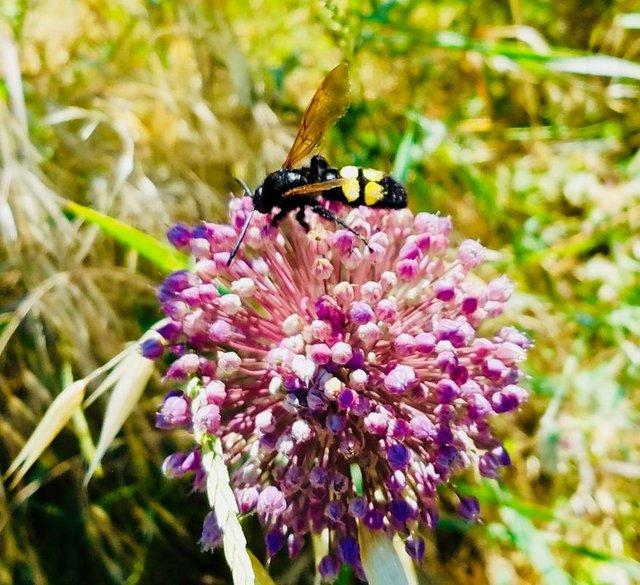 (Above: spotted on my walk back down the hill to the train station. I love the pic I got of the bee!)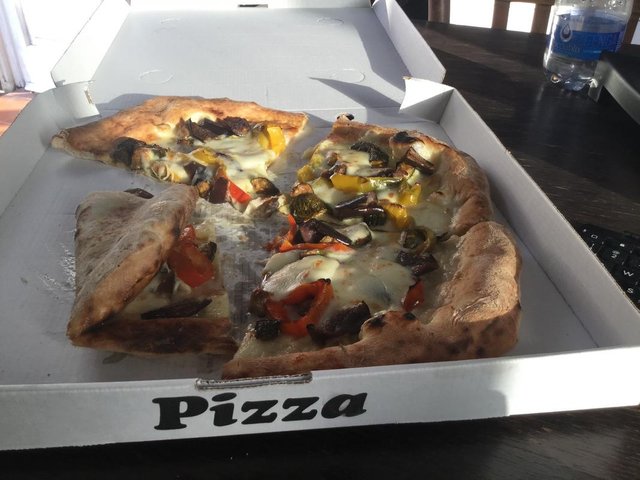 (above: This... This! This is the best pizza I have ever tasted. I'm eating it now. I'm no longer in Cortana. I'm in a small town outside of Napoli, where they invented pizza. I got this from a hole in the wall across from my hostel for five euros! Five Euros! Everything's about it is perfect! And from the time he grabbed the dough, flattened it, added the toppings, stuck it in the wood fire grill, put it in a box and handed it to me, less than five minutes elapsed. I want to move next door to this place.)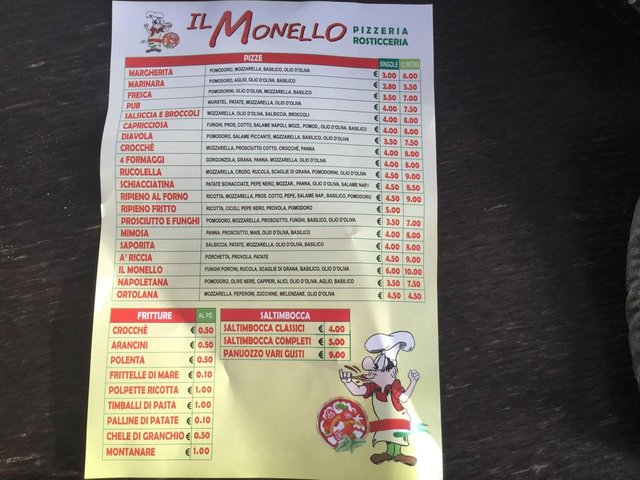 !steemitworldmap 43.2746 lat 11.9854 long Cortana Italy: If Robert Redford and Diane Lane have been there, it must be legit d3scr