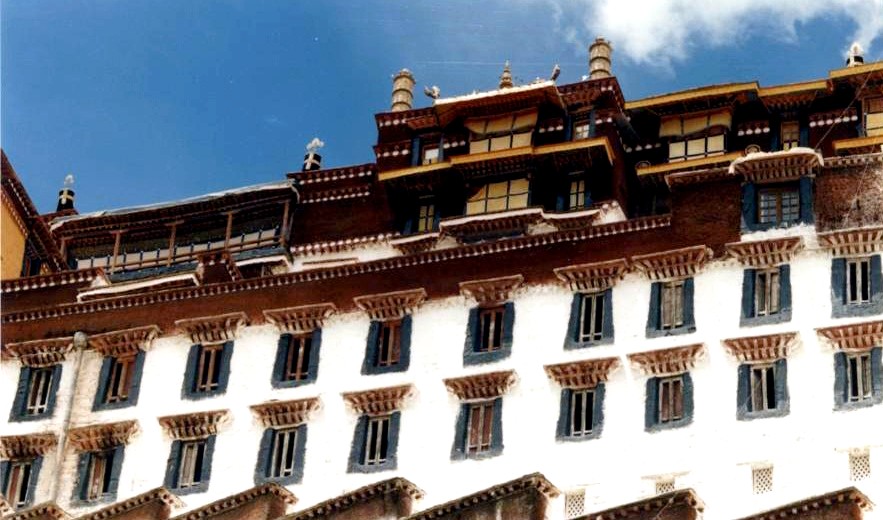 Lhassa. Remember? I was there.
The newspapers then held headlines highlighting the political conflict in Tibet ... Sweetened though compared to reality. But this article is not to stir the past pains : Let them sleep within the coils of time.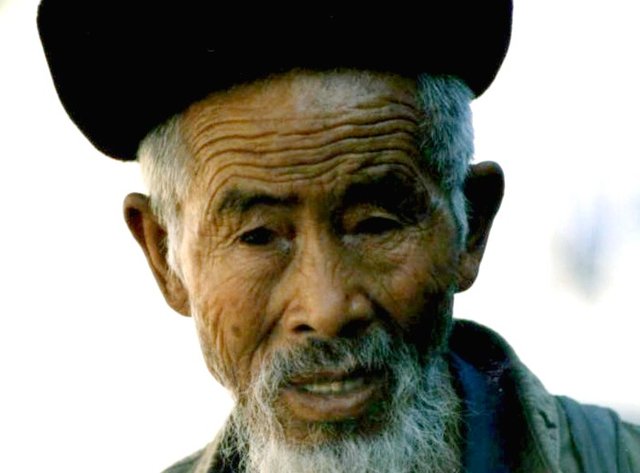 Simply this detail which, even today, tints my feelings with dark colors: Having lived with the Tibetans in their community, fully and completely, as I always do in all my travels, and, of course, Tibetan's like dressed, the Chinese authorities had confiscated my passport in Lhassa. They thought it was a fake passport that would have allowed me to leave Tibet. The way I recovered it worth a novel's subject... May be one day I would have the patience to write it down...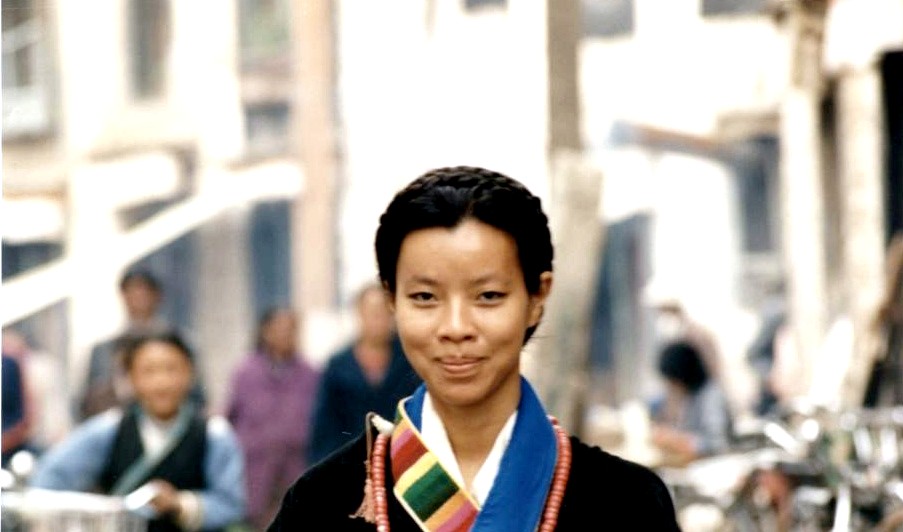 your Tiloupsa
Here, I will only relate little anecdotes of this 7 month trip in Asia, including 4 months spent with the Tibetans from June to September 1988 ... By alleviating the text as much as possible, in order to leave space for the visual emotion of the pictures taken with a Canon camera, of course, manual.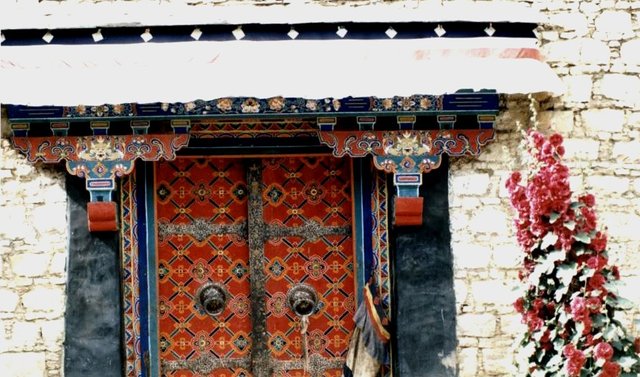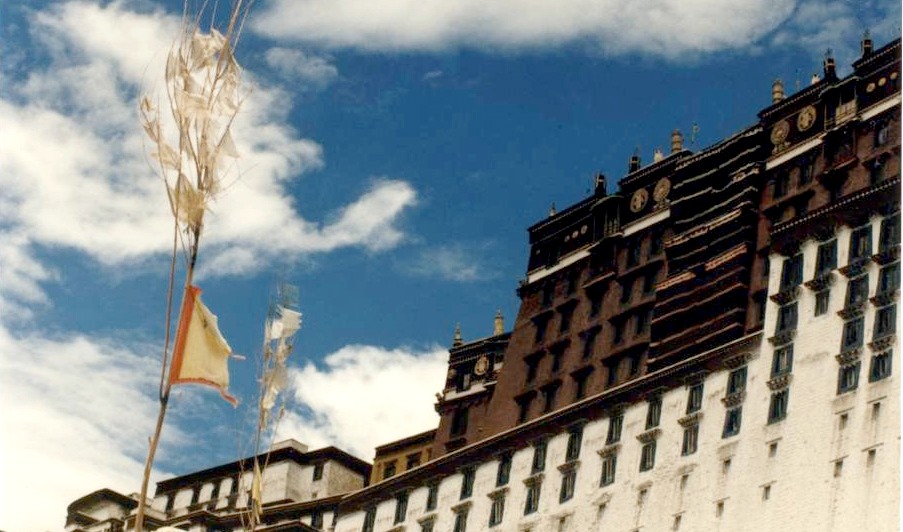 The Potala: A little anecdote that still today, makes me smile ... The main entrance of the palace is divided right and left, surrounding it like a belt. I had noticed that Tibetan pilgrims never entered the palace directly, but followed this corridor three full turns round, rolling their prayer wheel.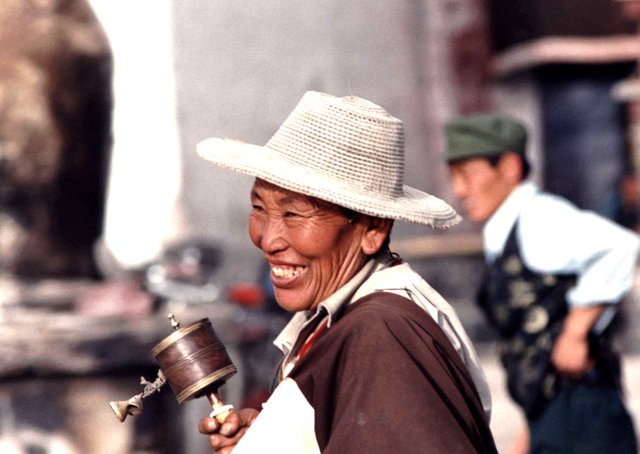 Regarding the traditions and in the will of respect, I took the corridor and turned around the palace in a very serious silence ...
but all the pilgrims I met laughed at my sight! I reviewed my dress, passed the sleeve on my nose, just in case, but still, everyone kept on laughing when meeting me. Actually, coming out of the corridor, I realized that I CROSSED all the pilgrims in front of me but none were in the same direction of my way.
So I understood that I took the road by the wrong direction : Indeed, everyone knows except Captain Haddock and me, that it is on LEFT that the three rounds of greetings to monuments must be taken.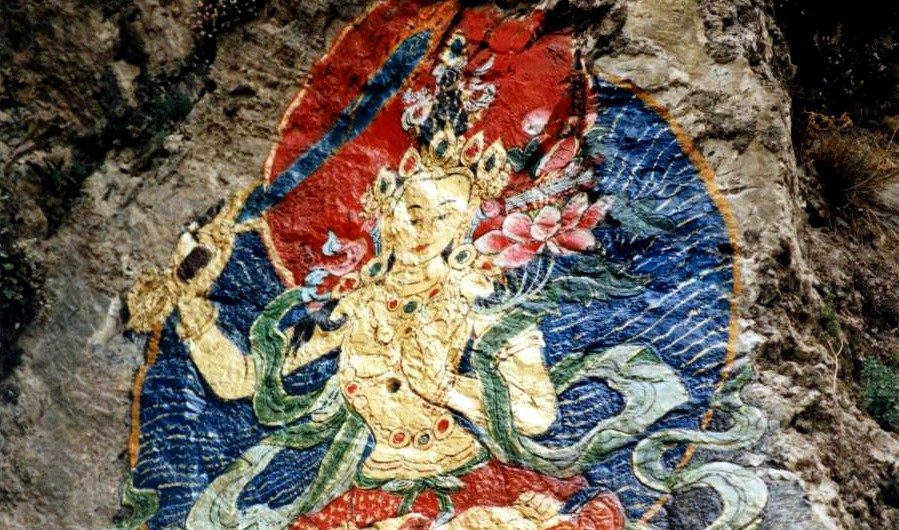 Samya Temple : The oldest temple built in Tibet, it is said.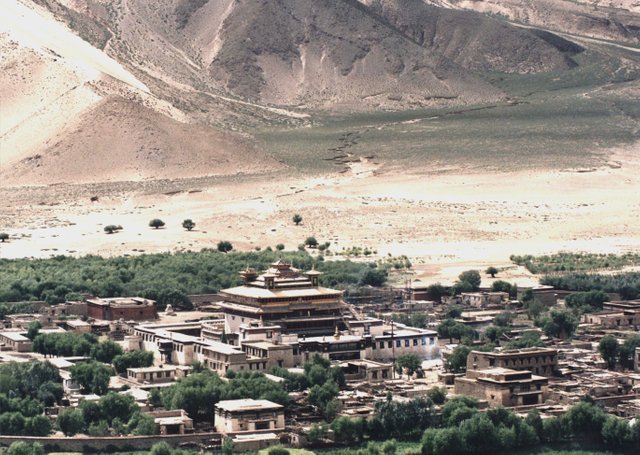 Arriving in this medieval village without running water or electricity, I landed in the only existing hostel. Very very dirty and dismal, it only offered a single room used as a dormitory and dining room.
I put my things there and go for a walk in the village. At my return, all my belongings were gone, not even an empty bag left.
It was my food supply for the roundtrip Samya / Lhasa.
A little bit despaired, I came back to the village where it was food tickets distribution time. A long line of villagers was waiting for the distribution at the doors of the temple. Lost and hungry, I looked at the line, eyes empty ... when a woman of about sixty pulled my sleeve and showed me the line where to queue. I told her, half Chinese half Tibetan, that I had been stolen all my food and I did not have any ration ticket. Without thinking for more than three seconds, she gave me hers! I was too hungry to refuse... knowing, for living with Tibetan families, that at the time, beyond gold and stones, these tickets were treasures as they were very precious.
This gift shall be erased from my memory only at the time of my death... or may be beyond this life for it is printed so deep in my heart.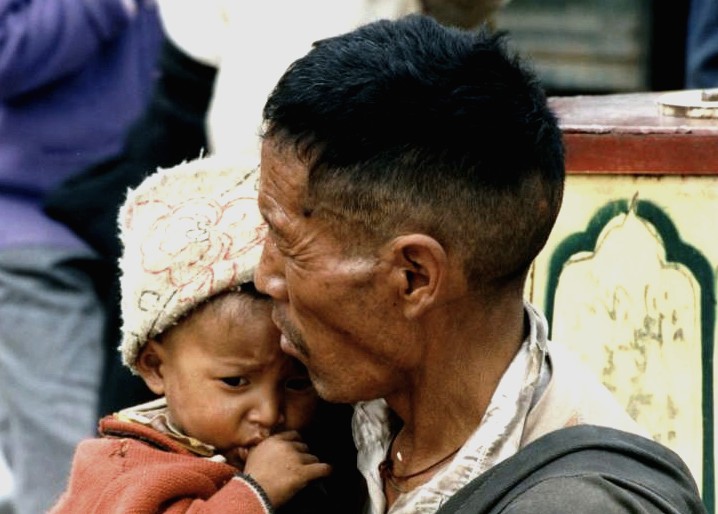 From Lhasa to Katmandu : The local bus in which I could hide myself among the Tibetans (the way I regained my passport worth the enmity of the Chinese authorities who forbade me the territorial exit for the moment) broke down three quarters of the trip, near Tingri. Furthermore, the mountain road was demolished by bad weather. I had to hire Sherpas and together we did the rest of the trip on foot. On the map, the red portion was made on foot, counting 200 km, with a crossing through the Himalayan Range.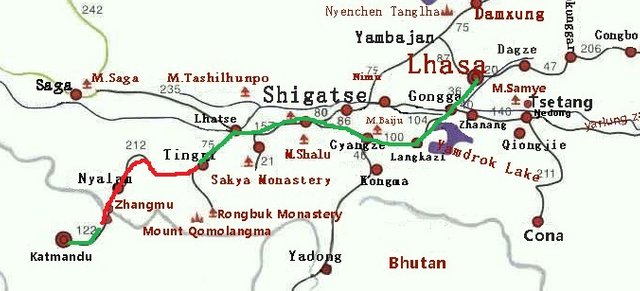 Not equipped for such a "hike", I arrived in Kathmandu in a state close to repatriation sanitary, infected and feverish. Took me a week in bed to recover and continue my trip... I still have the scars of leeches bites from this adventure.
At Katmandu, I recovered my "human form" and ready to fly back to Bangkok.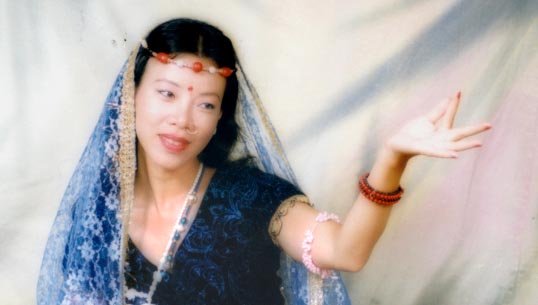 But no more readings : Here are some photographies from this long ago trip... not forgotten though.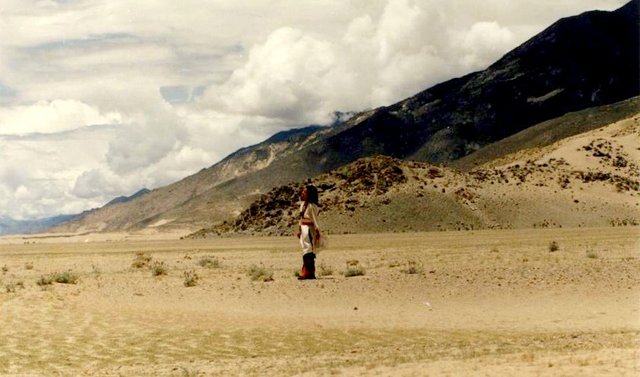 Your Tiloupsa, in the Samye's land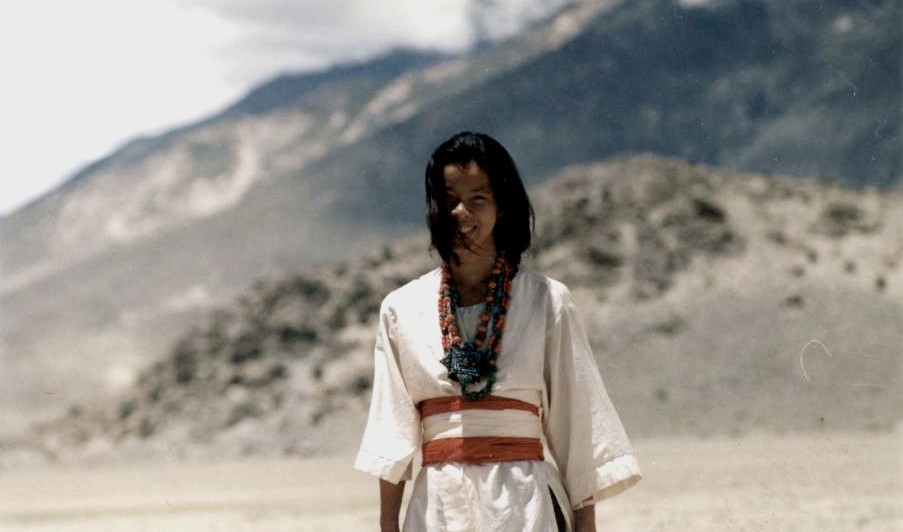 Nearer. I finally passed the night in this wild sand land, not willing to spend a night in the horrible hostel where I have been stolen my belongings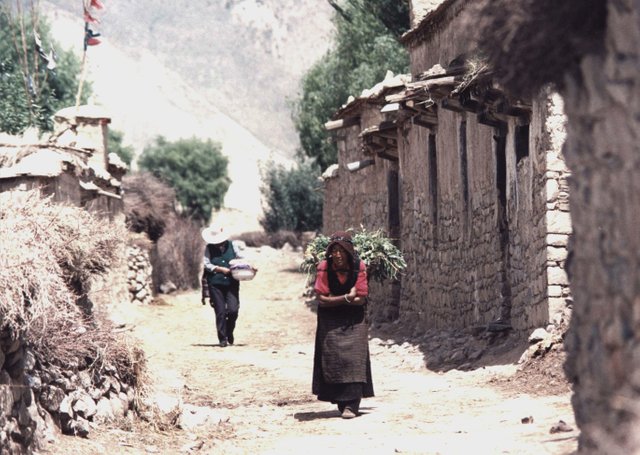 a Samye road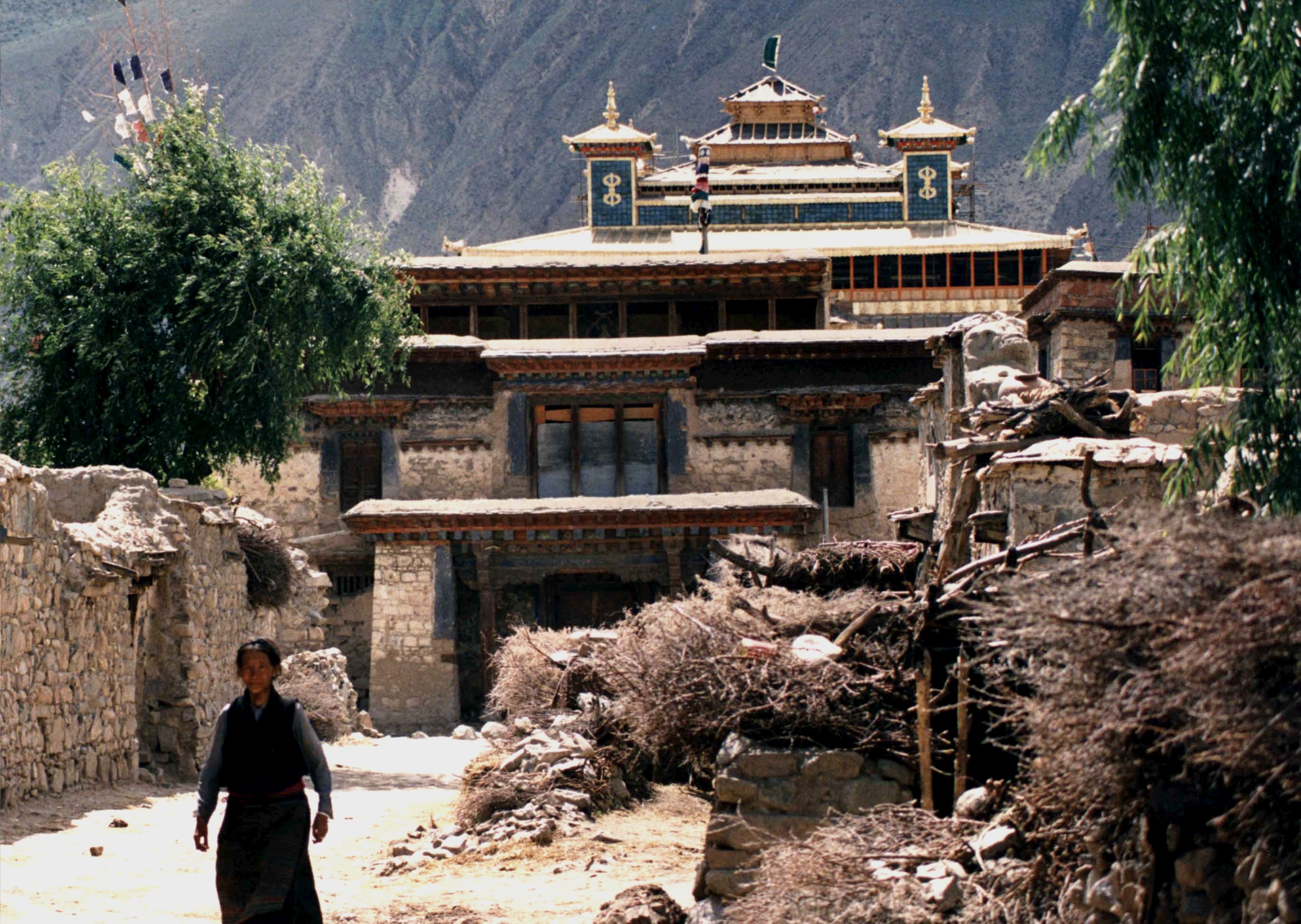 Samye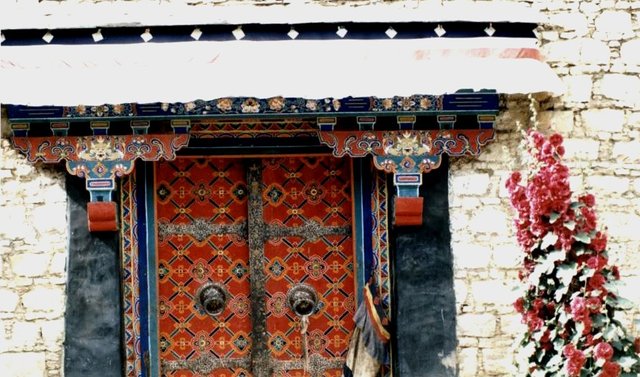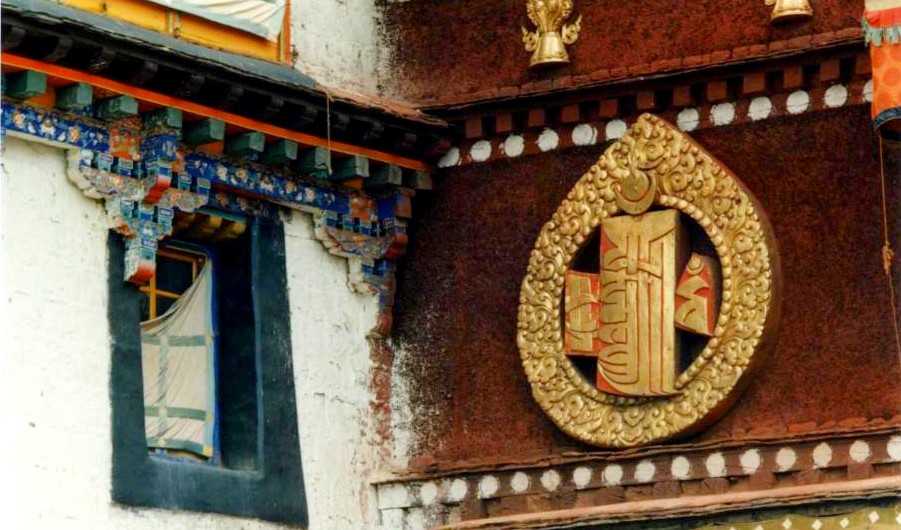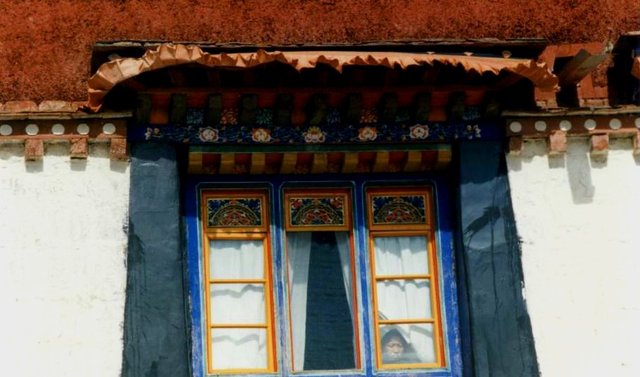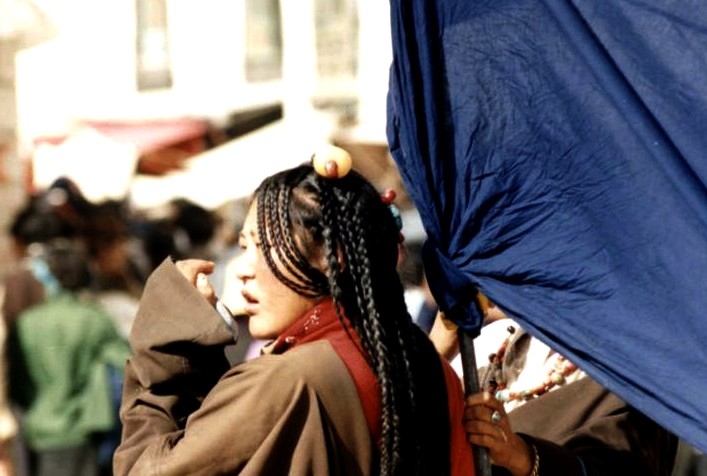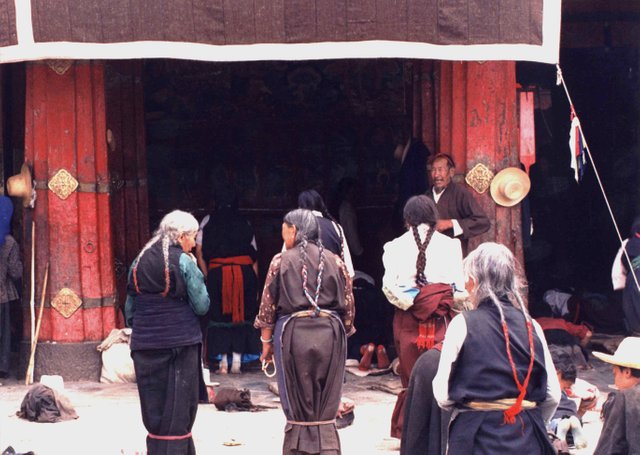 the pilgrims attach their legs so as to make reverences by lying on the ground: They thus make kilometers before arriving in Lhasa *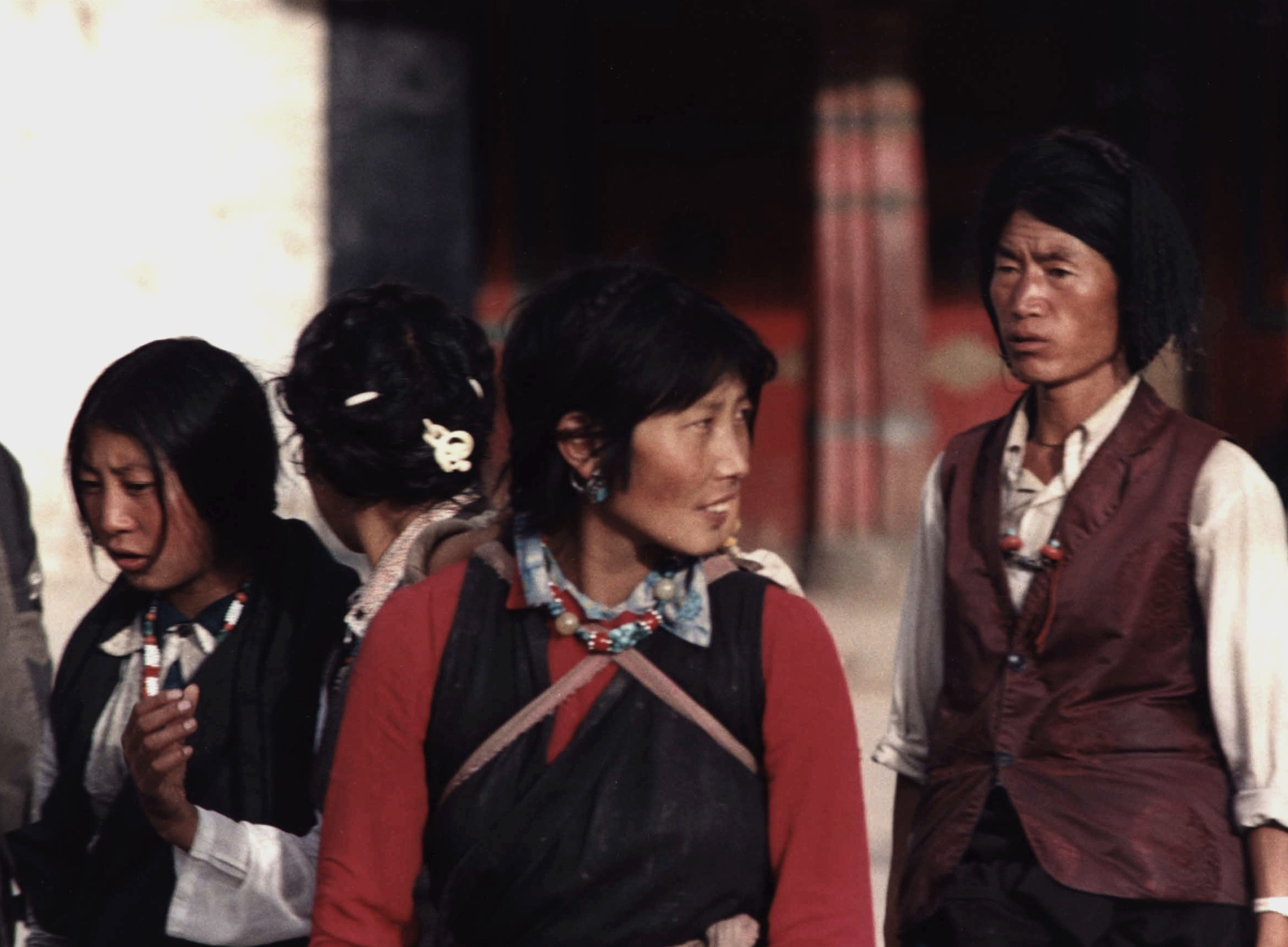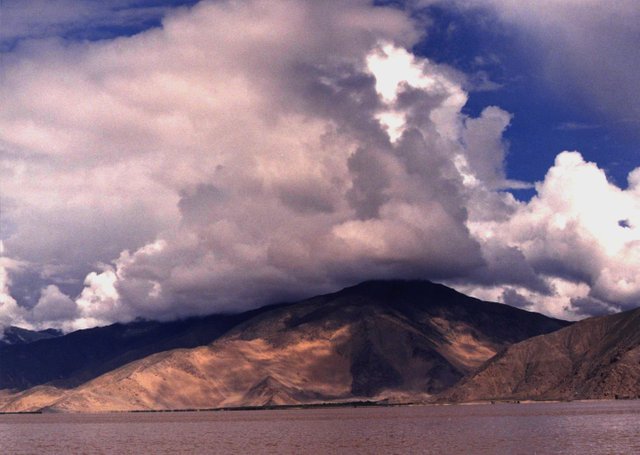 To Népal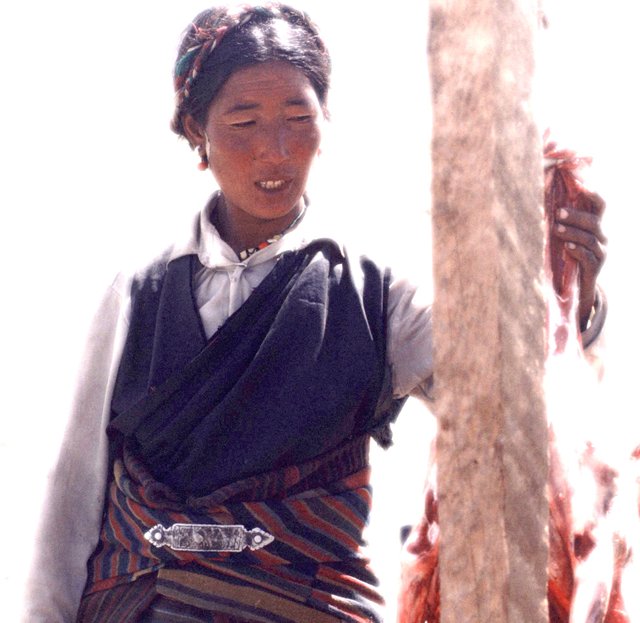 Meeting with some Tibetan nomads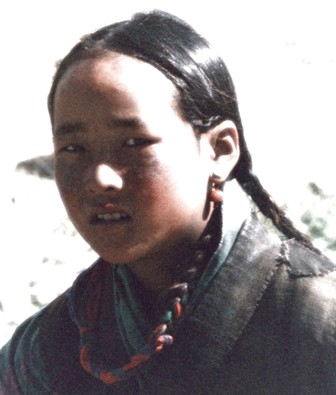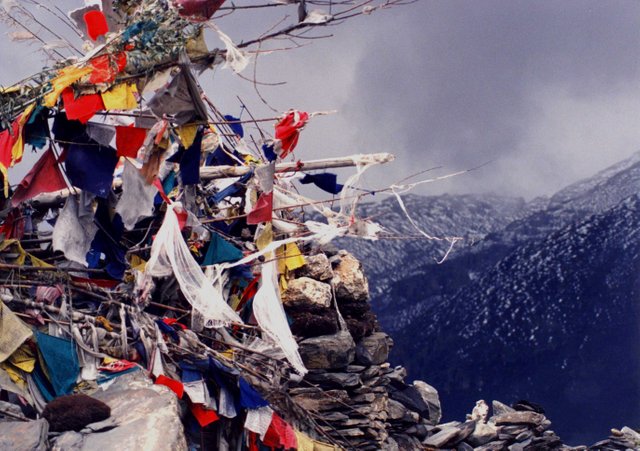 Prayers given to the wind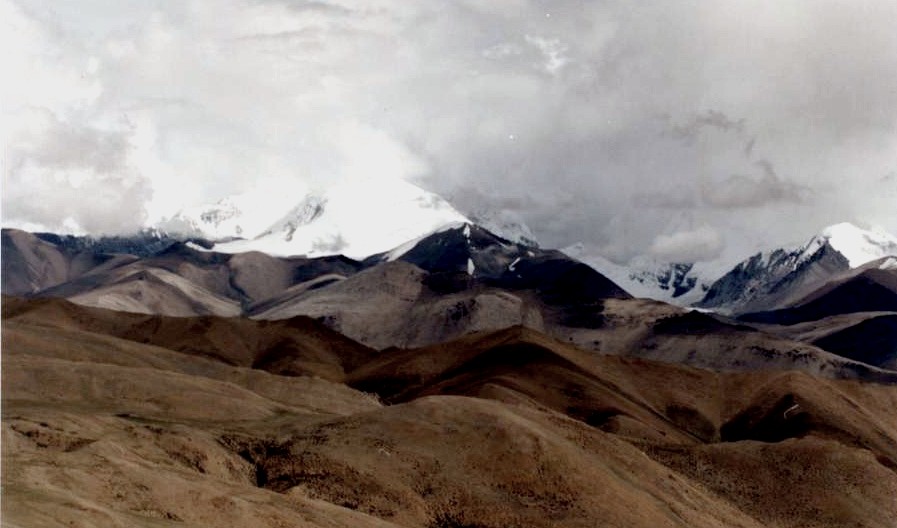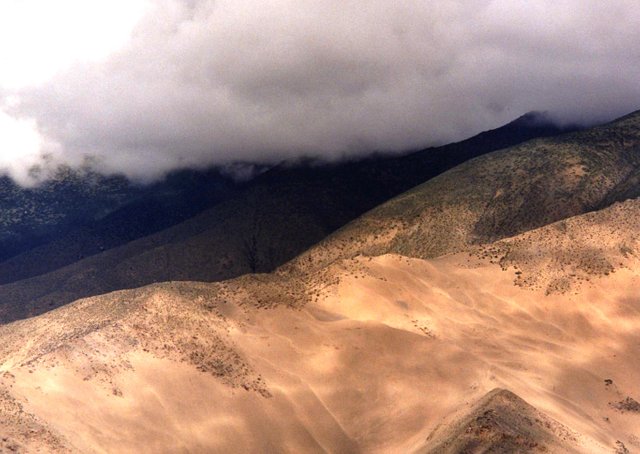 Samye sands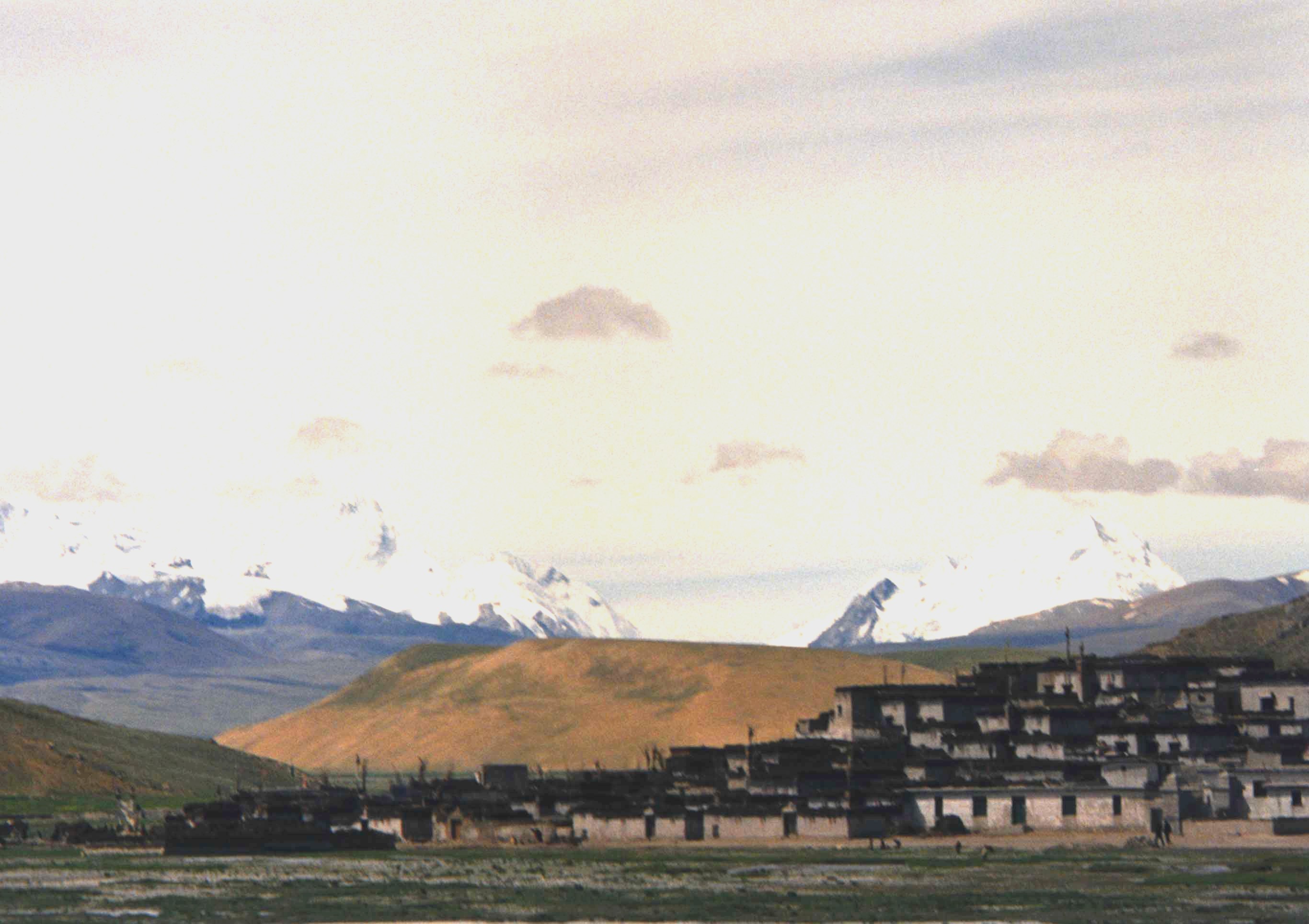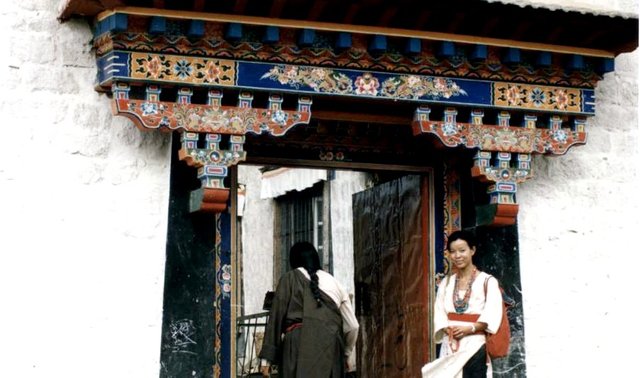 THANK YOU for travelling with me : Hope you enjoyed !