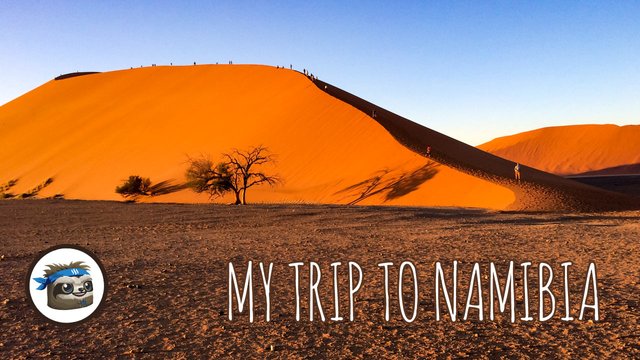 This is one of the most famous places in Namibia. Located on a 45 km road with Sesriem, more than 170 meters long, beautiful dune. We went before dawn to watch the sunrise from the very top.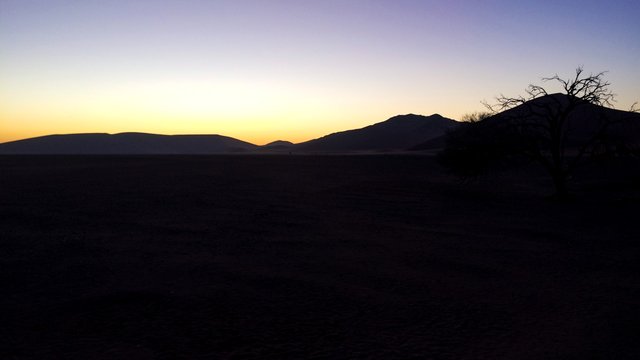 This is part of the Namib desert, an almost uninhabited area. The oldest desert in the world. Rain does not fall. It is a 1300 km long strip of sand from Kalahari. In nama language, Namib means a place where nothing exists, and so it is...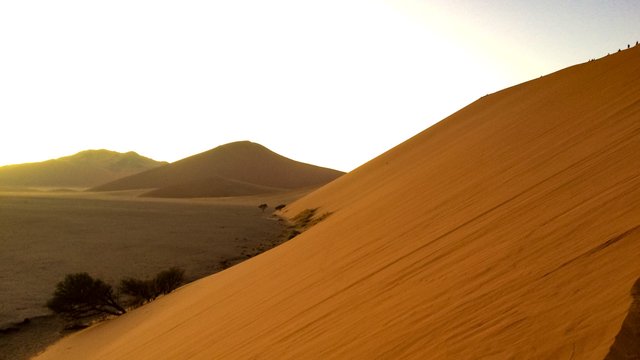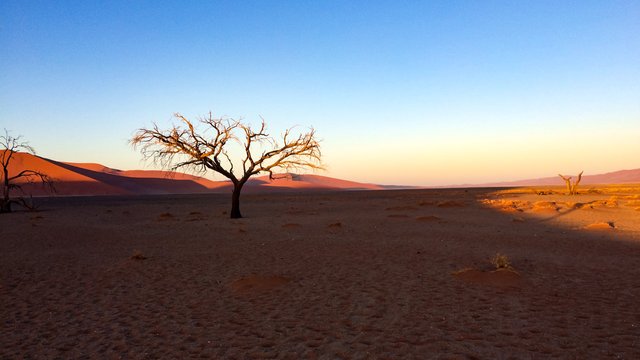 Driving among dunes in a car without a 4x4 drive is punished with a high fine. The terrain is difficult and sandy, so an ordinary car would be buried in dry sand in a moment. We wanted to get to the place before the sunrise to watch the dawn from above, standing on a dune.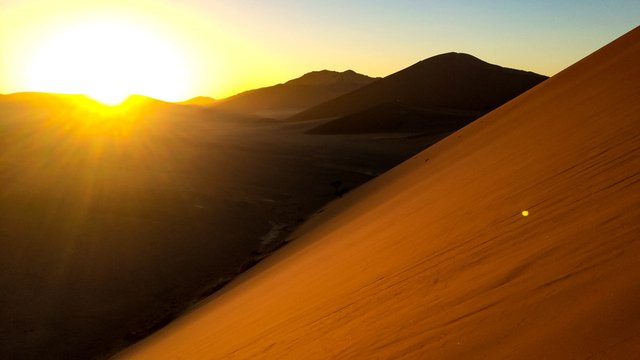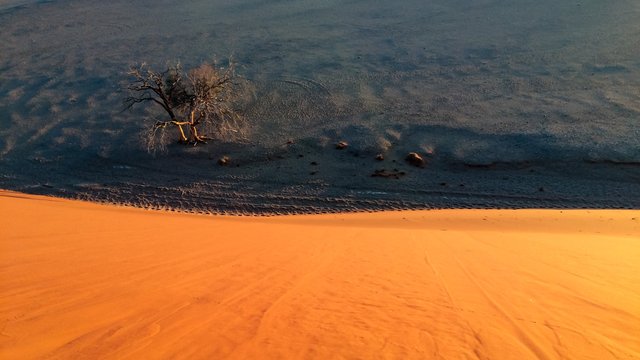 Only a few tourists were with us while climbing to the top of the dune. The heat, which grew with the first rays of sunshine and heated sand made climbing difficult, not to mention the lack of fitness... I climbed with a hard heartbeat, following the hardened footprints of previous people. When you put your foot in fresh sand, it immediately falls into the deep.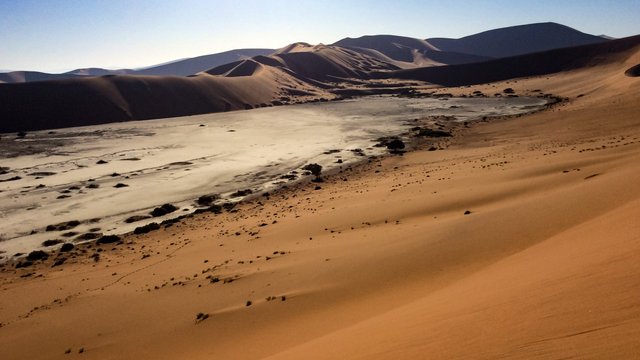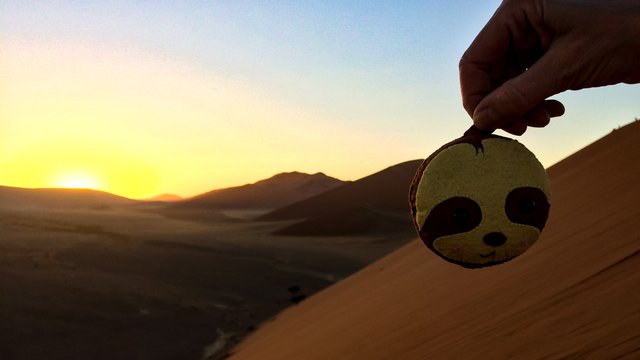 The rising sun synchronized with us. The rays of the sun accompanied each step up. Finally, the sun emerged from behind a great dune. The view on the shadows lying on the sand was amazing. On the other side of the dune, at the very bottom, we could see a dried lake and trees.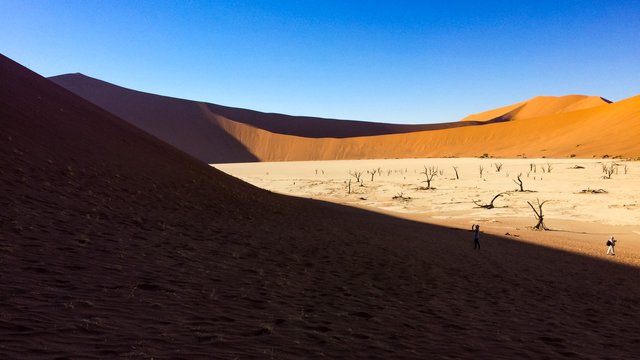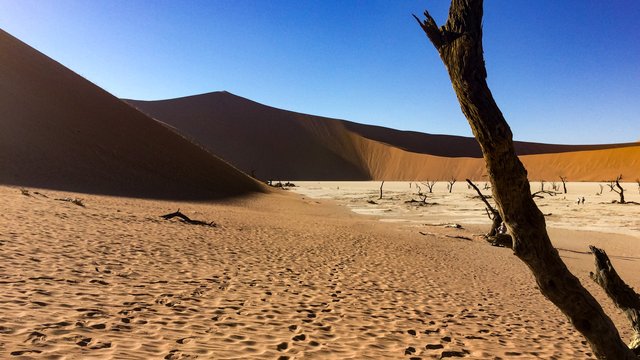 The surface was interrupted by shoe imprints. After just a few hours there will be no trace of them, and Dune 45 will return to its former appearance, millions of years ago.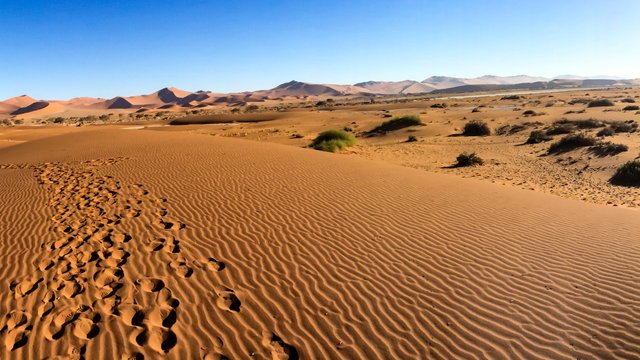 ---
Next episode:
My trip to Namibia (2): Meet the South African fur seal
---
Photos by Sloth