Travel with Tara : Auroville, Pondicherry, India!
Auroville is an experimental township in Pondicherry, India. It is the City of Dawn! It's Vision is to be a place where the needs of the spirit and the care for progress would get precedence over the satisfaction of desires and passions, the seeking for pleasures and material enjoyments.
 
I didn't even know this place existed until one of the Steemians here, @errymil, mentioned it. I was like "Auroville? Really? Is that a real place?". And that's the reason I wanted to visit!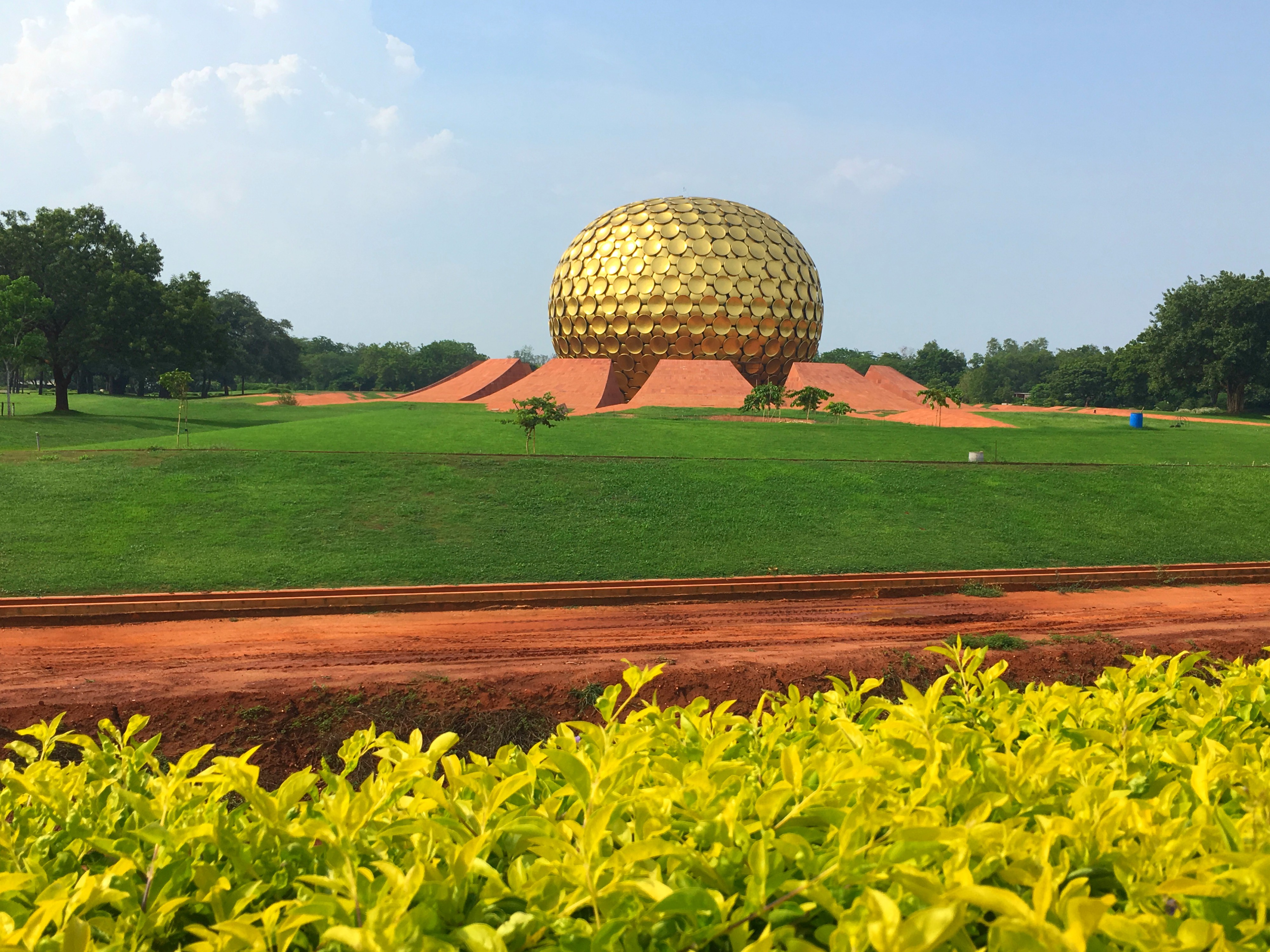 Matrimandir
As soon as we entered the visiting center at Auroville, we were greeted by a man and he politely asked us to watch a video about the place. We didn't mind watching the video, but it soon got very hot inside and we were really short of time as we had to check other places. So we walked out after 2 minutes. The man wasn't very pleased and he literally yelled at us. I mean, the whole point of Auroville is to promote peace and meditation and spirituality and what not, but we got yelled at after being in that place for not less than 5 minutes. Ahhh, humans! Moving on...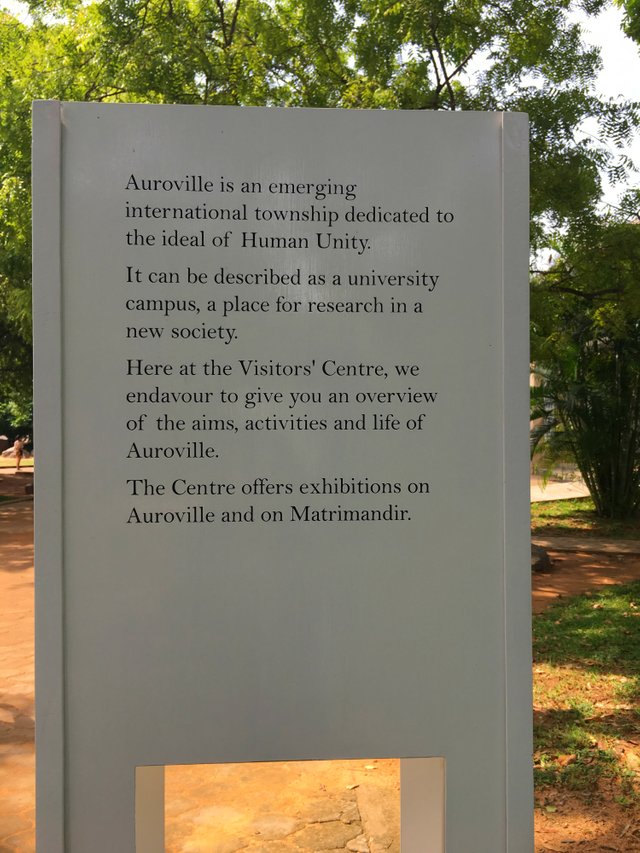 *endeavor
The first of many pedestals at Auroville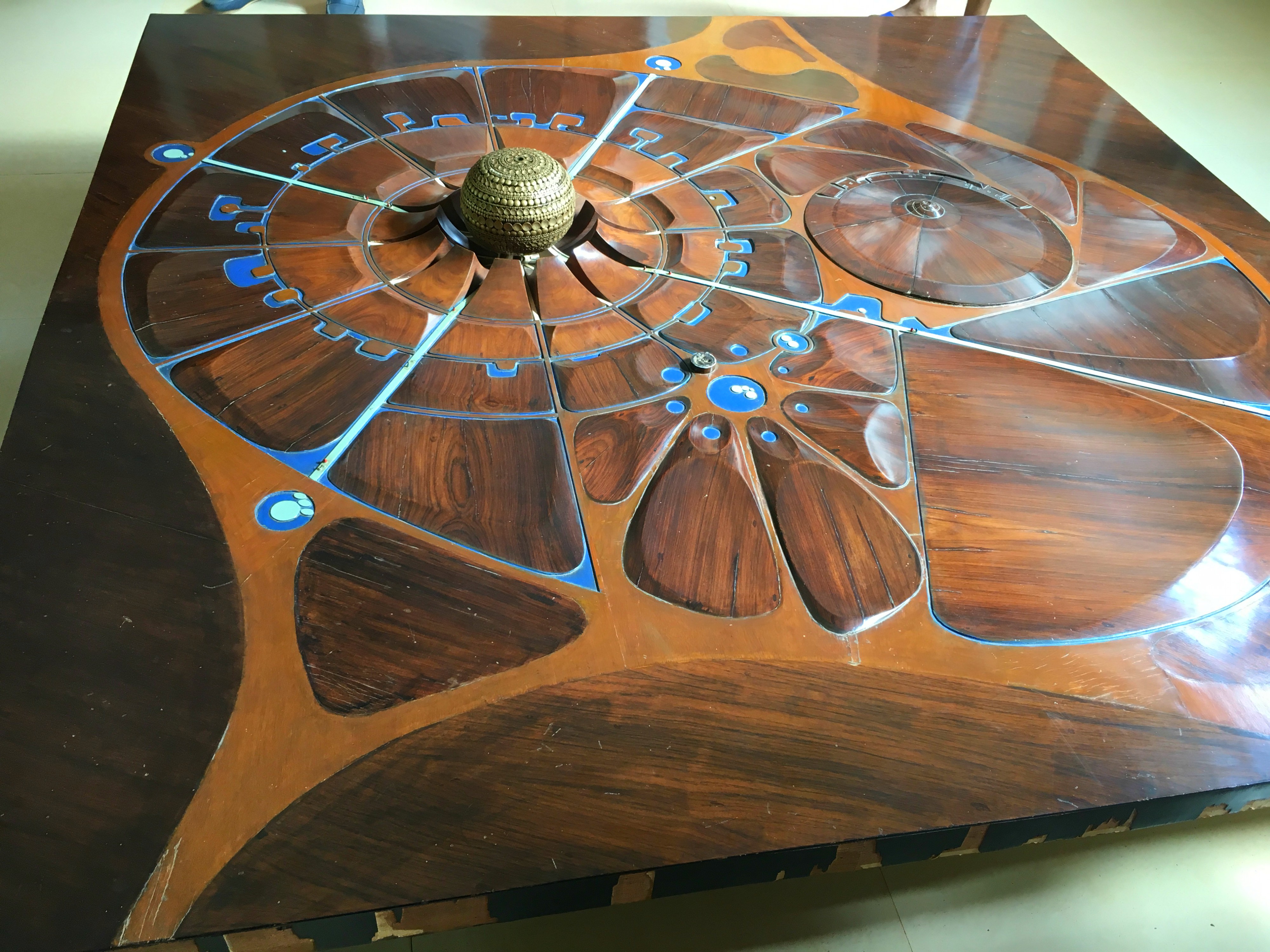 A model of Auroville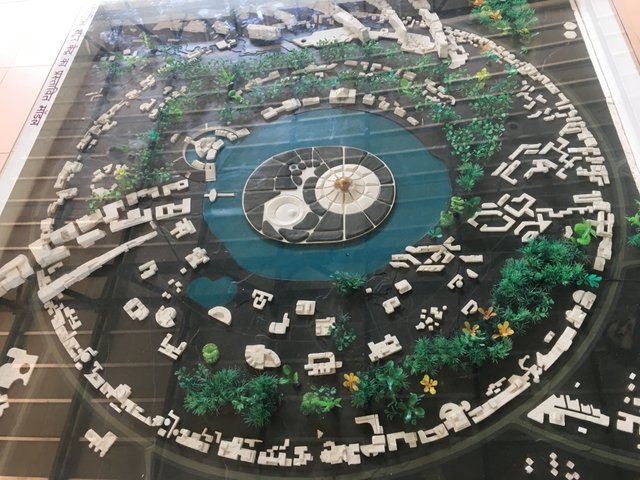 That's the model of the Death Star!
Kidding! That is another model of Auroville!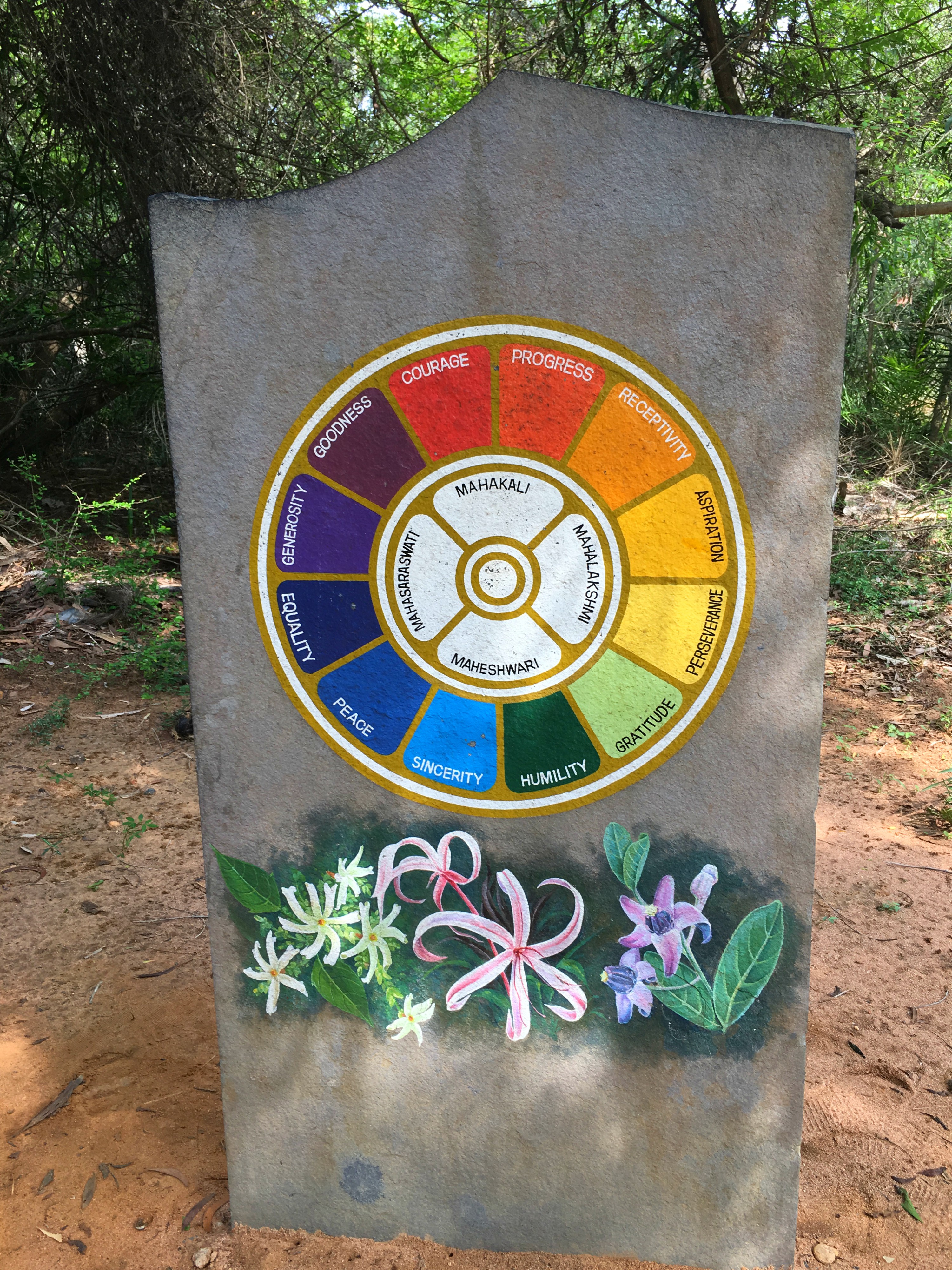 And the walk begins!
After taking the pass from the visitor's center, we headed towards the Matrimandir. It's a one kilometer trail, maybe more. The entire route has many stone pedestals with paintings of the local flora on them and some messages.
The four names in the center, Mahakali, Mahalakshmi, Maheshwari and Mahasaraswati are the names of Goddesses. I don't fully understand why they have written the names on the initial stone. I have so many questions!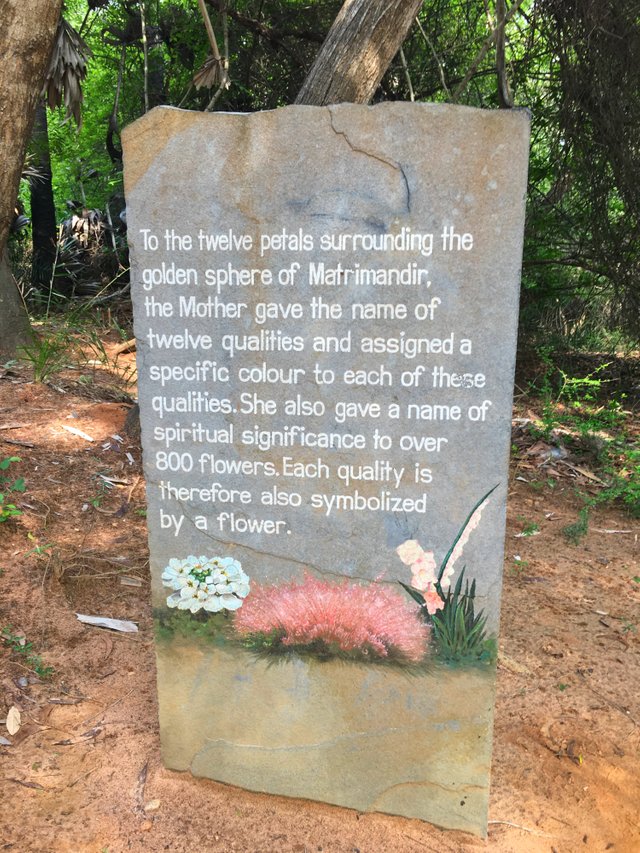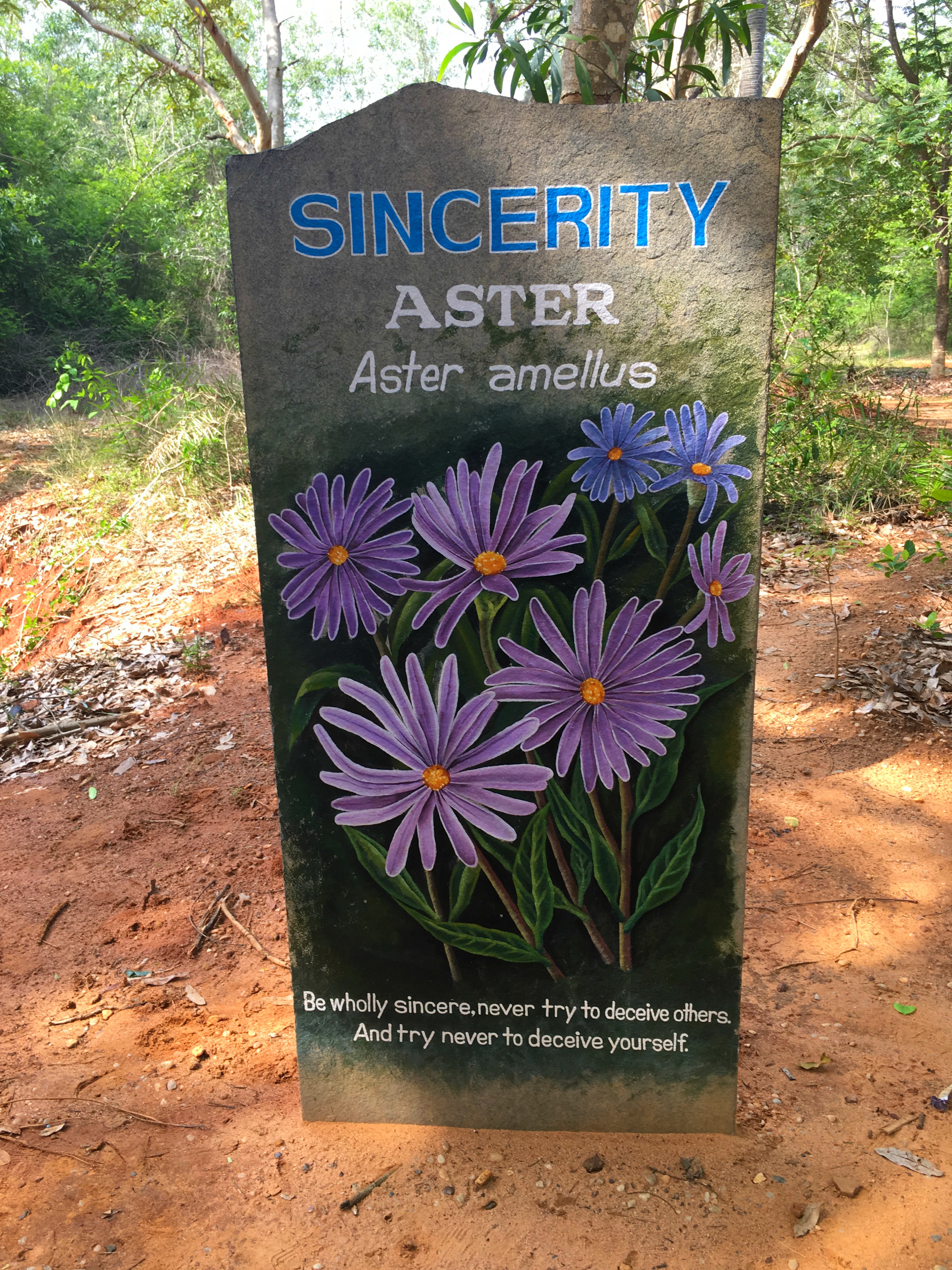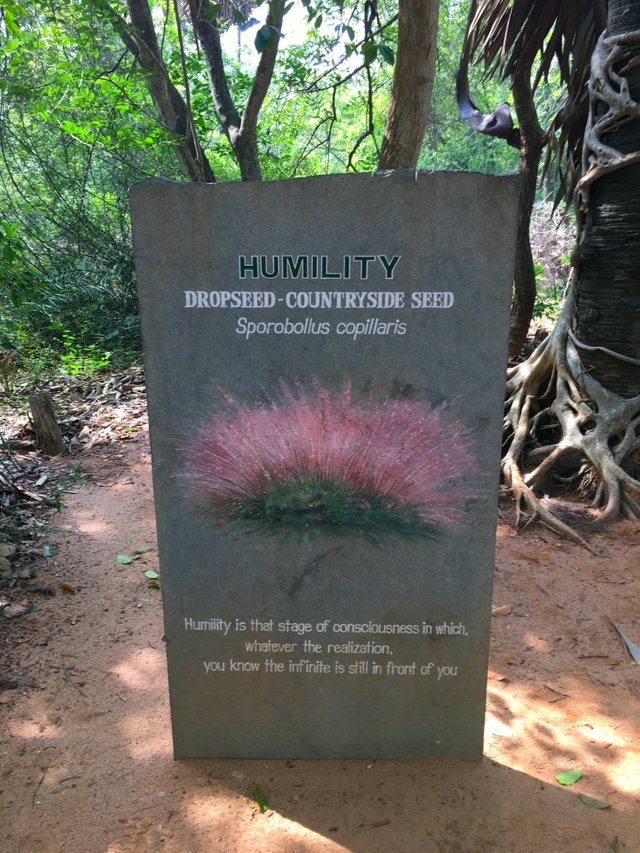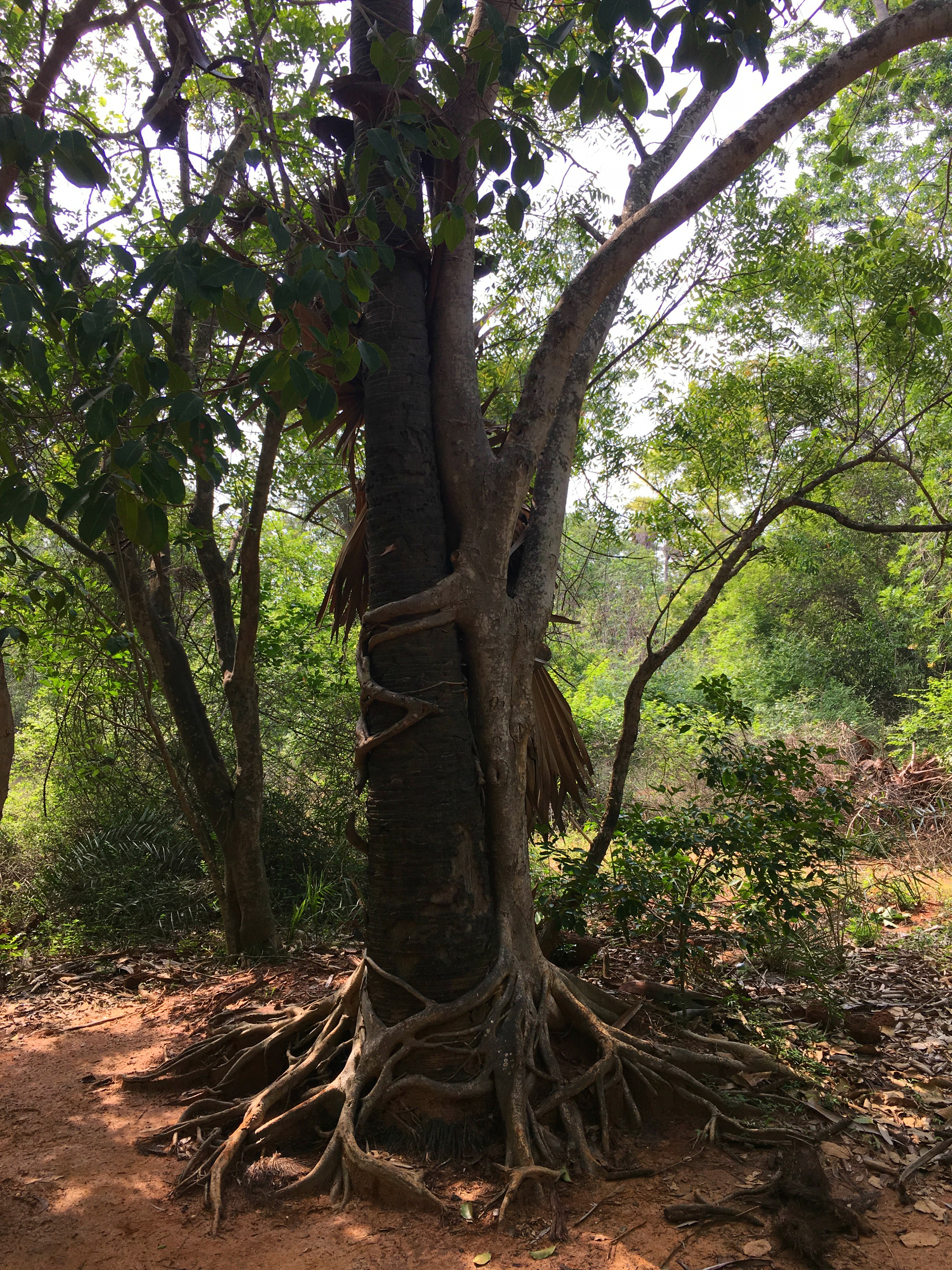 Look how the trees are hugging each other! One of the best things I have seen at Auroville!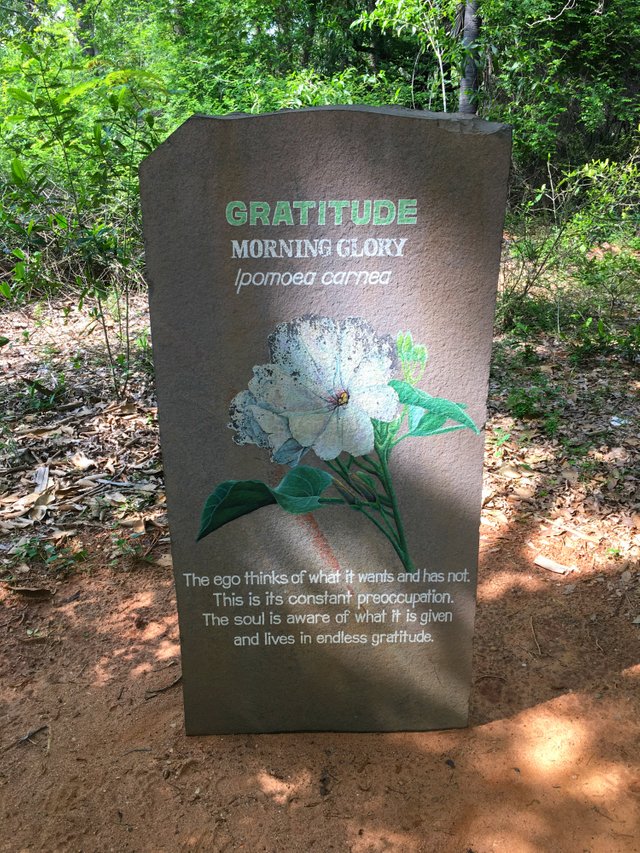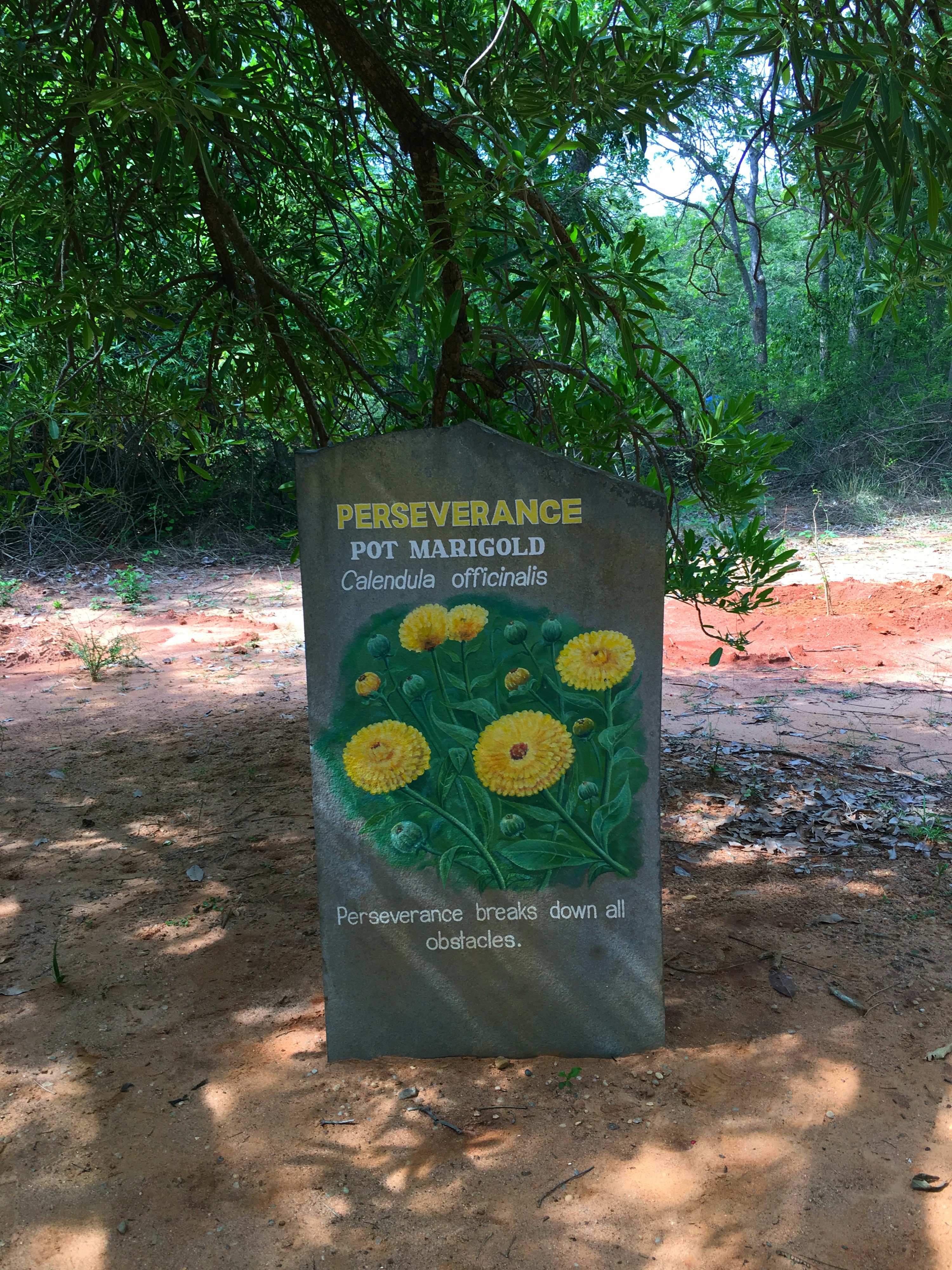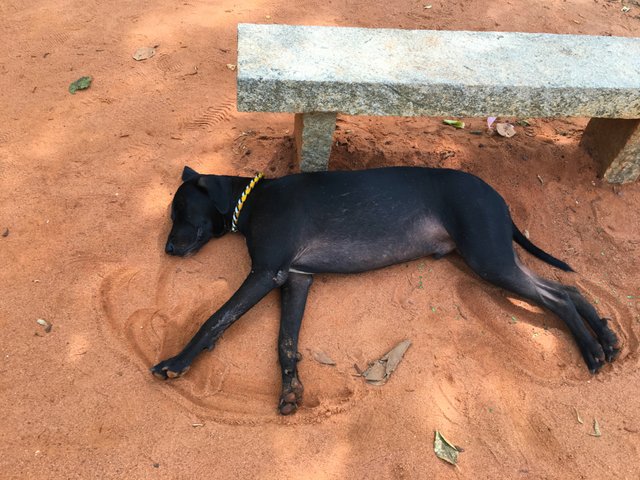 Found this little guy sleeping. He is so adorable!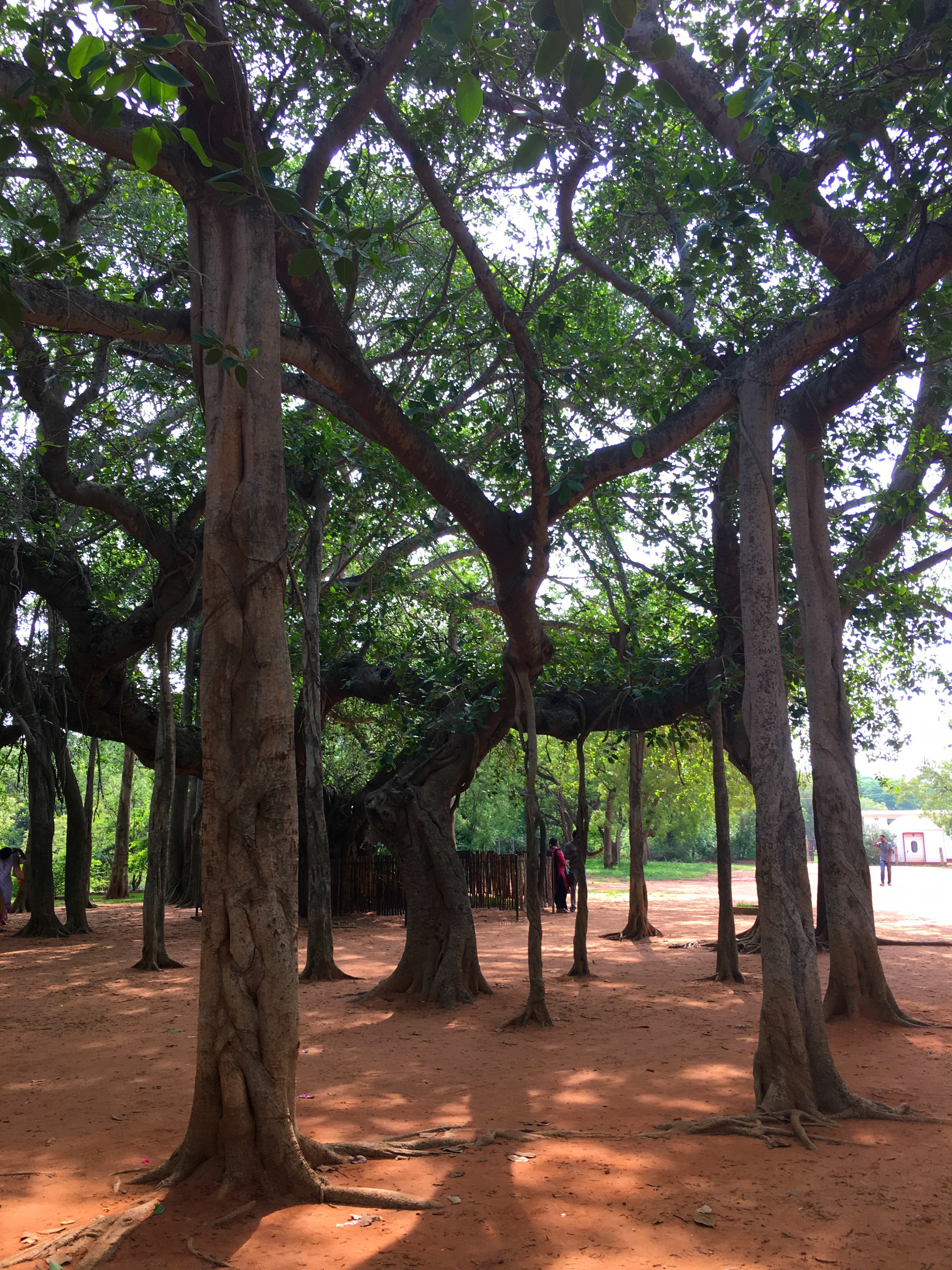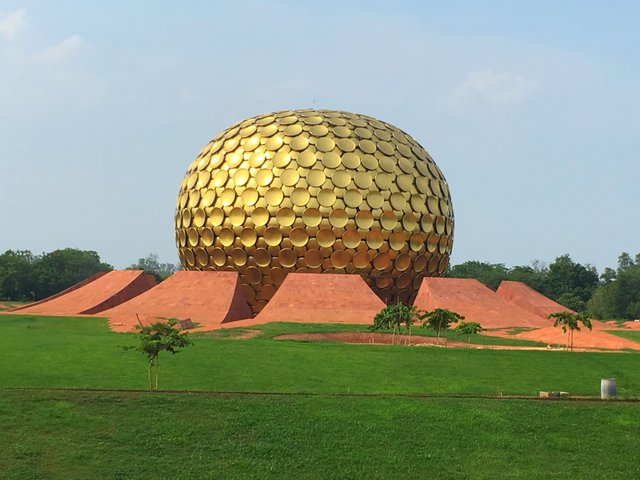 Finally, the Matrimandir!
Matrimandir, situated in a large open area called 'Peace', is supposed to be the 'Soul of the City', from where the future township will radiate outwards.
'Matrimandir' means literally 'Temple of the Mother'. We can go inside the Matrimandir, but we need to take prior permission and there are a lot of rules to be followed. This place is meant for meditation.
I would love to visit again and maybe do a spiritual trip rather than the one I had (involved quite a bit of drinking).
 
Thank you so much for reading! I post travel pics and some amateur art work. If you like my work, Please upvote, comment, resteem and follow! Steem on!