Dear Steemit Friends :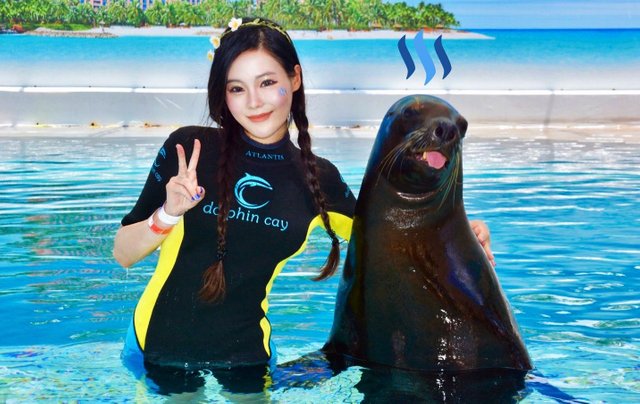 During my stay in Atlantis, I had the pleasure of visiting their very own Dolphin rescue-rehabilitation facility which happens to be one of the largest in the world. Named Dolphin Cay, the main mammals who live here are of course Dolphins, who have access to around 14-acres and 6.6 million gallons of crystal clear seawater.
Most of the dolphins at Dolphin Cay were relocated from the Marine Life Oceanarium, Mississippi after Hurricane Katrina in 2005.
Since then, they have had a very successful breeding program with 16 new dolphin births since 2007.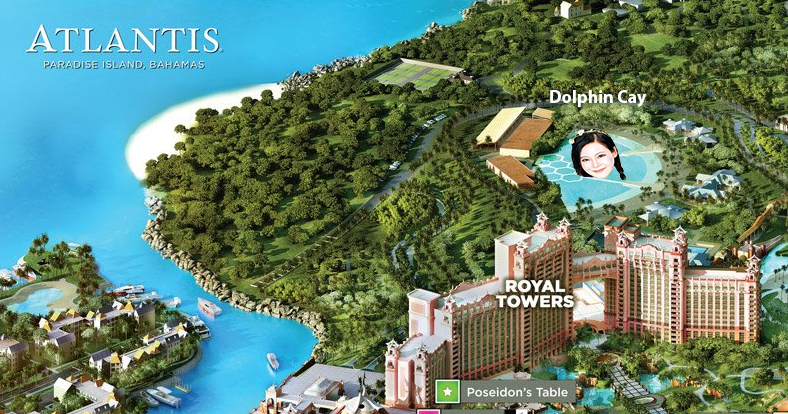 As you can see from the Map, the Dolphin Cay is just a few minutes walk from the Royal Towers but because of it's popularity, booking an experience is advisable several days in advance.
Aside from swimming with the dolphins, you can also have experiences with Sea Lions and Stingrays.
Although the Dolphins tend to steal the show here, I opted for the lesser known Sea Lions Interaction experience. Many reviews have cited the Sea Lion interaction as being the best out of the three.
I've always had a weak spot for Sea Lions, mostly because they look like the cats of the sea. You know how much I like cats right?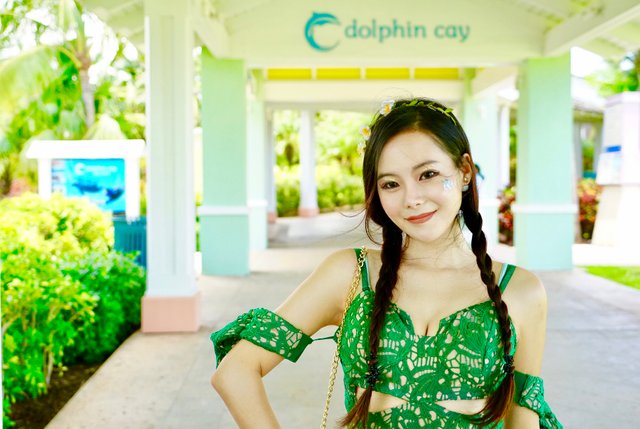 The whole resort is well connected either through in door walk ways, or these sun shaded paths.
On the way to Dolphin Cay, I saw these newts just hanging out in the sun. The size of them on the screen is roughly the actual size of these tiny reptiles!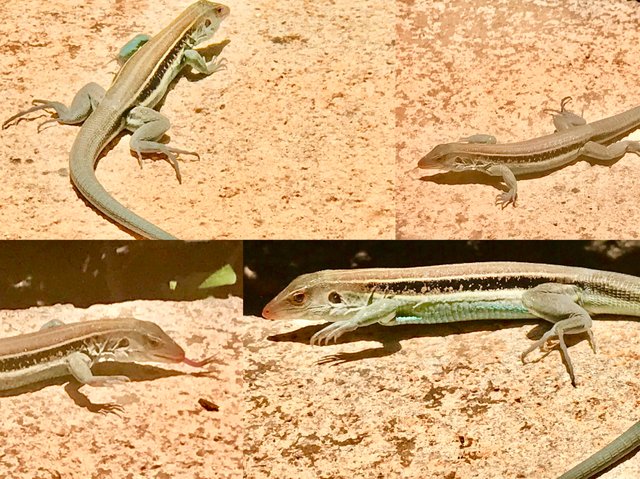 My slot was for just after lunch. By that time, the sun was already shining fiercely, just a few moments in the sun and I could feel the immense heat.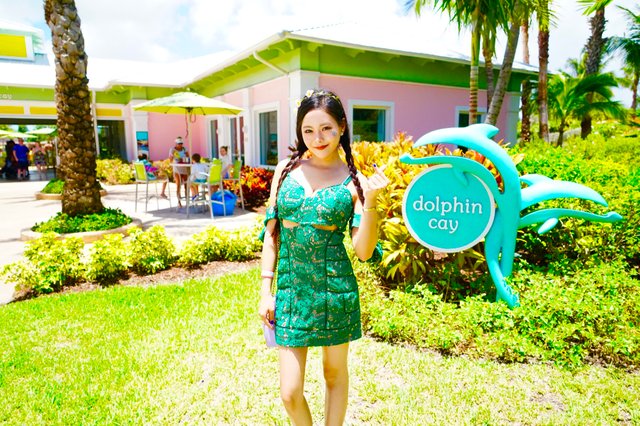 This is the main booking area. If you've already booked, then it is also the place you report to at least 15 minutes before your allocated slot.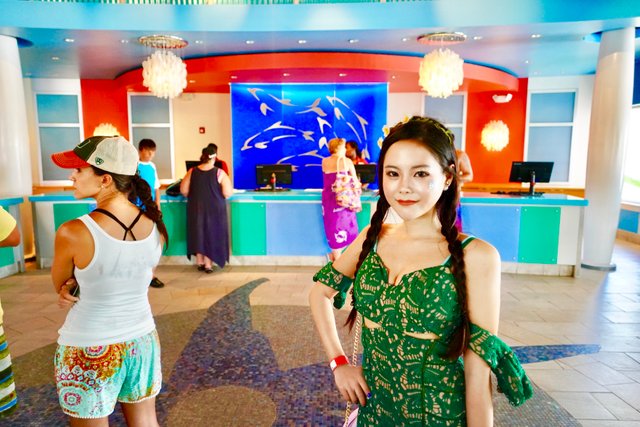 Hanging on the ceiling, they have four very appropriate life size Dolphins for decoration.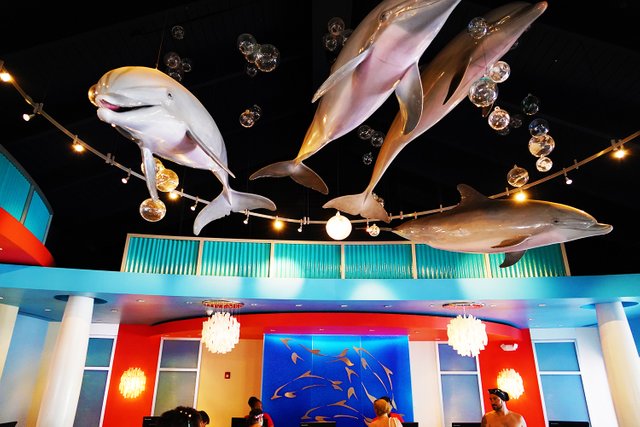 After checking in, the staff takes us to this waiting area where the rest of the group will gather.
On the way there, you can see this private beach area which is only available to people who have booked an experience.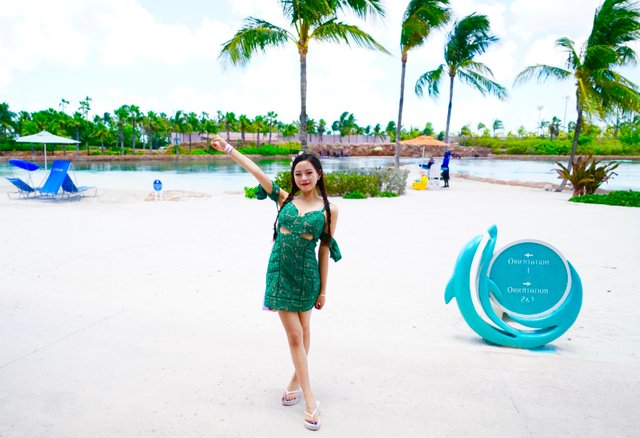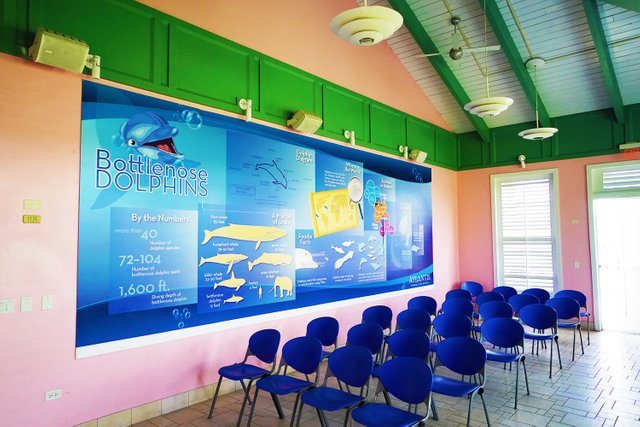 On the wall, there is some key information about the Dolphins. Strangely, there is no information about Sea Lions!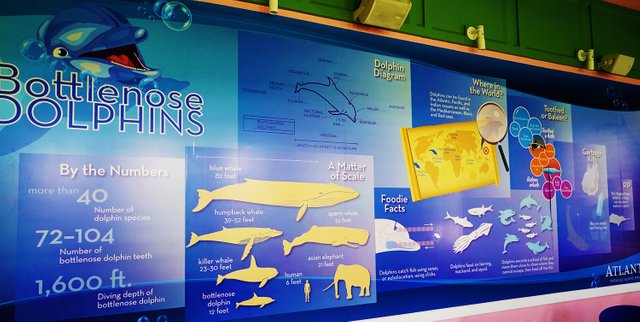 You are provided with a free locker to store all your belongings. No jewellery or electronic equipment is allowed.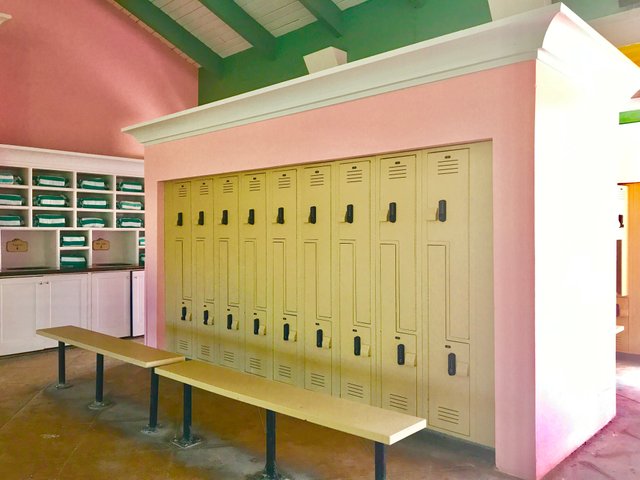 We're also required to wear a wet suit and floating vest.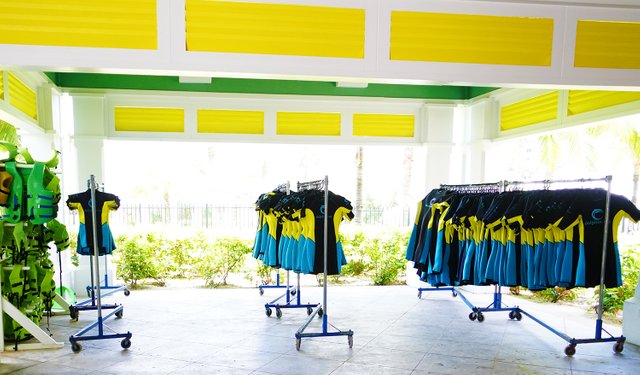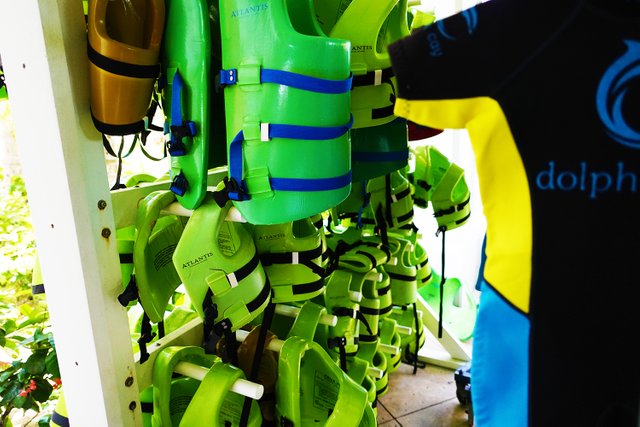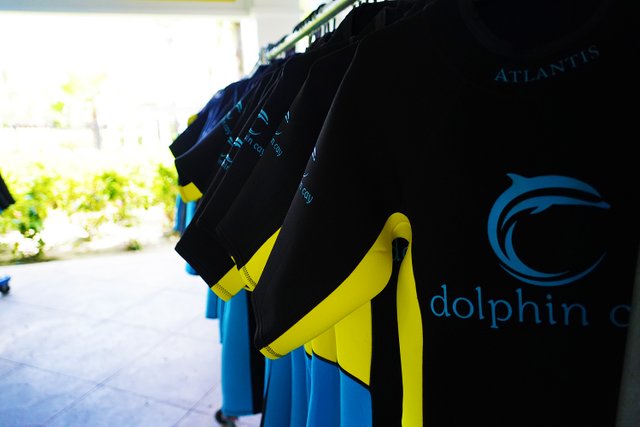 After putting the wet suit on, I'm feeling more and more like a professional trainer!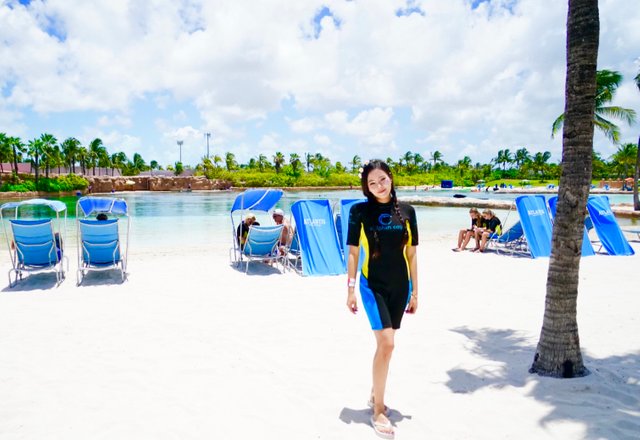 Emotions are sky high!
The Sea Lions
The group that I was in had 12 people. All very keen to meet and greet the Sea Lions. Before doing so, we were taken on a tour of their facilities.
At Dolphin Cay, they have around 90 specialist veterinarians / trainers and support staff all helping to ensure the safety, health and comfort of the animals here at all times.
I wasn't allowed to have pictures taken of the laboratory, but the trainer told us about the work they do each day to make sure their sea lions stay healthy. Frequent samples of their urine and faeces are examined to ensure they're diet is good. Another issue they pointed out was that Sea Lions have a tendency to get Cataracts as they age. This means that their vision becomes degraded if nothing is done about it.
Thankfully, their specialist veterinarians are able to give all Sea Lions who develop Cataracts the necessary surgery to save their vision.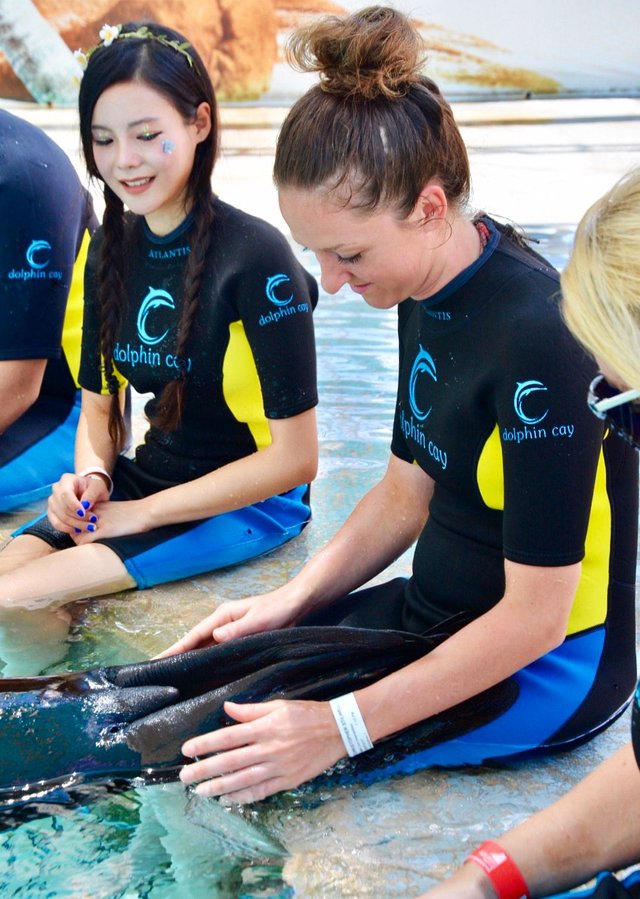 Finally, we get to meat the Sea Lion! At first we were told to sit by the pool and the Sea Lion called Carnella would swim over and let us stroke her on the back.
One important rule was not to touch the Sea Lion's head. They can react quite violently if you do.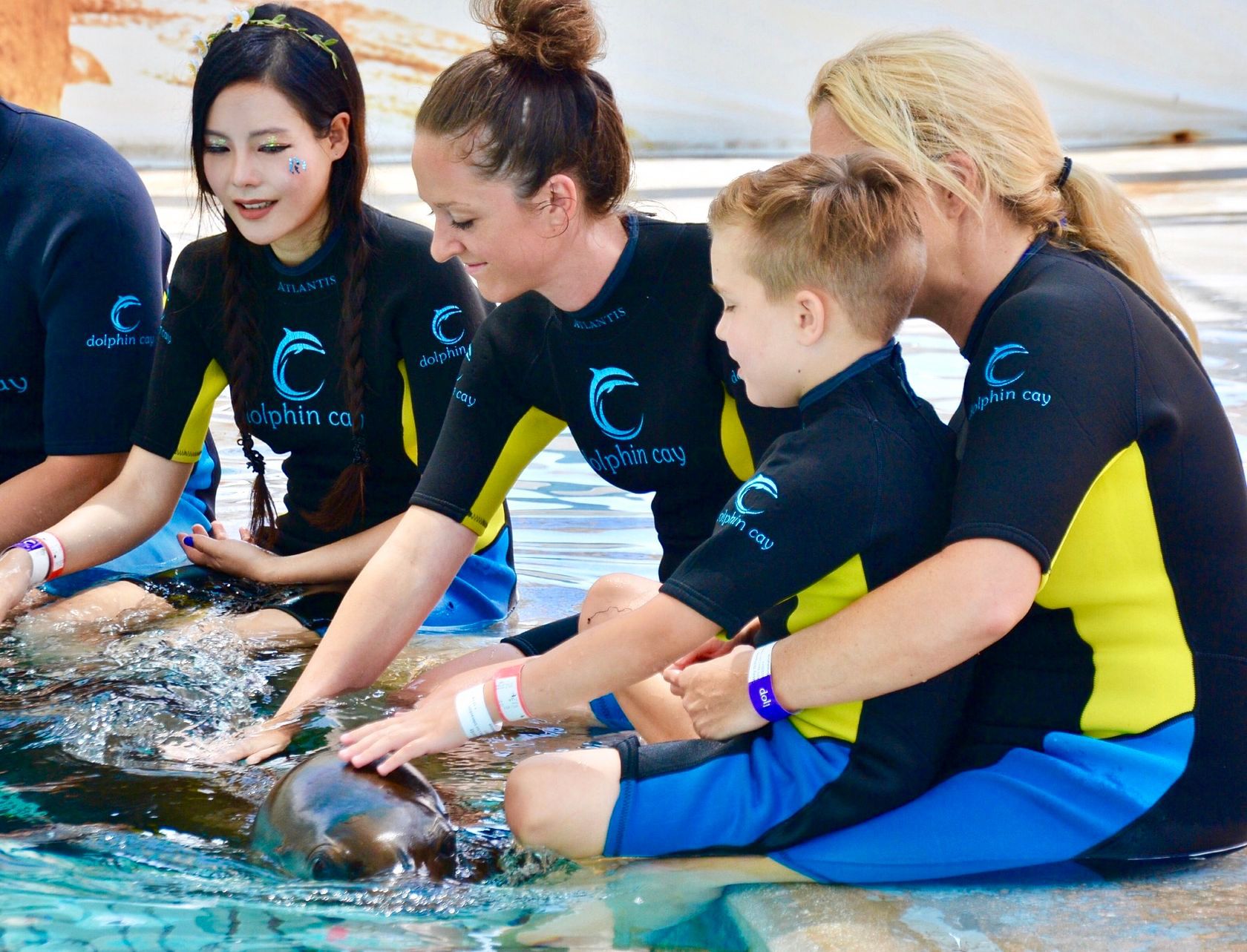 After introducing us to Carnella, she was much more relaxed and ready for us to interact with her a little more.
The trainer called us up one by one to greet Carnella. I was a little scared at first because Carnella is quite a big girl! She weighs over 300lbs!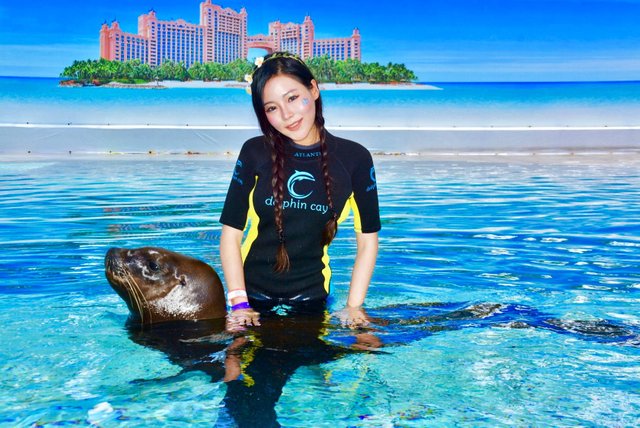 Soon enough we became good friends, and she even stood up to have a photo. Isn't she so tall!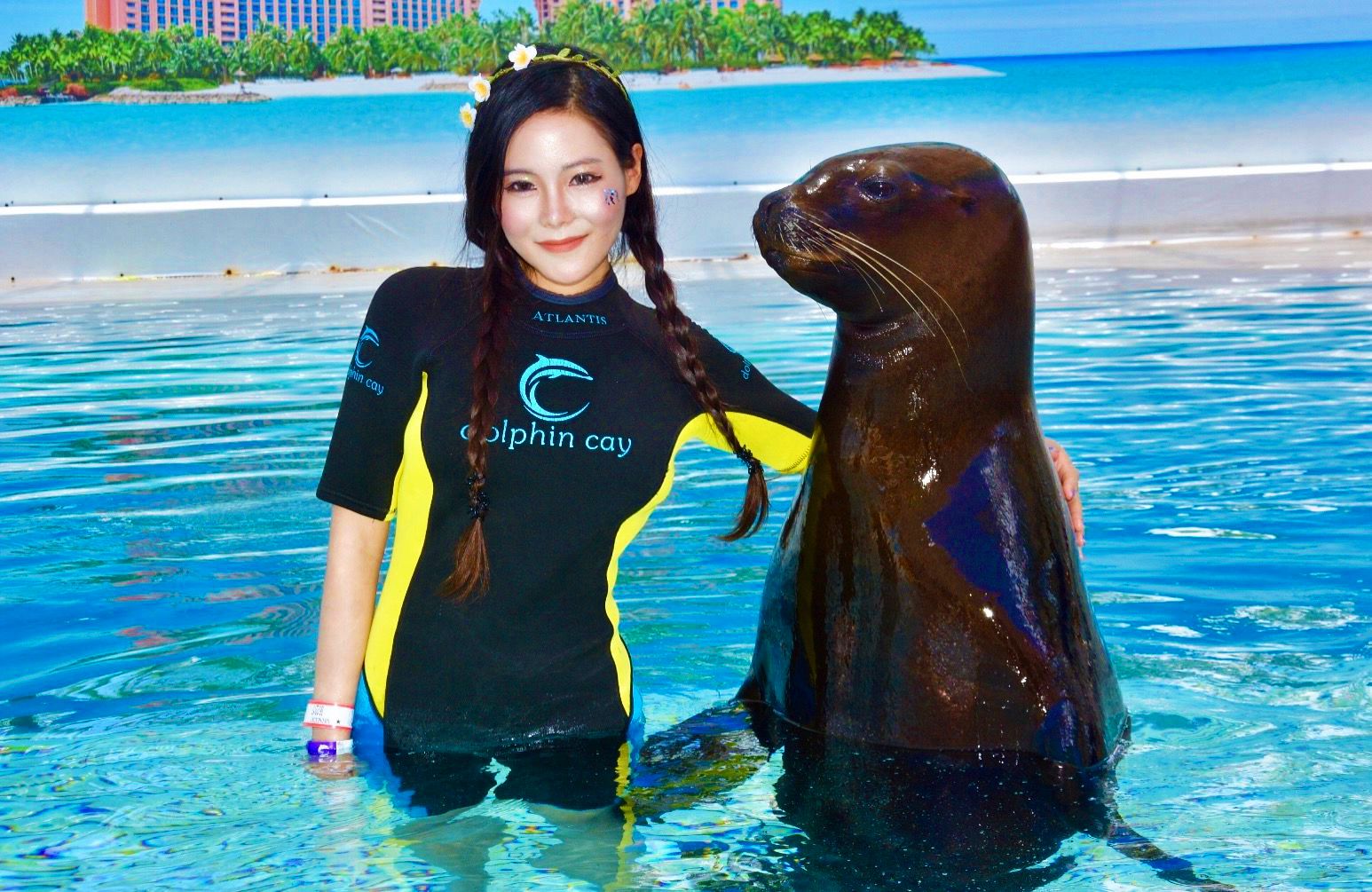 Pose and smile for the camera!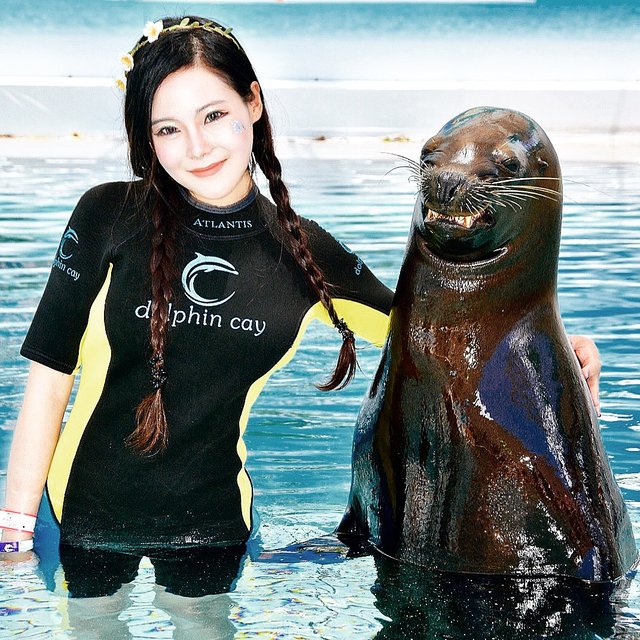 She's so cute! She even stuck her tongue out!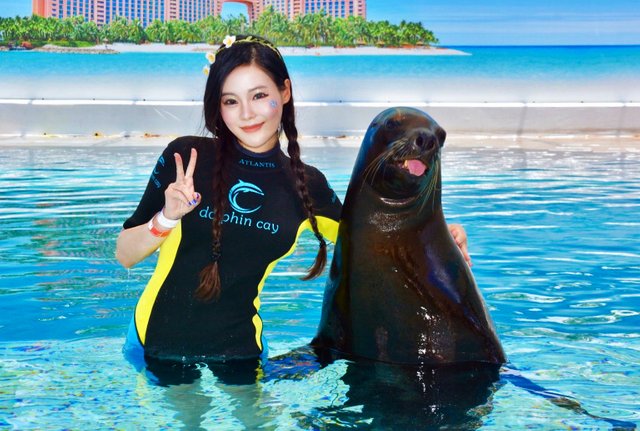 The last part of the interaction, we were welcomed into the deeper part of the pool where we were introduced to another Sea Lion from North America.
The trainer told us that when they train the Sea Lions, they like to use positive reinforcement in the form of little treats each time they attempt to perform a trick.
I was given the opportunity feed a sea lion a fish for being so friendly with me!
Did you know, that Sea Lions can eat 10% of their body weight in fish every single day!?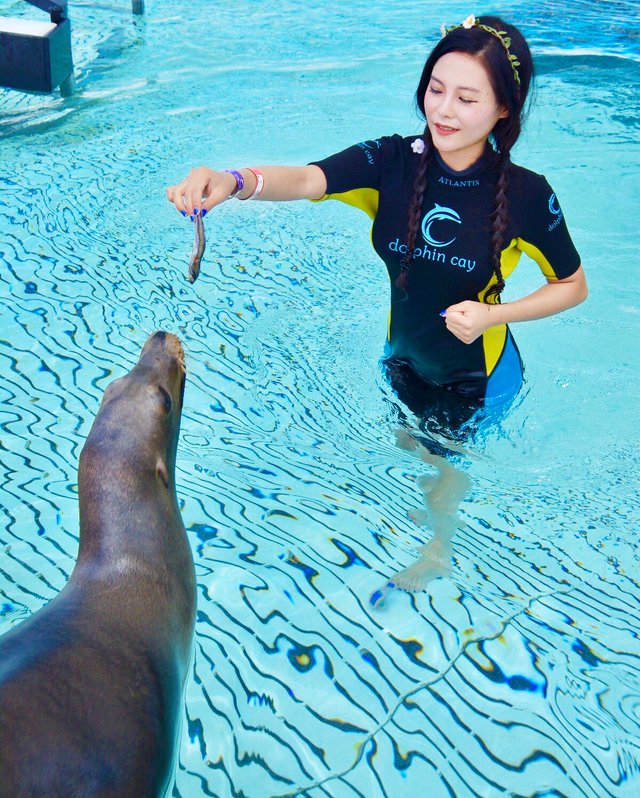 Lastly, we were given the chance to swim with the Sea Lion in the deep end!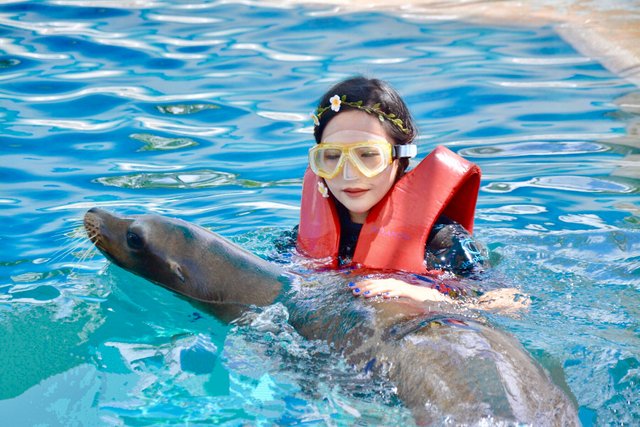 And that wraps up my Sea Lion experience at Dolphin Cay, Atlantis, Bahamas!
I must say, it was a very enriching experience. Not only did I have the pleasure of meeting, and playing with two gorgeous Sea Lions, I also learned a lot of interesting things about them I never knew before!
Lots of people say Sea Lions are like the dogs of the sea, but I disagree! They are called Sea lions for a reason!
As always, I really appreciate your up-vote if you liked my post, a follow if you wish to stay up to date with my activities, and a comment to let me know what you think!
---
今天我想带大家去体验一下非比寻常和水下猫咪的约会。听到这里,你会不会有些疑惑,水下的猫咪?其实呢,我今天想带大家和长胡子的海狮小姐们约个会。巴哈马拿骚的亚特兰蒂斯酒店给游客们提供了很多活动项目,例如浮浅去看亚特兰蒂斯废墟的遗址以及各式各样的海洋生物,喂黄貂鱼,和海豚,海狮游泳等等,虽然这些项目都要自费,但是还是吸引了我,毕竟接触这些可爱的海洋动物将会是永生难忘的经历。
下面这张是亚特兰蒂斯的地图,画面上我的头像就是我们今天要去探索的地方,海豚湾。关于亚特兰蒂斯海豚湾的由来还有一个小故事。之前在美国密西西比有一个海洋馆,后来密西西比起了大龙卷风,整个洲房屋,建筑各种设施都遭受严重的破坏,海洋馆也损失惨重。后来人们就想办法把海洋馆里的海豚迁移到了亚特兰蒂斯,所以也就有了海豚湾这片地方。这里是海洋动物的天堂,很久之前,我就听说这里可以和海洋动物一起游泳玩耍。对于我来说,这是非常难得的机会,因为我之前见到海豚海狮都是在海洋馆里,很少有地方会提供给游客们近距离接触他们的机会。今天,我选择去和海狮约个会,也许是因为它们长着像猫咪一样的卖萌神器——白胡子。约会海狮,需要提前一天和海豚湾的工作人员预约。第二天我怀着无比激动心情来到了海豚湾,一走进门,就看到很多漂亮的海豚装饰在屋顶,我很喜欢背景墙非常抽象的海豚绘画。在这里排队等候与海豹见面的活动。在门口还看到了漂亮的小型蜥蜴,他们身体的皮肤颜色好鲜艳。工作人员带我们去了等候室,里面粉色配绿色的墙,像到了童话世界。墙上贴着关于海豚的知识。我们的活动将要开始,工作人员带我们去换衣间,根据我们的size选择潜水服。我非常喜欢亚特兰蒂斯的潜水服,黄黑的配色非常亮丽。
接下来大家一起和我去找海狮小姐们约会吧。我相信很多人和我一样,刚开始不太了解海狮和海豹的区别。其实海狮和海豹都长着一张酷似猫咪的脸,不过海狮拥有一对突出的耳朵,但是海豹没有。而它们之间最大的区别是,海狮拥有可以行走的后脚,所以在陆地上他们可以欢快的跳舞。但是海豹的后脚已经完全退化,所以只能在陆地上爬行,或者叫蠕动。首先工作人员带我们去参观了他们的实验室。实验人员每天会通过仪器检测海狮的粪便和尿,以判断它们的身体是否健康。海狮年龄大的时候,视力会变差,经常会引发白内障,但是实验人员会通过手术治疗它们的眼睛,恢复它们的视力。看到人类通过各种方法帮助这些海洋生物活的更好,真的好欣慰呢。接下来就要到激动人心和海狮亲密接触的时刻啦。
我们来到没有阳光直接照射的水边坐下,因为阴暗的光线有助于保护海狮的视力,很快一只名叫Carnella,来自南美洲的女孩。海狮的性格和海豚很不一样,海豚不会表达自己的喜怒哀乐,因为它们天生自带微笑的嘴角,所以人们经常会误以为海豚永远微笑看世界。但是海狮非常有个性,它们很喜欢表达自己的心情。比如Carnella一见到我,就欢快的游过来,脸贴在我的手背蹭一蹭,好像猫的举动。和海狮亲密接触的时候要非常小心,尽量不要摸它们的头和脸部,那都是它们最敏感的地方。和海狮照相的时候,它一会吐舌头,一会搞笑的露出牙齿,样子超级滑稽。我第一次触碰它身体的时候,感到惊讶,因为它的毛发很粗很硬,不是我想象的所有海底生物都拥有光滑的皮肤,它的脚趾甲硬硬的,尾巴特别灵活。喂它小鱼的时候,它好乖巧的用嘴接过食物,样子太可爱了。最后我和海狮欢快的在水里游泳,它不时用尾巴和身体碰我,好像在和朋友打闹。这一次接触了海狮,更让我爱上了这样一个乐观开朗的小生物。希望大家喜欢我和海狮的约会,之后还有更多有趣的巴哈马故事想要和大家分享。