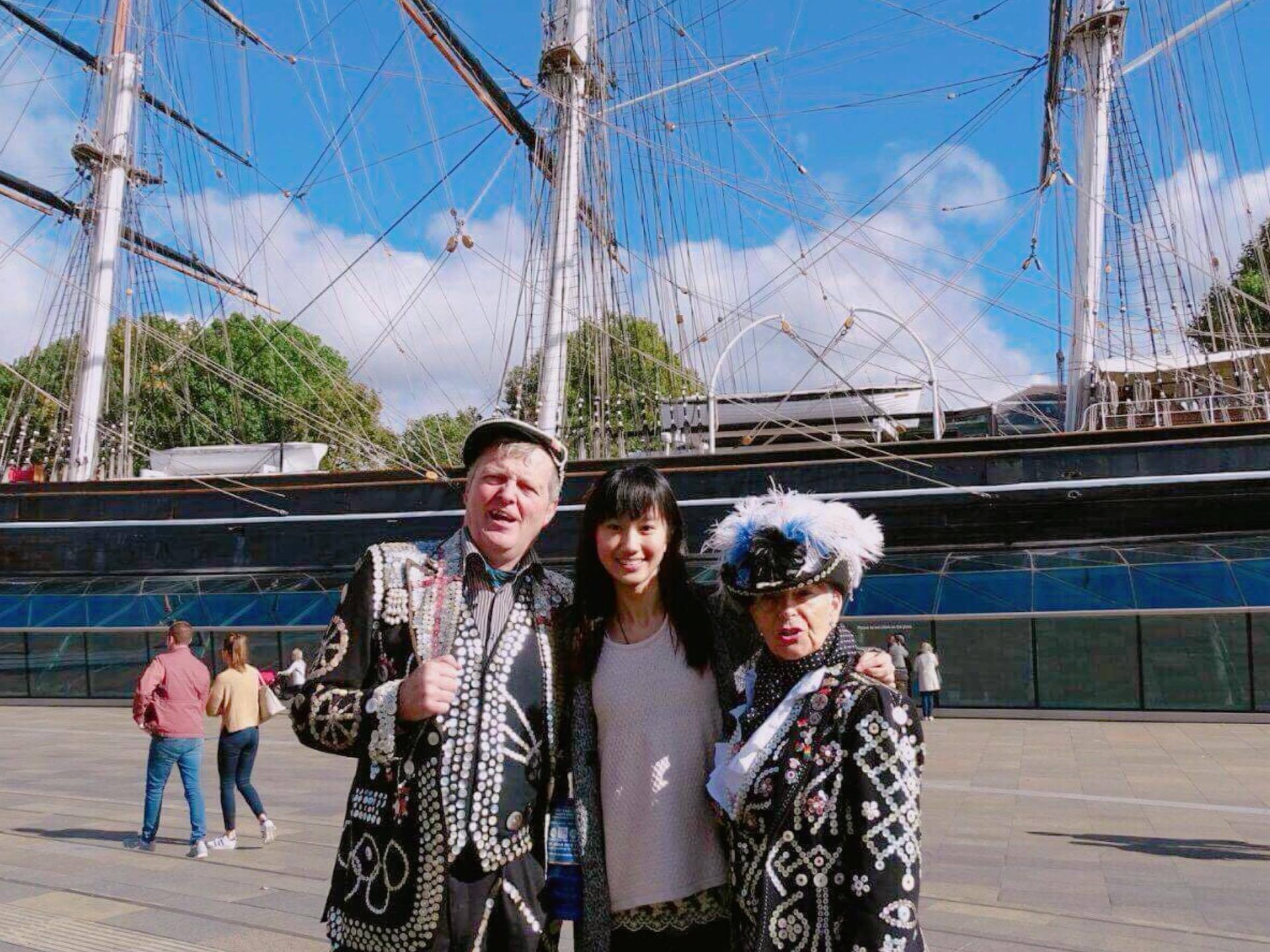 Hi my Steemit friends!! I'm Susan! Hope you're doing great! Last time I shared my travel experience in King's Cross. You can see how amazing London is!! This time, I'd like to share my experience in Greenwich. Thank you for your support❤️
親愛的Steemit朋友們大家好!我是Susan哦! 很久沒見啦!上次我跟大家分享了我在國王十字的美好時光。相信大家都感受到倫敦的魅力了!今天,我想跟大家分享的是我在格林尼治的經歷。感謝大家的支持哦❤️
---
1. Royal Observatory Greenwich 格林尼治皇家天文台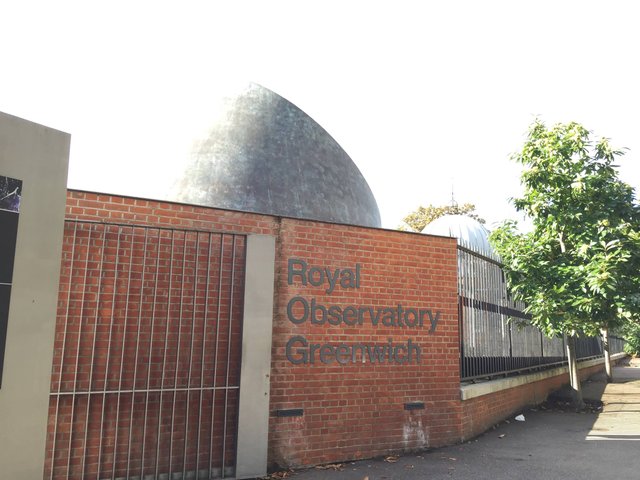 Royal Observatory Greenwich is the historic home of Greenwich Mean Time, the Prime Meridian of the World, and most importantly, British astronomy. If you like astronomy, you should definitely pay a visit to this Observatory!
格林尼治皇家天文台以格林尼治標準時間、本初子午線與英國天文學聞名於世。如果你是天文愛好者的話,你一定要來這裏朝聖哦!
---
INTERESTING FACT: In October 1884, the Greenwich Meridian was selected to be the common ZERO OF LONGITUDE and standard of time reckoning throughout the world in the International Meridian Conference held in the U.S.. The modern prime meridian, which is the prime meridian that currently has the widest use, is placed very close to this meridian.
趣味小知識:在1884年10月,「國際子午線會議」結束後,格林尼治的本初子午線被選為公認的 0度經線 以及計算世界時間的標準。現時最為廣泛使用的本初子午線與這條線只有非常短的距離。
---
While Hong Kong is regarded as a city where 'East meets West', the Royal Observatory is LITERALLY where East and West meet! Look! 0° 00′00.00″ West and 0° 00′00.00″ East!!!
我們都知道,香港因其"東西碰撞"的文化而聞名; 但在格林尼治皇家天文台,你才能見識到什麼叫真真正正的東西交會!!你看,是 0° 00′ 00.00″ 西和 0° 00′ 00.00″東!!!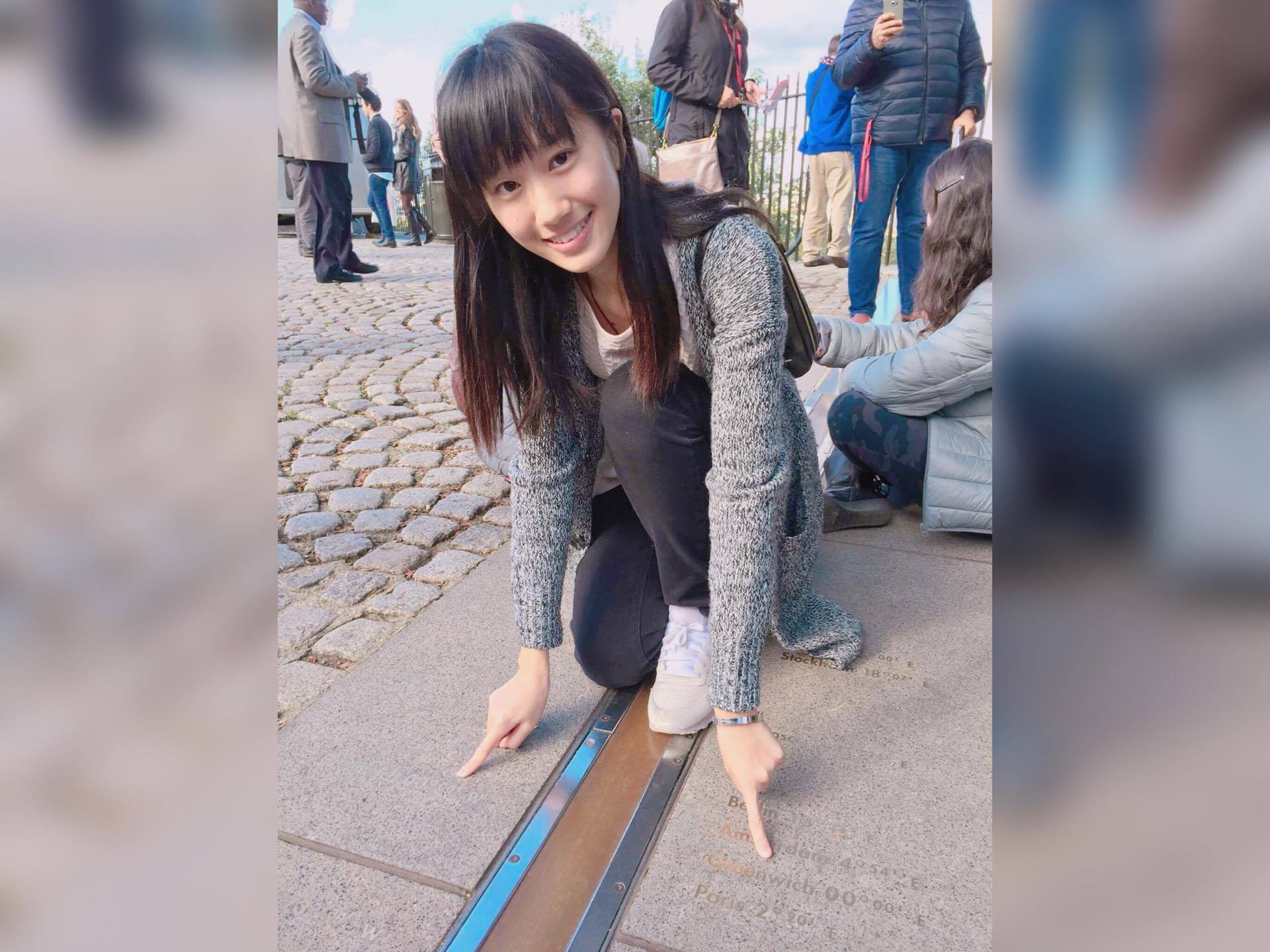 It is where the Prime Meridian is located!! So, half my body is in the WESTERN hemisphere and the other half in the EASTERN hemisphere!! ;pp
這就是本初子午線!所以,我的一般身體在東半球,另一半在西半球哦!;pp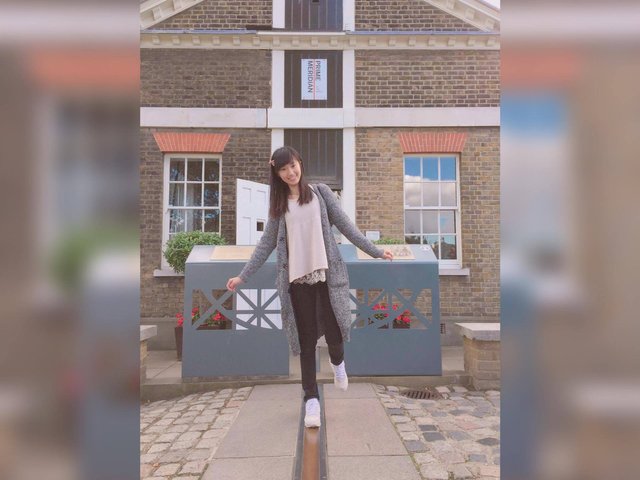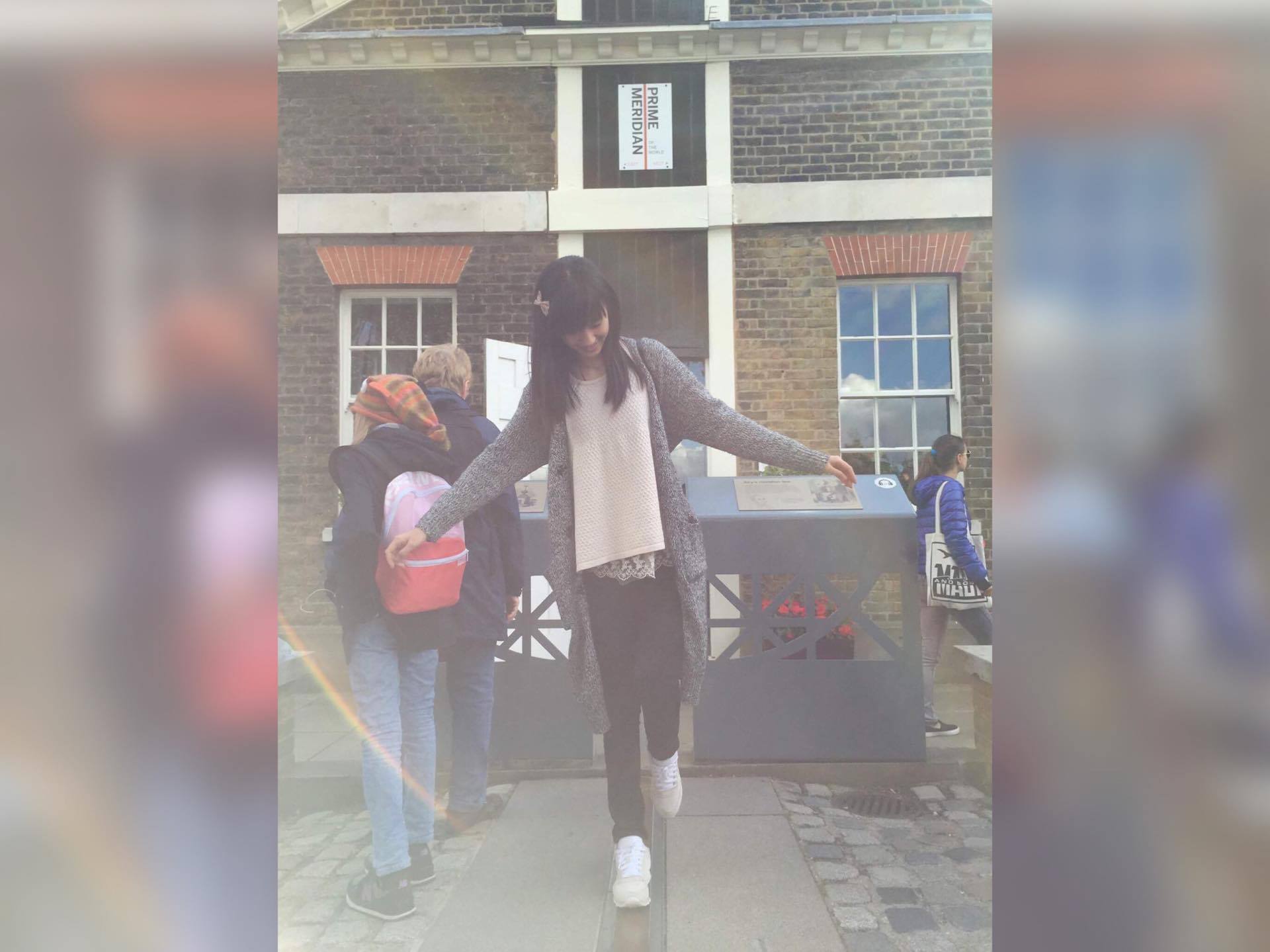 And Hong Kong is located at 114° 15′ E :):)
香港位於114° 15′ E :):)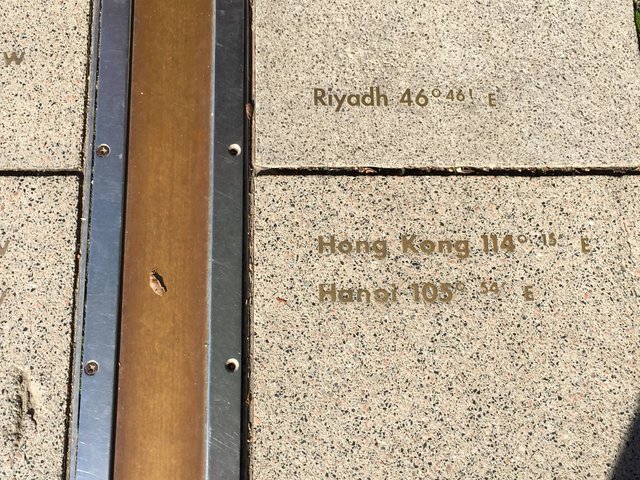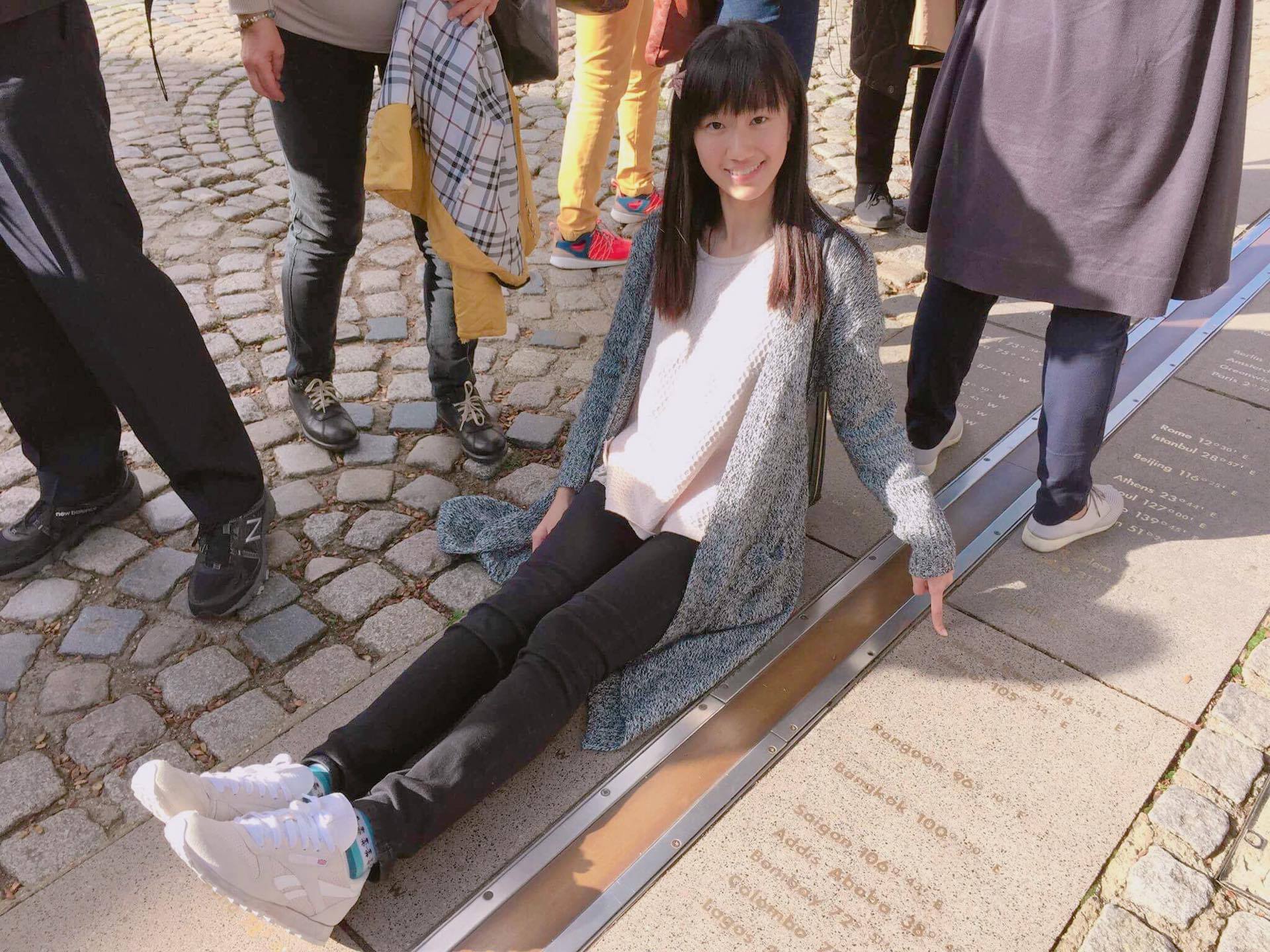 My body extends from Hong Kong to Singapore!!! LOLLL!!
我的身體橫跨了香港與新加坡!!LOLL!!
And let's see what's more......This is the Great Equatorial Telescope in an ONION DOME!!! Interesting, isn't it ;pp This colossal telescope is one of the largest in the world ;)🔭
讓我們看看還有什麼......這是在 洋蔥拱頂 中的巨型赤道望遠鏡!!難道不是十分有趣嗎?;pp 它是全世界最大的望遠鏡之一;) 🔭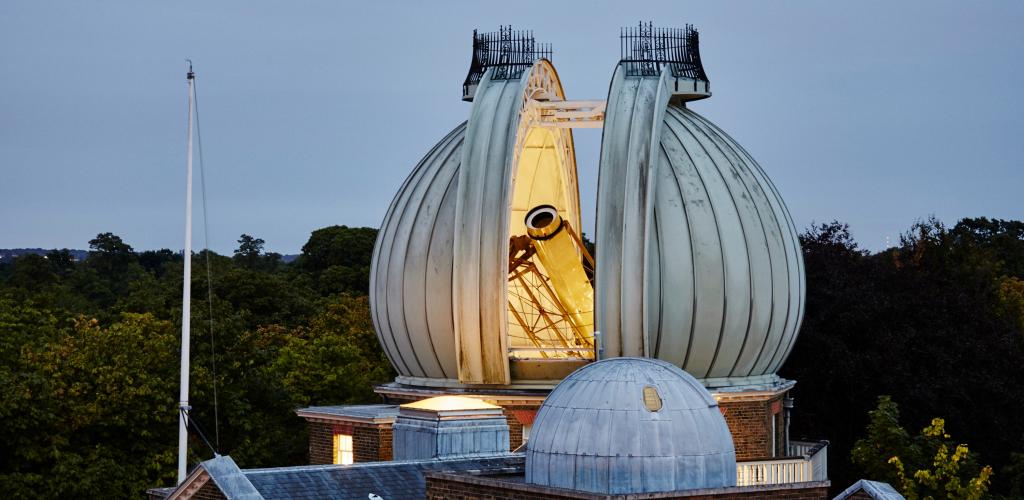 Source
The telescope is round at each end but rectangular in the middle. Do you know why? It's because its mount was built for a much smaller telescope, so the middle part of the tube had to be tapered in order to fit!! Smart people can always find a way-out for the unexpected ;pp
這個望遠鏡的兩頭是圓形,但中間卻是方形的。大家可知箇中原因?那是因為,它的架子原本是為體型遠比它小的望遠鏡而設的,所以,中間部分必須要做成這樣去配合這個架子!聰明人總是會想到應付危機的辦法;pp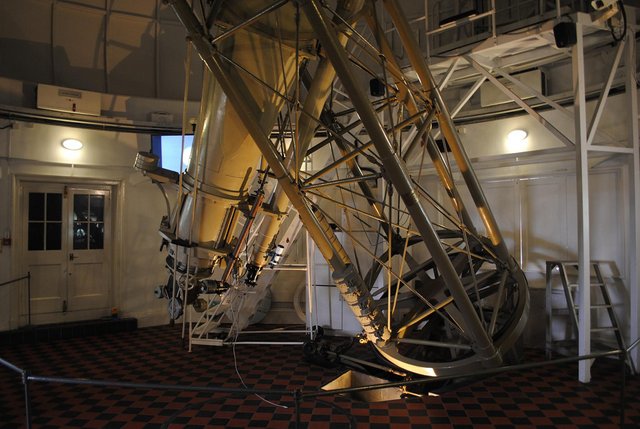 Source
In 1967, people started to use atoms instead of stars to tell time. This atomic clock represents this historical change because it was used by the National Physical Laboratory which invented the WORLD'S FIRST atomic clock. It is when Coordinated Universal Time (UTC) appeared :):)
在1967年,人們用觀星來計算時間,而非原子。這個原子鐘代表了這個歷史性的改變,因為它曾經被英國國家物理實驗室使用;而這個機構發明了 世界第一個 原子鐘。他們造就了「世界協調時間」(UTC) 的誕生:):)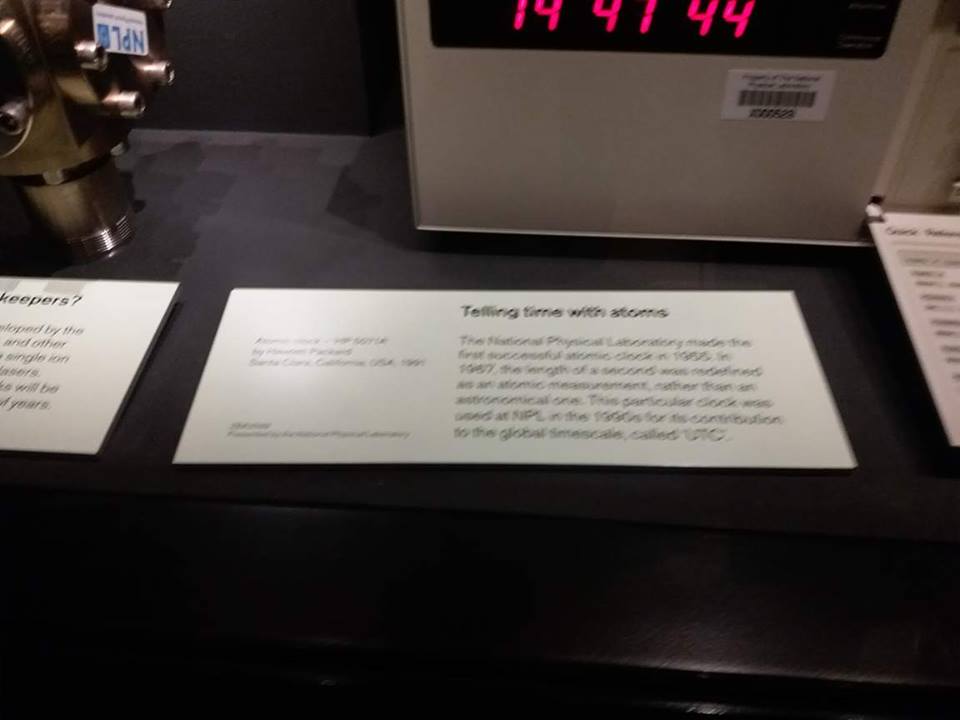 Sorry, this one looks better...;pp
不好意思,這張好些......;pp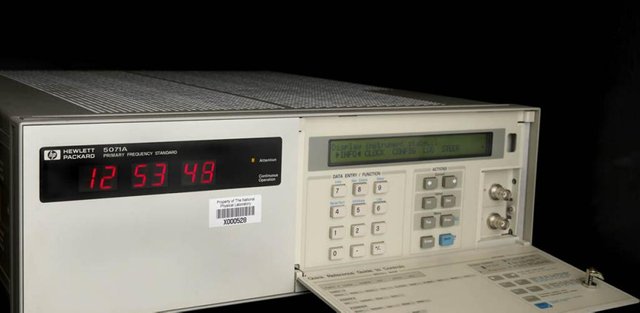 Source
And this is a HUGE atomic clock!!! Imagine a clock like this in your house...!!!
這是一個巨大的原子鐘哦!!想像一下你家有這樣一個鐘......!!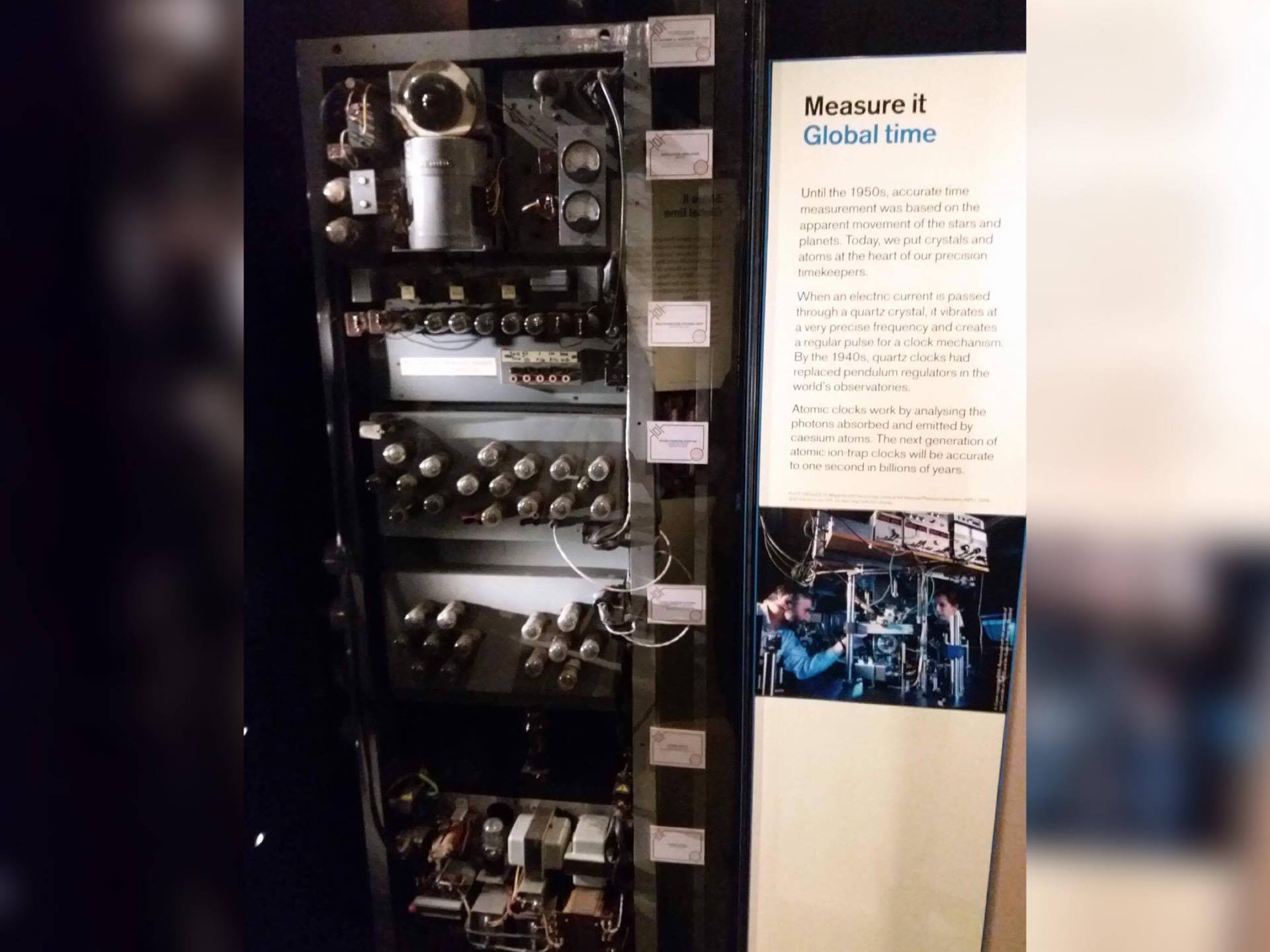 And this is the amazingly-designed Octagon Room. It's designed by Sir Christopher Wren, one of the most famous English architects in history.
這時一個奇妙的八角房。它是英國史上其中一個最出名的建築師Sir Christopher Wren克里斯多佛·雷恩 設計的。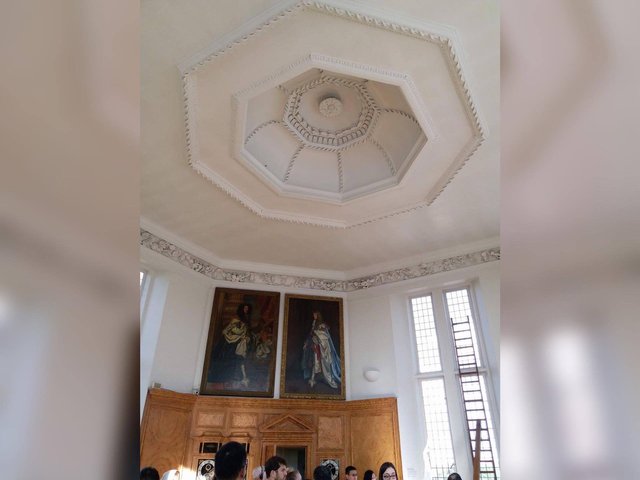 And the GPS Receivers...Heyy!!! What's iPhone doing here in a museum? So...do they mean iPhone 4 has become an ANTIQUE?!! OK, technology goes much farther than we could imagine ;pp
還有GPS系統......嘿!!iPhone在這裏幹什麼?難道他們想帶出的信息是......iPhone 4 已經成為古董了?!好吧,科技日新月異,遠比我們想像得要快得多呢;pp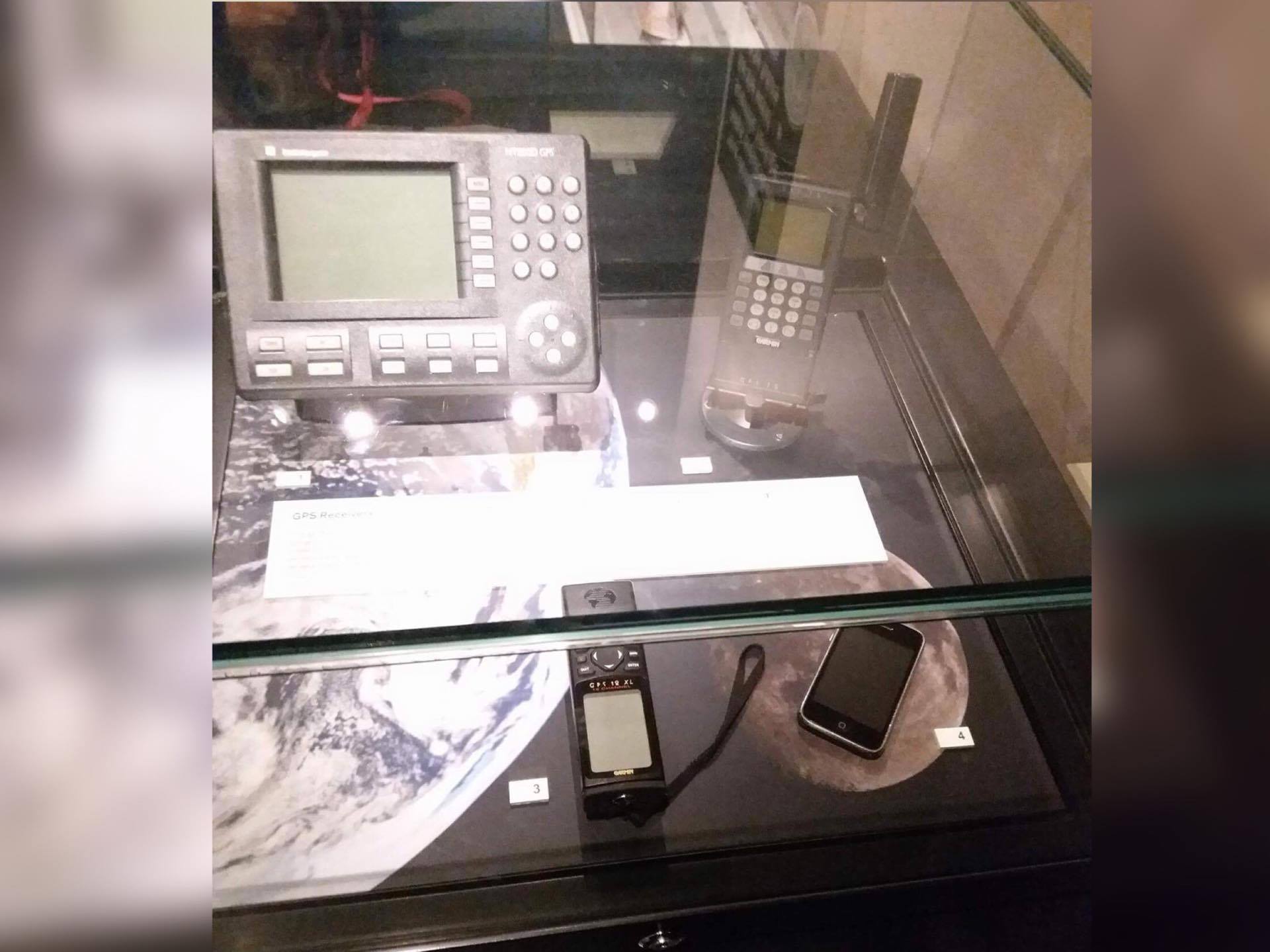 Just come and explore the Observatory!! You'll see more interesting things!! And, situated in the Greenwich Park, the view from the Royal Observatory was just breathtaking!!! :)
快來探索這個奇妙的天文台吧!你還會觀賞到更多有趣的事物哦!由於它位於格林尼治公園內,從此遠眺,風景美不勝收!!:)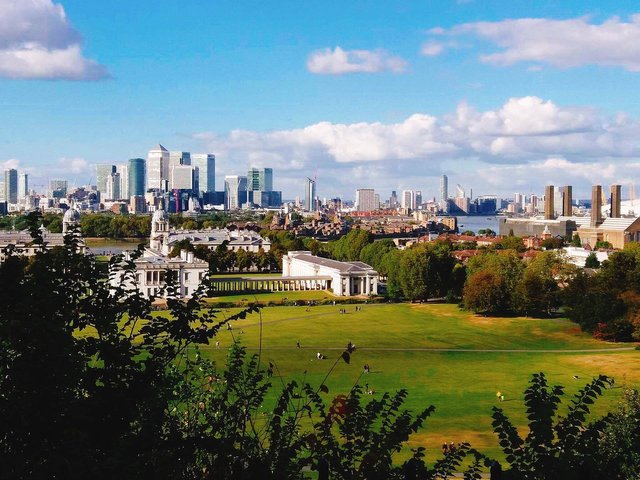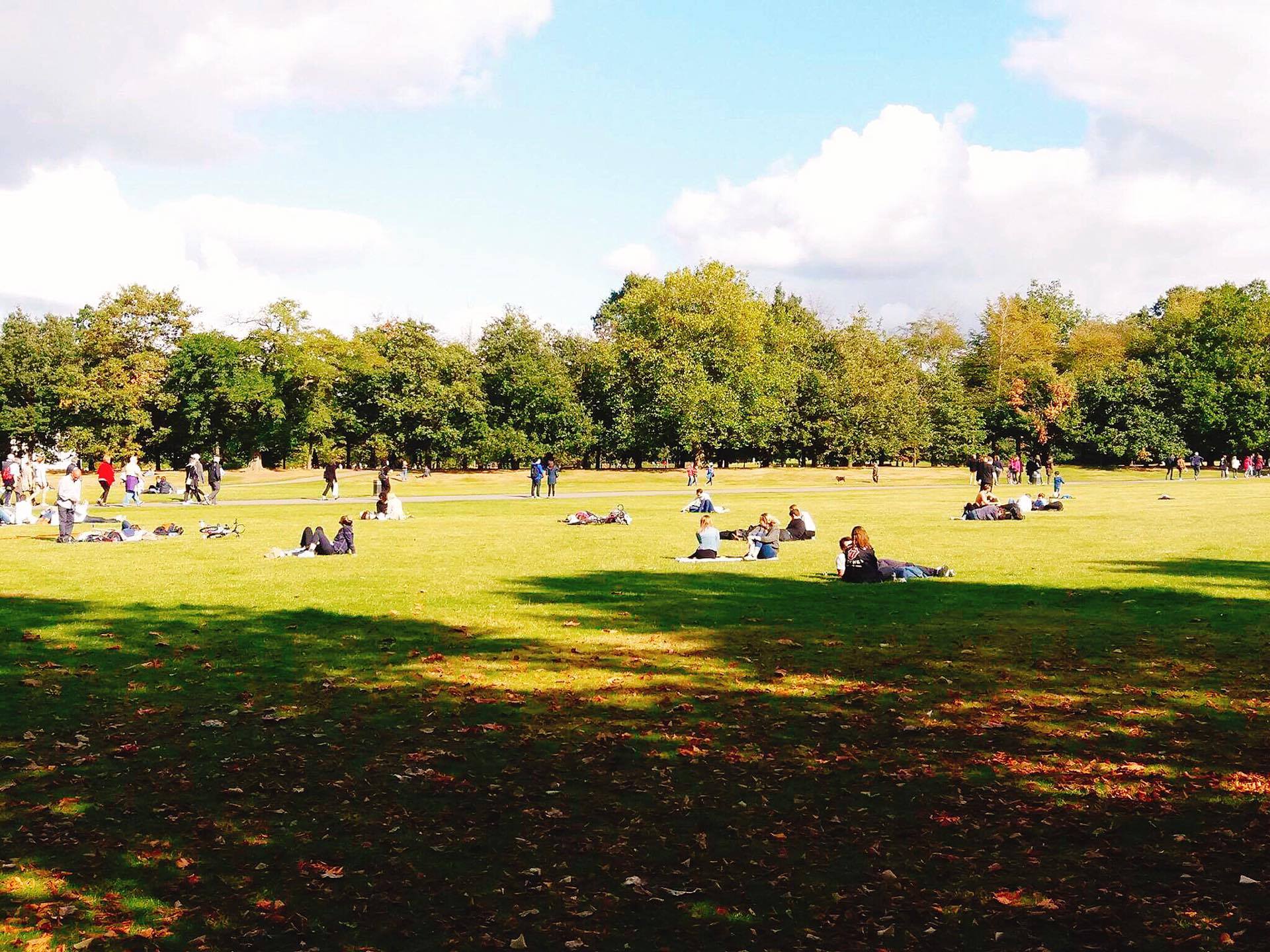 ---
2. Cutty Sark 卡蒂薩克號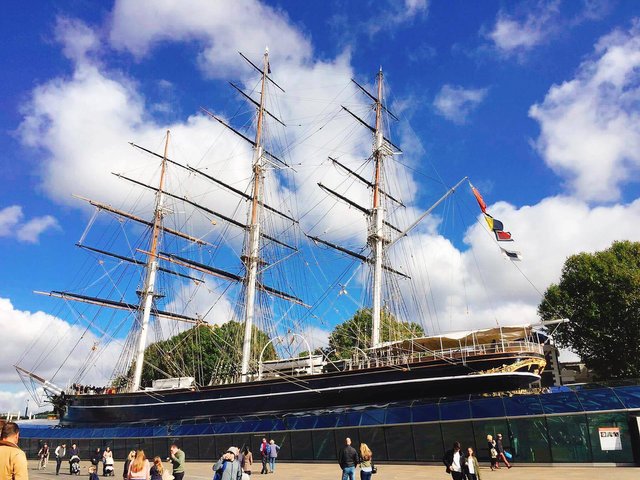 Cutty Sark was originally designed to carry tea from China to England. Built in 1869, it was the world's ONLY SURVIVING tea clipper, and the FASTEST at that time. Now, visitors are allowed to climb up and take some nice photos with it!!
卡蒂薩克號 原本是為把茶葉從中國運到英國而建造的。它建於1869年,是世界上唯一一艘保留下來的專運茶葉的帆船,並且是當時航行速度最快的帆船。開放參觀之後,我們可以上船一飽它的風采啦!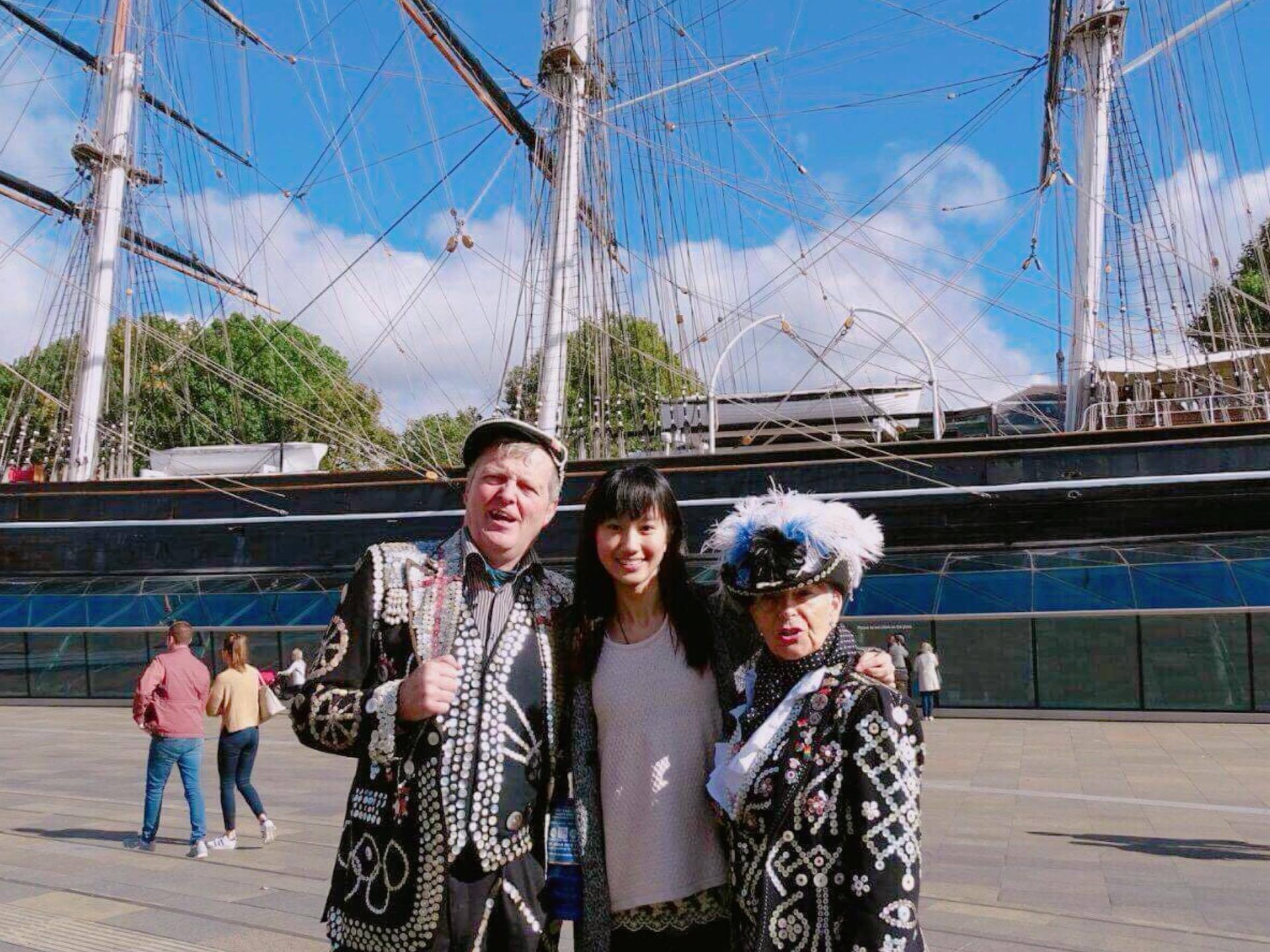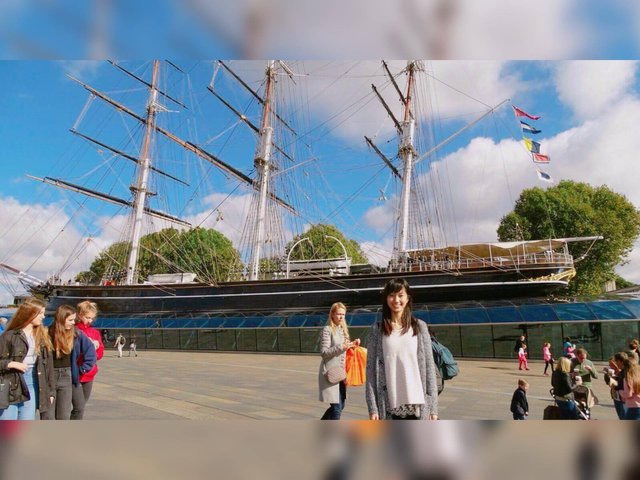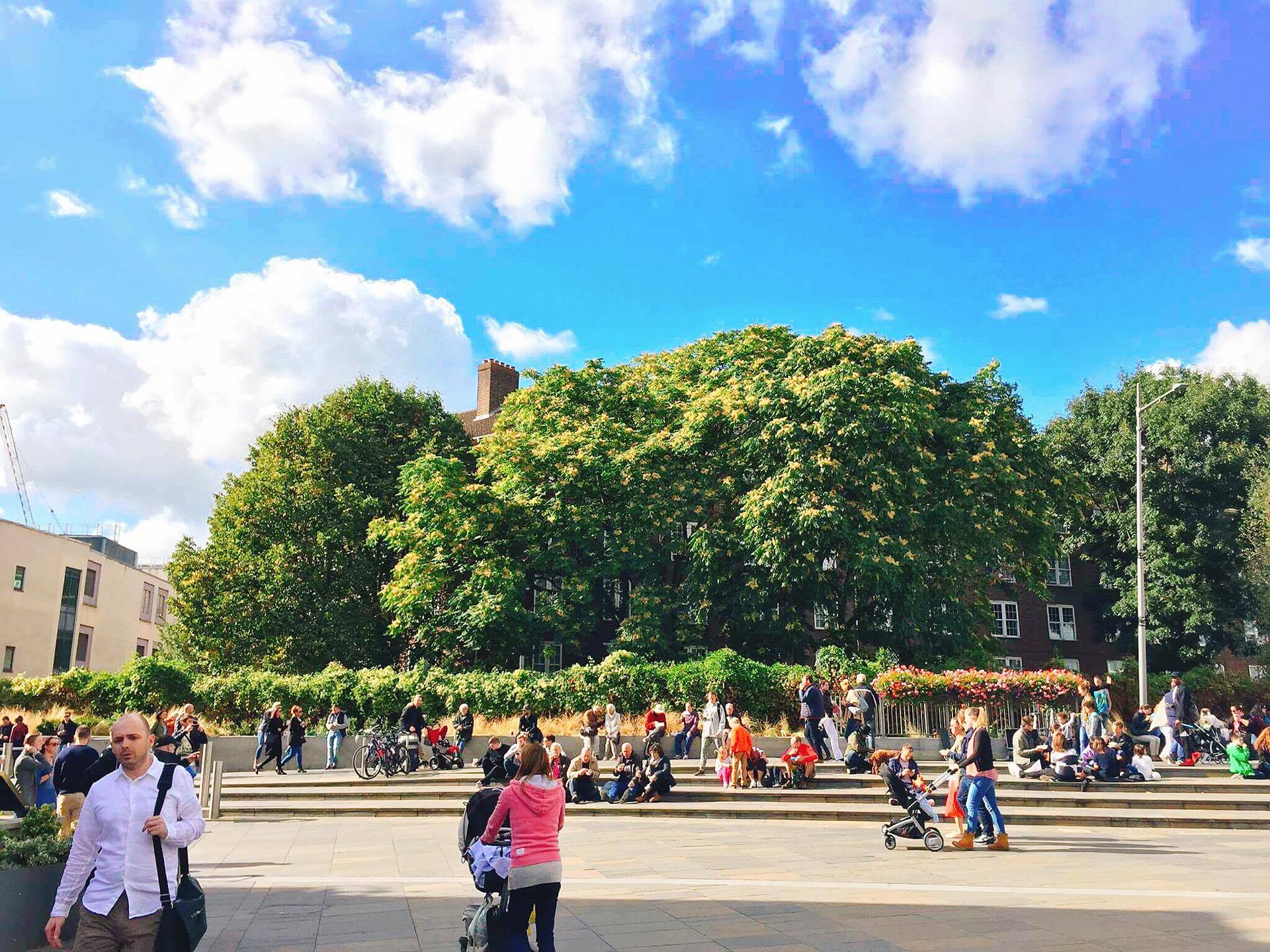 And you can find some nice souvenirs at the shop nearby:
你還可以在紀念品店找到精美的小禮品: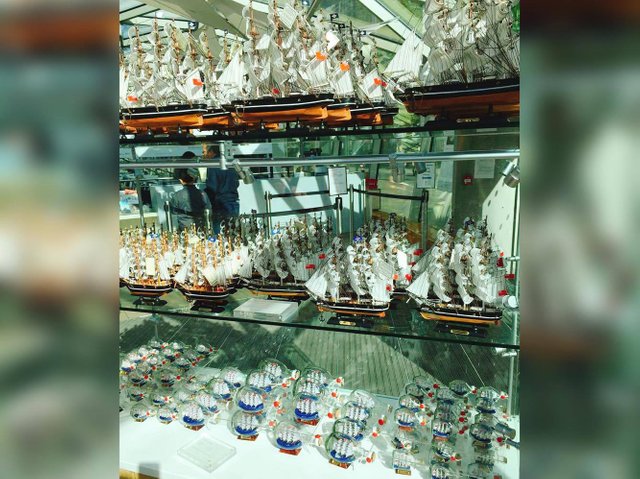 ---
3. Old Royal Naval College 舊皇家海軍軍校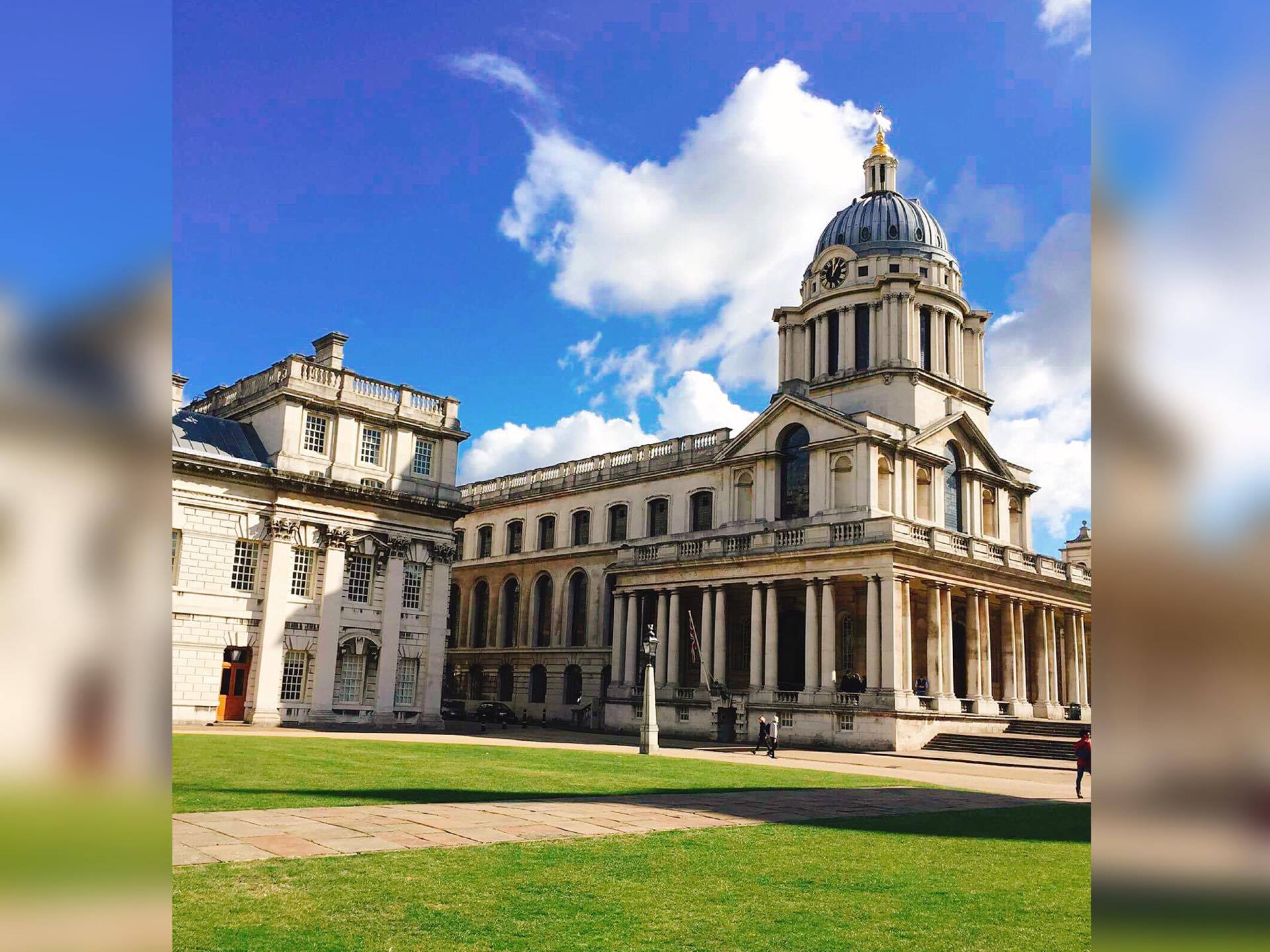 Having more than 500 years of history, the site has been used as Greenwich Palace, the Royal Naval Hospital of Seamen and then the Royal Naval College. It's designed by Sir Christopher Wren (again!) and it's one of the best architectures in Europe.
經歷了500年的風霜,此地曾被用為格林尼治皇宮、皇家水手醫院以及皇家海軍軍校。這是Sir Christopher Wren克里斯多佛·雷恩 設計的(又是他哦),被譽為歐洲最美的建築之一。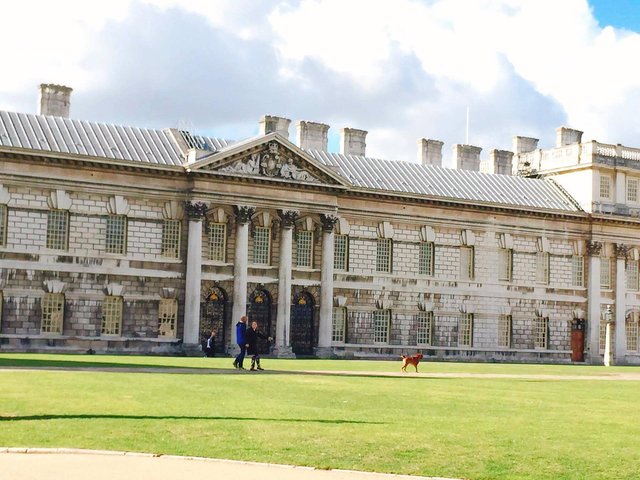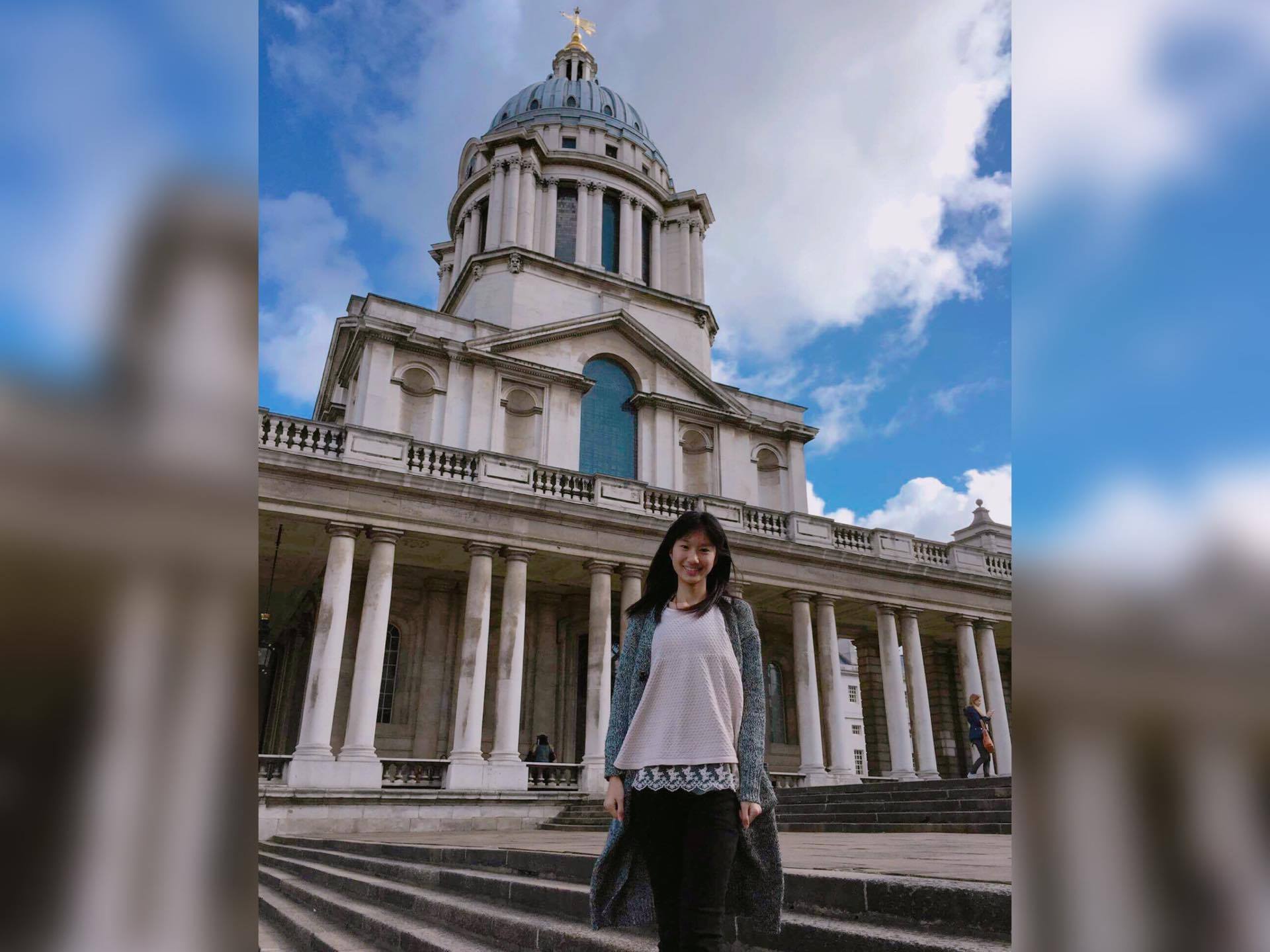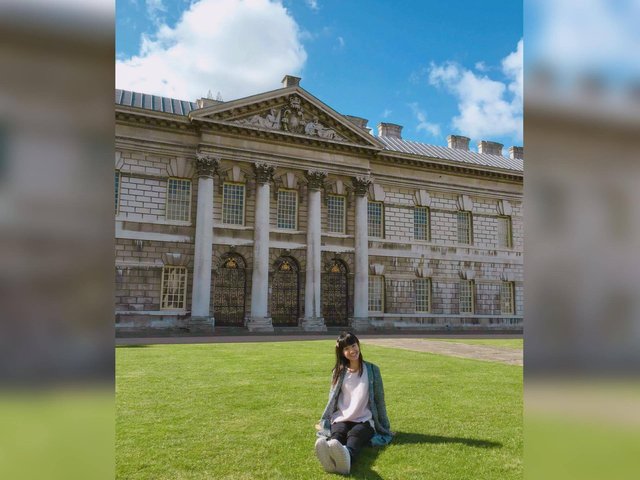 I strongly recommend you joining the Painted Hall Ceiling Tour🎨 to see the masterpiece of Sir James Thornhill. It took him about 20 years to paint in the early 1700s!!!
我強烈建議大家參加Painted Hall Ceiling Tour 彩繪禮堂天花遊🎨, 親眼見證Sir James Thornhill用了20年,在1700年代完成的精采絕倫的大作!!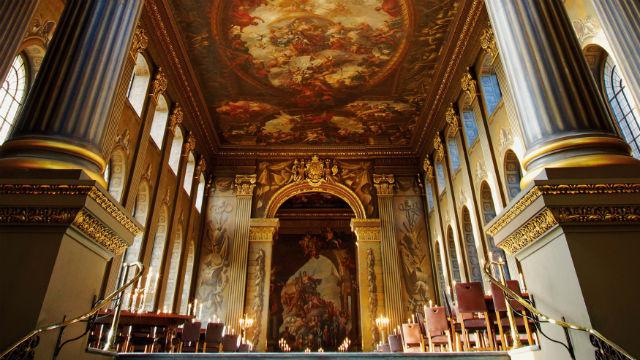 Source
---
4. Greenwich Market 格林尼治集市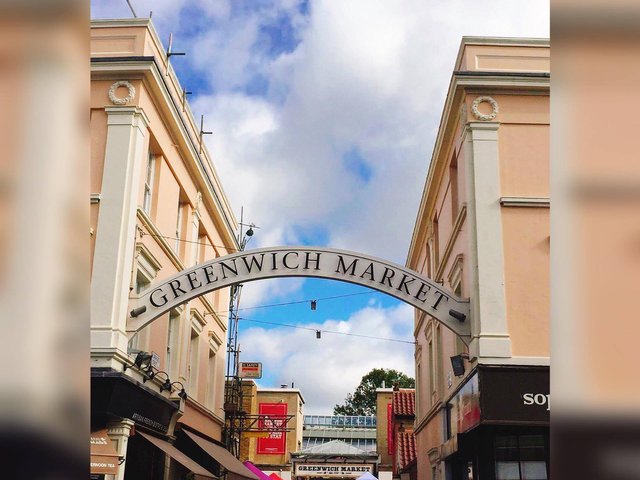 You can find more than 100 crafts, arts and stalls here!! And if you are a foodie, it's definitely a place you'll like!! It's similar to Camden Town, and both places are worth visiting:):)
大家可以在這裏找到超過100種手工藝、藝術品和攤位哦!如果你自認是個吃貨的話,那麼你就來對地方了!它與康登鎮有些相似,兩個都是非常值得去的地方哦:):)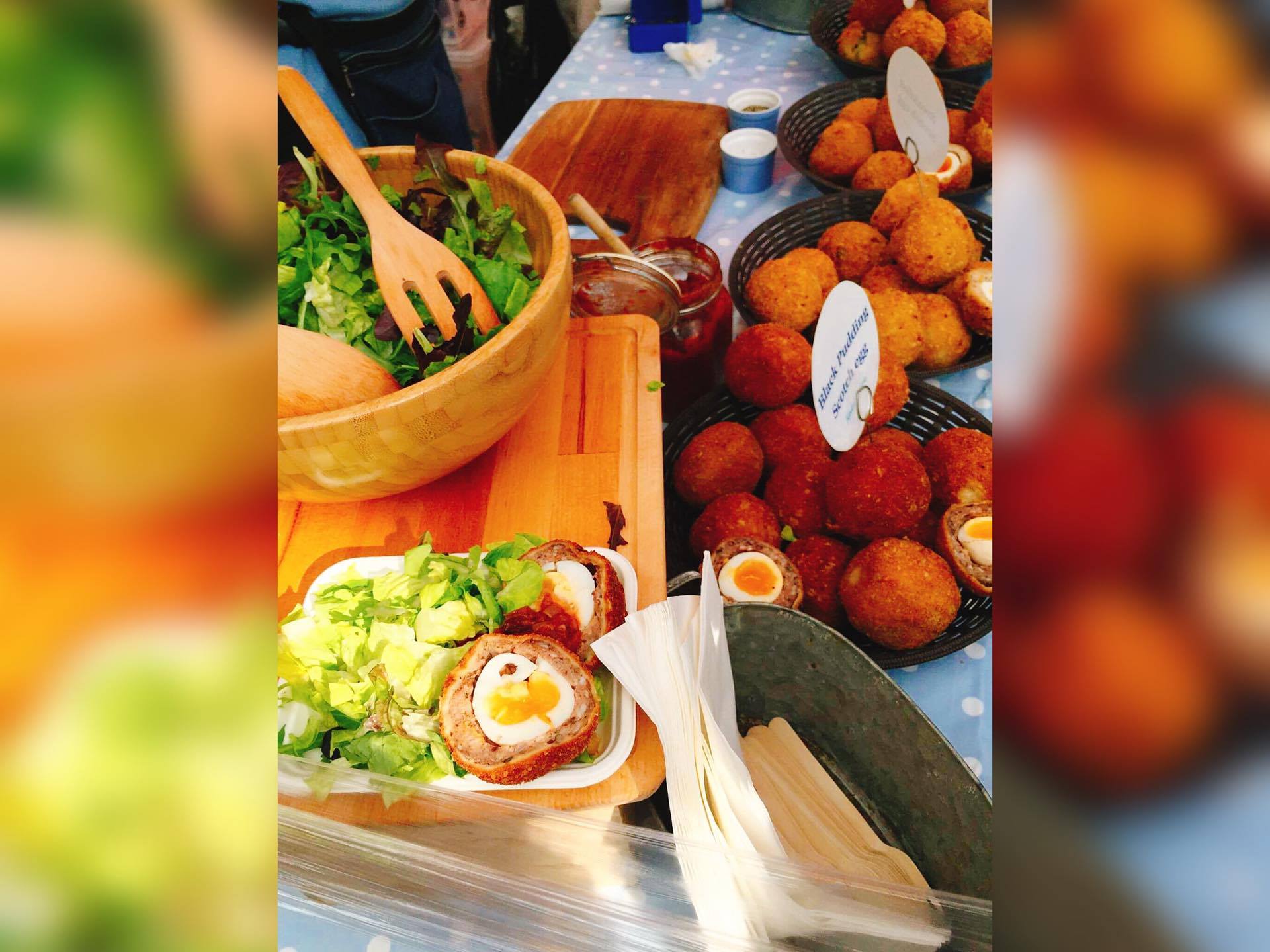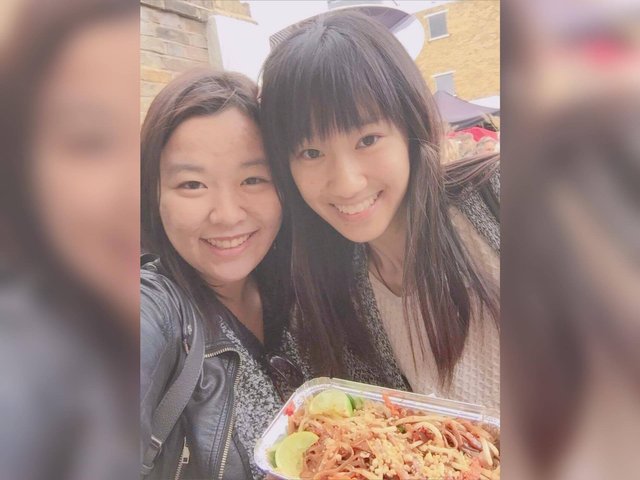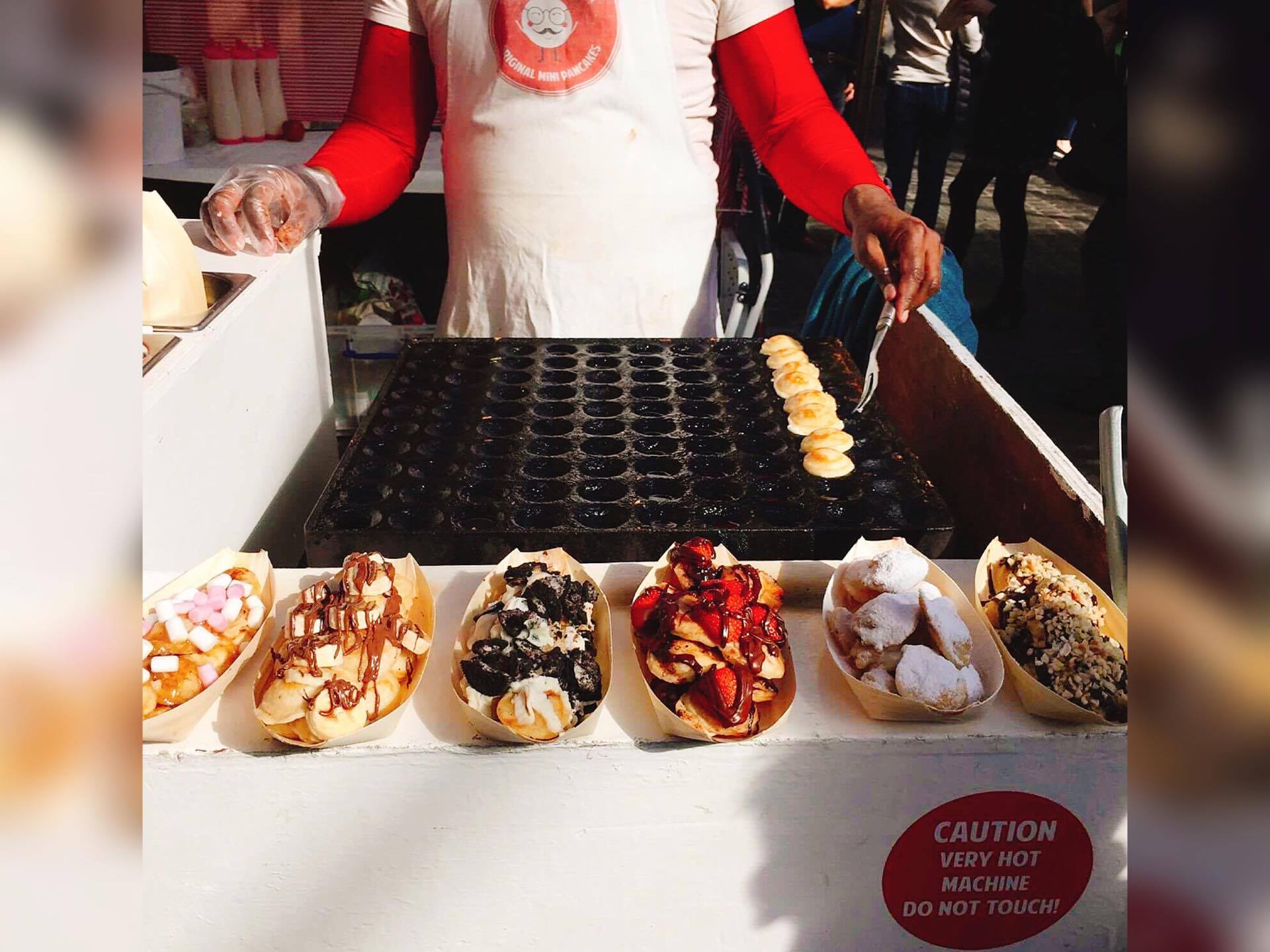 Let's see how it's made...Simple but delicious!!
讓我們看看這是怎麼做出來的......簡單卻讓人垂延三尺!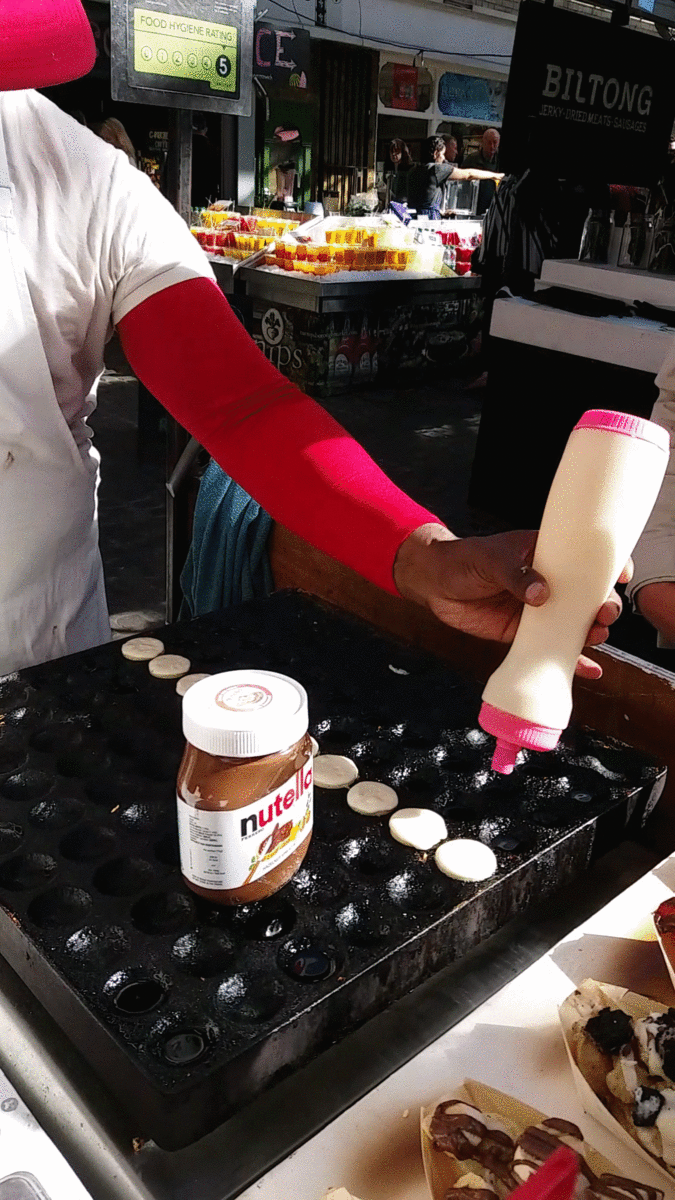 Wonderful!! 🍫🍓
太棒啦!!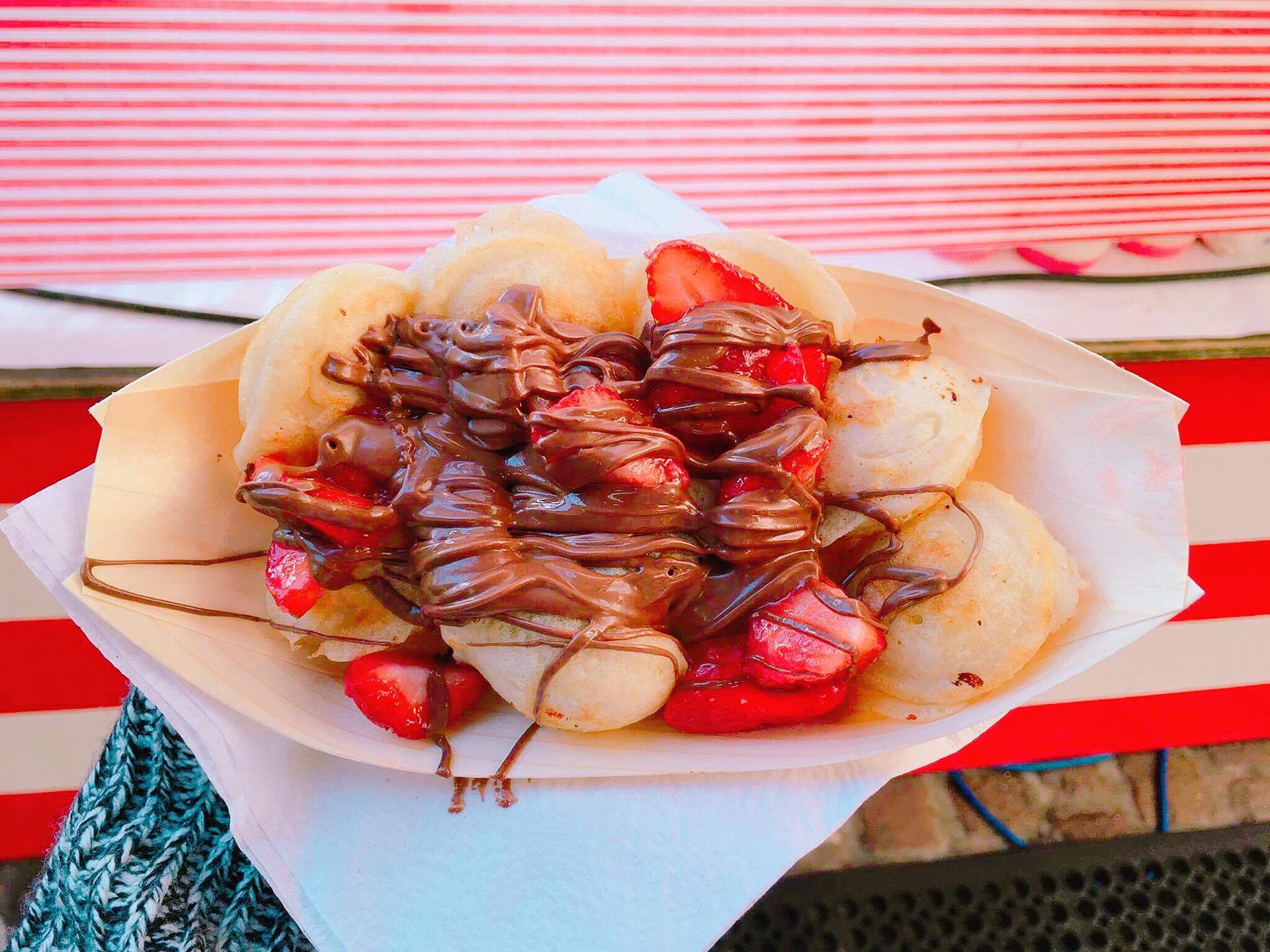 Look what I find! A Hong Kong 1901 one cent!!! What are you waiting for? Come and start your treasure hunt now!!! ;pp
快看我找到了什麼!香港1901年的一毛錢!你還在等什麼?快動身前來尋寶吧!!;pp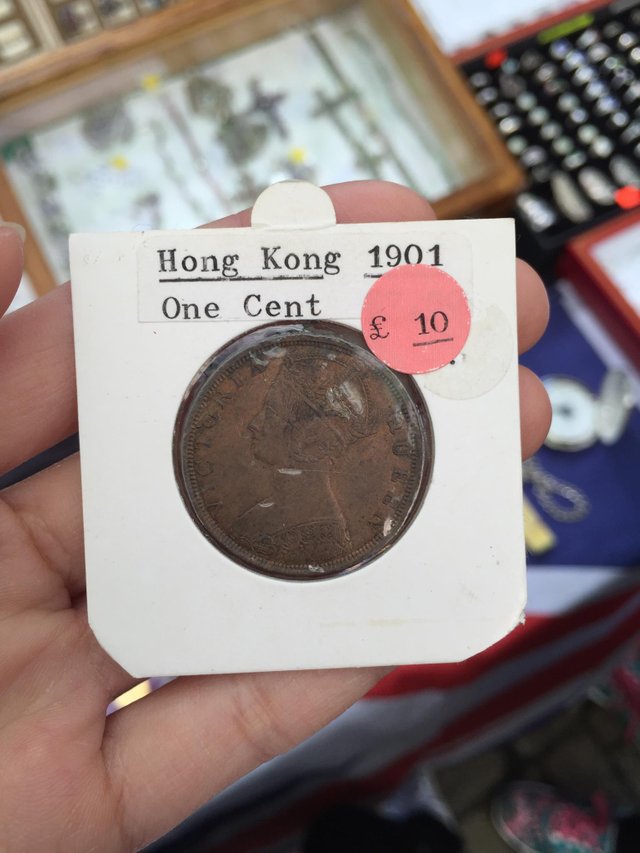 ---
5. Emirates Air Line cable car 阿聯酋航空纜車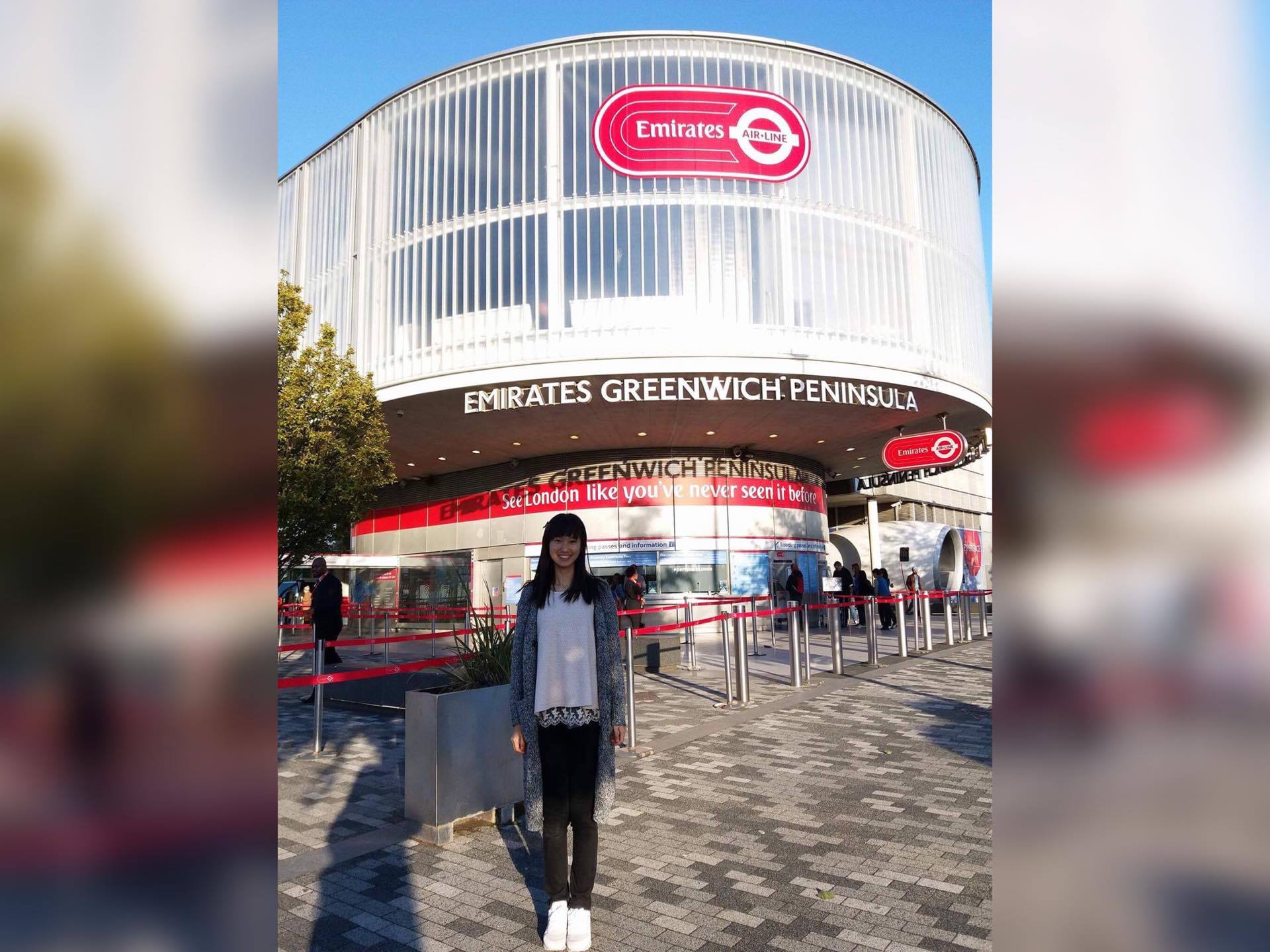 Needless to say, the ride is a nice way to enjoy the incredible views of London. We took the cable car from the Greenwich Peninsula to the Royal Dock and finished our adventure today. Along the journey, you could know more about the cable car and London by listening to the recording broadcasted :):) And, we can see people doing wakeboarding!!!!
可想而知,坐纜車是俯瞰倫敦美景的好方式。我們從格林尼治半島坐到皇家碼頭,結束了一天的行程。在旅途中,你可以聽到車中的廣播,了解更多關於纜車及倫敦的故事:):) 我們還看見有人在滑水呢!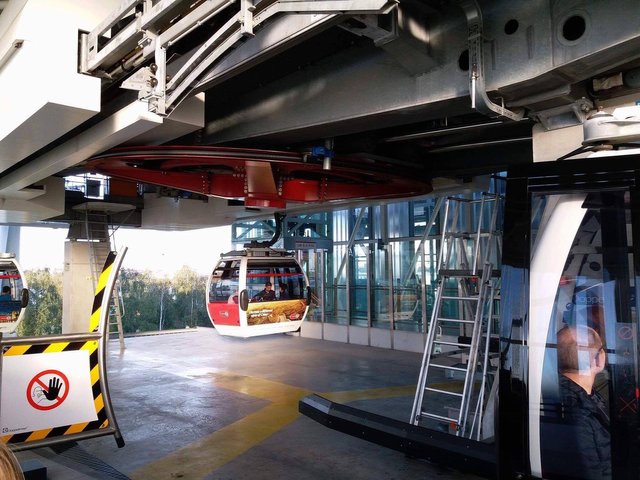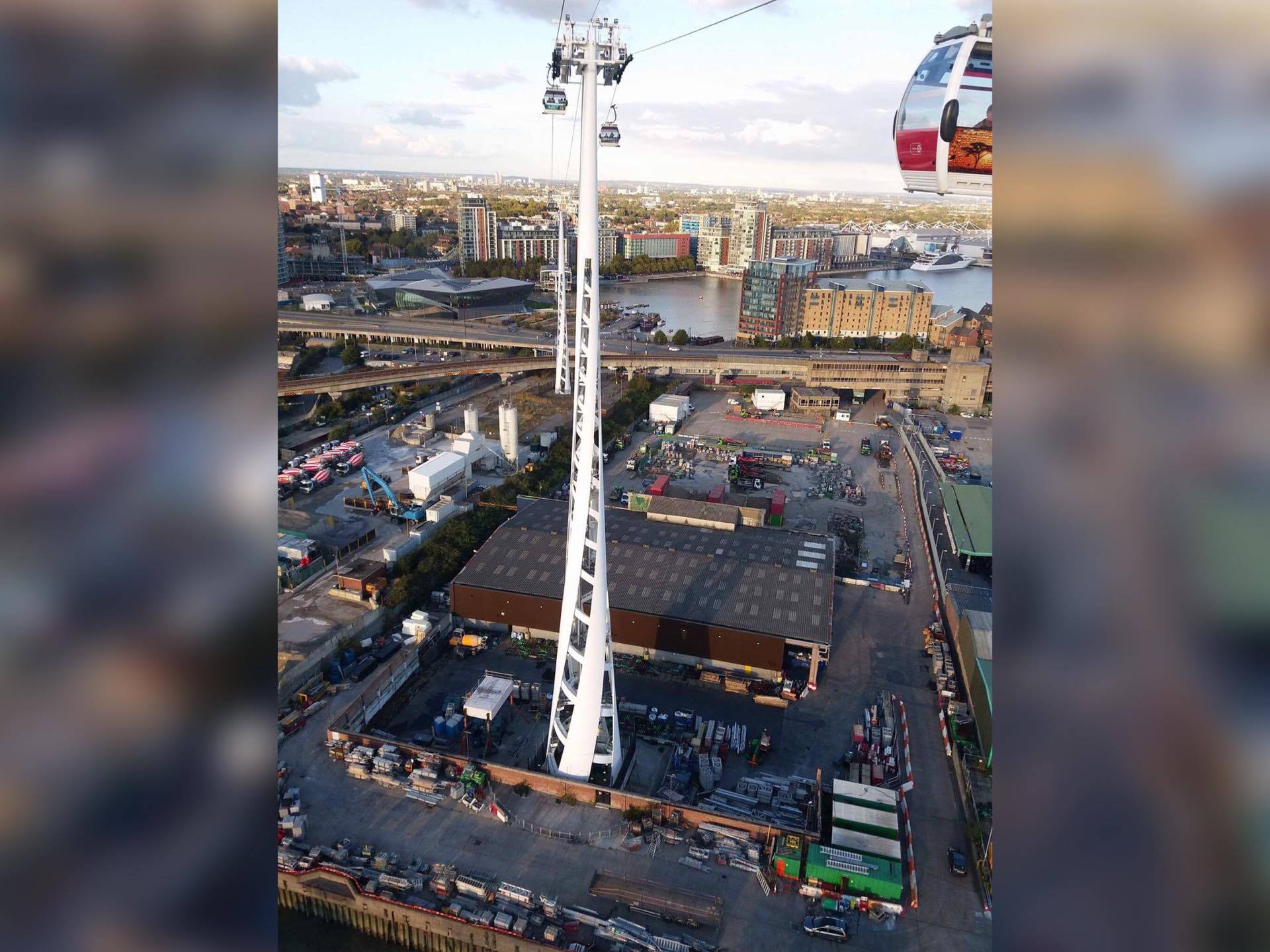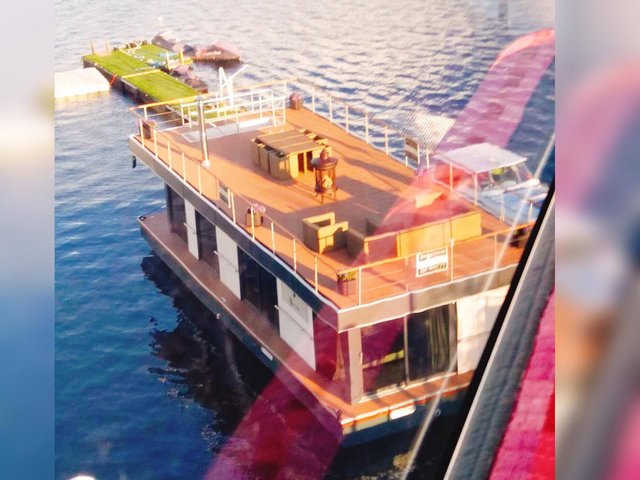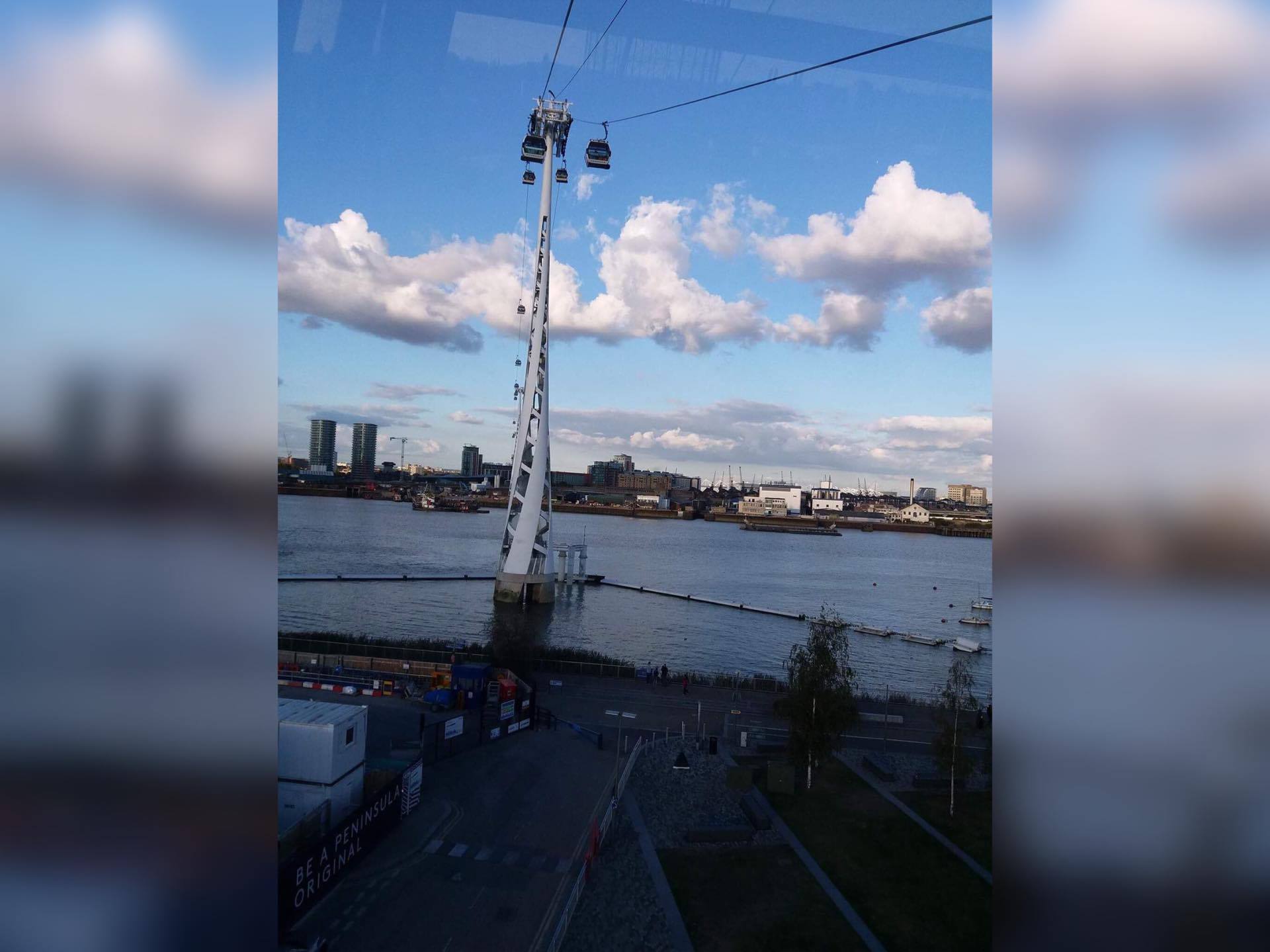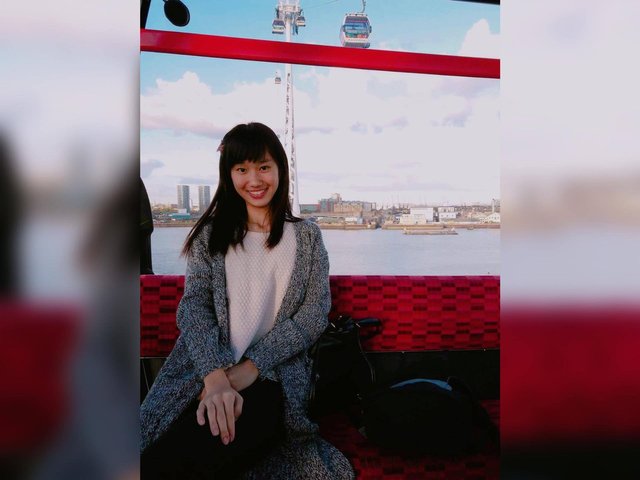 Let's see how it feels (my friend was so scared):
讓我們來看看坐在上面是怎麼樣的感覺(我朋友有恐高還硬坐):
---
Of course, there're still a lot to explore in Greenwich. And for reference:
當然,格林尼治還有許多值得遊覽的地方哦。下面的作為參考:
the National Maritime Museum Greenwich 格林尼治國家航海博物館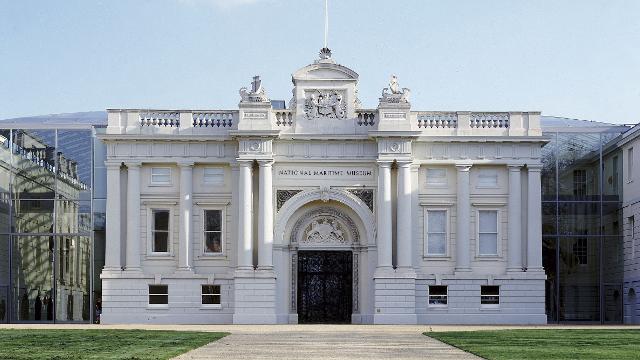 Source
MBNA Thames Clippers MBNA 快速帆船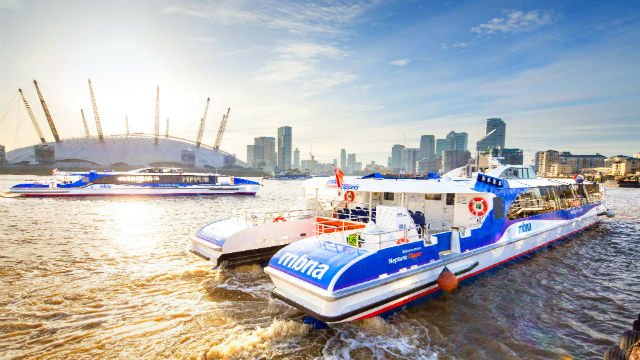 Source
the O2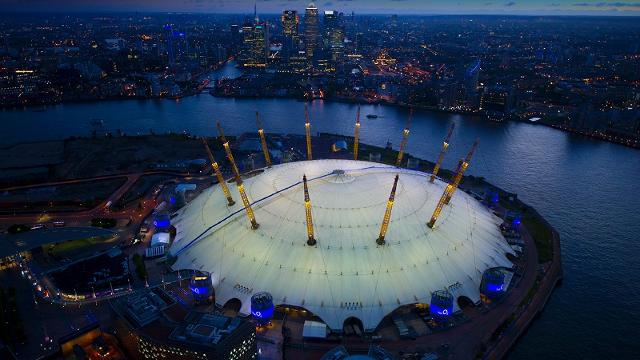 Source
---
We spent a fruitful day in Greenwich. Being a World Heritage Site, Greenwich is DEFINITELY worth visiting:):) If you visit London, don't forget to visit Greenwich!!! I guess I'd stop here:) Thanks for reading!! If you have any comments, suggestions or questions, please feel free to tell me! I'll share more about this amazing city in the future!! :):)
我們在格林尼治度過了充實的一天。如果你來倫敦,一定不要忘記到格林尼治來哦!哈哈今天就寫到這兒吧:) 謝謝你的耐心!如果有任何的意見、建議或問題,都請在留言中告訴我哦!我會分享更多關於這座美麗的城市的故事給大家的!:)
Please follow ME @susanlo! Thanks a lot for your support! ❤️