MOUNT ROSE SWANSON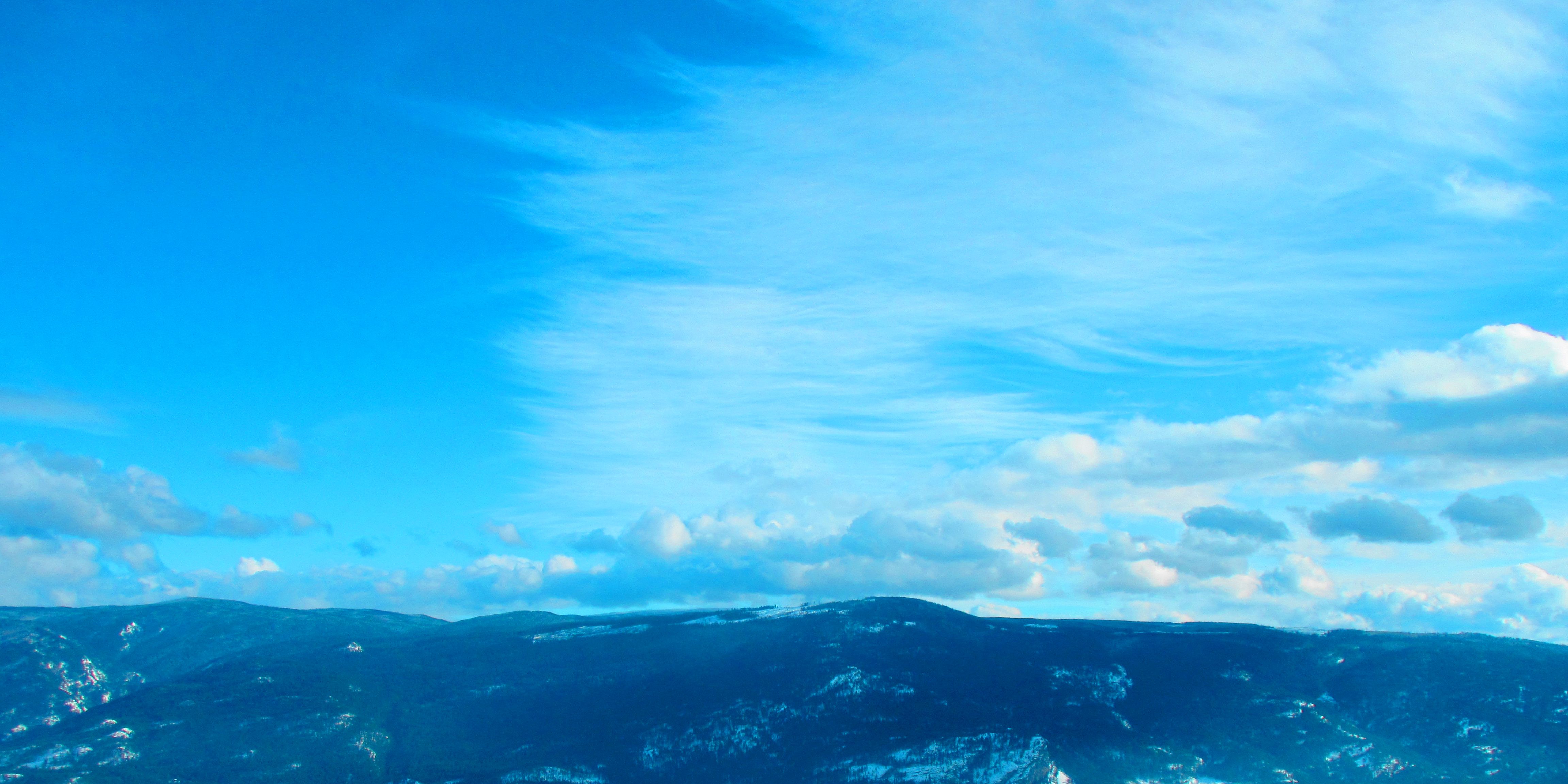 Distance: 4-8 km (round trip)
Difficulty: Easier to More Difficult
Duration: 1.5-3+ Hours
Elevation: 1007 Meters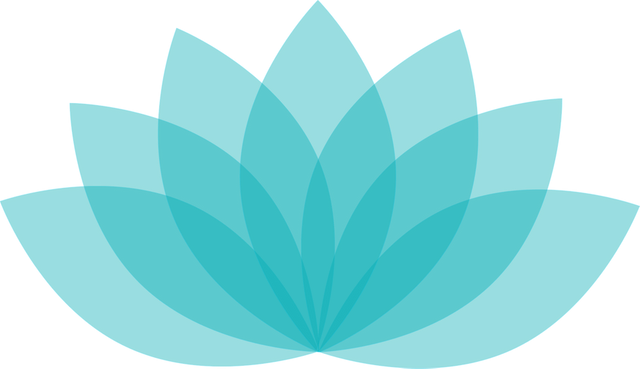 A lovely variety of forested trail loops, to several smaller summits, and rock bluffs, overlooking the Spallumcheen Valley above Armstrong.

Named after Rose Swanson, the daughter of Catherine and Augustus Shubert, famous Overlanders who homesteaded in the area in 1862. Mt. Swanson is accessed from the trail heading south from the right/west entrance of the parking area, and Mt. Rose is accessed from the trail on the left/east side. The two trails join to make a large loop, with two alternate side loops off each creating options for extended trips.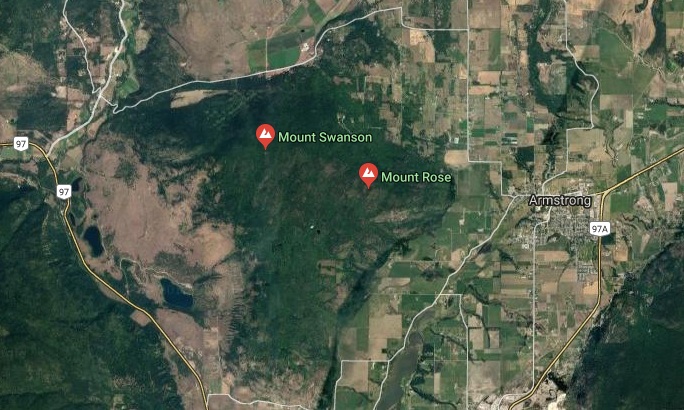 Upon arrival I could tell this would be a steep and deep Hike. The weather was perfect for a good workout! Clear, sunny and warm (about 0 degrees Celsius). I Brought my snowshoes and attempted to use them, but the cut footpath in the snow was too skinny, with high walls of snow almost waist deep on either side. So I put on my winter hikers, good to go!!!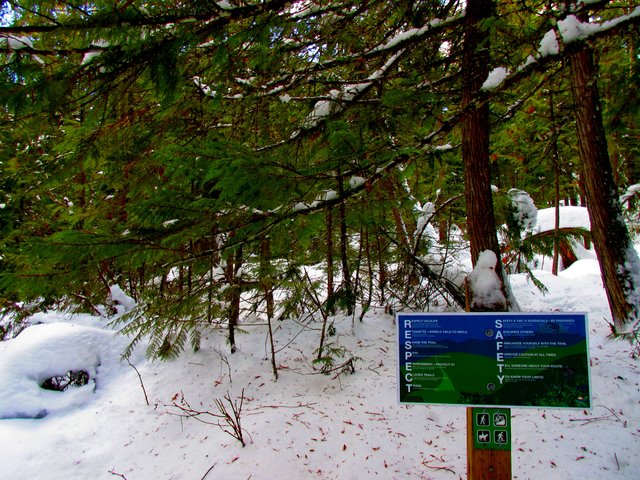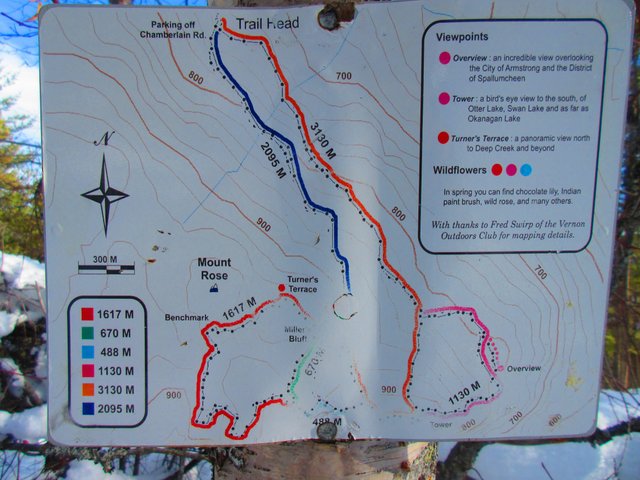 Notice the shape of the trail system? I had a good laugh when I saw the words "Trail Head" on the tip!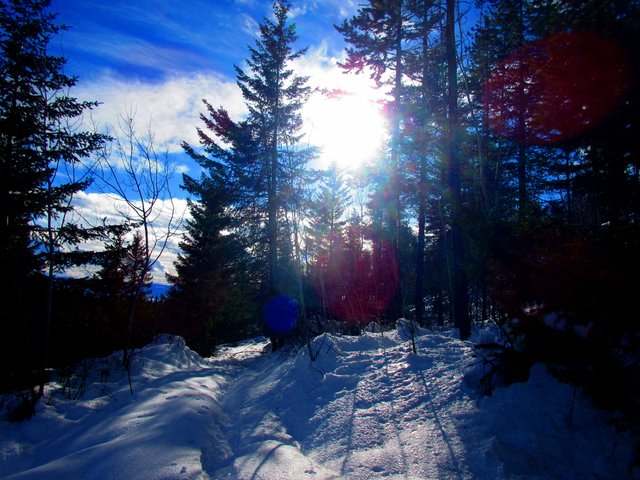 Sunshine!!! So welcome during this time of Winter, It's been quite grey and cloudy for the past few weeks it felt great to soak up some rays.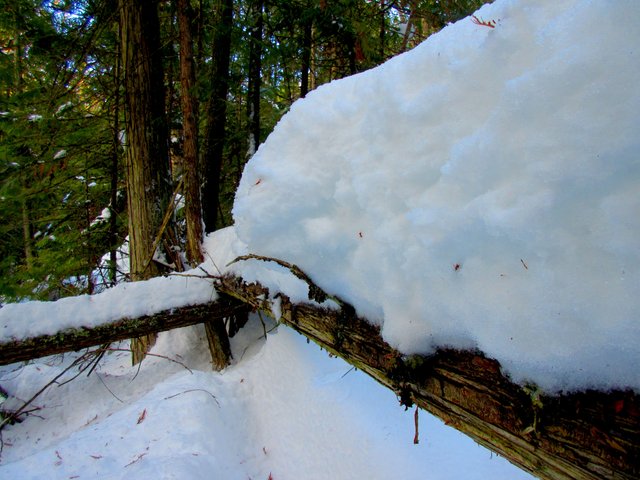 Snow much? This was the first fallen tree I encountered on my treck. At this point I was getting very excited to see how deep it gets at the higher elevations...wow!!!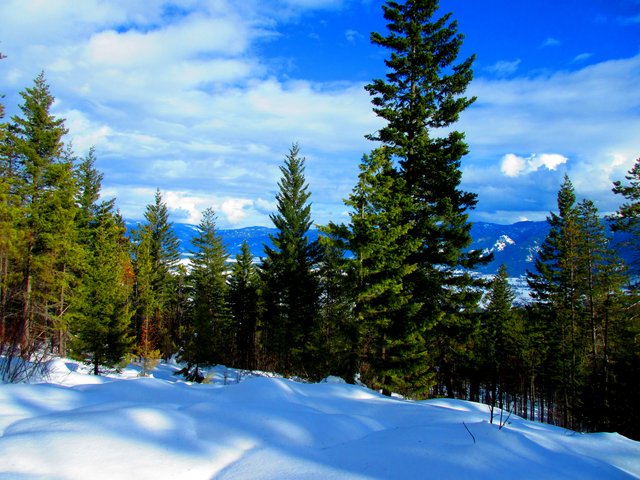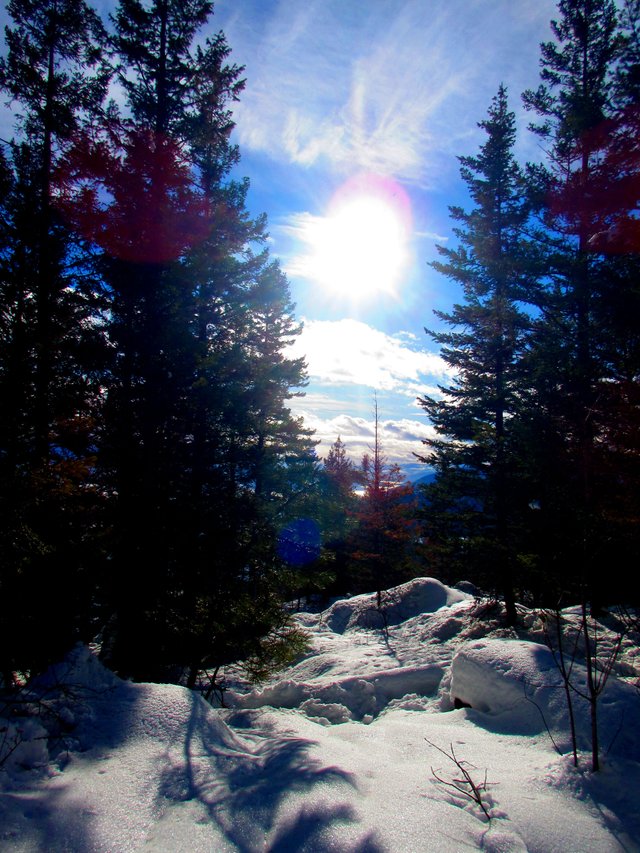 "As the years pass, I am coming more and more to understand that it is the common, everyday blessings of our common everyday lives for which we should be particularly grateful. They are the things that fill our lives with comfort and our hearts with gladness -- just the pure air to breathe and the strength to breath it; just warmth and shelter and home folks; just plain food that gives us strength; the bright sunshine on a cold day; and a cool breeze when the day is warm."

― Laura Ingalls Wilder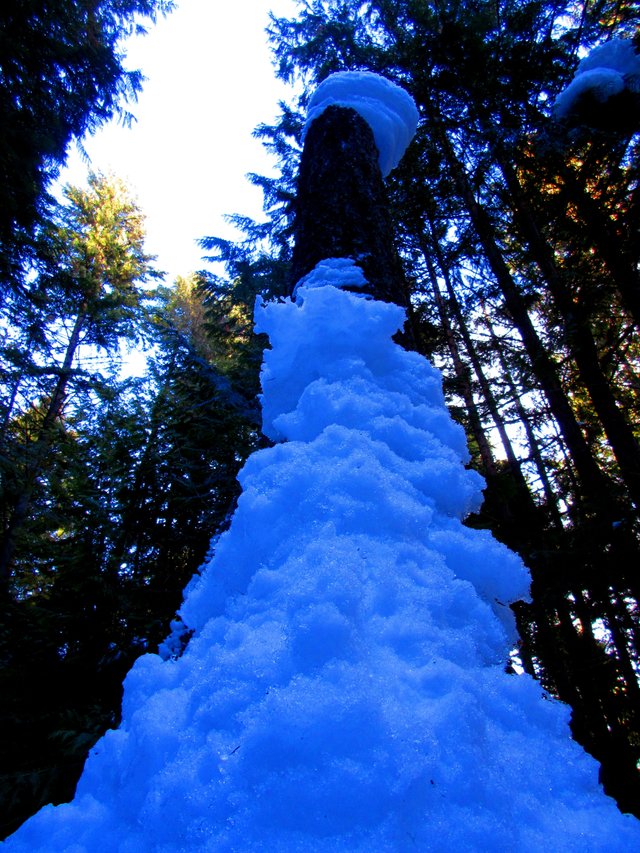 Phew! What a workout! By this point I was soaked in sweat, with the snow being so deep it's been slow going. I'm feeling like there will be a clearing soon. let's see what lies ahead!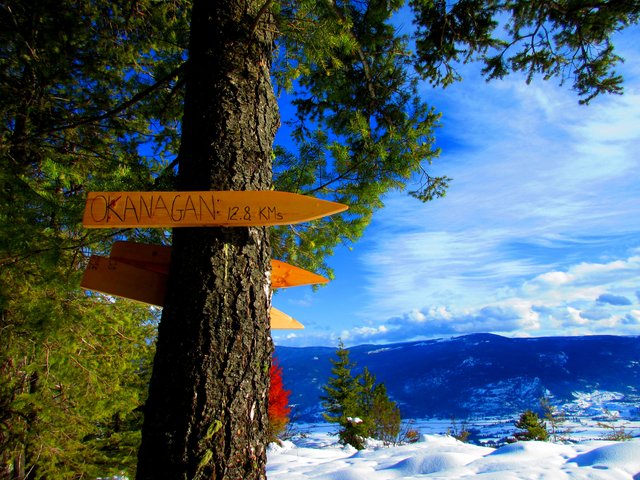 Looks like iv'e arrived at Overview lookout...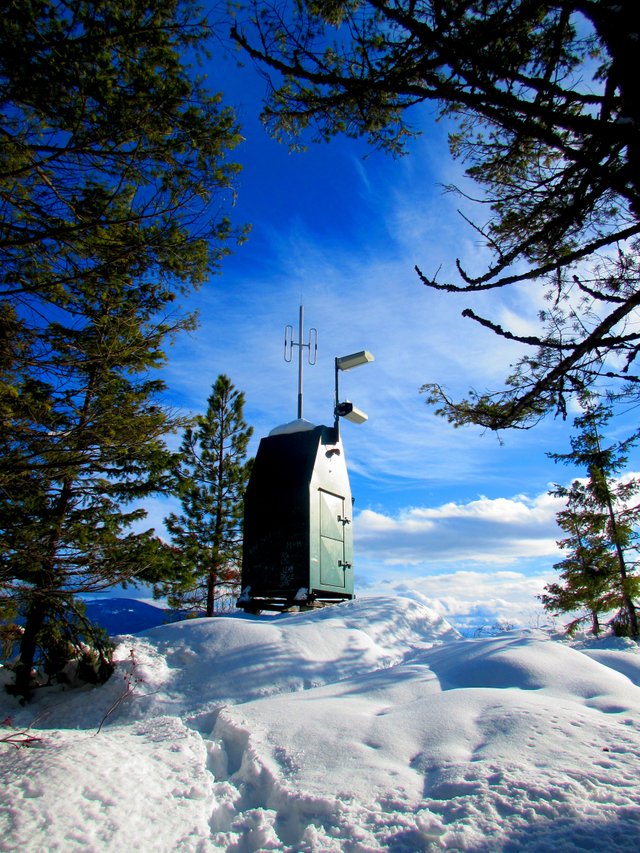 There's some sort of tower up here, not sure exactly what it is!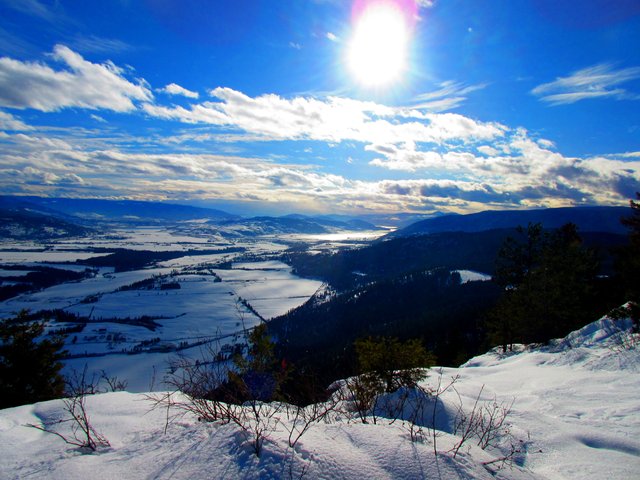 First impressions....WOW!!! What a beautiful view, I could see all the way down to the Northern end of Okanagan lake. Let's zoom in for a closer look...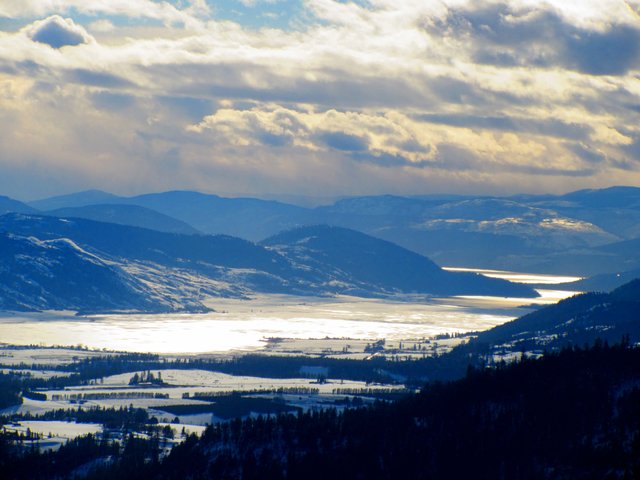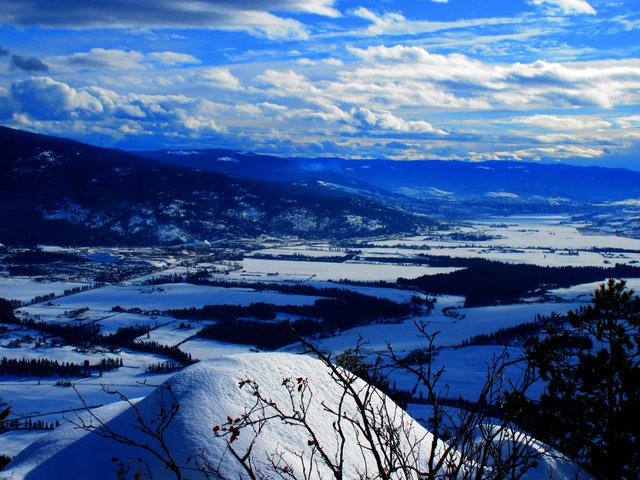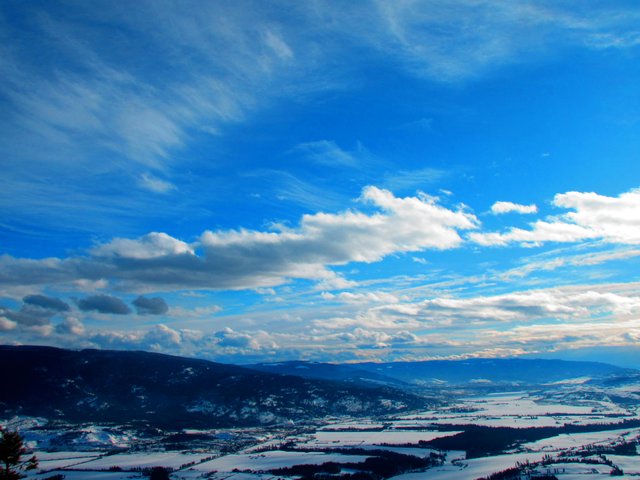 After a quick lunch break and some more photos, It was time to head back down the mountain. The nice thing about this trail network is that it forms a huge loop, so it's a completely different experience on the way down!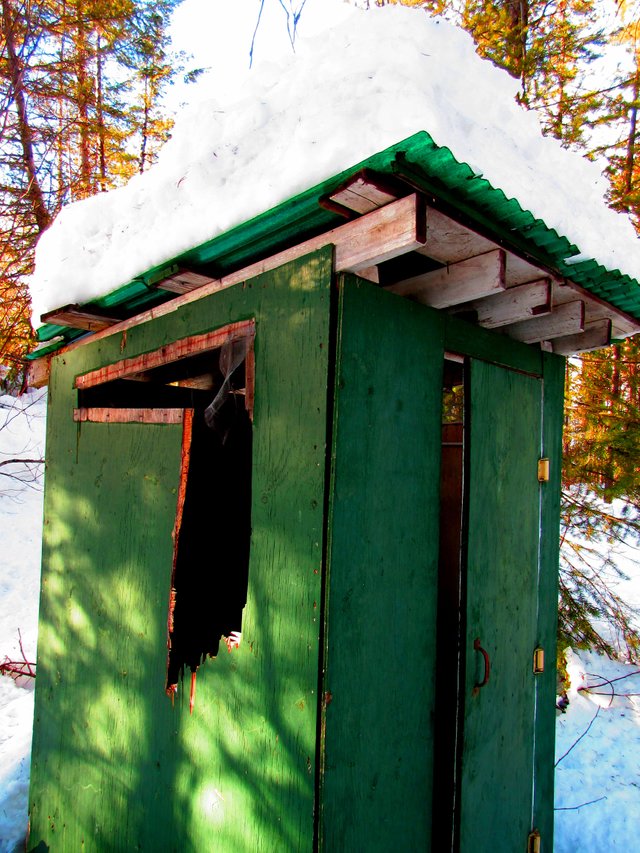 This outhouse has seen better days...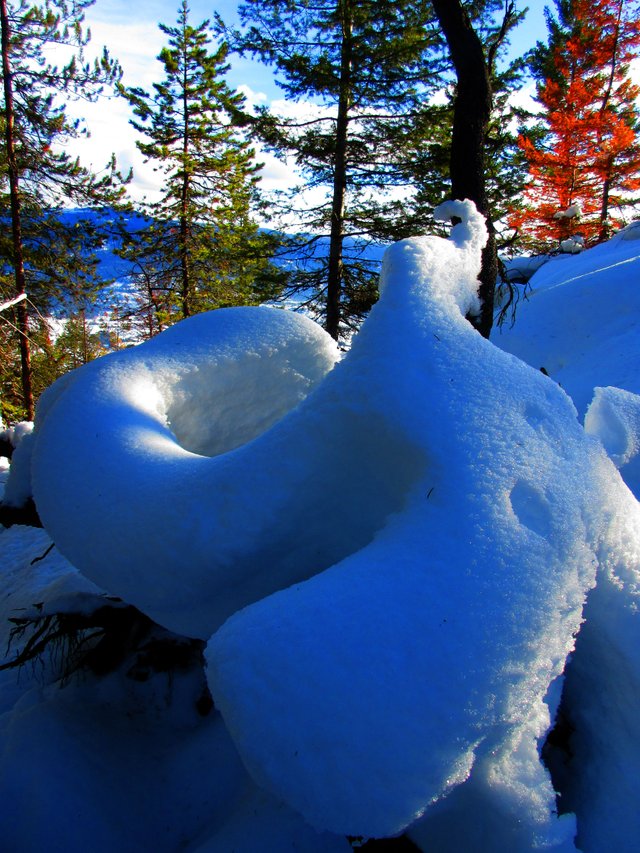 I love how nature forms these amazing snow sculptures. they were literally all over the place!
"Art is a man's nature; nature is God's art.
Philip James Bailey"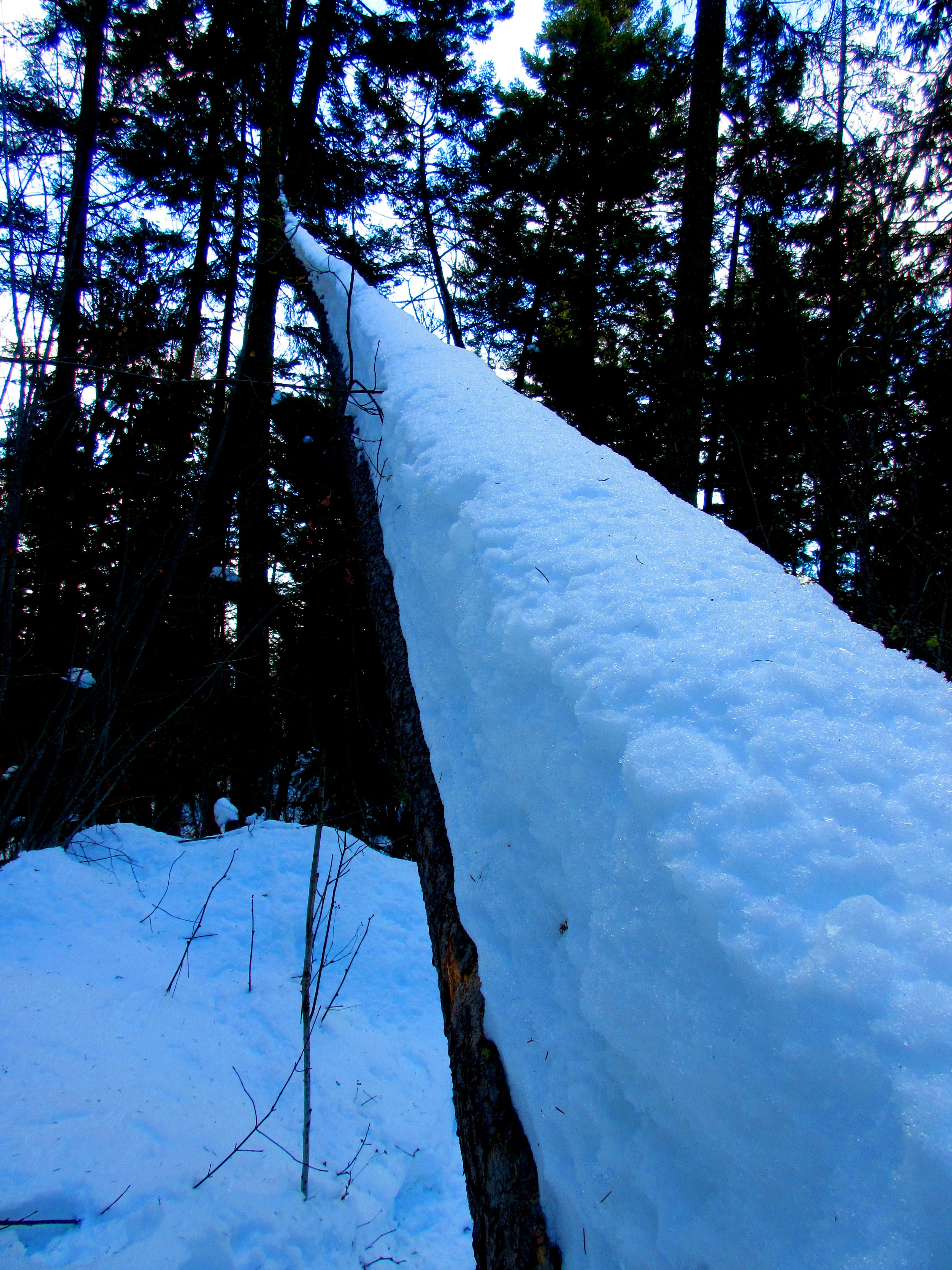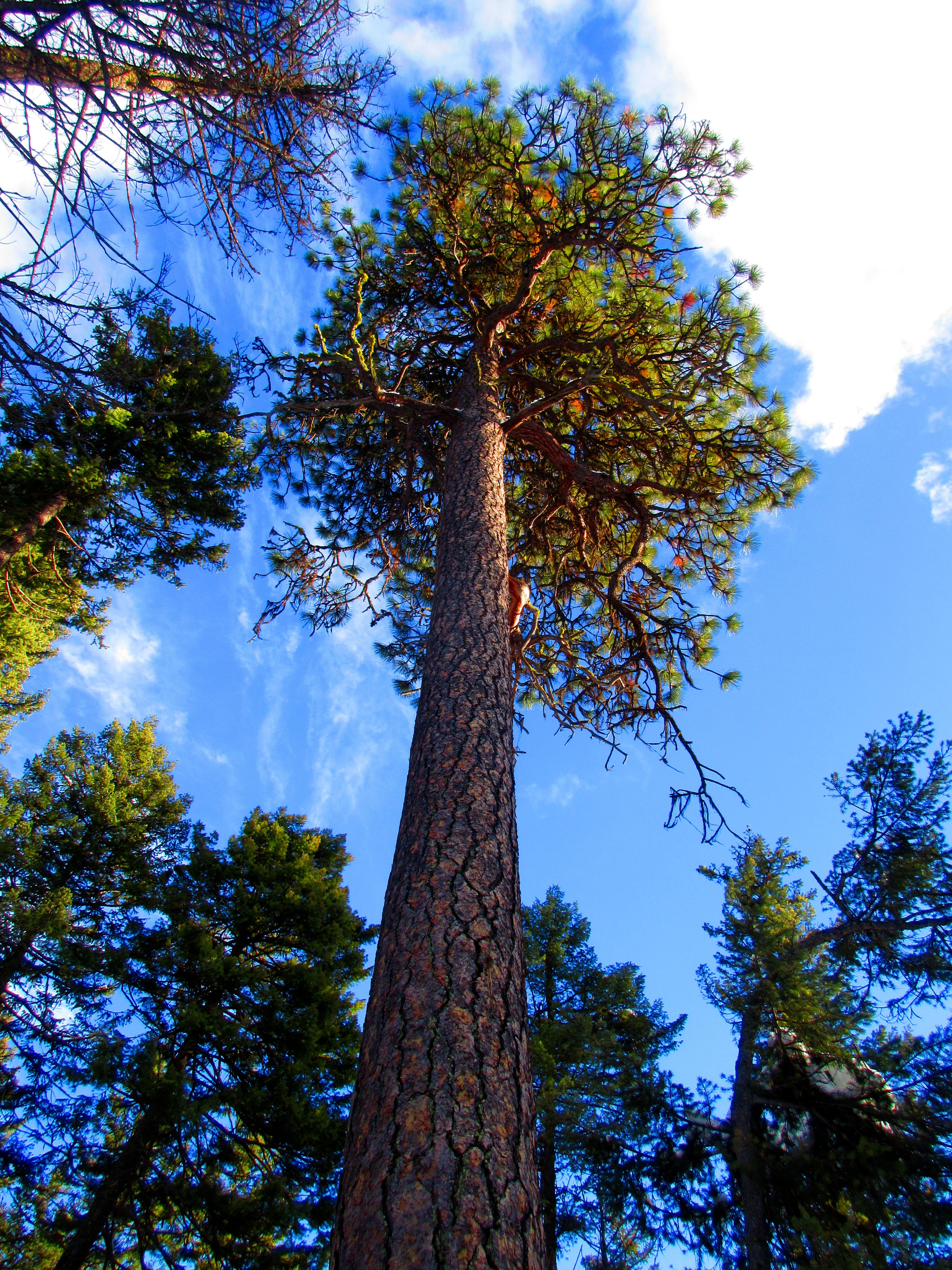 The trip back was absolutely stellar, so many beautiful trees, snow sculptures...this area is pure magic!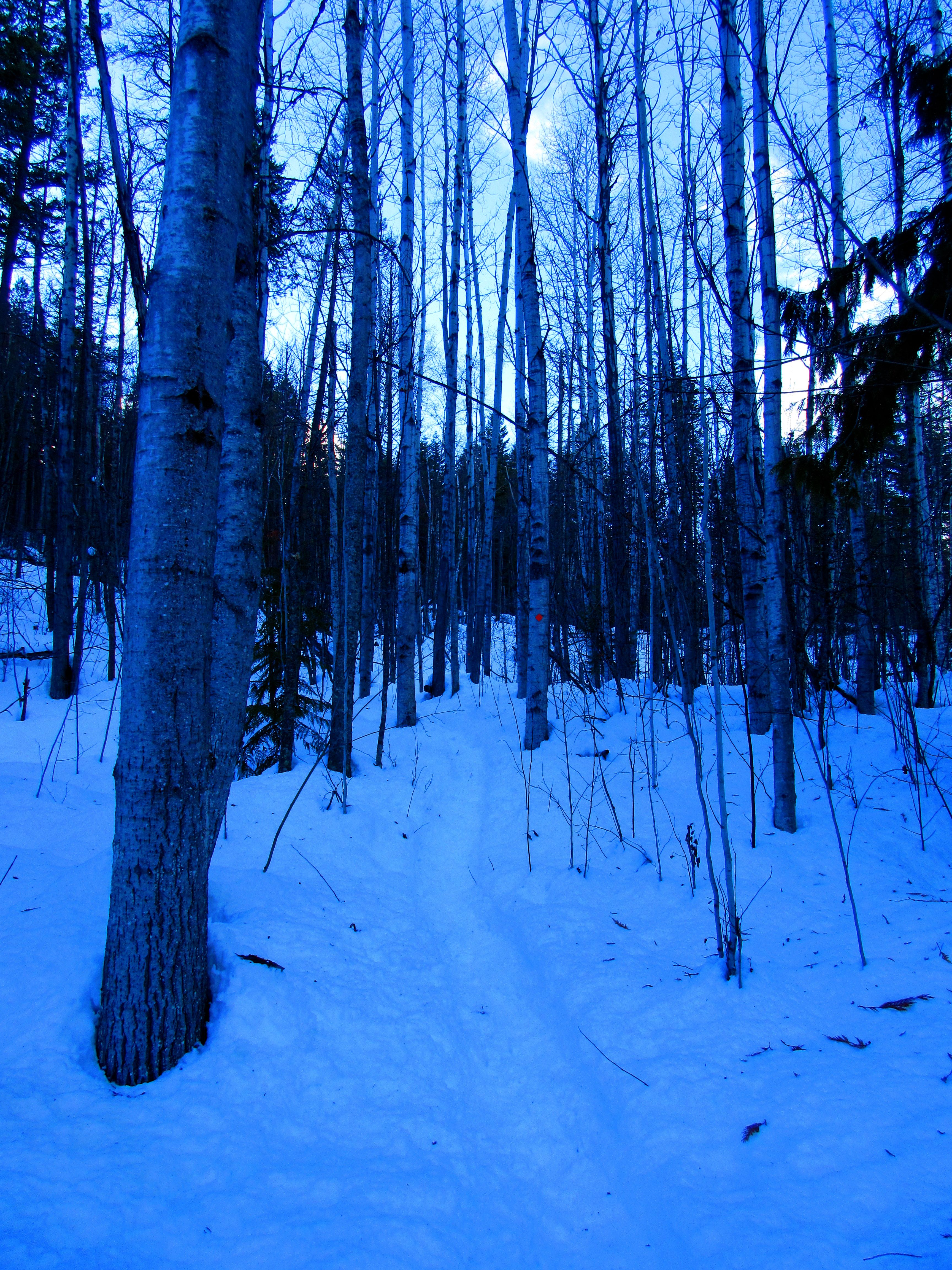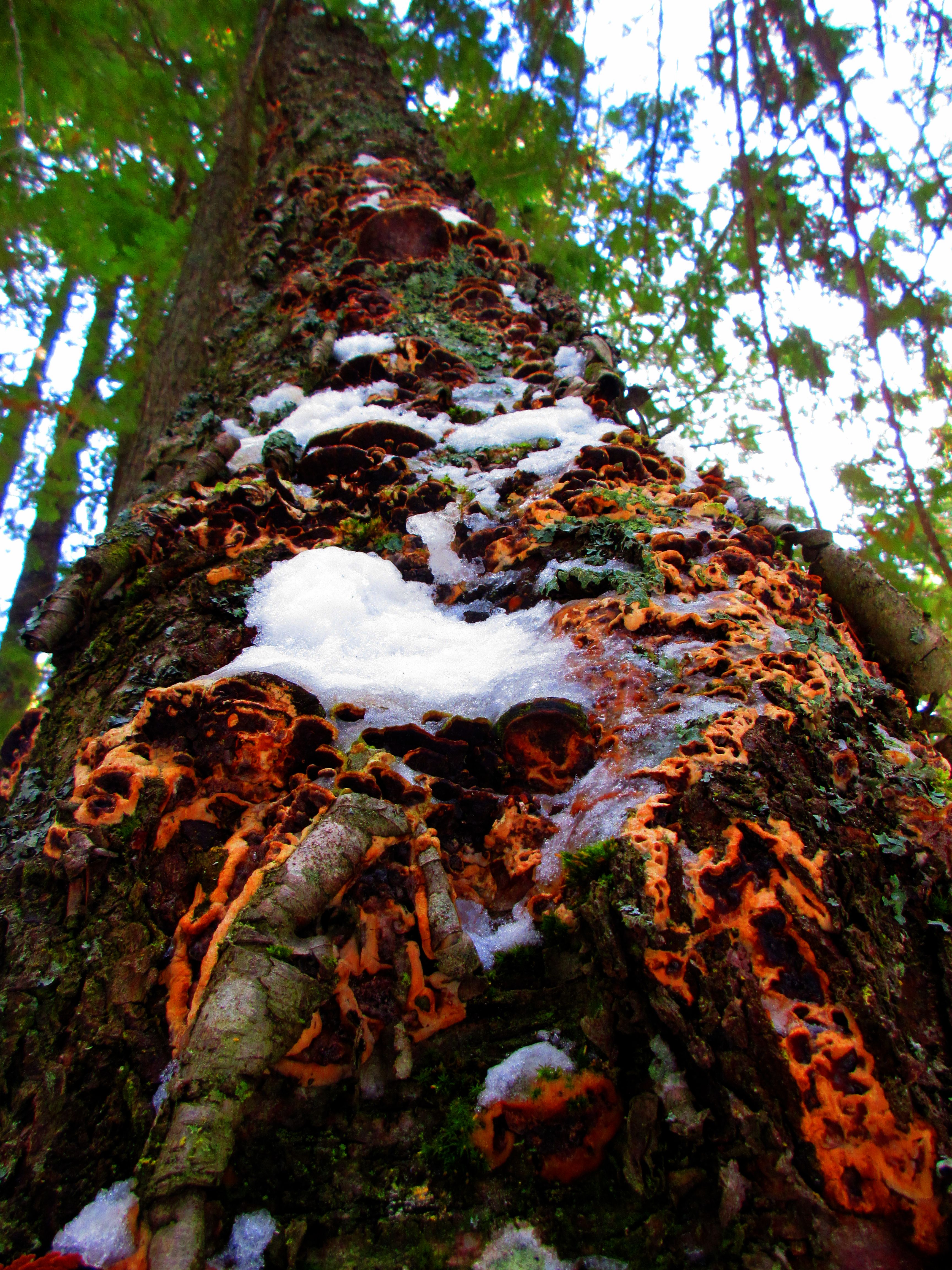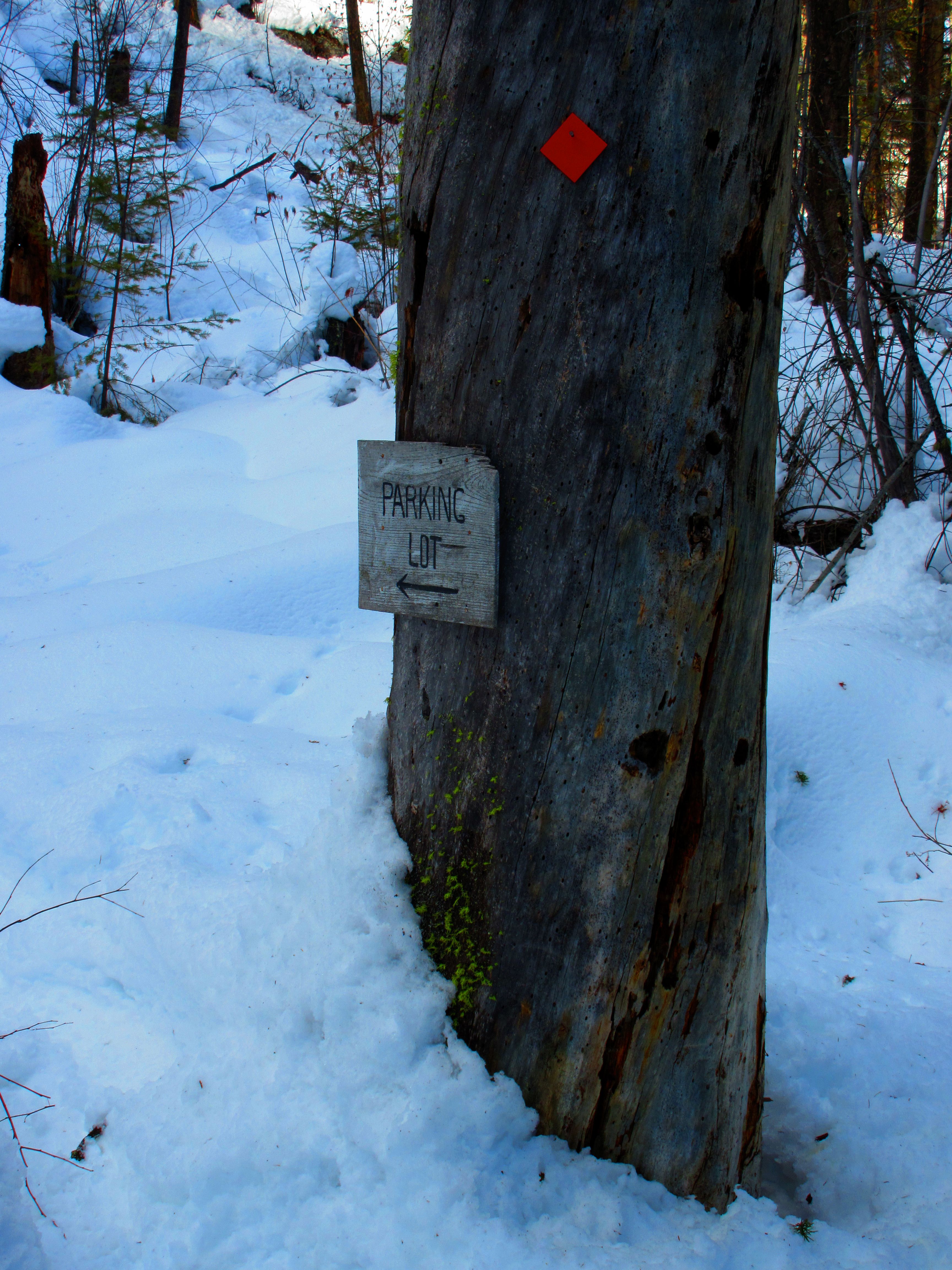 Thank you for coming with me on this incredible adventure! I'm honored to be able to share my experiences with the #steemit community, there will be plenty more to come so stay tuned! Until next time, #steem on!!!