The Top Michelin Restaurants in Paris
The French love to eat as much as they love to cook! And, Paris happens to be one mecca for food. From quaint bistros to high-end classy gourmet restaurants which serve the finest products of sheer gastronomical experiments. But the Michelin-starred restaurants are a league apart. Here's a list of the best Michelin-starred restaurants that you need to visit to be a part of the amazing culinary experience.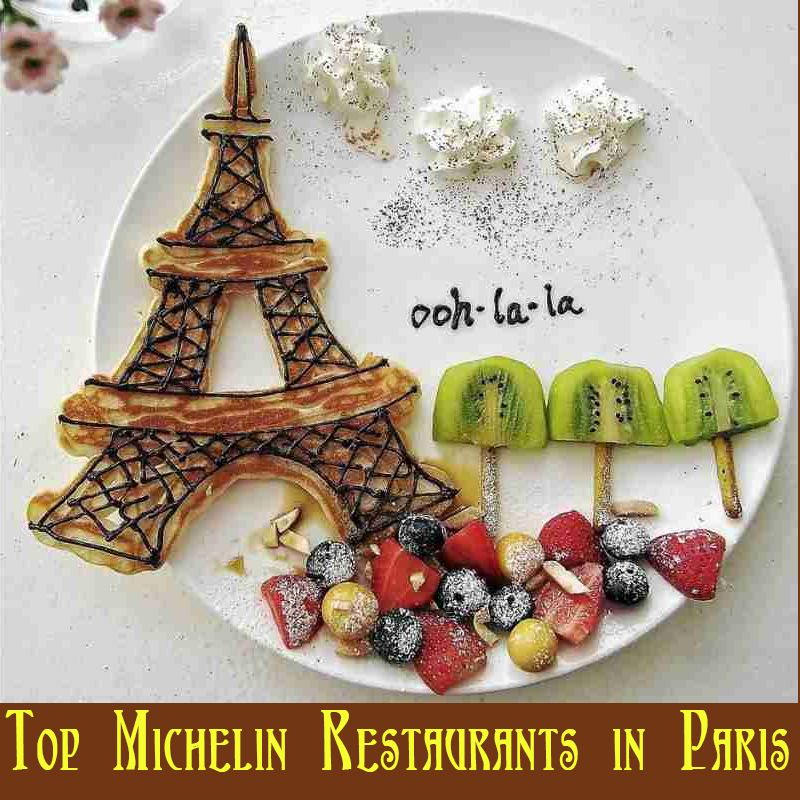 It is no surprise that France has probably the highest number of Michelin-starred restaurants than any other country in the world, and why shouldn't that be true?!  The capital city of Paris happens to have more than half of these gourmet restaurants which boast of their rewarded excellence in cooking, curating eclectic menus, bringing in a balanced variety, every now and then, in their menus- basically just keep their customers coming back for more! Here are few best ones in the city for you to indulge in.
1. L'Arpège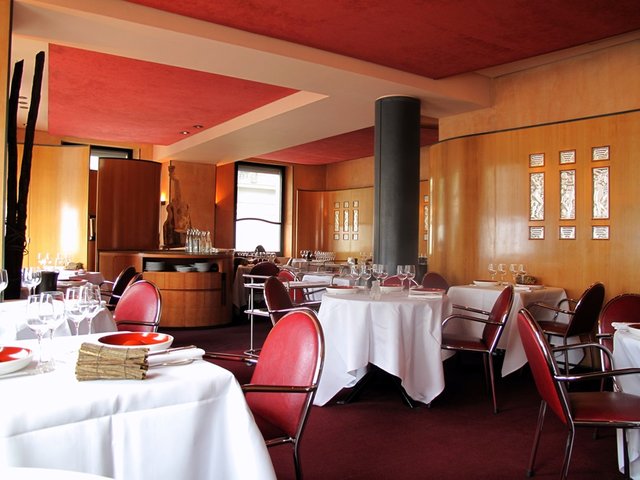 Considered to be a very high-end fine dining restaurant, L'Arpège is a 3 Michelin-starred restaurant which is run by the esteemed chef- Alain Passard. The bill, though it cuts a deep pocket, will be worth it. Make sure to try their speciality – 'Baby smoked potatoes with Horseradish mousseline' which is quite popular. For the main course, they have a variety of meat preps, our favourite being the 'Sautéed Chicken with vegetables, potato mousseline- with pan juices'.
Location:
84 rue de Varenne, 7e Paris
Timings:
Open from Monday to Friday. 12pm-2:30pm, 8:00pm-10:30pm.
Nearest Metro Station:
Varenne
2. Le Meurice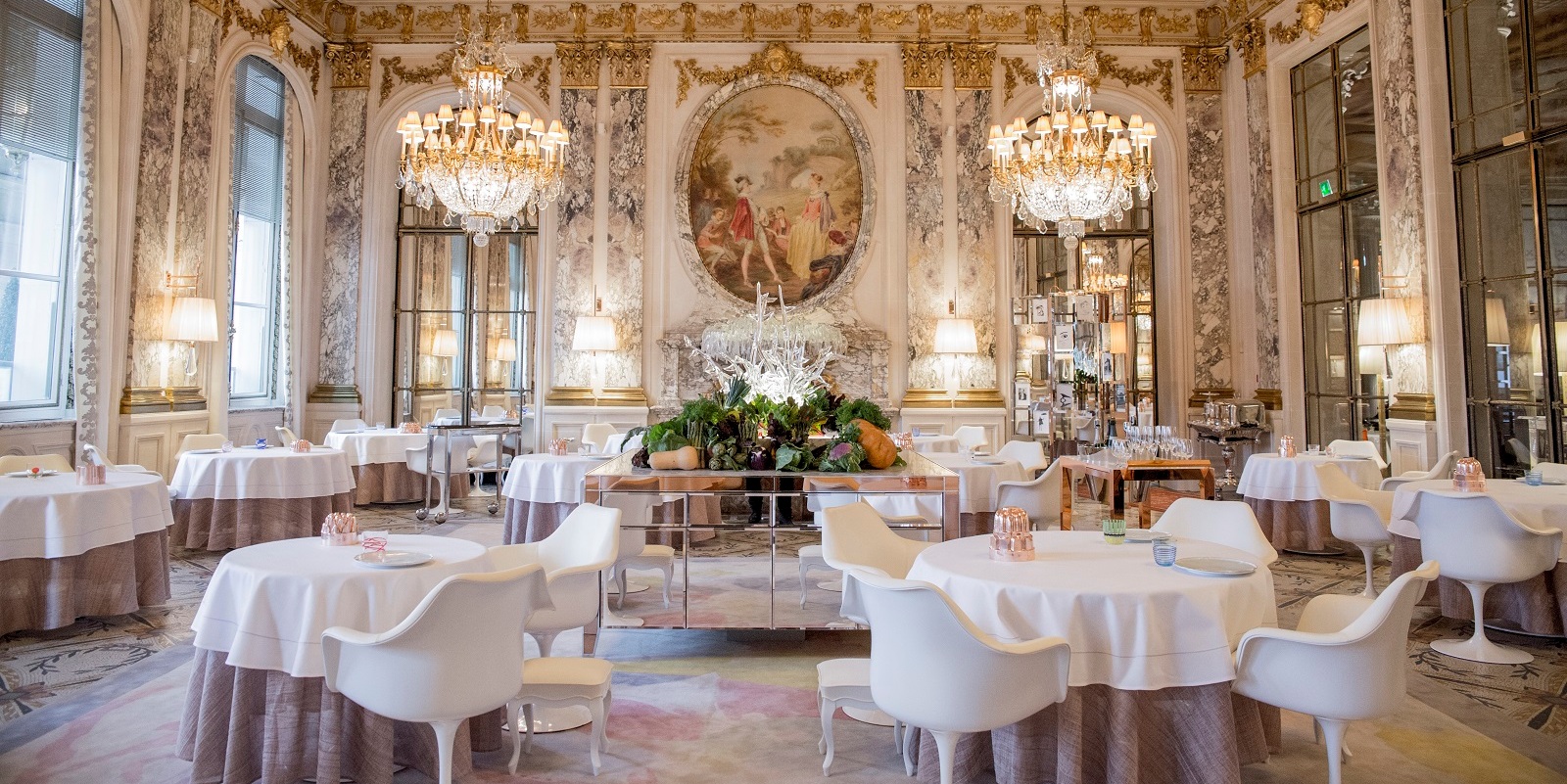 Possibly one of the elegant 3-Michelin starred restaurants in Paris. With a very classy décor with an aesthetic mosaic tiled floor and contemporary furnishing- Le Meurice has a very 'historical' appeal to it. Started by Alain Ducasse who had brought in a whole new level of vibrant infusion to the menu, the restaurant is now run by chef Jocelyn Herland and his team. A majority of the ingredients are sourced from organic farms from different parts of France and abroad. One should make it a point to try out the 'Vegetable Cocotte' which comprises of carrots, artichoke and Chioggia beets and is a very balanced dish for the nuanced palette. Also for starters try the 'Britanny lobster, sea potatoes'. Or else, you can also go for the set collection menu which is 3-tier course comprising of three dishes of starters and main menu, cheeses and desserts.
Location:
Hotel Meurice, 228 rue de Ravioli, 75001 Paris 
Timing:  From Monday to Friday the timings are 7-10.30am, 12.30-2pm, and on the weekends the timings change to 7.30-10pm 7-11am. 
Nearest Tube Station: Tuileries


3. Pierre Gagnaire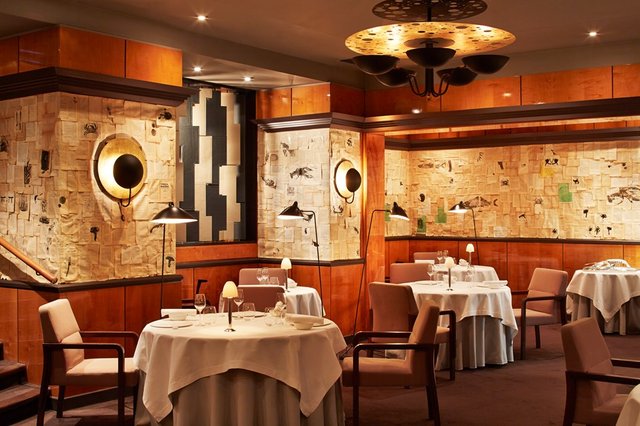 Again a 3-Michelin Starred restaurant, Pierre Gagnaire will also seem a little expensive. But a sumptuous meal here will make you believe that it was all worth the price. Most of the starters here are priced above €90. One has the choice between a set lunch menu or a la carte, though both are significantly different from each other. The a la carte menu will serve multiple dishes in a single course, while the lunch menu has set a number of dishes for a three-course meal. Make sure to try the popular French appetiser- 'amuse-bouche'. Also, they serve amazing 'Egg Ravioli' and 'Glazed Monkfish'. Top these amazing dishes with a variety of desserts like Passion Fruit and Clementine.
Location:
6 rue Balzac, 8e Paris
Timings :
From Mondays to Fridays 12pm-1.30pm, 7.30-9.30pm
Nearest Metro Station:
Charles de Gaulle - Etoile or George V
4. Shang Palace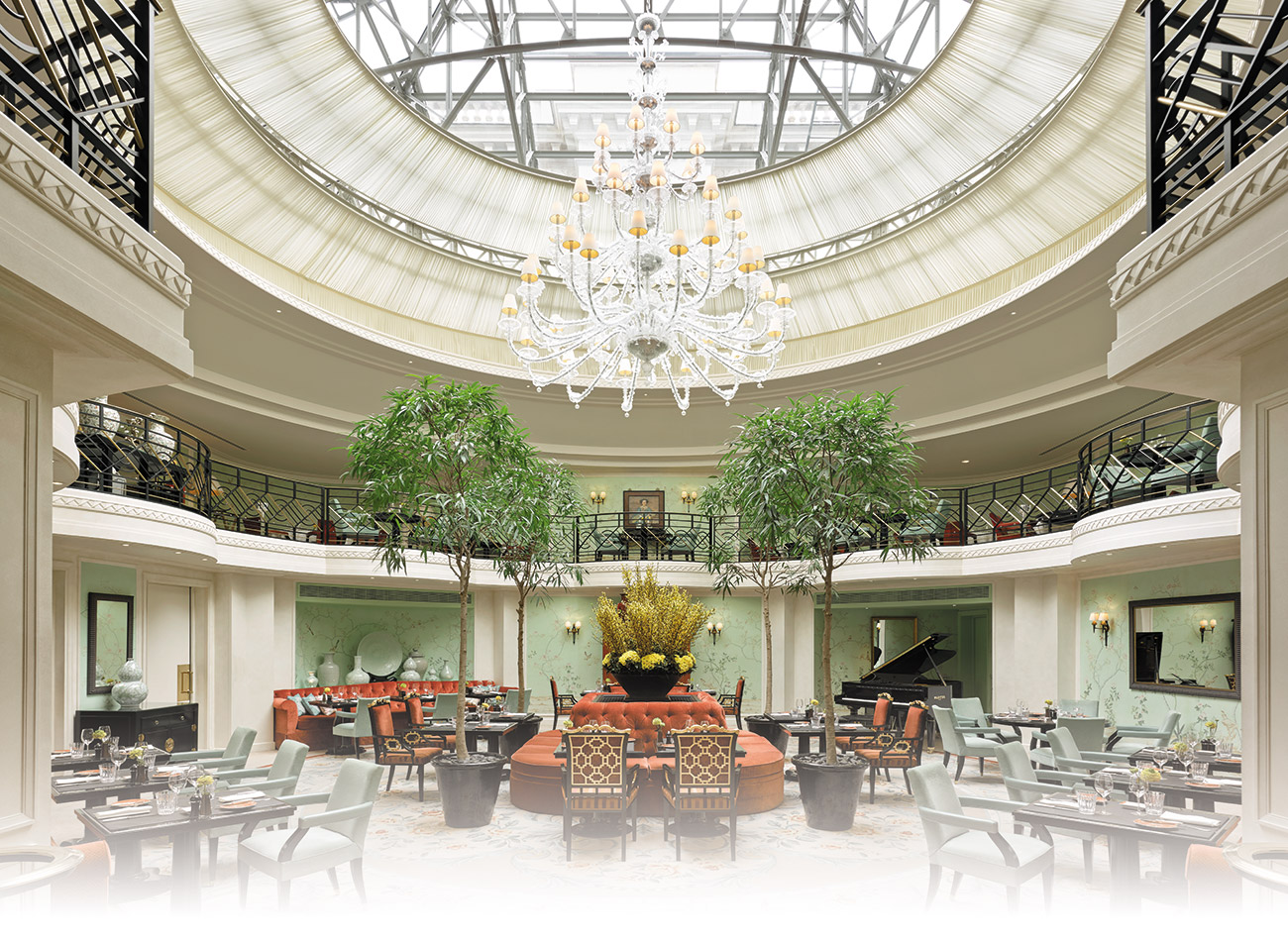 A 1 Michelin-star restaurant, Shang Palace is the only Chinese restaurant in Paris with a Michelin star. Serving authentic Chinese dishes from the Canton and Huaiyang regions of China, this place also pleases the eyes with its aesthetic and subtle décor tones. Run by Chef Samuel Lee Sum, he believes in reinventing traditional Chinese dishes, but at the same time not straying away completely. Some of our favourite dishes from this place are the 'Shrimp spring rolls', 'Crispy Peking Duck- served with rice cakes with choice of sauce'. One also has the option of ordering the set menu which has a grand collection of dishes and is easy on the pocket as well!
Location:
10 avenue d'Iéna, 16e Paris
Timings :
Thursday to Mondays:- 12noon-2pm & 7pm-10pm
Nearest Metro Station:
Iéna