Travel as a means of learning- nice thought. You need to define what kind of learning are we talking about here. By just visiting a bridge you can't learn the engineering principles applied in its construction. Camping out in a forest will not enlighten you about the species of plants and animals in that habitat. For that you need to go to college (or just Google in your laptop). But you do get to know the history of the place and get a view on how different lifestyles are practiced in different areas. You get inspired by the great works gone through in building the Burj Khalifa or any other man made wonder.You can't stop but marvel at the skill of an artist just by looking at his paintings in a museum. By interacting with people on road or even in a tourist place you get the knowledge of different society beliefs and their mindsets.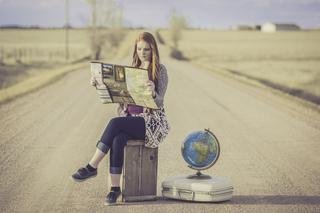 Nowadays in our age of social media, travelling is also a means of showing off your lifestyle. For many it becomes the objective of the year to have one foreign tour so as to add to their collection of Instagram Stories. Many travel to find their purpose in life, as going to a completely new place and getting out of your comfort zone gives people a reflection on their own perspective of life. Those bitten by travel bug can't stand to stay at one place longer than they need to. Others who excel at travel writing make it as their means of living.
On a personal note I always make sure I take out some time now and then to travel alone and independently. Not only are you left with a basket full of memories but you always learn a thing or two from the experiences. 
! [Image Source] (https://pixabay.com/photo-1828079/)