Mumbai.
The second week of my work trip to India was to Mumbai in the Southern part of the country. After a week in Hyderabad, I was excited to travel to another state to check out another part of this country. What I was most surprised about was how big the city of Mumbai is! It all starts in South Mumbai by the waters, with the city growing further north and then out as time went on and more people started to move to Mumbai. Seeing how this city sprawls out and how each neighbourhood is total different to each other really made me fall in love with Mumbai. There is just so much to do and this is one of the very few places where I left thinking that I can actually live here. Below are some of the must sees in Mumbai and it might just give you an indication as to how it all made me fall in love with this large city!
Getting your Bearings:
Having heard of all the horror stories of internal flights within India, I was dreading my early morning flight from Hyderabad. Reviews of Air India, Jet Airways and other international carriers have not been very positive and always hit with massive delays. I therefore took some advice from my colleagues and went for a gamble with one of the country's smaller airlines, Indigo. Ranked at number 55 in the world airline rankings, this low cost carrier is actually higher in the rankings than Jet Airways (80) and Air India (>100). The reviews online were good and their flights tend to be on time and my experiences with them was pretty solid. Comfortable seats, no lost baggage, no fuss and no delays! Their blue designs were pretty cool too.
Once you arrive into Mumbai airport, you will be near the Bandra district, which I believe is probably one of the cooler neighbourhoods. The area has come under Portuguese and British rule over the years and is now a hub filled with tech startups, awesome street art and great little cafes, giving it a really laid back and relax feel.
One of the more unique buildings in the area is the Haikujam Cottage, home of the poem making app. Slightly bias here as my good mate is one of the co-founders, but the app essentially allows people to jam and make poems online with others. The cottage acts as their main office but downstairs turns into a cafe during the weekends. People can come in and pay for tea and snacks by jamming and making poems! An artist was commissioned to decorate the outside and it has this incredibly unique feel to it! Anybody walking by would be intrigued to stop by and start jamming!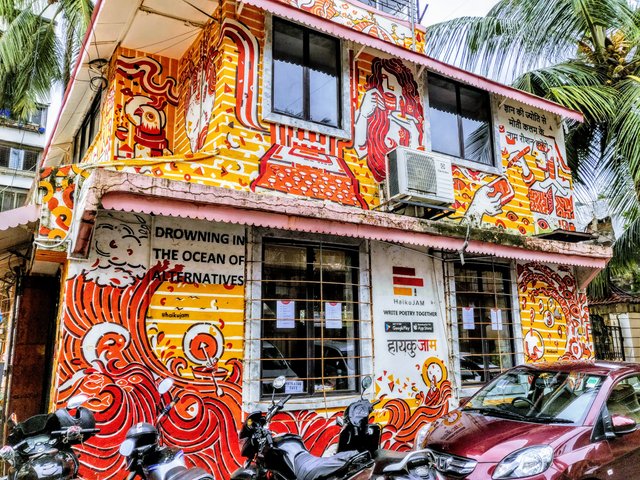 South Mumbai
The bulk of my time was spent in South Mumbai - around the areas with really rich colonial buildings from when the Portuguese and British were in the city. This brought back lots of memories of the British styled buildings in Malaysia's Penang and Ipoh!
Chhataraptati Shivajo Mahara Terminus
This train station is also known as Victoria Terminus and is a UNESCO heritage site, built in 1878. The architectural style of the building is definitely unique as it was constructed to commemorate the Golden Jubilee of Queen Victoria. You can see how some of the surrounding buildings were also built in a similar style.
This is probably the best place to start of a walking tour of South Mumbai, as you can slowly make your way to Colaba, the real centre South Mumbai. You will pass by areas with similar colonial styled buildings, grand looking reading rooms, street vendors and book sellers!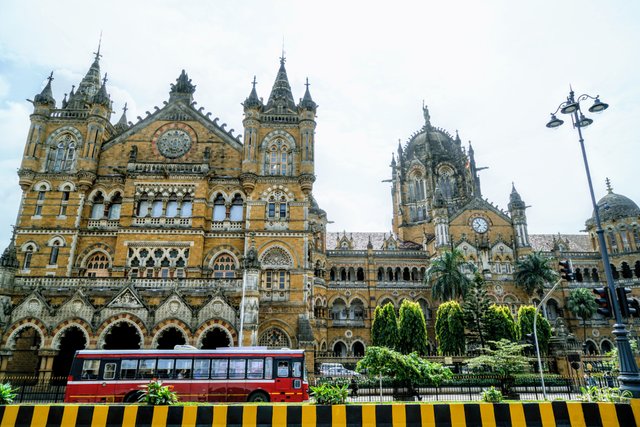 Make sure to check out the Rajabai clock tower at the University of Mumbai campus. You won't miss it as it is 85m tall and stands out in front of their green lawns. This is another World heritage site from 1867!
Eventually you will hit the waters of the Marine Drive or somewhere near the Queens Necklace. This is a very relaxed bay with great views of the curved coast and the buildings afar. There are lot of people chilling out and just enjoying the views of the waters!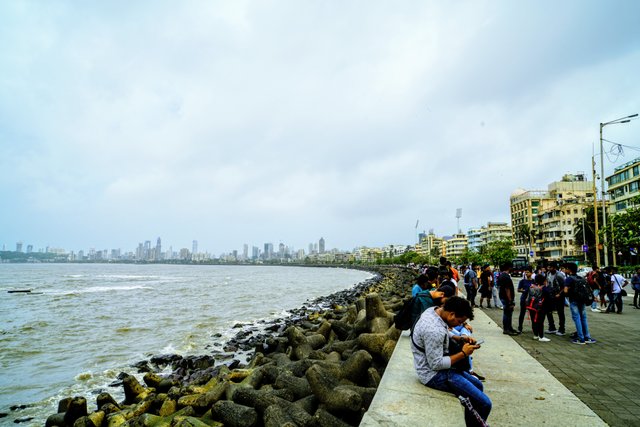 Gateway of India
Probably the most iconic monument in Mumbai, this was created to commemorate the landing of King George V and Queen Mary at Apollo Bunder when they visited in 1911. It was built in a Indo-Saracenic style and is a very popular tourist destination along the waters.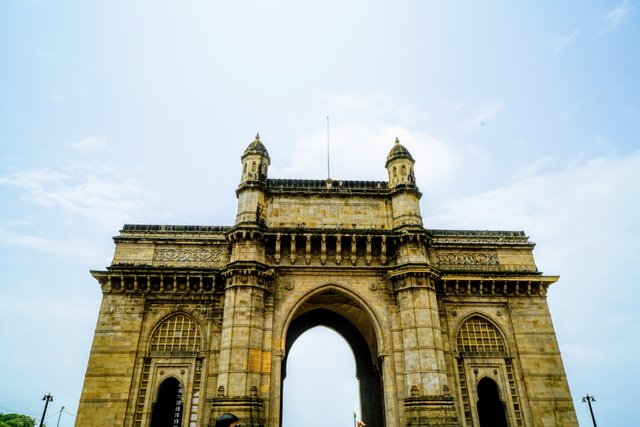 Makes sure to pop into the Taj Mahal Palace for a drink in the bar and enjoy the incredible designs of the hotel. This place opened in 1903 and was converted into a military hospital during World War 1 and is now a highly rated 5 star hotel. I found out that Indian Reislings were just as good as the ones from Germany's Mosselle or the Washington state's Yakima Valley!
From here, head down Colaba Causeway for a gentle stroll along the quieter roads of South Mumbai. Keep your eyes out for the street hair salon, or the Sasson Dock Clock Tower and the military buildings!
The end of the road is the mighty Afghan Church, an Anglican church built by the British. One of the reasons why I loved South Mumbai was just seeing how the local architecture changes so drastically from British colonial buildings to Portuguese influences, while being rooted in the streets of Mumbai.
Museum lovers will have to stop by at the Dr. Bhau Daji Lad Museum, one of the oldest museums in the city. The Victorian interiors of the museum is just stunning, along with their large collection of exhibitions.
Slum Tour
One of the more popular tours to do in Mumbai is to visit the Dharavi Slum. There are a lot of debate online as to whether it is ethical to do a tour like this. But after hearing that profits are invested into the community, I was a bit more open to checking this out. Dharavi is Asia's largest slum and is just over 2.1 square kilometres but has an incredible population of 700,000. This makes it one of the densest areas in the world. I wasn't really sure of what to expect before going on this tour but by end of it I was totally surprised and glad I did it.
This is a fully functional community filled with operating businesses ranging from pottery, textiles and soap to recycling. I was really surprised to see so much activity and hearing about how businesses are run and operate. The workers are mainly from the countryside and come into the slum to make money. A lot of them would work and even live and stay in the stores to cut down on costs. They then head back home during the monsoon seasons as living conditions are not as nice. We toured one of the businesses shop houses and really got to see the compact living conditions. What was really interesting was when we were on the roof of the slums to check out the recycling materials that were being dried on the roof. Our guide pointed to a large building just outside of the slum. "This was where the business owners actually live - they are the taxi drivers and cleaners of Mumbai city". That really struck with me as it really gave me a perspective of the different levels in society. It was a fantastic tour and we got to see a lot of the community. We also visited the centre funded by the tour's operations that help improve local people's skills and knowledge. It was a really worth while experience and a real eye opener!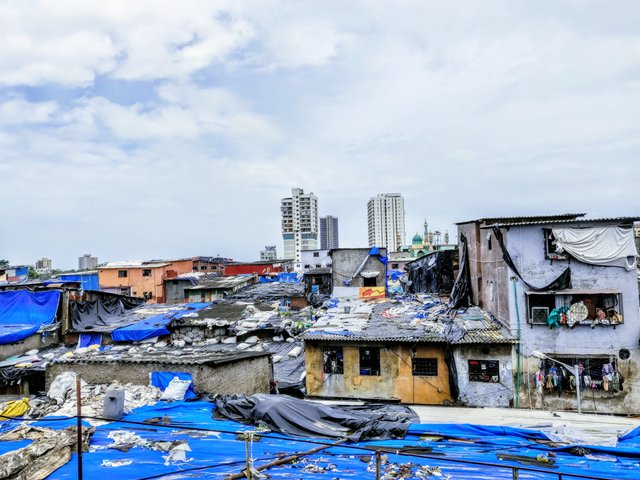 The Love for Food
Having had a brief introduction to Indian cuisine in Hyderabad, I was very excited to see what Mumbai had to offer. I have to say that the experience was completely different and adds to another reason why I loved my time in Mumbai. The diversity was incredible, the quality and the options was just amazing. My first meal in town was at Cooper Chimney in BKC - an authentic Indian chain serving some amazing food. The tandoori dishes was perfectly cooked and simply delicious! The interiors here gives this really old school feel too.
For a more upscale spot head to Peshwari but be warned that your wallet might take a bit of a hit here. This has to be the best meal I had in India. From the slick interiors to the incredibly well cooked food, this spot brings the best of the rustic tastes from the North West Frontier. Order and eat with your hands in the lush settings. The meats were perfectly grilled and everything was just perfect. I even managed to try some more local Indian wines!
After that pricey meal, you might want to head to Cafe Mondegar to ease your wallet a little. This Iranian styled cafe might be a bit more affordable but the food is still pretty good. The decor is also super chill and relaxed. The menu literally has anything you would ever want to eat.
For more modern spots, head to The Bombay Canteen and O Pedro. They are sister restaurants and offer incredible takes on Indian food but with really interesting twists. Think Indian tacos, Kerala fried chicken or O'Pedro's take on Goan food ranging from Smoked Pork Ribs VINDA-LOO to Parag Uncle's Bangda Cutlet and Beryl's Fish Curry. I absolutely love it when modern restaurants reinvent traditional dishes and flavours!
Powaii Food
As my office was based just North of central Mumbai, I also managed to try out a lot of local places around Powaii - check them out if you are in the neighbourhood!
Bijoli grill - Kolkatan food
Soda Bottle Open Wala - Iranian hot spot
Red Olives and Mantra - good Tandoori chicken
Mirchi and Mime - "Hearing and speech-impaired wait staff serve imaginative takes on classic Indian cuisine"
Nawab Saheb - hotel fine dining of local flavours
All in All
What a fantastic way to finish a two week trip in India. My weekends were definitely filled with so much fun, sightseeing and loads of food. I'll say it again, Mumbai is a place I could actually live in! There is just so much to see, so much good things to eat and the vibe is just fantastic. This ends my mini India series - stayed tuned for my next adventure!