China #9: Off the beaten track – Breathtaking Hike on the Great Wall of China (1/3)
Today, the big adventure is finally waiting for us: The Great Wall of China. This is, of course, an absolute must-do when in Beijing.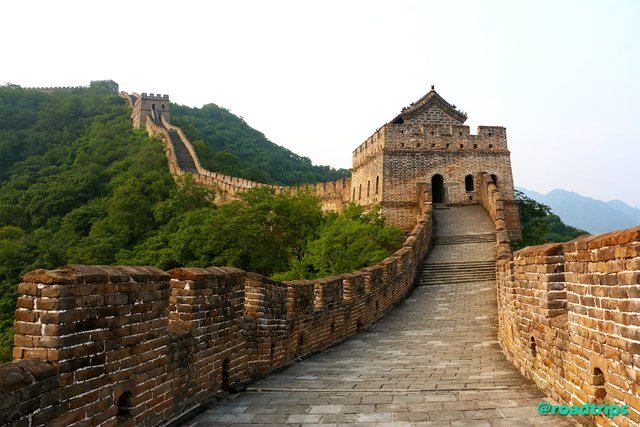 The imposing, the famous, the majestic - Great Wall of China
Before we decided on the actual tour, we spent a lot of time thinking about how, when and on what section we go. Because there are a lot of different tour operators. Finally we have chosen Great Wall Adventures
Mark, our host from the hotel, advised us against the tour we finally booked.
"What, you pay 2200 Yuan for a tour? That's too much! Normally, it costs 500 yuan per person. You are crazy!"
1100 per person is about 135 € - Yes, that's a lot of money.
But if we had followed Mark's advice, we would have gotten a run-of-the-mine-Wall Tour. We would most likely have had to quarrel with thousands of other tourists for the best photo spot, we would have been transported by gondola up to the Wall and back down and would probably have an "oh-my-God-never-again-something-like-this"-souvenir.
Instead, we had a unique, never forgetting sunset hike on the Great Wall of China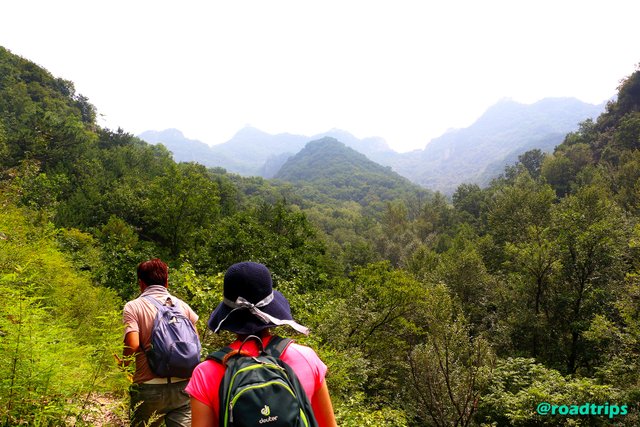 On our way up the hill to the Wall
We had a private tour with a unique guide and a delicious meal on top.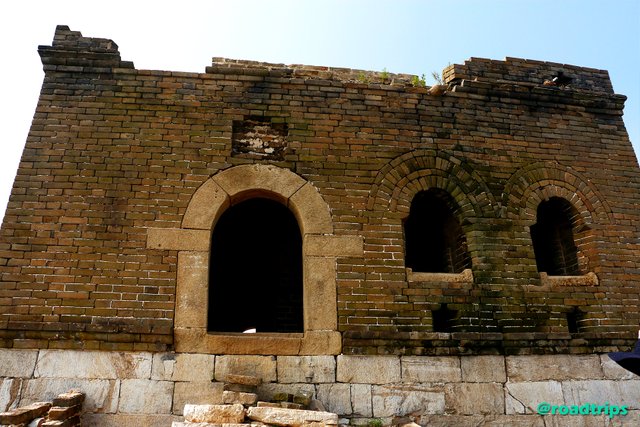 An old watchtower
We hiked on the 500 years old, untouched wall of Jiankou that is, normally, closed for the public.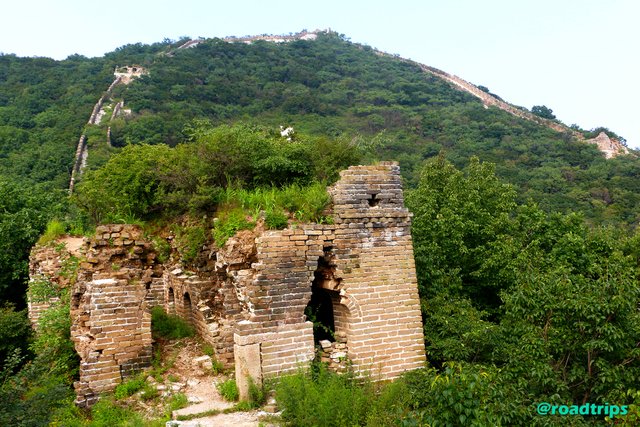 That was an incredible immersion in China's history. Without kitsch. Without tourist crowds.
We had the Great Wall for ourselves.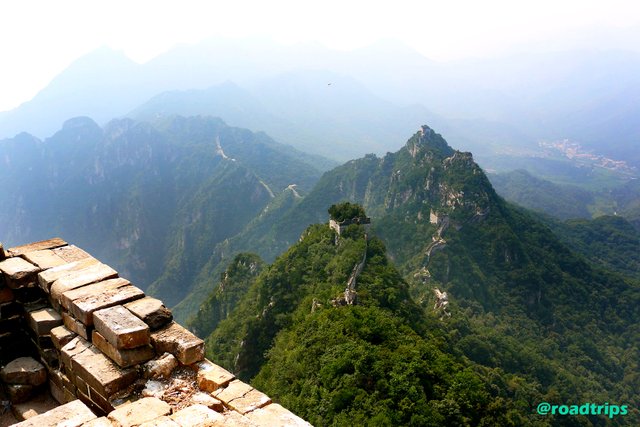 The unrestored section of the Wall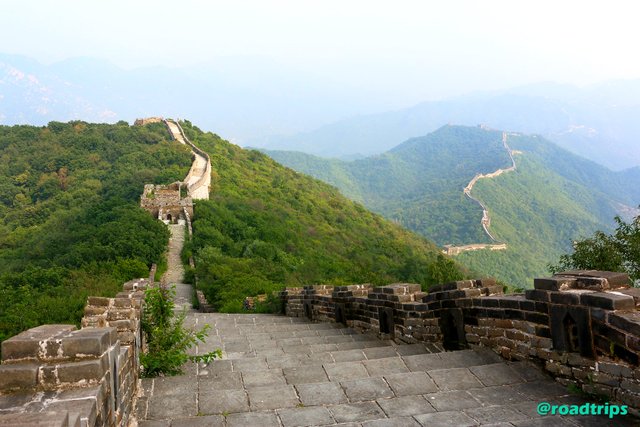 The restored section of Mutianyu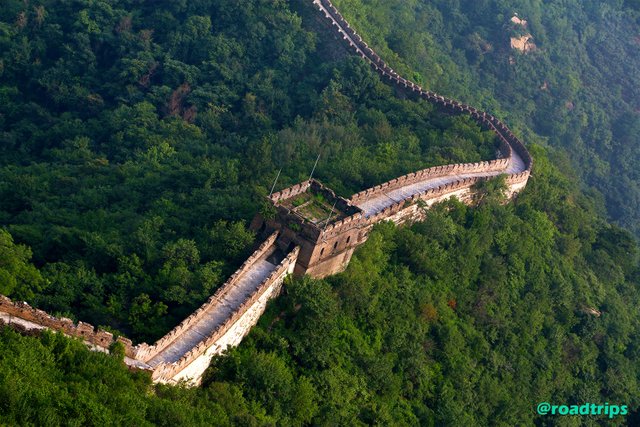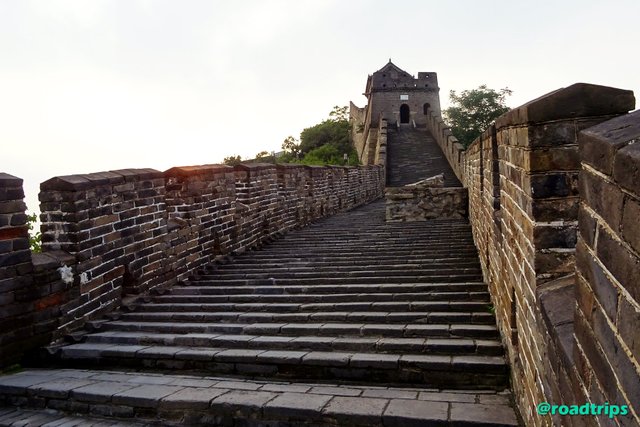 Did we catch your interest?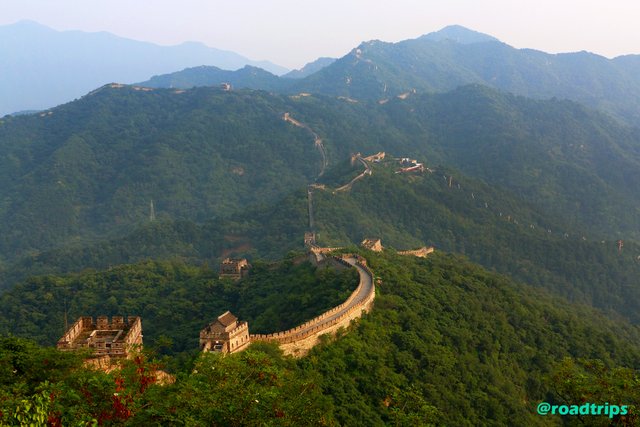 Then follow us, walk with us from the unrestored section of the Wall in Jiankou to the restored, imposing Wall section in Mutianyu - let's go!

German (same post)
Abseits vom Mainstream: Atemberaubende Wanderung auf der Großen Mauer in China [1/3]
Heute wartet endlich das große Abenteuer auf uns: Die Chinesische Mauer. Dies ist natürlich ein absolutes Muss, wenn man in Peking ist.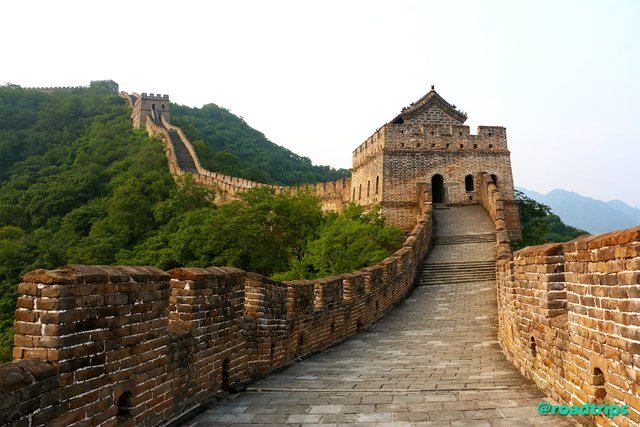 *Die imposante, die berühmte, die majestätische - Chinesische Mauer *
Bevor wir uns für die tatsächliche Tour entschieden haben, haben wir wirklich sehr lange überlegt, wie, wann und auf welchen Abschnitt wir gehen. Denn es gibt viele verschiedene Touren und Anbieter. Letztendlich haben wir uns für Great Wall Adventures entschieden.
Mark, unser Host vom Hotel, hatte uns von der gebuchten Tour abgeraten.
"Was, ihr zahlt 2200 Yuan für eine Tour? Das ist viel zu viel! Eigentlich kostet das 500 Yuan pro Person. Ihr seid verrückt!"
1100 pro Person sind umgerechnet ca. 135 € - Ja, das ist eine Menge Geld.
Wenn wir Marks Rat befolgt hätten, hätten wir aber eine 0815-Mauer-Tour bekommen. Wir hätten uns höchstwahrscheinlich mit tausenden anderen Touristen um den besten Fotoplatz schlagen müssen, wären mit der Gondel bis hoch zur Mauer und wieder herunter kutschiert worden und hätten allerhöchstens ein "oh-mein-Gott-nie-wieder-sowas"-Erlebnis in Erinnerung behalten.
Stattdessen hatten wir eine einmalige, unvergessliche Wanderung zum Sonnenuntergang auf der Chinesischen Mauer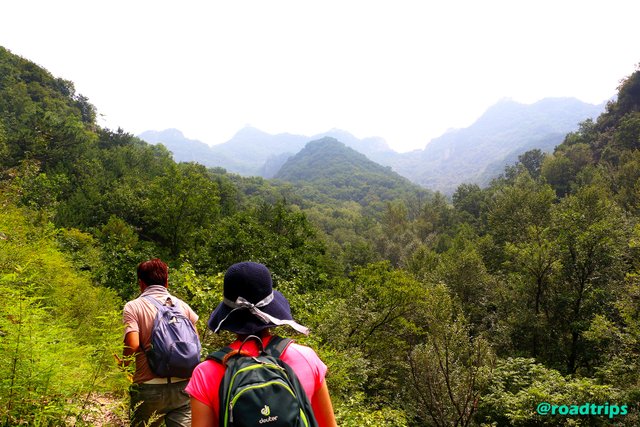 Auf dem Weg zur Mauer
Wir hatten eine privat geführte Tour mit einmaligem Guide und einem super leckeren Essen obendrauf.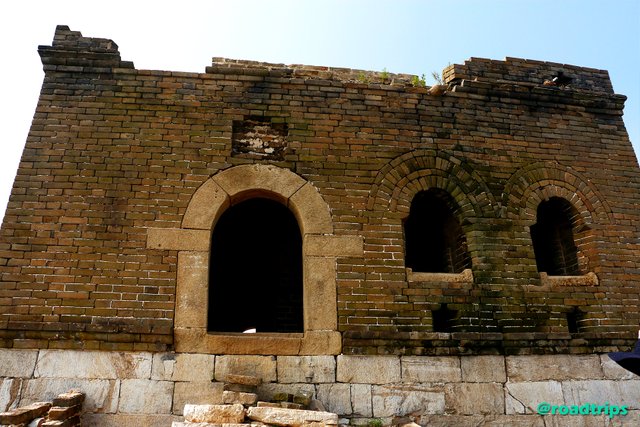 Ein alter Wachturm
Wir sind auf der 500- Jahre alten, unberührten und der Öffentlichkeit nicht zugänglichen Mauer von Jiankou gewandert.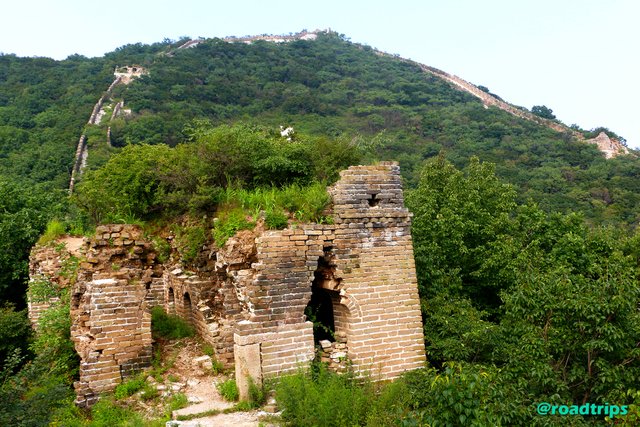 Das war ein unglaubliches Eintauchen in die Geschichte Chinas. Ohne Kitsch. Ohne Schnickschnack. Ohne Touristenmassen.
Wir hatten die Große Mauer für uns alleine.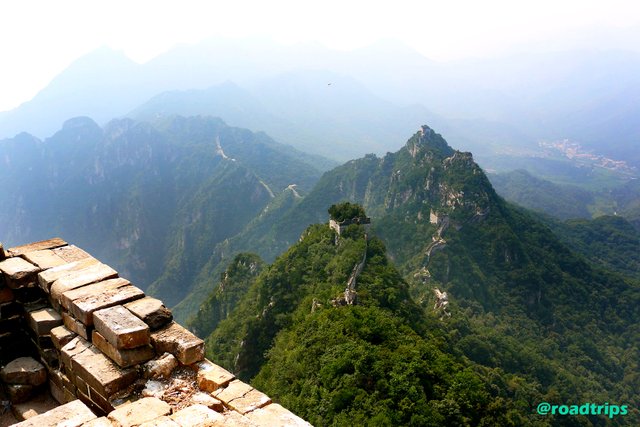 Der unrestaurierte Teil der Mauer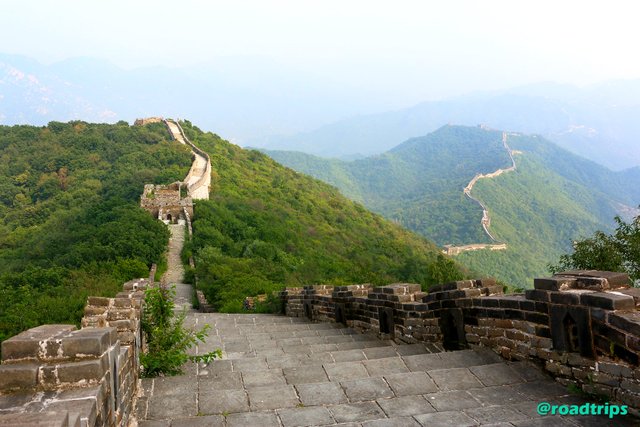 Die restaurierte Mauer von Mutianyu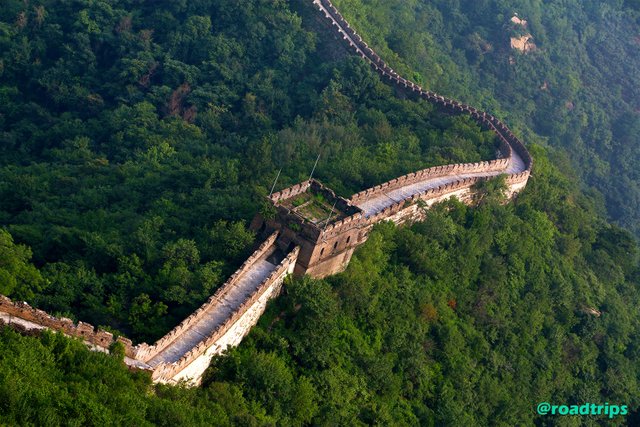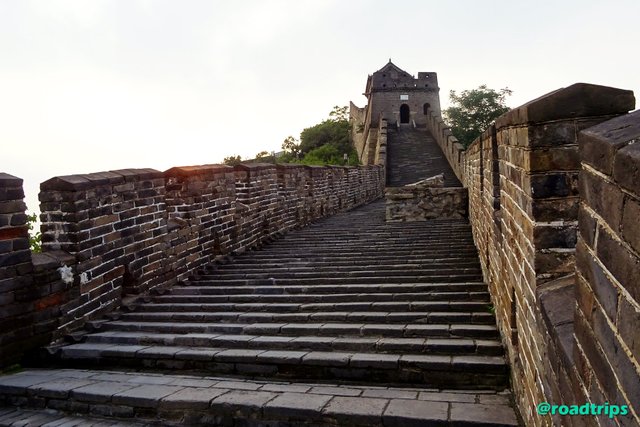 Haben wir euer Interesse geweckt?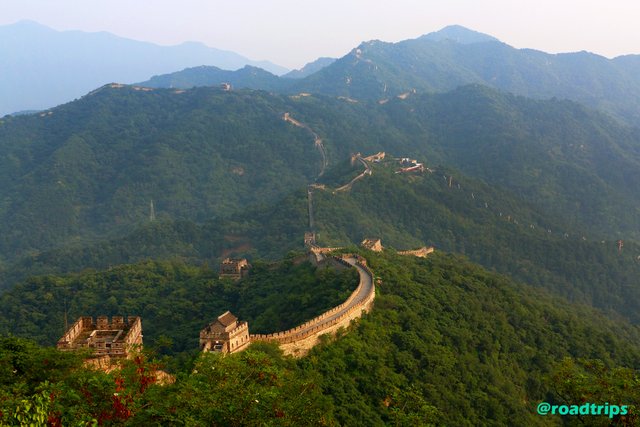 Dann folgt uns, wandert mit uns von dem unrestaurierten Mauerabschnitt in Jiankou bis zum restaurierten, imposanten Mauerabschnitt in Mutianyu – los geht's!