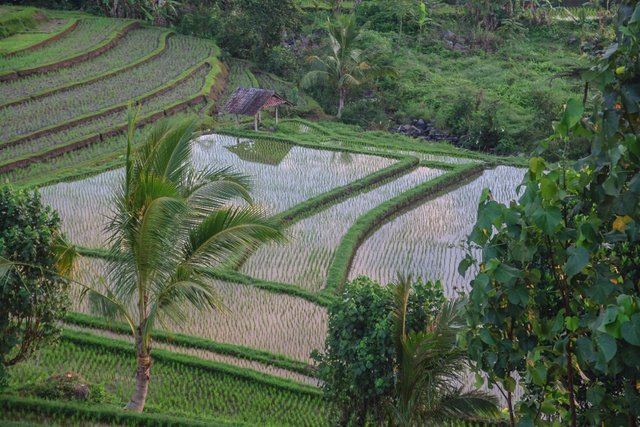 ---
(version 🇫🇷 en bas ⬇️)
❓Have your ever traveled to a place with these beautiful terrace rice fields? Where was it?
✔️We traveled Bali in our little Scooter and were lucky to see a lot of the balinese country side.
✔️Terrace rice fields are probably part of the most stunning sights in the country.
✔️Jatiluwih terrace rice fields were beautiful at sunrise, during the day and sunset. You just never have enough!
✔️Tegalalang are another popular area, with beautiful view points of the fields.
.
.
.
ⓕⓞⓛⓛⓞⓦ ⓤⓢ for more adventures in Bali
.
.
.
❓Avez-vous pu découvrir des rizières en terrasse? Partagez vos récits en commentaire.
✔️Etant donné que nous avons décider de voyager en scooter nous pouvons admirer la campagne balinaise.
✔️Les rizières en terrasse ont certainement marquées notre voyage.
✔️Nous nous sommes levés aux aurores pour voir le levé de soleil sur les rizières de Jatiluwih. Nous les avons ensuite parcourues la journée et admiré les couleurs changeantes du ciel dans l'eau des rizières au coucher du soleil!
✔️Celle de Tegalalang sont également un spot populaire dû aux nombreux points de vues en hauteur!
---