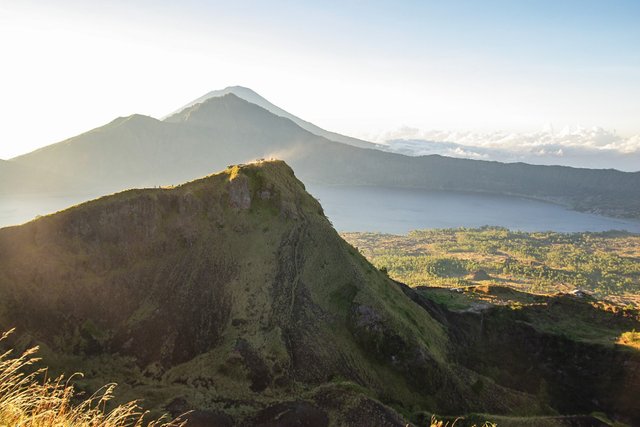 ---
(version 🇫🇷 en bas ⬇️)
❓Have you ever climbed a mountain to watch the sunrise? Where was it?
✔️We woke up at 3am to climb Mount Batur!
✔️After just over 1h of hike we were on the ridge awaiting for the sun to come out.
✔️It was windy and freezing up there but it was beautiful as we watched Mt Agung.
✔️We were served eggs cooked via the hot fumes of Mount Batur.
✔️We then walked back down along the ridge and the views were magestic!
.
.
.
ⓕⓞⓛⓛⓞⓦ ⓤⓢ for more adventures in Bali
.
.
.
❓Etes-vous déjà monté au sommet d'une montagne pour admirer le lever du soleil? Dites-nous en commentaire oû vous avez eu cette experience.
✔️Nous nous sommes levés à 3h du matin pour grimper au sommet du Mont Batur dans le but de voir le levé du soleil!
✔️Après un peu de plus d'une heure de rando, nous voilà au sommet.
✔️Il fait froid et c'est trés venteux! Mais nous pouvons déjà les formes du Mont Agung.
✔️On petit déjeuner nous nous servons des oeufs cuits dans des trous où les vapeurs du volcan Mt Batur sortent.
✔️Une fois le soleil complétement levé nous continuons notre randonnée sur la crête avec vues et paysages magnifiques!
---