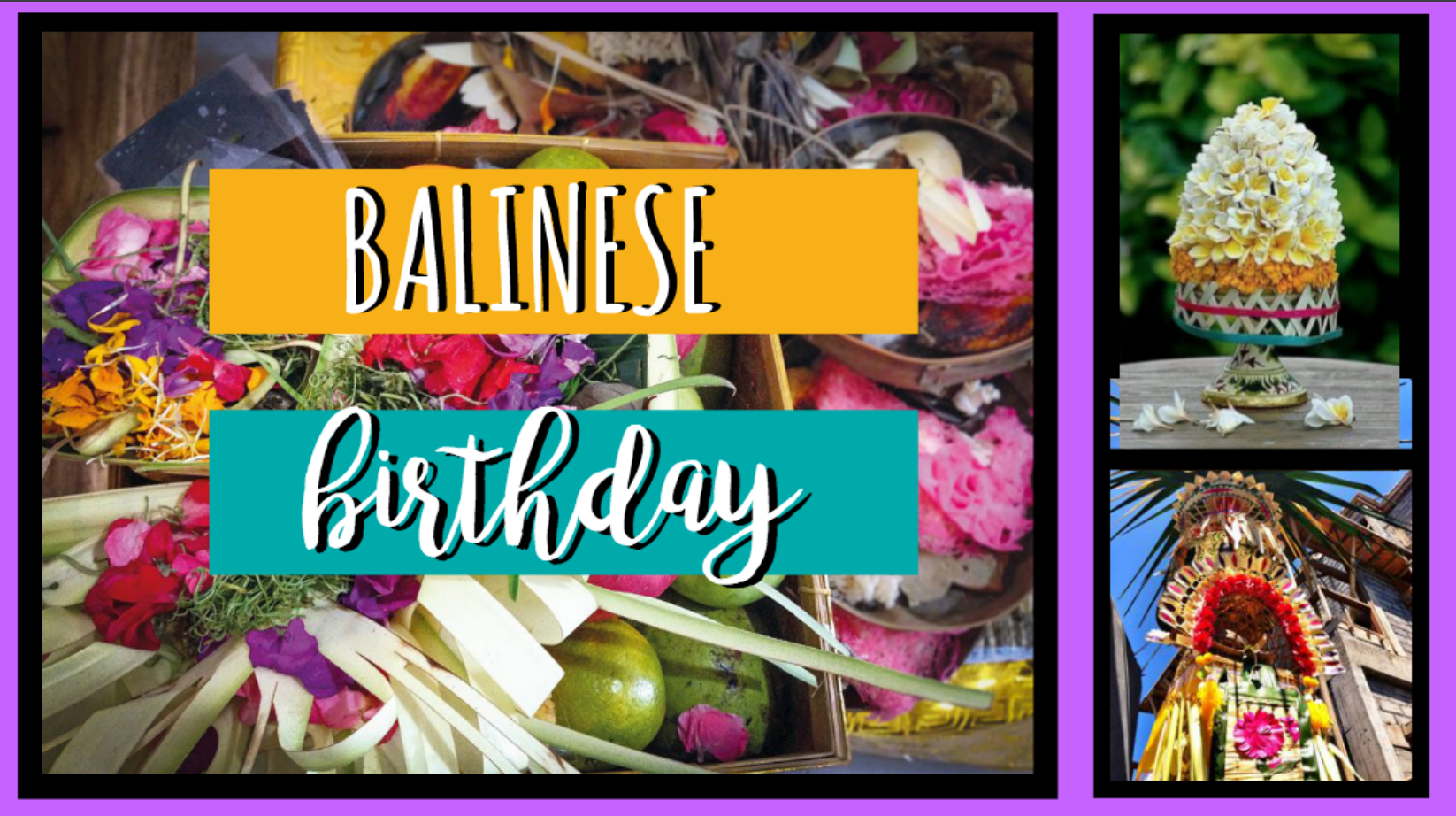 Two birthdays? Sounds like a tradition I should've talked my mom into when I was 5 and could've cashed in on a lot of sweet presents. Some genius Balinese kid had to have come up with this idea.
But yes.
Balinese people have two birthdays. The regular one and the "Balinese one."
I asked Nari about the Balinese calendar and how it works and she said "I'm confused a little bit."
Which totally explains why I was confused when she tried to explain it to me! I thought she knew what she was doing! Haha the woman cracks me up.
She spent several days weaving decorations out of palm leaves for the ceremony for her son's Balinese birthday.
Look at this bird she made: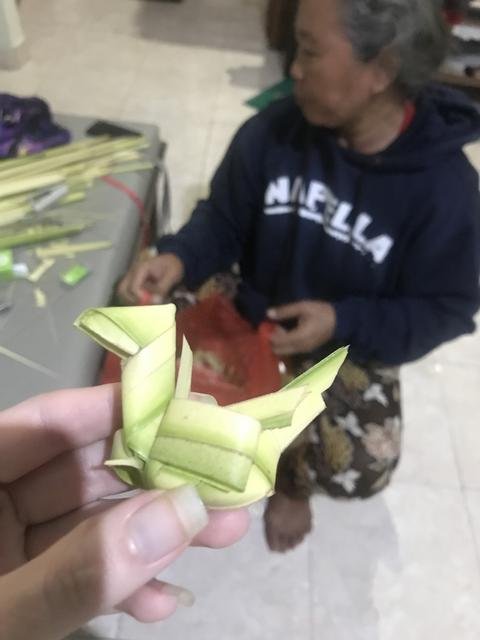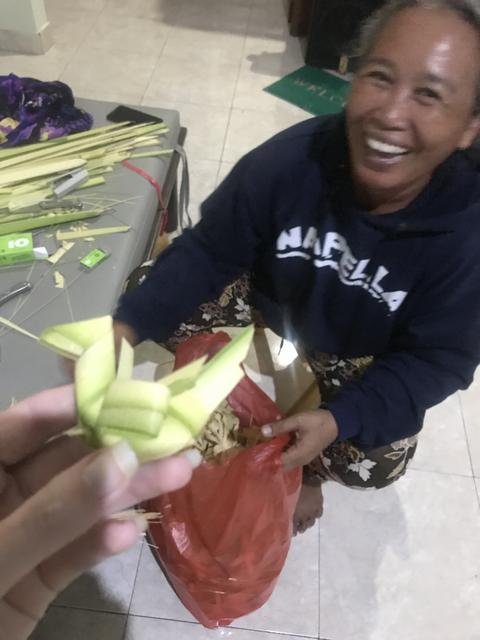 I asked her in broken English that imitates the way she speaks:
"What's mean?" (the bird)
"It's for keep the body clean." - Nari
"Really?" - Me
"I don't know. I just make make." - Nari
Hahaha never a boring day around Nari and her family, that's for sure!!!
If you really are dying to be educated about the meaning behind Balinese birthdays, a quick "presearch", a decentralized search engine, should do the trick.
Obviously, Nari and I are failing at teaching you.
But we had fun!
And that's what counts maybe!?!?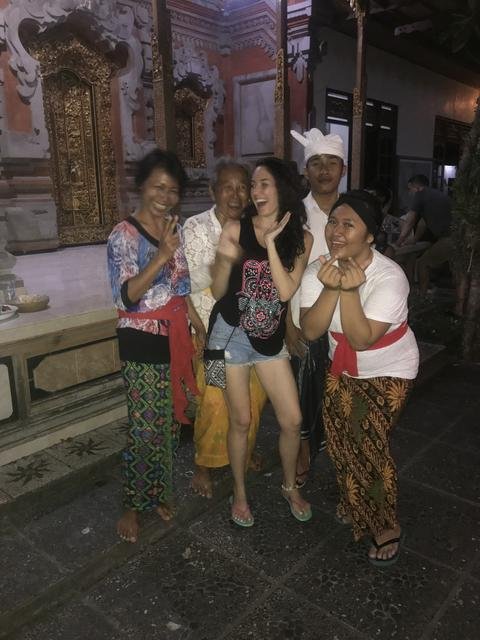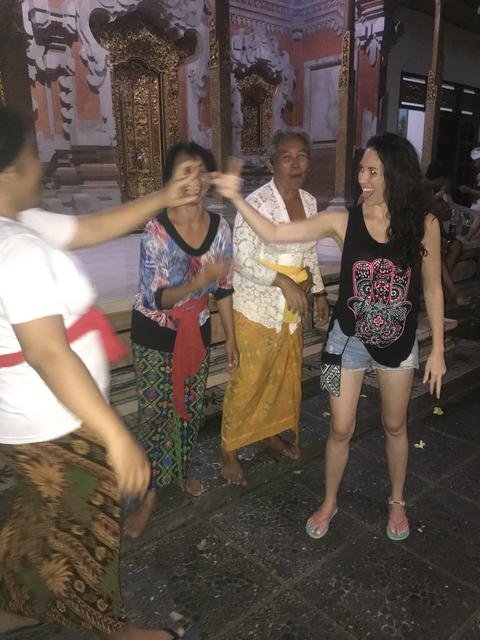 These pics are blurry but I like blurry pictures, because I think they're proof of fun.
They're not all posed and sterile (like your urine. or a hospital room).
Here are the decorations for the Balinese bday: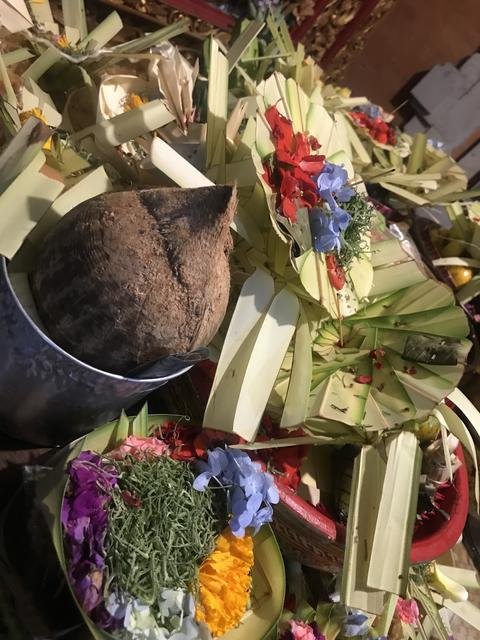 Yeah, Nari basically did all of this herself. That's what I can an ACTUAL baller, as opposed to people like me who just PRETEND to be baller.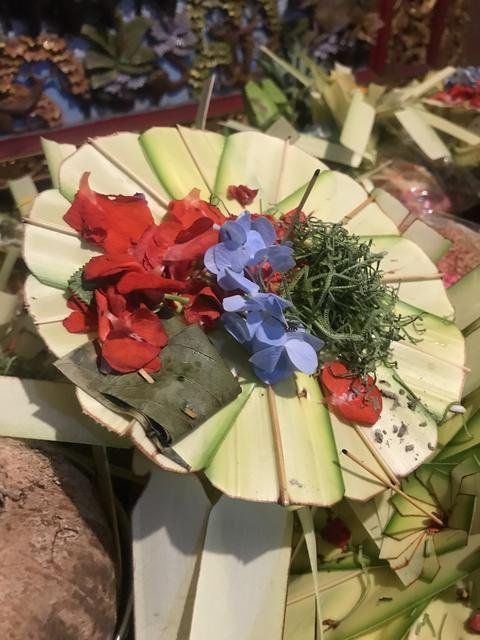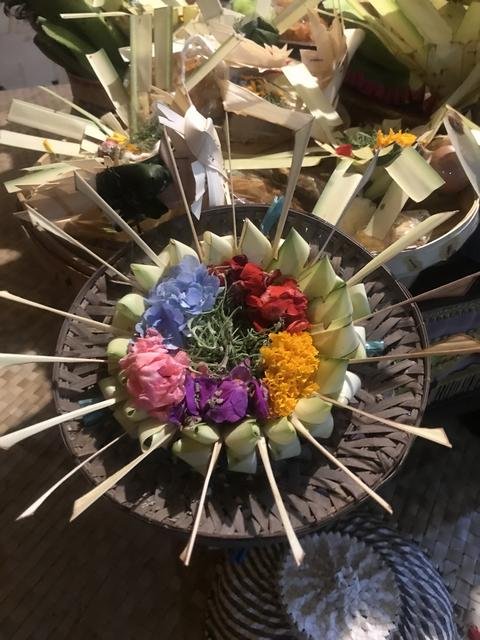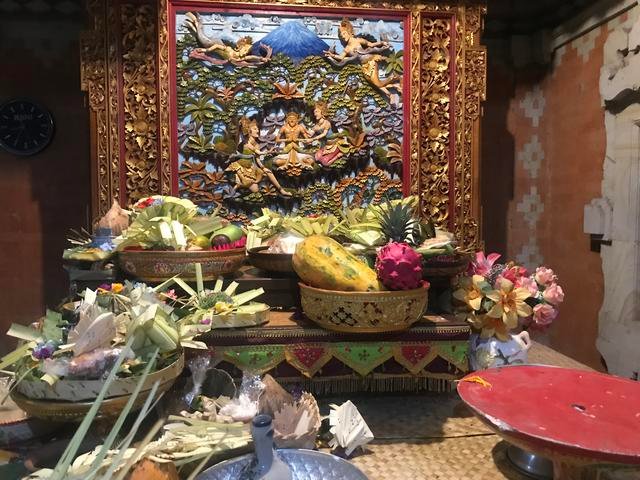 Everyone at the homestay got to participate in the Bday party and eat
Nari's homecooked food.
She makes stuff like Gado Gado (eggs, peanut sauce, sprouts and amazingness) and Nasi goreng (spicy fried rice).
Forgot to take a pic of her food this time around so thank you internet for picking up my slack: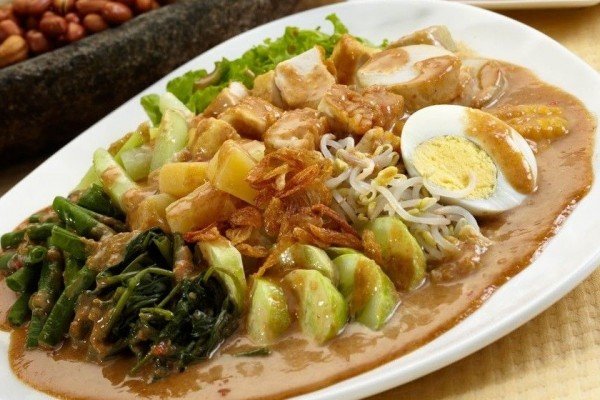 Much <3 to you from Bali from all of us (even though I'm not in the pic haha).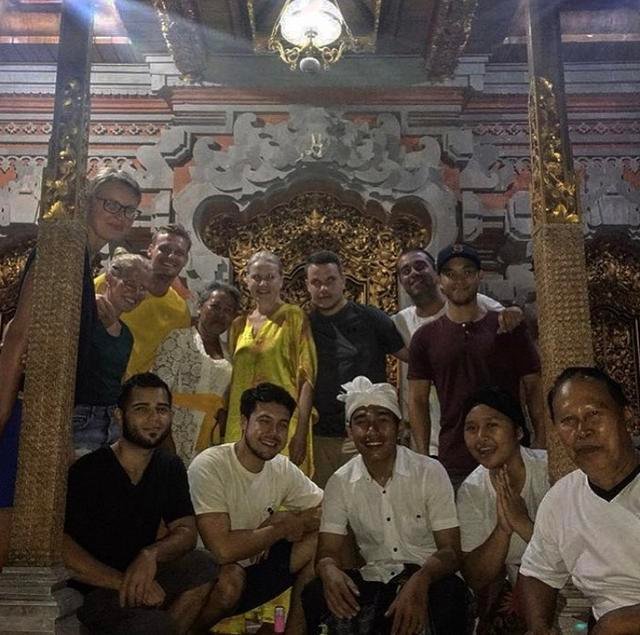 The moral of this story is two birthdays are better than one.
P.S. I'm giving away 10 steem monsters packs, it takes about 2 minutes to enter to win, find out how here!