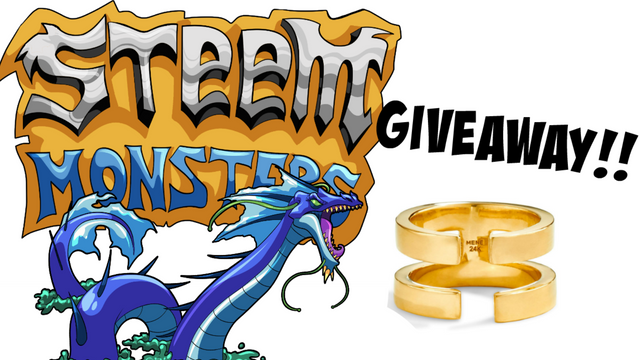 If you're stalking me then you know that I won a lot of steem monsters packs because @goldmatters holds crazy contests! So now, I can have some contests of my own!!
I'm giving away 10 of those booster packs to one of you guys!
So how do you get in on this steem monsters action? I'm about to tell you, but let me show you something cool first!
Wellll there's something else I'm a little crazy about lately. And I'm finally taking the plunge!!
There's this website for investment jewelry called Mene. You probably have heard of it because it's gone a little viral on steemit, thanks to some crazy steemians with their weird-tool-unboxings (ahem @goldmatters @goldfashioned @tbnfl4sun @alphasteem @coruscate @ALotOfOtherSteemians).
And the plunge I'm taking is getting in on their harvest plan!!
I keep hearing about it and just had to check it out for myself.
I'm extra excited because the price for gold is still low right now!
So, I got on the site to get a pair of earrings I've been admiring for a while (I'm going to get them for my mom, but that's just because I know she's nice enough to share them with me haha):

I got excited again to see that shipping comes with FREE shipping insurance!!!!
Wow, Mene...can you get any better?! You just keep surprising me with your awesomeness!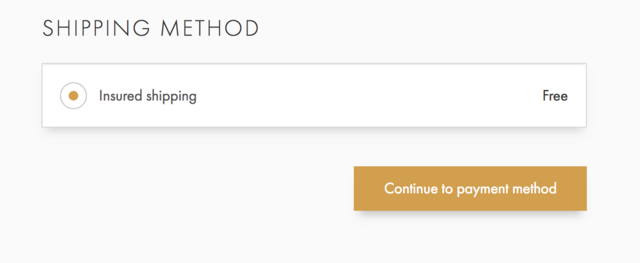 I clicked to the next page and my heart started beating even faster as I realized that Mene was scoring even MORE brownie points than they did on the last page.
They accept paypal, bitpay AND funds from coinbase. Or you can use your credit card if you want and rack up some points for buying gold! All of these options got me excited!!!
I decided to stick with fiat because HODLing is what I do in my free time for fun.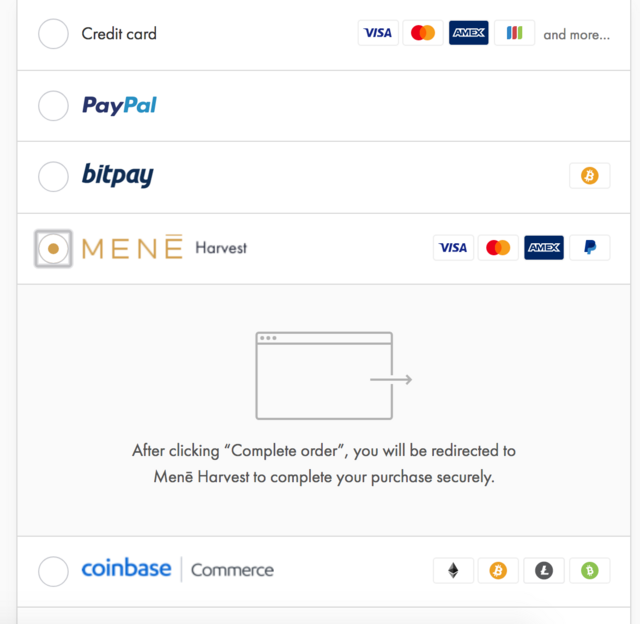 Then I saw that I could choose if I want to pay over 3, 6 or 9 months. Wow, thanks for the flexibility! I'm all about that flexible lifestyle (except for the fact that I can't do the splits anymore).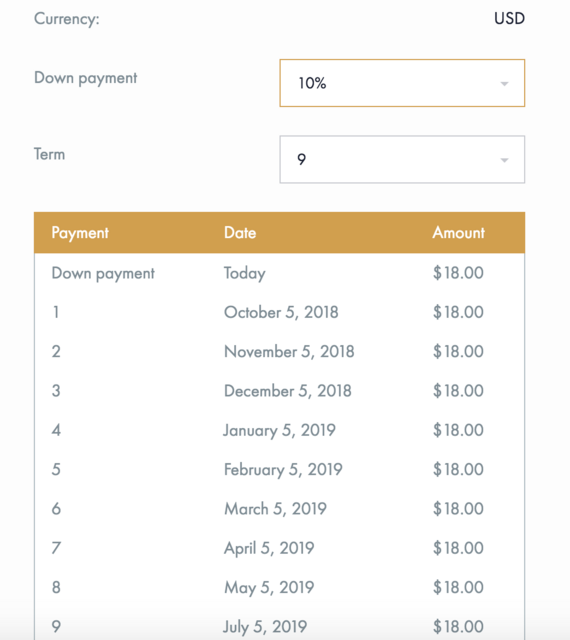 AND I could choose if I wanted to put 10% down, 20, 30, 40 or more!! YAY! They're making it way too easy for me to justify adding this to my shopping cart !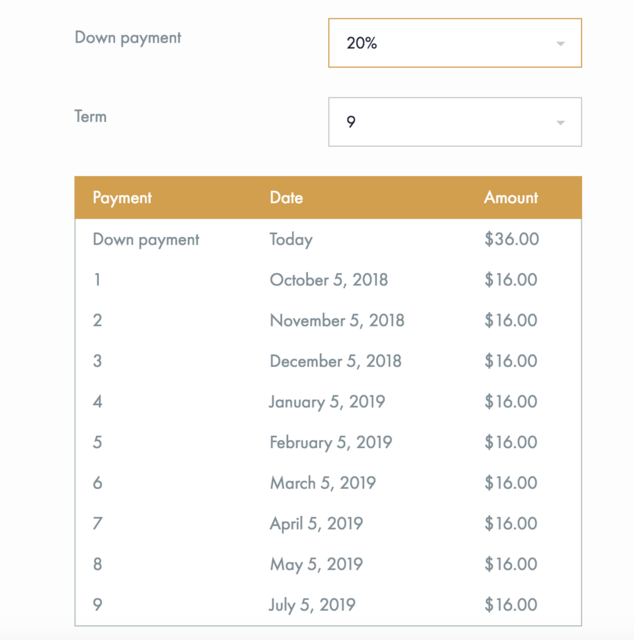 It's totally justifiable because just LOOK at the gold value. My fee to buy 24k investment gold that I can also wear and look awesome in is only $30?!? And gold value is going to go UP while my USD value is going to go DOWN? Just sign me up now. I'm basically preserving the value of my dollar (and maybe I could even make some $$) if I buy this

Worst case scenario, for some reason I need $ again, Mene will buy the jewelry back from me at a fair price! Yay!
So what does this have to do with steem monsters?
Ok, not really anything, other than gold and steem monsters are both awesome.
AND, if you get a RARE steem monsters card, you could sell it for $$$ and then power up your account or buy REAL gold with it!!!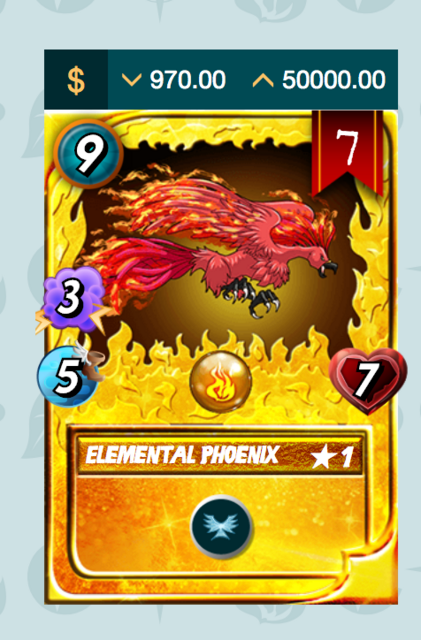 See? This one's worth $970!
Okay, so how can you win these steem monsters cards?
💰👾
Step 1: Click these green words to sign up with my Mene invite link here and you will get a $5 dollar credit just for signing up. Take a screenshot of your acceptance and I'll enter you to win the 10 packs of cards!** (You have to be a new Mene customer to qualify...sorry if you already are, I'll think of a giveaway for you, too)
Step 2: Re-steem and I'll put your name in the hat twice to increase your chances of winning.
Step 3: Mention something you like about the harvest plan or Mene in the comments and I'll put your name in the hat for 3 times the chance to win.
Step 4: Tag a friend to let them know about this contest and I'll put your name in the hat 4x for 4x the chance to win! Boy, this is getting crazy. I need to lay off the late-night bakery cake.
That's it!
At least one lucky person that signs up will get 10 Steem monsters booster packs!!
There's something in it for everyone
When you sign up, you'll automatically get $5 of Mene credit towards your first purchase.
Then, you can share your OWN invite link with your friends. When they sign up, you'll get another $5. When they purchase, you'll get $50 credit!
These credits will be paid to both you and the person who originally used your invite-link to join Menē!
P.S. I'll fix my grammar errors and typos tomorrow. Or maybe I won't. Great thing about steem is I do what I want (and typically you all are nice enough to not care too much about the typos).