Welcome all the Steemian friends to my story of longboarding across the USA alone with broken arm and almost without money.
This is chapter #7.
Last time I've wrote about my time in Yosemite national park.
You can check #6th chapter here :
https://steemit.com/travel/@narovski/longboarding-across-the-usa-6-yosemite-national-park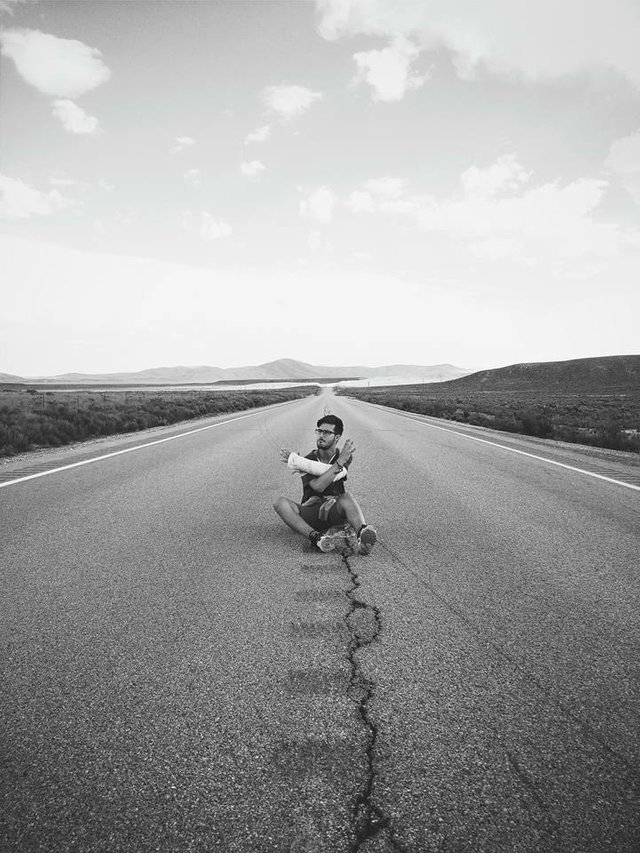 This is me somewhere nowhere in Nevada, USA.
After I chilled out a bit in Yosemite National Park I figured out that I need to hit the road again with my longboard.
So I moved on. Gosh, it was so hot that I've burnt all my body.

This is my arm without cast. I wanted to change the bandage. You can clearly see how hot sun damaged my skin where the cast was open.
And I had so much pain in my back that I could move or sleep normally. So I needed to figure out something with my stuff.
This is the idea that I came up with.

This thing were really weird for me. It looks like little tornado. But later I've asked some locals and they told me that it's called'dust devils'. I've seen like 30 or them that day.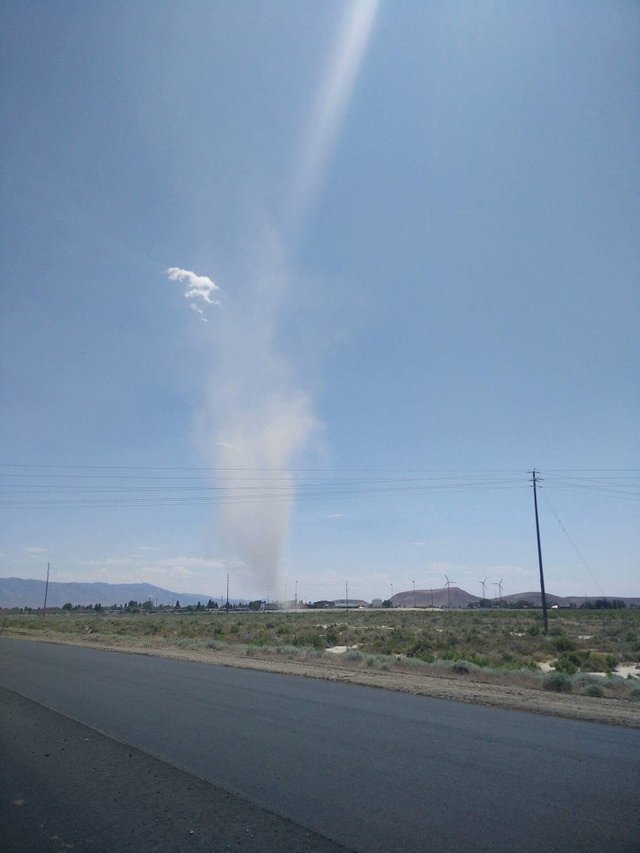 This is also me resting in local Starbucks. I loved that coffee shop because I always gently asked their cold water with ice and they always replied to me :
Water is free, here you go buddy!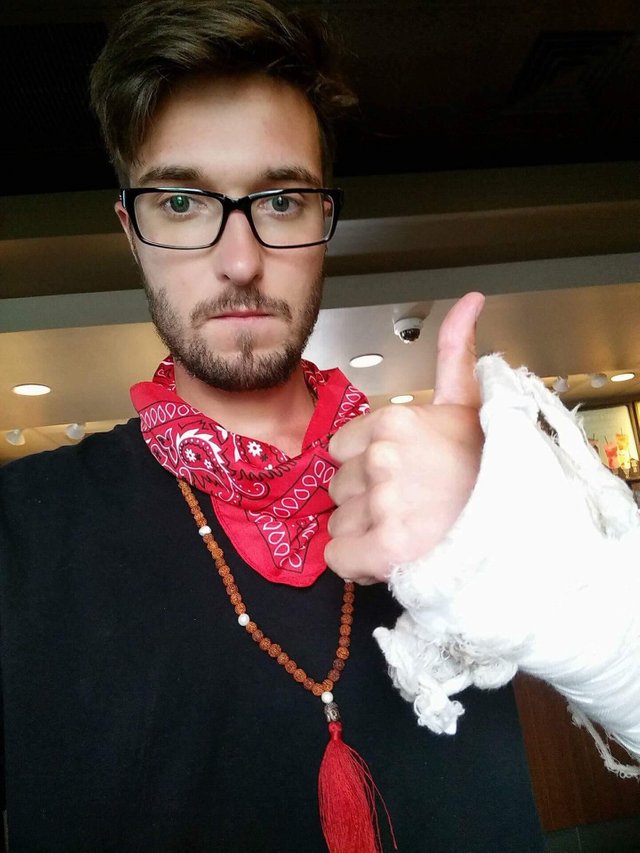 That's it for this time. Comment your opinions!
Thanks,
Narovski here!