Travel Story: Hitchhiking to El Chaltén | Trekking | Maestri Glacier (Pt. 1)
Hooray you sexy readers! How are you? After a long time we are back for yet another crazy story on the road.
---
Whenever I feel mind-blocked to work, or when the weather is simply terrible like it is today, I just have to grab a coffe and revisit my travel diary. That smashed and somewhat dirty small notebook carries all my crazy stories in its hand written pages; it also has messages from travel friends, insane accounts to check all the pennies I find on my pockets, how many days I spent without shower, or even how many transportations I took to go from A to B.
But that's not the subject of this post, today I want to bring another episode of our Travel Story series, where I'll transport you to El Chaltén in Argentina. In this small town in Patagonia we'll find old friends; we'll suffer on the mountains; we'll find ourselves without money - Just so we can enjoy one of the most beautiful views in the World. Enjoy.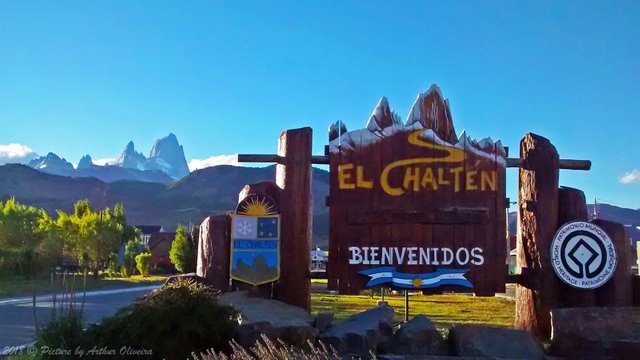 Obs.: This story is part of a bigger journey that I plan to tell you one day. Since it would be incredibly long I've decided to release parts of it, featuring the most crazy bits. It'll not follow an order of events, but I'll put it in a way that you can read as parts of a book. Hope you enjoy.
---
This happened when I was hitchhiking Argentina and Chile in summer 2017. Carrying only the essentials and little money for the journey. I had left Buenos Aires in early January with the main goal to reach Ushuaia, the southernmost city in the americas. Plan was plain an simple: Work if needed, camp, hitchhike all the way, have loads of fun and let my desire guide the way.
January 19th, 2017. After wandering in El Chaltén trying to exchange work for accommodation, I finally managed to find a free place to put my tent. Not the coziest place, nor the most protected from the wind, but it was for free, and in a camping packed with climbers/travelers it was a bless. Speaking of wind I must say that Patagonian winds are indeed poweful. I had the sensation that my tent would be pulled from the ground at anytime, despite all the guy lines being tightly attached to the soil. One of the sides required adjustments amidst the night, otherwise a sudden rain would flood the inside, also a small piece of the rain cover wouldn't let me sleep with its tec-tec sound made by the fabric blowing with the wind.
On the other hand, in that disorganized camping, some sort of magical moments used to take place each day. On the far back an open wodden shed was called the common kitcken; a few cookers, old pans and two sinks, there was also three big tabbles and benches so everyone could accomodate to have a meal. The background sound was a mix of people laughing, fighting for the cooker, speaking all sorts of languages and Buena Vista Social Club on the radio. The shed was just a twisted wodden barrack, but what a magical place!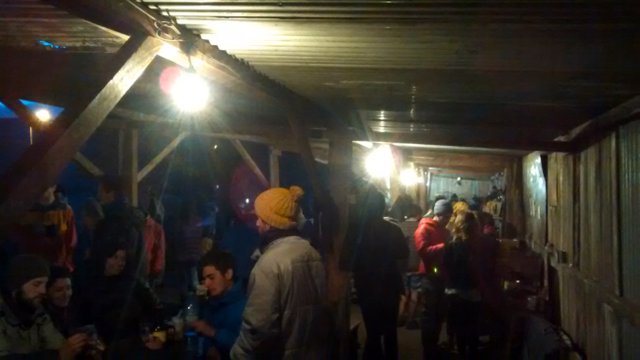 The so called kitchen.
---
On the 19th I spent the day doing easy treks to relax and to gain some more time to plan how I'd live on the mountains during the next days. Wandering around I found some wild horses, which made me think that I could maybe do a big Patagonian trip on a horse. I had to stop to take some pictures of that beautiful moment and also the Chorrillo del Salto - a cristal clear waterfall.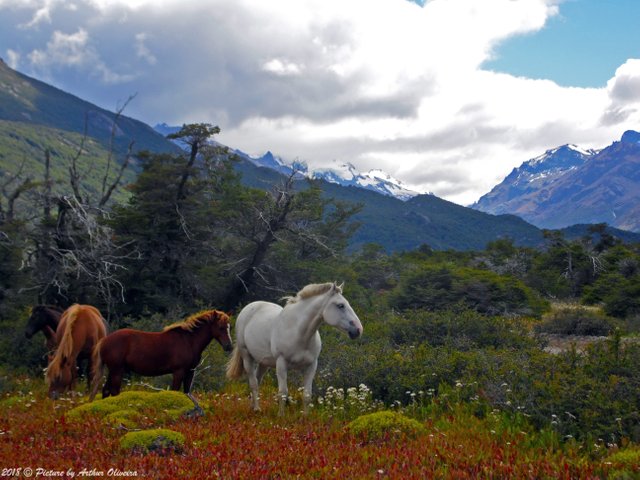 The White Horse.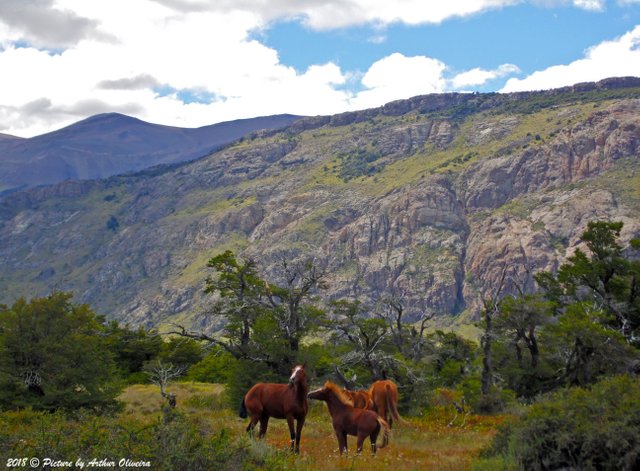 Wild Horses playing.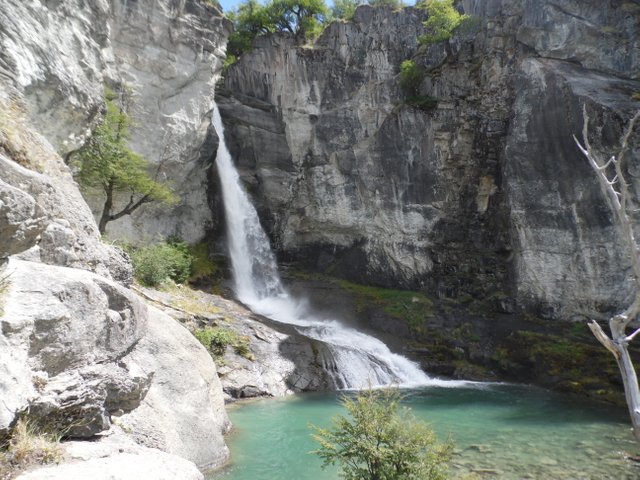 Chorillo del Salto.
---
January 20th, 2017 The previous day I found my old friend Cyril, whom I had met in Ushuaia weeks before, and whom I planned to go up the mountains that day. However, a travelers life can never be perfect all the time - Rain, strong winds and treking aborted. I wrote on my diary that day.
Living with a backpack is getting used to the comfort of the uncomfortble. Not being able to get out because of the weather, staying without a shower, eating crackers and sleeping besides dirty pans, but at the same time enjoying the freedom to explore and wander.
The day was spent doing everything but doing nothing, reading, eating, planing, talking, listening to music. Sometimes it's quiet and the rain hitting the tent makes you fall asleep.
January 21th, 2017 Mountain day, the weather gave us a break and anxiety made me wake up early in the morning that day. After taking my breakfast in the wodden shed and reading a bit, finally Cyril showed up. The trek was a 10km uphill of easy access, the view couldn't be more breathtaking. After a while our legs started suffering to carry the twenty kilos of equipment and food. We had no option besides breathing and carrying on with the journey.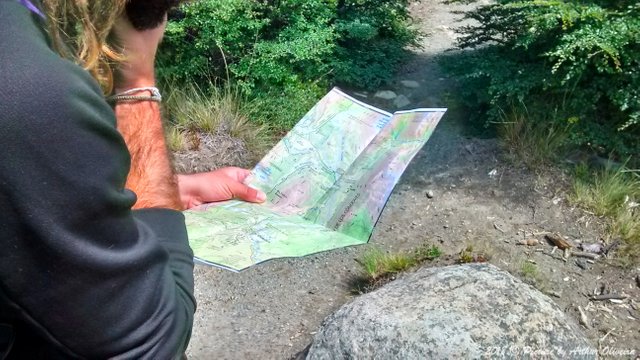 Checking the map on the way up.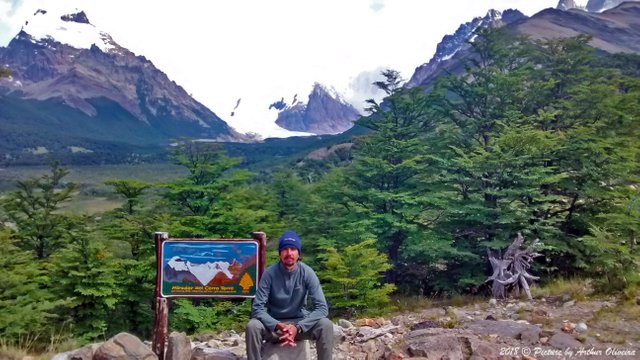 Resting the legs.
---
I don't remember my thoughts on that day, possibly my concentration was more towards finding strength to keep on going or on how could I dress my backpack to stop it from hurting my shoulders so much. In between pain and happiness, allied with relief of being there; we finally reached the Campamento de Agostini at the base of the famous Cerro Torre. There we set camp and, without any extra weight, headed to the Mirador Maestri to enjoy the rest of the day in front of the glacier Maestri.
That last extra strech leaves the comfort and protection of the forest to go uphill following a rocky path. For the majority of the time you can't feel the full force of the winds coming from the mountains, until the last step to discover the Lake Torre.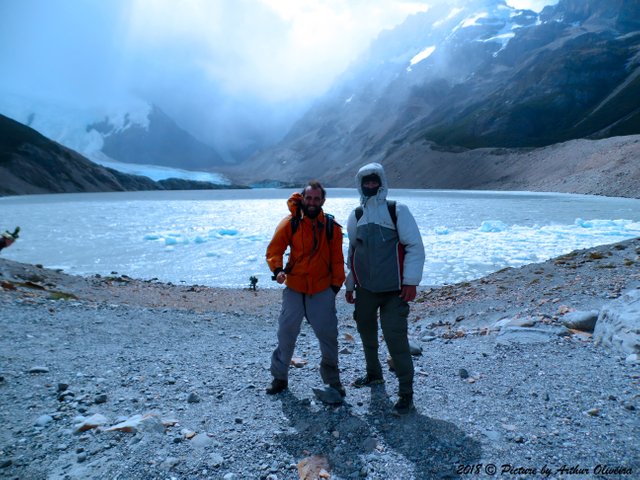 Cyril and I.
---
I still remember the punch to the face when we got there.
-- What the heck! I can't move... - I thought when I got to the lake level.
The simple act of standing still had became a challenge, no special clothes could resist those cold gusts, letting a freezing air enter through all the small spaces to cool the body. My nose became a popsicle, my fingers lost its sensibility. Taking pictures without shaking and wetting the camera was almost impossible, no tripod would be able to handle such force.
To our left a lady lost her balance, she was giving her best to walk without flying all over, after the fall she gave up.
-- It's too strong!!! - She shouted.
But there I was, with my friend Cyril, thinking that we could have a bottle of Wiskey to drink with all that fine ice.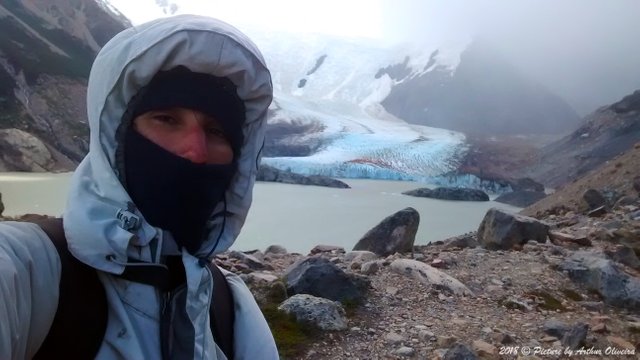 Can you feel the cold?
---
We kept on going even higher until the trail ended, just to admire the view of the great Maestri glacier.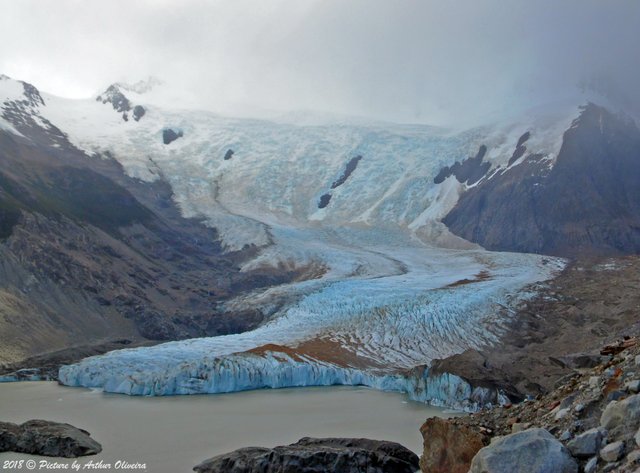 Maestri Glacier.
---
The winds turned our return into a delicate descend. If you try to stop, the winds force you to slip on the loose terrain; if you go too fast, you may end up not being able to stop. To the left a rocky cliff leading to a forest, to the right another rocky cliff leading to the lake. Keep on going and checking where you step; keep on going and don't look down.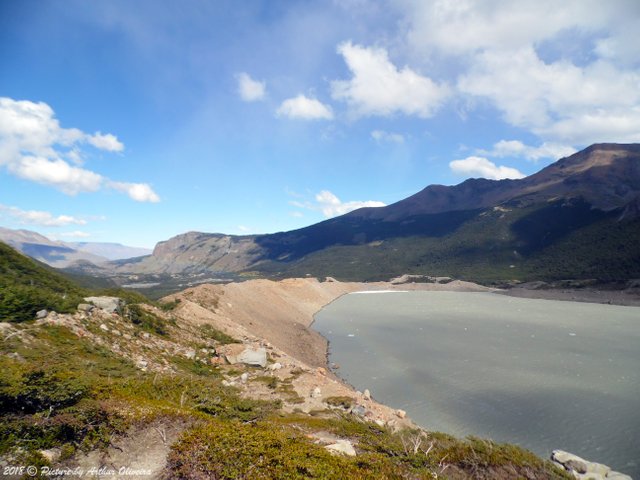 Descending.
---
Back to the camp I wrote my final thoughts on the diary before going to sleep.
The sensation while atacking the Glacier is that the nature is trying to kick out the human parasites with imense wind gusts. Beautiful place and view.
On the next day adventure continues and we'll fight the mountains once more to move from camp to camp. But that is reserved for another episode.
To be continued...
---
Would you like to read more Travel Stories? Leave a comment down below it means a lot.
If you liked this post, please, consider leaving your upvote for a hot coffee.
~Love ya all,

---
Disclaimer:  The author of this post is a convict broke backpacker, who has travelled more than 10.000 km hitchhiking. Following him may cause severe problems of wanderlust and inquietud. You've been warned.
---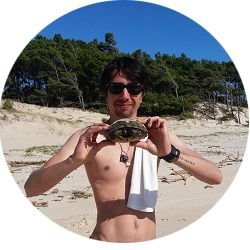 I'm Arthur. I blog about Adventure Stories, Brazil, Travel, Camping & Life Experiences.
Follow me to stay tuned for more craziness and tips.
You may also want to read:
LIFE: Ten Random Things Challenge
[vlog # 14] Better Results | Curation & Fun | High-Quality Content
Monday Morning Quote: "A journey of a thousand miles begins with a single step"
[vlog # 13] Better Vlogging Sound | DIY | Recording & Merging
LIFE: WHAT SONGS 'SPEAK' FREEDOM TO YOU?
CO-FOUNDER AND CURATOR ON:

A PROUD MEMBER OF: