Land of Extinct Volcanoes part 4/16 - Wilcza Mountain
The trail starts south of Złotoryja, on a sharp road turn with a place to park and a big sign. At first it leads to Wilcza Jama (Wolf's Den), Niedźwiedzia Jama (Bear's Den) and Skalny Wodospad (Stone Waterfall). These are rocks cut horizontally, supposedly by water erosion. The problem is, nearest water is a periodic stream (now dry) several meters below level where it is said to be carving softer parts of the rocks. If that was indeed the source of erosion, then the field on the other side of the stream, unprotected by forest, would be stripped of all the soil with first flood big enough to reach the rocks.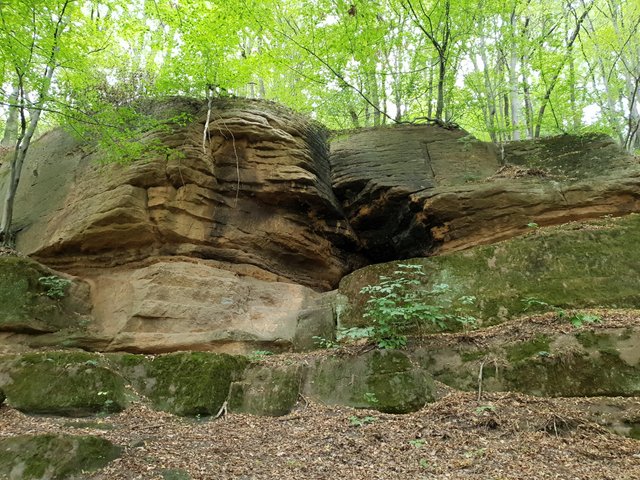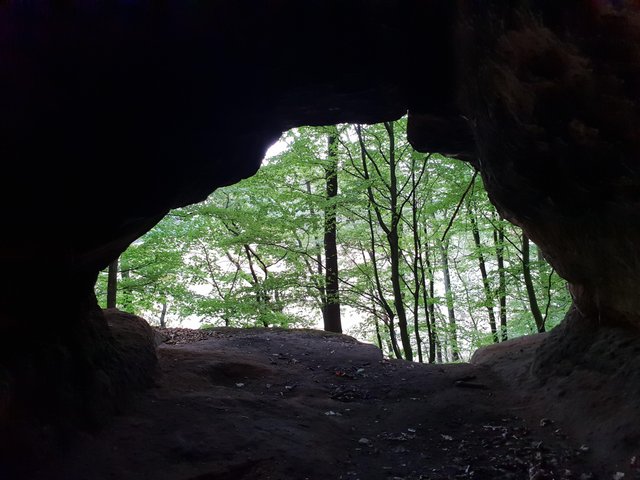 I imagine the water actually comes from fields and road above the rocks during autumn rains and spring thaw and only then flows into the stream below carrying some sand extracted from the rocks.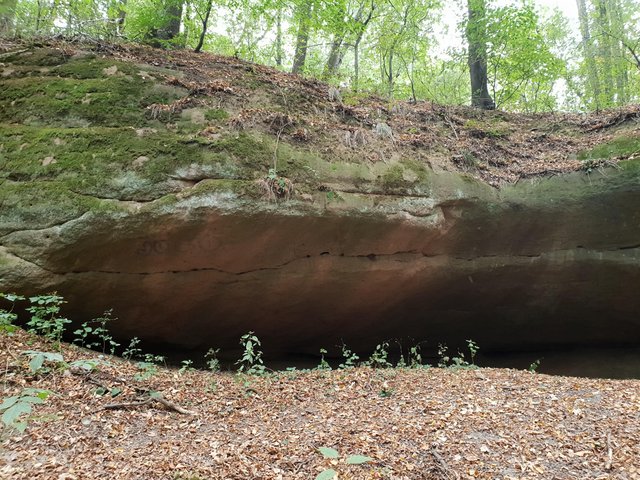 The trail starts and disappears - I had to walk straight through the forest before I finally found it.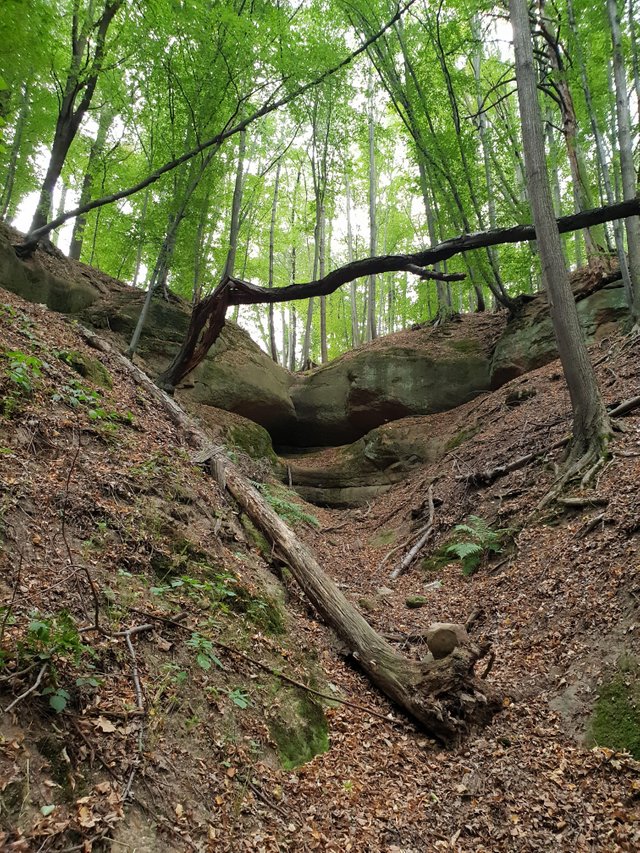 In the end we have to climb to main road that leads to the top. Once on the road, at first we are greeted by warning signs from active basalt quarry that still eats the mountain.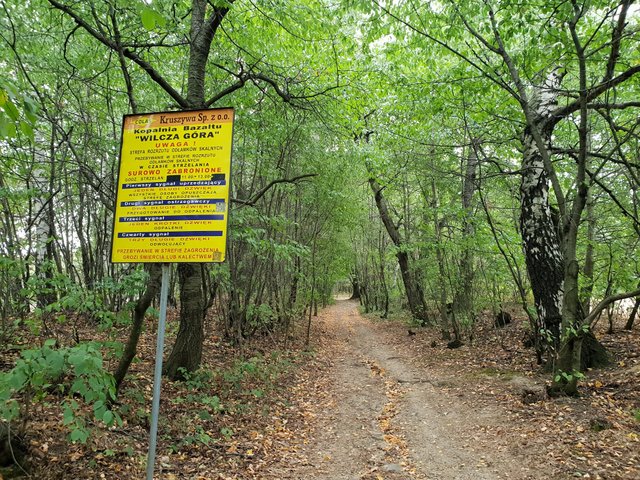 After a while the trail stops, right at the foot of the old part of the quarry. Further way is blocked by barbed wire and more warning signs. One can climb top scrap of the mountain using rugged path over steep unprotected walls. I preferred to walk around until I reached another part of the fence.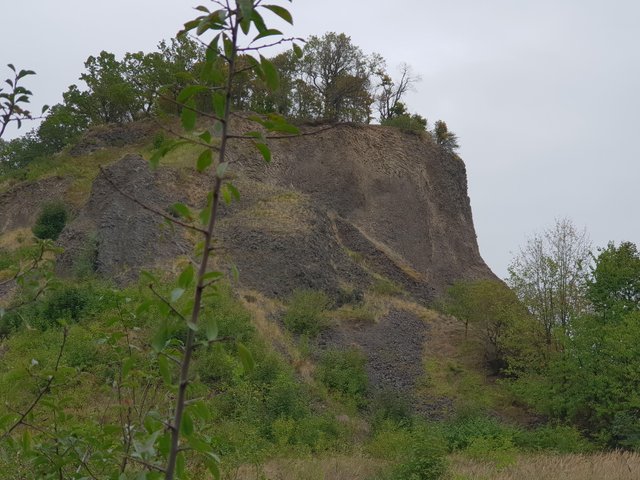 The exposed part of the rock nicely shows how basalt columns bend into arcs.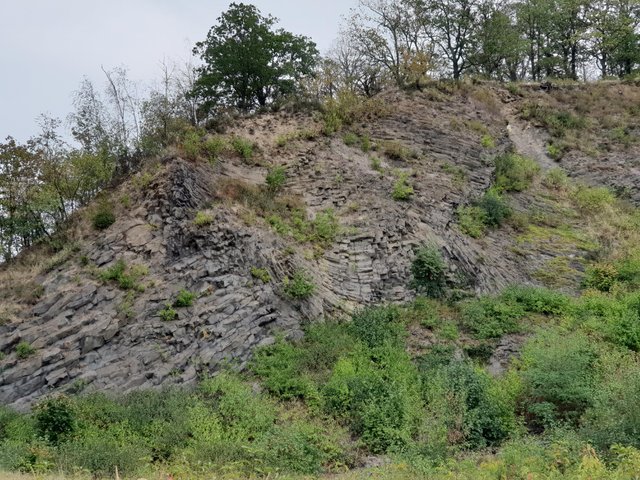 On my way back I found this strange polypore.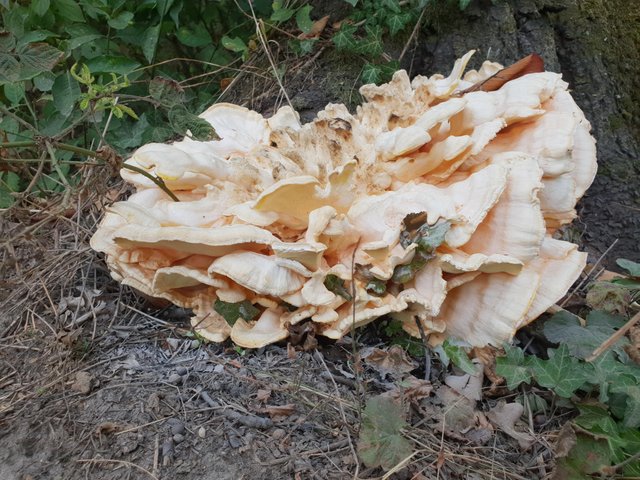 At first I thought someone blew a can of PUR foam and thrown it away :o)