Traveling Engineer: My Train Trip
I am currently doing my PhD in Mechanical Engineering and a bonus of this is conference travel. In order to make sure you are consistent with current knowledge in your field many researchers every year travel to conferences and the like to meet and talk to other researchers. My latest conference took me from New Zealand all the way to Toronto, Canada. Whenever I go on a trip like this I always make sure that I have at least an extra week to look around the area I am in as a bit of a holiday. I might do a mini series on some of the places I visited when I get around to it. But Today I wanted to tell you about my train trip from Toronto to Montreal.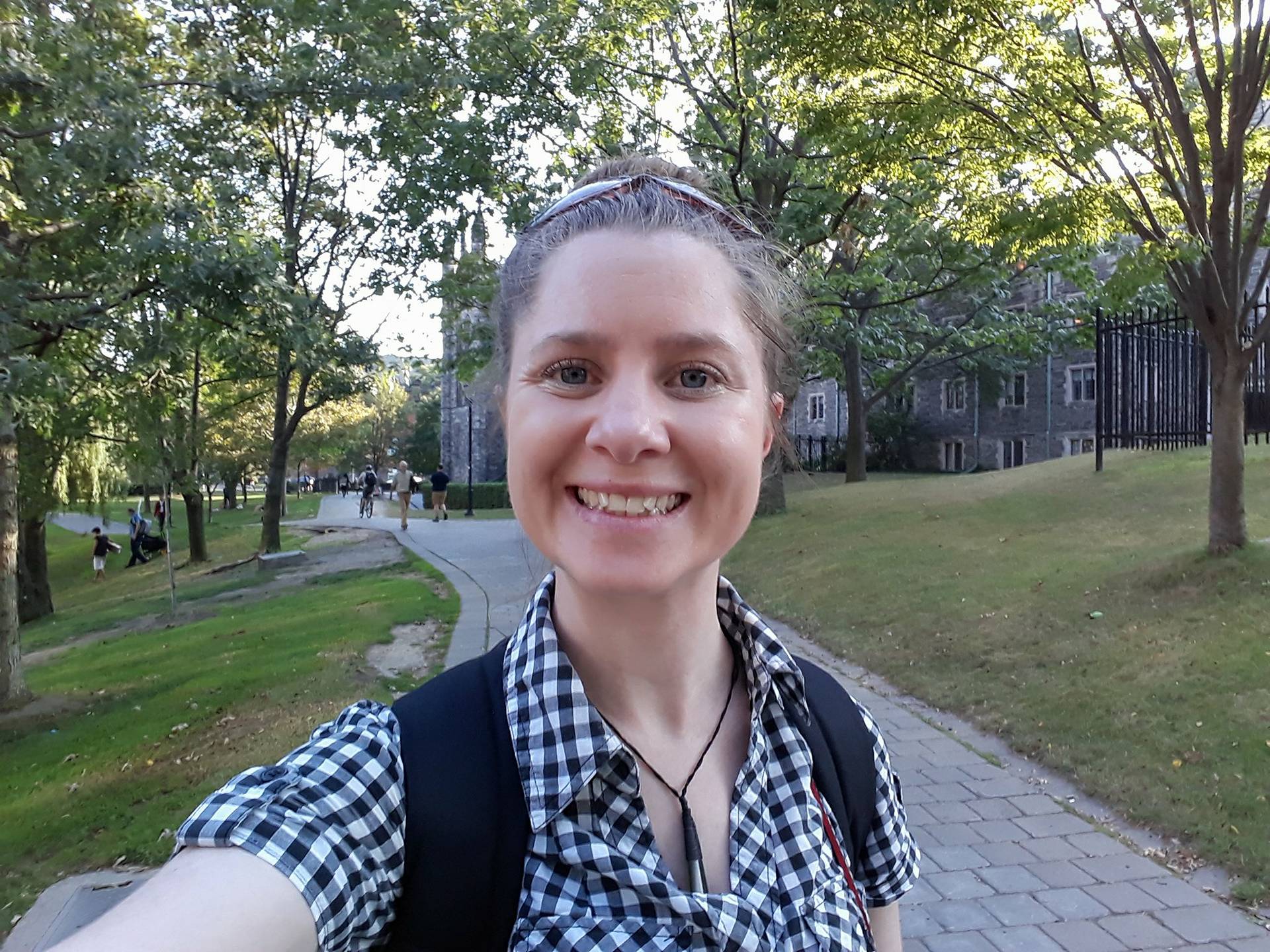 Me on my way to the conference; Multi-scale Modelling of Wave Structures in Neuronal Media
I find that a nicer way to travel between cites is via train. Especially when the travel time to get to the airport, get through customs, get out on the other side and to my next hotel is comparable with getting on and off the train at both hotels doorsteps.
I booked the train tickets well before I even arrived in Canada. I brought a 'Business Class' ticket because of multiple reasons. First, it was only CAD$40 more expensive at the time than the regular ticket for the 5 hour trip but it came with so many benefits. There was a hot lunch, not dissimilar to a plane meal but I enjoy plane meals so it was great.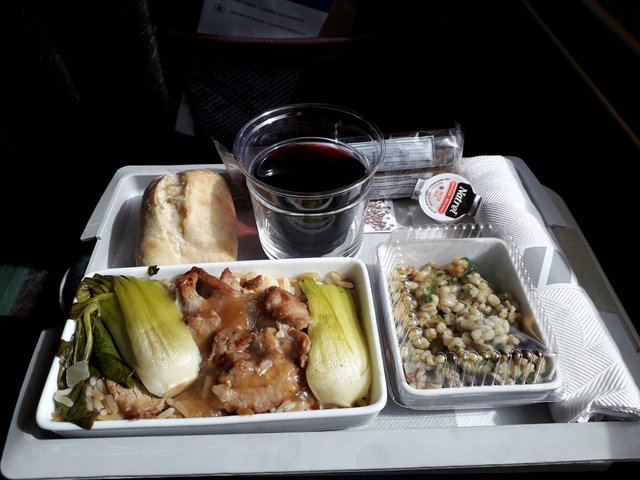 The train Food
You could have lots of alcoholic and non alcoholic drinks on the train for free. You got priority boarding, larger seats and finally the part I liked best was the waiting lounge where there was infinite help yourself non-alcoholic drinks. When I arrived at the station I had no idea where to go because they were doing renovations so I asked at a random counter. The person behind the counter said it wasn't the right counter but since I had a business class ticket she would take care of my bags for me and show me where to go.
The Business lounge
I want to give you a bit of context before I go on and tell you a little story. I am a practical person; I knew I would be on a train for 5 hours and I had to walk, with my bag, quite a bit on either end so I wore suitable clothes. Simple, comfortable, clean and tidy clothes with walking shoes. Another bit of context is that I am a small stature female.
So when it was time to board, I mentioned business class had priority boarding so whilst the rest of the passengers waited in a separate line the passengers who all came from the business lounge walked right up to the front and went straight through. As I lined up in the fast line I got a few comments from a group of people in the other line that I will not likely forget. It went a little something like this:
LADY 1: staring at me "You are in the wrong line, that's the business class line"
ME : I notice her but don't quite comprehend what she said
LADY 1: Rather loudly "Are you sure you are in the right line?"
ME : nods quietly "Yup"
LADY 1: turns around to her group "Oh really are you sure? What type of business would YOU have"
Group laughs to each other and I walk on to board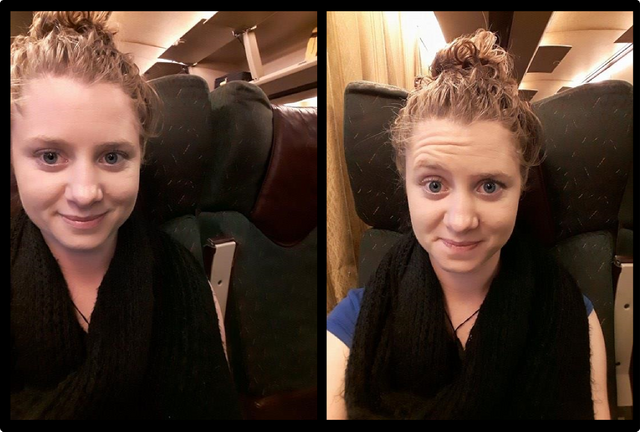 My face while on the train kept switching between these two faces
At first I wanted to shrug it off as a lady being nice and wanting to make sure I was in the right place but I couldn't help but shake my head the whole trip for one of three reasons:
Either she knew how the ticket system worked and thought, based solely on my looks, that I looked too poor or to cheap to spend a little more and buy a business class ticket or

She actually thought that business class tickets were only available to people who were on business. In this case, knowing nothing about me other than what I looked like, she decided I was not a business person. or

She at first wanted to help, but when she realized she was wrong she decided to make a joke of me.
Given that I was both in town on Mechanical Engineering business AND I decided to spend more on my ticket I felt double annoyed. In addition to this what annoyed me was that she chose to say it solely to me. Not the Chinese family ahead of me, the solo traveler far older lady behind me or the group of normally dressed men at the front of the que.
Maybe this experience for her will make her question herself before she says anything next time. Don't judge a book by its cover!
Finally, here are some photos of the train trip (it was hard to take good photos on a moving train!)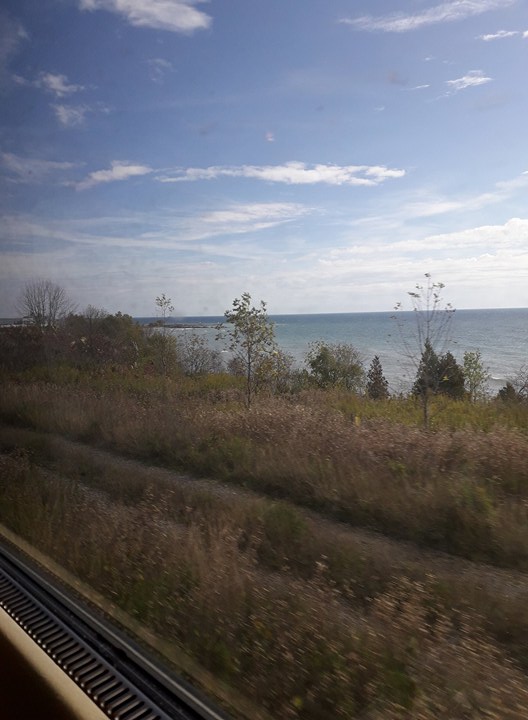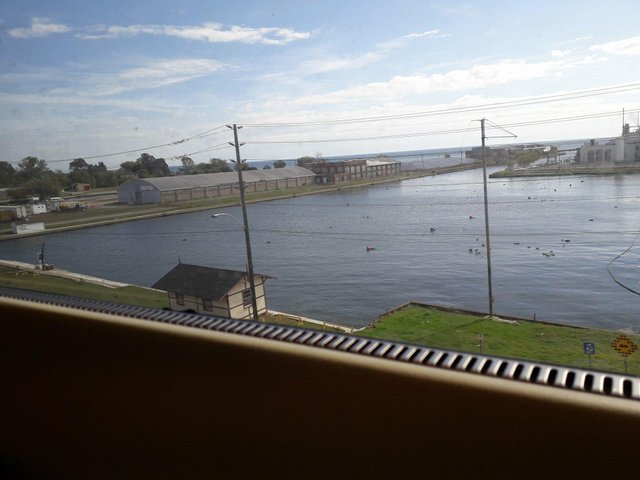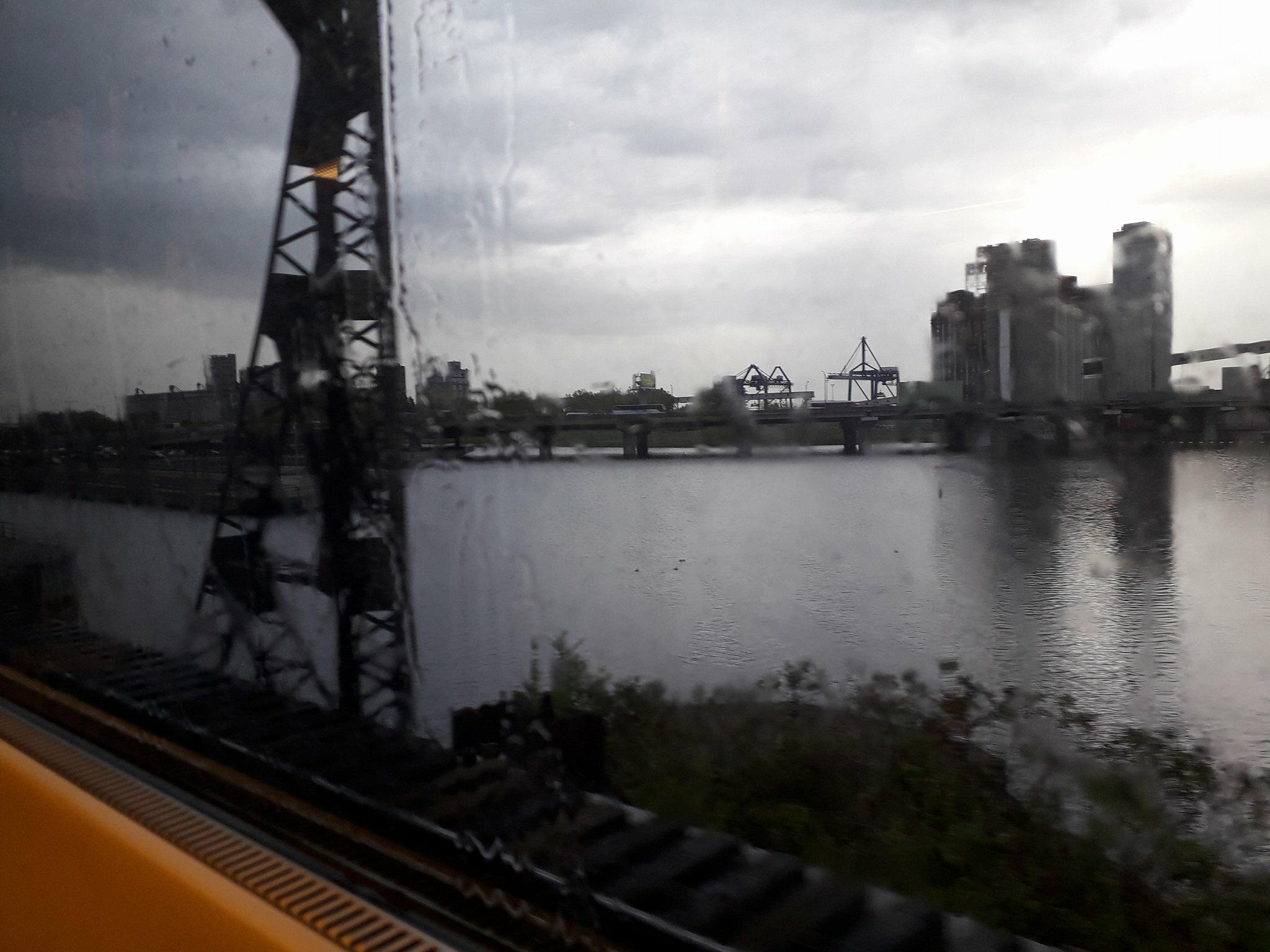 It actually rained at the end