Costa Rica is a beautiful country I had the pleasure of visiting for two weeks.
Landing in San Jose, I rode a 5 hour bus ride to Manuel Antonio and booked a room at Si Como No, (translates to Sure, Why Not) and did some wonderful day trips in the area.
Si Como No was a perfect home base to explore the surrounding area and after long days of hiking and river rafting, getting a full body massage and relaxing in the spa was just the thing needed to unwind.
Went walking through the jungle and saw a sloth. I watched him for about an hour as he painstakingly moved about 2 feet, taking many breaks in between and looking exhausted from the effort. There's a reason why they call them sloths.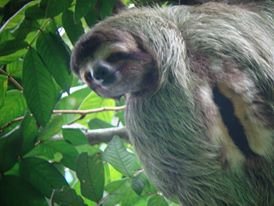 A sloth we encountered in the jungle
We saw toucans, monkeys and countless reptiles and jungle fauna during our walk.
We did a rafting trip with many Class 4 rapids on Rio Naranja (Orange River) with a group of people from all over the world. They have a rule that whoever falls out of the boat has to buy beer for everyone at the end of the trip. My girlfriend fell out and luckily didn't get hurt, so I had to buy 30 beers for the whole group. 30 beers cost me $25 USD, not too bad.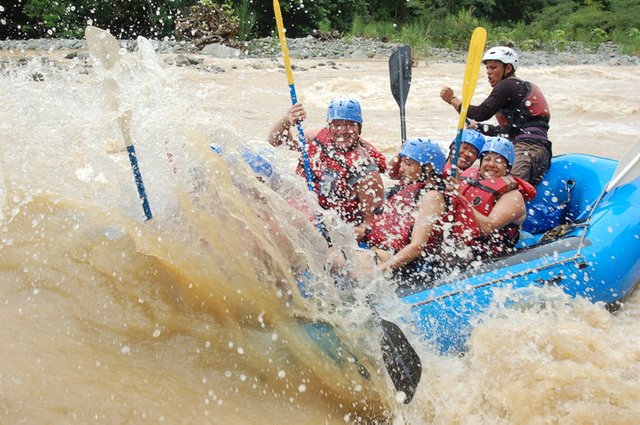 That's us in the front of the raft
One of the most impressive bamboos I have ever seen was this black bamboo. It was taller than any bamboo I had ever seen before. The peak of this small building is 10 feet so this bamboo is easily 40 feet and I was told that this is a small plant as they've been known to reach 80 feet.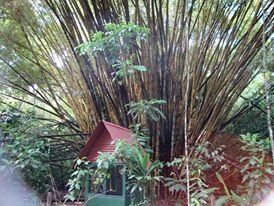 Giant black bamboo
This is the flower they make the fragrance known as Channel Number 5 from, the famous perfume from Paris. It was growing everywhere when we were there and in full bloom, intoxicating the air with its bouquet.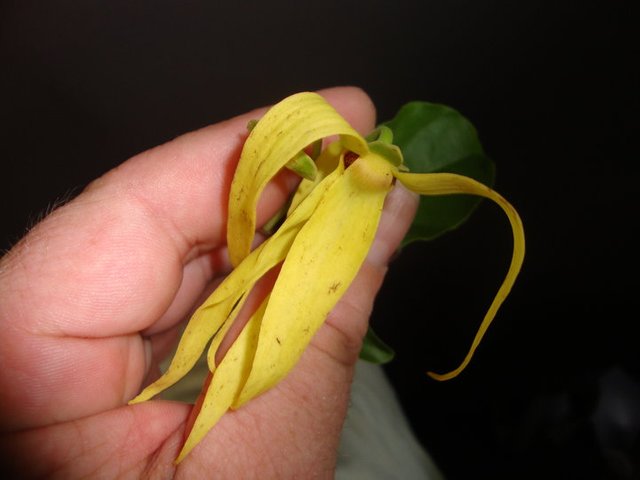 Right outside our bedroom window was a toucan and a bunch of monkeys that would steal anything they could get their hands on. You couldn't leave anything laying around or they would grab it, even my drink if you left it unattended too long. Just what we need is a bunch of drunk monkeys to deal with. They were very entertaining to watch.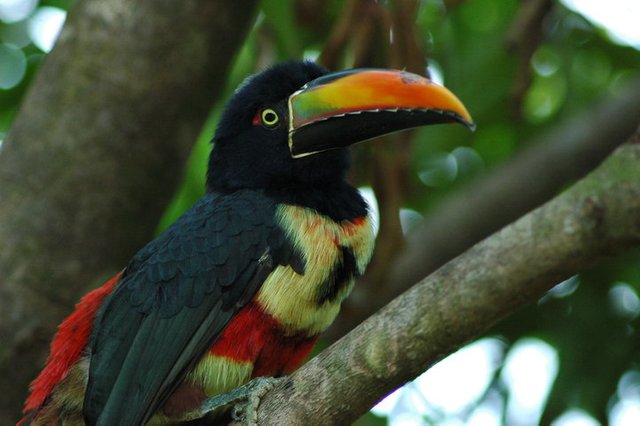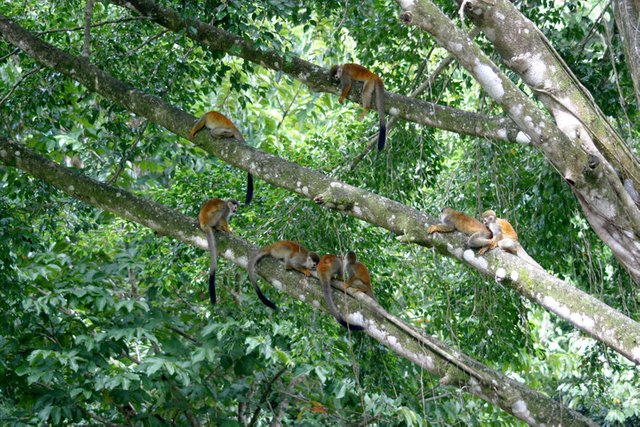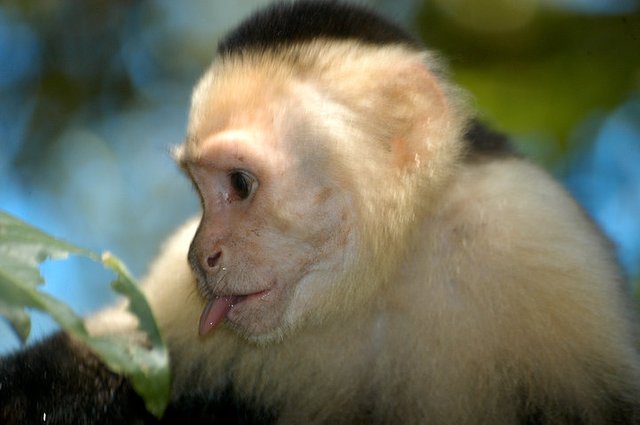 Toucan and monkeys near the hotel
The countryside was spectacular, full of fragrance and vibrating with sounds of the jungle. Life was pouring out of evey corner of the hills and we enjoyed riding horses to a waterfall to go swimming.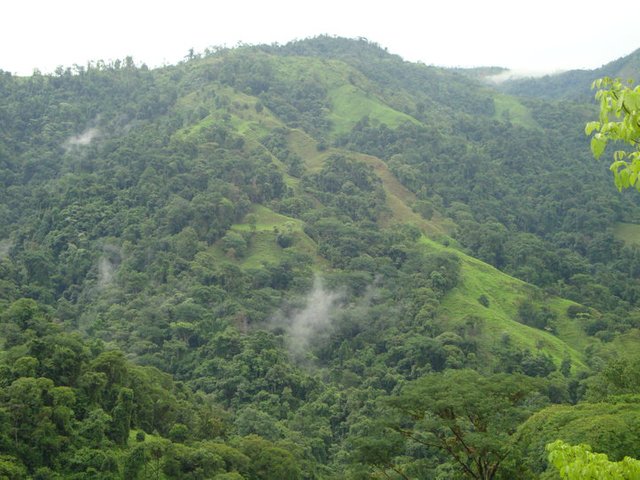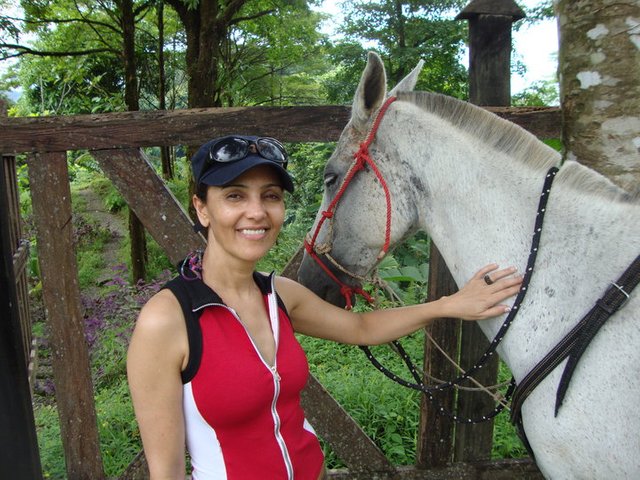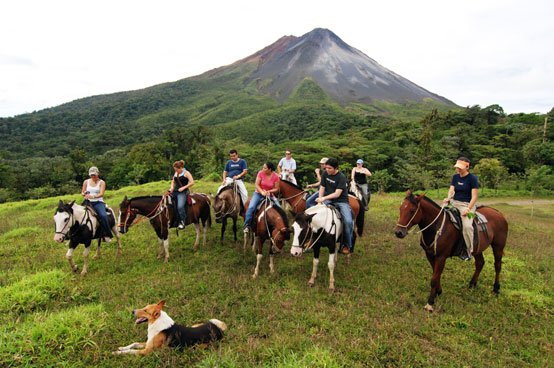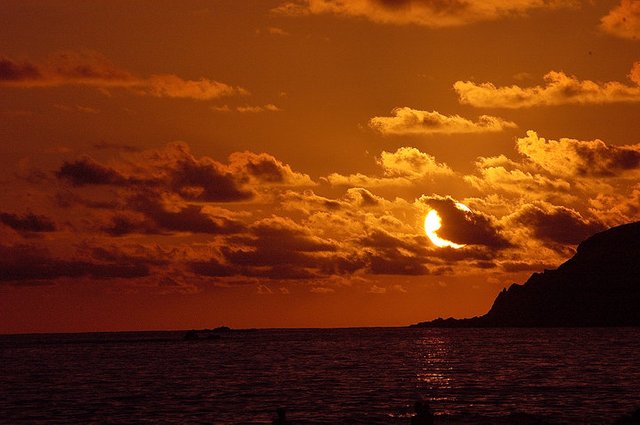 We saw some of the most beautiful sunsets in Manuel Antonio
I have to admit I was a little nervous as we approached the Arenal volcano. The day we were there it was bellowing with smoke and lava was flowing out of one side of it.
It looked like it was about to explode and it did. Two days after we left the volcano erupted closing the airport for two days. We got out of there just in time.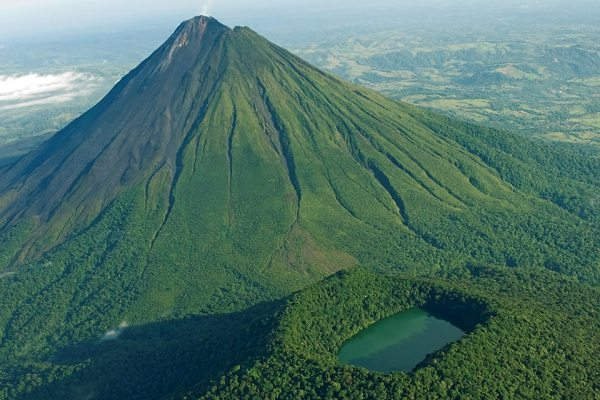 Image credit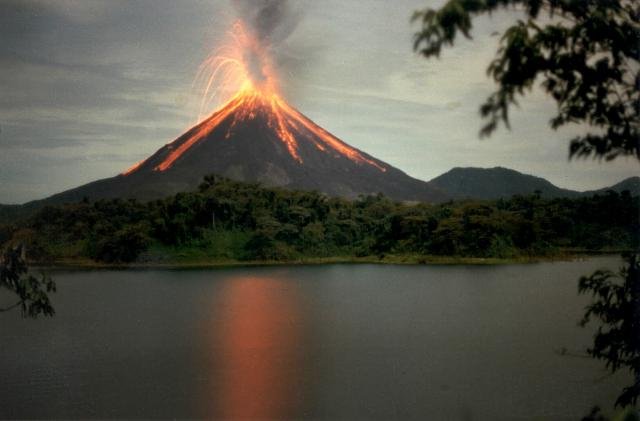 Image credit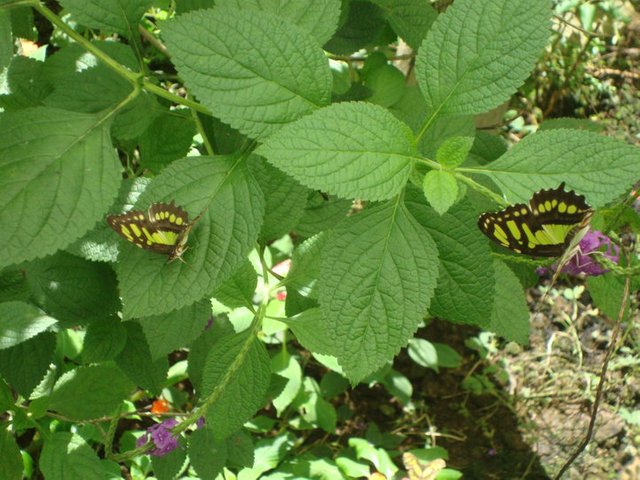 One of the coolest things about Costa Rica is the people who are very friendly. Pura Vida is how they say hello, what's up, how's it going and goodbye. It translates literally to Pure Life.
All day long people are saying to each other, "Pura Vida!" and there's something special about that.
If you have never been to Costa Rica, I highly recommend it and would love to return there myself. It was one of the most memorable experiences of my life.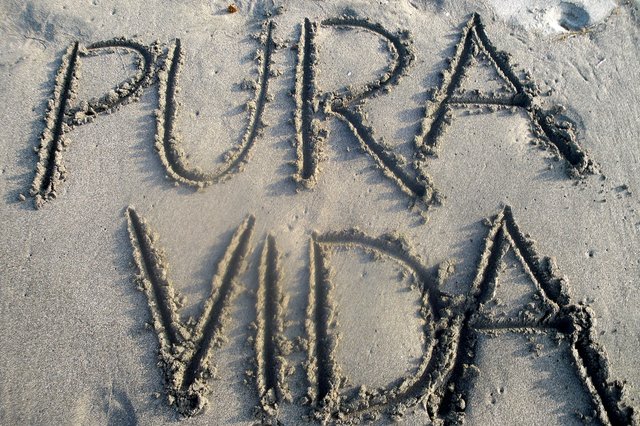 Image credit
I'll leave you with this video I made of our trip. By the way, I wrote the music you'll hear playing in this video too. Hope you enjoyed reading my post.